At first glance, the surprising pieces of Flavie Audi appear as geological forms belonging to the kingdom of Nature.
Forms escaping from the incandescent magma, from the belly of the Earth; result of those processes that go through the ages and from which precious elements such as gold or diamonds arise. But slowly crossing the silent plain where they are scattered, we realize that their nature is hybridized by the intervention of man. The magmatic forms continue to confuse our senses, but slowly we begin to recognize the artist's hand, capable of creating an "other" Nature. In the organic forms of these conglomerates, we can clearly read the formation of Flavie Audi, who previously proposed to us her manipulations of the vitreous masses.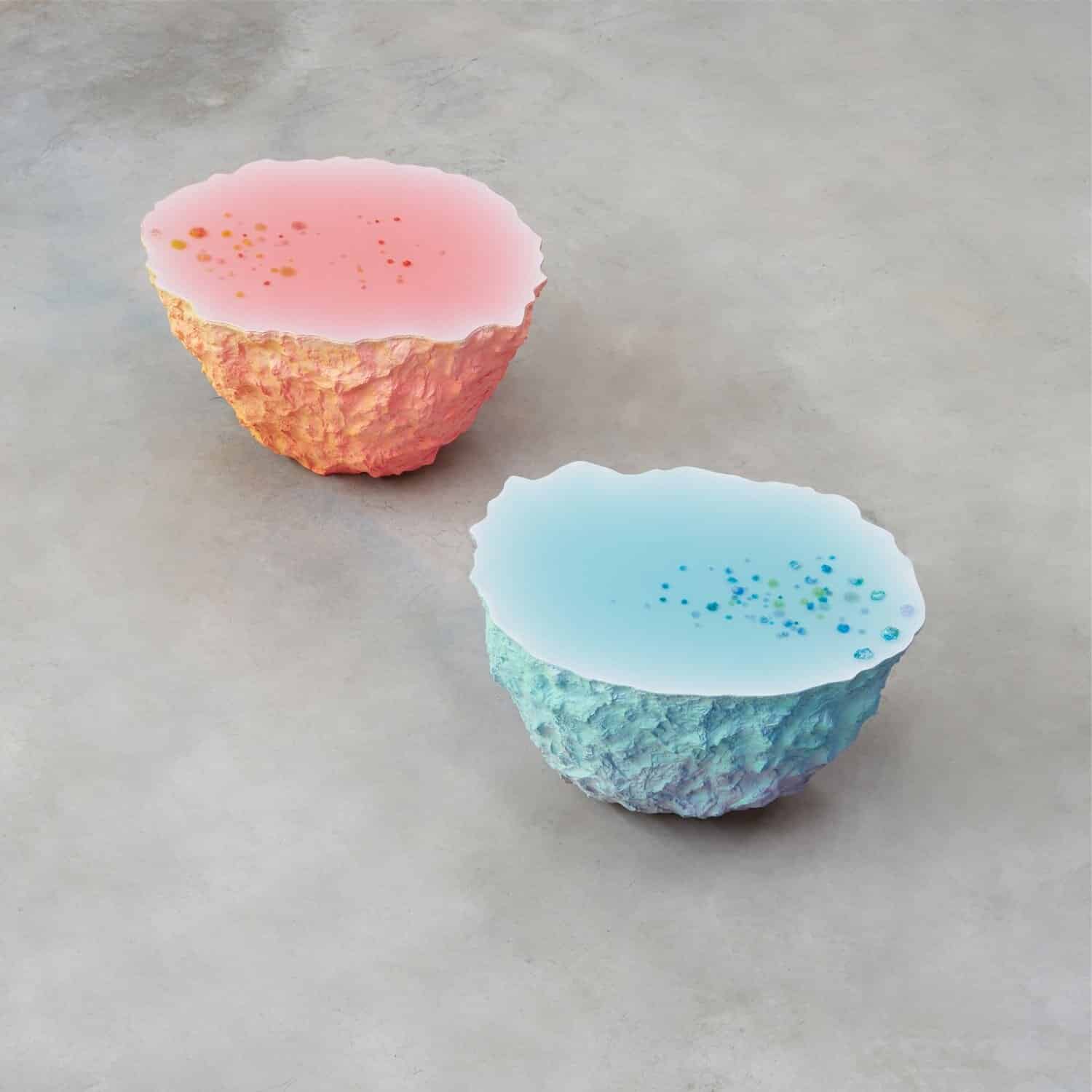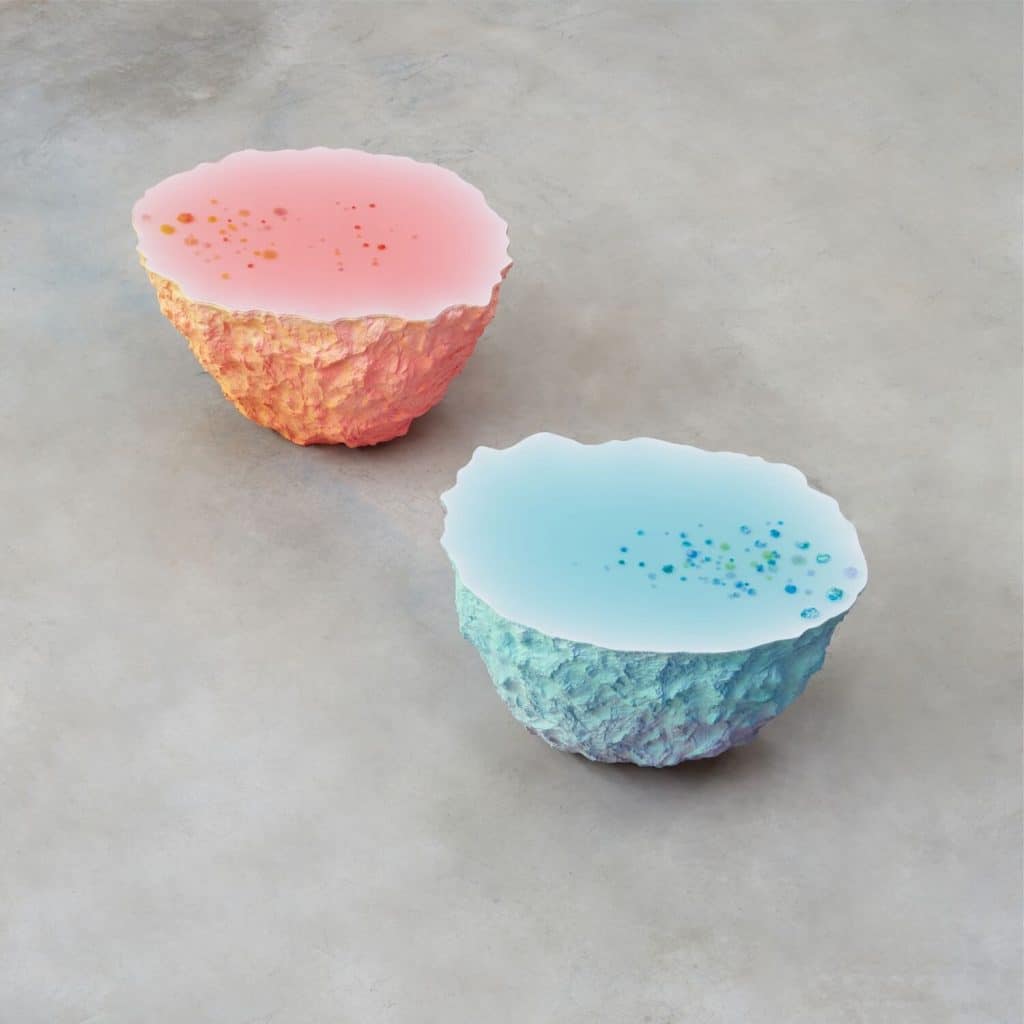 In these new works, like an alchemist, Audi experiments with new combinations and mergers that lead to the creation of new elements that are suspended between natural and artificial. We observe the precious colors and the different material qualities of these works: the fluidity of the resin gently declines, sometimes taking on a lithic, sometimes metallic consistency, up to the point of liquefaction; in this hybridization of organic and synthetic "the rocks become fluid", as the artist writes. Her work uses advanced technologies such as 3D printing and CNC machinery, although sealed by an irreplaceable hand-made finish. In this new collaboration with Nina Yashar's Nilufar Gallery, the FrancoLebanese artist explores the world of design for the first time.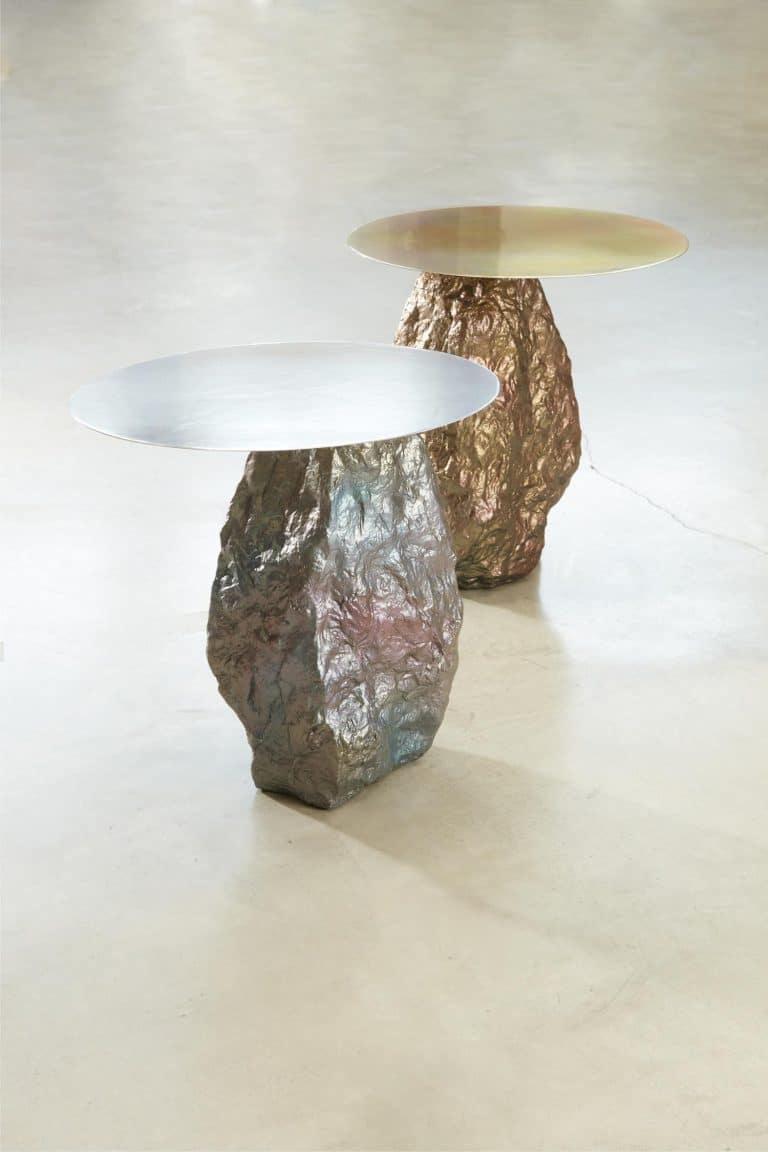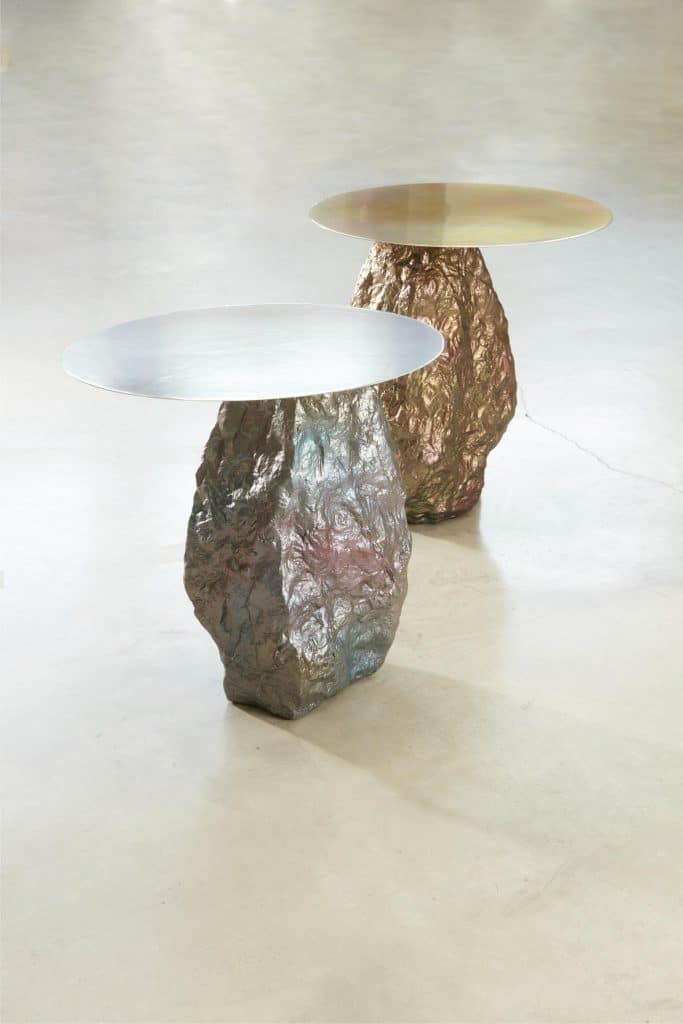 It doesn't take much to transform what would appear to be only a primitive rock into an element of use: its small seats and tables take us back to the roots of living. Flavie's goal is to escape any clear and univocal vision. In her universe abstraction and silence reign. As in an anechoic chamber, her works absorb the noise that surrounds us. And in this silence, Flavie Audi leads us to reflect on the problems of our era, that Anthropocene dominated by the senseless use of resources, from the enslavement of the Earth to the whim of man. Prometheus gave us fire, stealing it from the gods, violating divine laws, paying the price.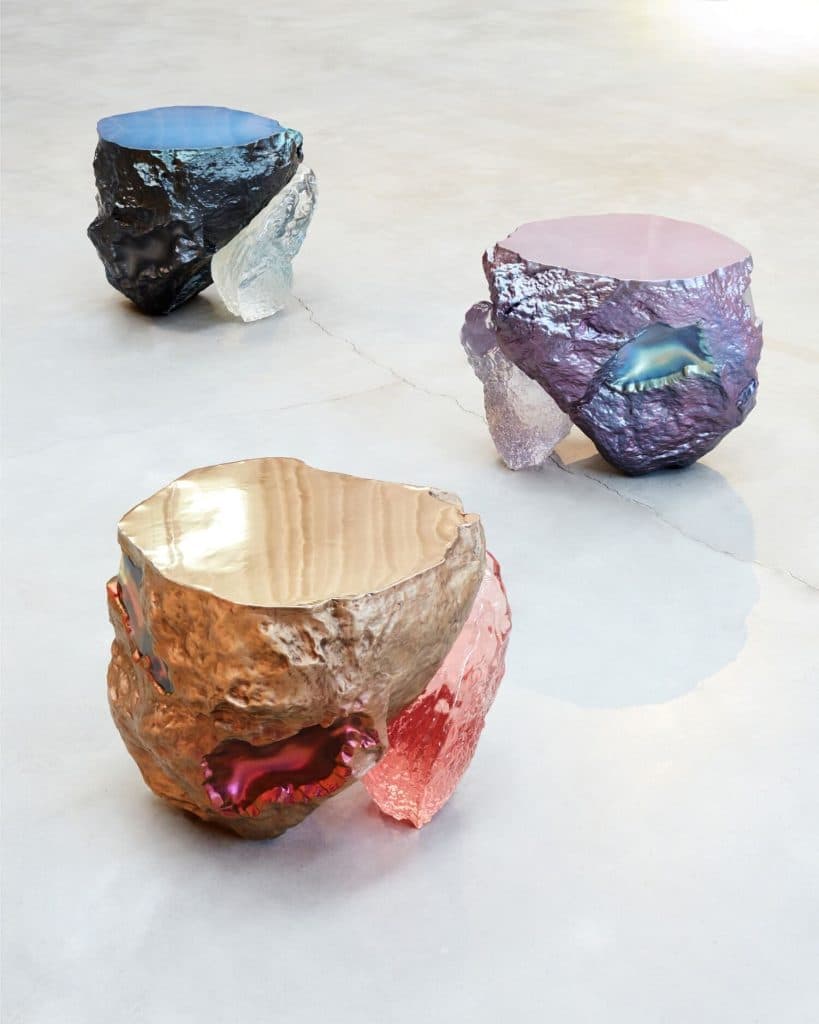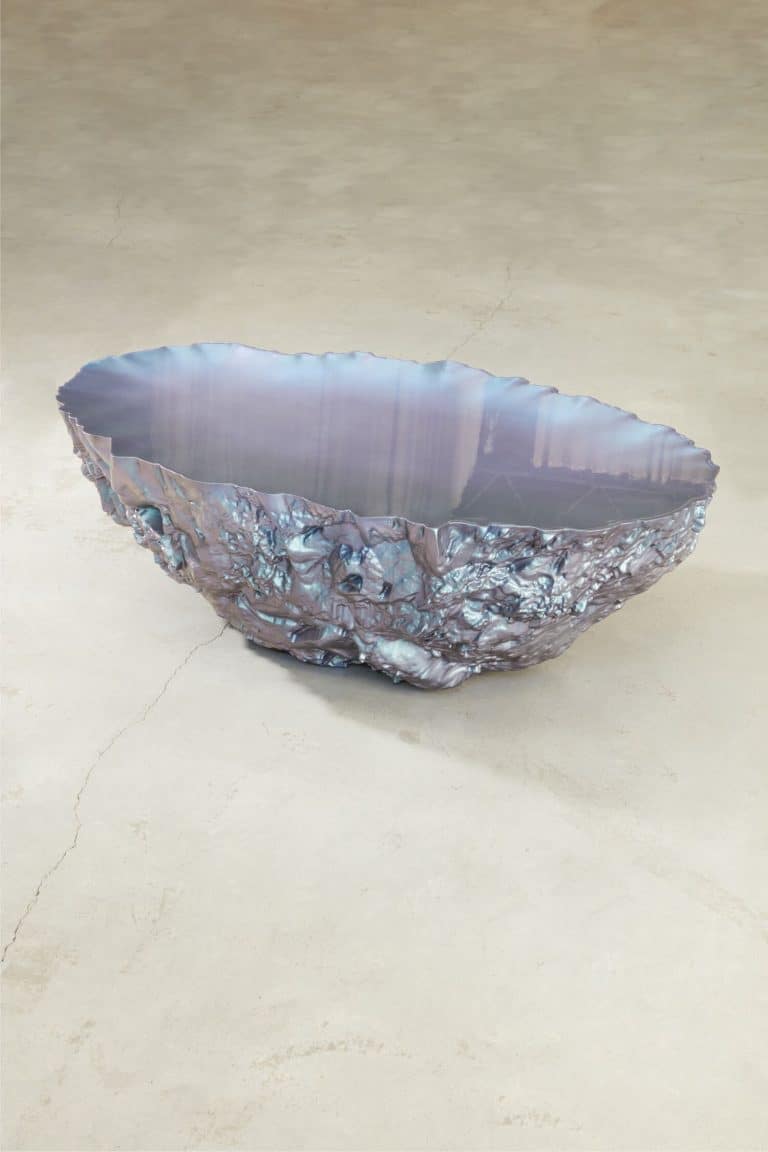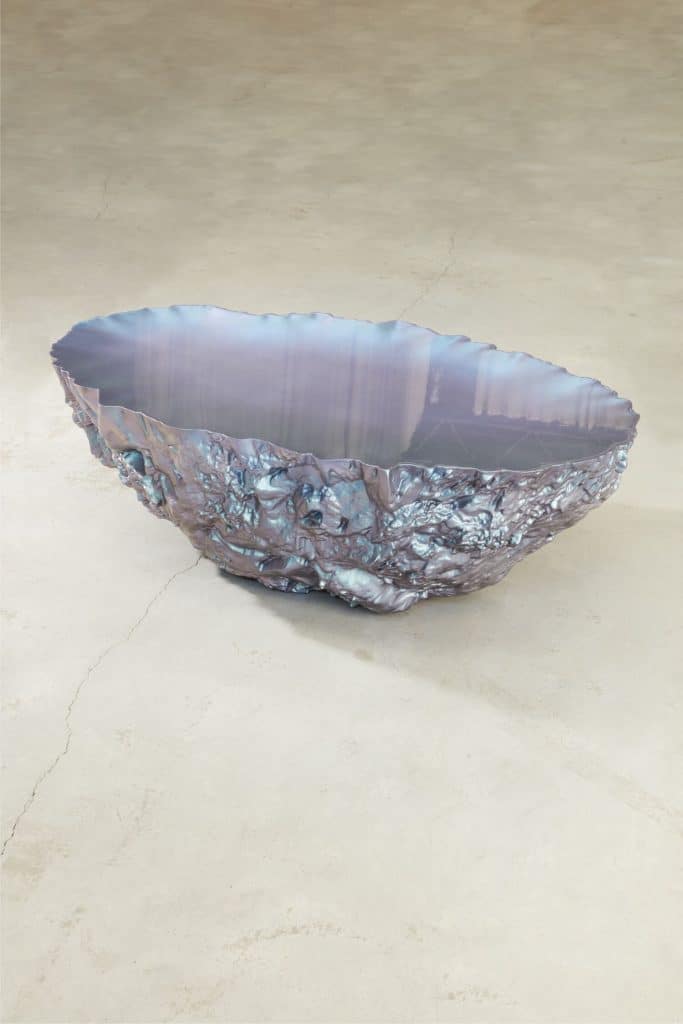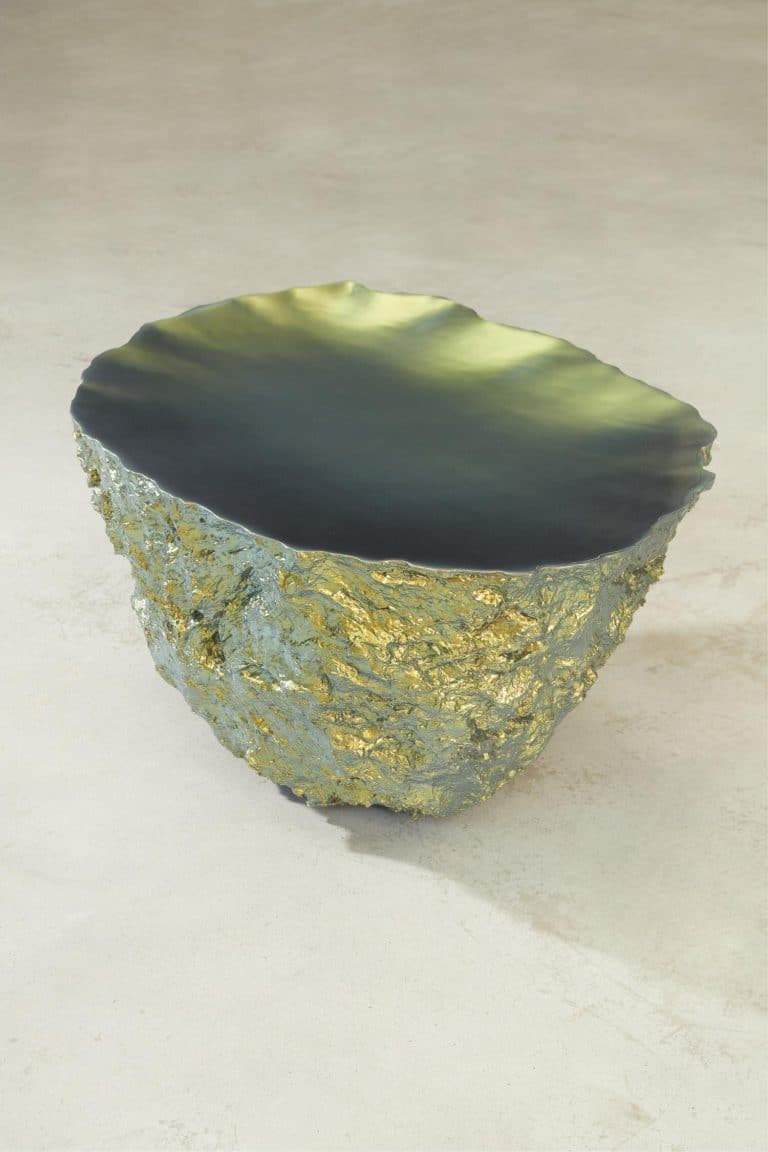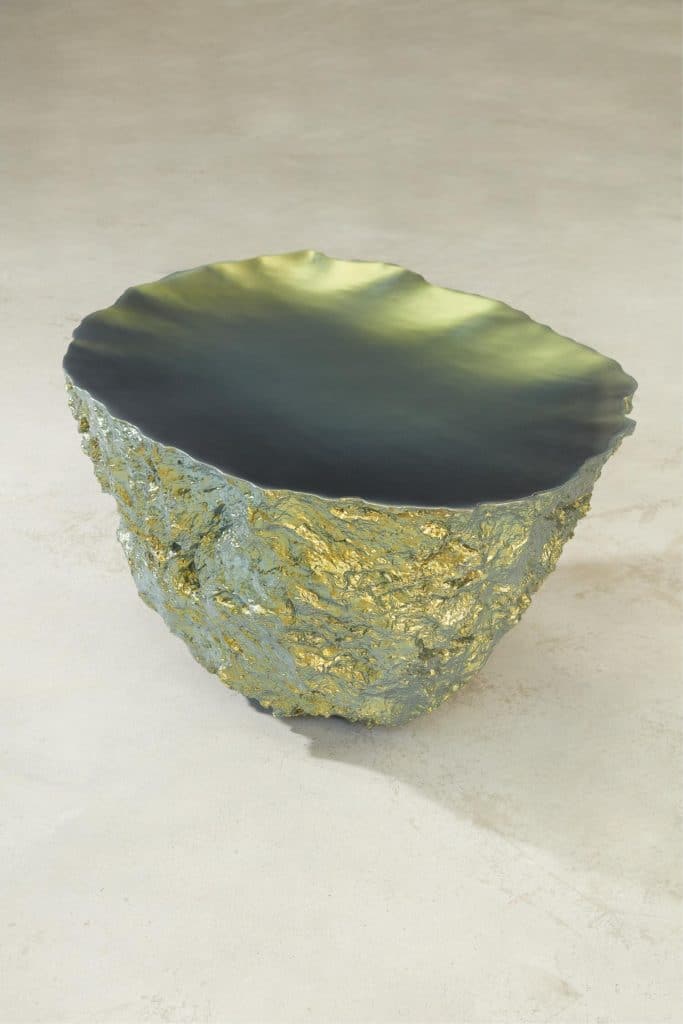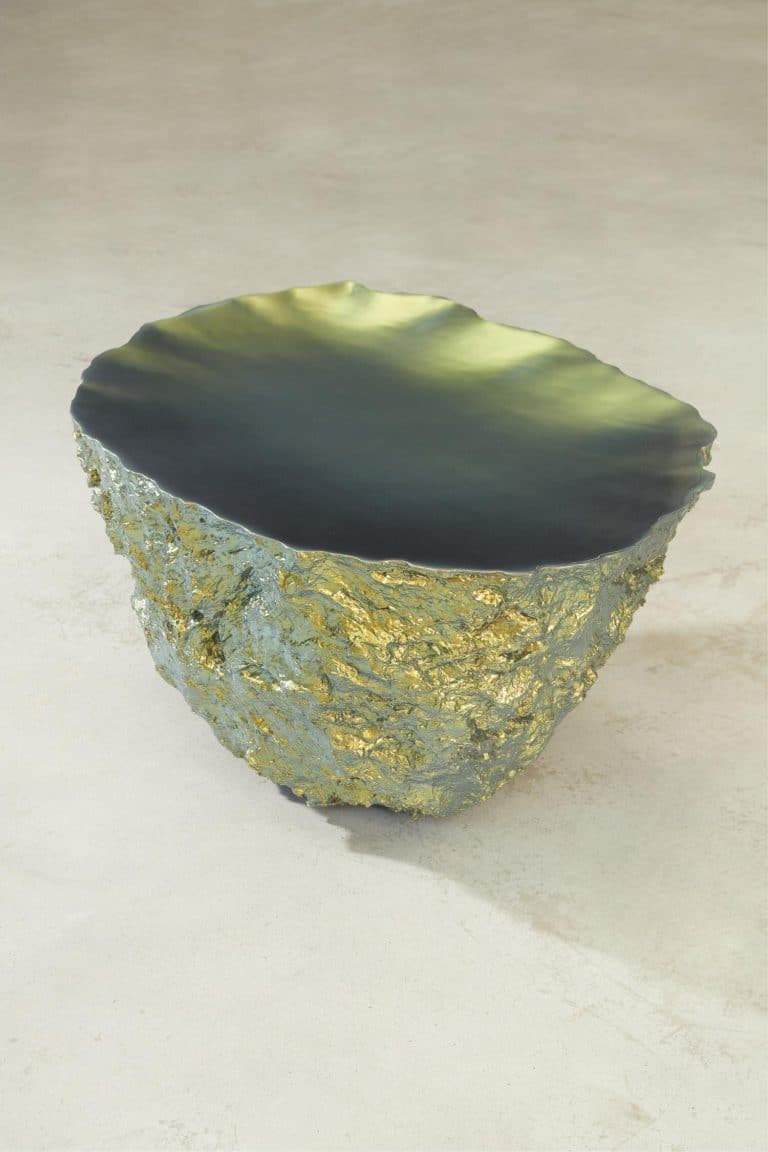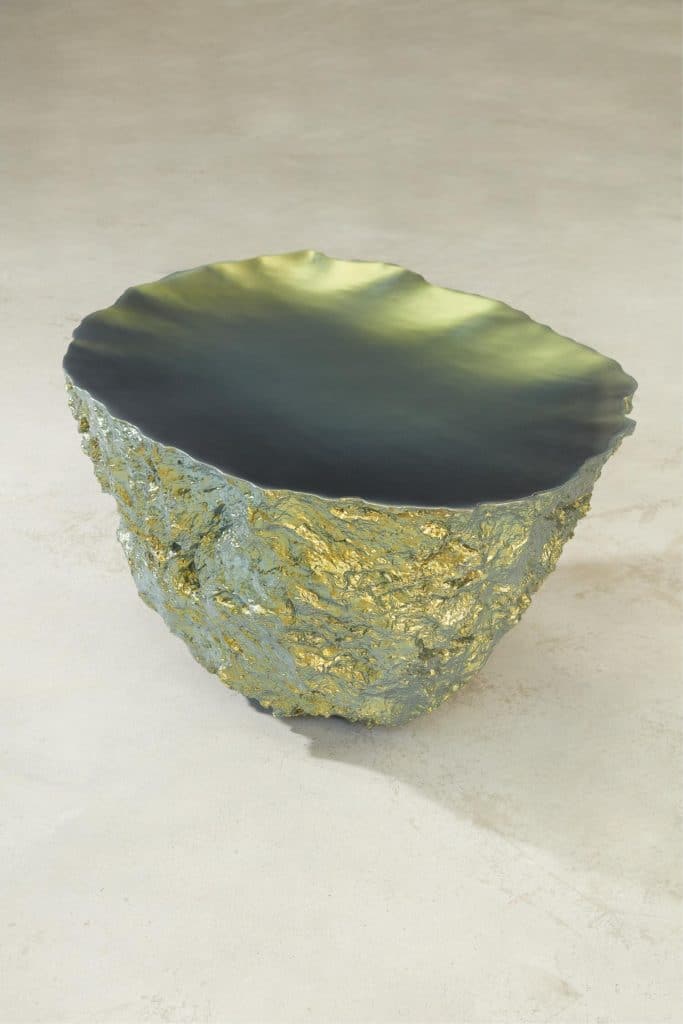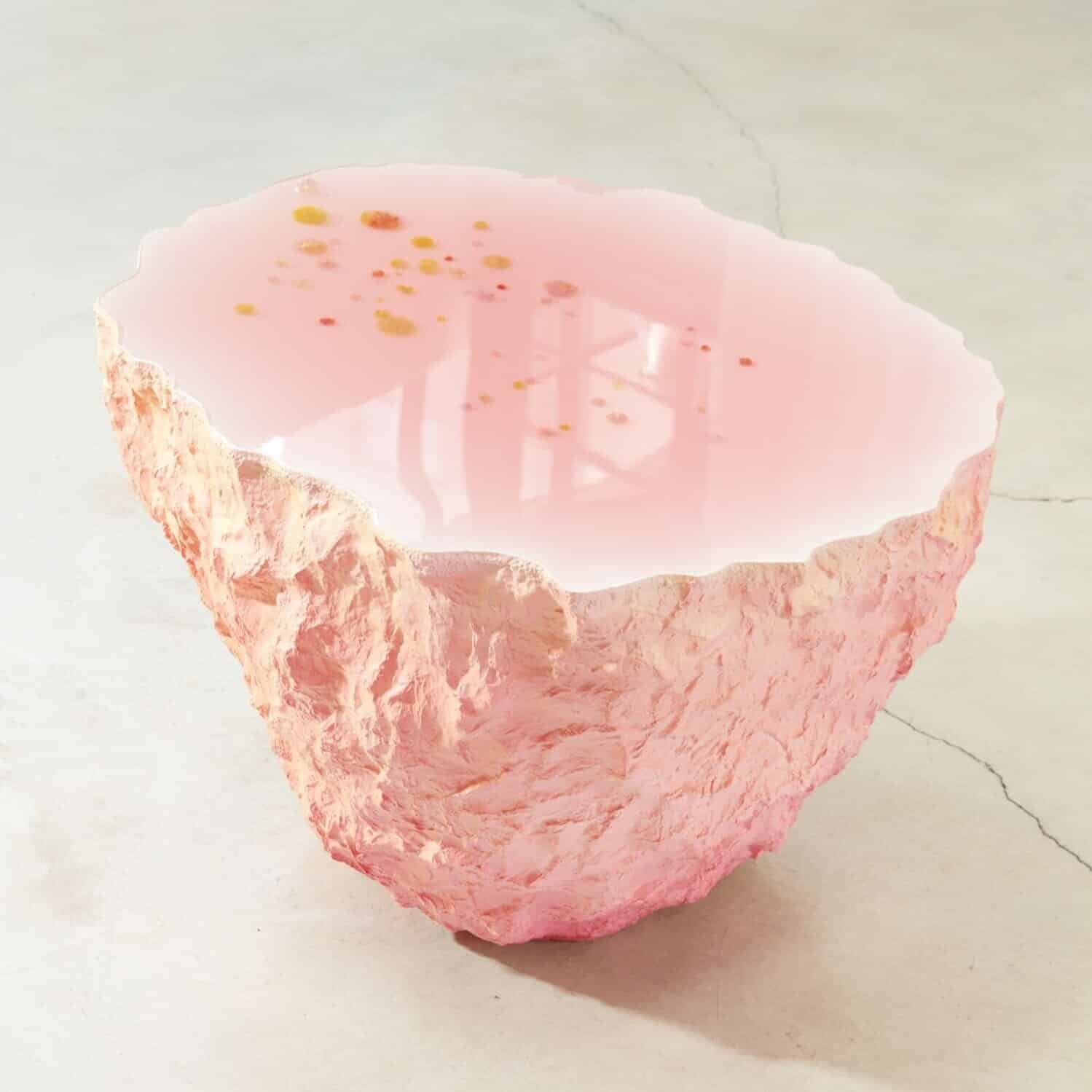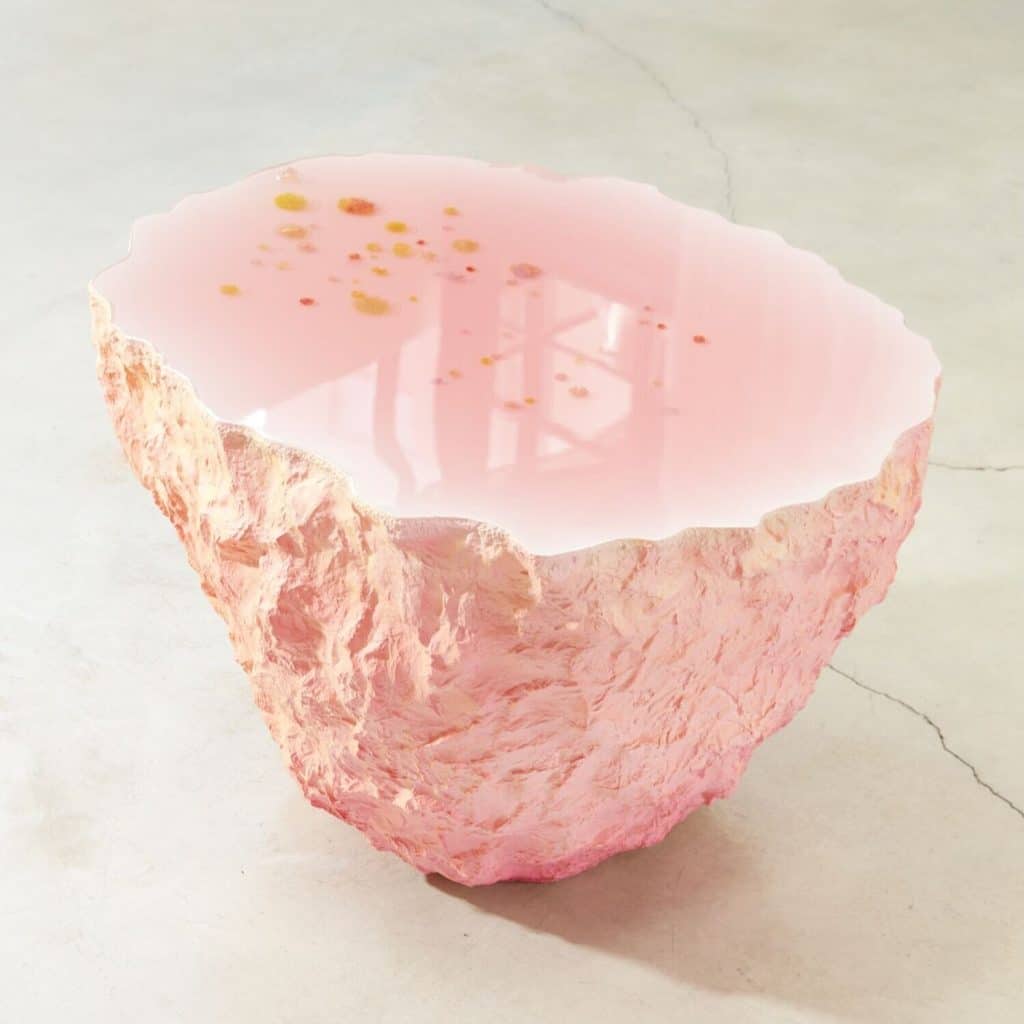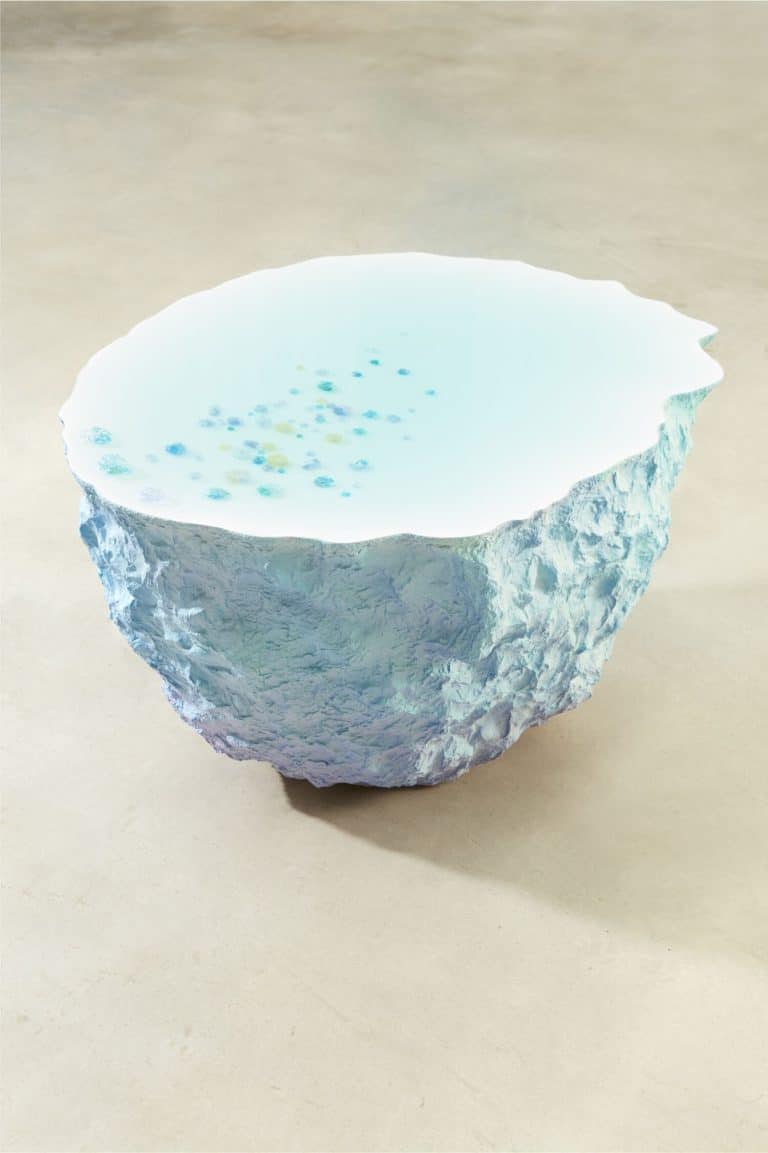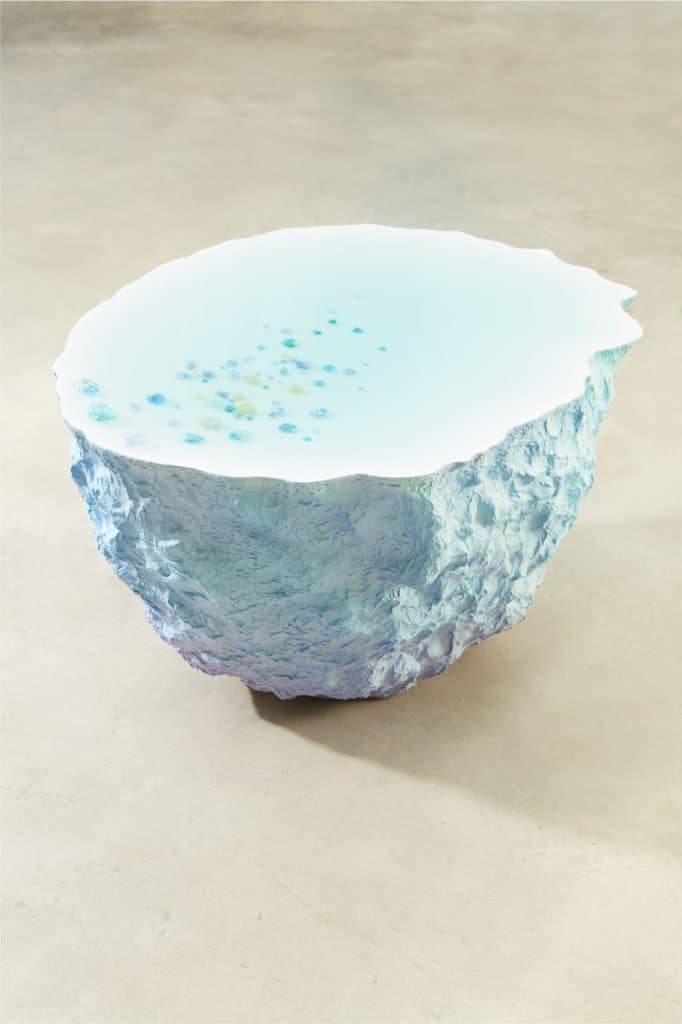 INFORMATION
Text by Francesca Balena Arista
Photography with courtesy of Flavie Audi