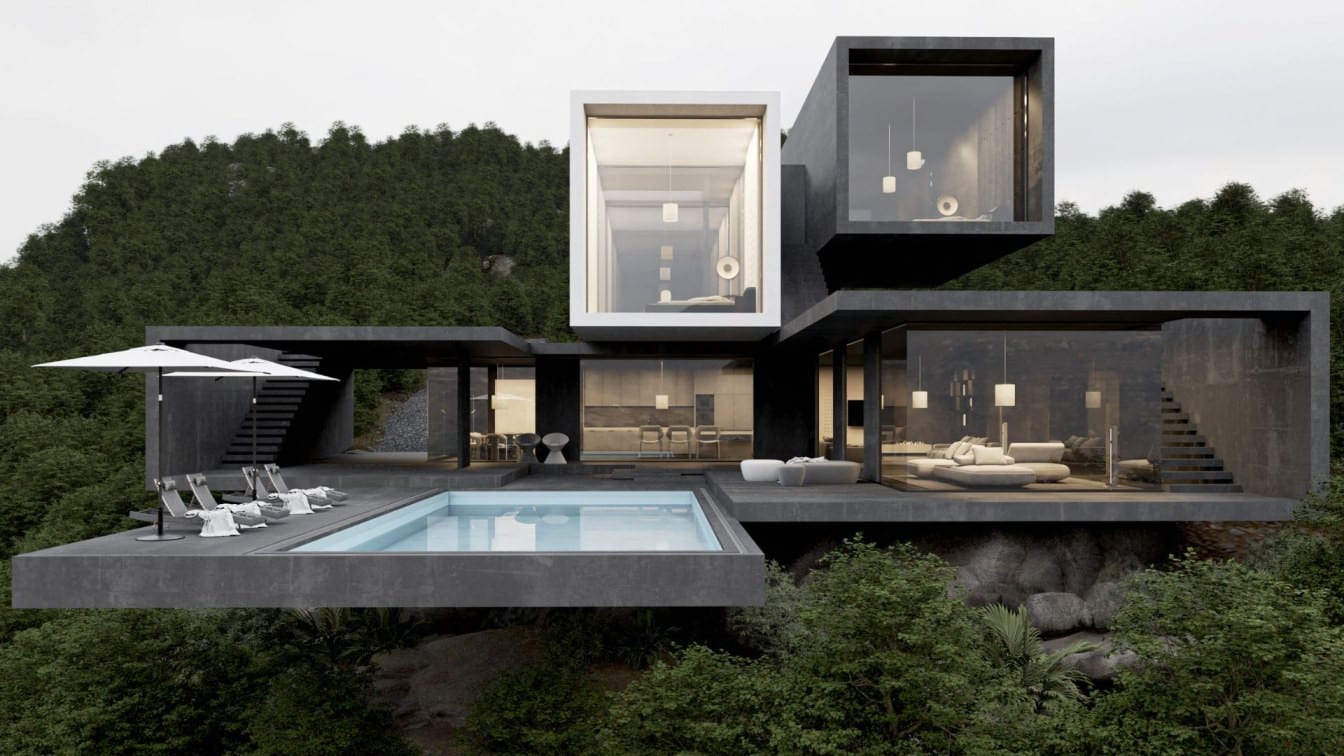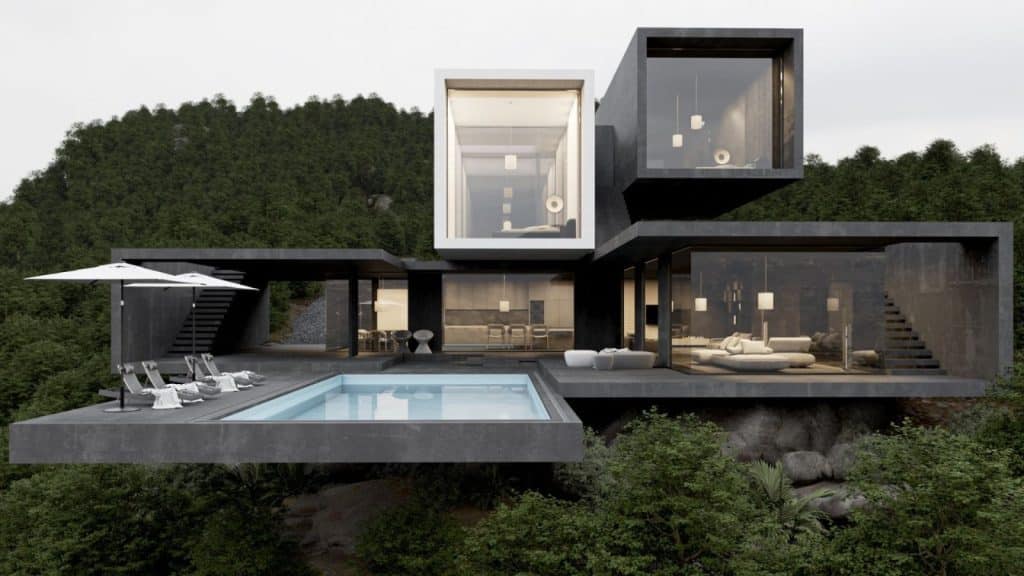 Forest Villa, a captivating residential project by UFO Studio, is currently underway in Ramsar, Iran. Led by principal architect Bahman Behzadi, the design team at UFO Studio is creating a modern retreat nestled amidst the heights of a lush forest.
This architectural masterpiece spans three floors, with the ground floor housing the main living spaces. The first floor is dedicated to the bedrooms, offering a tranquil haven for rest and relaxation. Finally, the second floor showcases the luxurious master bedroom, providing a private sanctuary with breathtaking views of the forest.
The design of Forest Villa embodies a modern aesthetic, characterized by clean lines and a focus on functionality. The use of micro cement as the primary material adds a contemporary touch to the villa while seamlessly blending with the natural surroundings.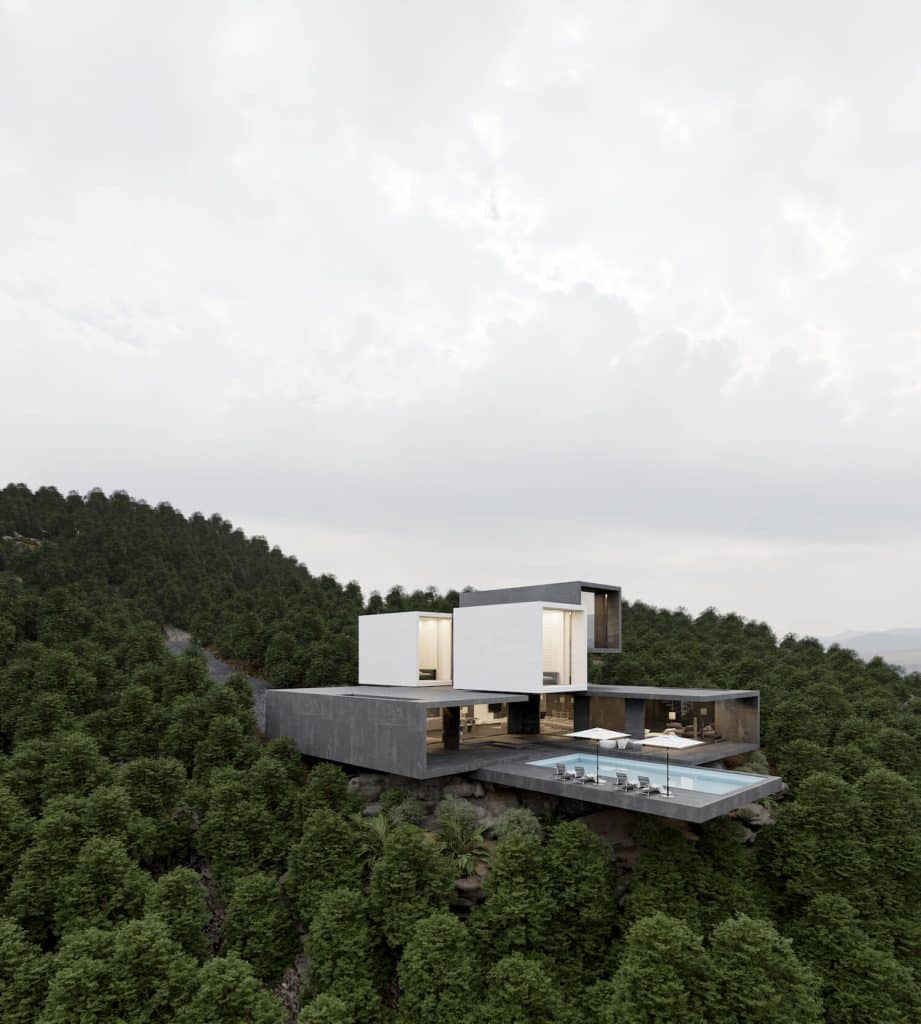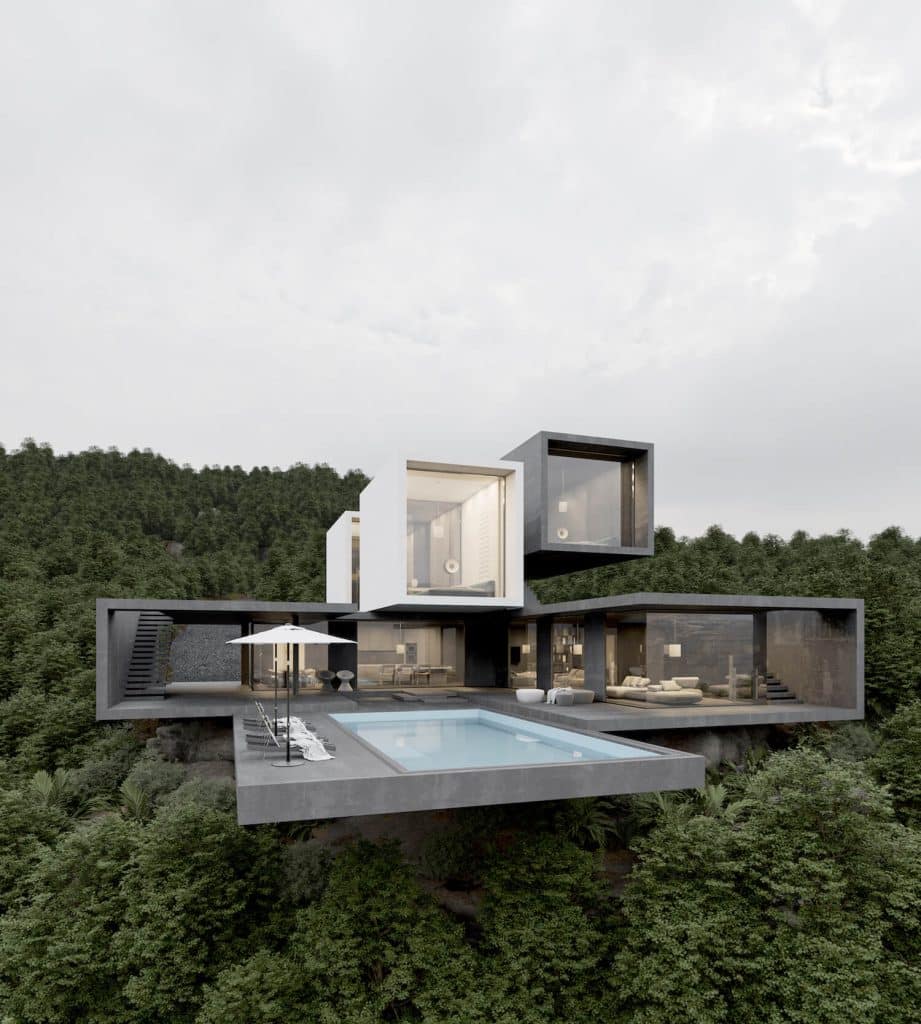 The team at UFO Studio has employed advanced tools such as Autodesk 3ds Max, V-ray, and Adobe Photoshop to visualize and refine the design, ensuring a seamless integration of architecture and nature.
Forest Villa is the brainchild of visionary client Iman Kiyani, who sought to create a retreat that combines modern comforts with the beauty of the natural environment. With completion scheduled for 2024, UFO Studio is dedicated to bringing this architectural marvel to life, crafting a haven that harmonizes with the surrounding forest.
Forest Villa promises to redefine luxury living in Ramsar, offering a serene and elegant living experience. This remarkable project showcases the power of architectural innovation, seamlessly blending modern design with the tranquility of nature.