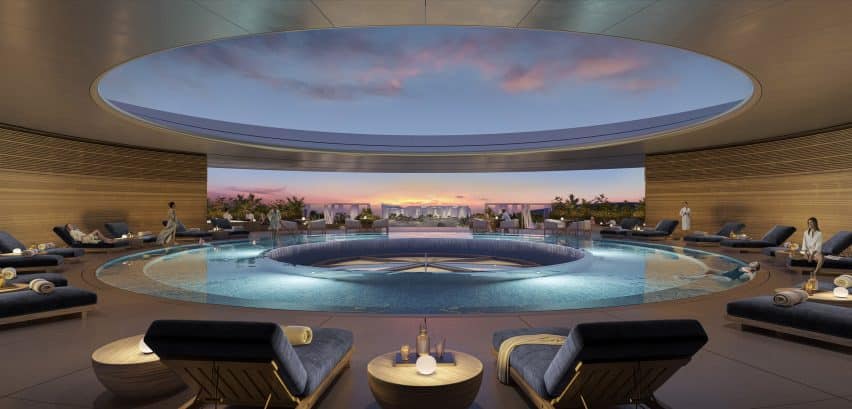 Renowned British architectural studio Foster + Partners has recently unveiled its impressive design for the Equinox Resort Amaala hotel, set to grace the picturesque west coast of Saudi Arabia. This exceptional hotel is being developed in collaboration with the luxury lifestyle brand Equinox and marks the first announcement within the Amaala Marina Village, a larger development by Red Sea Global.
The Equinox Resort Amaala will boast a remarkable circular "floating" canopy at its entrance, providing a dramatic welcome for guests arriving by both car and boat. Drawing inspiration from the breathtaking natural landscape and traditional Saudi Arabian architecture, the hotel will offer 128 luxurious rooms, including two opulent penthouses.
Showcasing a blend of elegance and sustainability, the resort's design incorporates four open courtyards inspired by traditional Saudi Arabian architecture. These courtyards will feature water elements and thoughtfully planned landscaping to naturally cool the air, offering a soothing and refreshing ambiance for guests.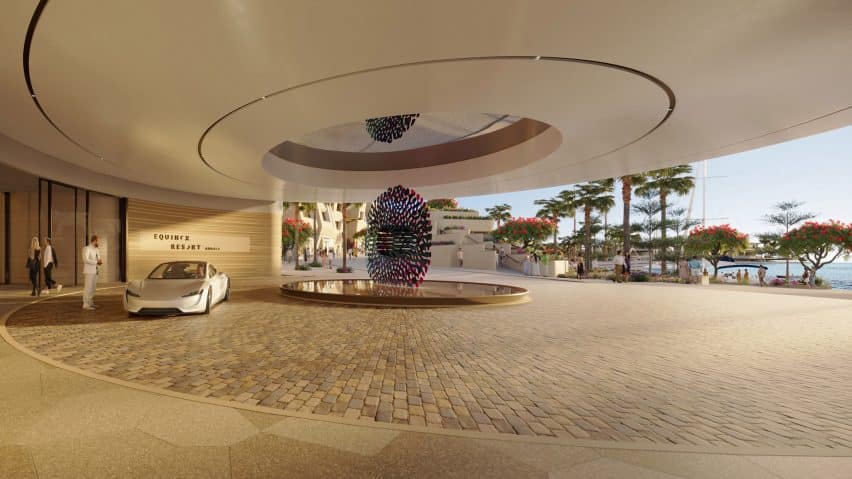 One of the standout features of the Equinox Resort Amaala will be its magnesium-salt rooftop pool, promising a unique and rejuvenating experience for visitors. The resort's focus on health and wellness aligns seamlessly with the magnificent natural surroundings, providing guests with transformative and exceptional experiences.
John Pagano, CEO of Red Sea Global group, expressed excitement about the collaboration, stating that Equinox's distinct brand of luxury and fitness perfectly complements the awe-inspiring Amaala location. Guests will have the opportunity to indulge in self-improvement, connect with nature on land or at sea, or simply enjoy serene moments with their loved ones in utmost comfort and privacy.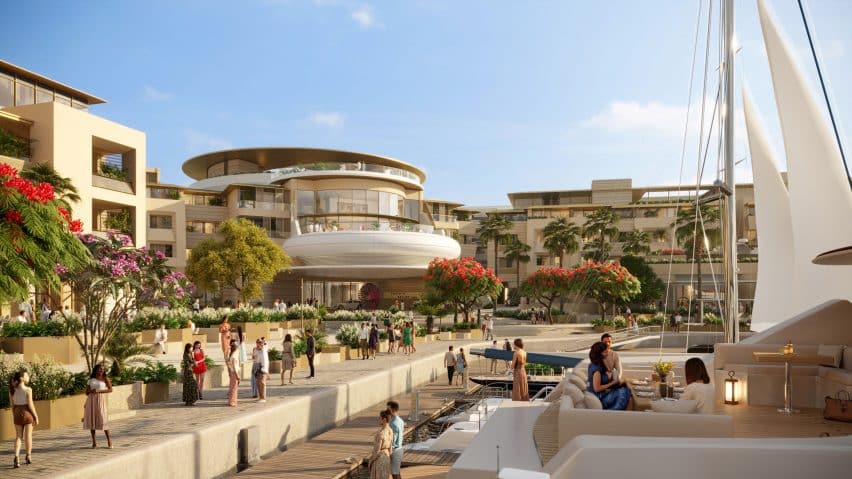 The resort's strategic location near the Marina Village and Hijaz Cove in Amaala adds to its allure. Amaala is part of the broader Triple Bay development by Red Sea Global, which, upon completion, will encompass 29 hotels and approximately 1,200 lavish villas. Phase 1 of the Equinox Resort Amaala is expected to be completed in 2024.
Foster + Partners' past work in Saudi Arabia, including the coral-reef-like Marine Institute for Amaala, has drawn both praise and criticism. Nevertheless, the Equinox Resort Amaala's awe-inspiring design promises to make it a standout landmark and a haven of luxury on the Red Sea coast.