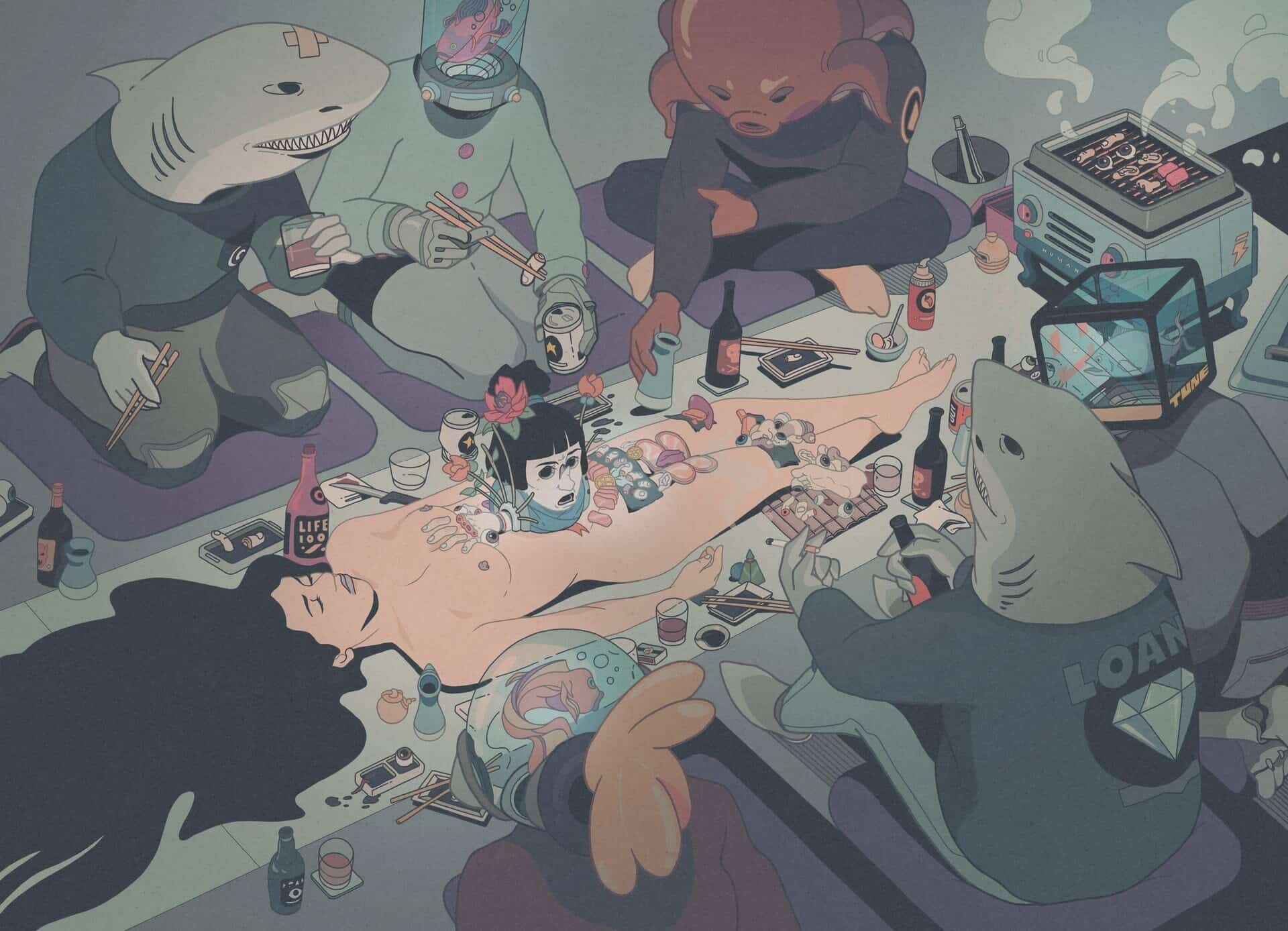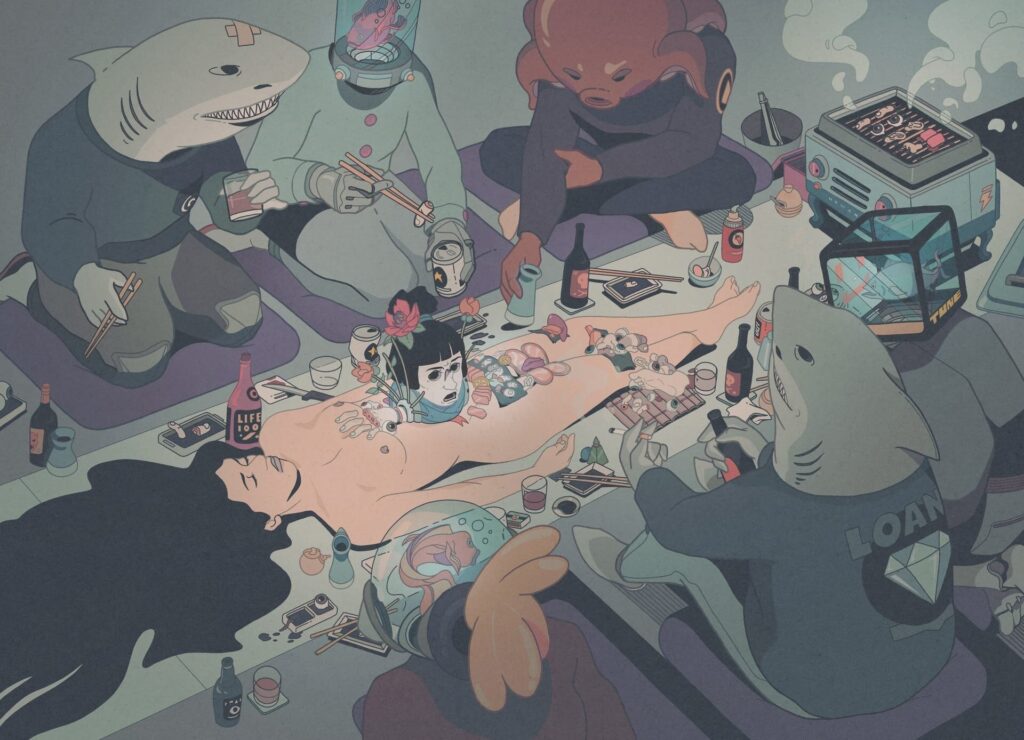 PLEASE INTRODUCE YOURSELF
Hi, I'm Daniel Isles and I sometimes go by my pen name, Dirty Robot. I'm an independent illustrator from the Uk, currently based in Hokkaido, Japan.
HOW WOULD YOU BEST DESCRIBE YOUR STYLE?
I believe my style is constantly evolving. These days I've been exploring fantasy and futurism, with spirituality aspects and the connection to the unseen, in my most recent works. I always try to create and express myself authentically within the scope of each piece or project— sometimes this is dependant on the themes being worked on, where I'll add signature lines and quirks that you'll find throughout all of my work. I aim for each piece to tell a story or capture a moment in time while creating odd, alternative worlds for my characters to inhabit. Working on these themes allows me to tap into my personal life experiences and things I've observed over the years.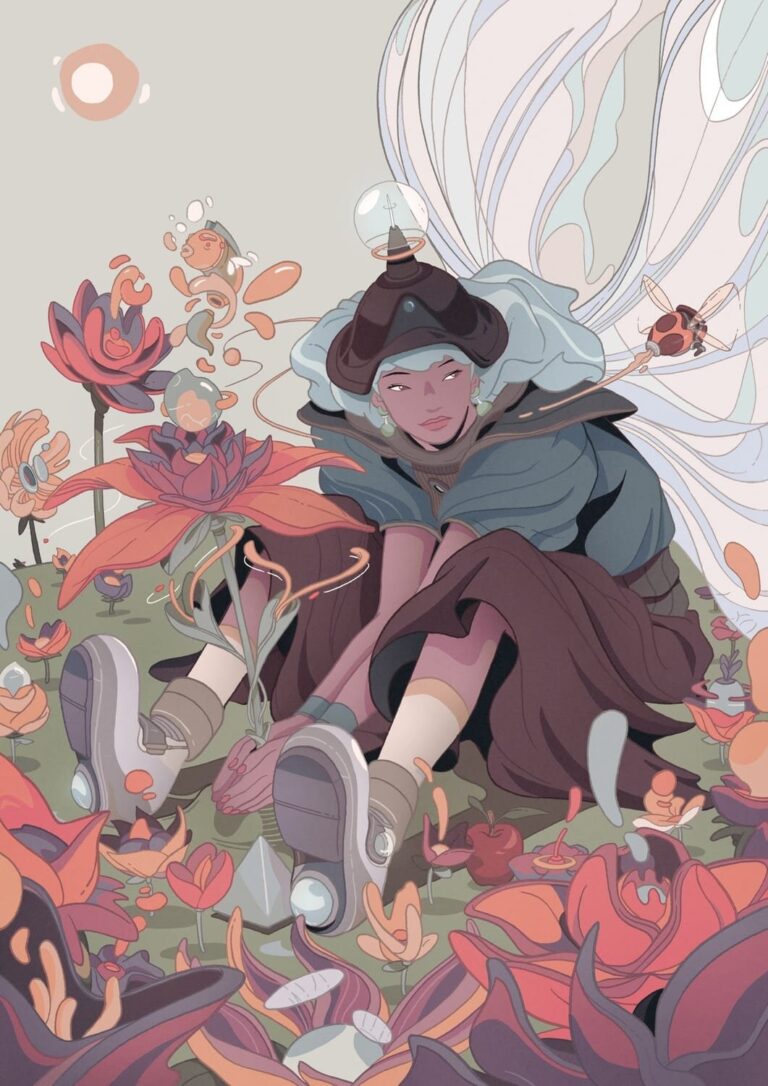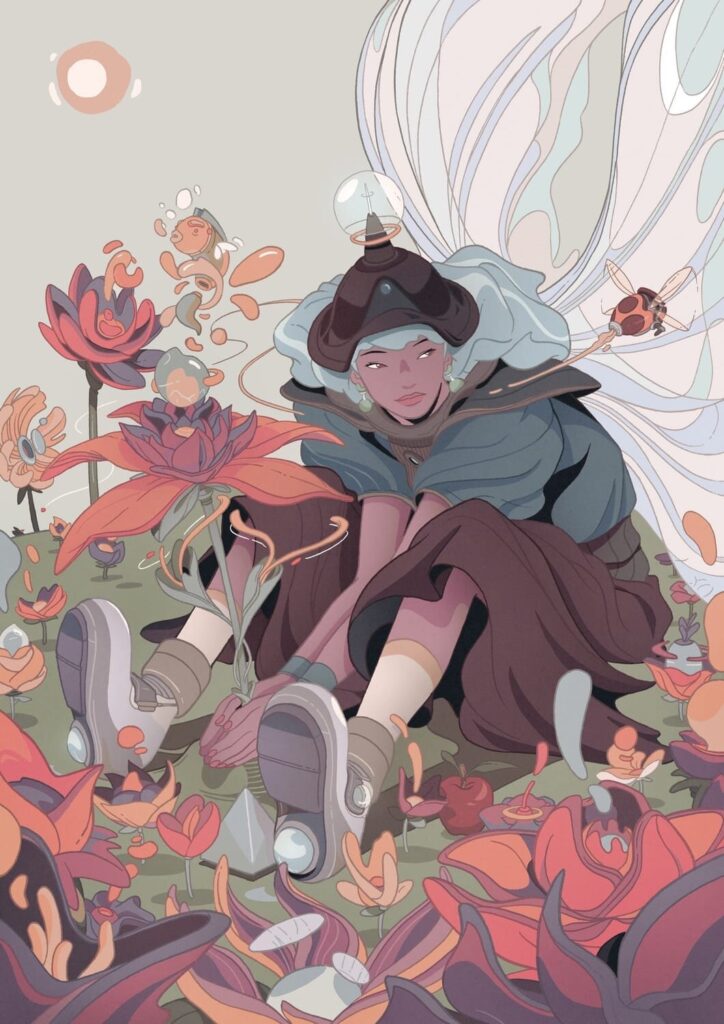 HOW DID YOU GET INTO ART?
My interest in the arts started at a young age, around 7 or 8yrs old, with my love for old Saturday morning cartoons, along with comics and video games. From that point onwards I was pretty much hooked, and so the journey continues. Also, my aunts and uncles mentioned my father used to draw too, this inspired me to create my own characters. I continued to hone my craft over time which led me to video games and animation and it was around this time I began to dream about doing art as a career. After leaving school and headed in the wrong direction my mother got me back on track, guiding me to enroll in college, where I studied Art & Design and set me on the path to where I am today.
WHO OR WHAT ARE SOME OF YOUR MAJOR INFLUENCES?
The vast majority of my influences come from my close family and friends. I grew up in Birmingham, the UK for most of my life—  a place that will forever influence and inspire my work. And most certainly music from musicians such as Madlib, Flying Lotus, John Coltrane to name a few, as well as artists like Moebius, Otomo Katsuhiro, and Kon Satoshi, have constantly inspired me over the years with their vivid imagination, energy, and insane body of quality work.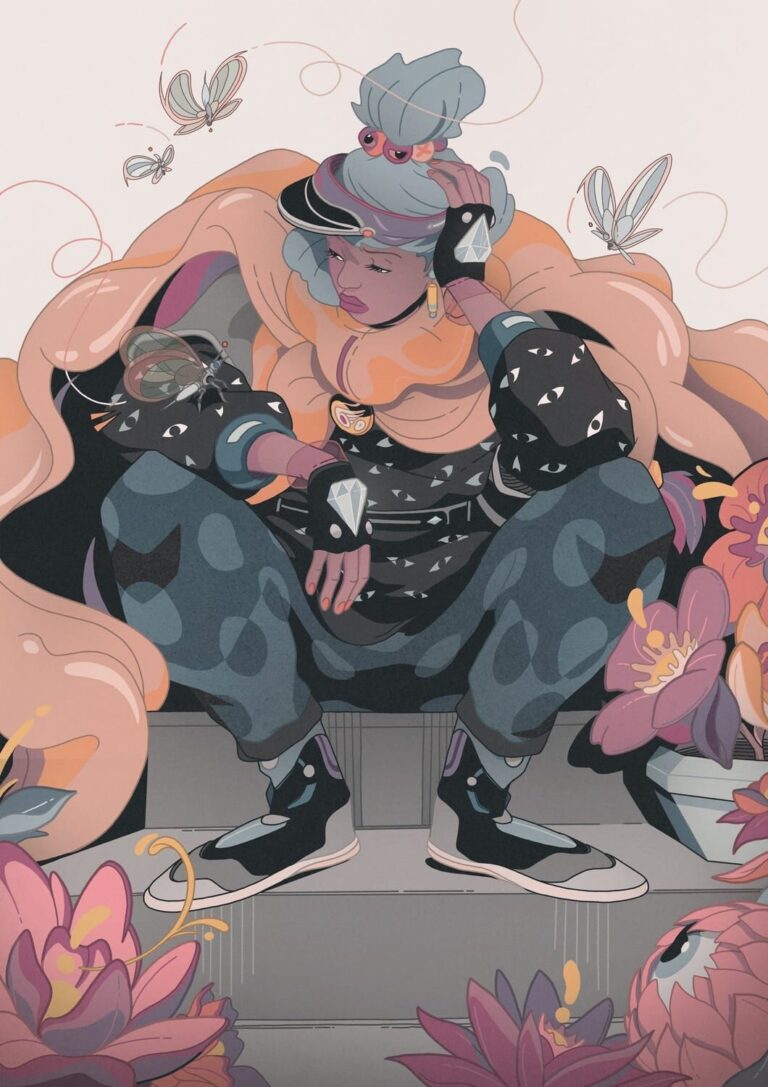 CAN YOU TELL US ABOUT YOUR WORKING PROCESS?
I generally start with random rough sketches as a warm-up on paper or digitally on the iPad, but I always like to start a piece using traditional methods; pencil, paper, and inks before scanning to add colors and textures for the final rendering in Photoshop. It's important for me to start with traditional methods to maintain a natural foundation for each piece.
WHAT MOTIVATES YOU TO CREATE?
My family is my biggest motivation, they keep me going and keep me true. The constant learning and pushing with each new piece of work is also a huge factor— seeing the outcome of something you've envisioned come to life, then to endure and overcome each challenge is something I believe I'll never grow tired of doing. I hope all these things translate into my work.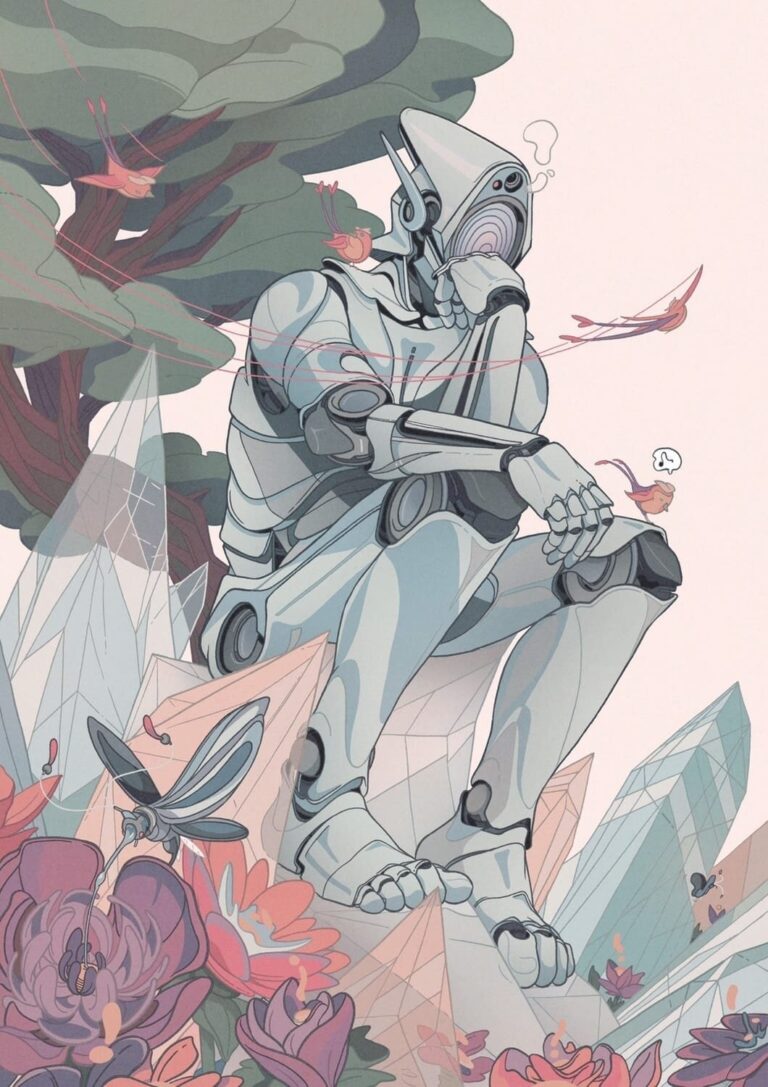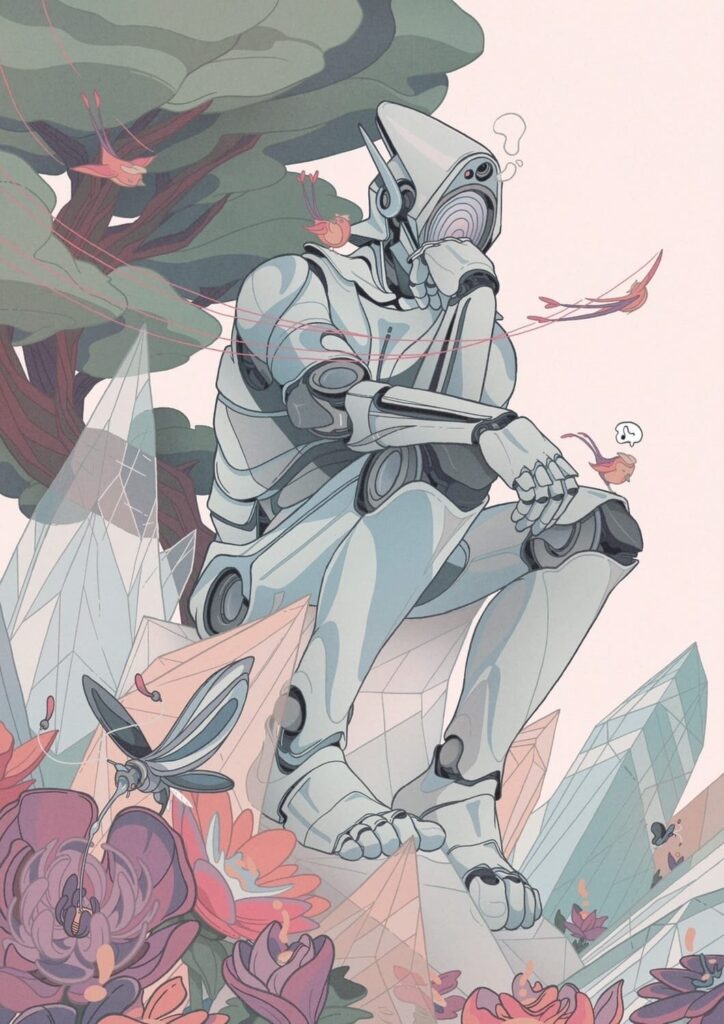 WHAT IS YOUR STUDIO LIKE?
A simple box room in my home with art books, some retro SEGA Saturn games, and general things that inspire me.
WHAT ARE YOU CURRENTLY WORKING ON?
Quite a few things at the minute, my main focus currently, is my graphic novel, Joyama. I'm also working on a couple of NFT projects, which will be revealed very soon. I'm also in the process of building my first gallery space. We plan to use this as a hub for young artists, especially people from inner-city Birmingham, UK where I grew up. It would also be a bridge for artists to travel and collaborate with people from all over the globe.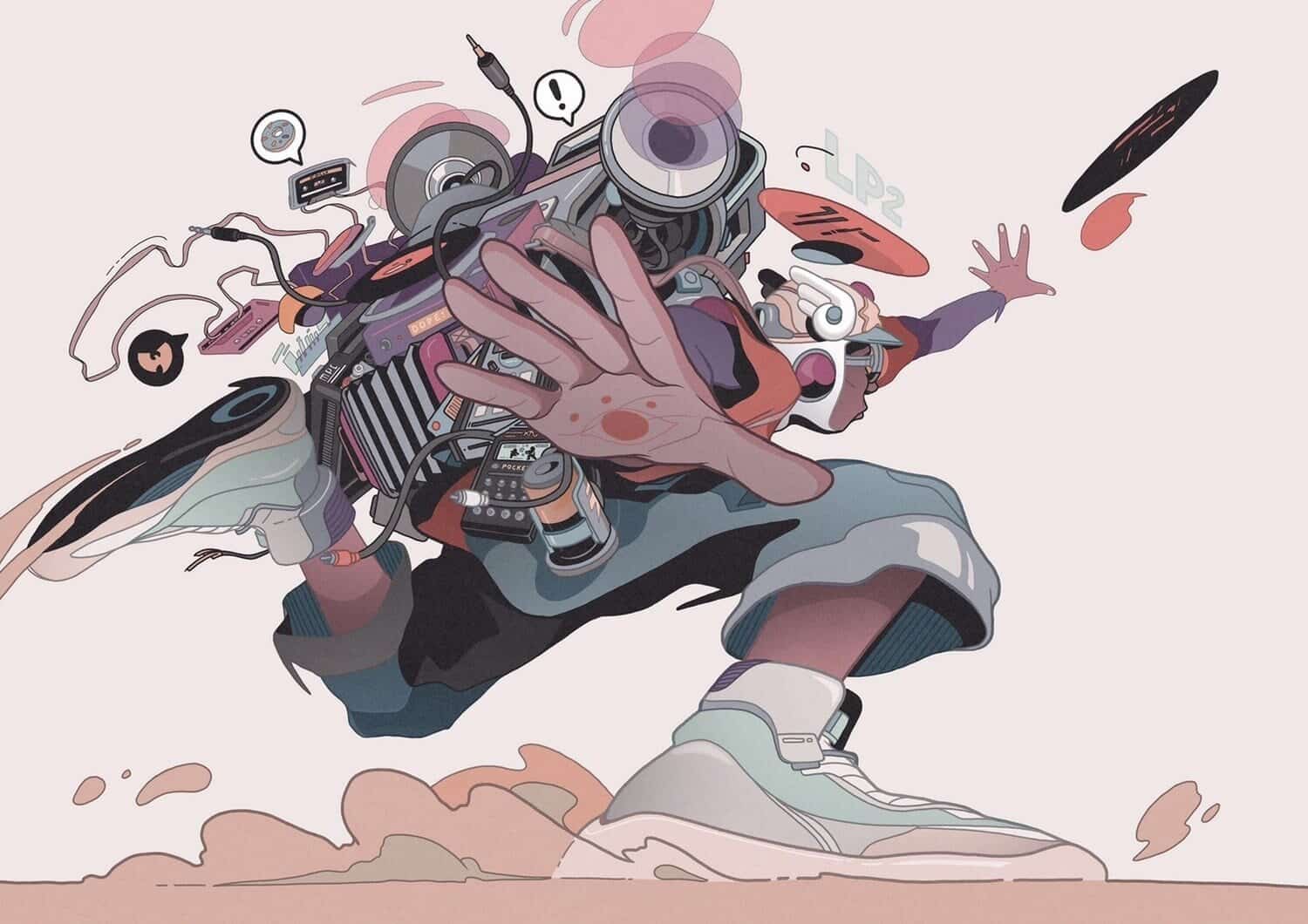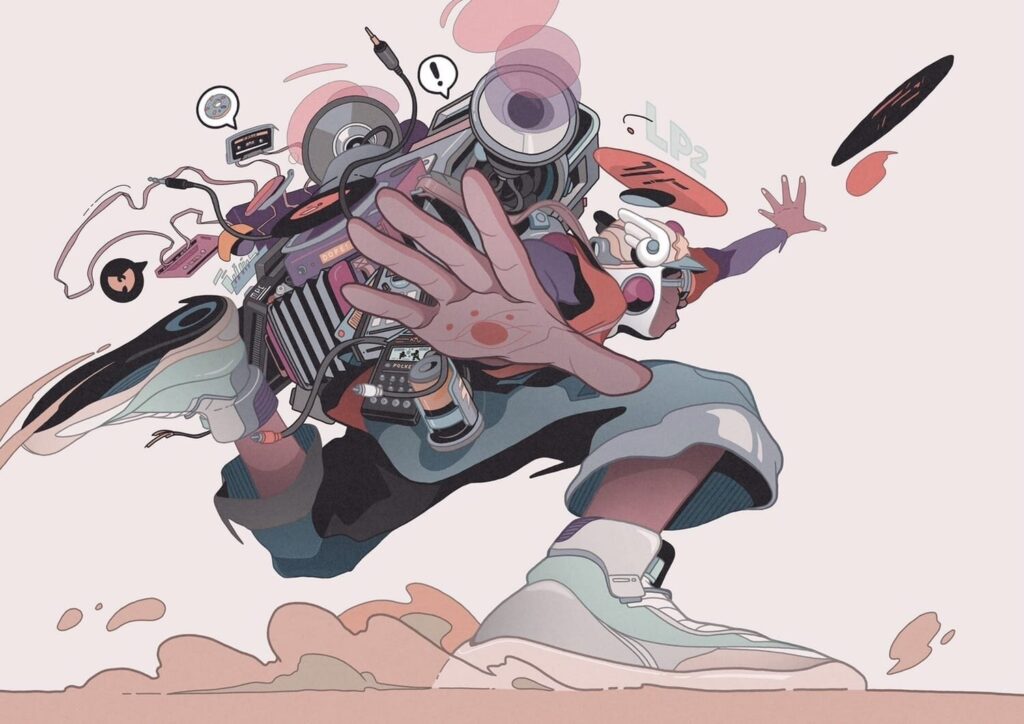 INFORMATION
Images with courtesy of Dirty Robot