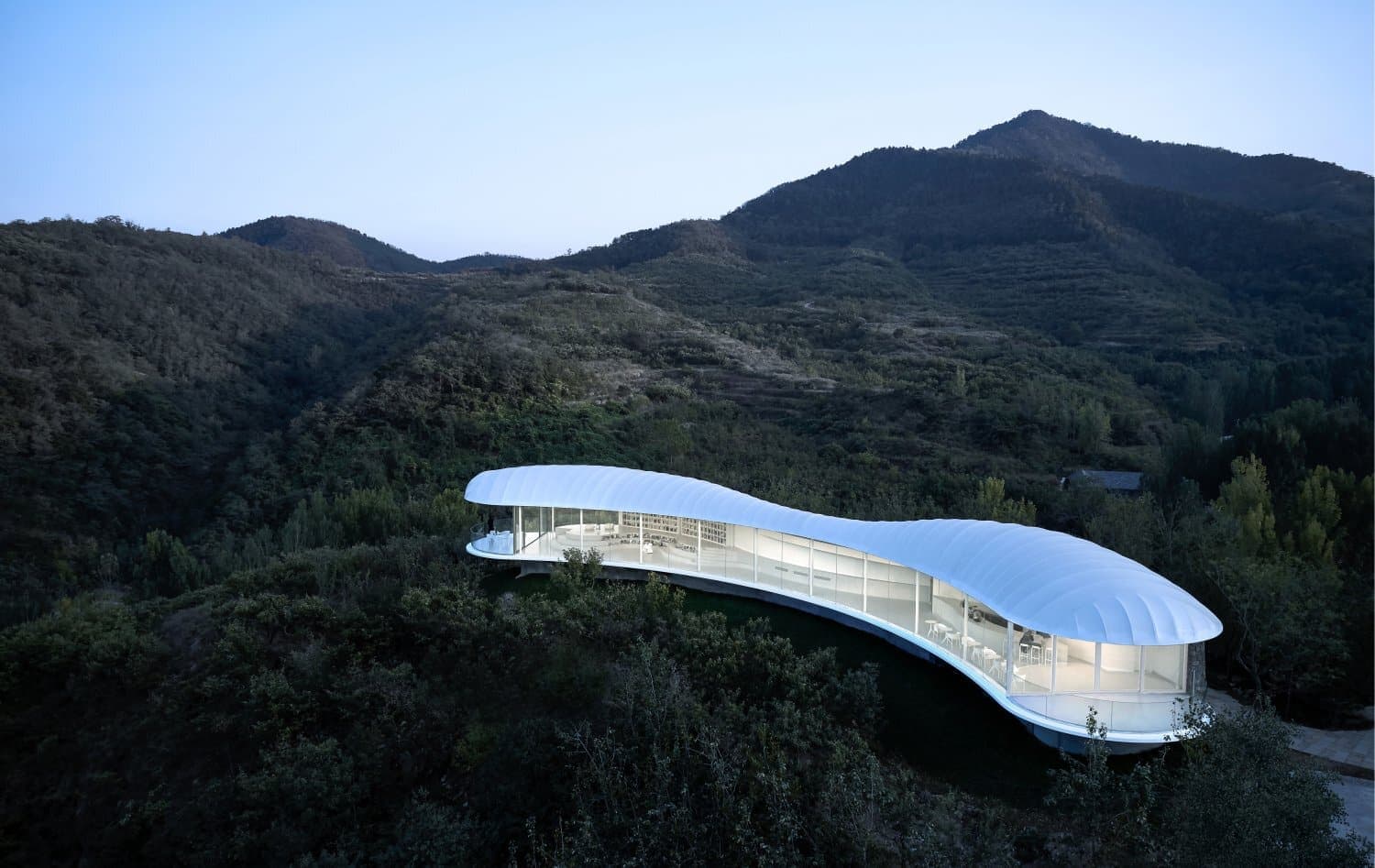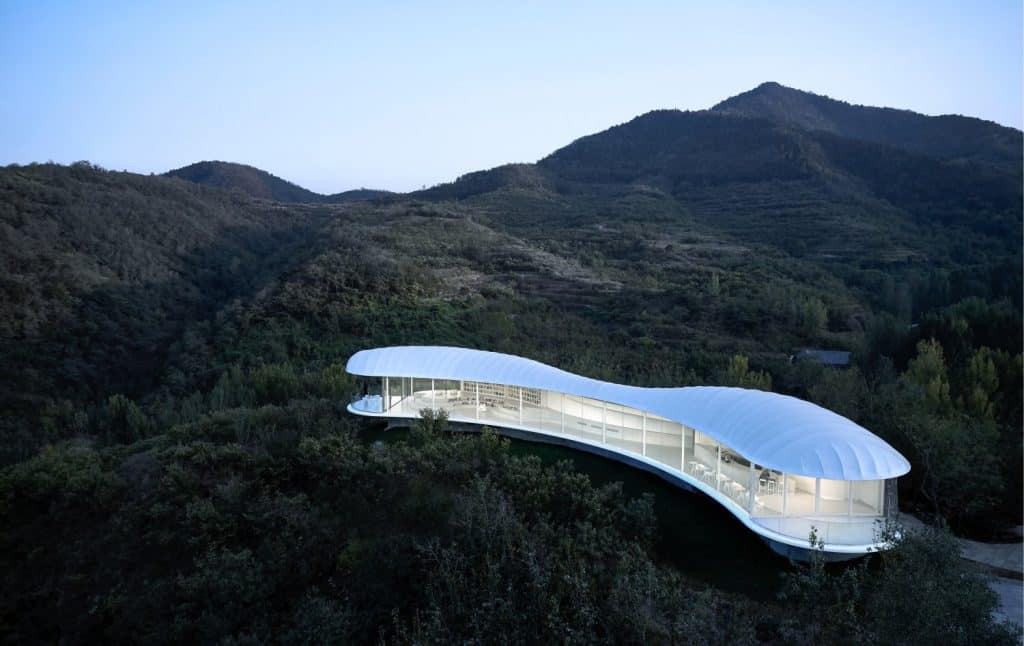 Comparing with the magnificence and sublimity of Mount Tai, Jiunvfeng Study, an architecture project by gad·line+ studio is simple and restrained. line+ hopes to build "a floating cloud wadding hovering in the mountains" to respond to the magnificent cloud sea of Mount Tai.
The building form can be divided into three parts from top to down: the white "cloud body", transparent glass and thick rubble wall base. The north side faces the wide interface of canyon and peak. The narrow corridor at the entrance connects the coffee bar and the reading area at the two sides. It blurs the boundary between the architecture and the natural landscape, giving visitors and readers the illusion of being in the top of forests and mountains.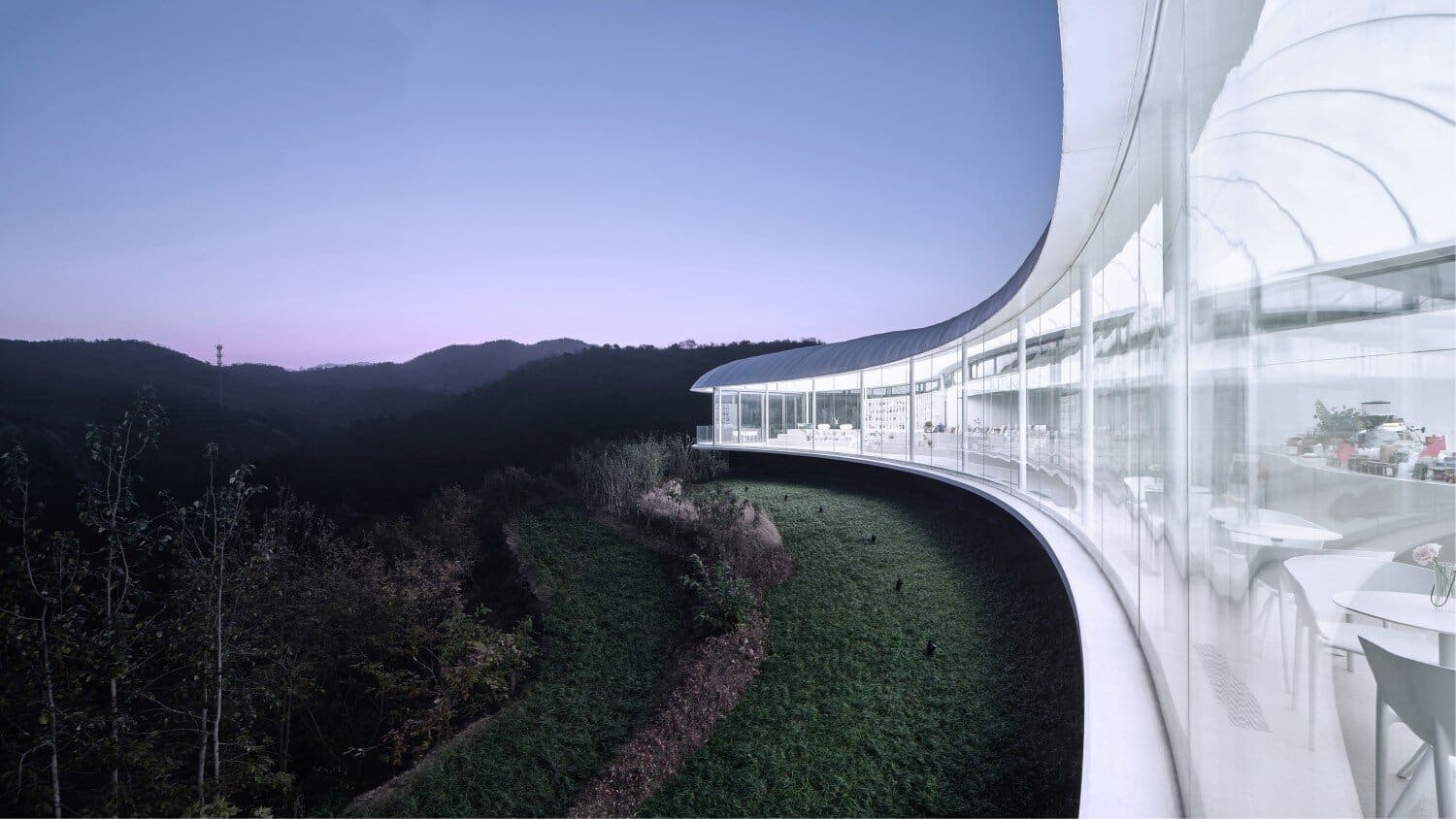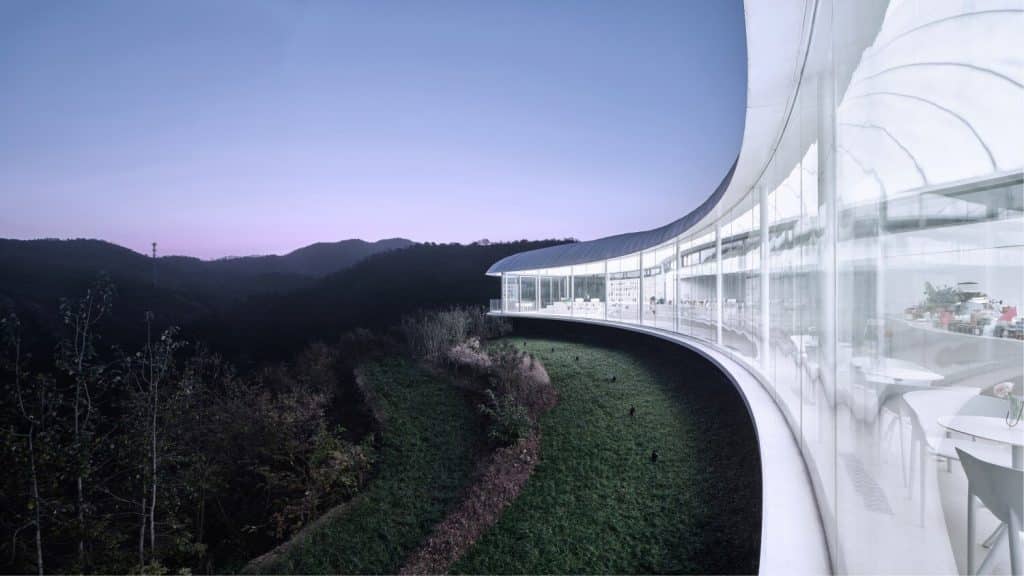 The accurate use of materials and structures is equally important for the form expression of the design idea. The natural conflict between the soft intuitive cognition of "cloud" and the simple and hard mountain environment in northern China, gives people a relaxed and pleasant intuitive perception. The light steel and membrane structure system used in the main building has the characteristics of firmness, reliability, and lightness, which enables the design to draw the thin and stretching shape with the natural curve on the top of the hill.
In order to maintain the integrity and purity of the membrane surface on the top of the room, we chose the ground air system. The main air duct under the floor is hidden in the side close to the rubble wall, and the branch pipe is upturned inside the ring beam, connecting the ribbon outlet through the cavity between the floor and the surface. While satisfying the requirement of air volume, the overall height of the outer edge of the aluminum plate is reduced to the maximum extent, so as to ensure the light floating effect of the building.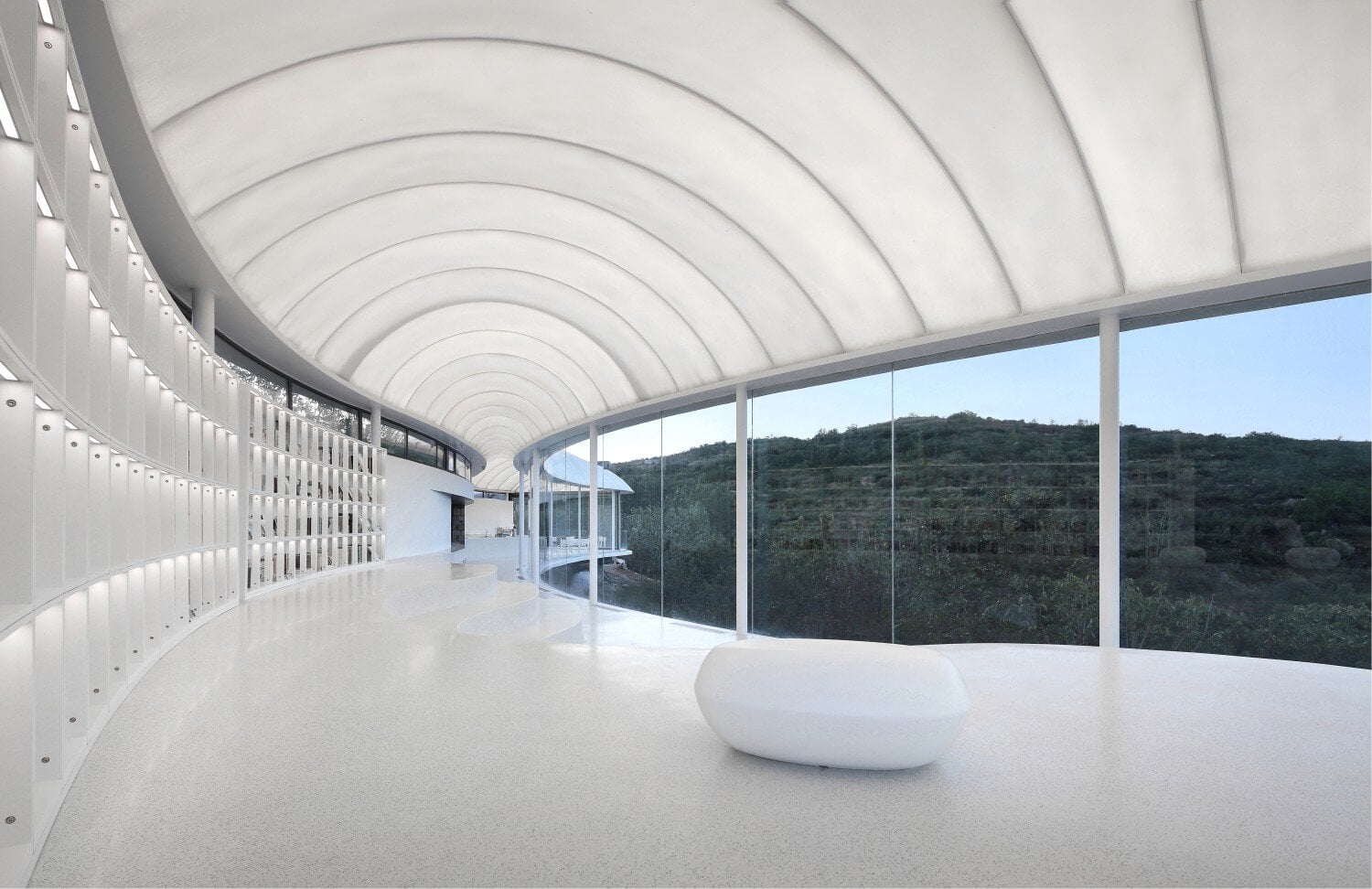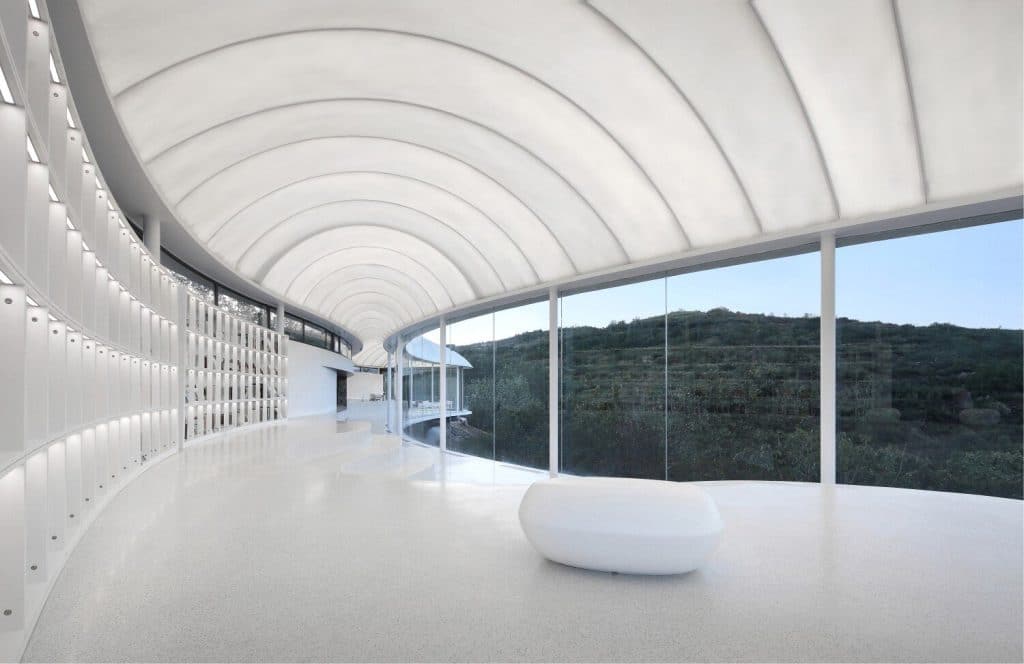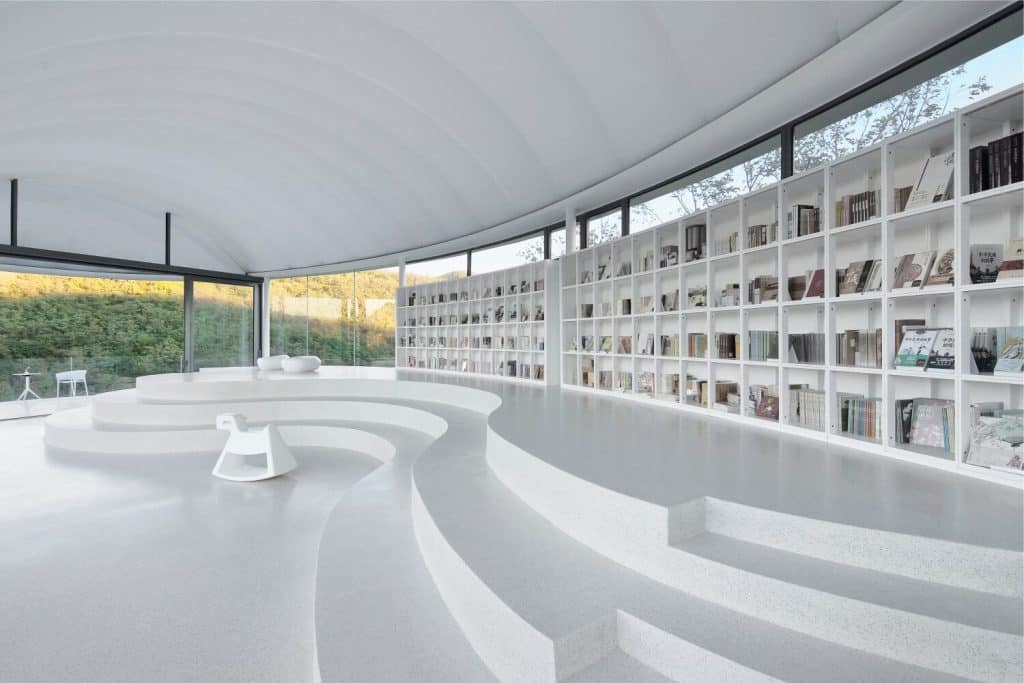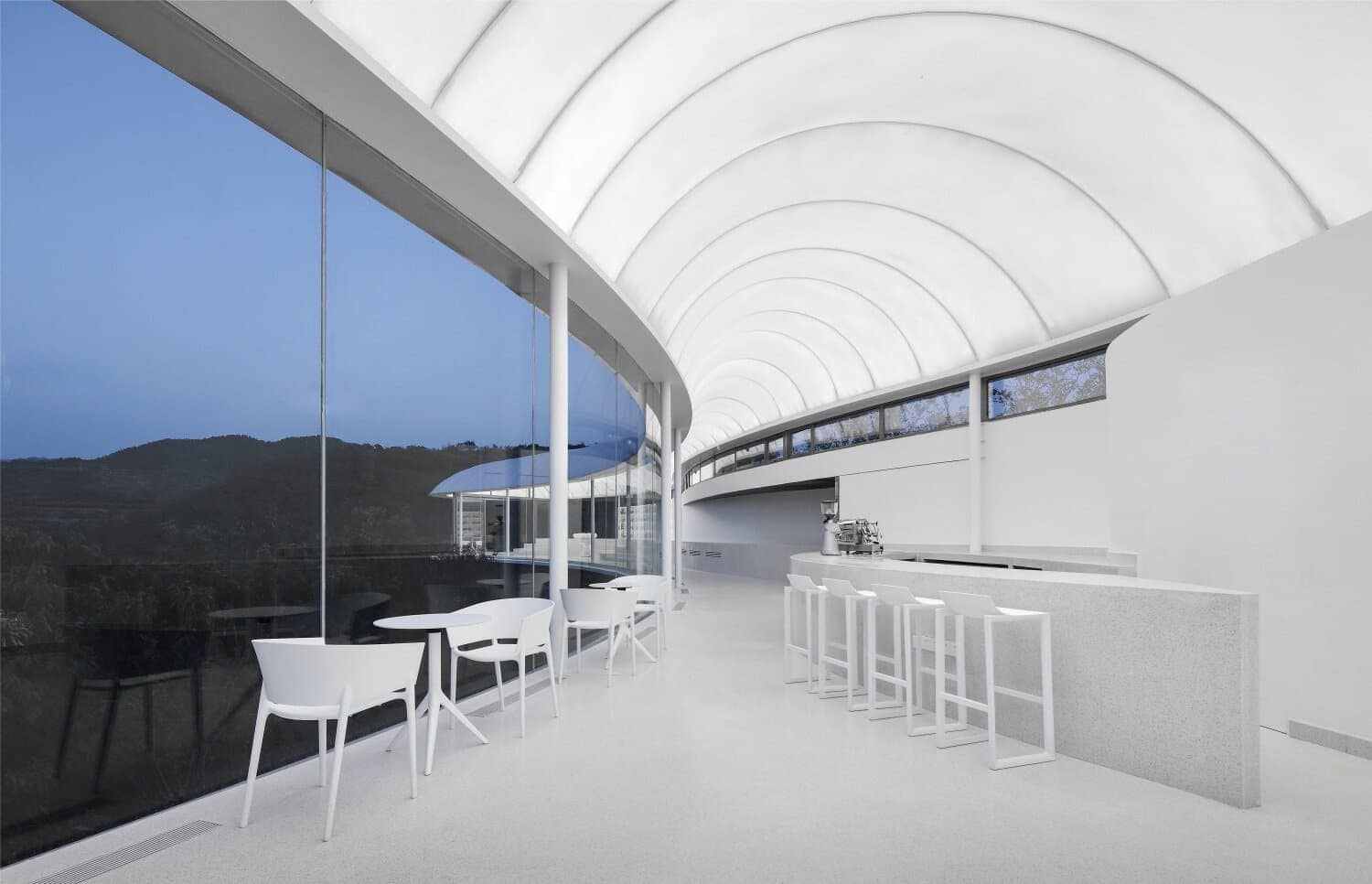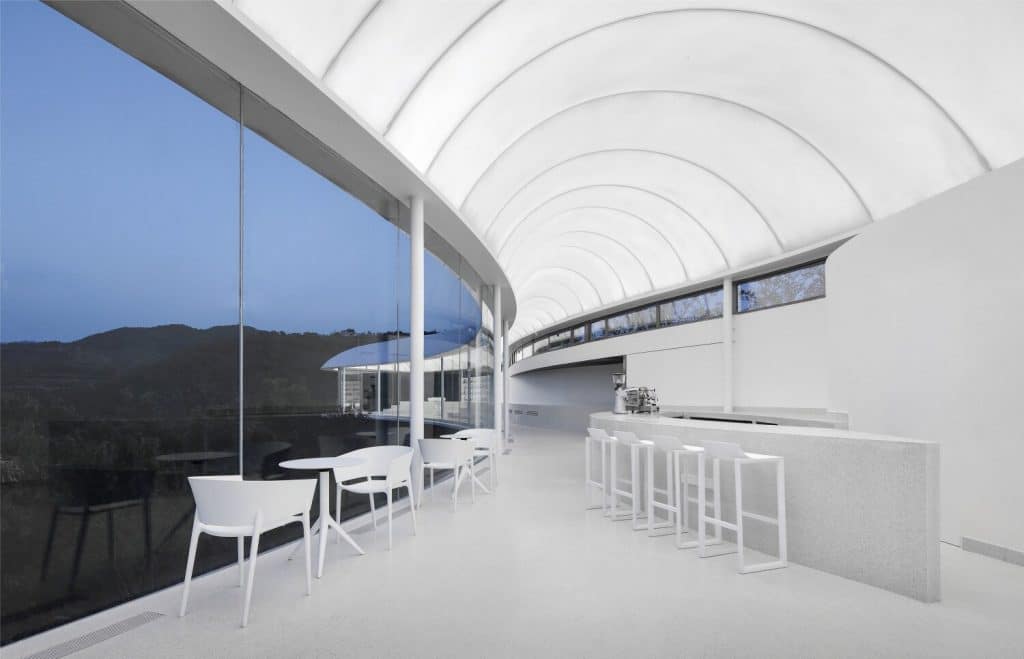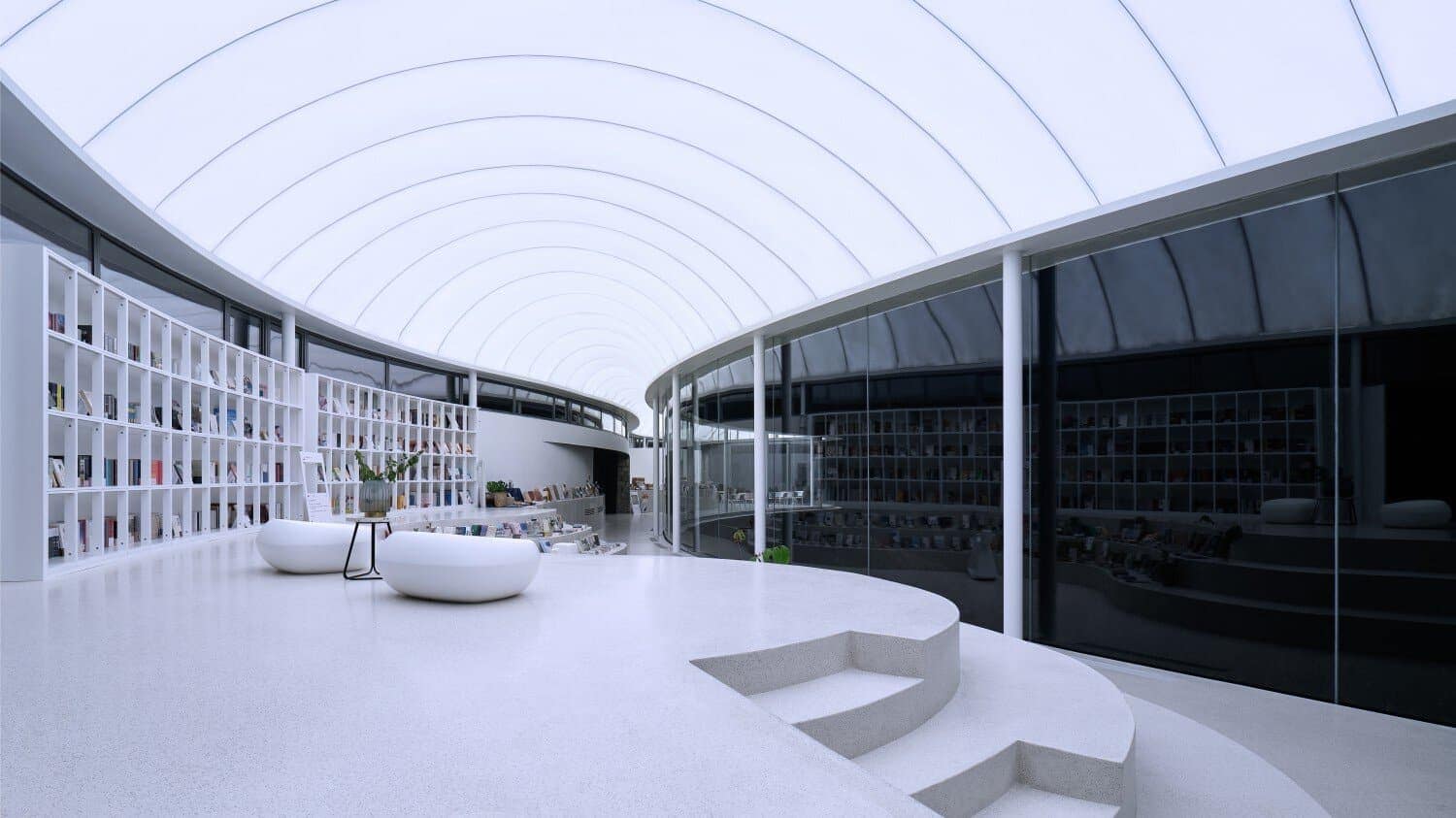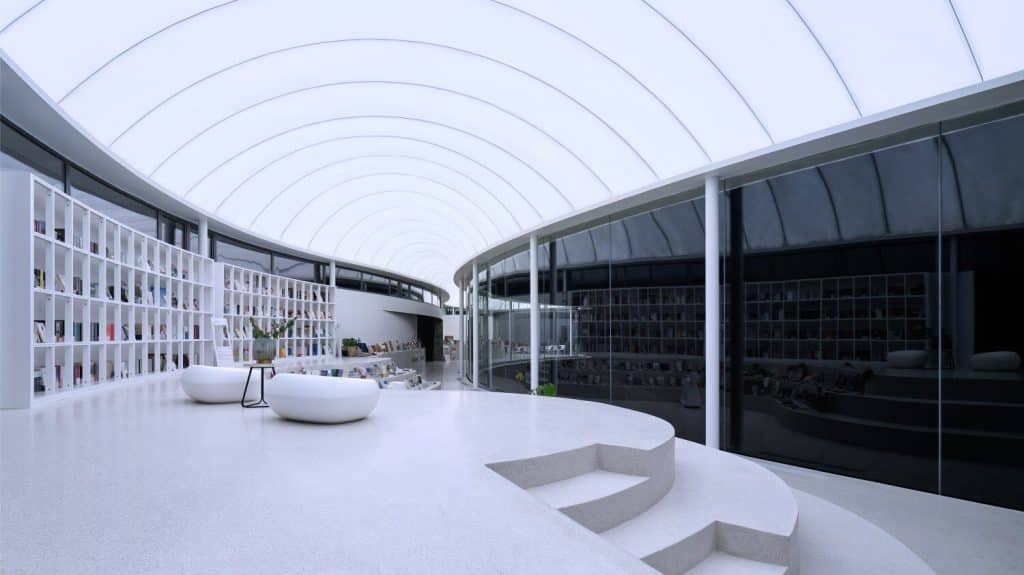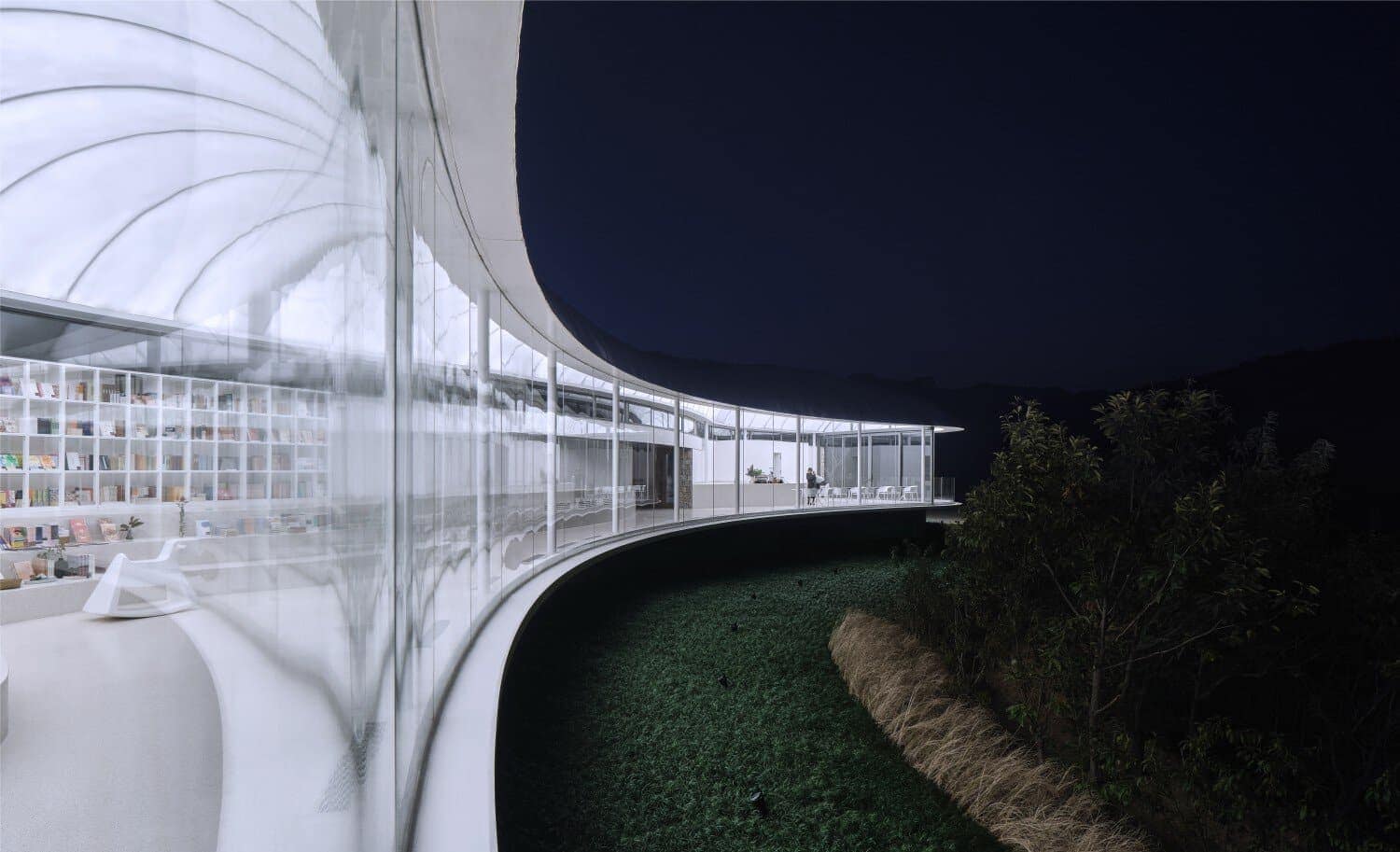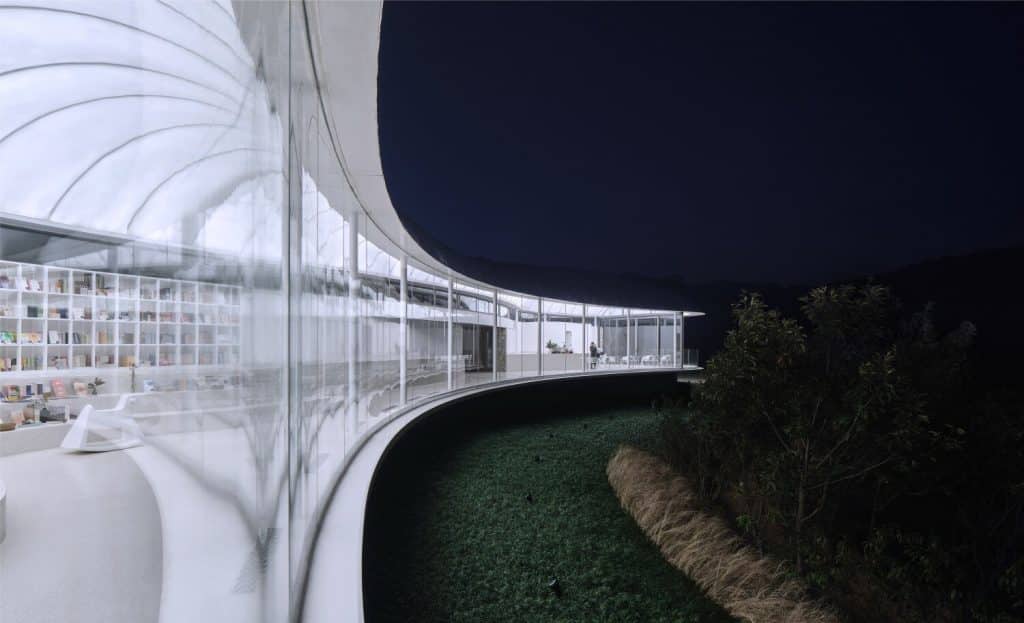 INFORMATION
Photography by zystudio & Jin Xiaowen with courtesy of gad·line+ studio