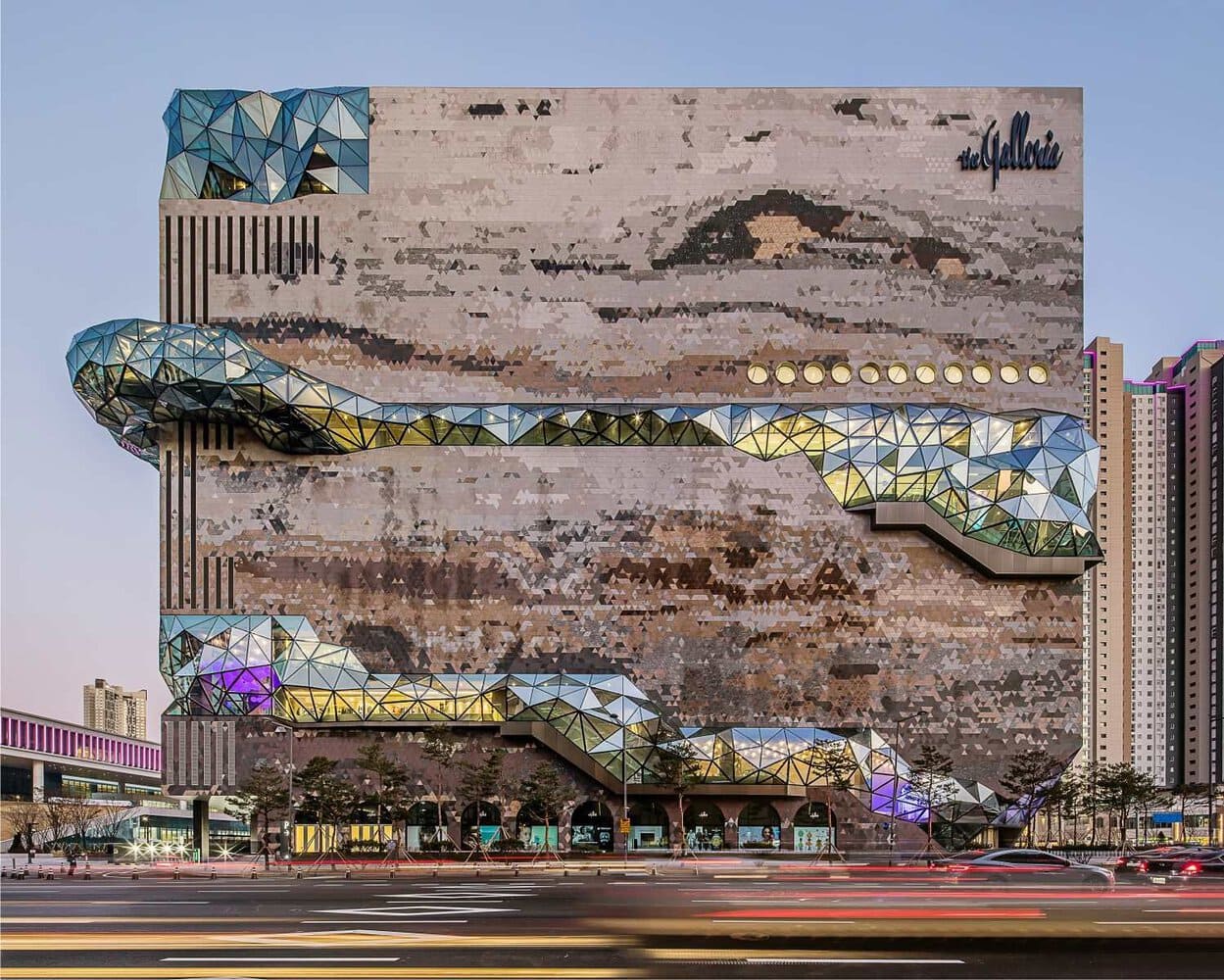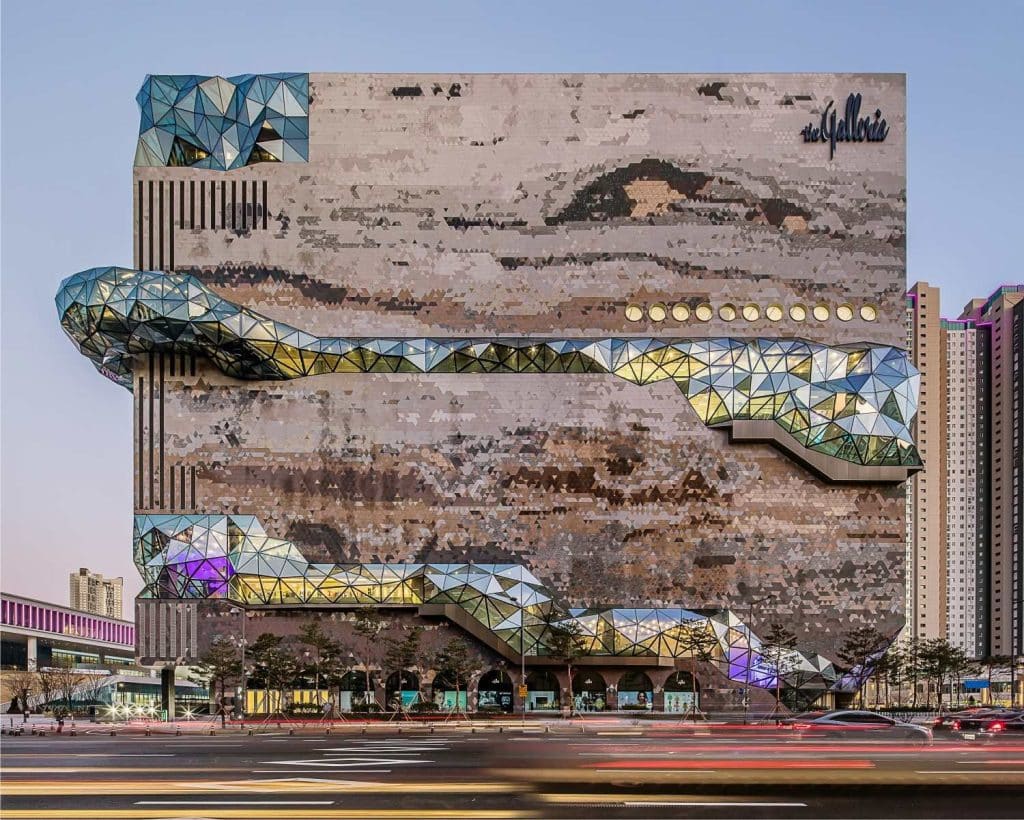 The Galleria by OMA is Korea's first and largest upscale department store franchise founded in the 1970s and has remained at the forefront of the premium retail market in the country since then.
The store in Gwanggyo—a new town just south of Seoul—is the sixth branch of Galleria. Located at the center of this young urban development surrounded by tall residential towers, the Galleria is a visual center of public life in Gwanggyo.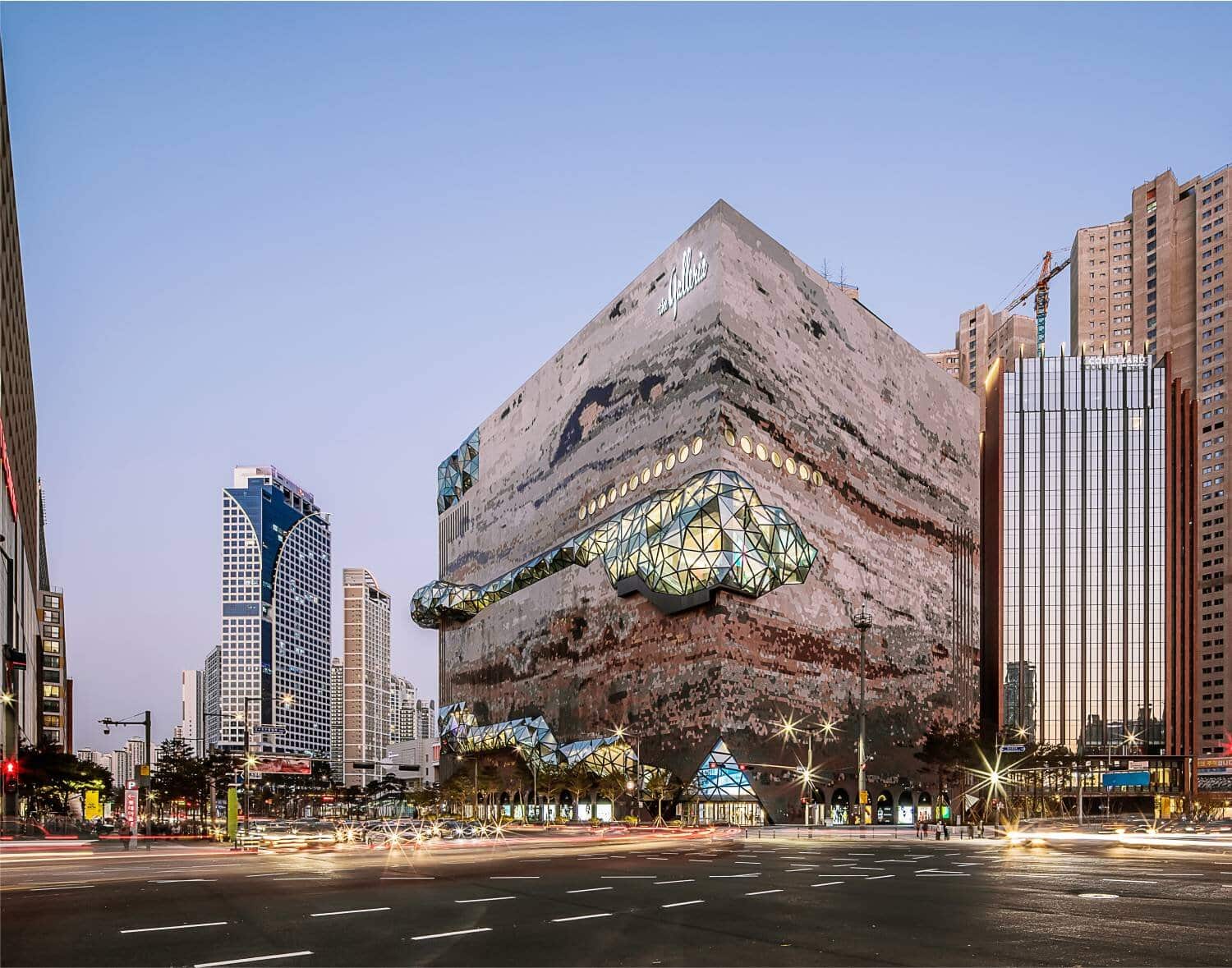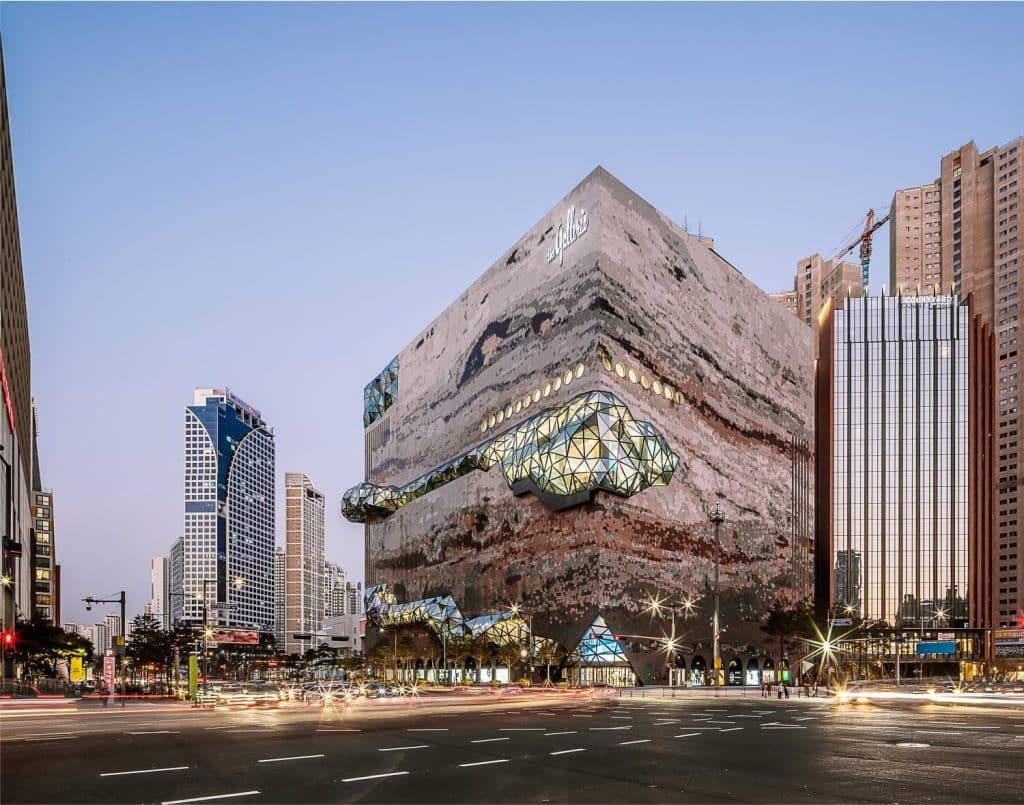 The store is located between the Suwon Gwanggyo Lake Park and ubiquitous buildings in the city: an intersection between nature and the urban environment. The store has a textured mosaic stone façade that evokes nature of the neighboring park. Appearing as a sculpted stone emerging from the ground, the store is a visual anchor in the city. The public route has a multifaceted glass façade that contrasts with the opacity of the stone.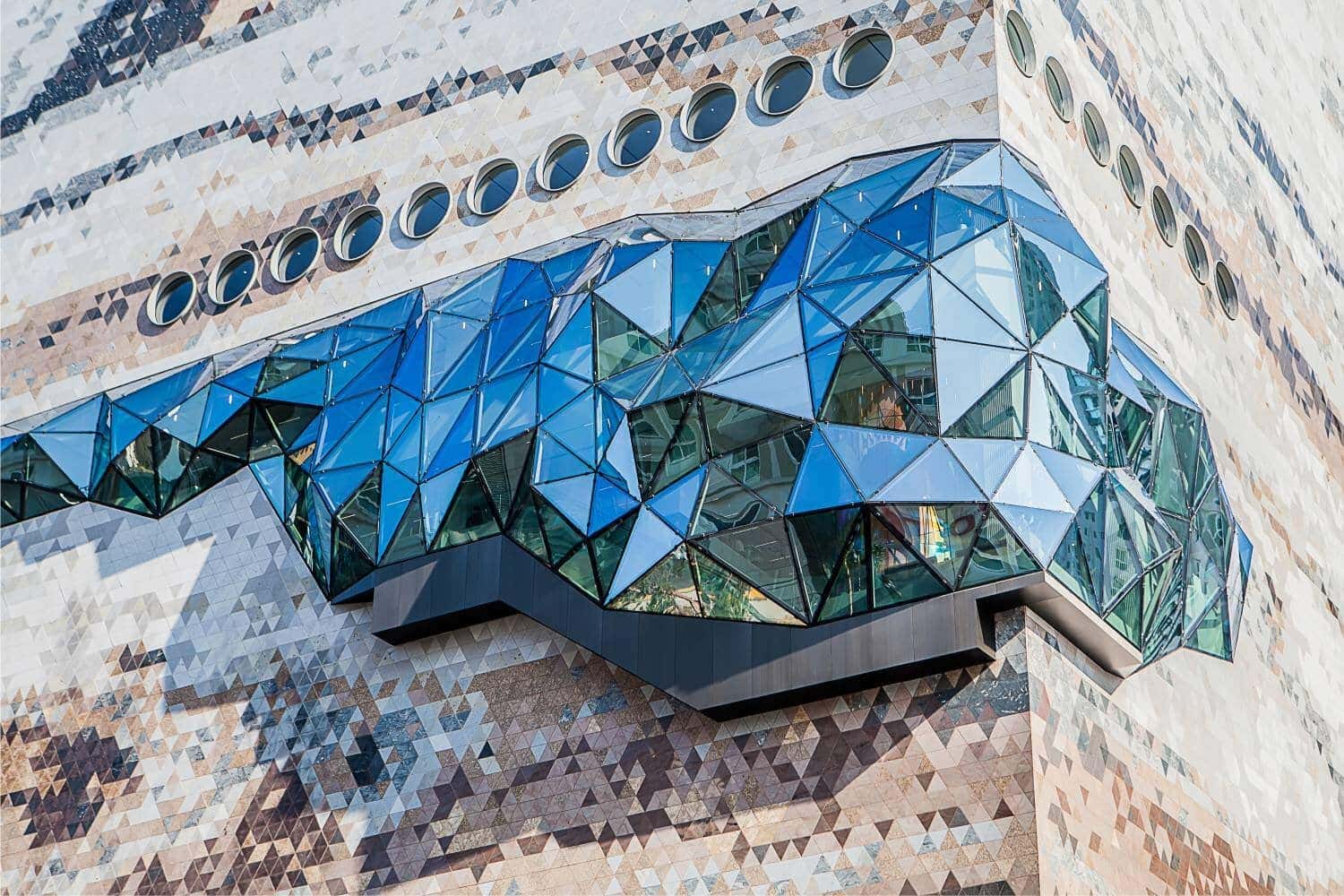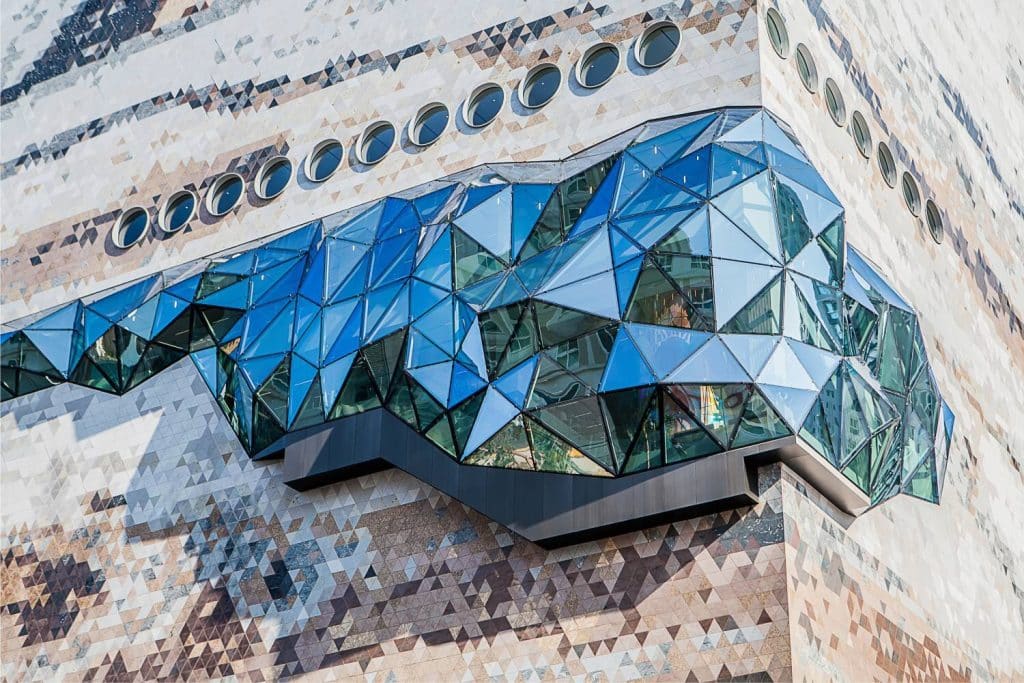 Through the glass, retail and cultural activities inside are revealed to the city's passers-by, while visitors in the interior acquire new vantage points to experience Gwanggyo. Formed with a sequence of cascading terraces, the public loop offers spaces for exhibitions and performances. A place where retail and culture, city and nature collide, Galleria in Gwanggyo offers a getaway from the predictability of shopping.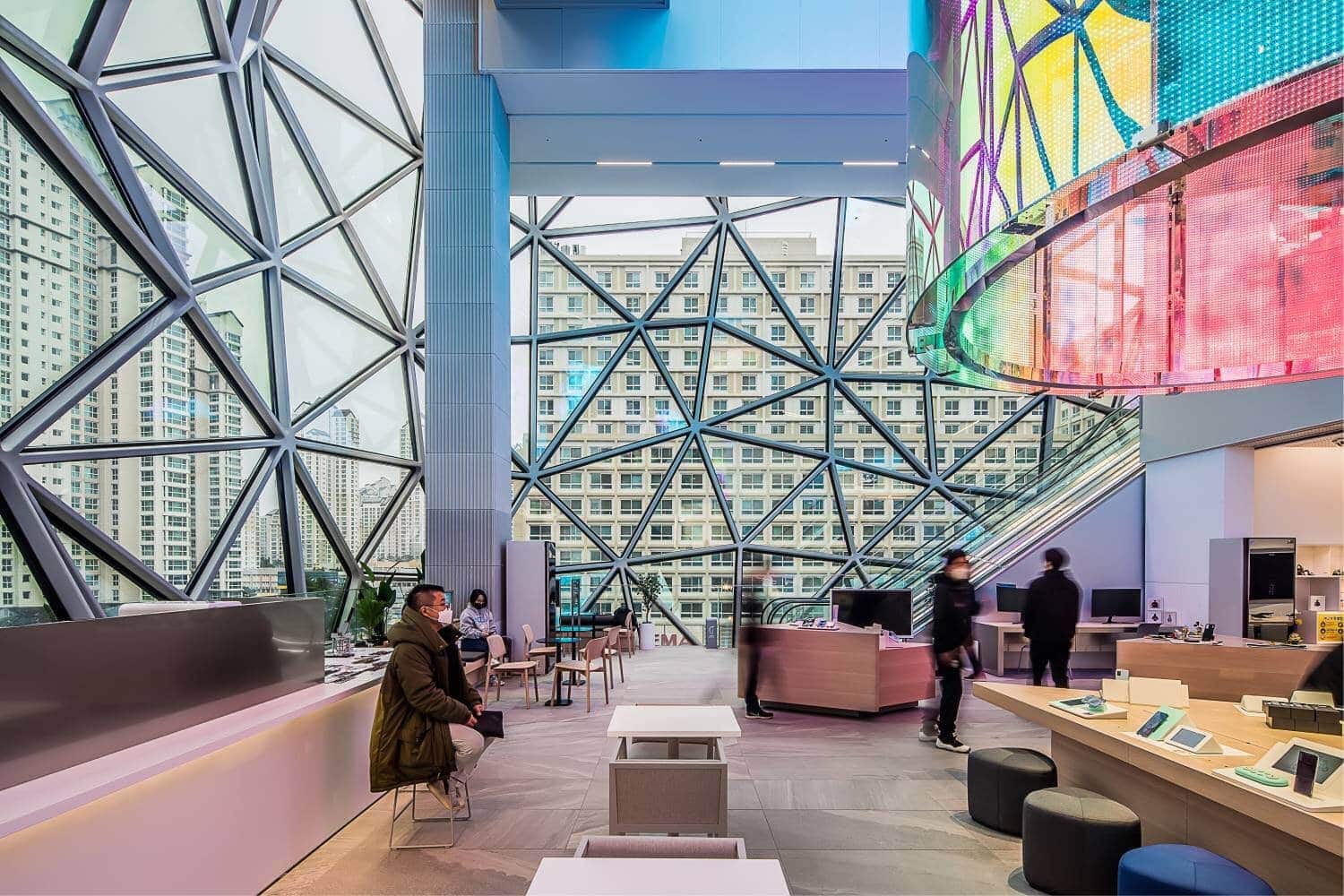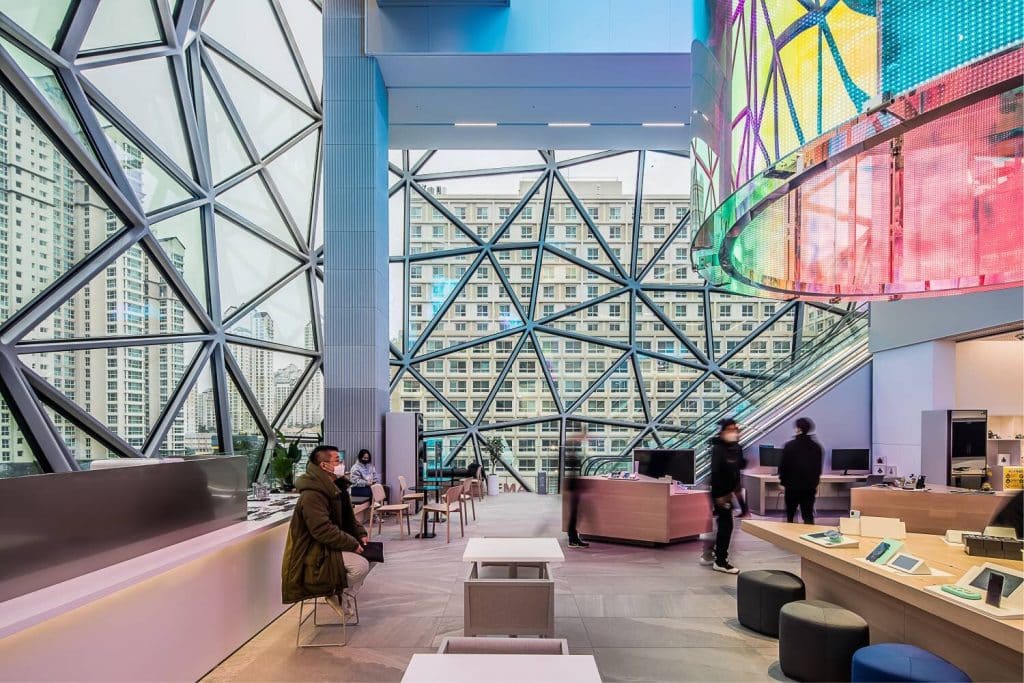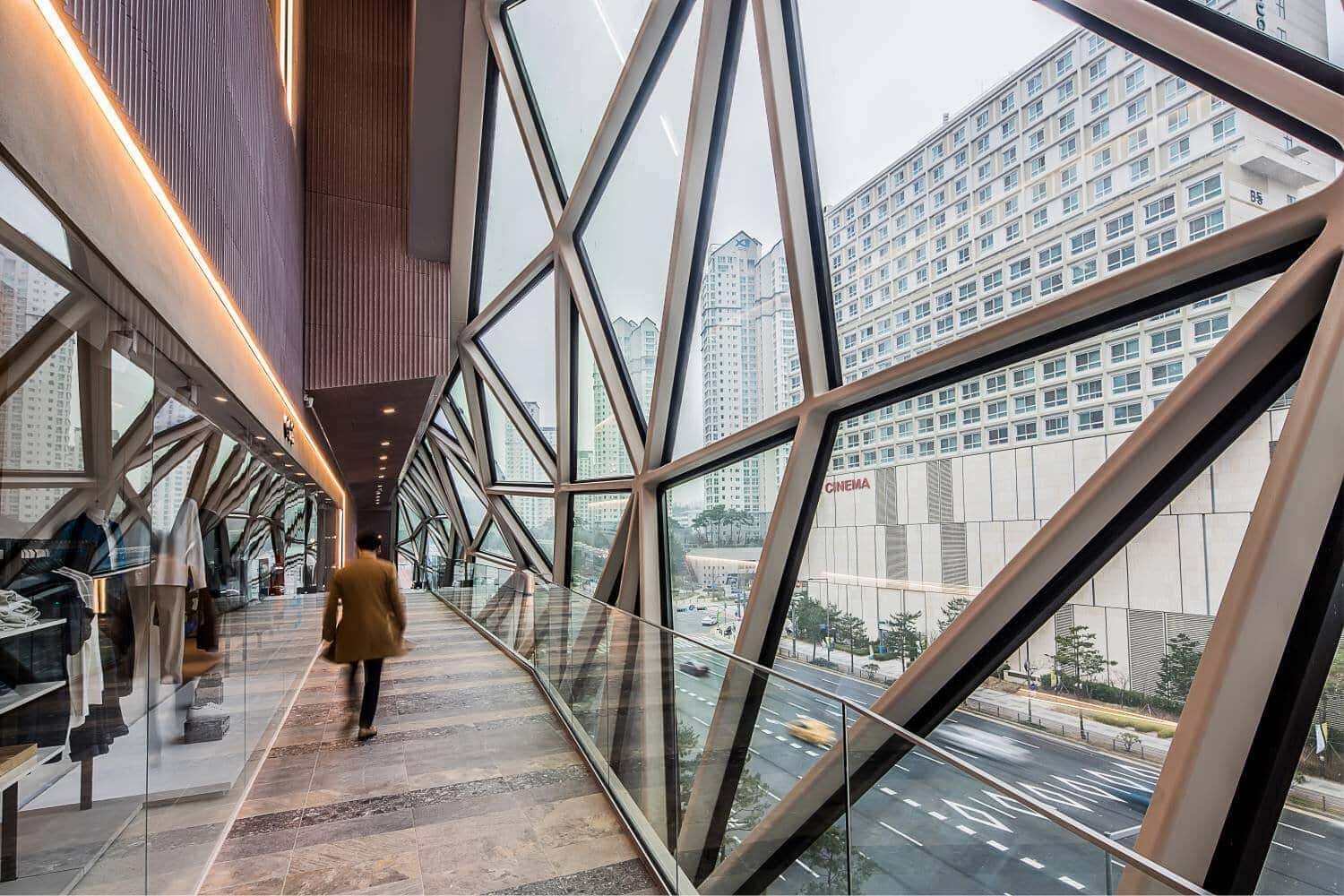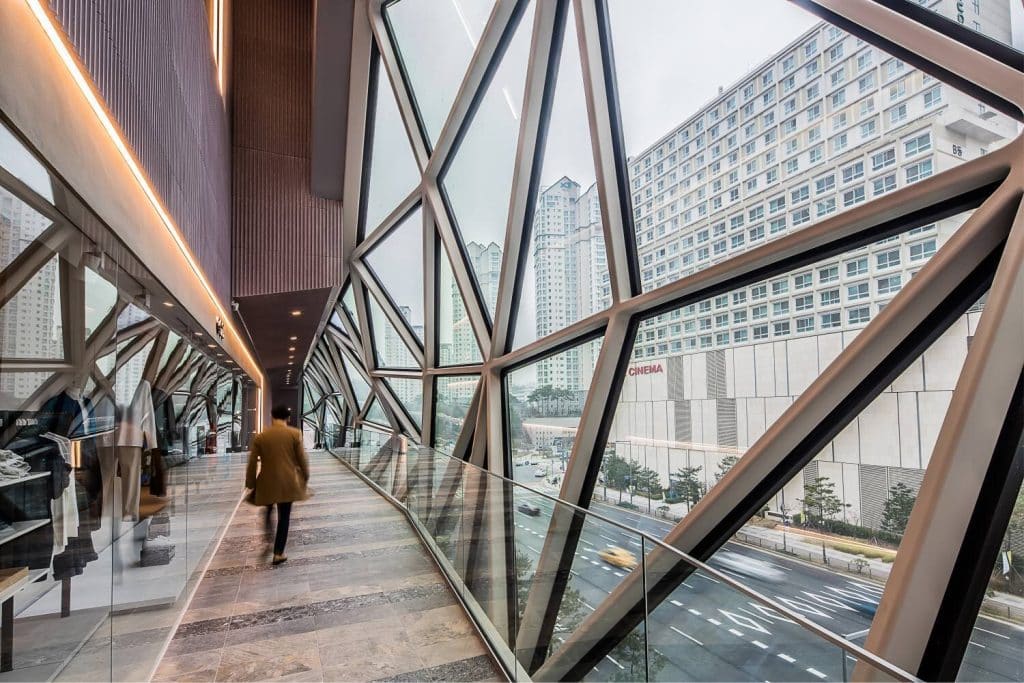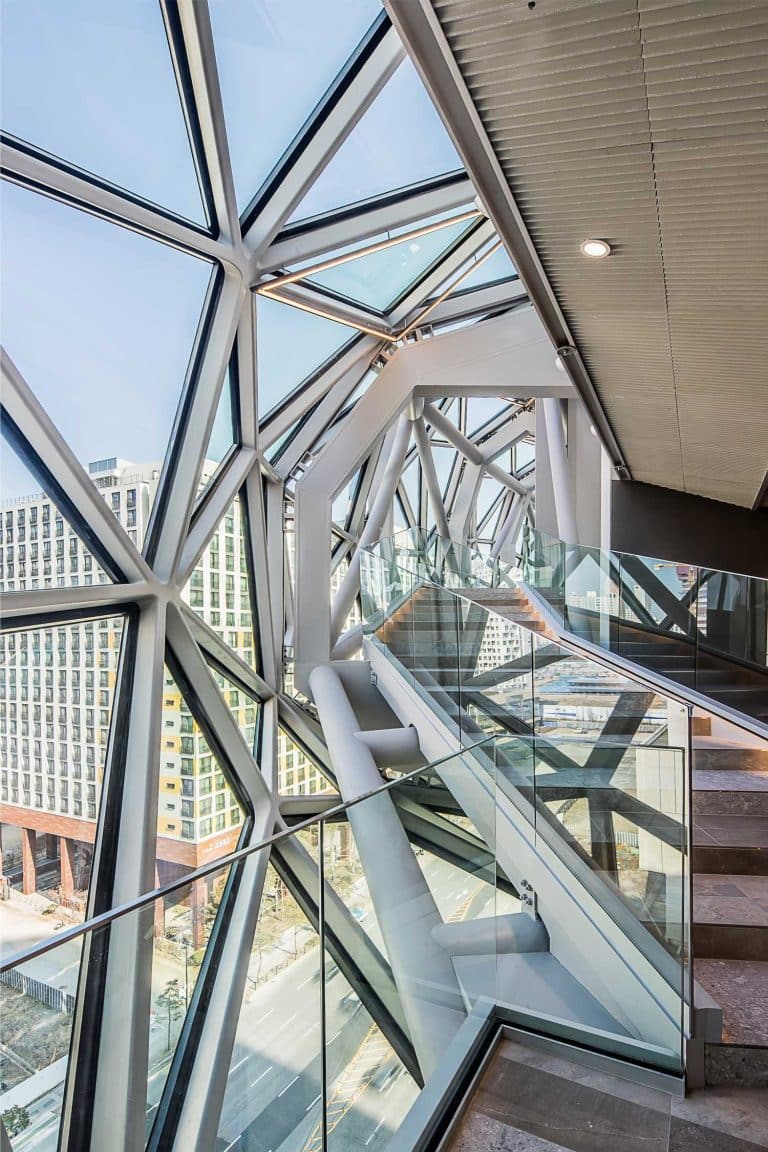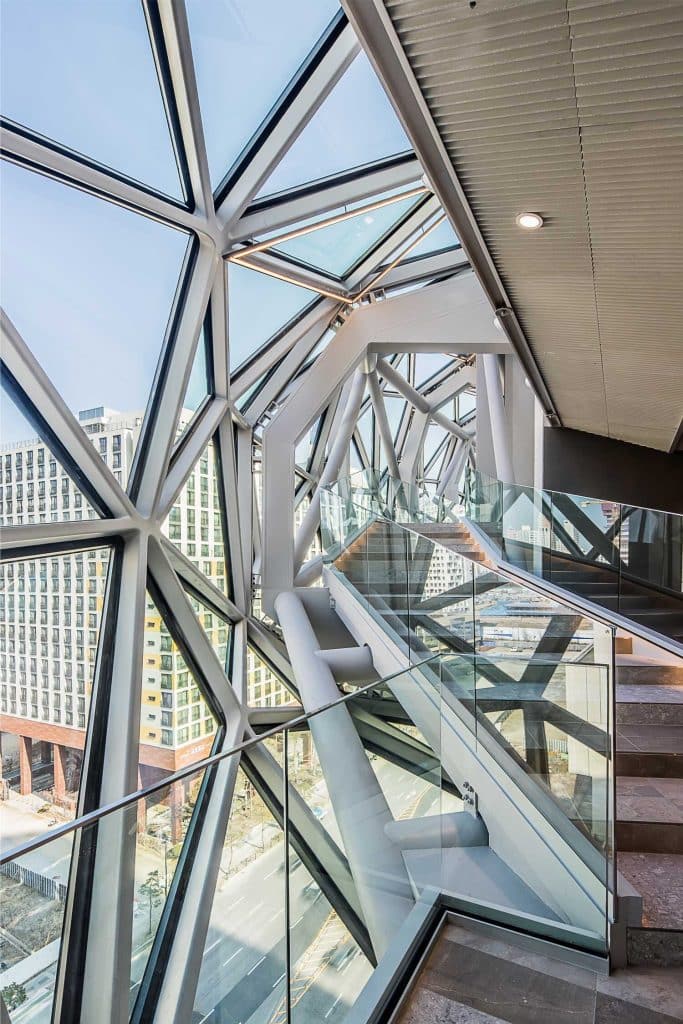 INFORMATION
Photography by Frans Parthesius with courtesy of OMA