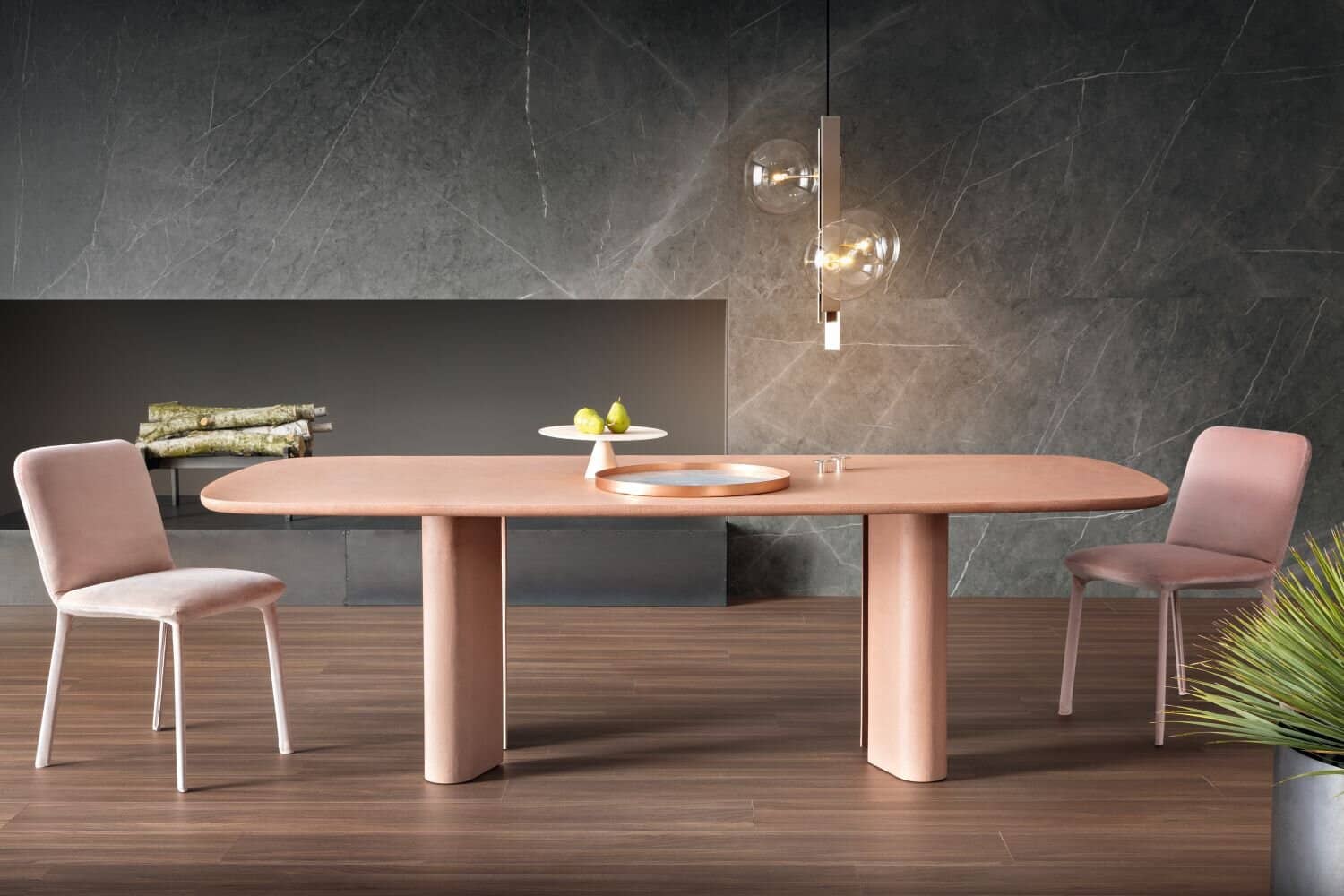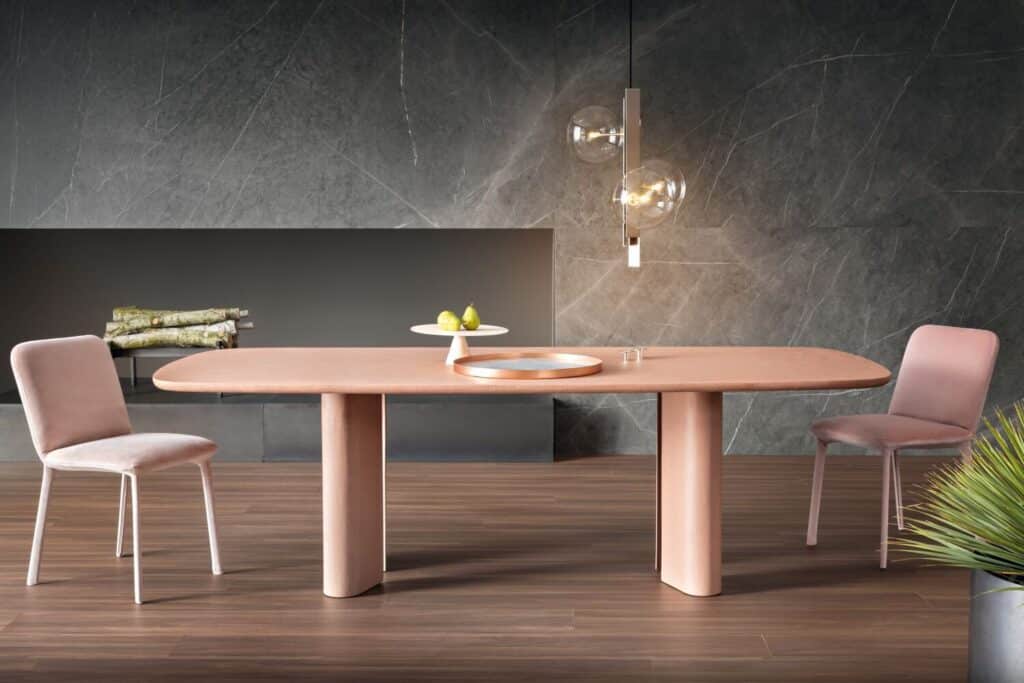 The "Geometric" table is a dining table that plays with a shape-shifting logic.
It is a stylish statement table that plays on the unique geometry of its legs to appear different depending on the perspective and to generate a mesmerizing effect. The table has been designed so that its overall lines will be perceived differently according to the viewing angle. Its four legs appear either fat or slim and sharp, according to the angle from which they are viewed. This generates differing perceptions of the visual weight of its legs, as well as creating a design interplay between them. This perpetual visual transformation makes the table all the more hypnotic!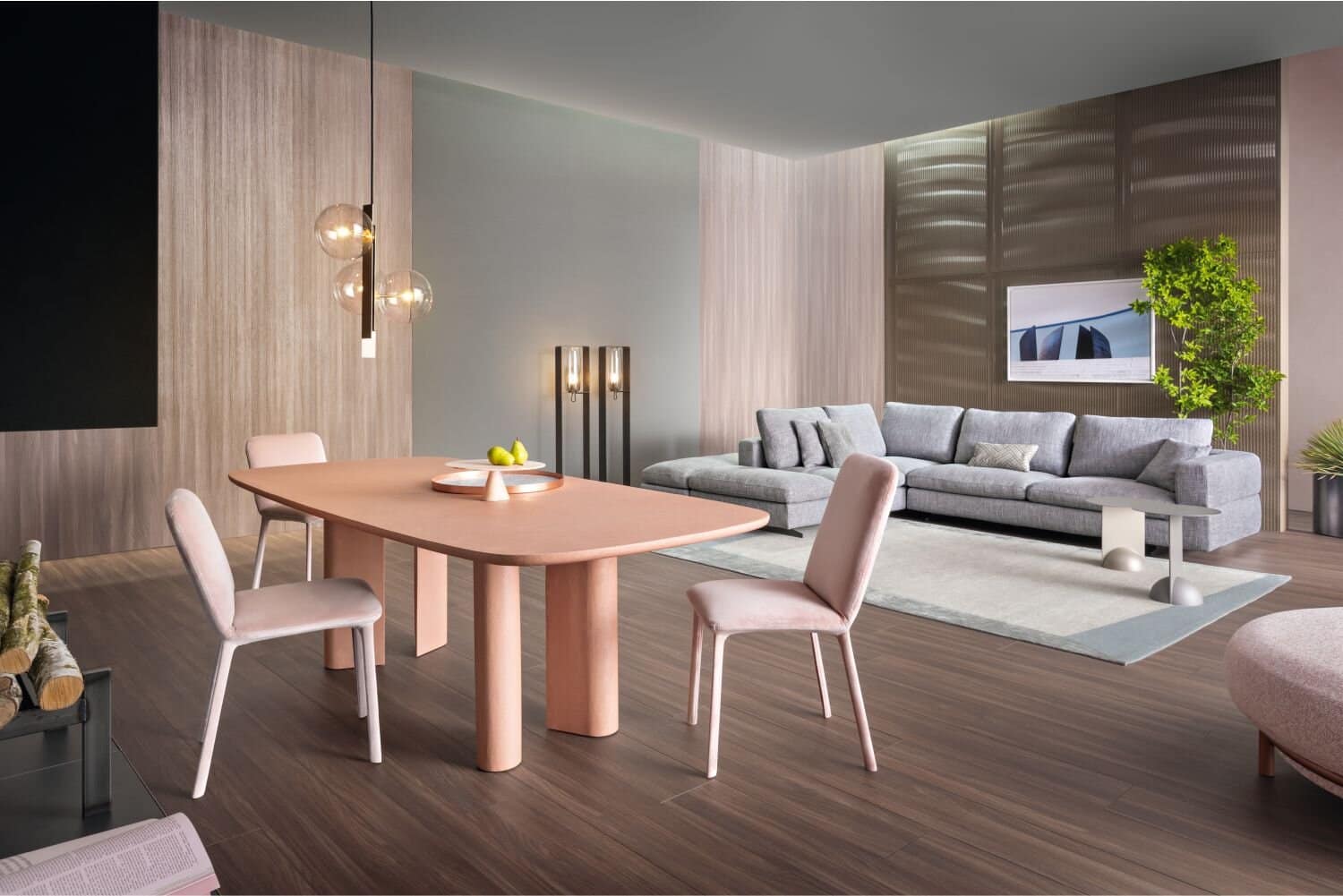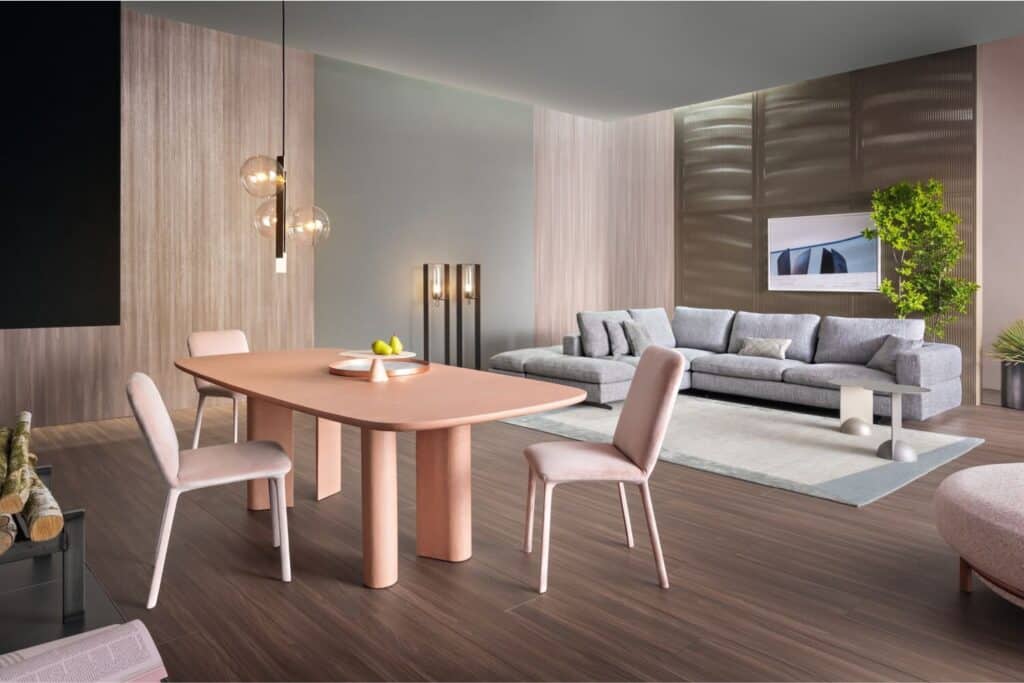 The changing visual weight and personality of this table collection is further enhanced by the fact that it is either available with a very slim ceramic tabletop, which appears almost paper-thin alongside its solid legs, or with a wooden tabletop that has a lot more body but remains subtle thanks to its curved shape and rounded edges. The table is also available in a special clay-like finish that has an earthy look and texture, lending the piece a very sculptural and brutalist feel. This finish is composed of clay and particles of stone (quartz). In this version, the table feels even more solid, as if carved out of a block of sandstone!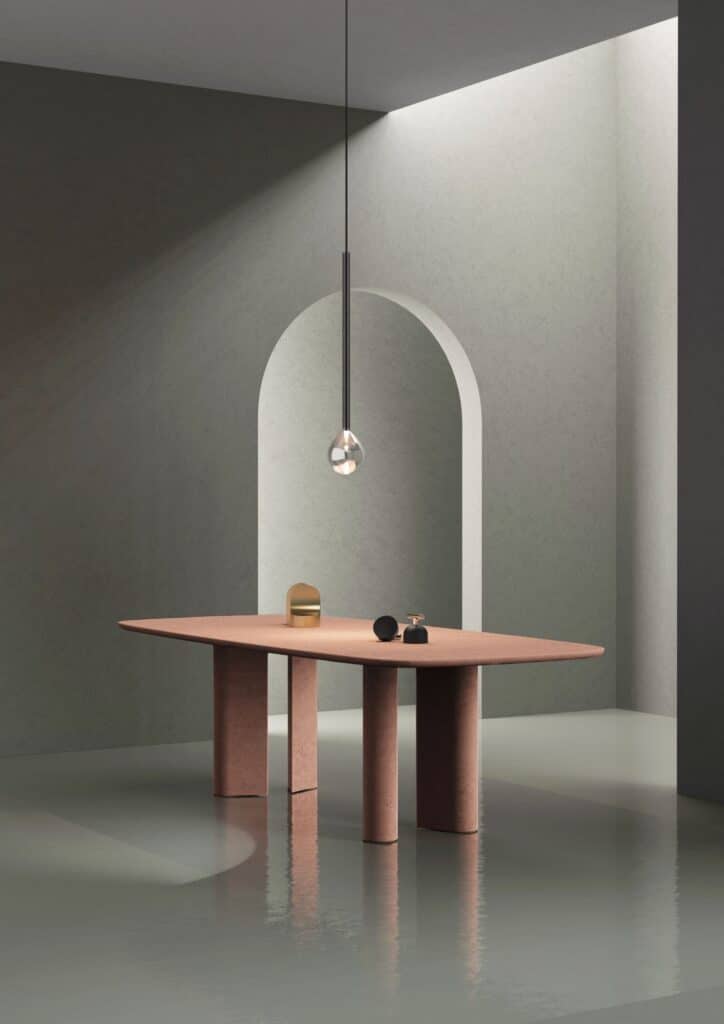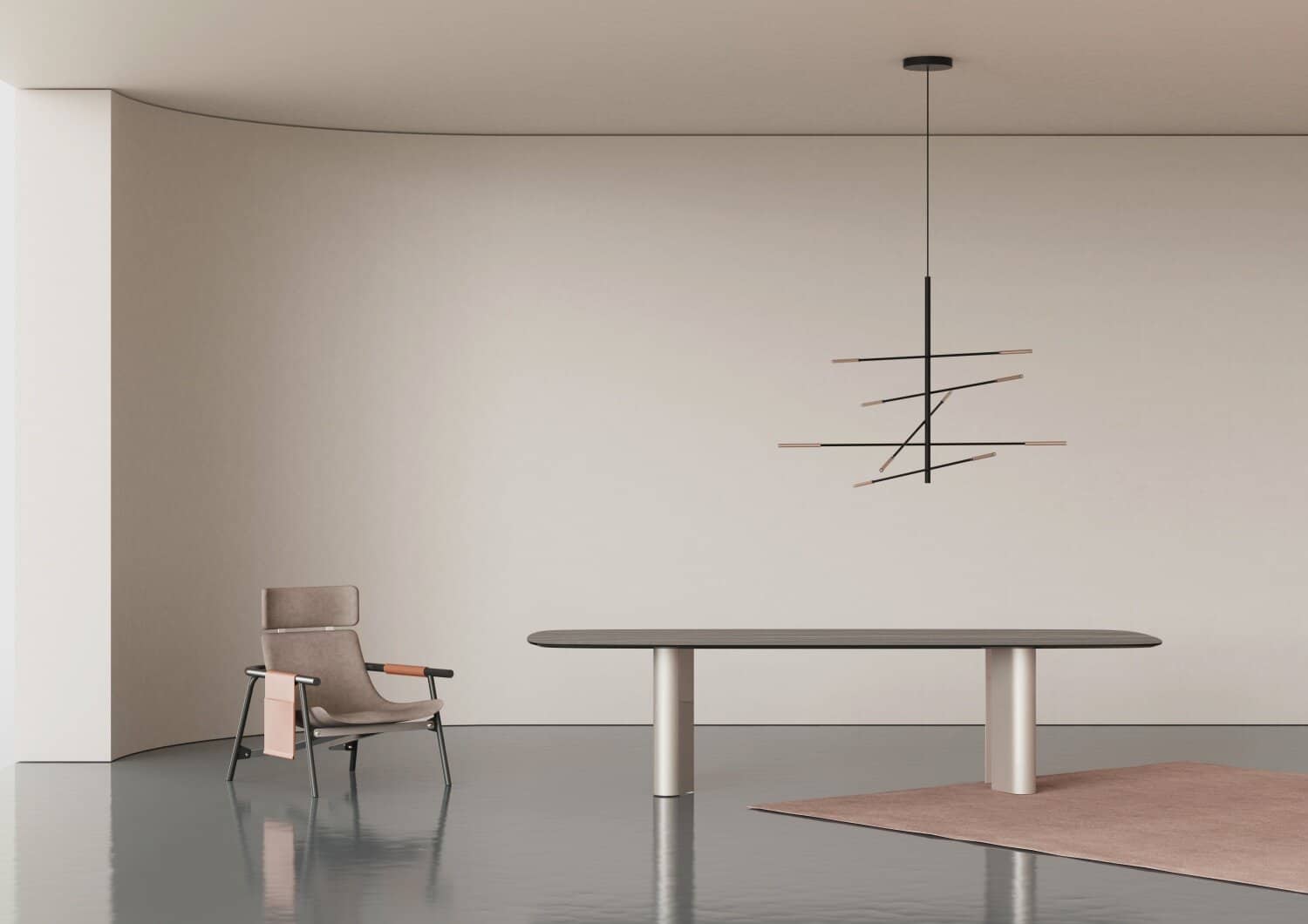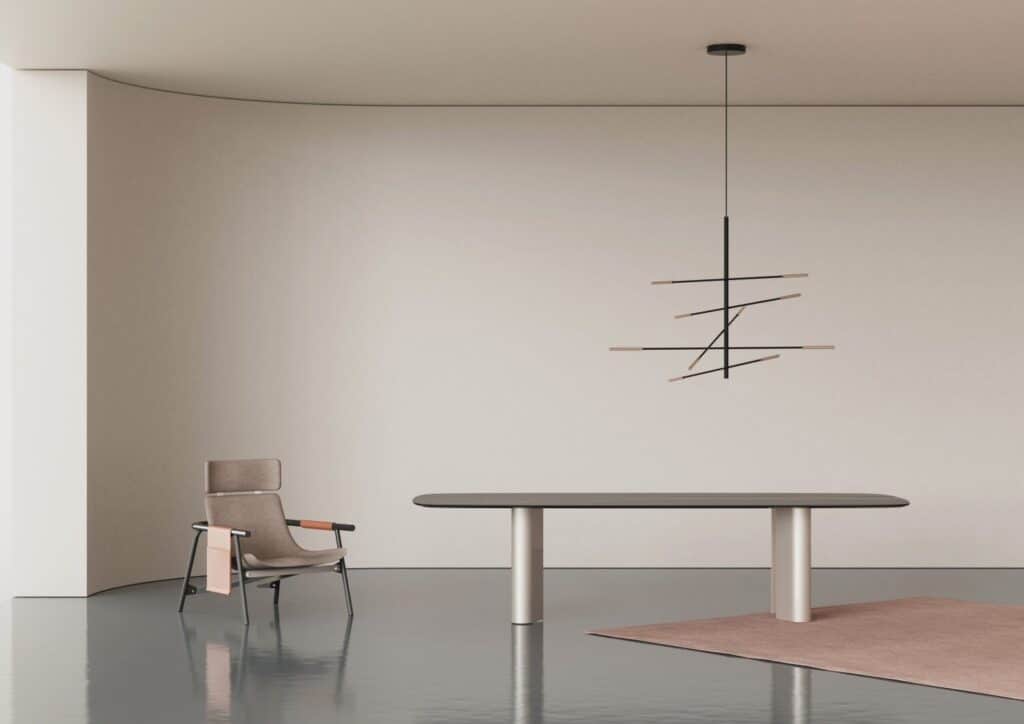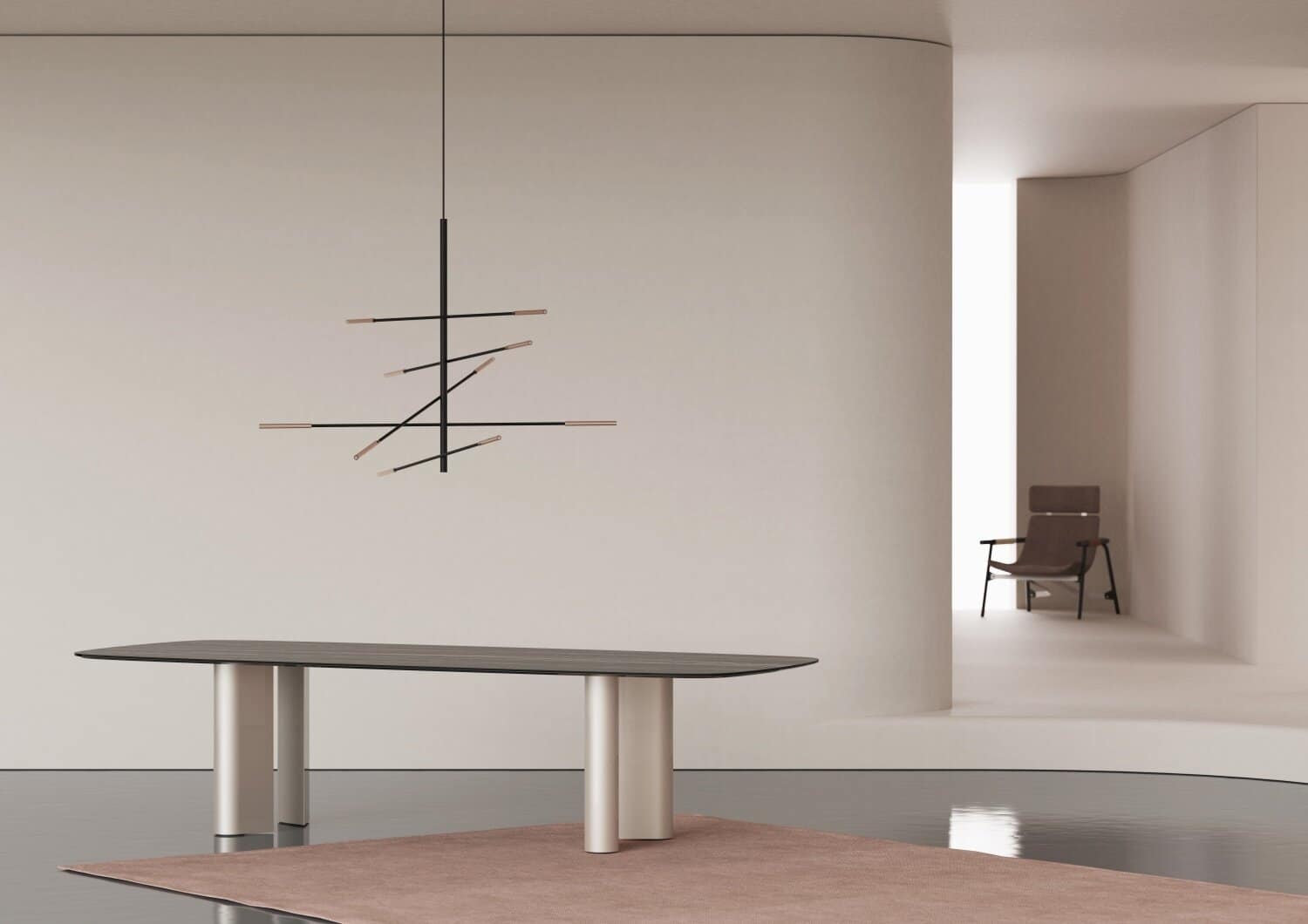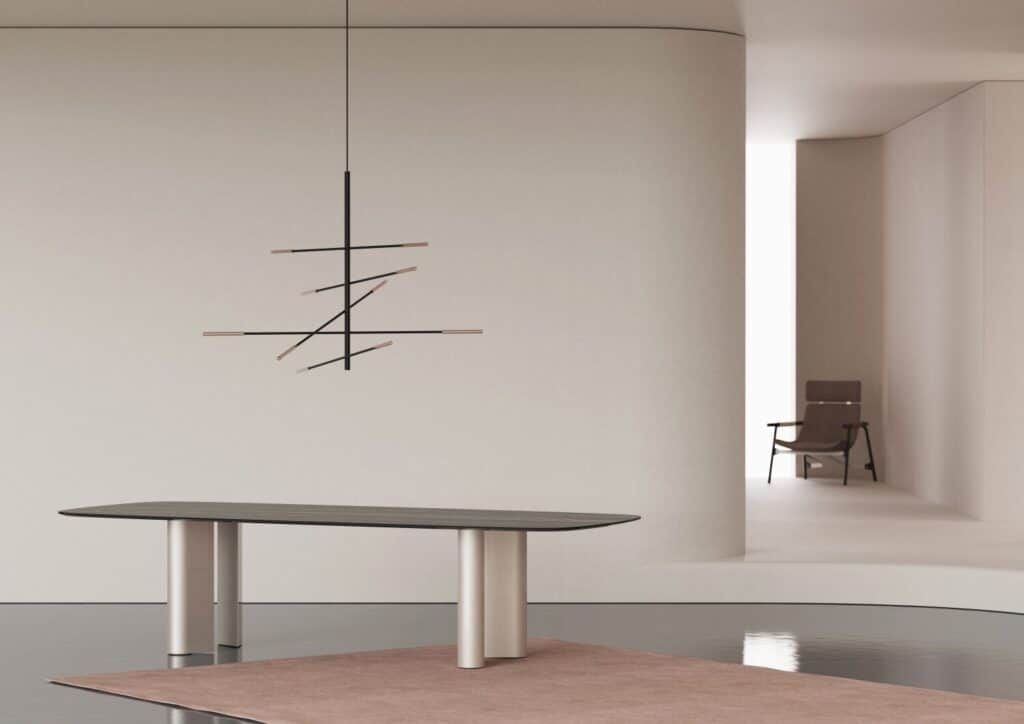 INFORMATION
Tabletop: Wood, Ceramic, or Mdf with a clay-like finish
Legs:  metal powder-coated or treated with a clay-like finish
Photography with courtesy of Alain Gilles