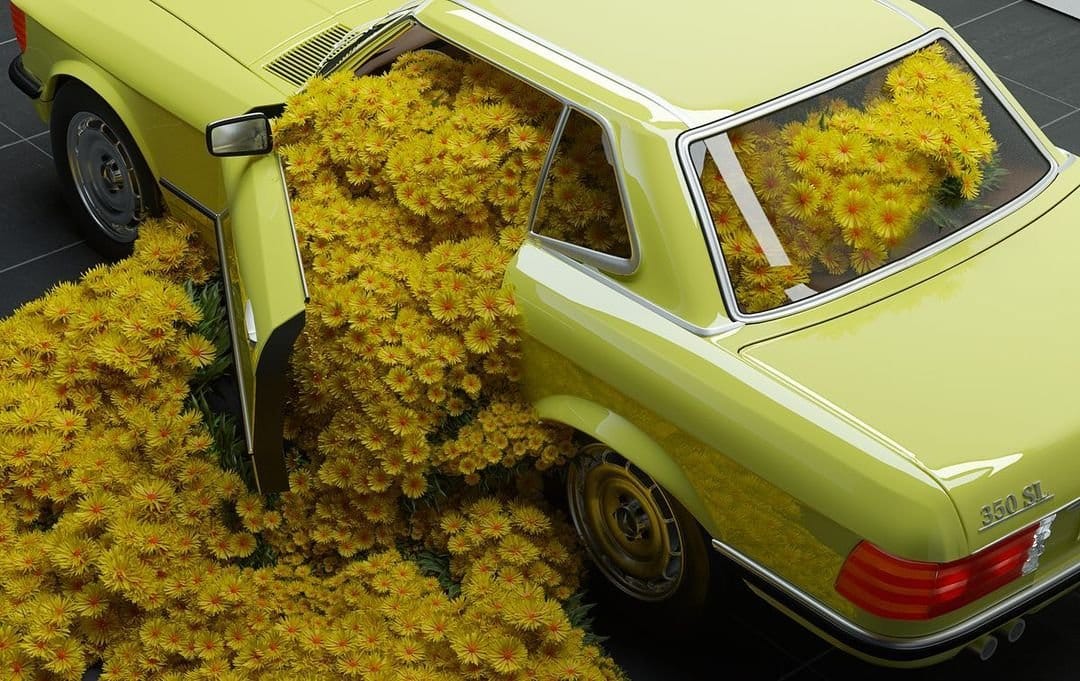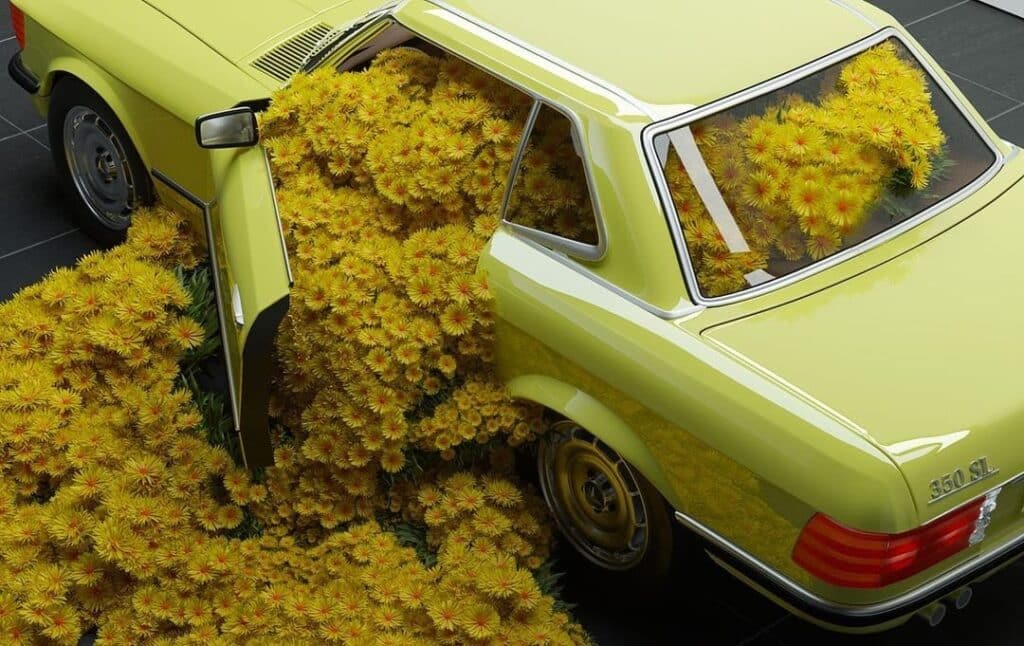 PLEASE INTRODUCE YOURSELF
I'm a digital artist based in Tbilisi, Georgia. A background in cinematography has fueled my theatrical vision and the compositions I create have a lux, tactile quality. I've been working as an art-director in cinematography for 6 years.
HOW WOULD YOU BEST DESCRIBE YOUR STYLE?
Also being a cinematographers helped my imagination to develop in different directions in what I called my aesthetic vision. In my digital artworks I mixe surrealism with physical, material world. In some artworks I do indeed choose cars as the objects of my design. For me they represent the history of a certain period. In that sense they are also different from my other visualisations.
HOW DID YOU GET INTO ART?
From Cinematography with my friend (konji) we start looking for new experiments and we try to mix 3d graphics in our videos and other works.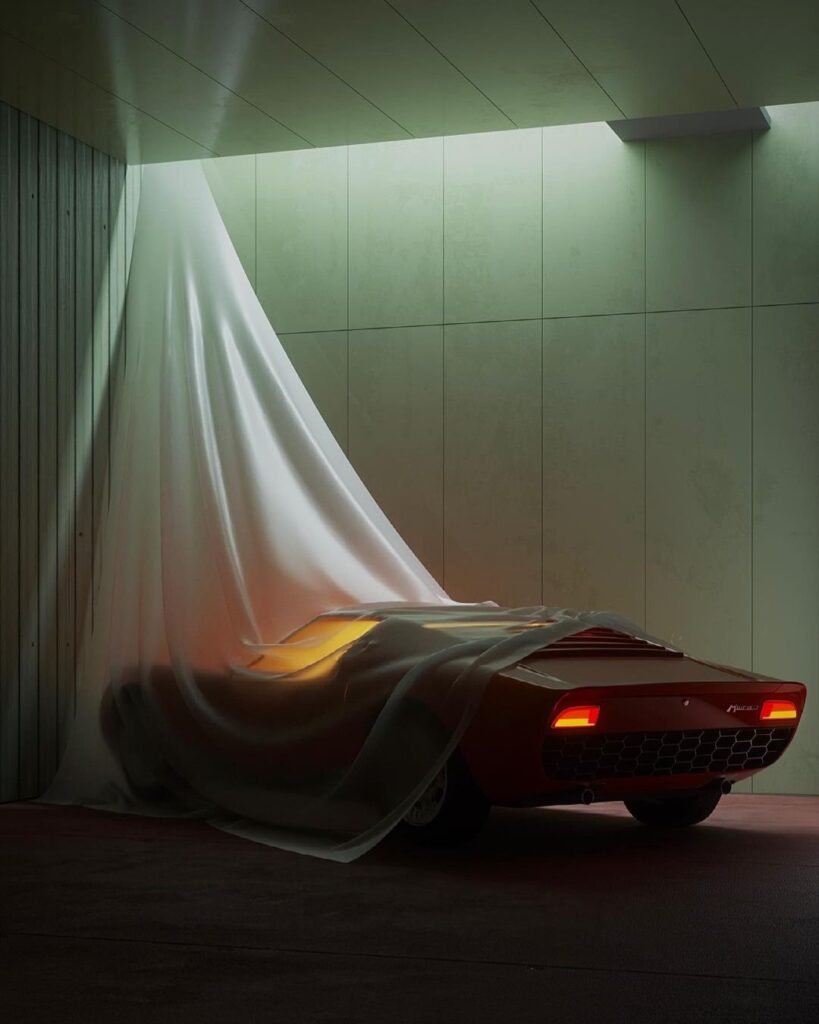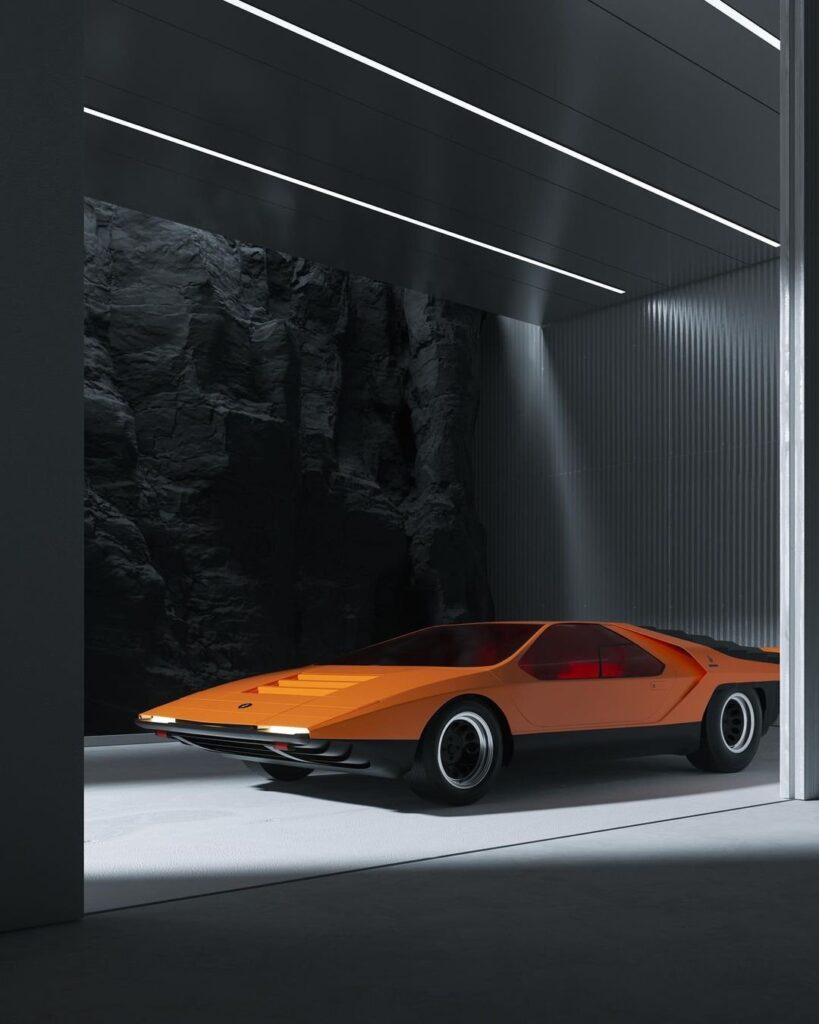 WHO OR WHAT ARE SOME OF YOUR MAJOR INFLUENCES?
I got inspired from a lot of things like other artists, designers, architects, painters or even watching movies or animes (Ricardo Bofill, Xavier Corbero, Salvador Dali, George de Chirico, Olafur Eliasson some famous chefs …. ). I will say I'm inspiring more from the people how they are creating and love what they are doing. So the biggest motivation for me is to create as I see things that surround me. My works always communicate my own ideas and vision. Sometimes I can be inspired by an imaginary character from anime even if he doesn't exist in real life.
CAN YOU TELL US ABOUT YOUR WORKING PROCESS?
My working process comes first from ideas and my last expression of feelings I have. It's always such a pleasure to open the program where I create my art, seeing the empty horizon ahead, ripe to fill with anything that takes my interest at this moment. And of course I'm listening the music while working. Music is helping me to create the mood. Creating my artwork "Spring Delivery" (r107) I was listening to Laura Branigan – Gloria, this song was my mood of the day. : )))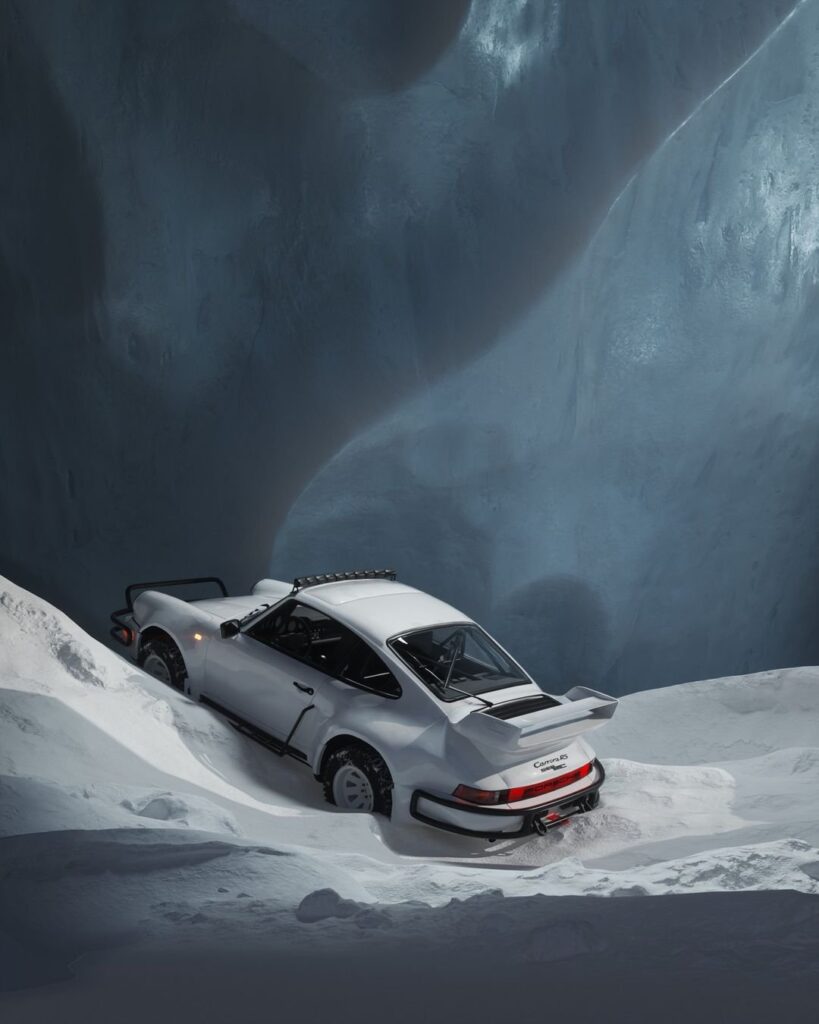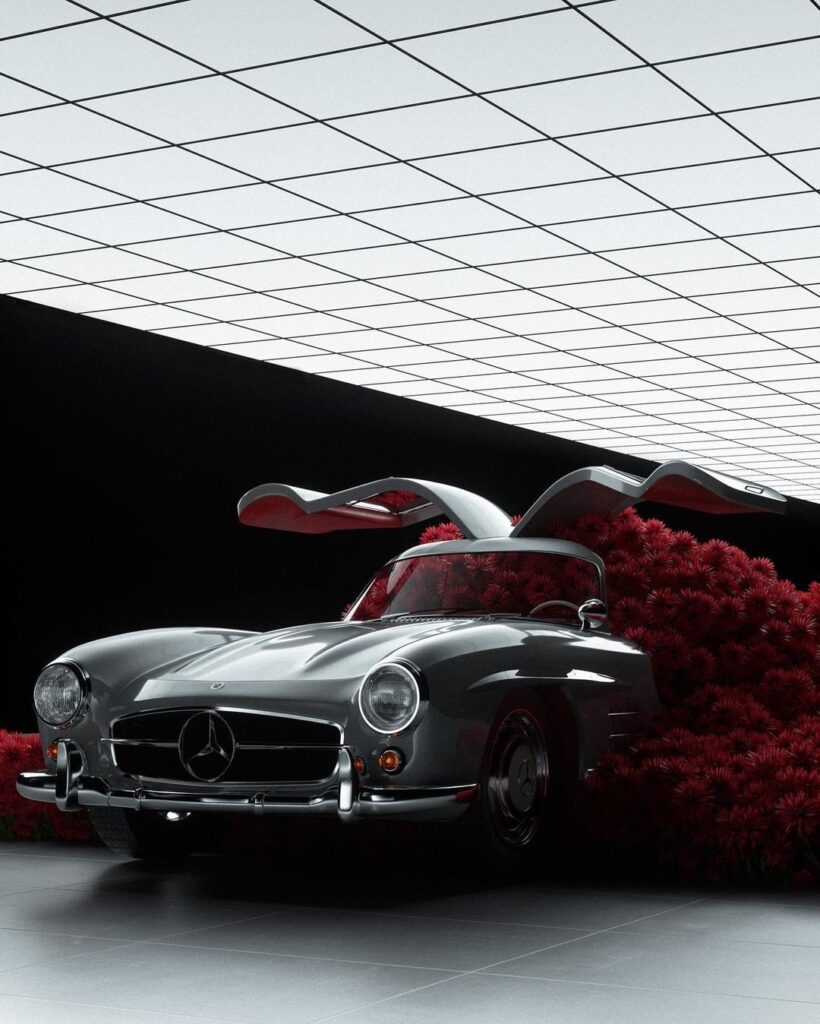 SEND A MESSAGE T YOUR FUTURE SELF
What you are looking for is already near, just keep going still. Because I'm always looking for something new.
WHAT ARE YOU CURRENTLY WORKING ON?
At this moment me and my friends, we have a studio wearecollaba have a lot of projects coming commercials, some personal projects.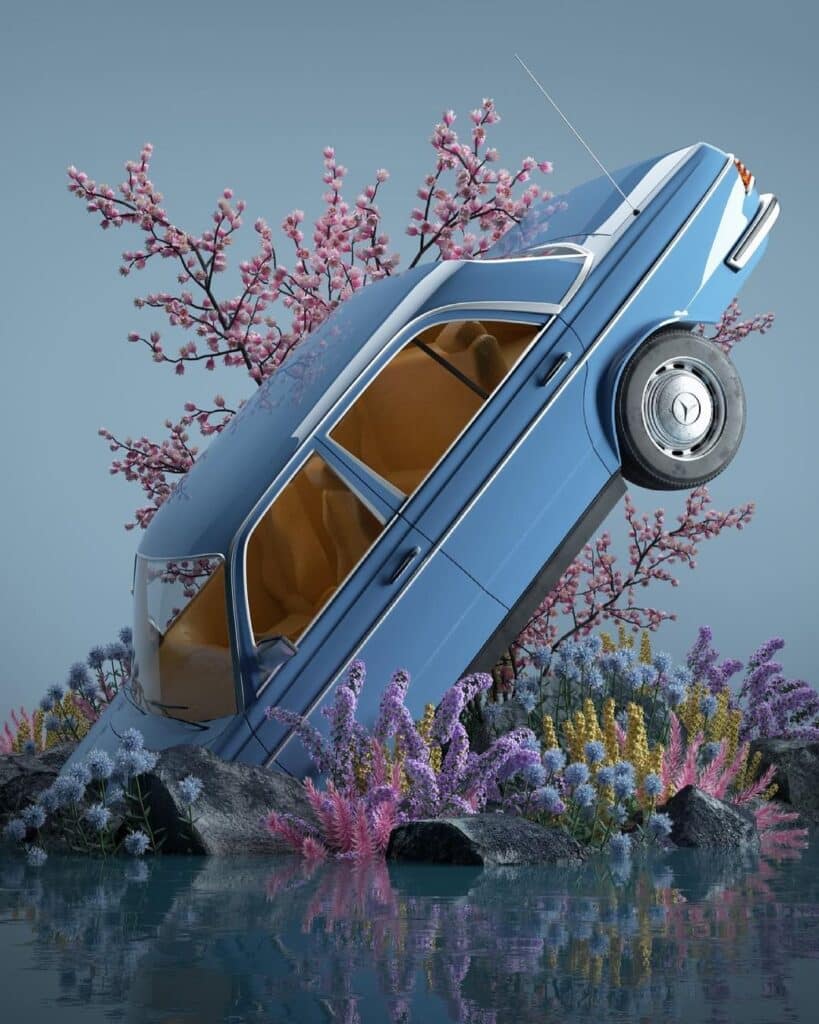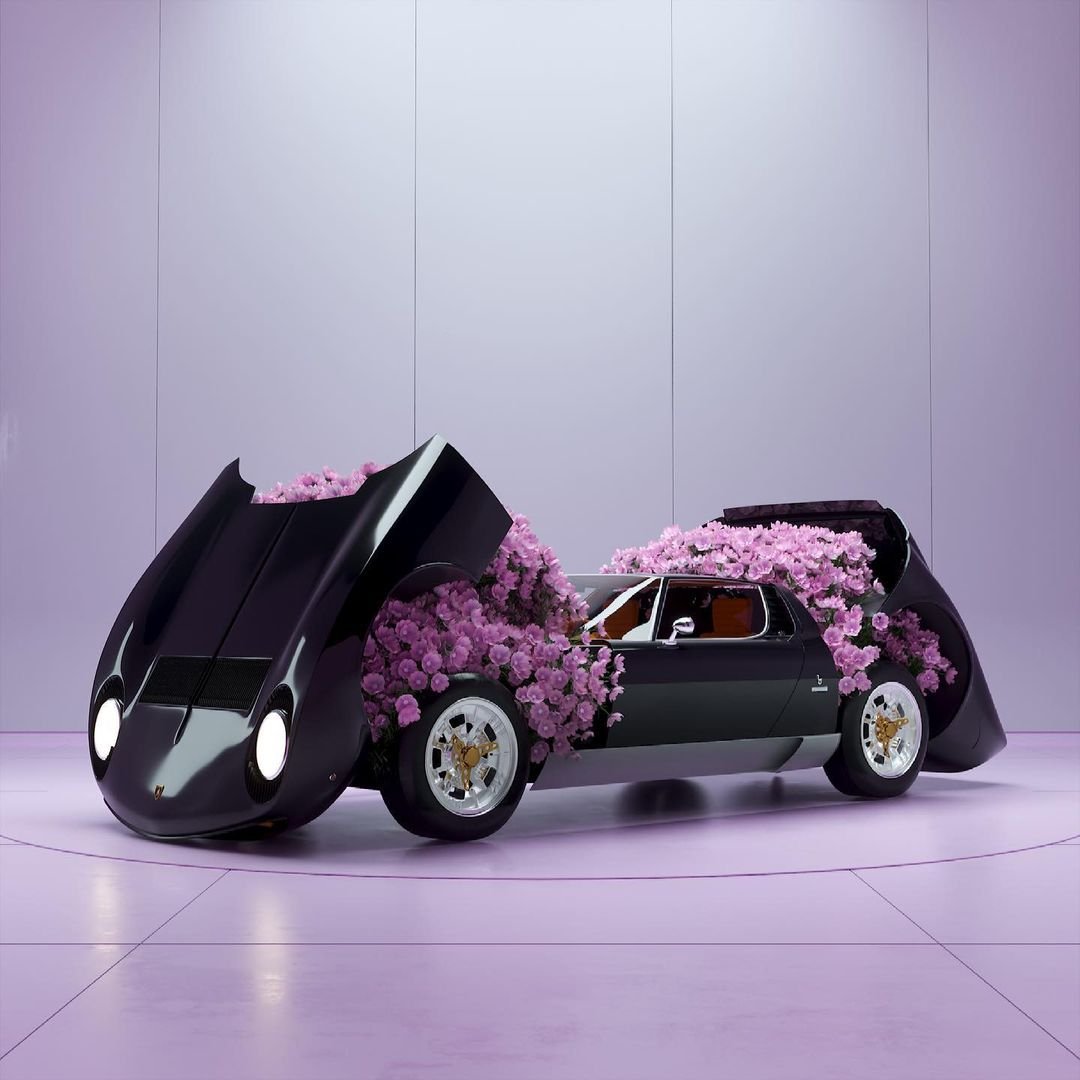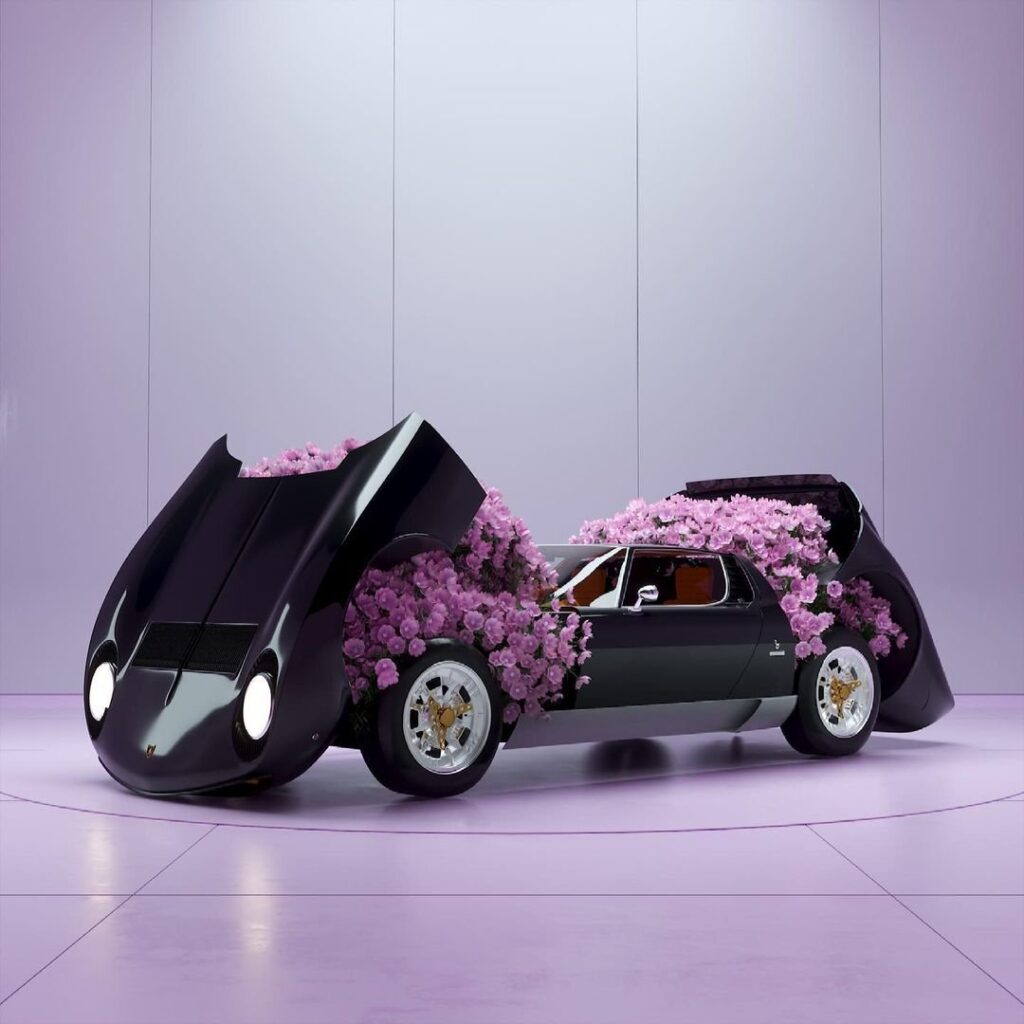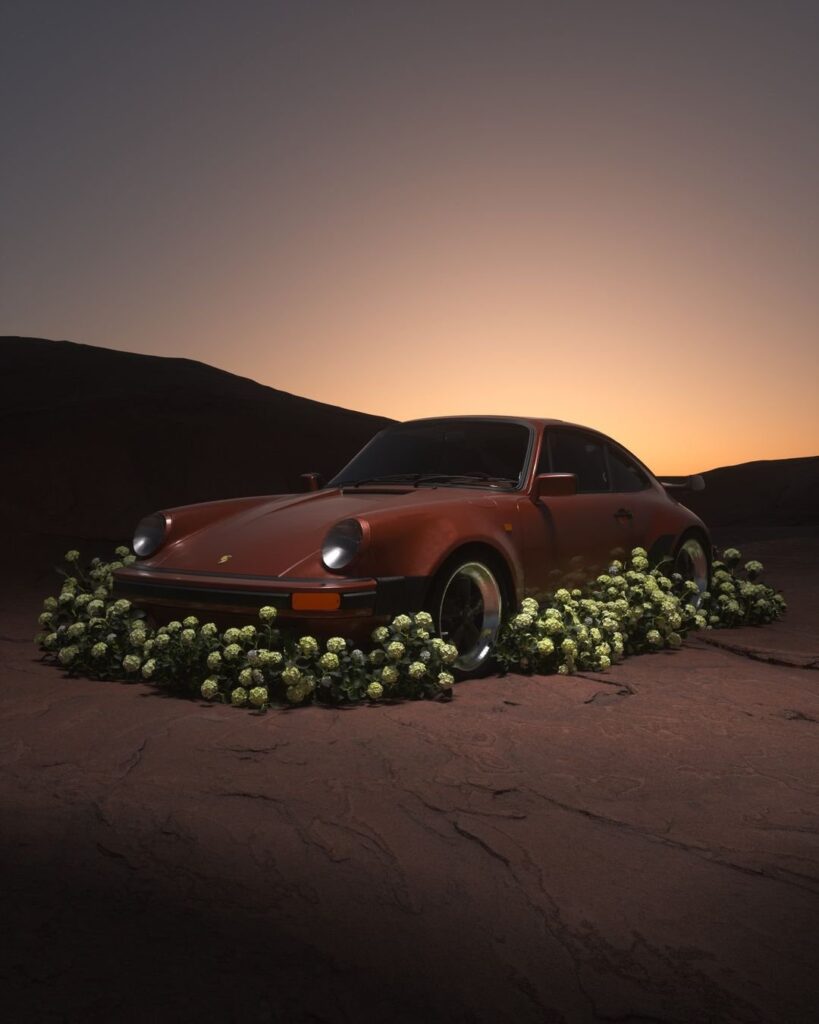 INFORMATION
With courtesy of George Tyebcho