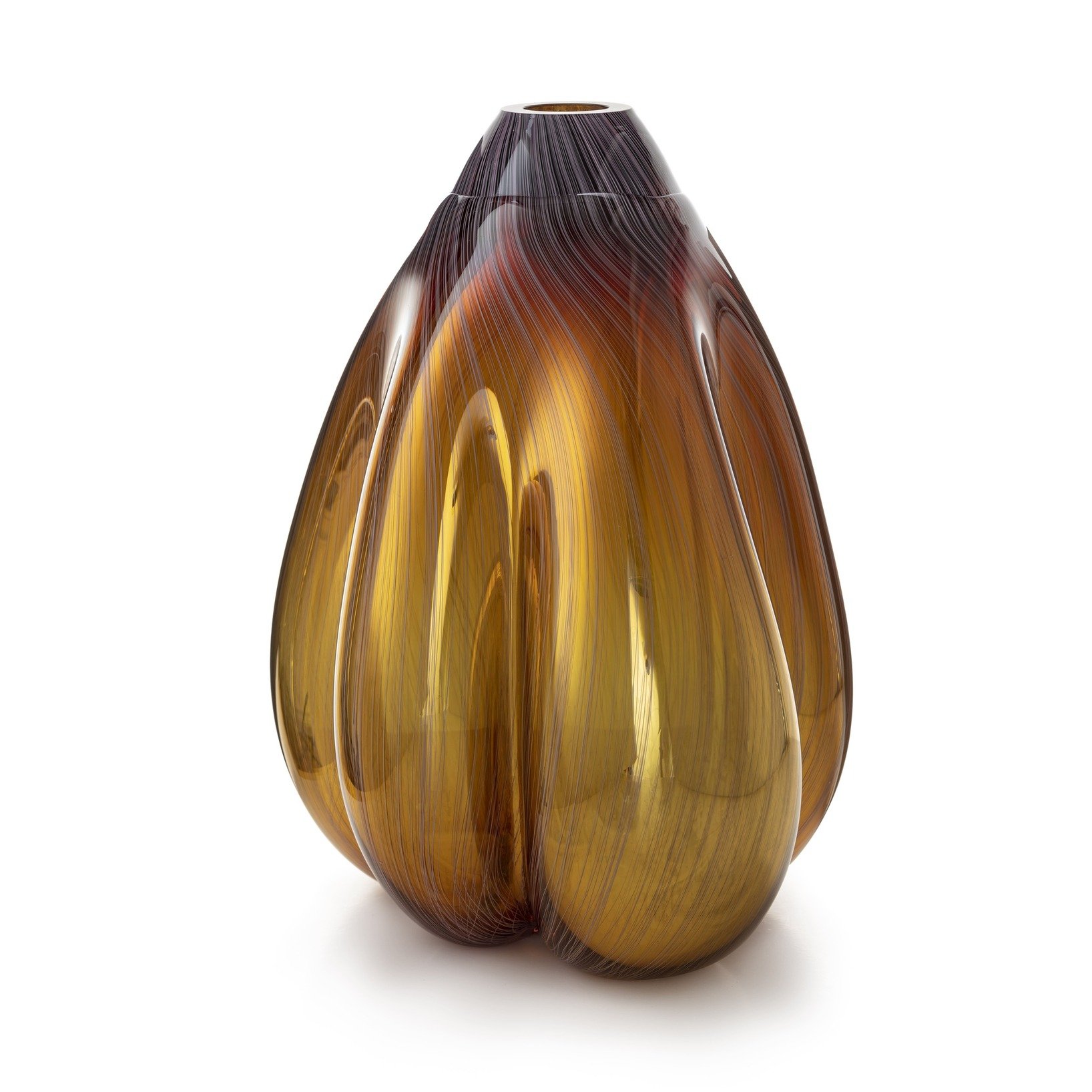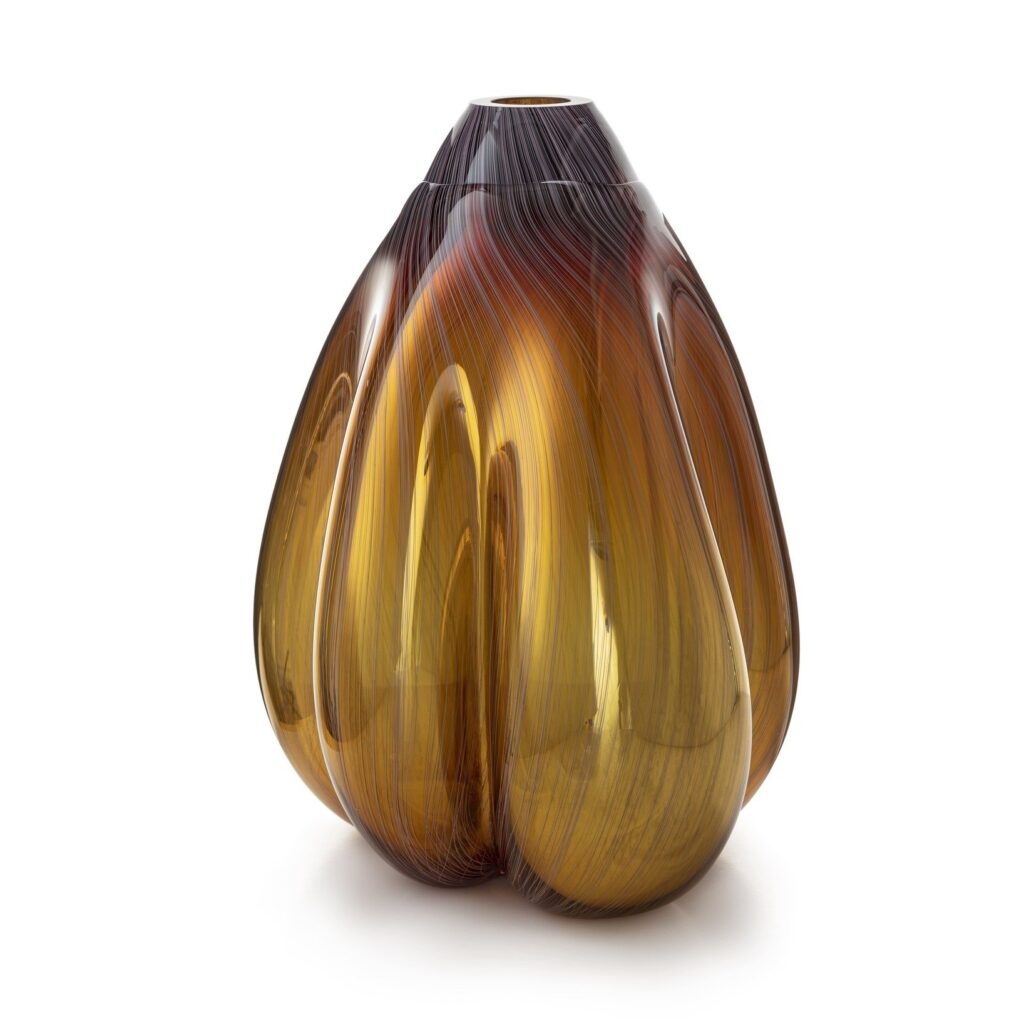 PLEASE INTRODUCE YOURSELF.
My name is George William Bell; a designer and maker working with glass as my primary medium. Originally from the United States I have spent long periods of time in Europe, (Denmark and the United Kingdom) both studying and practicing design. In recent years my creative focus has been on producing objects which blur the lines between art, craft and design. My practice is centered around material investigation and design innovation, exploring the paradoxical paradigm where craftsmanship and artistic intent develop in collaboration with the possibilities inherent in self-governing form. The goal of my artistic practice is to explore and innovate towards the future of the handmade design object, where long held belief systems are challenged, and the traditional categories associated with creative disciplines no longer hold their power to control, and in some cases limit, the creative process.
HOW DID YOU DECIDE TO BECOME A PROFESSIONAL CREATIVE?
I have always been surrounded by creativity. From a very young age I remember watching my parents design and create ceramics for their pottery business. Coming from a craft family I also had unlimited access to creative materials, and was able to experiment and develop my own ideas freely. Ironically, it took me quite a long time to realize how important creativity was to me, as I had always taken it somewhat for granted. Discovering glass as my medium of choice was a turning point in the development of my creative practice. I was immediately fascinated by its movement, transparency and fragility. After studying design at the Royal Danish Academy I was then able to see my design practice within a broader historical context, framing it within the field of transformative material experimentation, innovation and sustainability.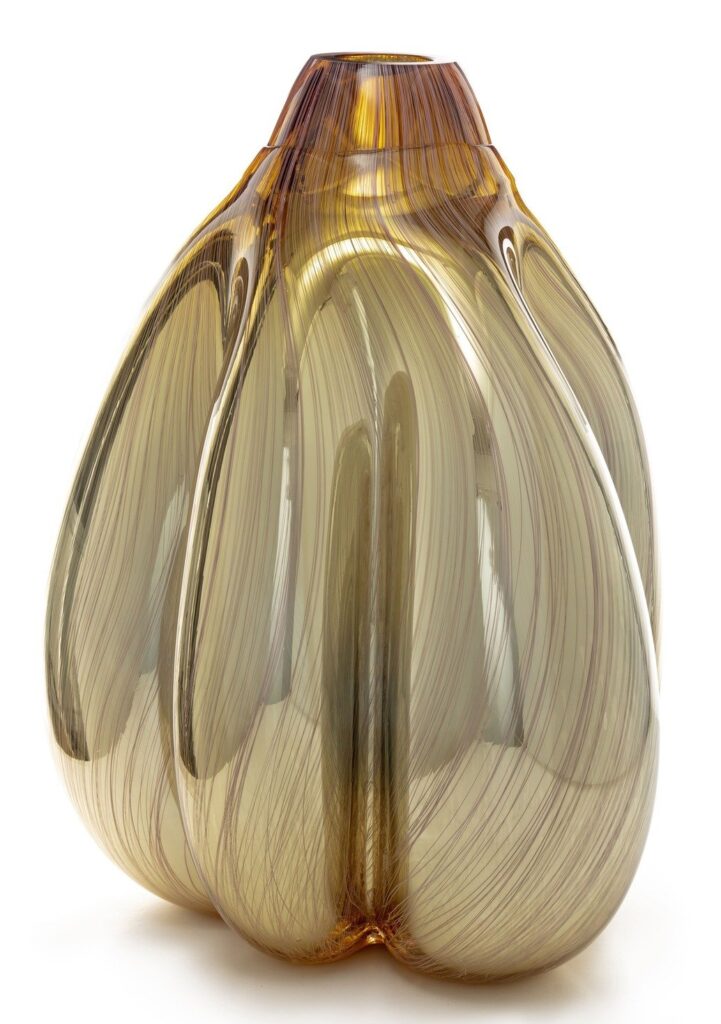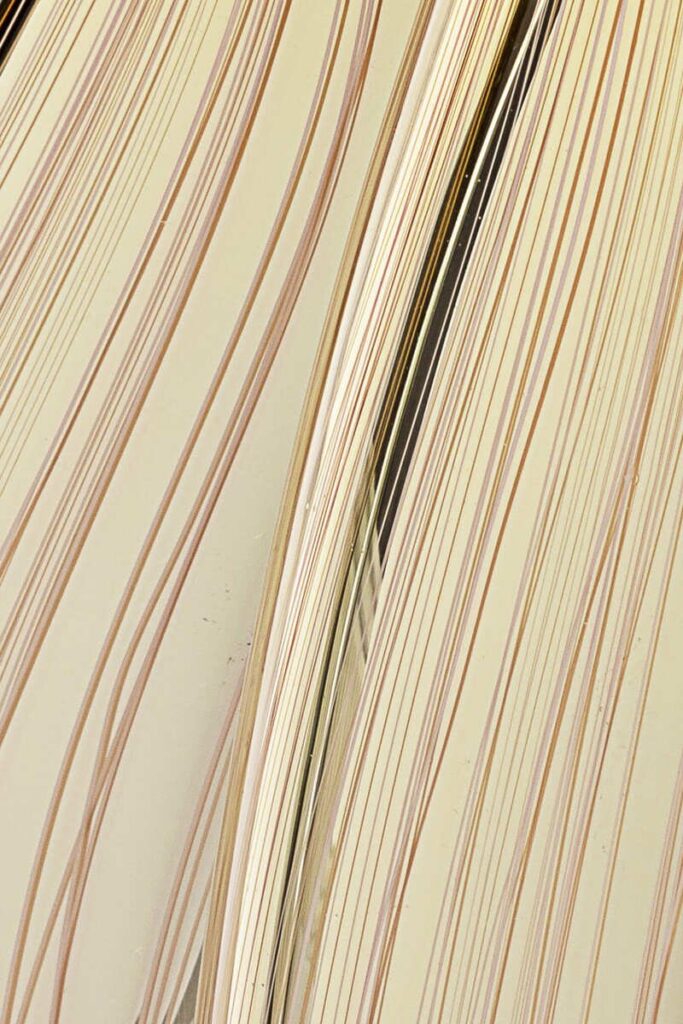 CAN YOU TELL US ABOUT THE FIRST OBJECT YOU EVER MADE THAT GAINED ACCLAIM AND INSPIRED YOU TO CONTINUE AS A DESIGNER?
Abstract Form Studies, a series of unique amorphous forms in which I introduced my own vision of what the future contemporary glass could be. The undulating freeform curves and intricate line patterns of these objects is an embodiment of my belief in design innovation within applied art materials. In many ways I see the series as a reflection of, and a reaction to, my own personal material journey. Starting my career as an apprentice in a glass factory I was taught to have very fixed views on what a successful object should or shouldn't be. Only after my design education, did I begin to challenge and re-define my notion of perfection. As such I became fascinated with the possibility of re-introducing chance and a degree of playfulness into the production process, allowing the innately fluid material properties of glass the possibility to express themselves. The process involved in creating Abstract Form Studies utilizes a unique forming technique. This method allows for the generation of abstract form shapes, thus inviting the material to define its own perimeters through the opposing forces of expansion from within, and the natural cooling process of glass. The resultant forms are the expression of a unique set of circumstances made permanent.
IN YOUR VIEW, WHAT MAKES A GOOD AND MEMORABLE DESIGN?
It is my belief that the creative process calls upon contemporary makers to show innovation within the context of traditional making practices, developing works which hold a transformative quality, reflecting both a technical and historical understanding, as well as a desire to push towards a new material future. What defines the design objects of tomorrow is their ability to tie material understanding to resourcefulness, transformation, sustainability and experimentation.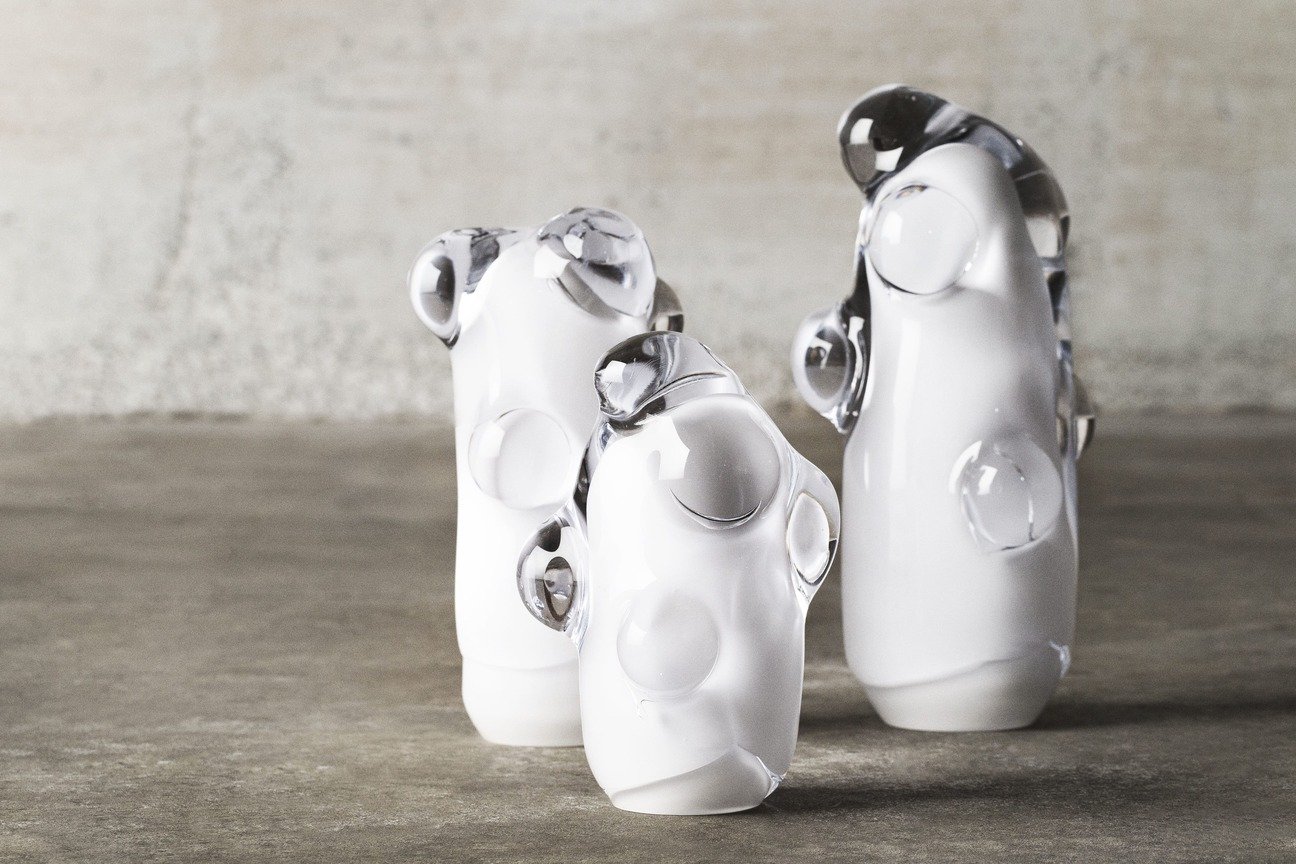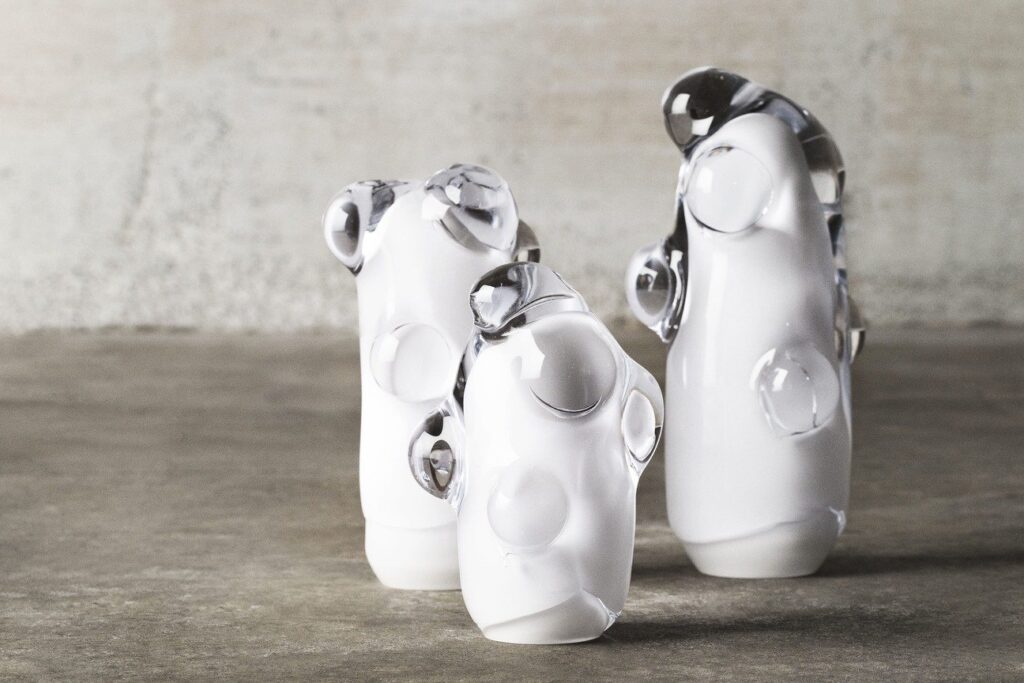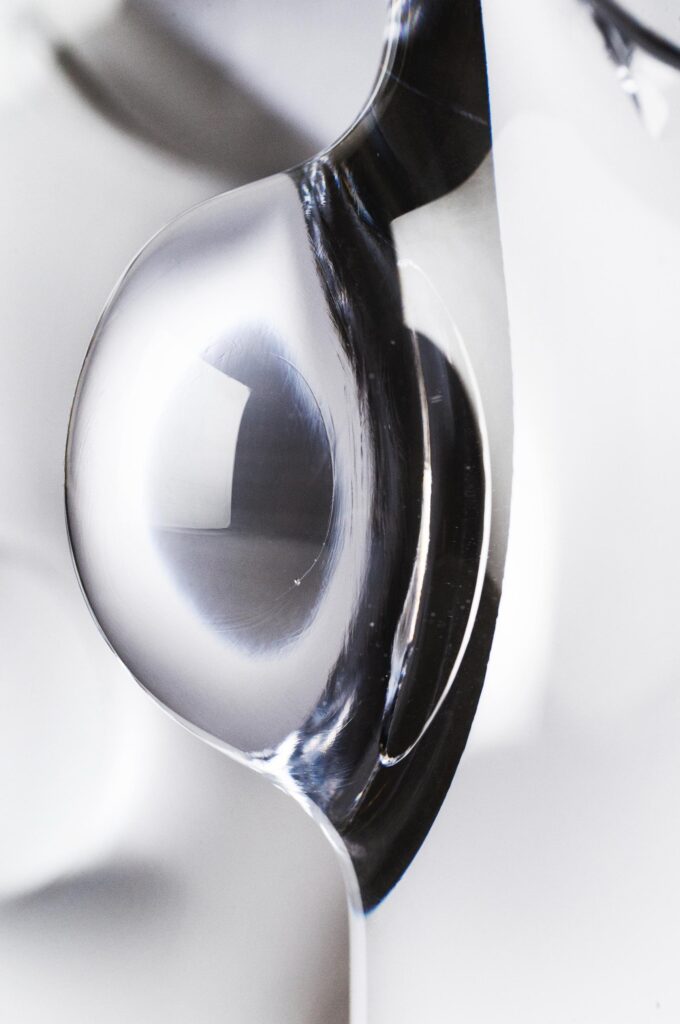 WHAT ARE YOUR FEELINGS ABOUT THE PACE OF MODERN CREATIVE DEMAND? HOW DO YOU AVOID BECOMING CREATIVELY FATIGUED?
Developing and maintaining a creative design practice within this age of hyper connectivity and social media has, in my opinion, become quite a complex process. It feels hard to avoid the pressure of constant content creation, with designers often spending more time working on their social media posts than the actual processes of design development. For me, the tactile experience of daily contact with my material helps to keep me grounded within my process.
WHAT NEW MATERIAL AND PROCESSES EXCITE YOU ABOUT THE FUTURE?
Over the last several months I have been looking into the possibilities of having some of my forms translated into bronze castings. Something about the fluidity and transparency of glass, re-imagined within such a solid and monumental material excites me and pushes me to find new creative perspectives, reinvigorating my design practice. Within my glass practice, I aim to continue the long term dialog with my material, pushing my experimentation into further uncharted waters. This being with the continued goal of highlighting the nuanced moments where the material glass expresses its innate qualities, in order that my ancient craft may continue to have a relevant voice within contemporary material culture.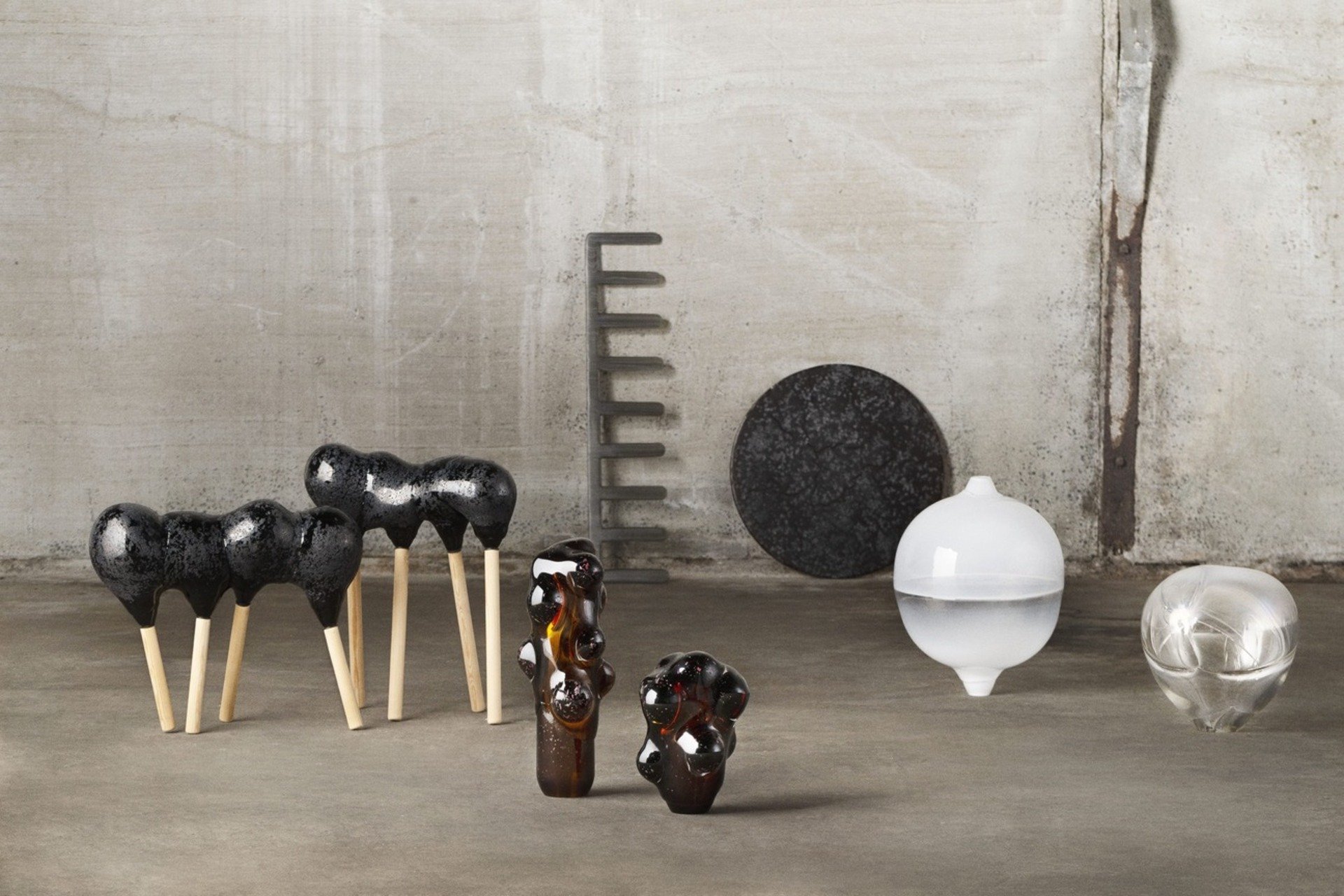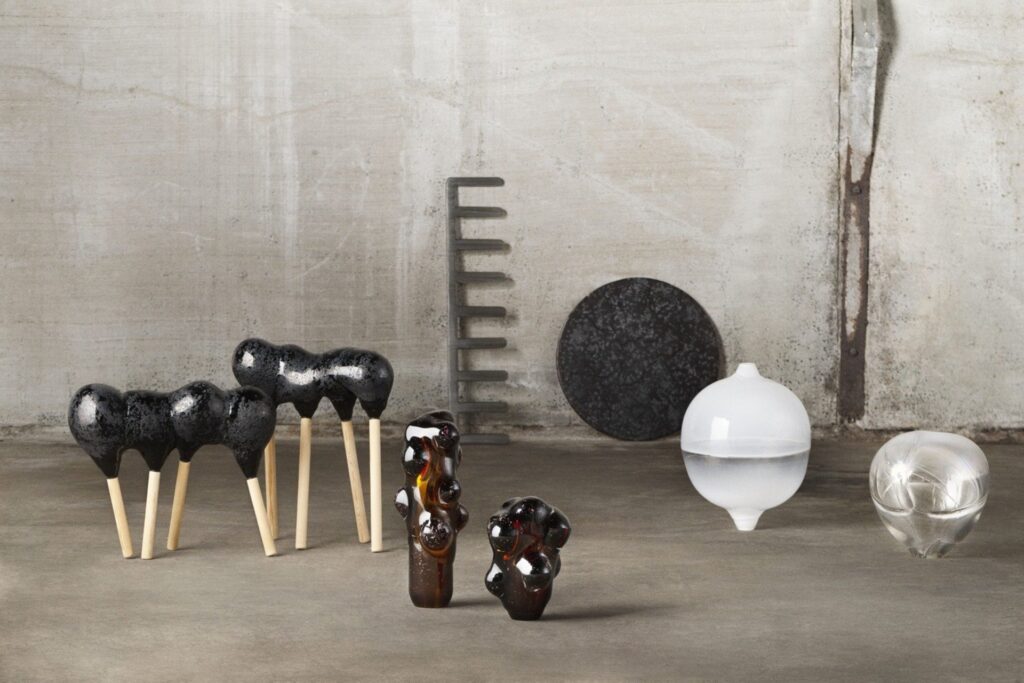 INFORMATION
Images with courtesy of George William Bell