Art / Q&A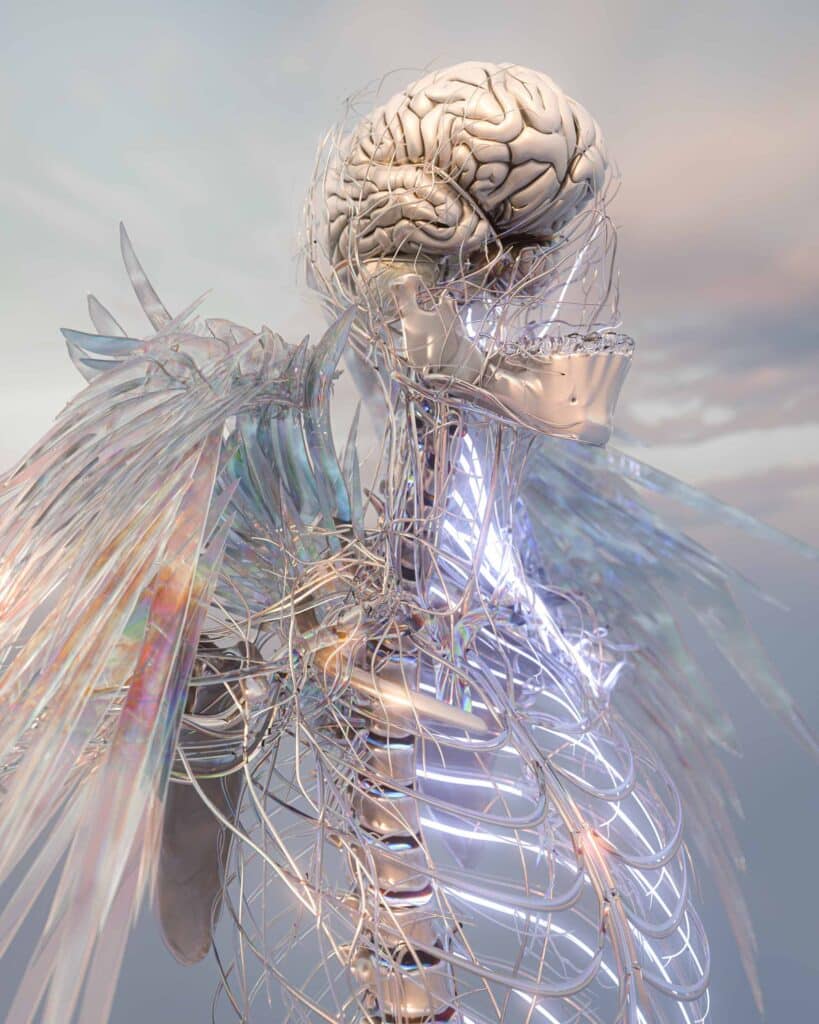 PLEASE INTRODUCE YOURSELF
My name is Giusy Amoroso and I'm a digital artist, art director, and co-founder of IOR50 Studio. I create worlds, characters, and environments inspired by science, technology, and nature. Most of my creations feature inspirations of our world's biodiversity. I am currently based in Berlin, Germany, and have lived here since 2019. Prior to that, I studied sociology then product design, with an ongoing focus on CGI and VFX design in Roma, Italy. I am originally from Naples Italy, where I was born and raised; before I left for the Capital to study.
HOW WOULD YOU BEST DESCRIBE YOUR STYLE?
I see my aesthetic as a perfect real and virtual symbiosis. I'm fascinated with creating stories and arks, especially ecosystems of their own. Turning to my inspirations in sociology, biology, and nature. I began to craft more aesthetically realised and hypnotising environments, characters, and worlds in my art that are always finished off with a metallic edge– which is my signature style today.
HOW DID YOU GET INTO ART?
It was at an early stage of my product design bachelor's studies, that I realised how vast and complex the possibilities were of building sculptures or multiverses with the help of software. With the help of digital image-making, I noticed how I could further explore philosophical themes or technological themes that interested me in a way that was denser and more structural. You could say that my education in sociology and product design has paved the way for the contextual language of my work, as some of the worlds and spheres I create are visually complex eco or mimic social systems. When studying product design, we would design industrial objects or furniture at university, to then implement them into CGI programs. I knew that this wasn't ́t enough for me. That there had to be more than just creating beautiful objects. I wanted to transform my own sketches and drawings into something that comes to life. Aspects of creation and real‐life simulations fascinated me. I felt the urge to create characters, universes, and multiverses with CGI and VR. I thought that the digital space was the right realm to interpret my own and new ideas. It offers more possibilities for the creation of worlds and characters than mere one‐dimensional images. You create something in the digital multiverse and it then develops a life on its own.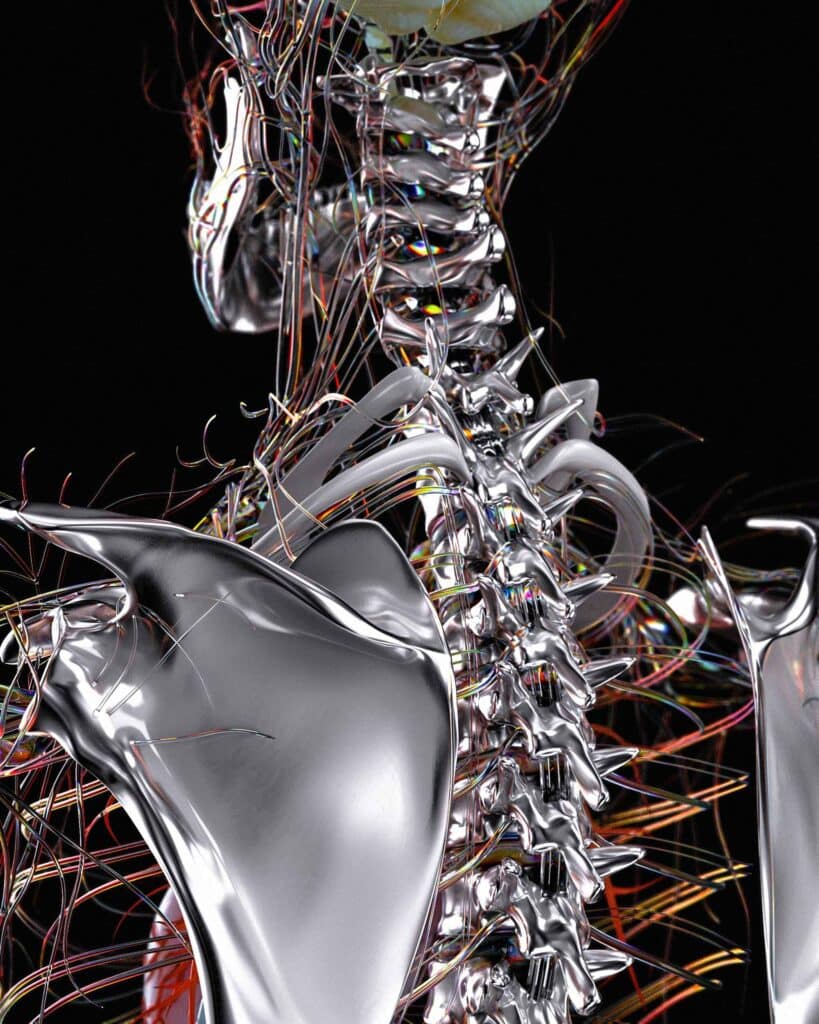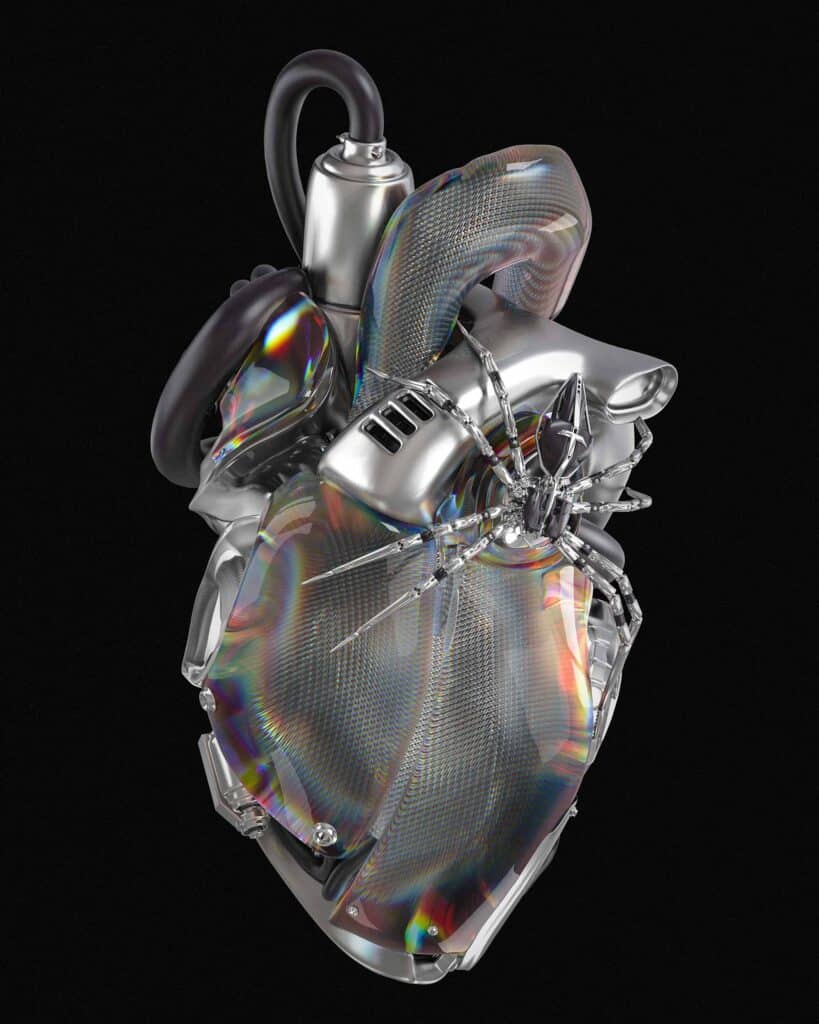 WHO OR WHAT ARE SOME OF YOUR MAJOR INFLUENCES?
I certainly do take my core inspiration from nature. I clearly see nature as programming, as most of it is technological engineering or a biotechnical design; created for us. My work and visual language are inspired by its fractals, the little and fine details of that programming. Such as textures, surfaces, elements of mobility, animals, and creatures, or different climates and their effects on flora and fauna. I only use certain elements as references to visually reprogram the known. Yet I don't restrain myself from them, as I also look beyond them. I sometimes take references from cosmic creations. I get inspired by materials and forms, states of aggregation. I visualize creation on a broader scale; as the digital multiverse does not regulate me through scientific rules. You could say that my visual language is defined by the digital transcendence of nature's biotechnical fractals on a cosmic creational scale.
CAN YOU TELL US ABOUT YOUR WORKING PROCESS?
There is no standard approach to my creative process. Every project I get involved with is different. I draw inspiration from all kinds of sources and always set the goal to develop an organic workflow. I don't like to restrain myself too much in how I approach things. Sometimes I try to visualize feelings, a mindset, or energy by using a sketch or even verbalizing it through words. I draw or write things down before I use any tool to digitize things. First, I narrow down a clear idea. Only then I turn to different formats of media, such as CGI, Extended Reality, immersive real-time environments, animation, and character design to articulate that idea. If a new project is commissioned by a client, the starting point will always be the interest of the client. From that interaction and his or her expectations, I can organically develop a customized way to fulfill their needs. If the project is of a personal matter, I try to elaborate on my own thoughts by blurring different ways of brainstorming.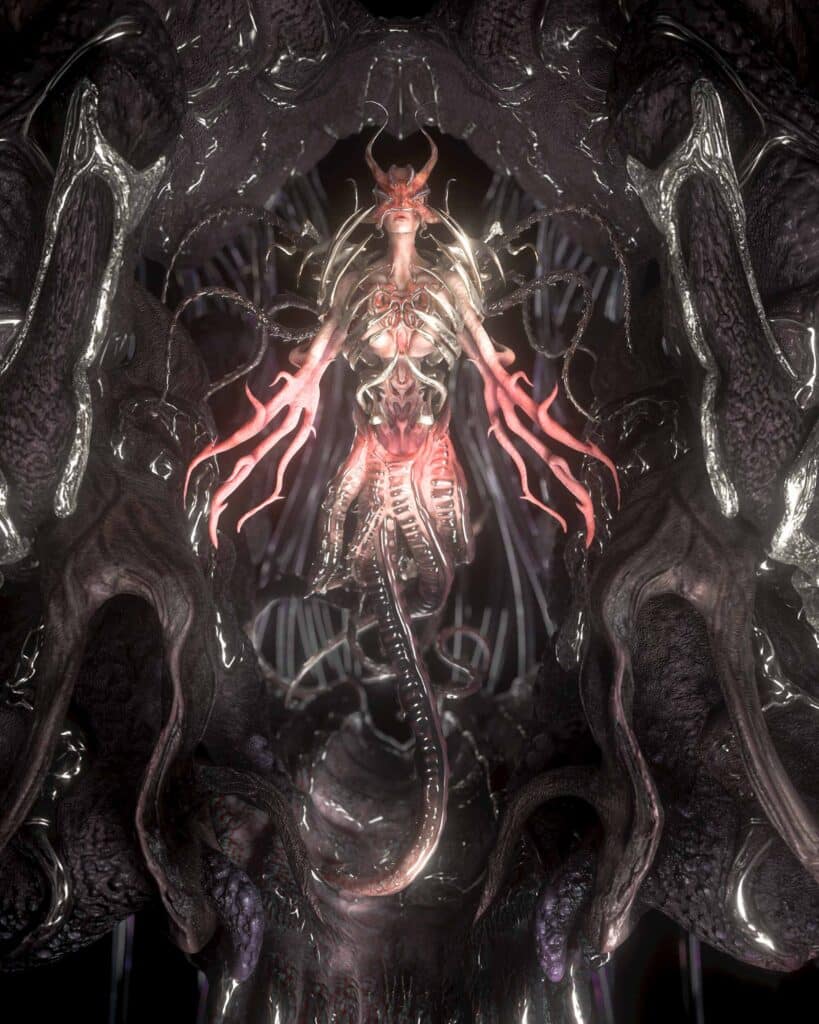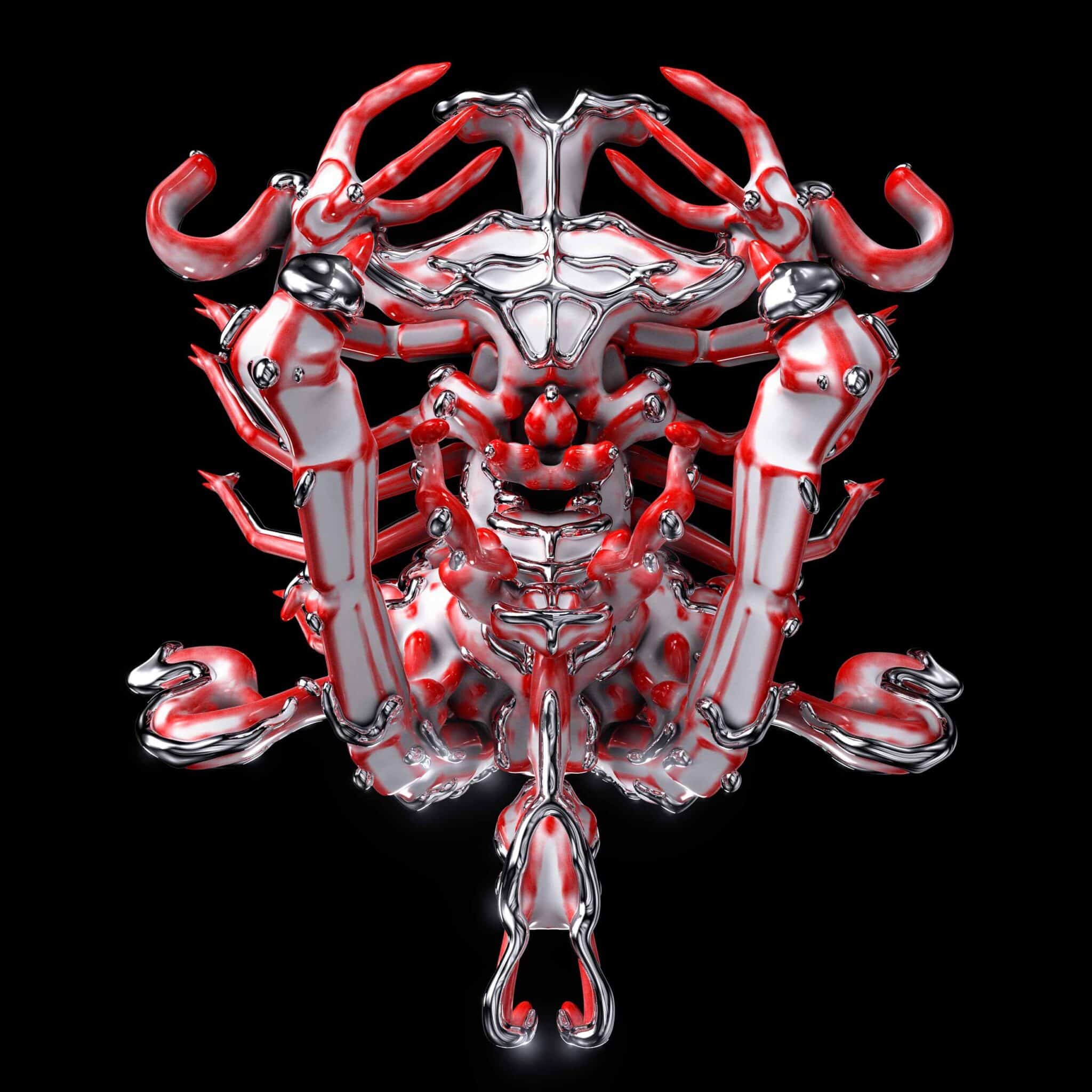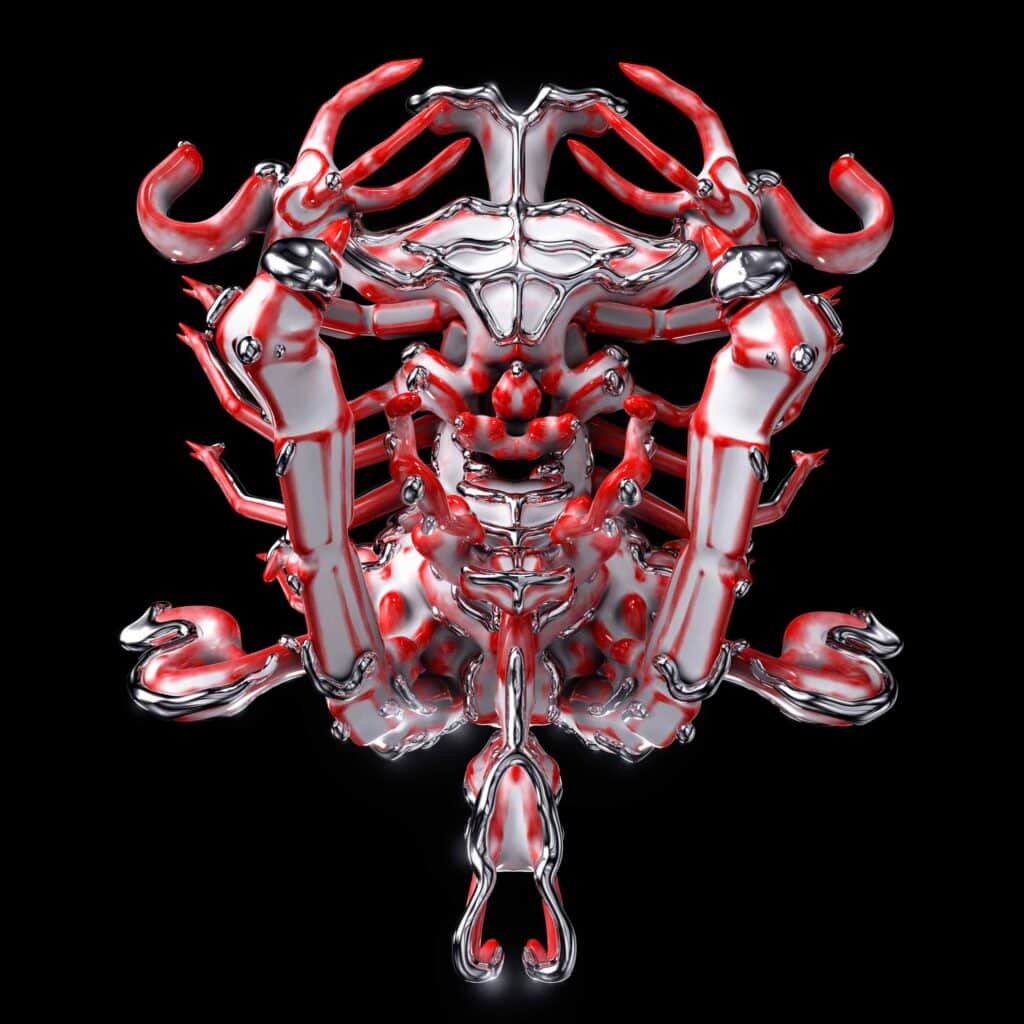 WHAT MOTIVATES YOU TO CREATE?
The evolution.
WHAT IS YOUR STUDIO LIKE?
My business partner Sam Aldrige and I found IOR50 Studio in the course of last year. We met when I moved to Berlin. Both of us worked on the same Nike campaign. Our team-up went so well back then, that we haven't stopped working on commercial projects together ever since. We share all jobs and synergies, which also helped us to build a profound network over time. Our clients are spread all over the world and we work together with different agencies and brands. We also collaborate with artists from different genres. Sam and I form a strong leading partnership in which we try to constantly push new digital concepts as we switch between art direction, VFX creative direction, or CGI supervisor roles, depending on which project we are working on. I love the fact that IOR 50 Studios builds a complement to my creative work as a digital artist. Sam and I have created a certain look that we incorporate into our commercial jobs. It is truly our own aesthetic but we apply it in a more commercial way.
WHAT ARE YOU CURRENTLY WORKING ON?
Currently, I'm collaborating with the artist Anyma from Tale of Us on his next ep release. I'm directing and working – as a CGI and VFX artist together with my studio IOR50 – on his music video that will be out the second week of July and we are also collaborating on an NFT release. I don't want to spoil too much, I can only say that nature, biology, and technology will play a big role in these releases.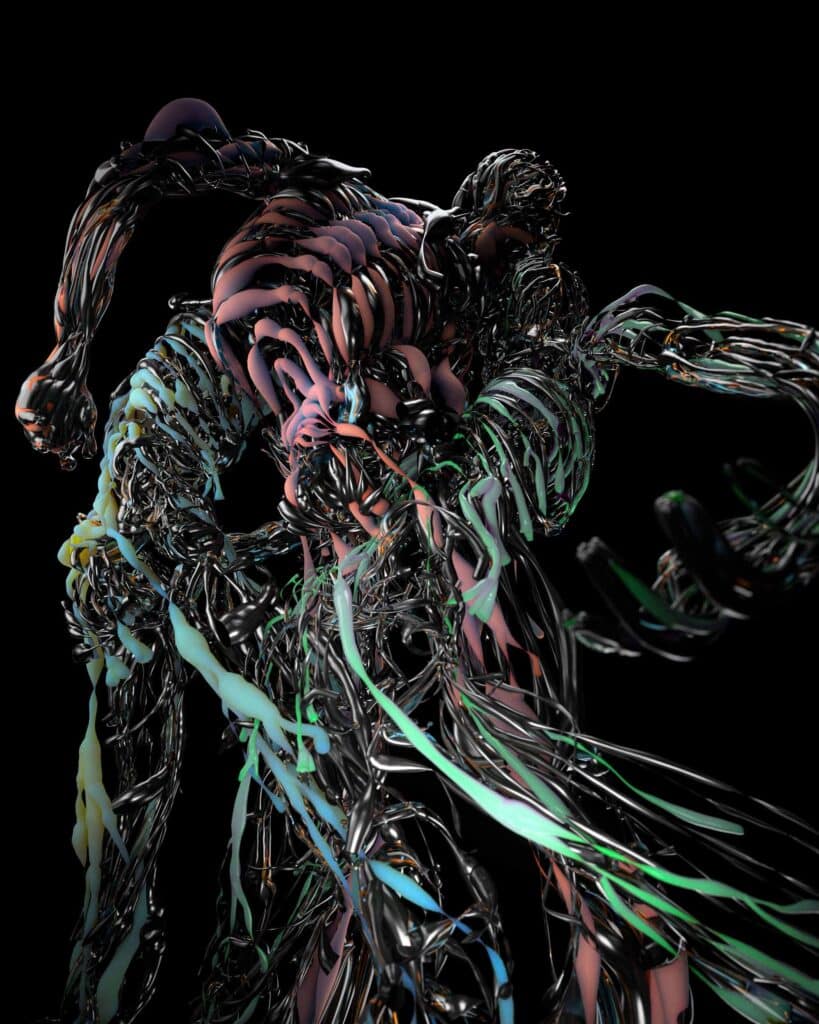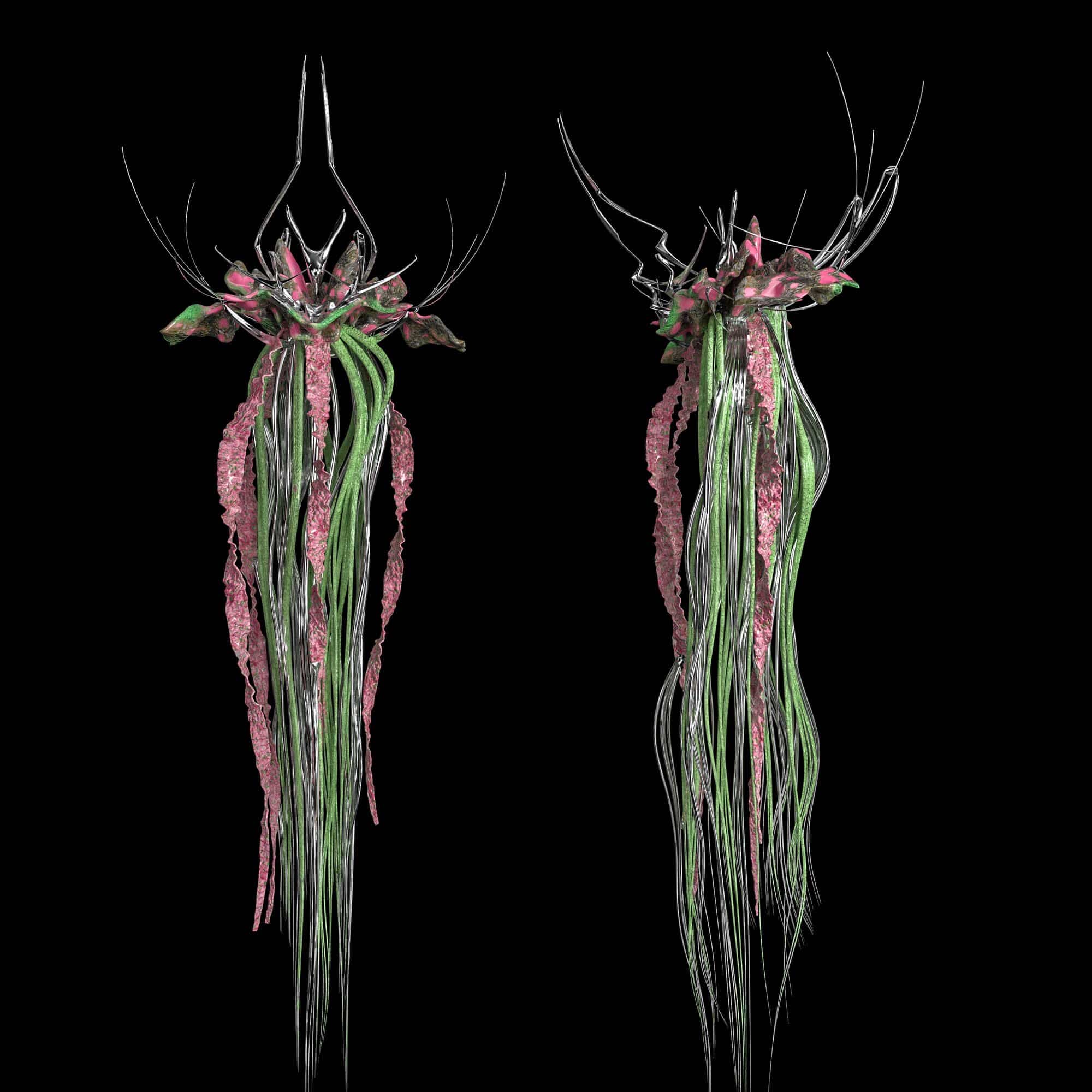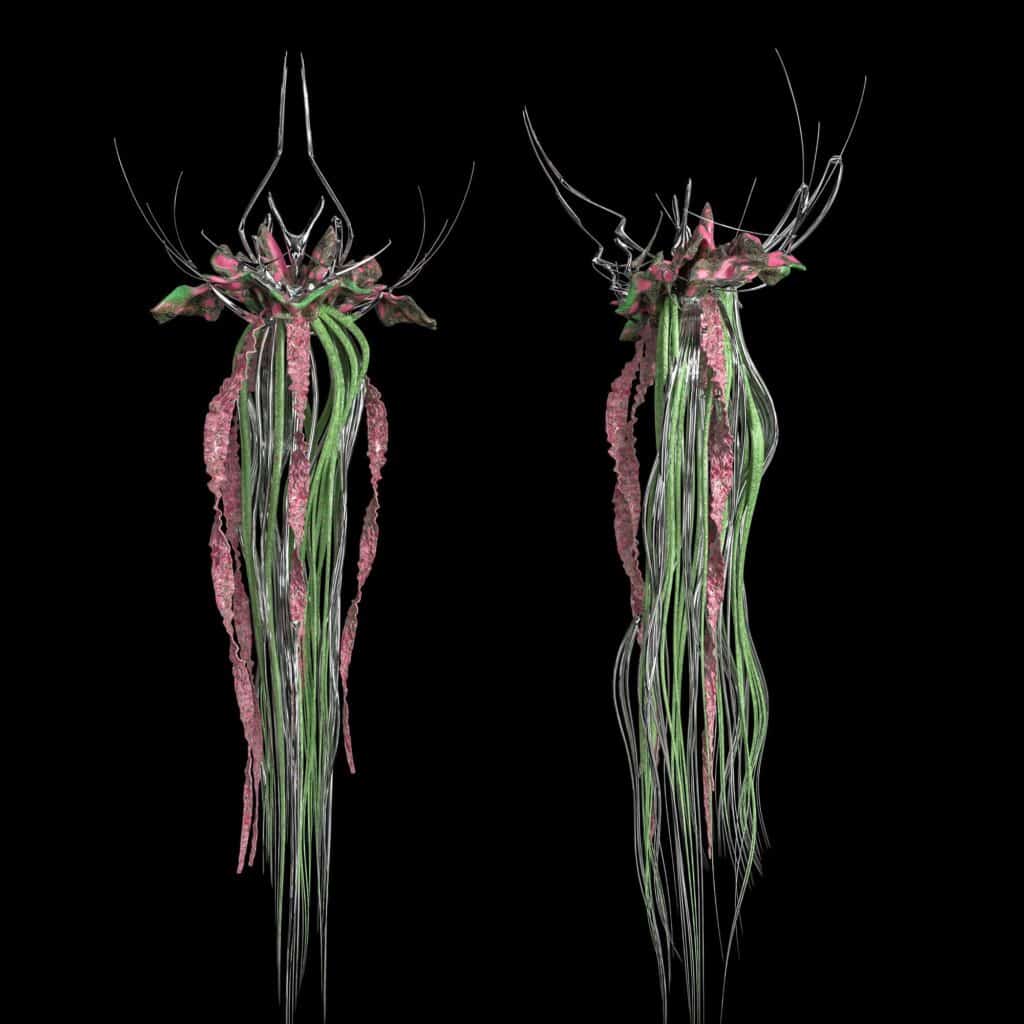 INFORMATION
Images with courtesy of Giusy Amoroso