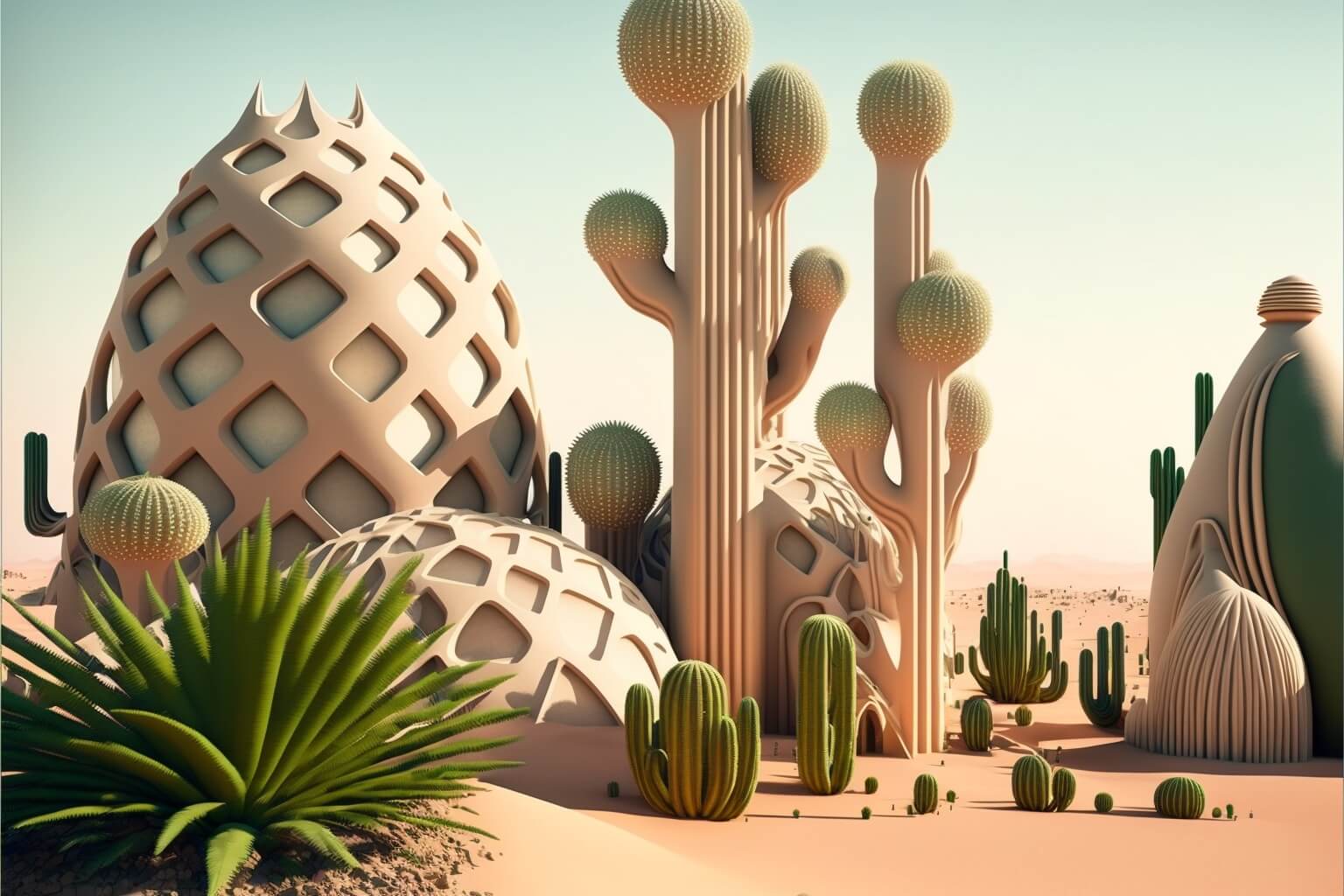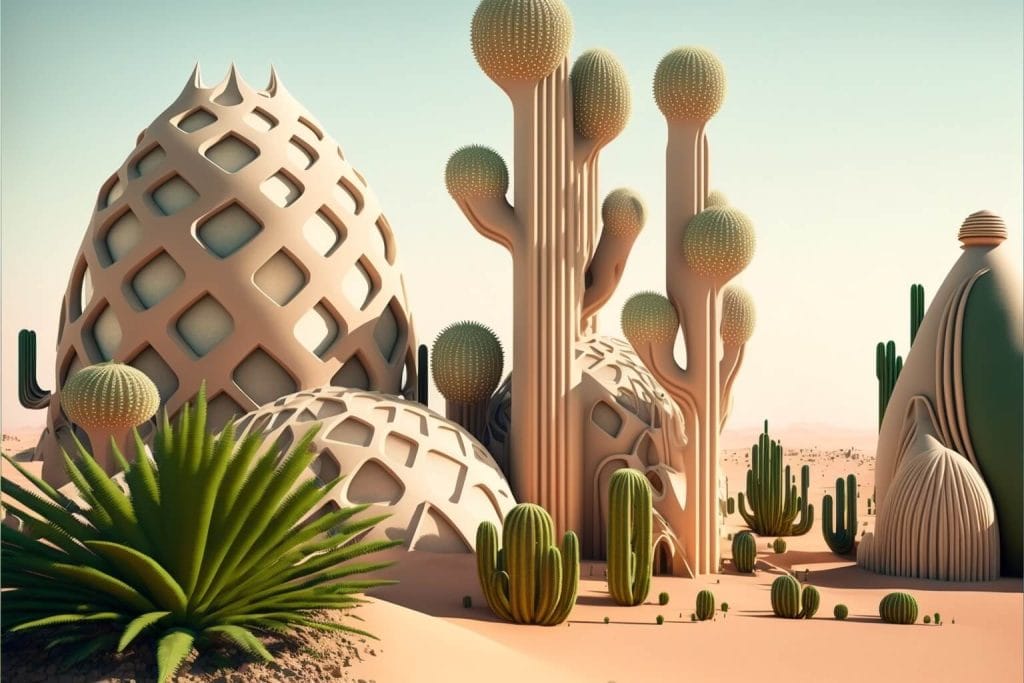 In the year 2187, Mars has transformed into a thriving hub of human activity, with cities and towns scattered across its once-barren landscape. As an architect, Manas Bhatia captivated by the challenge of creating cities that are not only functional but also sustainable and adaptable to the unique conditions of Mars.
This led him to envision a concept called "Habitable Cacti: Sustainable Settlements on Mars." Drawing inspiration from the resilience of desert cacti, this innovative approach aims to design a city that can flourish amidst the harsh and unforgiving environment of Mars. Desert cacti have evolved various adaptations to conserve water and protect themselves from intense radiation, making them an ideal model for sustainable design principles.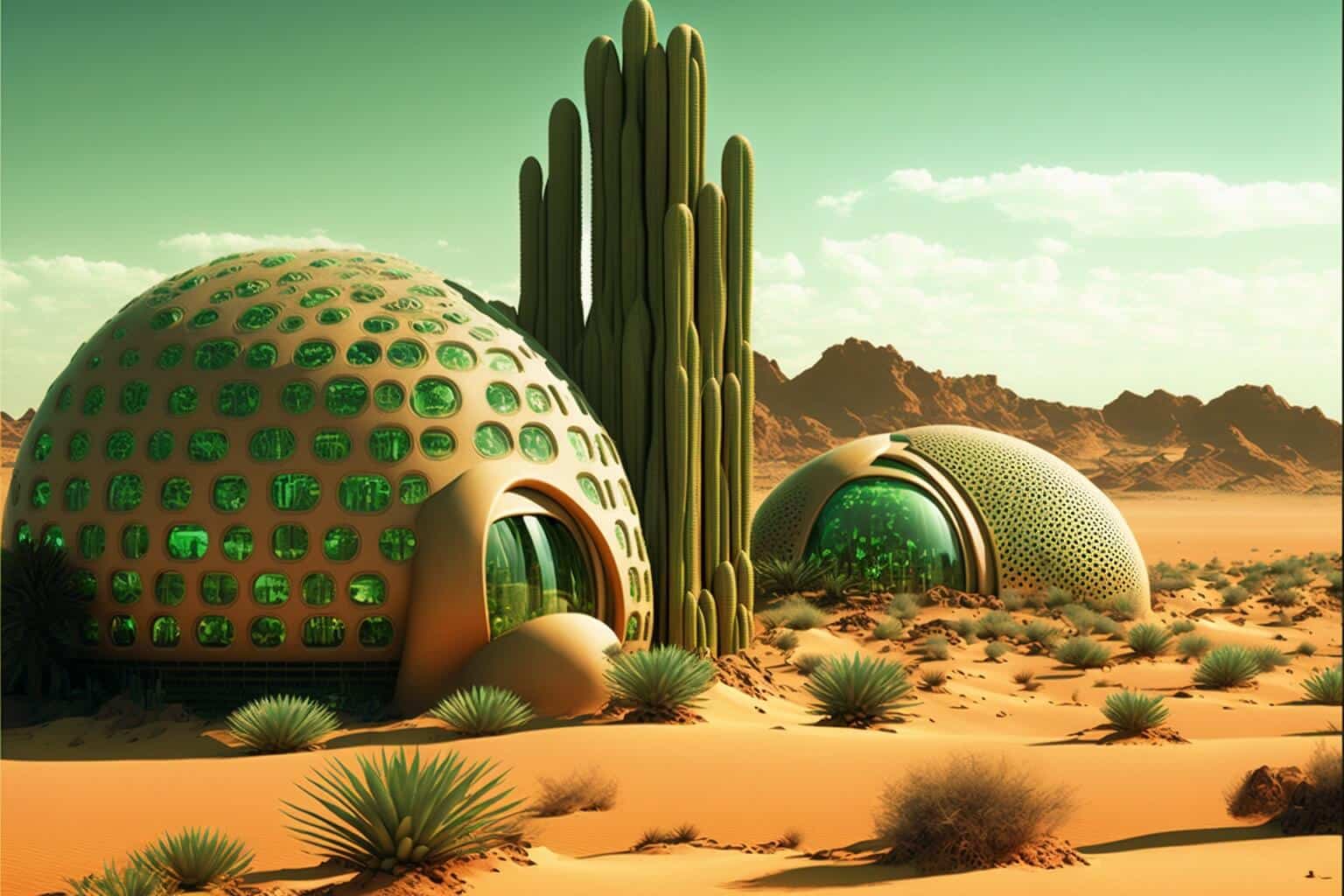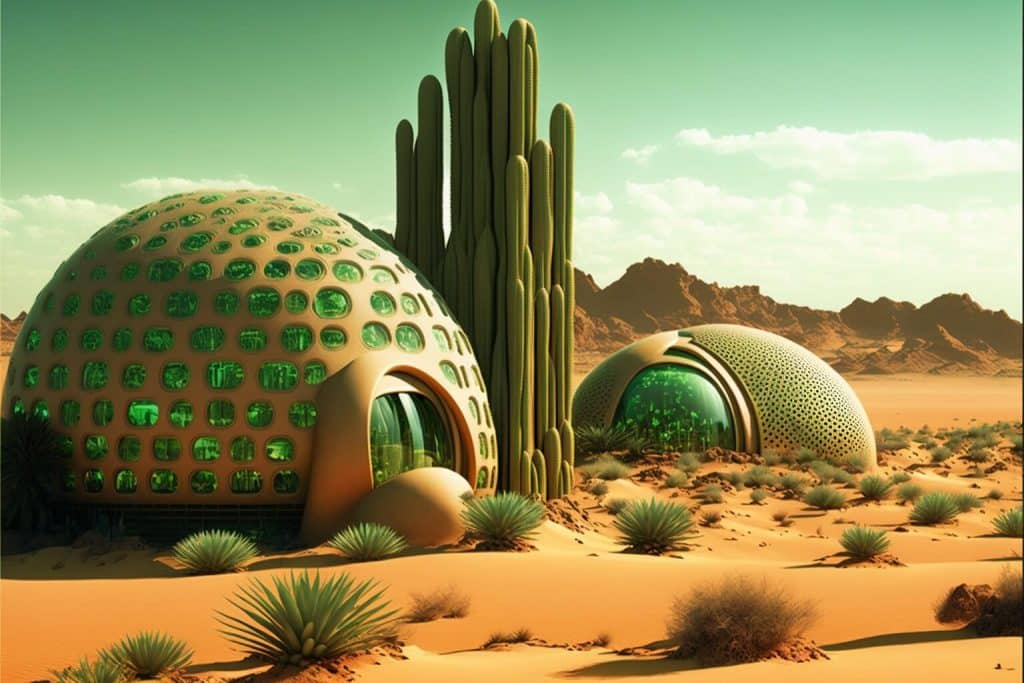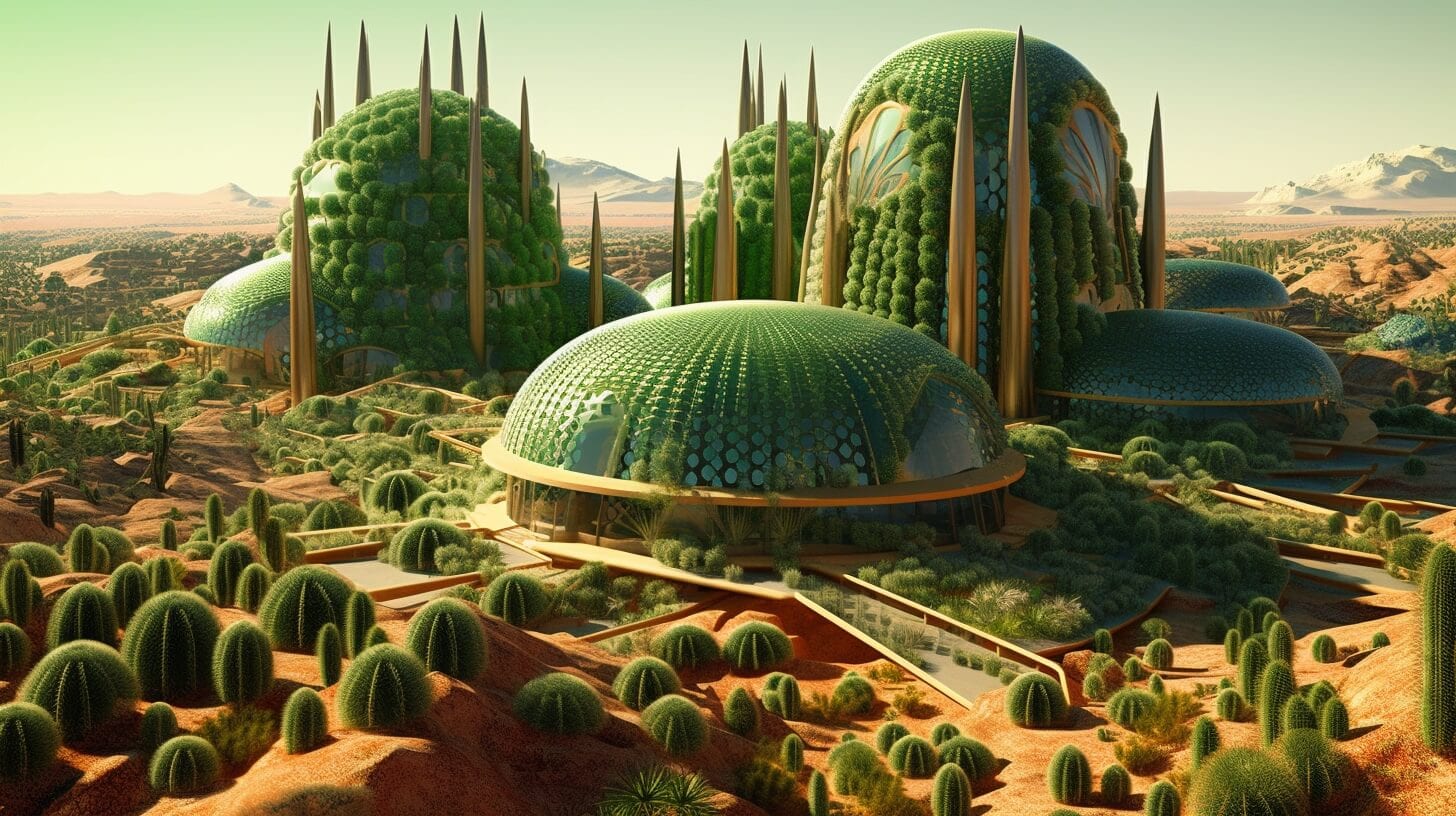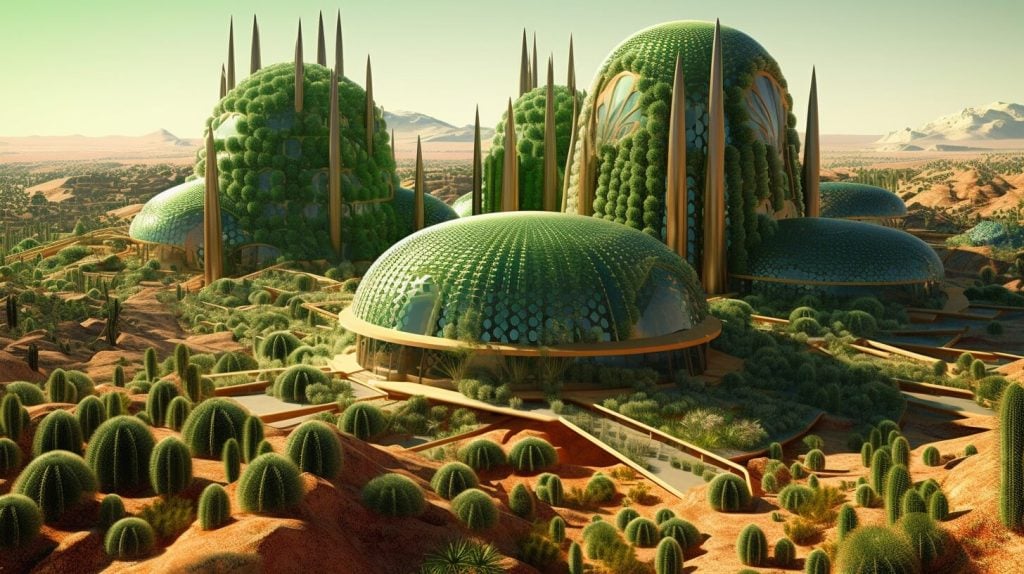 The envisioned city would integrate cutting-edge technologies such as solar power and water recycling systems, mirroring the cacti's ability to store water within their thick stems. These sustainable features would ensure a self-sufficient and efficient use of resources, crucial for long-term habitation on Mars.
Furthermore, the city's architecture would incorporate shading and cooling systems to shield inhabitants from the planet's high temperatures and radiation.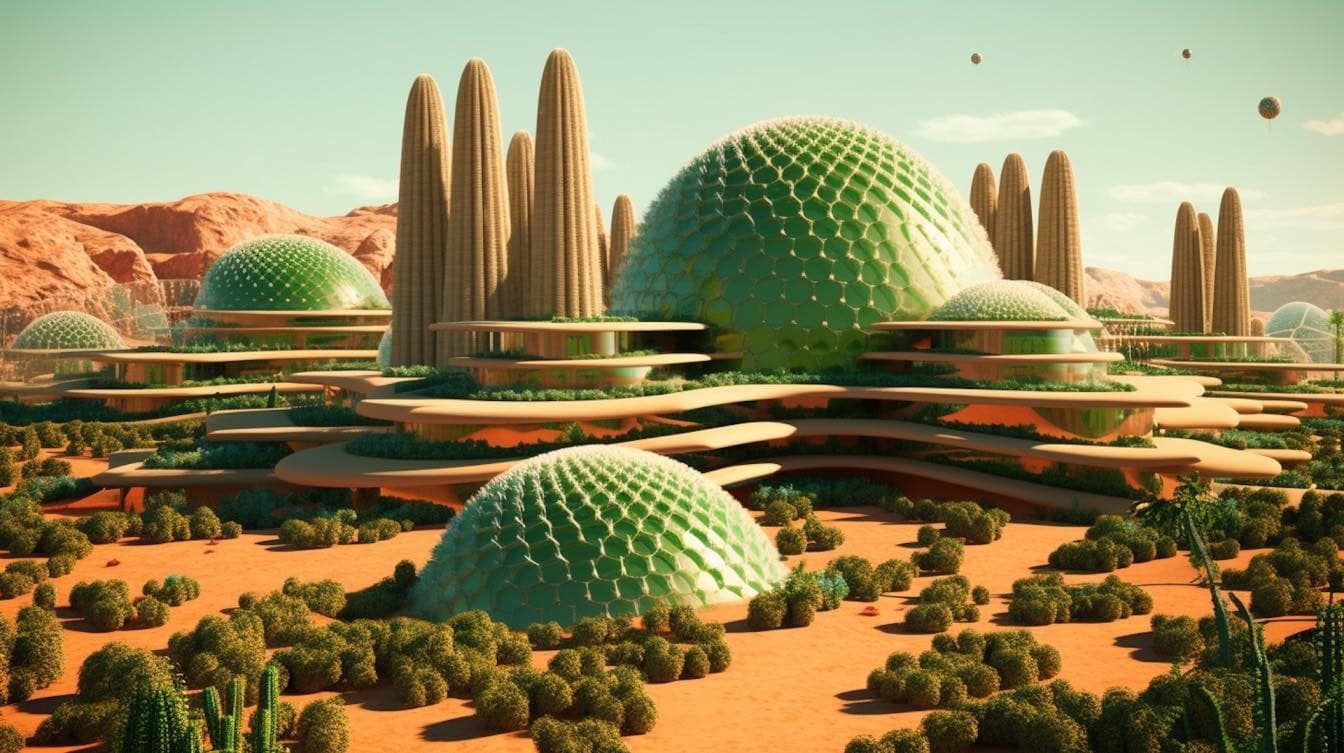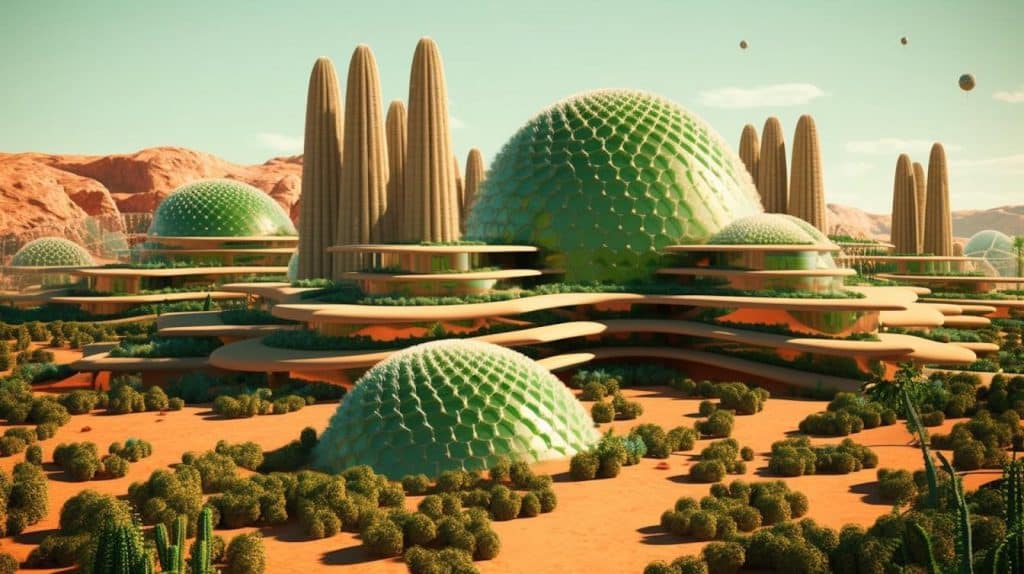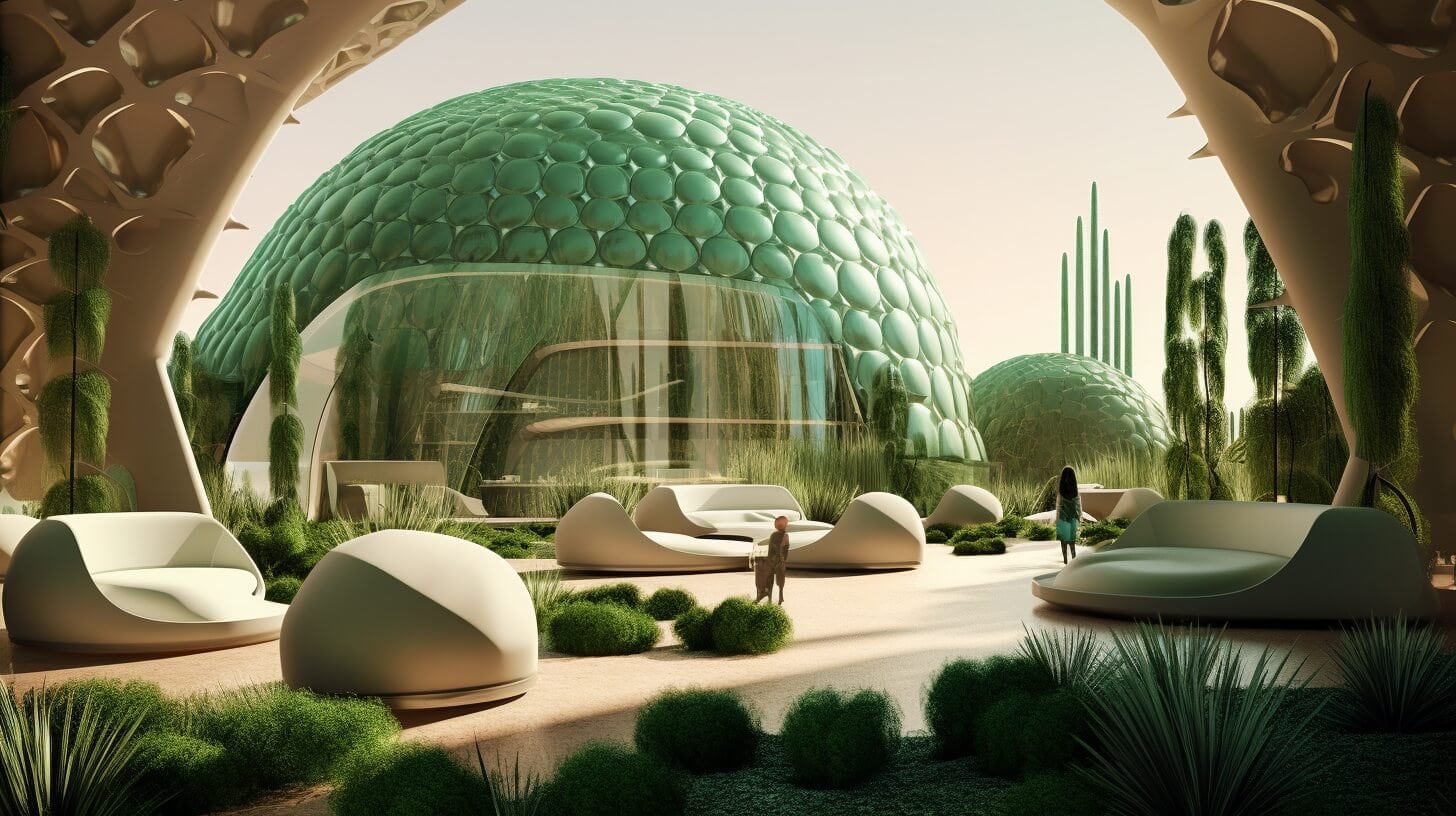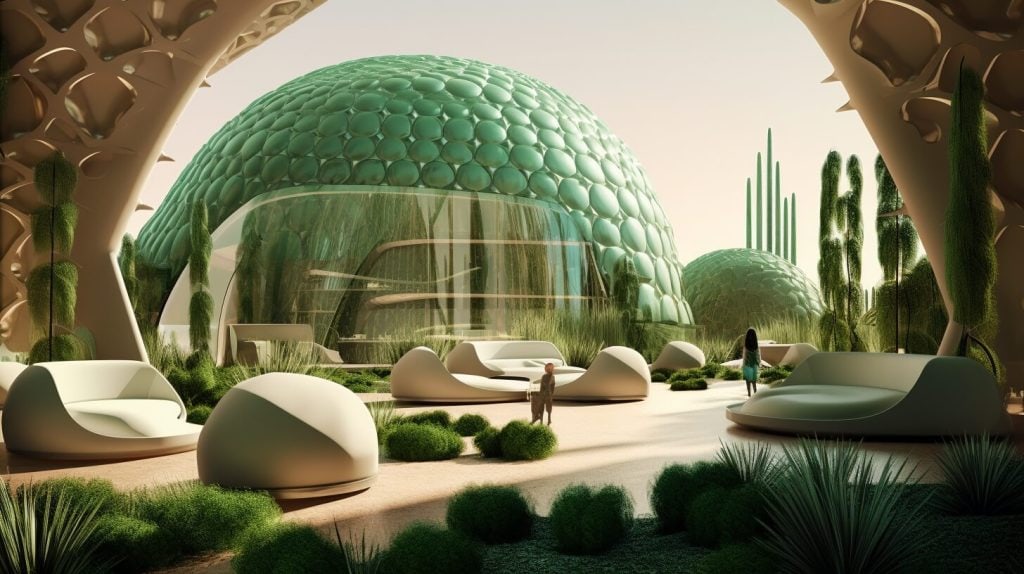 Collaborating with a team of designers and utilizing tools like ChatGPT and Midjourney, they have crafted a narrative to guide our creative process. ChatGPT helps generate a detailed narrative, outlining the design concepts and specific elements of the buildings and spaces. This narrative is then used as a prompt for Midjourney, an advanced text-to-image AI tool, to visualize the entire concept.
By leveraging these AI tools, architects can rapidly generate visual representations of their ideas, enabling effective communication and collaboration with clients and team members. This streamlined process facilitates quicker iteration and experimentation with different design concepts, fostering innovation and functional design solutions.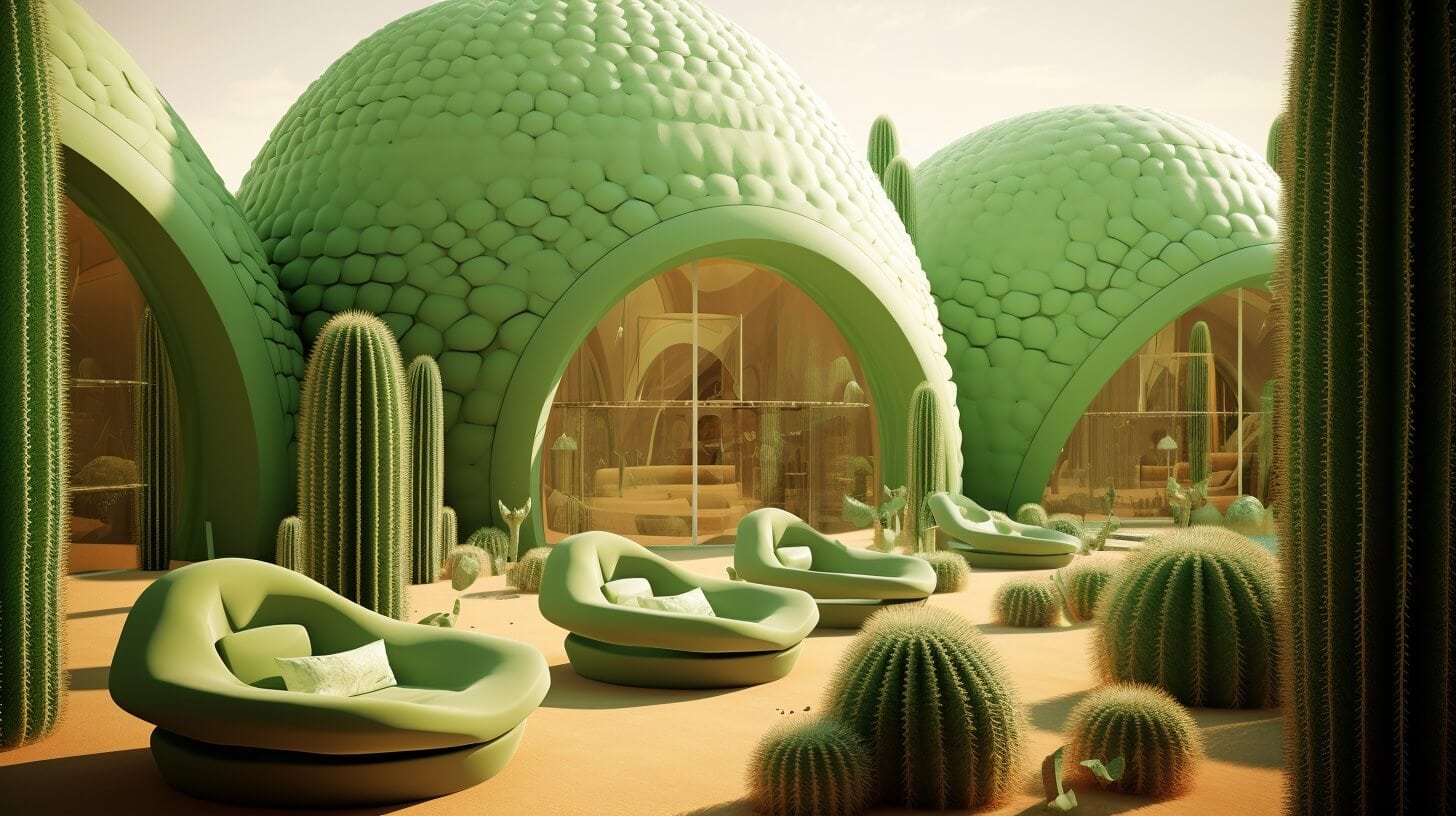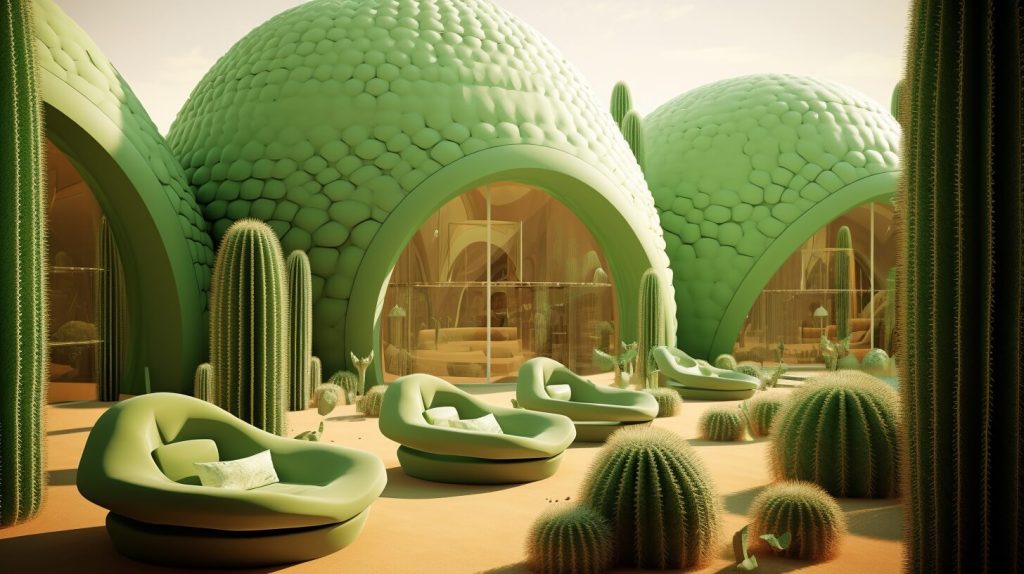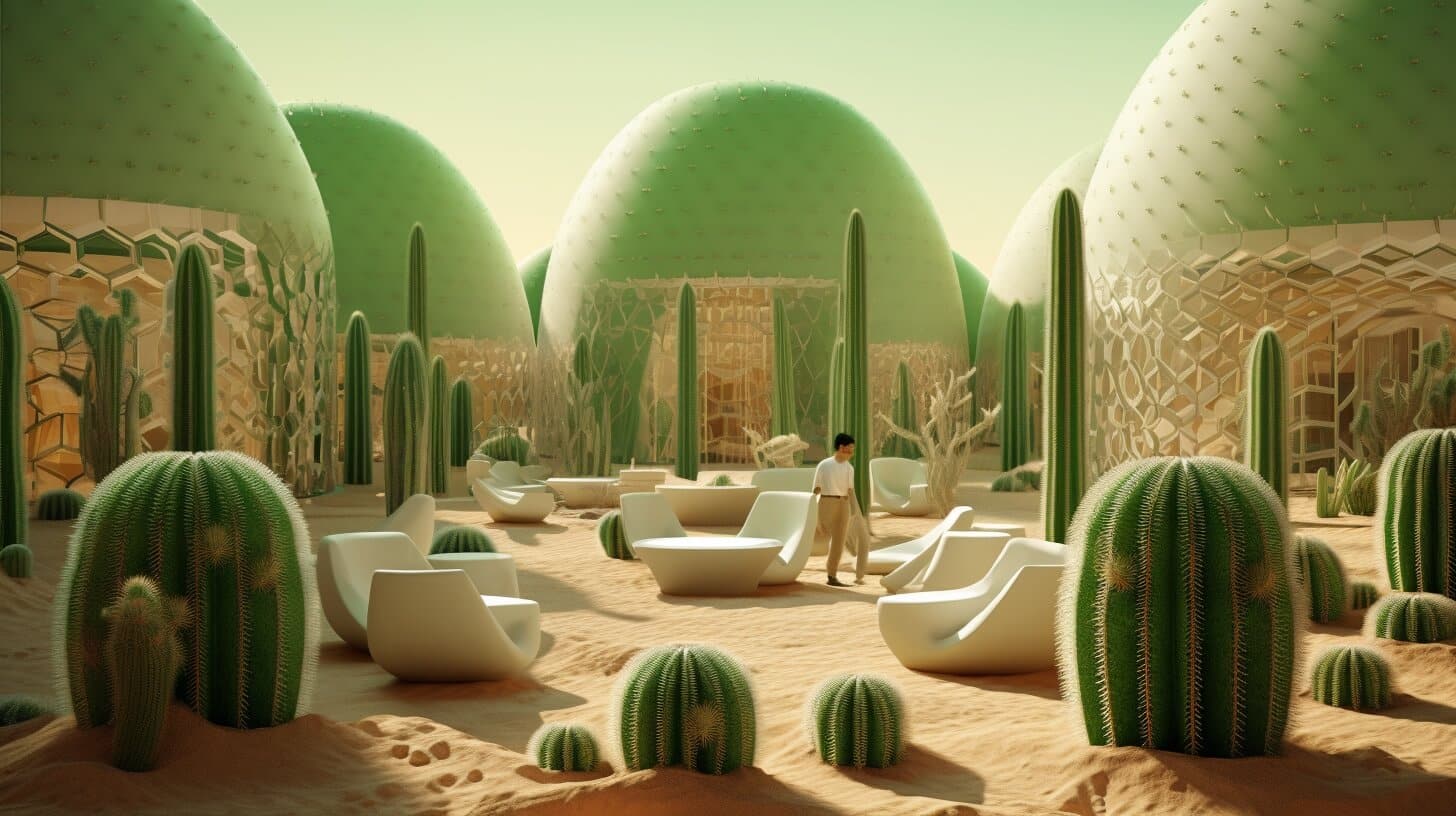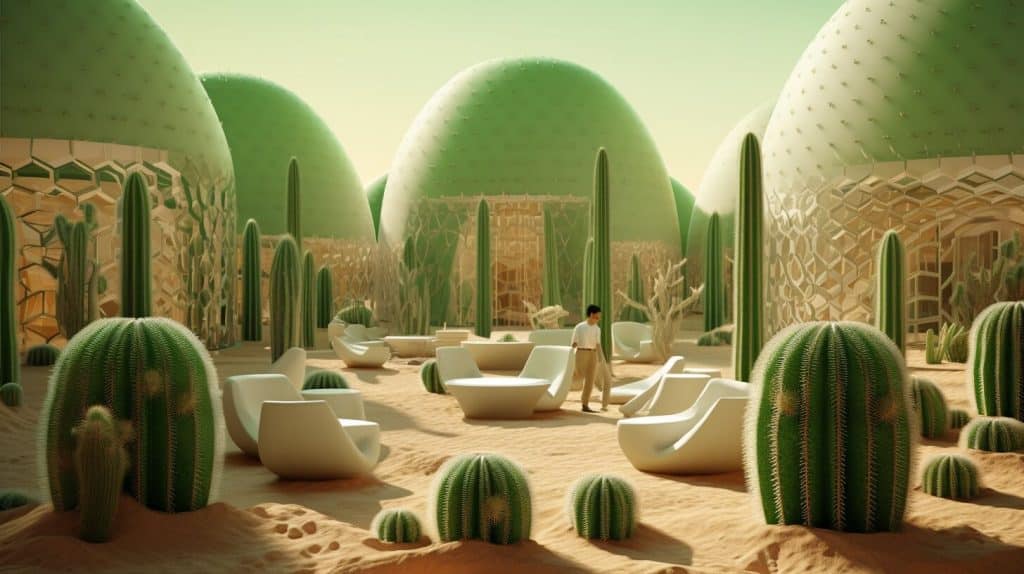 Although the completion year, built area, budget, and client for this project remain unspecified, the concept is currently in the design phase. "Habitable Cacti: Sustainable Settlements on Mars" envisions a future where cities on Mars are harmoniously integrated with the planet's challenging environment, offering a blueprint for human habitation in extraterrestrial realms.
Designing sustainable settlements on Mars is an exciting frontier for architects, pushing the boundaries of human imagination and innovation. Through the fusion of AI tools and visionary design thinking, they can pave the way for a future where humans thrive on multiple worlds, coexisting harmoniously with the unique environments they inhabit.