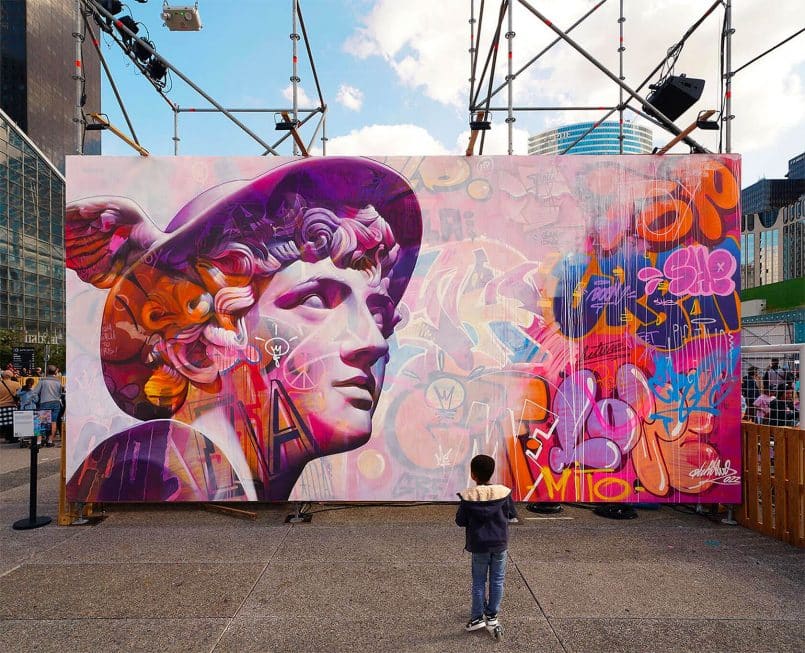 PichiAvo, the dynamic Spanish duo hailing from Valencia, possesses an unparalleled mastery of urban art, skillfully amalgamating diverse elements into breathtaking murals. Their distinct style harmoniously unites classical art with the vibrant spirit of street culture. Drawing inspiration from the annals of history, they ingeniously infuse their designs with iconic Greek sculptures and mythological figures, forming the foundation of their artistic dialogue.
In a daring juxtaposition, these classical elements intertwine flawlessly with the audacious graffiti, blurring the lines between conventional high art and the unbridled creativity of the streets. The resulting visual symphony serves as a feast for the eyes, a captivating blend of classical grandeur and street art's spontaneity.
Each mural becomes an enchanting conversation between bygone eras and the contemporary, tradition and innovation, leading viewers on an introspective and provocative journey. PichiAvo's work not only challenges artistic norms but also sparks a dynamic and thought-provoking exploration of the harmonious coexistence of contrasting artistic worlds.