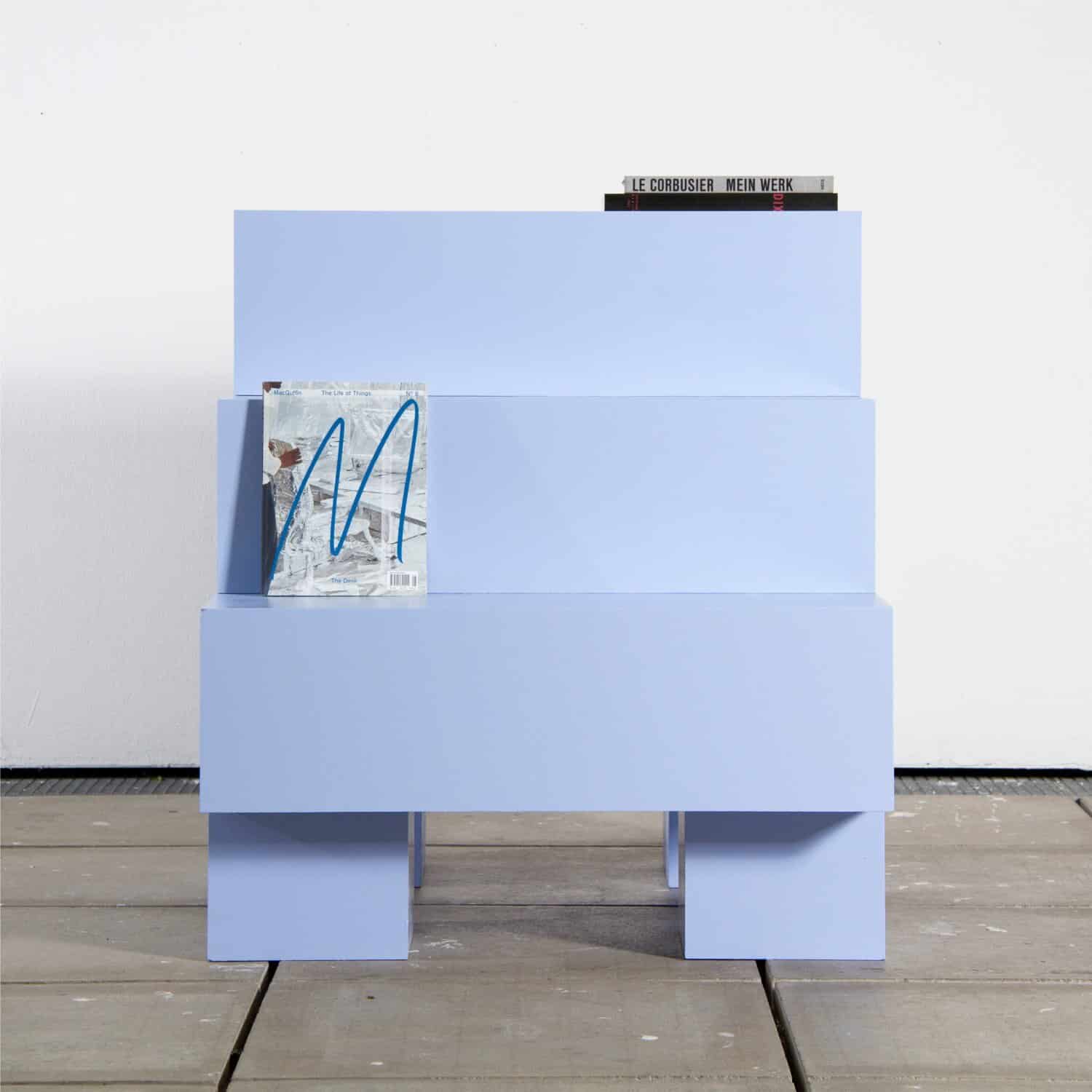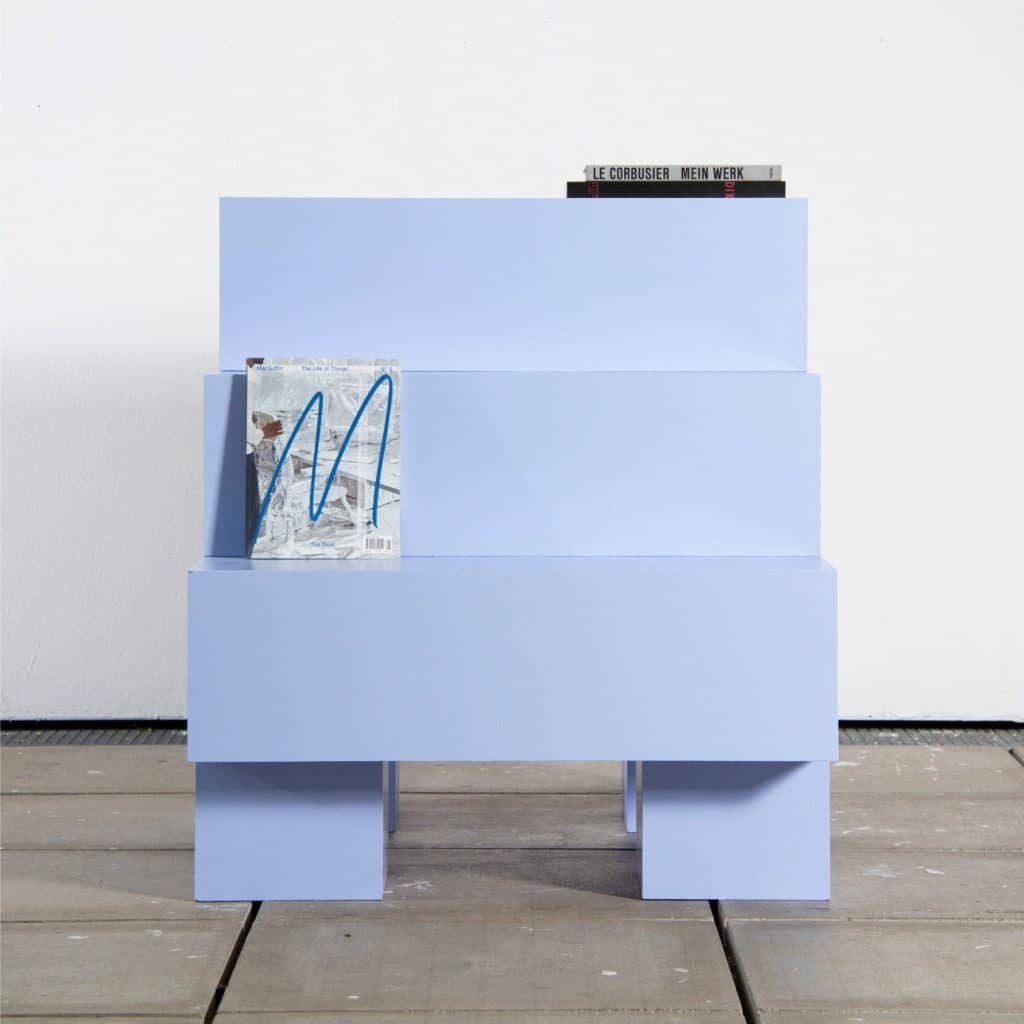 Stair Shelf Is a modular shelving system composed of rearrangeable, multifunctional parts.
Alongside exhibitory functions, the modular parts can be used as seating objects or vertically adjustable plateaus enabling new perspectives for both the viewer and the viewed object. The stair shelf is part of the Office Z series. A collection of objects exploring the future of the workplace and contemporary society's needs and desires in the light of digitalization.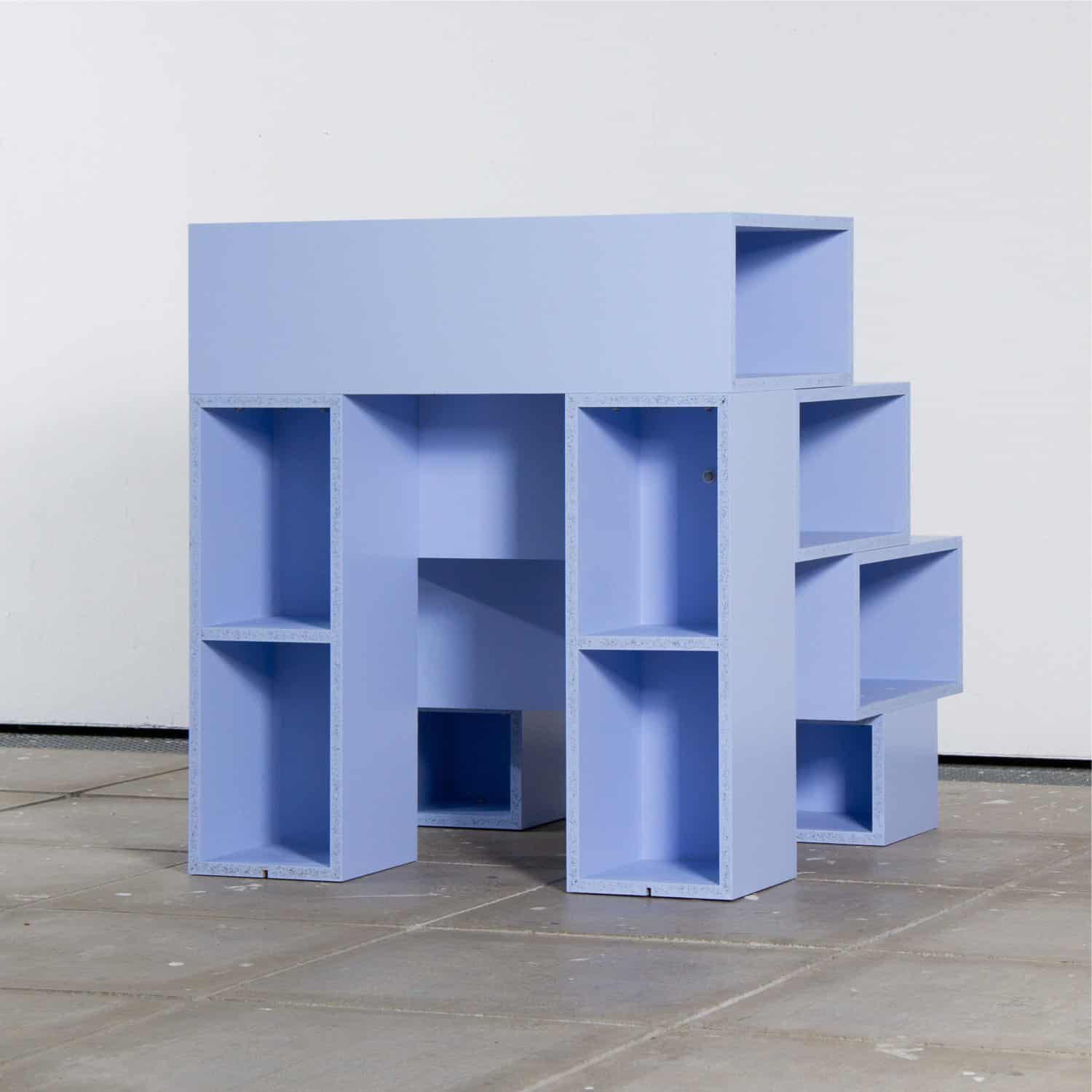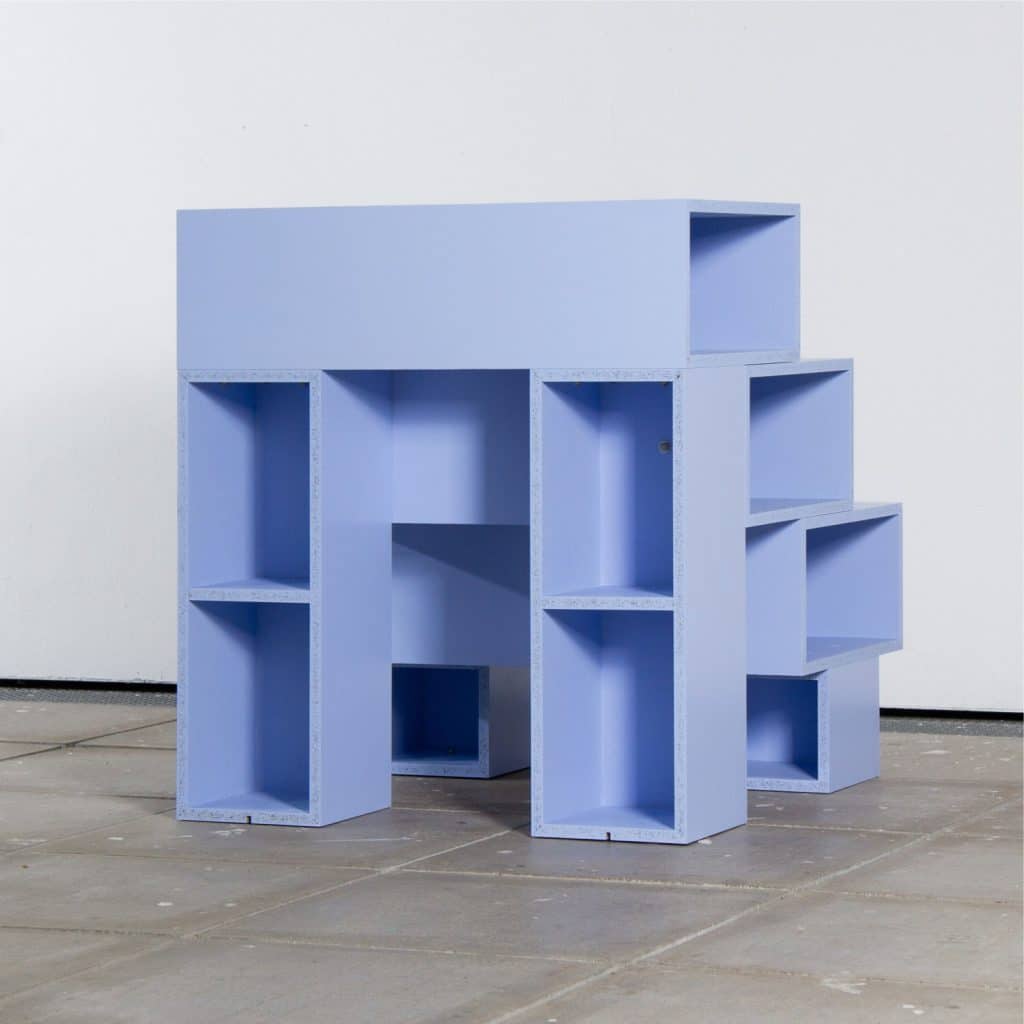 Haus Otto is a design studio that works in the field of product design and space. Patrick Henry Nagel and Nils Körner met at the University of Art and Design in Stuttgart. After Nils studied as a guest student at the Aalto University in Helsinki and Patrick at the San Jose State University in California they started to work together for customers in economy and culture as well as on self initialized projects. The studio has a hands-on and collaborative approach. While challenging assumptions, each project proposes pure and simple solutions that often contain a narrative aspect.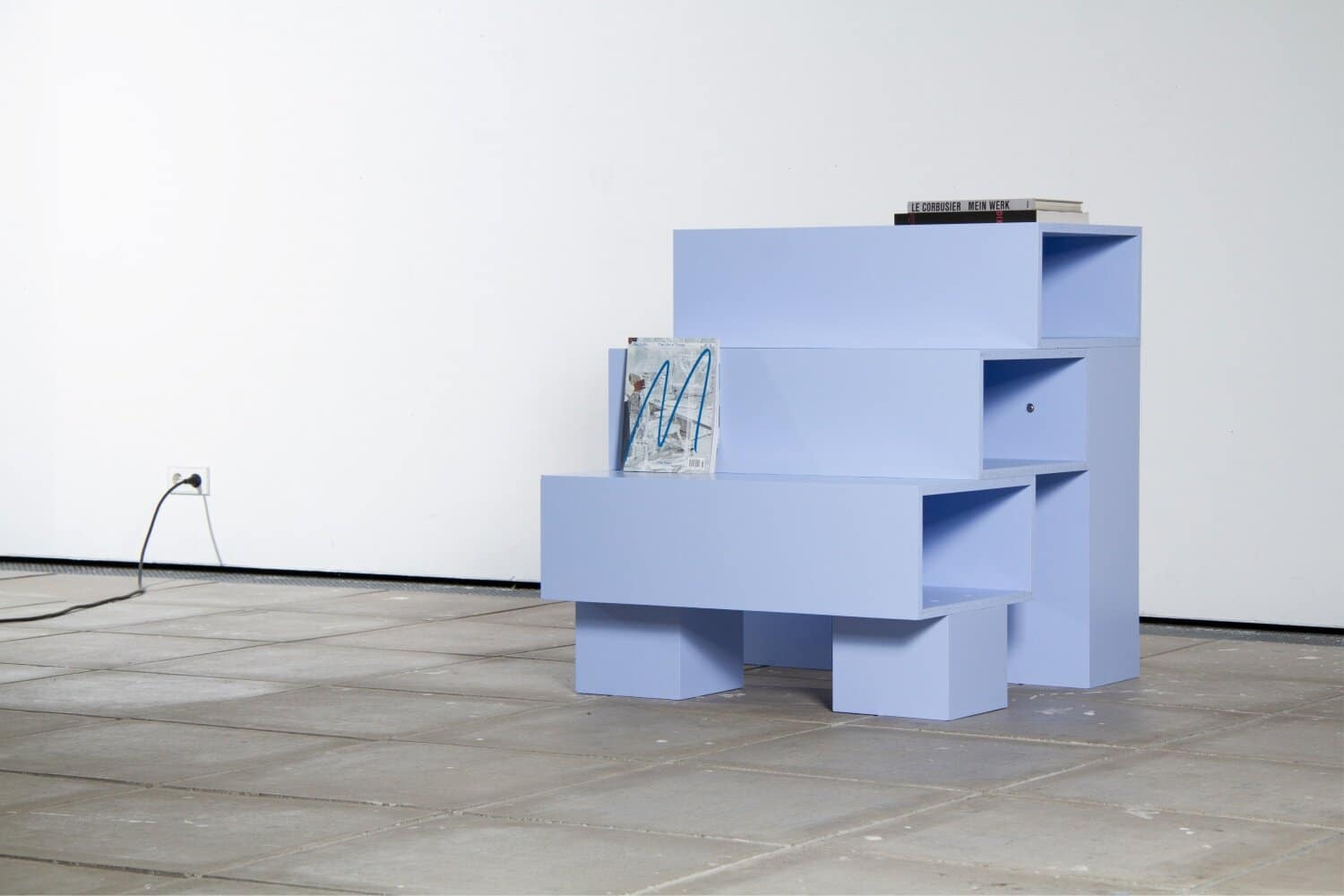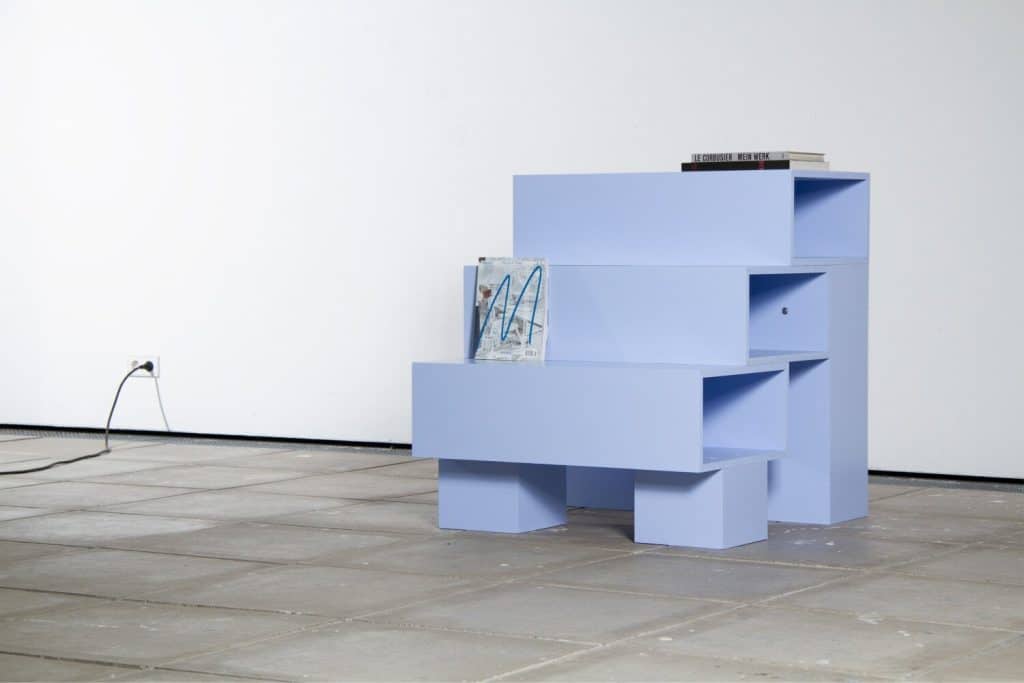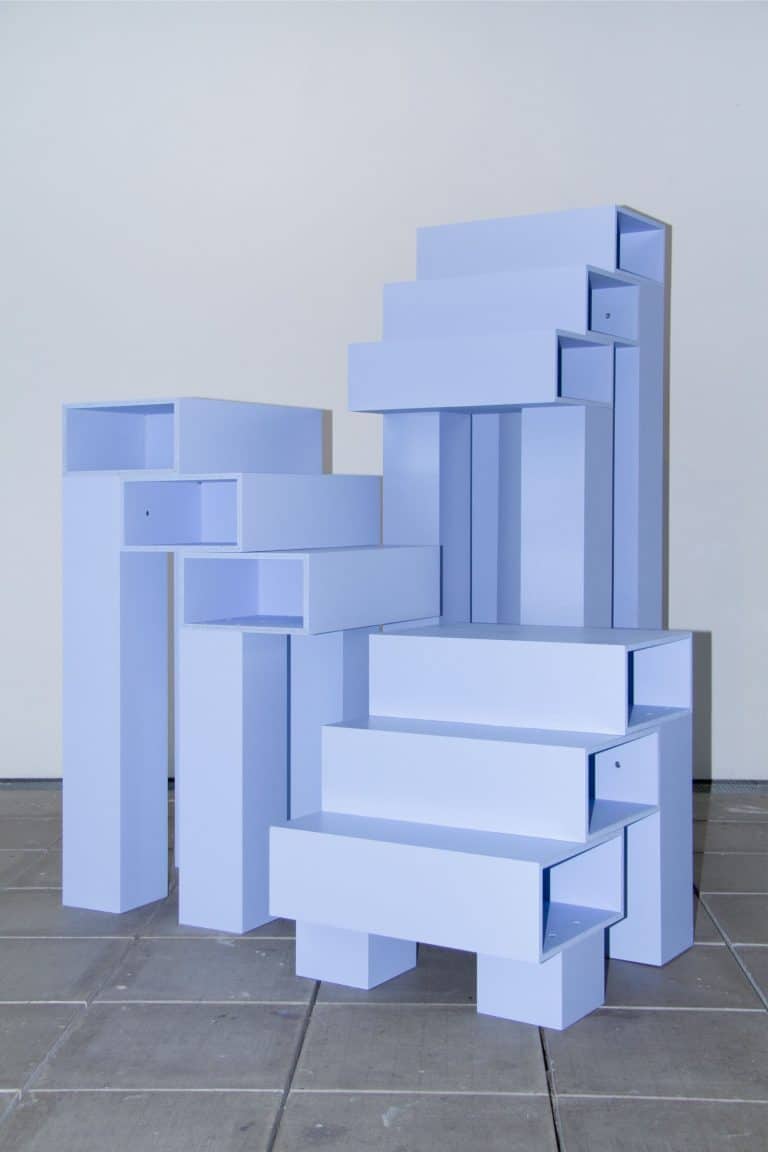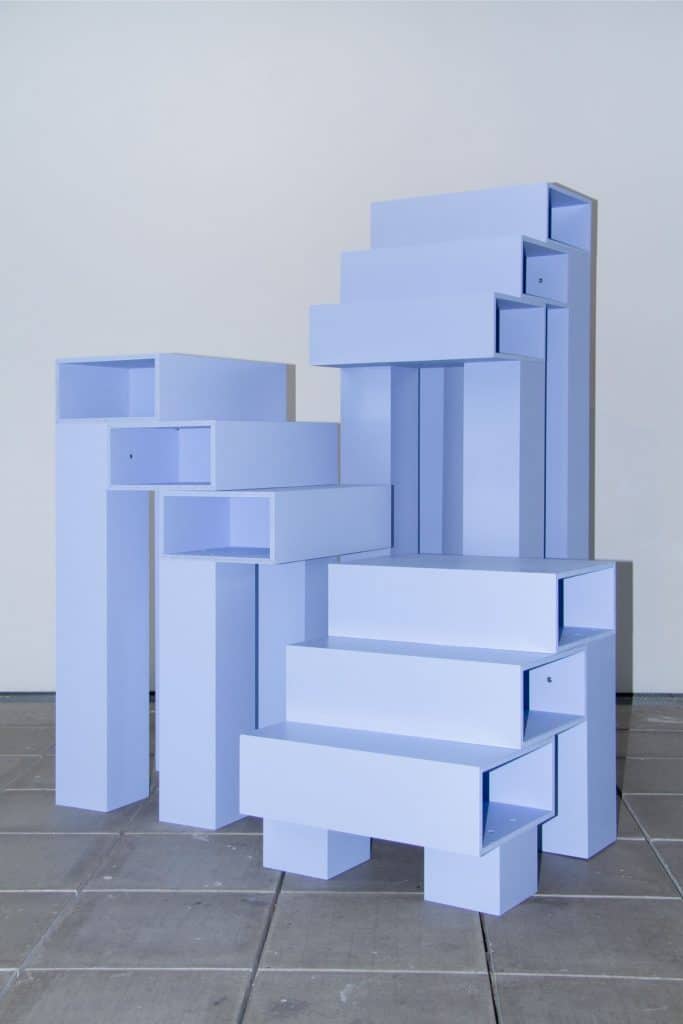 INFORMATION
Photography with courtesy of Haus Otto