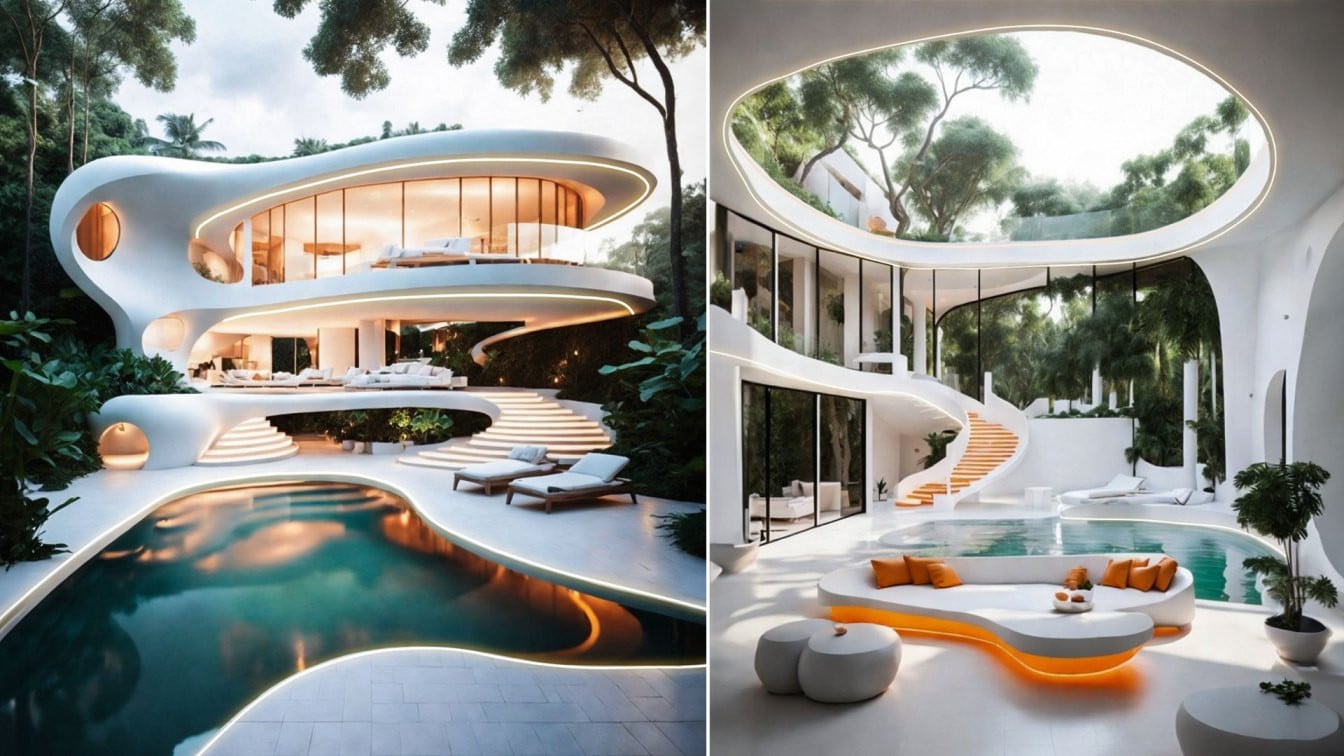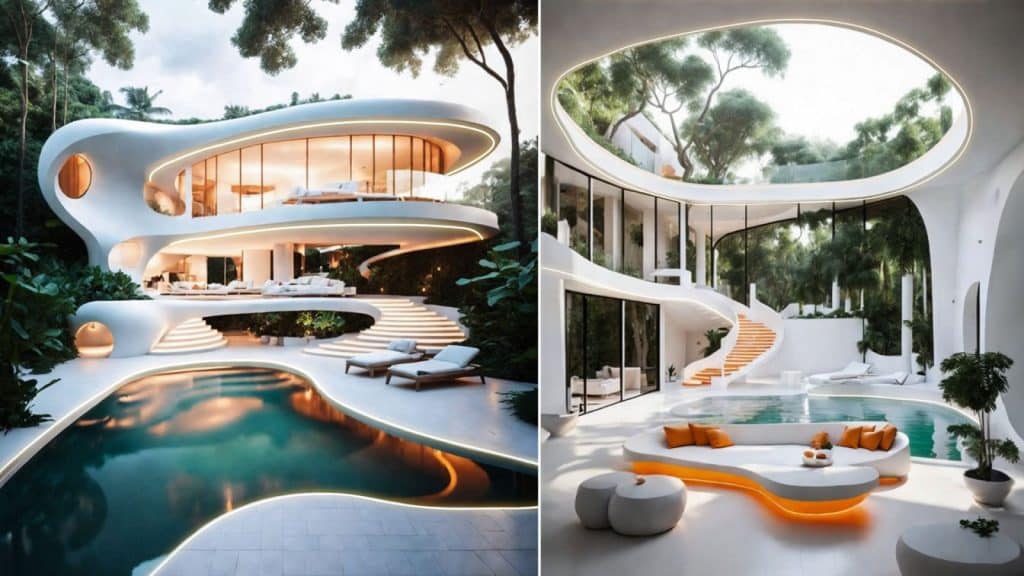 In the lush landscapes of Kelardasht, Iran, architecture firm Amin Moazzen presents their visionary project, the Honey House. Designed by Principal Architect Amin Moazzen and his talented team, this residential villa aims to provide a serene and dreamy escape from the busy world. With a focus on creating a harmonious connection with nature, the Honey House is a concept design that showcases a unique blend of organic forms, ample natural light, and soothing colors.
Situated on a spacious site spanning 1000 square meters, the Honey House boasts a built area of 600 square meters. The architectural design emphasizes a seamless integration with the surrounding environment, with the aim of providing an oasis-like retreat for its future residents. The project is currently in the concept-design phase, highlighting the team's commitment to crafting an exceptional living experience.
Amin Moazzen, the principal architect, envisioned the Honey House as a metaphorical representation of a honey moon sweet, drawing inspiration from its harmonious and calming qualities. The design concept revolves around a curved surface that embraces the structure, punctuated by large windows and skylights that flood the interior with natural light. The interplay between the architecture and the surrounding landscape invites a sense of tranquility and connection to the outdoors.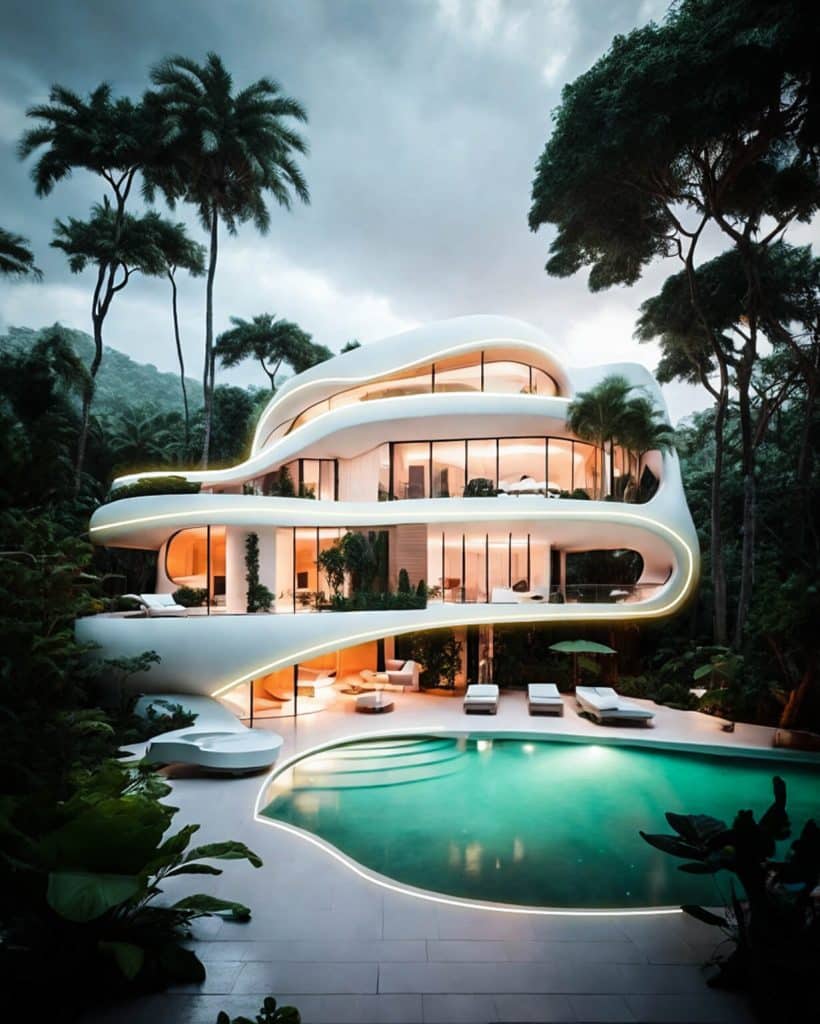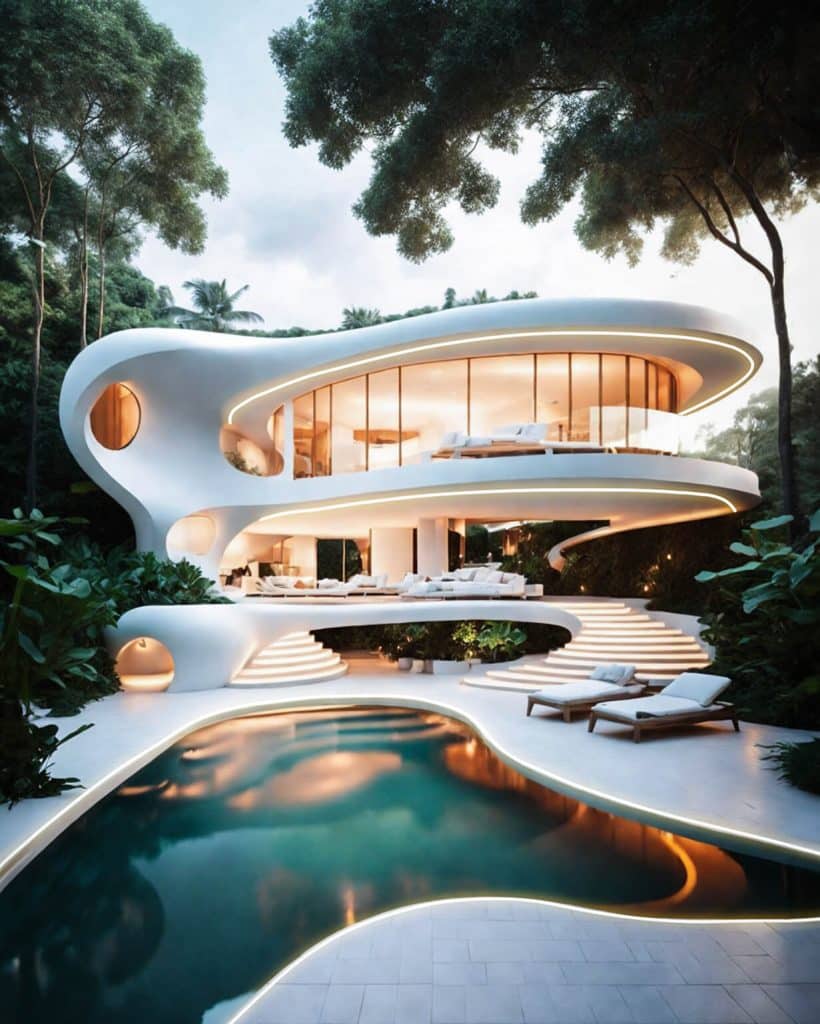 The color palette of the Honey House is carefully curated to enhance the soothing atmosphere. Orange materials have been incorporated strategically to evoke warmth and a touch of vibrancy, while the abundant use of glass and the presence of a green pool symbolize peace and serenity. The result is a harmonious blend of elements that create a truly inviting and dreamlike ambiance.
The design team, led by Amin Moazzen, has employed a range of tools and techniques to bring the Honey House to life. Utilizing modern technologies such as LeonardoAi, Adobe Photoshop, and FireFlyAi, they have been able to visualize their vision in exquisite detail. Amin Moazzen himself has played a crucial role in creating the captivating visualizations that portray the essence of the Honey House.
As a concept design for a private client, the Honey House is a testament to Amin Moazzen's commitment to delivering unique and inspiring architectural solutions. While the completion year is yet to be determined, the Honey House promises to be a remarkable residential villa that offers a serene and enchanting retreat for its inhabitants.