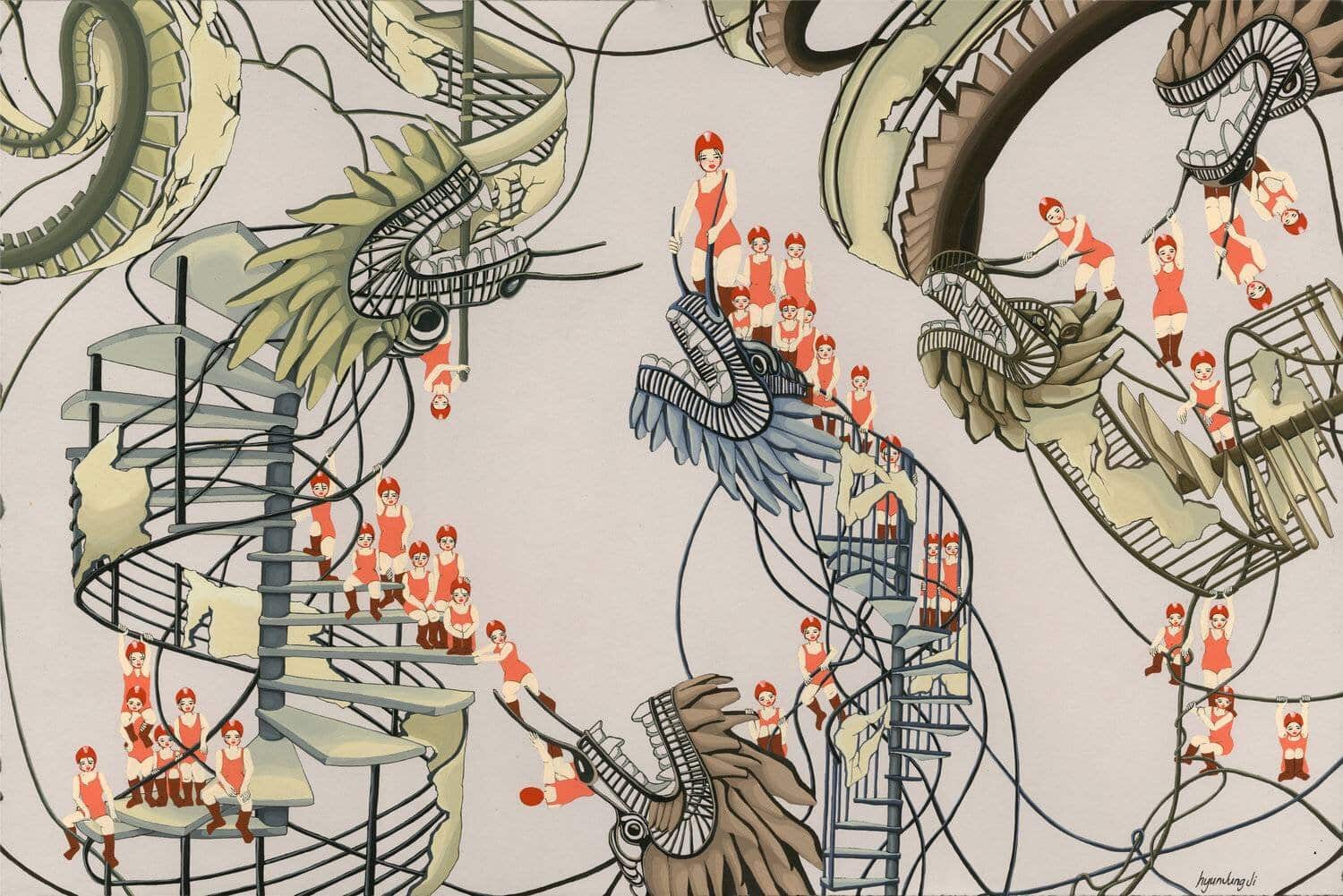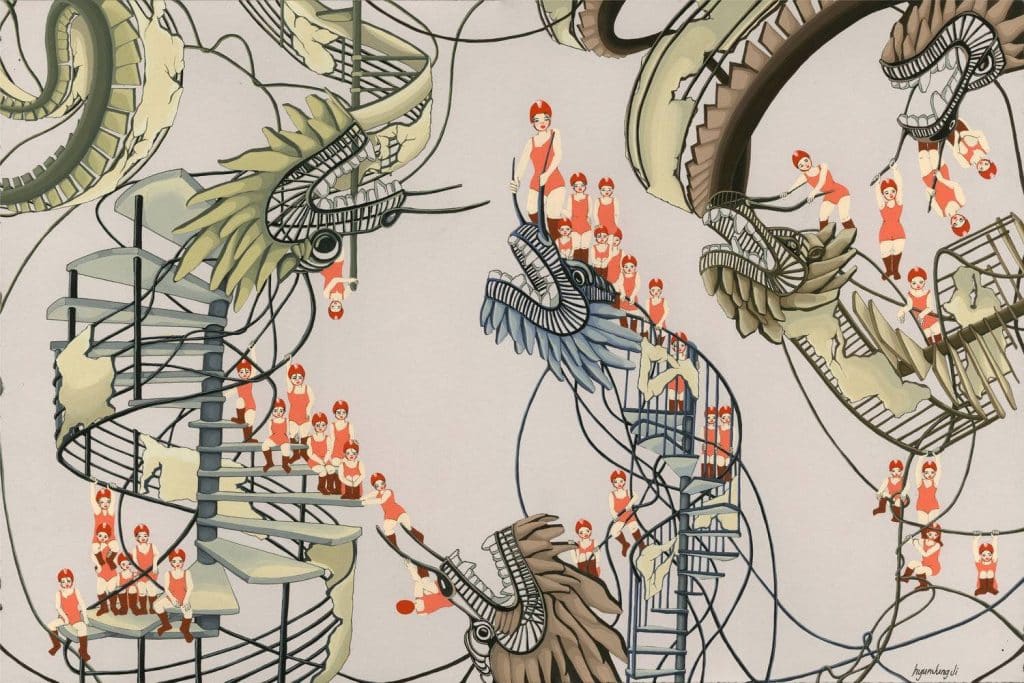 Hyun Jung Ji captivates the art world with her vibrant illustrations and paintings.
Based in Los Angeles, California, Ji's artwork is known for her great attention to detail that focuses on a variety of different scenes that dip into the realm of surrealism. Ji's images burst with innovative ways that she ultimately sees the world, adding in her South Korean roots into her work, weaving the occasional dragon into her pieces. Ji has mentioned that her memories are what fuel her to keep going and that her heart is truly rooted in these memories. Her images reflect a sense of chaos, as dozens of actions are happening at once. She fills the pieces with multiple figures of herself, this being an attempt to tie her past self to her current self.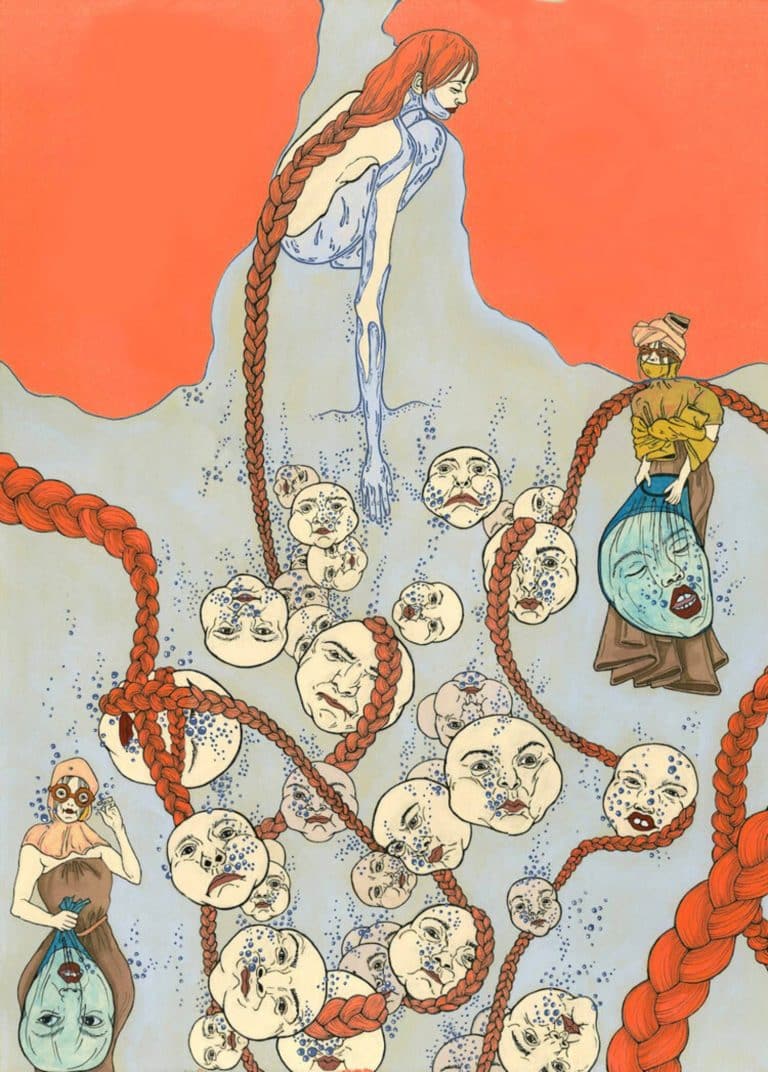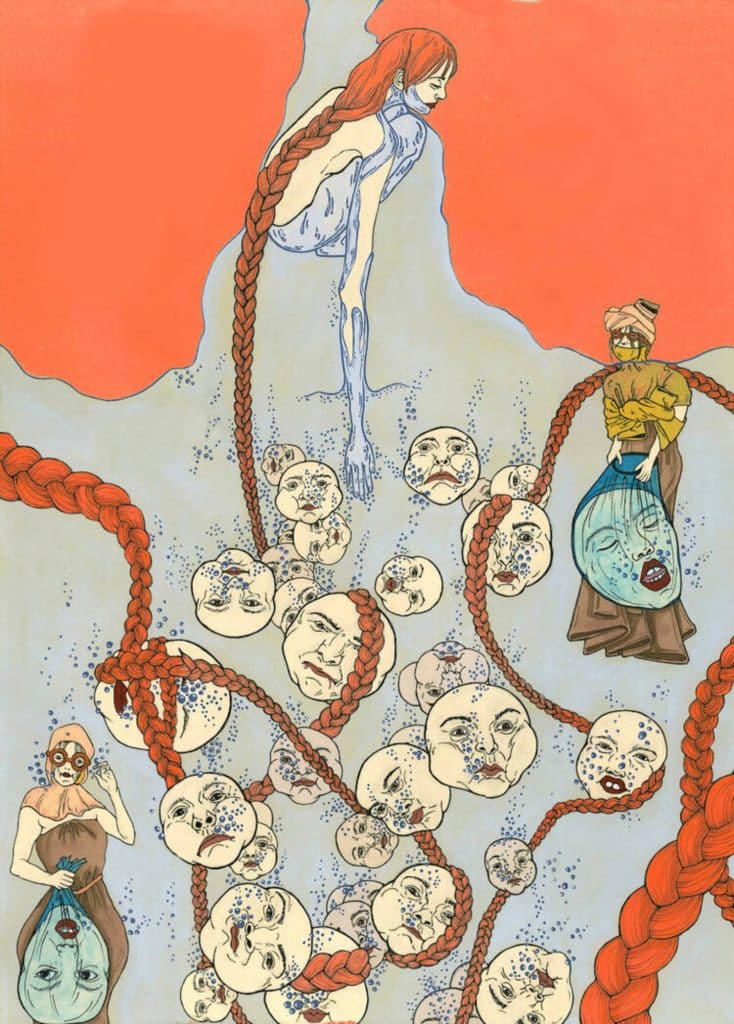 Consistently in her paintings there lies a thread, or rope-like image that ties all of these things together in the overall piece. Her style has an overwhelming sense of movement that everything, however chaotic, is going together in the same direction. Embedded in a layer of her work, she adds a water theme, giving the sense of drowning or feeling of keeping the head above water. The emotions that are on the faces of the models vary, however always seem to be fighting for an overall sense of peace. Ji's work plays around with a variety of color palettes, every piece never touching the same colors that were previously used. It is Hyun Jung Ji's personal touch that brings her work to life, as she ties herself into each of her paintings.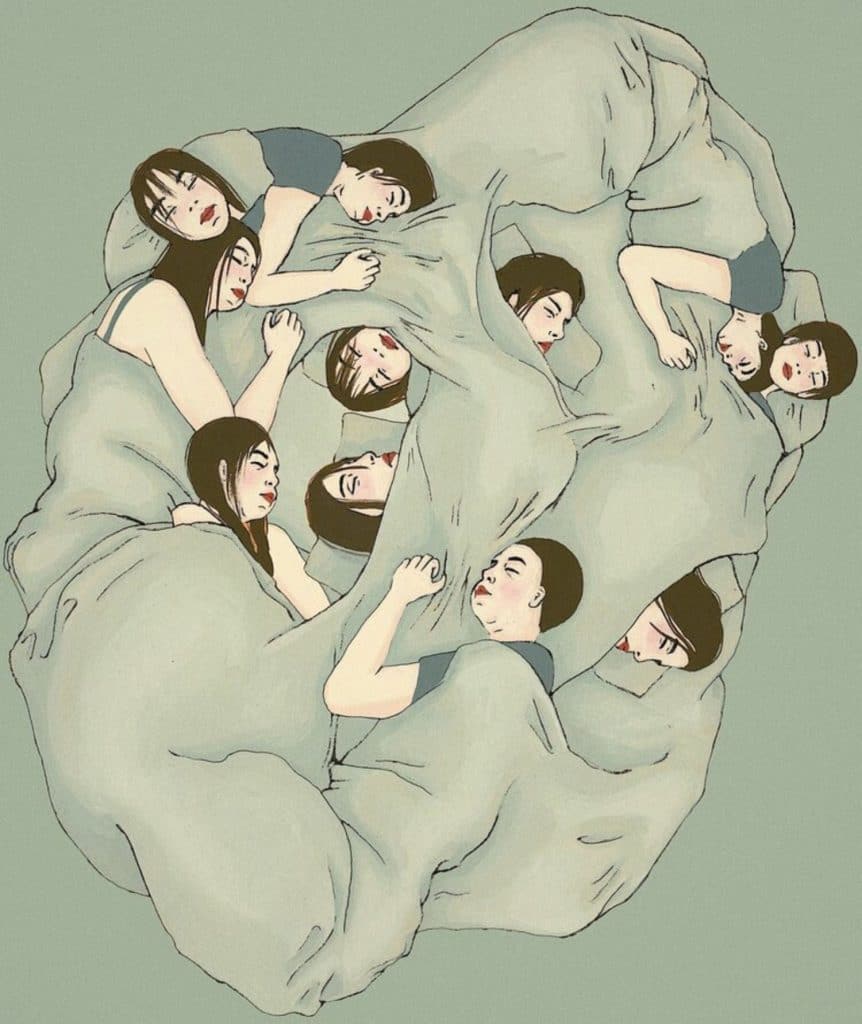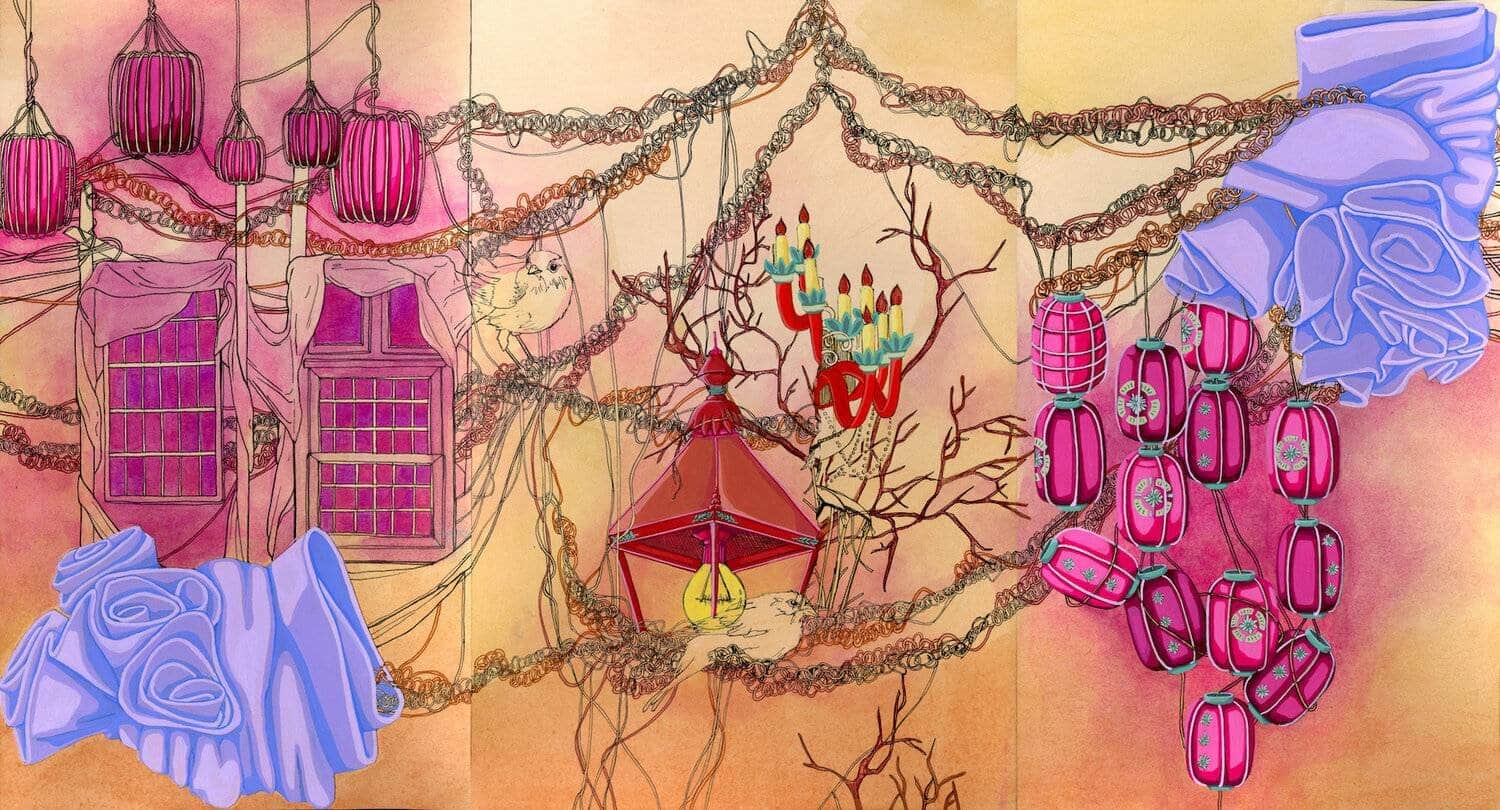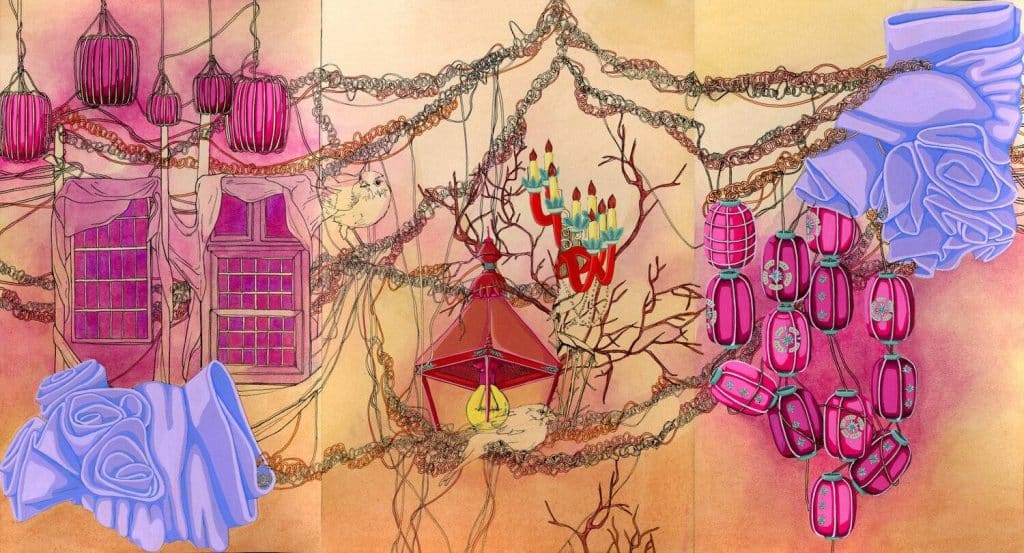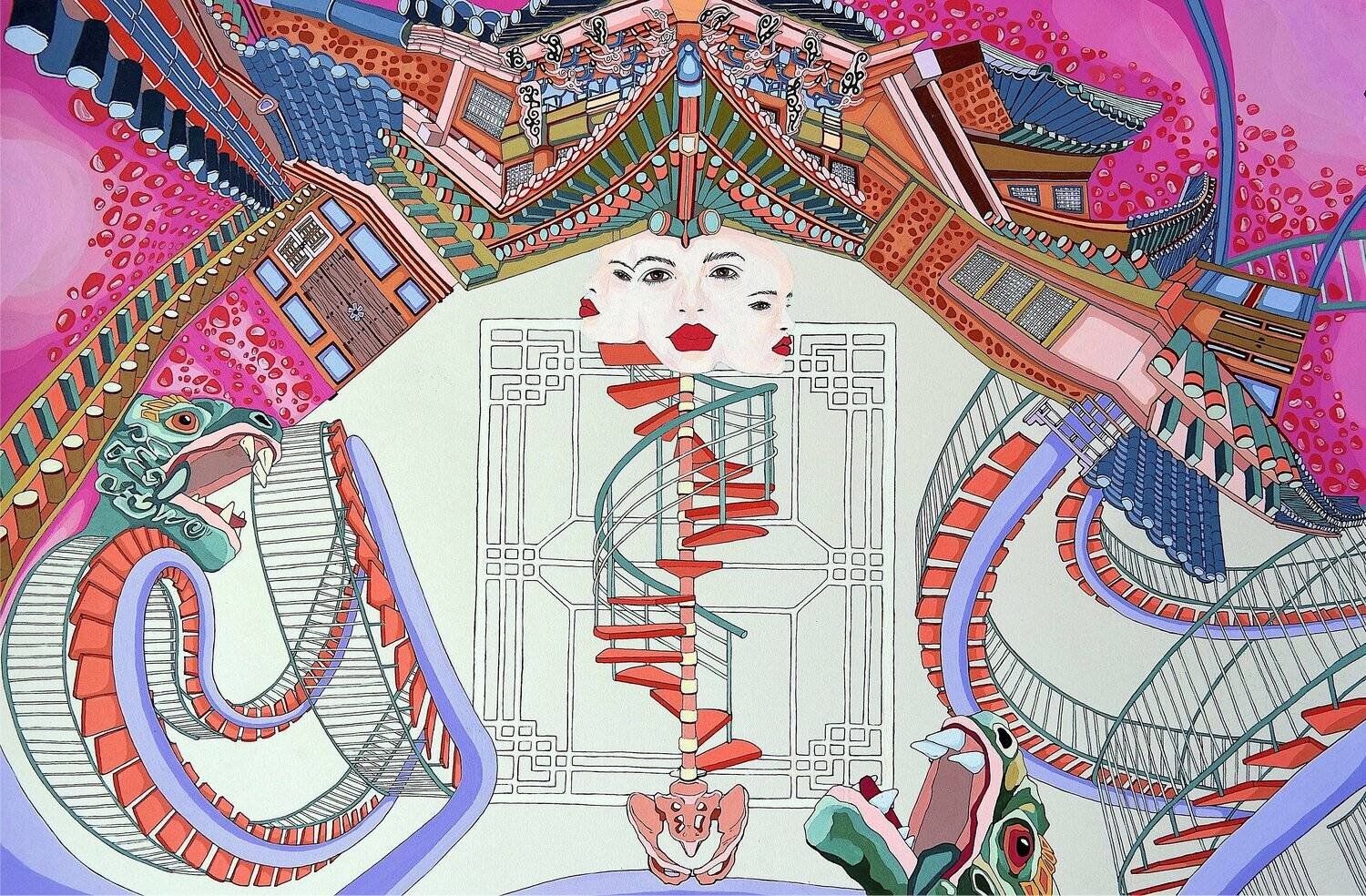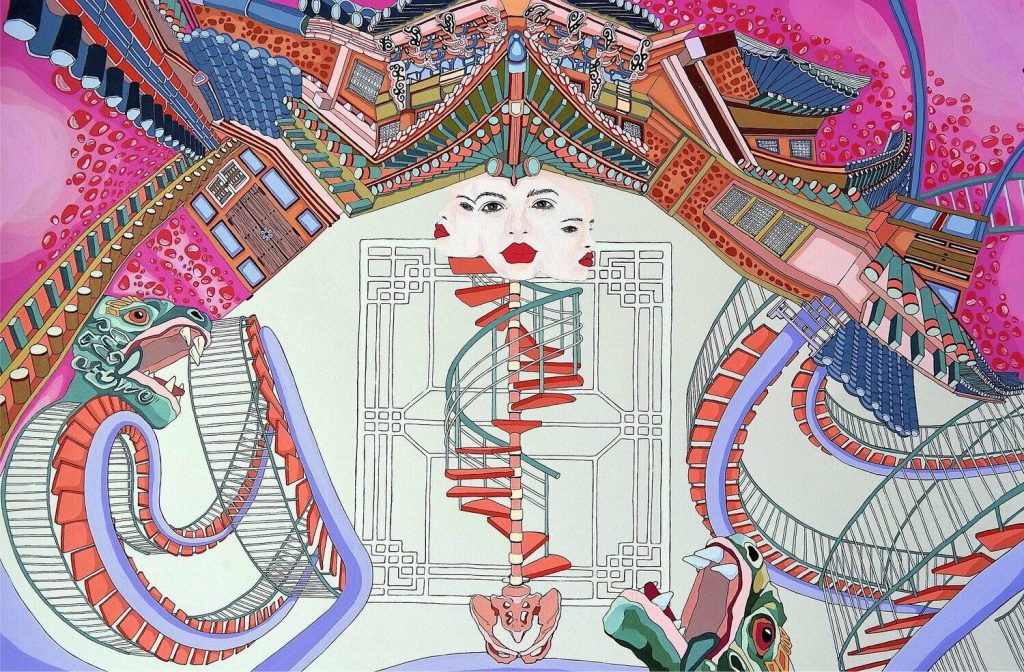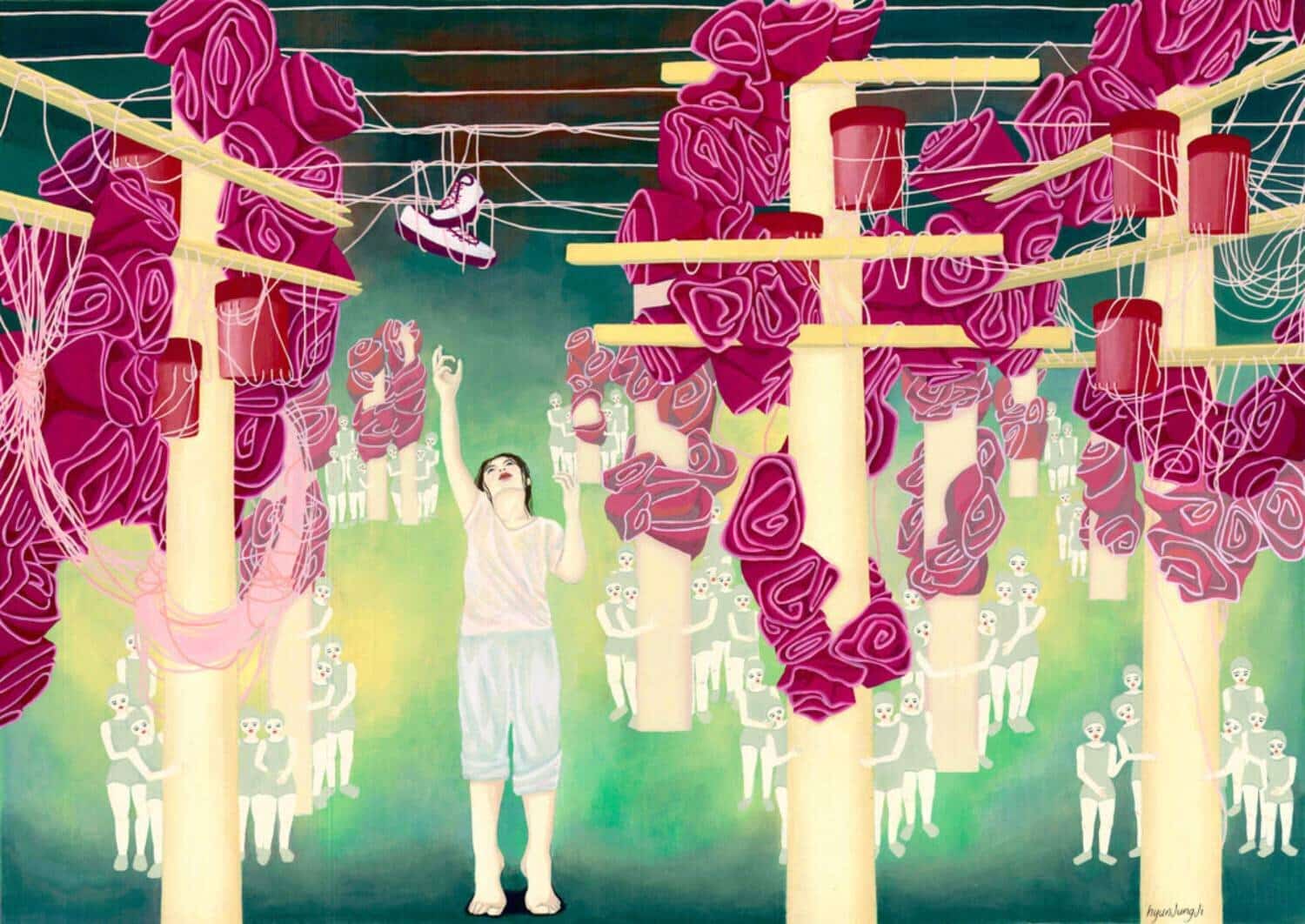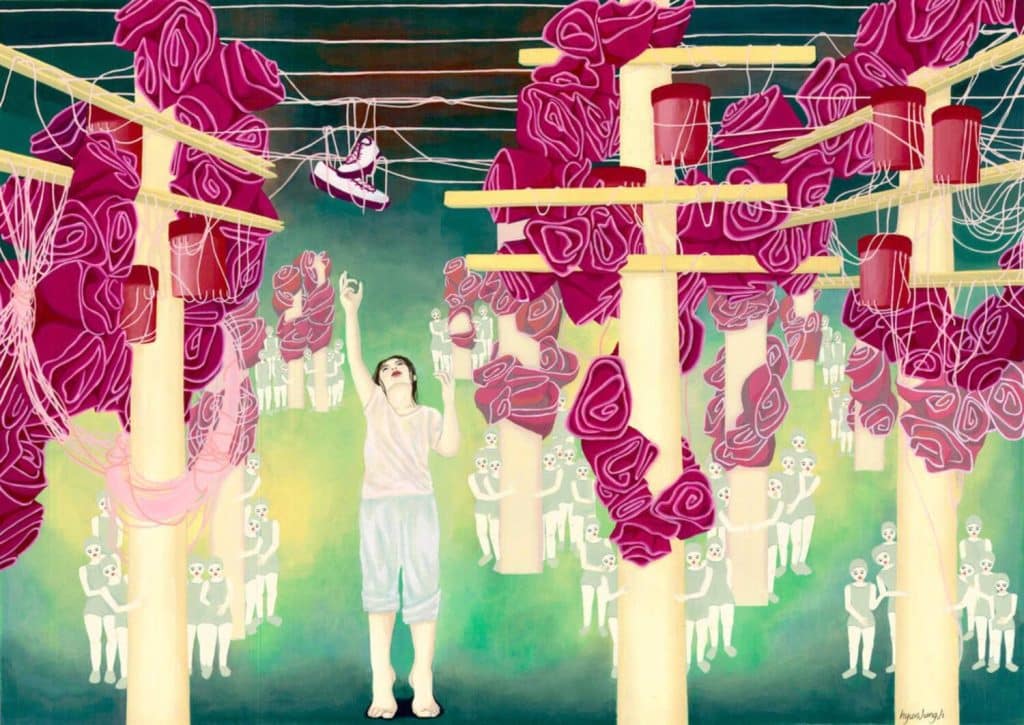 INFORMATION
Images with courtesy of Hyun Jung Ji