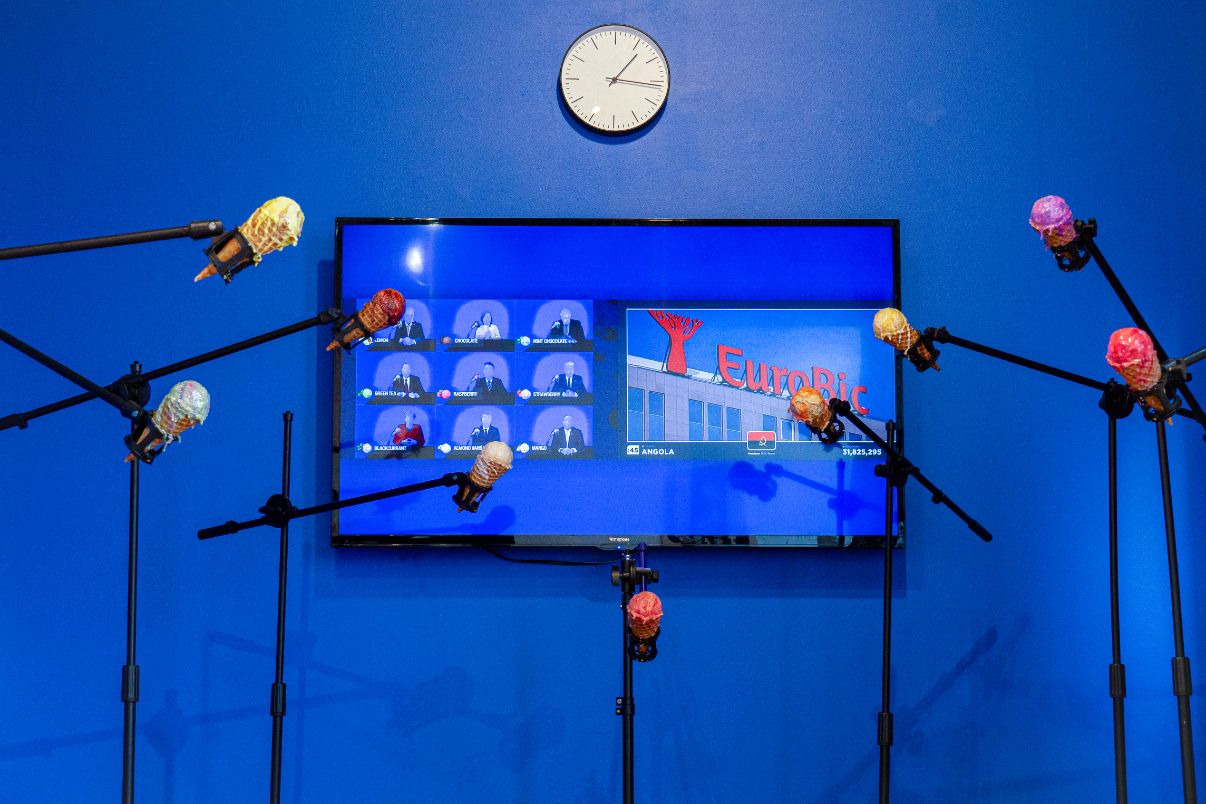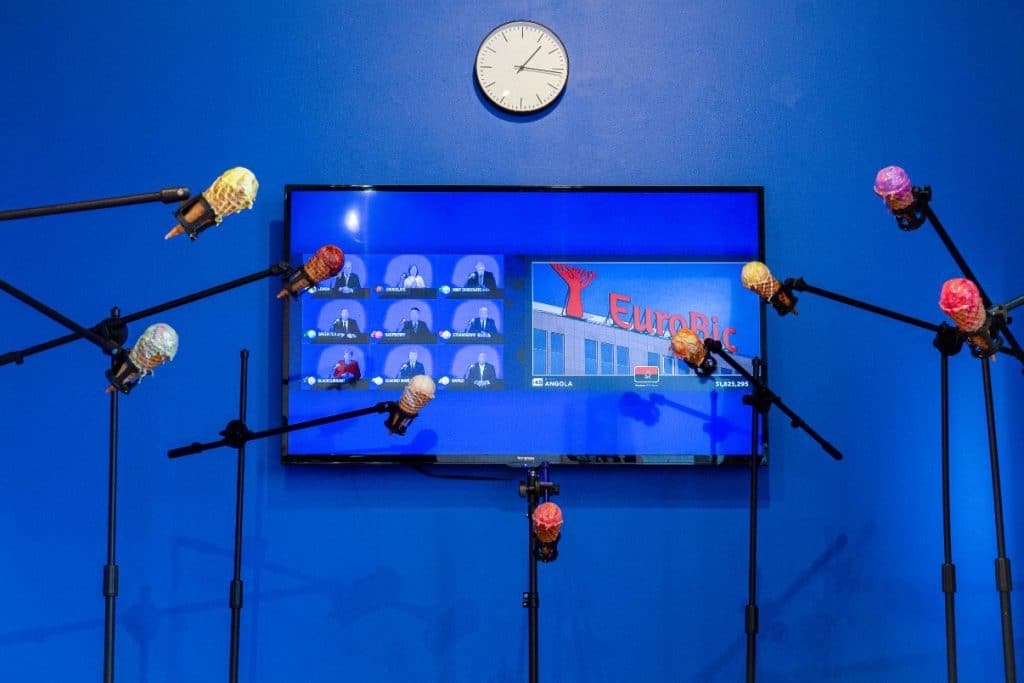 In the realm of contemporary art, where technology and creativity intertwine, Hailing Liu's groundbreaking installation titled "Ice Cream Discourse (2020-2021)" emerges as a mesmerizing blend of video, scent, and augmented reality. This mixed-media masterpiece transcends traditional artistic boundaries, immersing its audience in an otherworldly experience that challenges perceptions of reality and virtuality. Through a meticulously curated combination of visuals, sounds, scents, and interactivity, Liu invites viewers to partake in a multi-sensory odyssey that explores both the absurd and the poignant aspects of our lives during times of crisis.
At its core, "Ice Cream Discourse" serves as an invitation to traverse an alternate universe, one that blurs the line between the tangible and the intangible. Hailing Liu employs a two-channel video to captivate viewers with a visually captivating narrative. This narrative is seamlessly interwoven with found objects and augmented reality interactions, constructing a holistic experience that not only stimulates the eyes and ears but also engages the sense of smell. The installation's ingenious use of a diffuser that emits a sugary-sweet ice cream aroma further envelops the audience, cementing the sensory journey.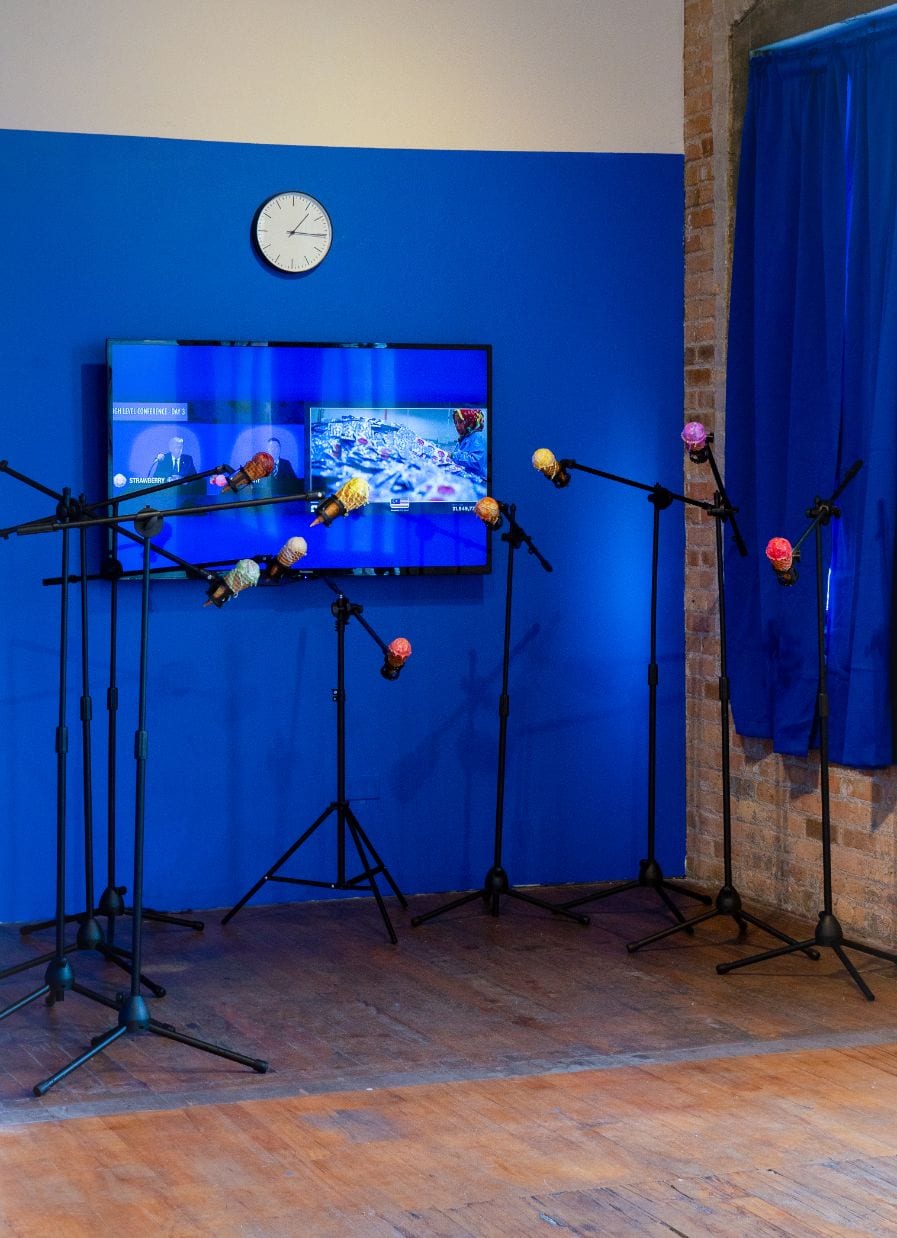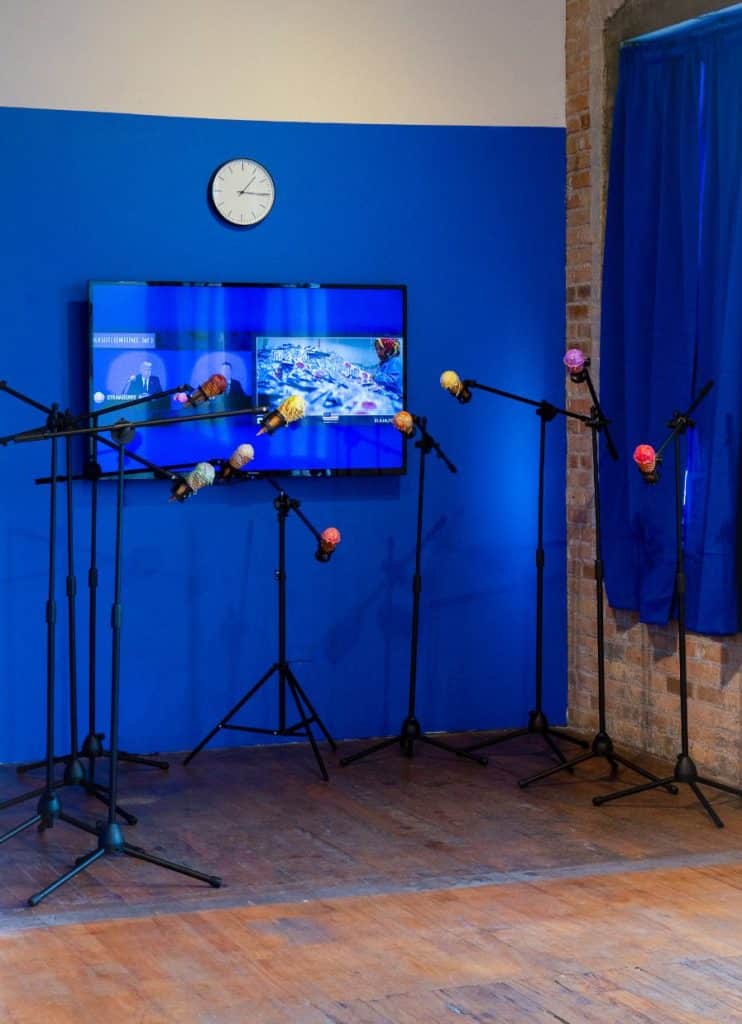 In a world that often compartmentalizes art forms, Hailing Liu's creation encourages us to abandon these preconceived notions. Instead, the audience is presented with a cohesive amalgamation of the auditory, visual, and olfactory, working harmoniously to transcend conventional artistic expectations. This dissolution of artistic boundaries mirrors the very theme that "Ice Cream Discourse" seeks to explore: the convergence of reality and media-driven representation.
Central to the project's narrative is its aspiration to craft a fictional yet thought-provoking story. This narrative investigates the chasm between our lived experiences and the filtered lens of media representations. Liu's installation ingeniously dissects the unease and helplessness that emerged during the convergence of the pandemic crisis and social-political unrest. Through the lens of the absurd, viewers are invited to reflect on their sense of control—or lack thereof—in the face of overwhelming events.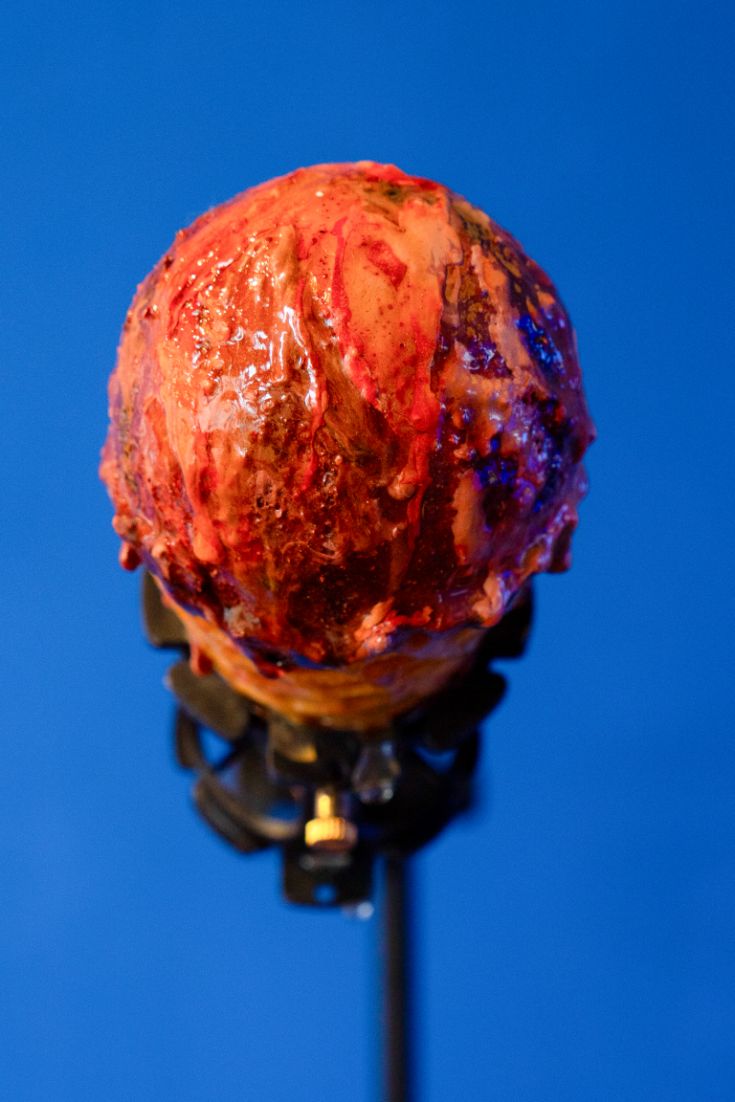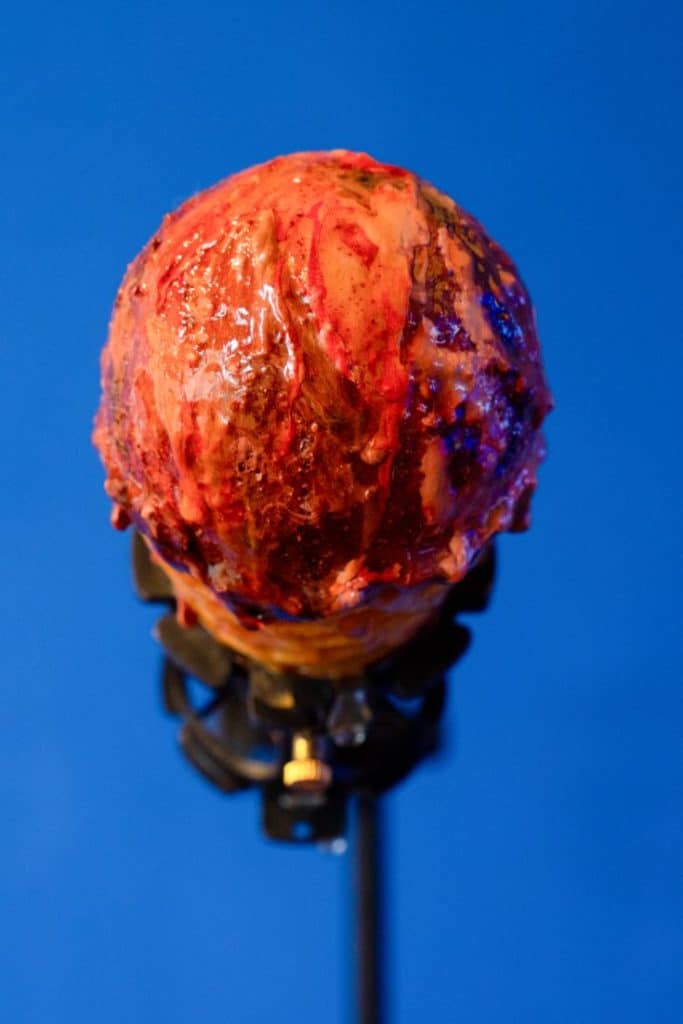 The genesis of "Ice Cream Discourse" can be traced back to Liu's earlier experimental video piece, "The first United Ice Cream Assembly closes today." Crafted as a fabricated news story in the pre-pandemic year of 2020, this piece laid the foundation for the larger installation. In a twist that encapsulates the project's essence, Liu inserts "The first United Ice Cream Assembly closes today" into real news contexts, melding authentic news sources with the fictional narrative. This blurring of boundaries challenges audiences to reevaluate their perceptions and confront the interplay between reality and imagination.
As a testament to its transformative power, "Ice Cream Discourse" has journeyed from its initial iteration to multiple versions, each hosted in distinct settings. From the SAIC Gallery in 2021 to the Woman Made Gallery in 2023—both in Chicago—the installation has continued to captivate and engage viewers across different timelines and spaces. This adaptability speaks to the universality of the project's themes, which resonate across various contexts and periods.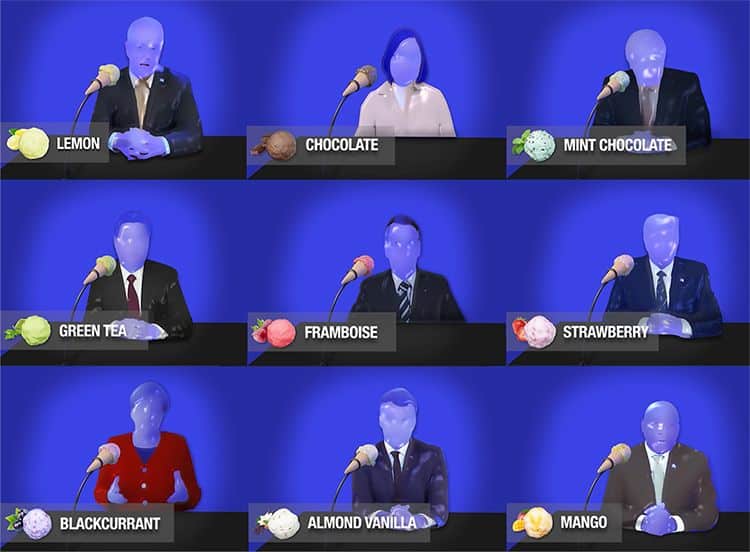 Hailing Liu's "Ice Cream Discourse (2020-2021)" stands as a testament to the creative potential that lies at the intersection of technology, art, and human experience. Through its multi-sensory approach, this installation dismantles traditional artistic boundaries while inviting viewers to ponder the complex relationship between reality, representation, and the emotional landscape. In an age marked by rapid change and upheaval, Liu's work serves as a poignant reminder of the power of art to inspire reflection, introspection, and ultimately, a deeper understanding of the world around us.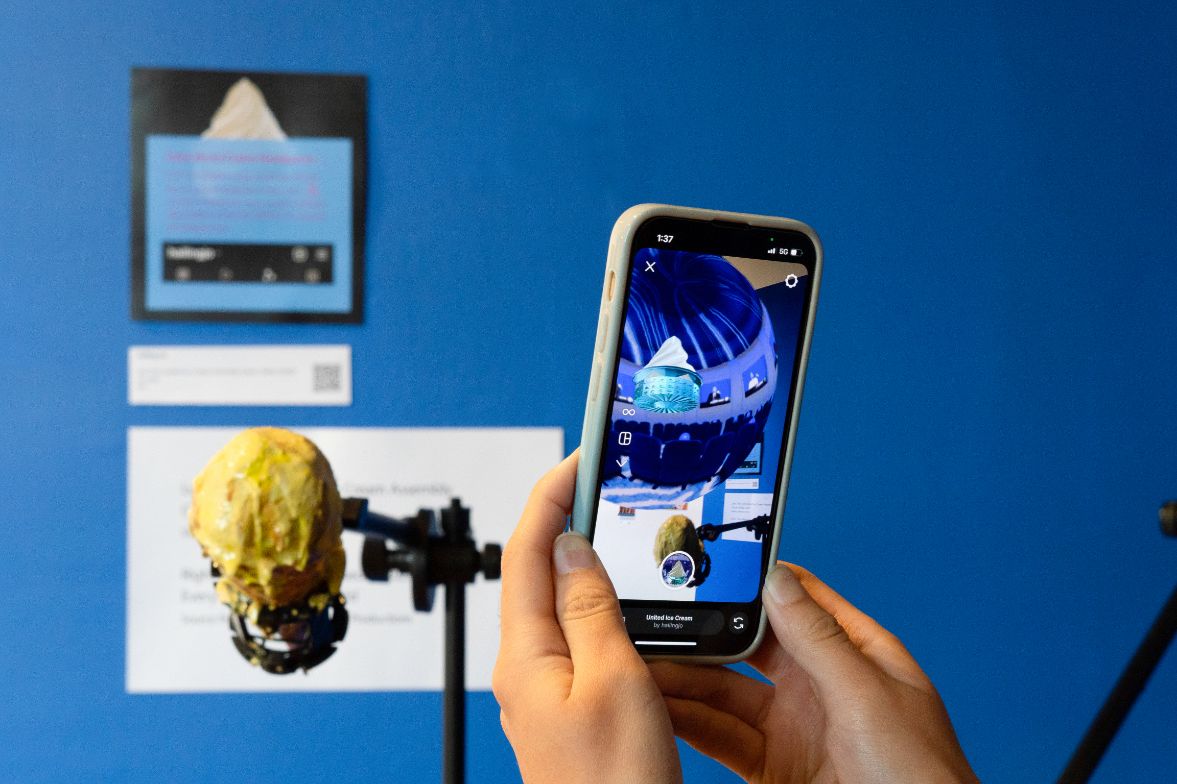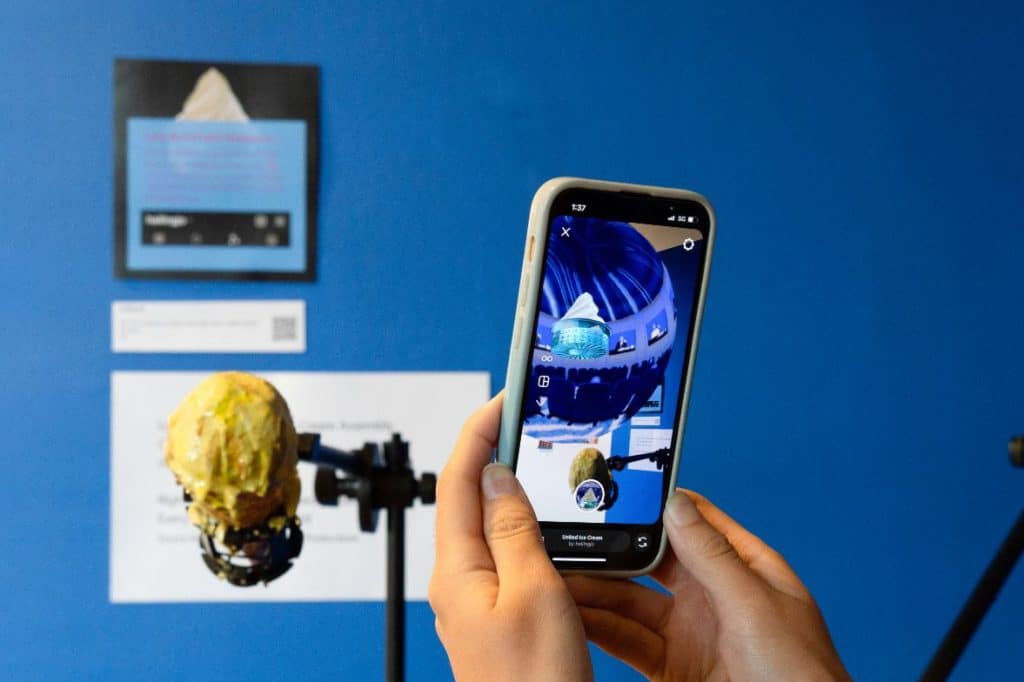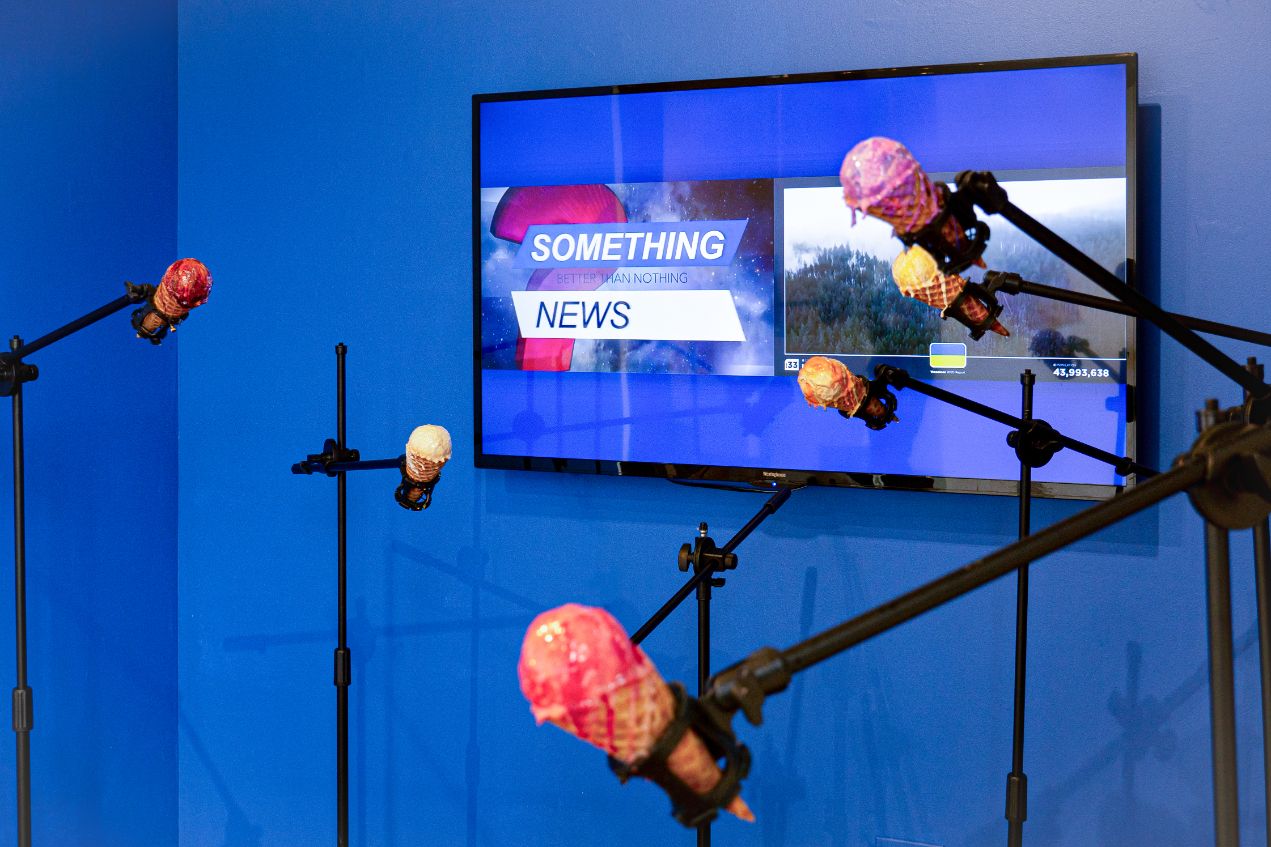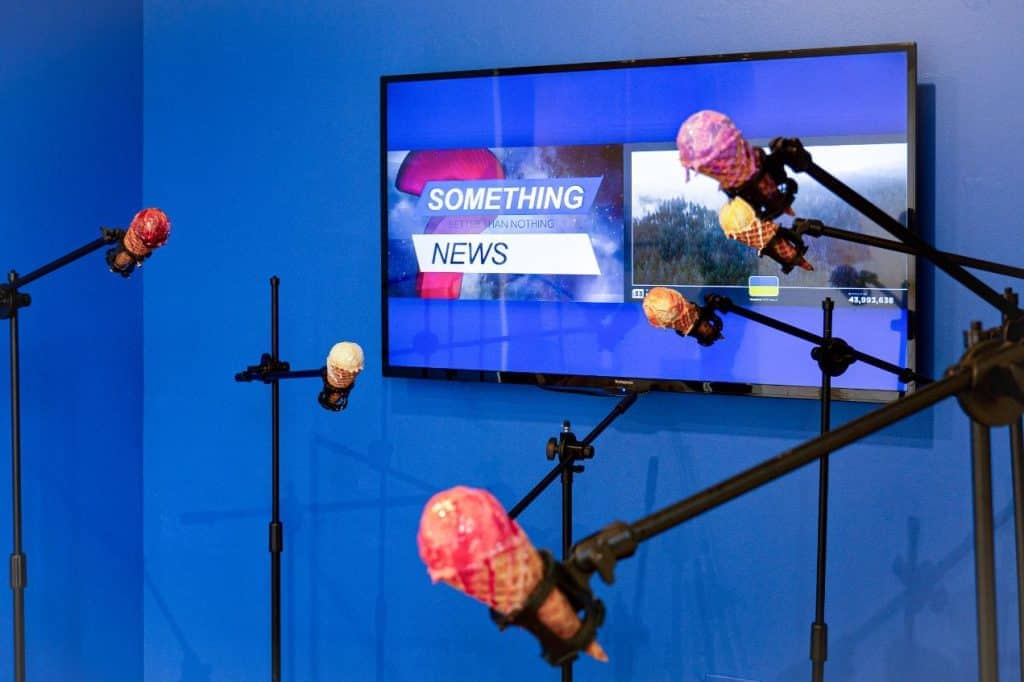 Artist
Website: https://liu-hailing.com
Portfolio: https://liuhailing6h0.myportfolio.com
Instagram: www.instagram.com/hailingjo/