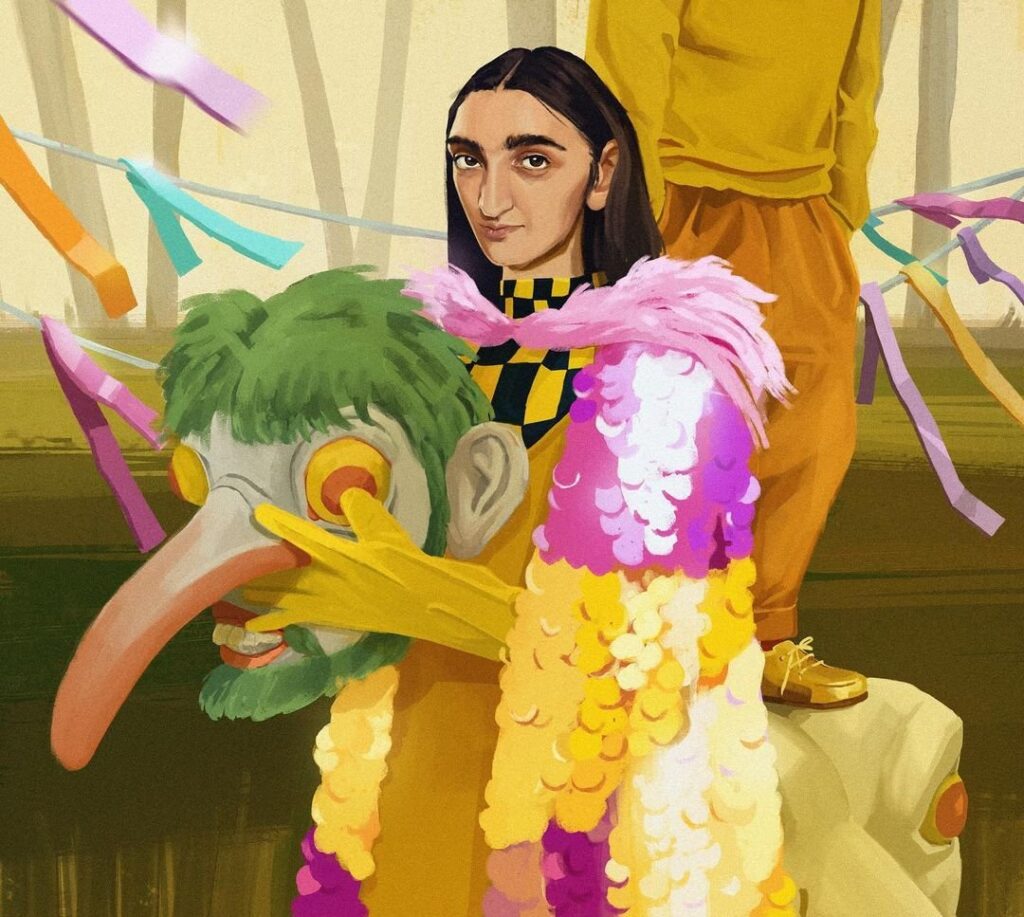 PLEASE INTRODUCE YOURSELF
I am Mariam ElReweny, an Egyptian artist, based in Cairo. I graduated from fine arts college, oil department and I am still trying to find a balance between traditional and digital art.
HOW WOULD YOU BEST DESCRIBE YOUR STYLE?
I would like to call it experimental, but I think I still need to get out of my comfort zone a bit to call it like that. For now, I try to mix reality with a tiny bit of fantasy.
HOW DID YOU GET INTO ART?
As long as I remember I was into arts in all its forms, but art class was my favorite at school. I took it more seriously in college, but as a kid I was always with my colored pencils and crayons.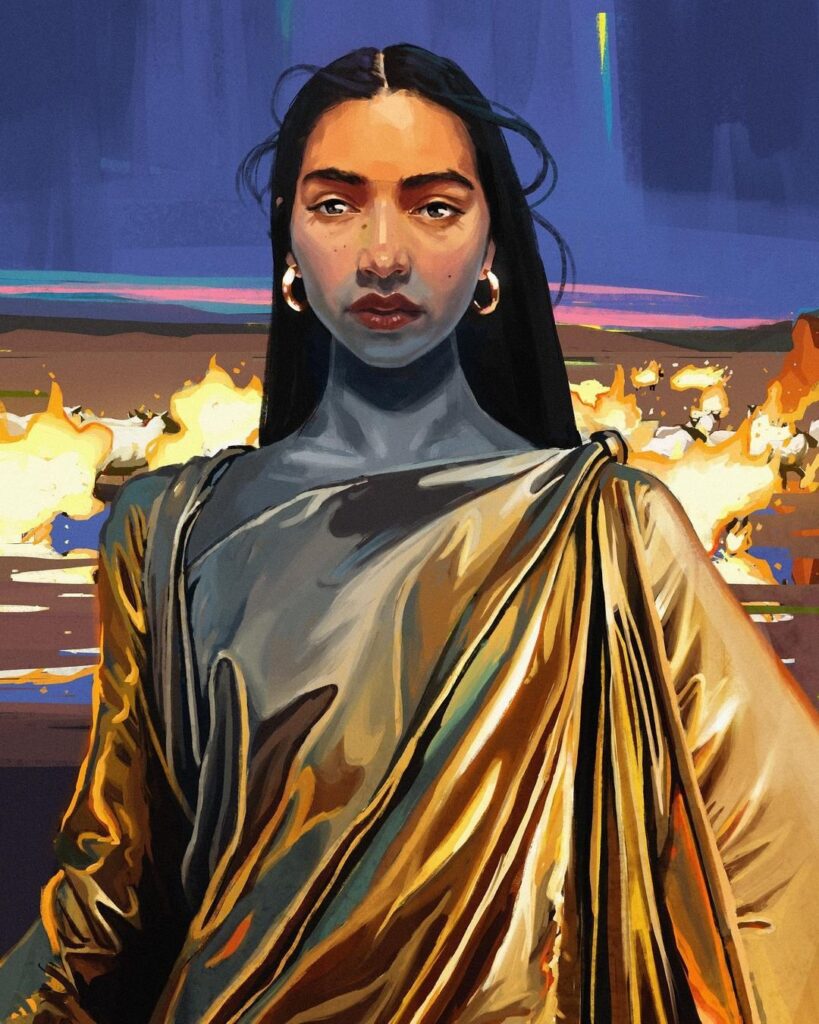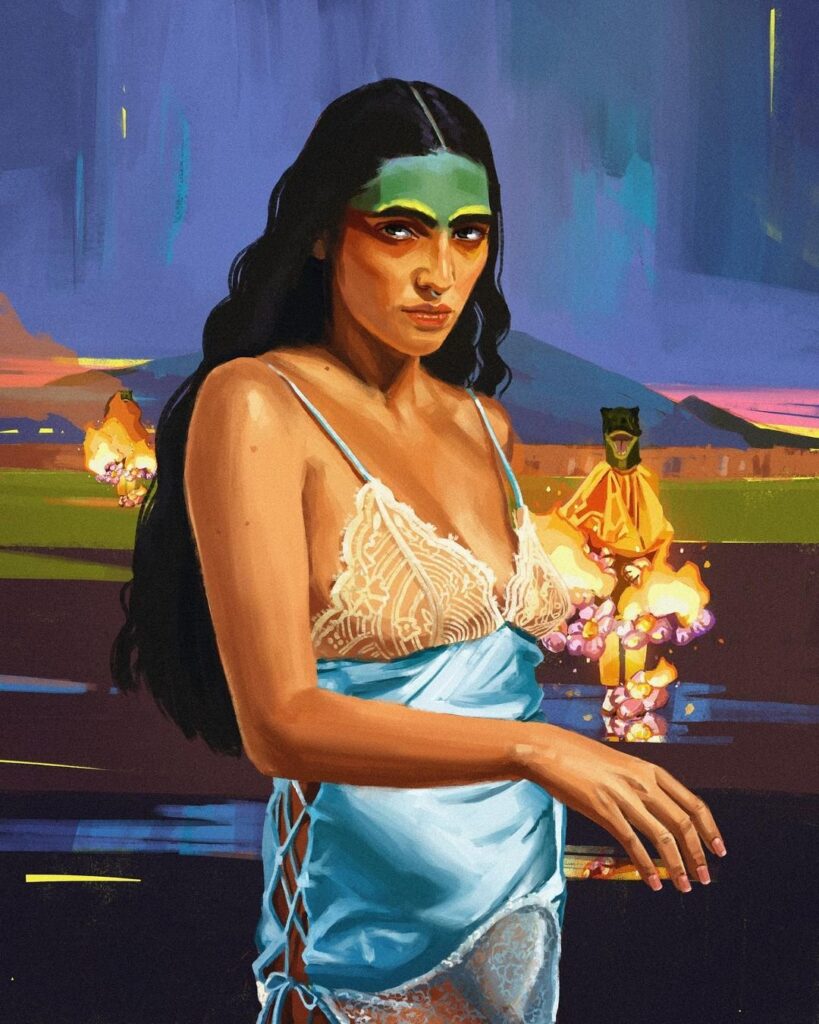 WHO OR WHAT ARE SOME OF YOUR MAJOR INFLUENCES?
I try to let everything influence me, nature, movies, photographs, different types of art. As for people, there are many artists and fashion icons that inspire me as well. Fashion takes a big part in my painting process lately so, I try to follow up with the fashion world.
CAN YOU TELL US ABOUT YOUR WORKING PROCESS?
Usually, when I see something that strikes an idea in my head I try to look up for references that works best with my idea. Other times when I am out of ideas, I keep looking at different art works, videos until something hits. Having an artistic block can be an issue so I start with something simple like sketching what is right in front of me or a really simple object till it evolves.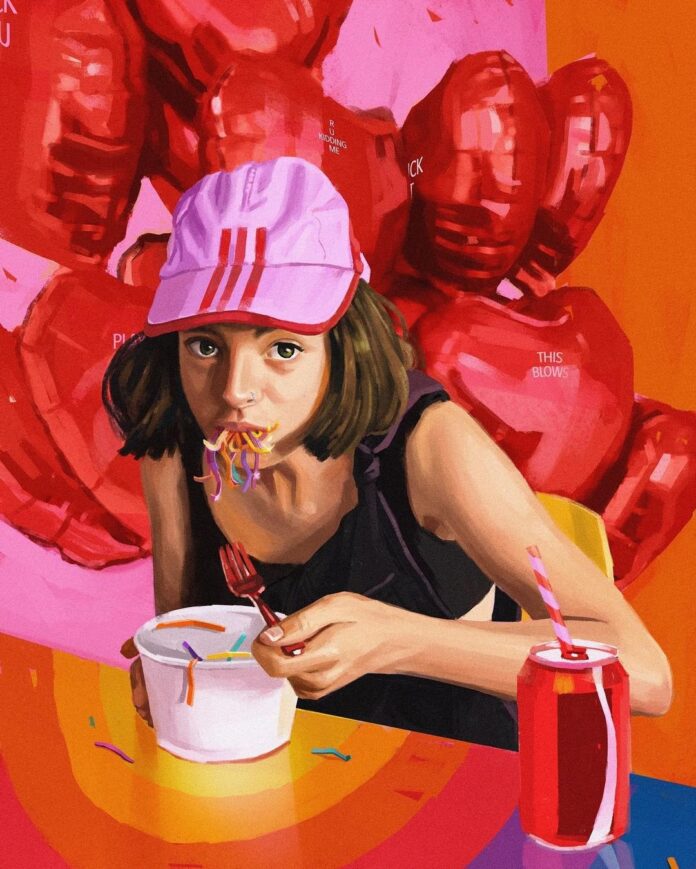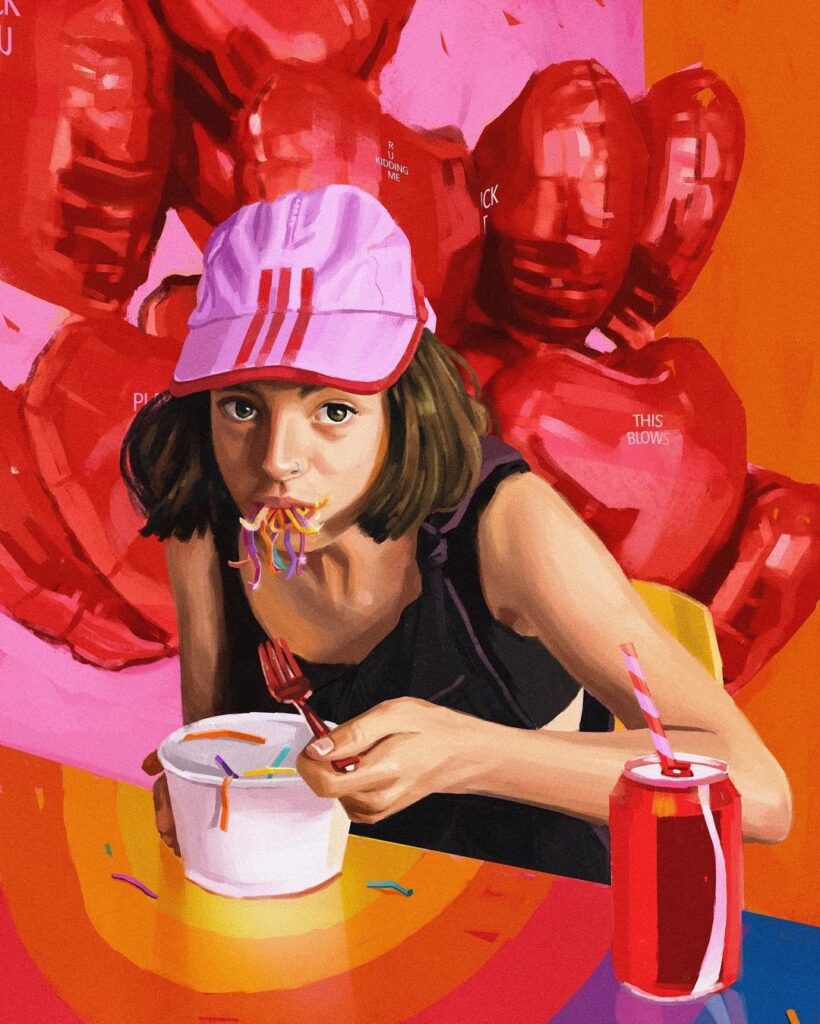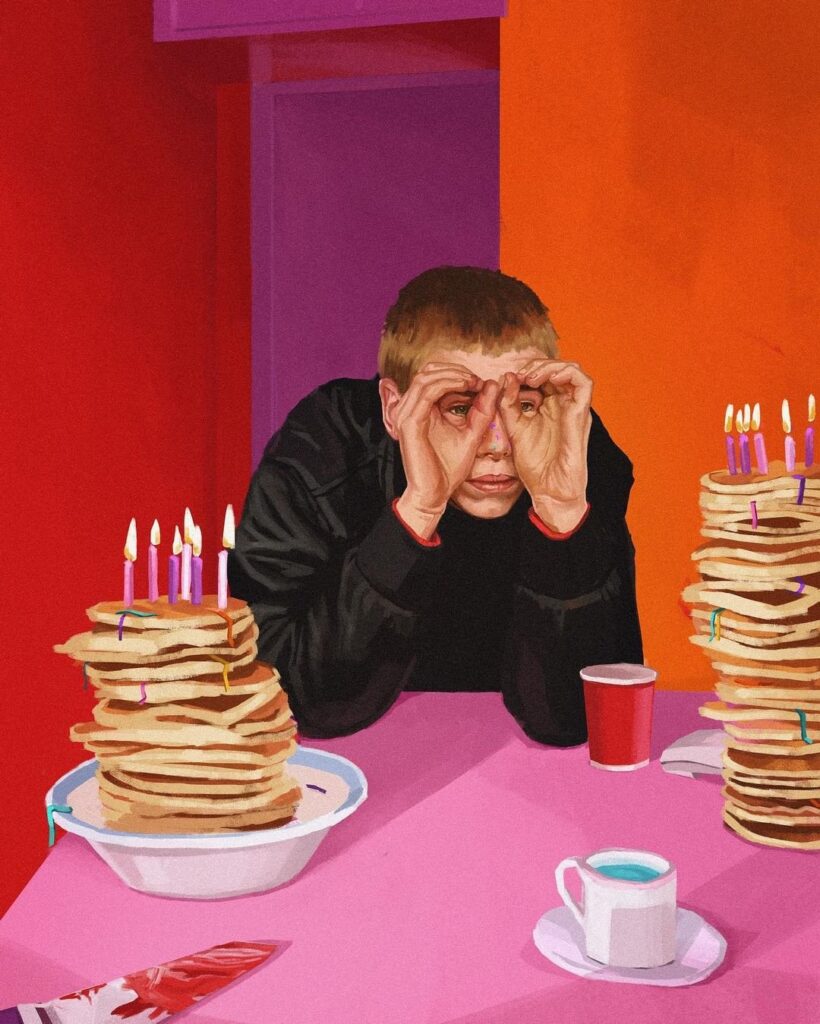 WHAT MOTIVATES YOU TO CREATE?
The need to create, it's an urge that I can't control. Sometimes I lose motivation, but once I start some new piece it's a thrill that nothing can compare to.
SEND A MESSAGE TO YOUR FUTURE SELF.
Thats a tricky one, I hope my future self sends me a message now.
WHAT ARE YOU CURRENTLY WORKING ON?
Right now, I am working on different commercial projects that unfortunately can't share yet.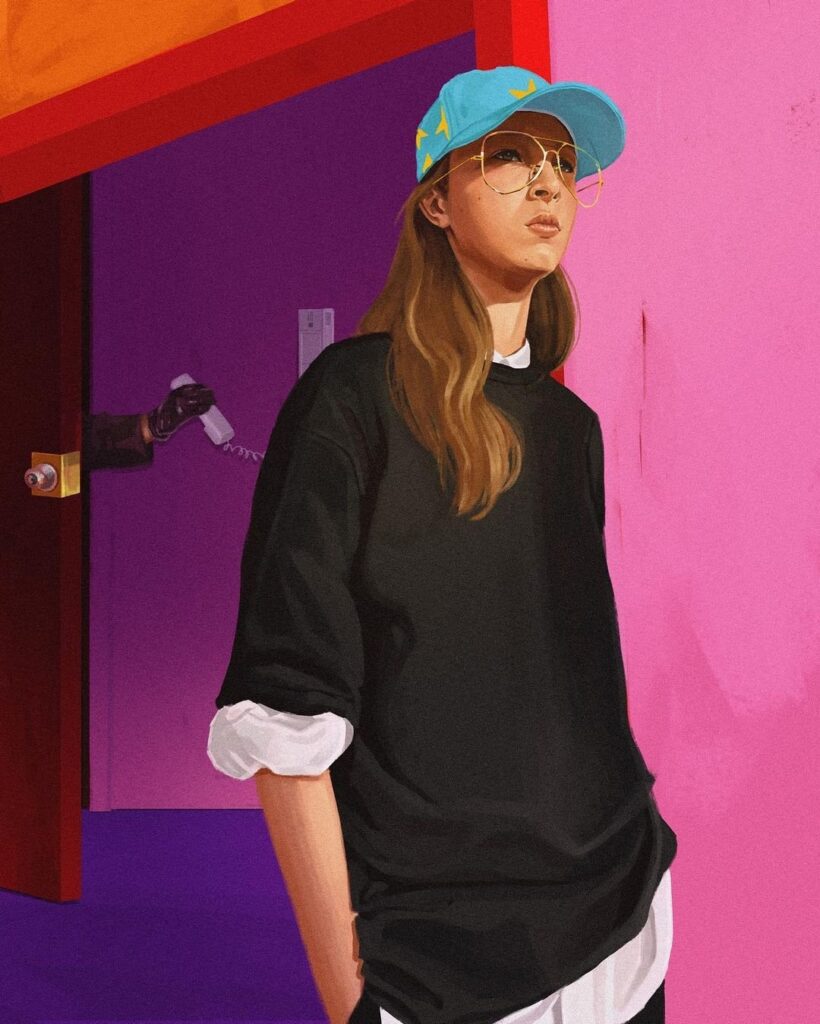 INFORMATION
Images with courtesy of Mariam ElReweny