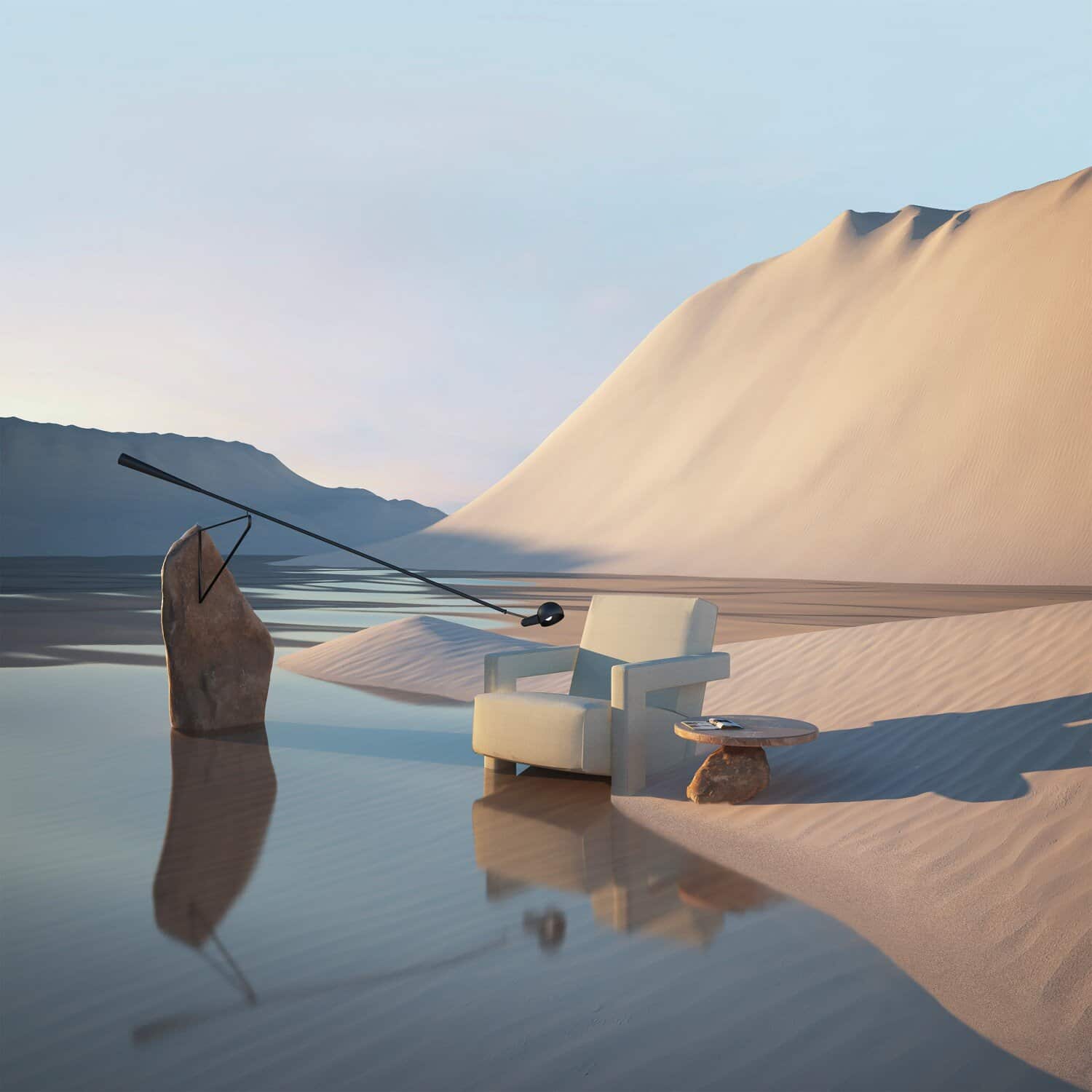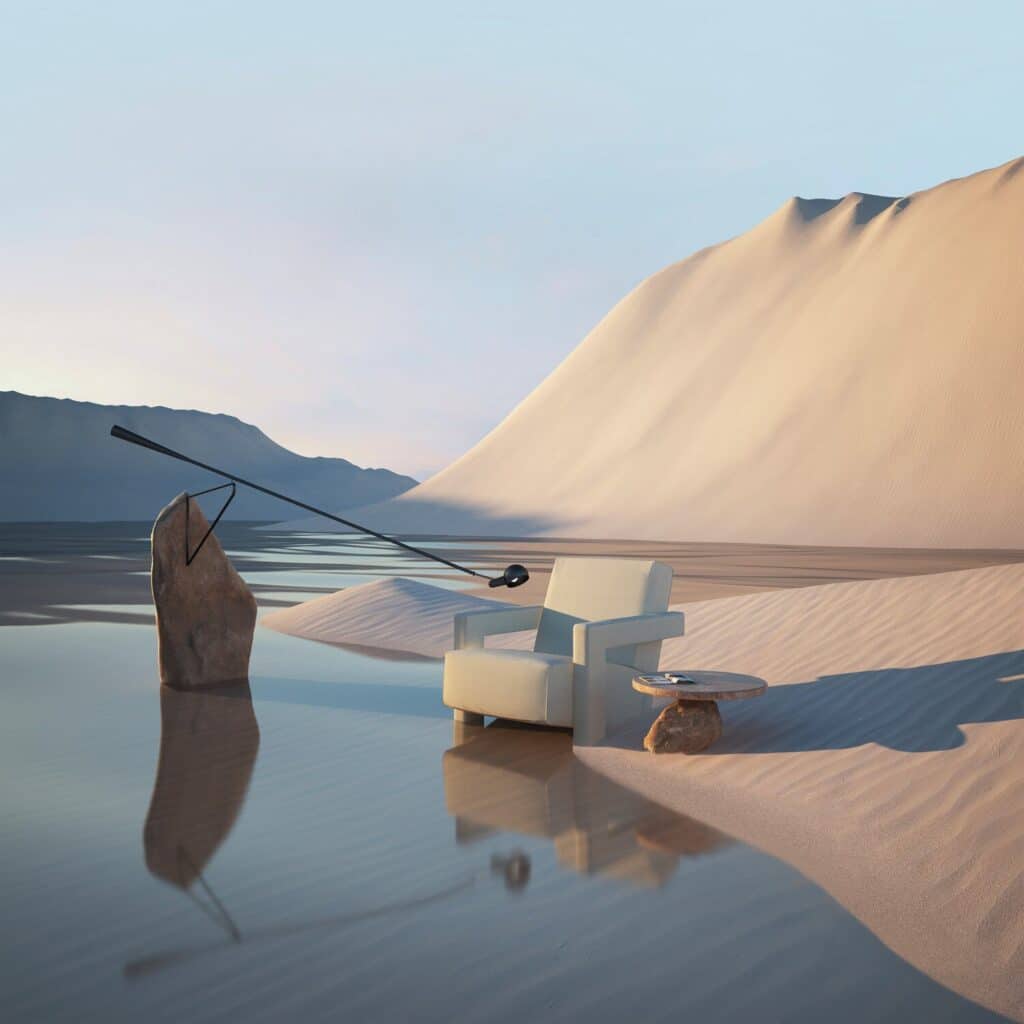 Rooting his savoir-faire in his architectural background, Riccardo Fornoni is the ultimate cool character you want to know everything about.
Surrounded by loads of art and good music, making art is to Riccardo the same as a good cocktail recipe. A dash of art, a touch of great music in his earphones, a few drops of the 70s vibes, and ounces of skateboarding to free his mind, are all the ingredients needed. In most of his whimsical works, Riccardo Fornoni tries to evoke the impossible that is made achievable through 3D techniques.
He loves to explore new dialogues among interior design, fancy objects, and surreal environments by crafting his dreamlike reality, galaxies away from us. Giving homage to legendary artists such as Giorgio de Chirico for his metaphysical atmospheres and Carlo Scarpa for his architectural know-how, Riccardo's still-life resembles Caravaggio's and present linearities and geometrical perfection that resound with those of Piero della Francesca. Notwithstanding, Riccardo asserts that he is in love with "Hockney's paintings and how he's able to add life to his scenarios with just a few simple elements".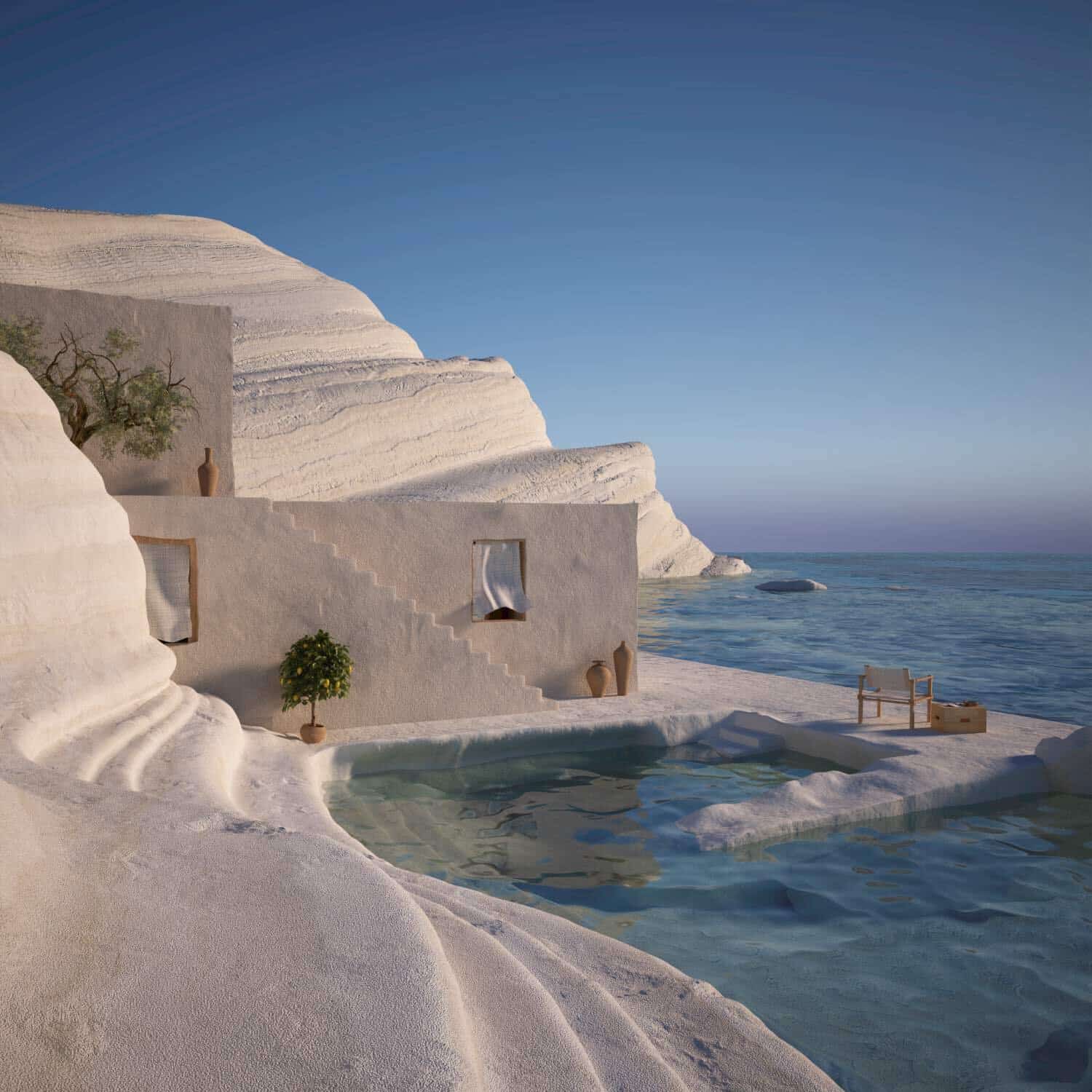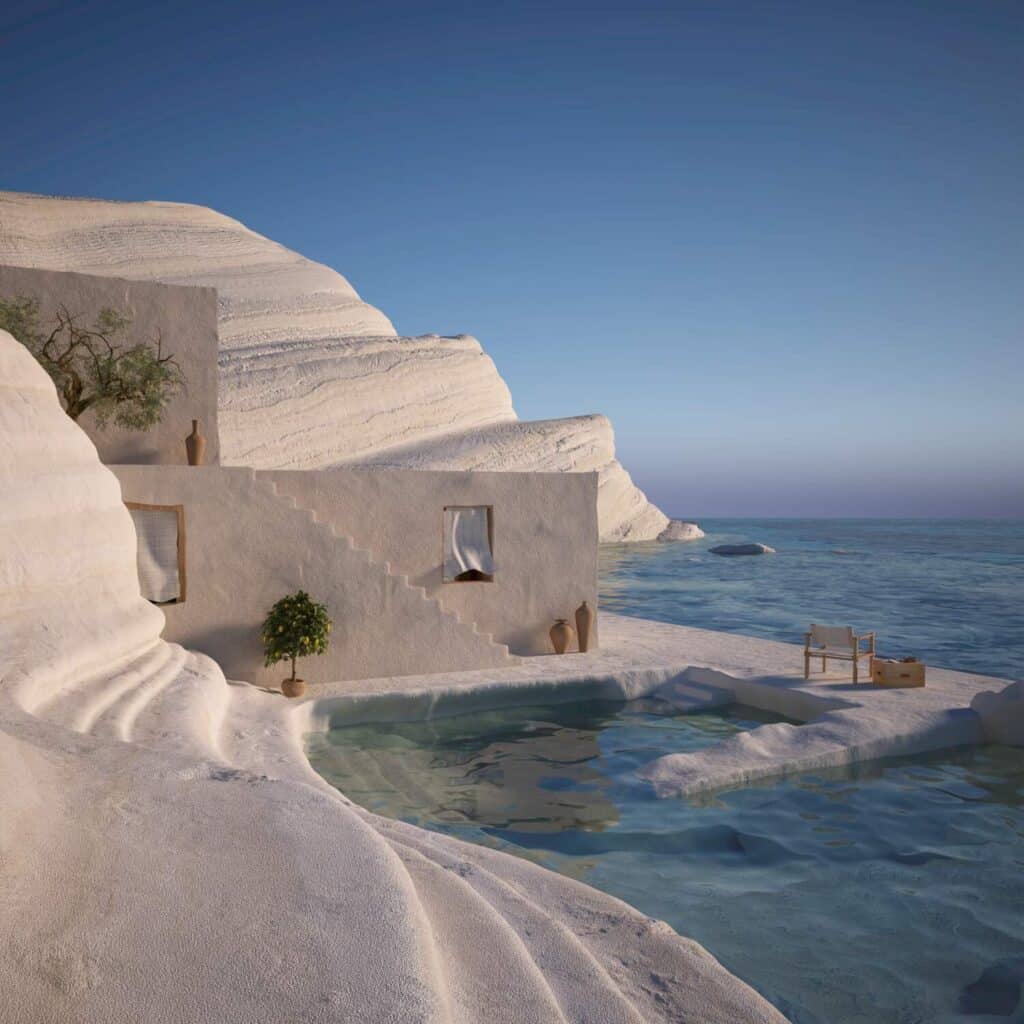 At Visual Atelier 8, we fell in love with The Fisherman and the project titled Villa Saraceni, hosted by the earthly marvel of Scala dei Turchi. The Fisherman comes to be the perfect sample of Riccardo's experienced mastery in creating a multidisciplinary woven thread. Set in the Badain Jaran Desert – where singing dunes meet unexplained lakes creating mysterious natural wonders – the image features the Mod 265 Swing Arm Wall Lamp, by Paolo Rizzatto and the 637 Utrecht Armchair by Gerrit Thomas Rietveld.
The lamp swings toward the armchair as if a fishing rod to a phantom fisherman. The project is a tribute to a beloved professor of Riccardo and his life mantra "in life, we need the patience of a fisherman and the readiness of a hunter", able to get the artist through hard times.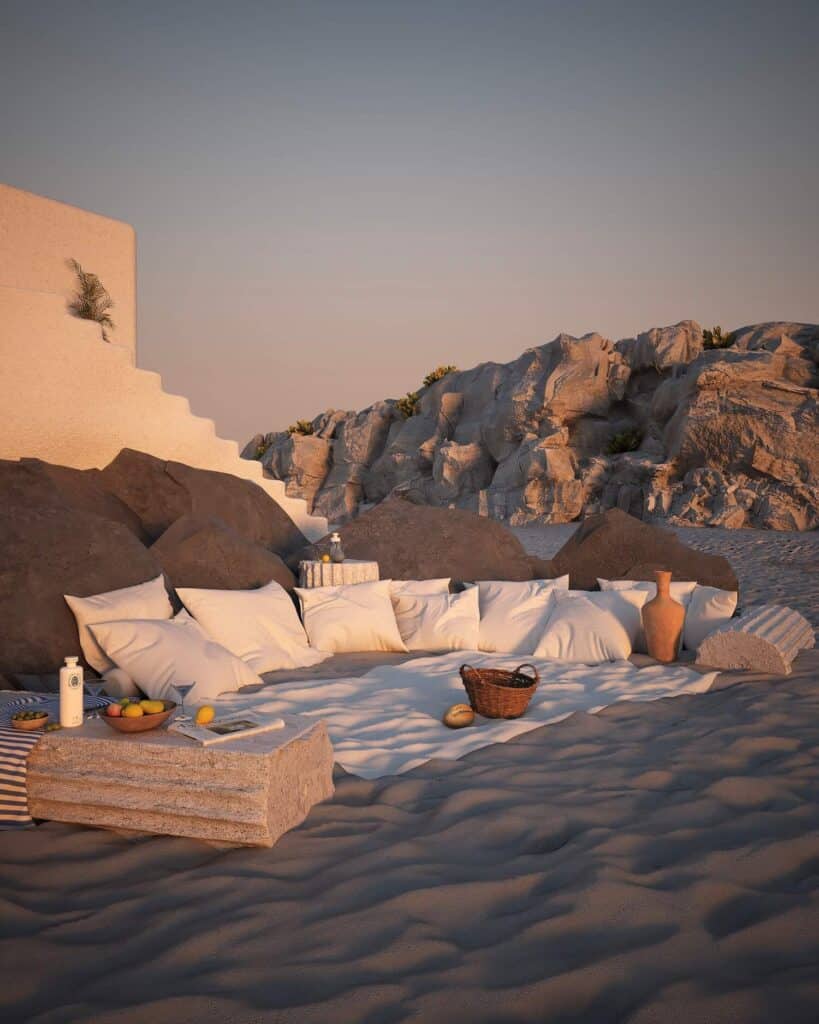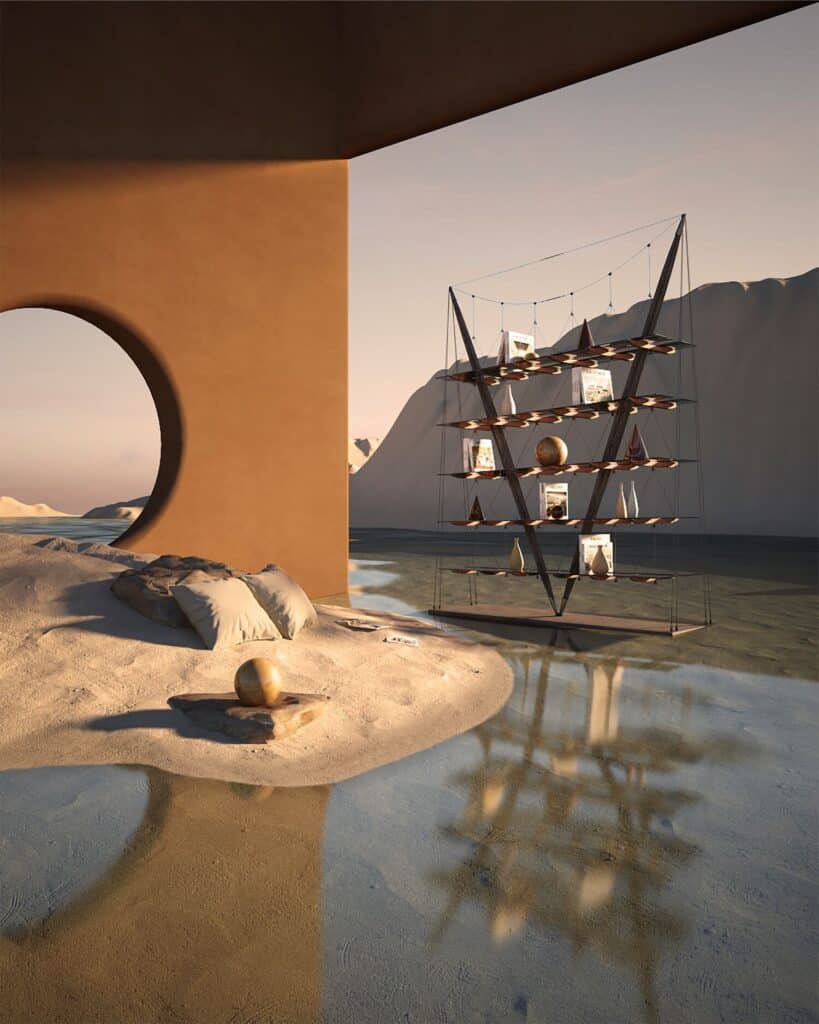 Whereas, Villa Saraceni a collaboration born together with Interior Designer and Art Director Charlotte Taylor amidst the pandemic, went full viral on social media, having brands and private asking either to shoot their campaign or to rent the place. Dismissive of the reality, as Scala dei Turchi belongs to the UNESCO heritage and remains untouched, Riccardo and Charlotte's creativity spanned far beyond the tangible limits possible.
"We just imagined and designed it, with the hope to give some pleasure and to let people dream something beautiful where they can spend the summer. We wanted to create a place where humans and nature could share the pleasure of living, where the artificial and the natural landscape could join organically."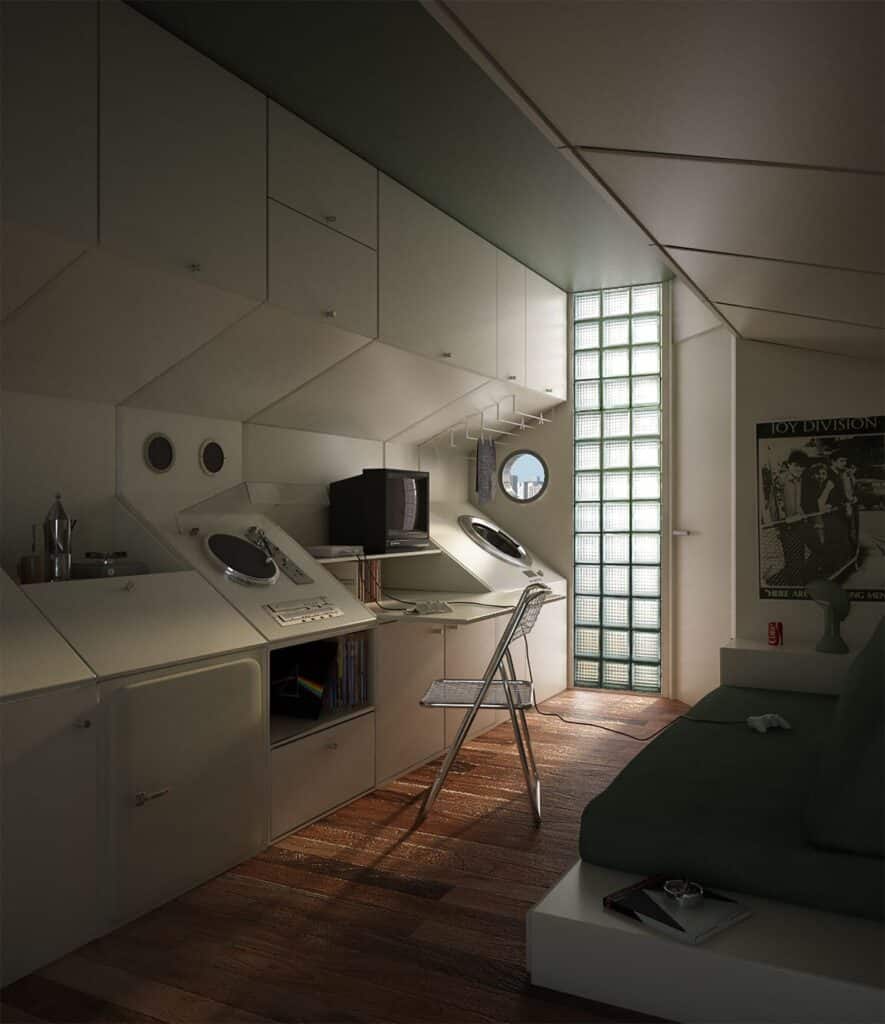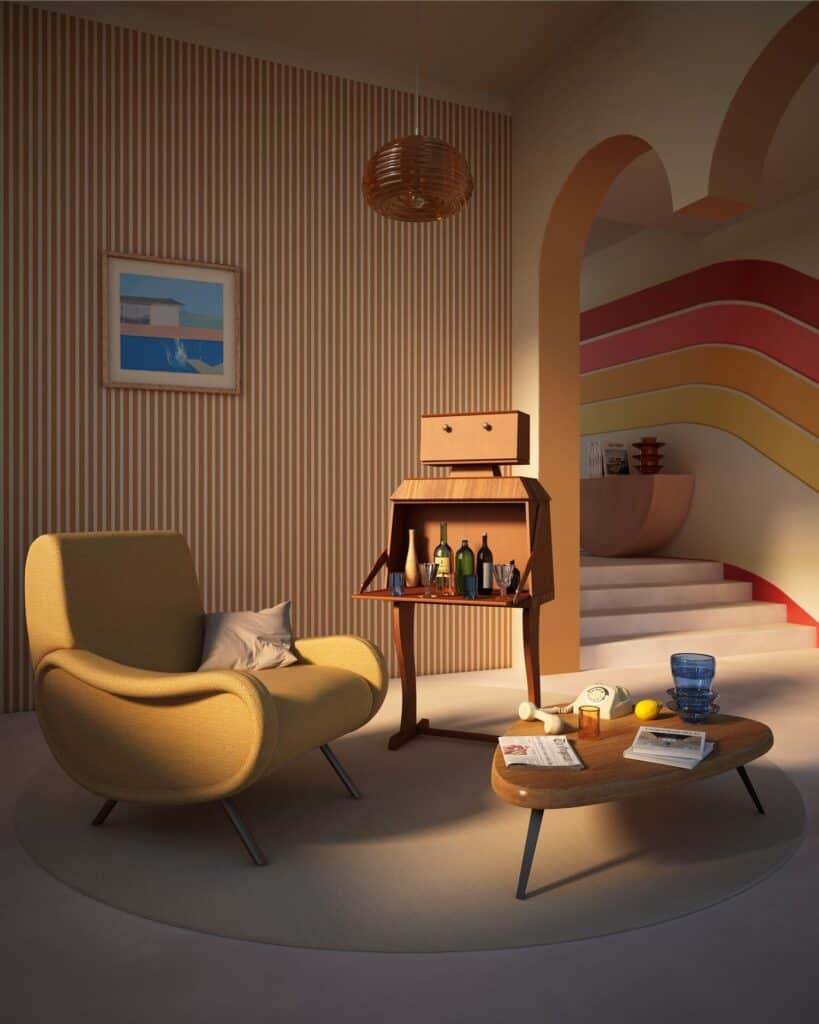 INFORMATION
Images with courtesy of Riccardo Fornoni