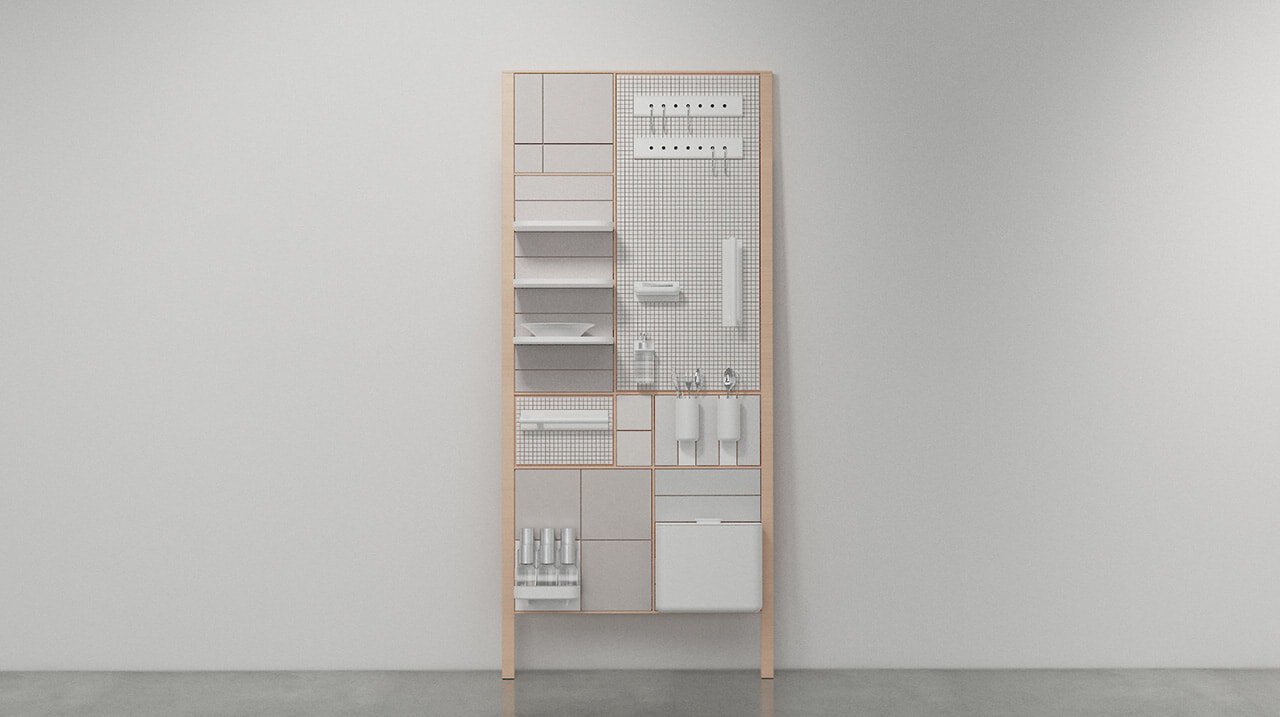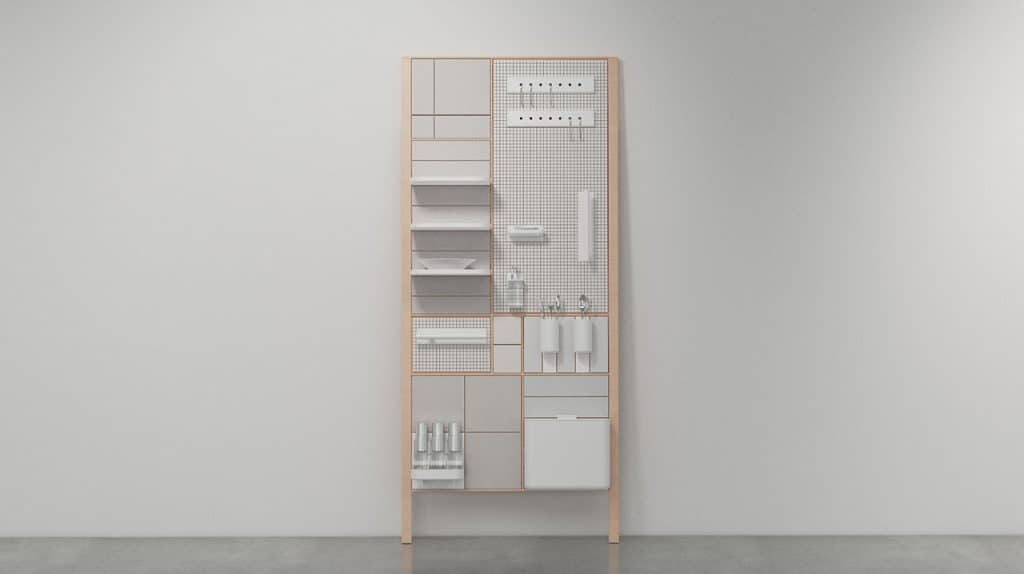 Creating a functional and efficient kitchen space requires a blend of productivity, utility, and aesthetics—a challenge akin to crafting a well-designed home office, a thoughtfully organized garage workshop, or a meticulously arranged closet. Moreover, the modern kitchen has evolved into a hub where family and friends gather throughout the day, making it a pseudo "living room" of the home. Balancing all these considerations might seem daunting, but SWNA's Dancing Grid modular kitchen system rises to the occasion.
This ingenious system consists of six distinct functional tiles, strategically assembled across vertical and horizontal planes to address various needs while maintaining an attractive appearance. Developed by Liberal Office, the Dancing Grid wall shelf embodies versatility through its array of differently sized and shaped tiles that seamlessly integrate into a wall panel organization system. Divided into customizable storage sections, this system incorporates 3D-printed kitchen accessory modules that interlock effortlessly, offering an endless array of storage possibilities.
One noteworthy tile in this collection is the Hook tile—a rectilinear piece designed for both upward and downward overhangs. This clever configuration not only accommodates hanging utensils and additional shelving but also provides the option for installing strip LED lighting, effectively illuminating the workspace below.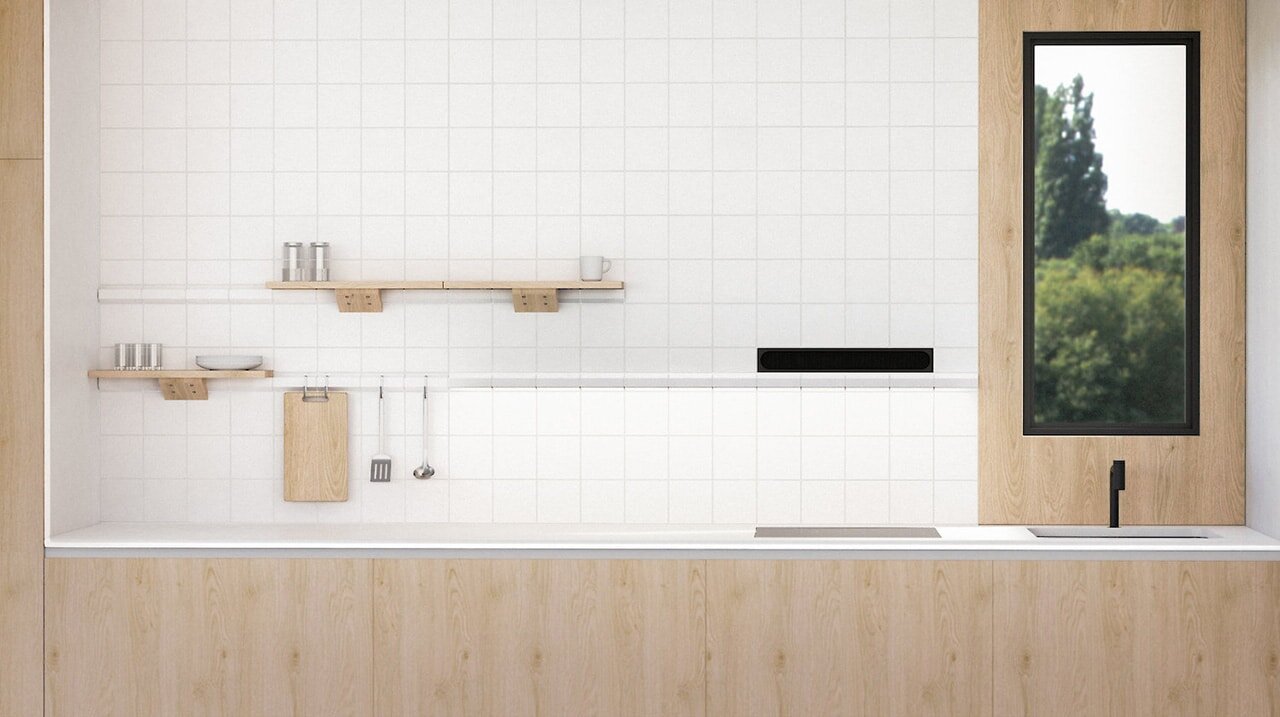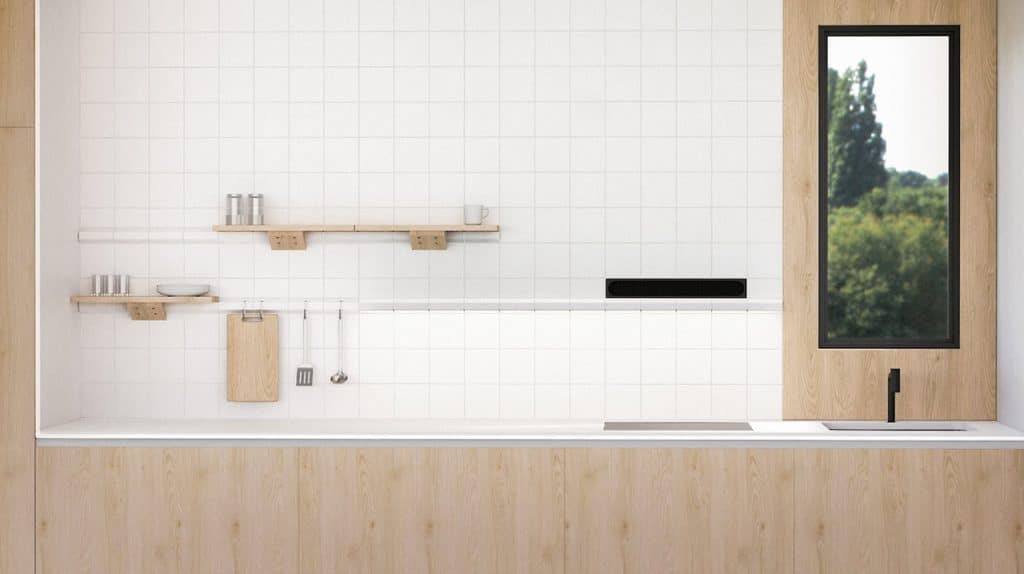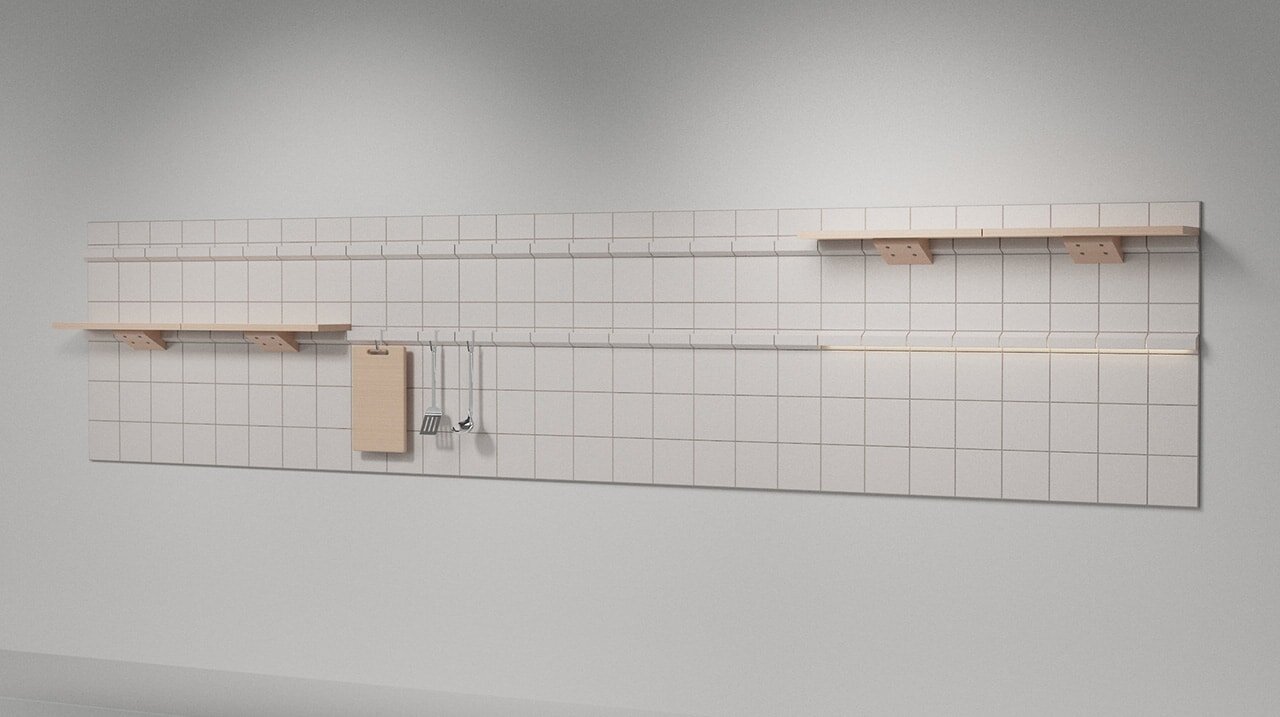 Rather than introducing a new color, the design team introduced the Shaded tile. Characterized by subtle angles, this tile generates a play of light and shadow across surfaces, creating the illusion of a different hue and adding a touch of visual intrigue to the environment.
SWNA took innovation a step further by introducing the In-Out tile, a larger shape that harmoniously complements its smaller counterparts. Designed to curve along the edges of the Dancing Grid kitchen island, this tile offers an unconventional alternative to the traditional sink. By replacing the conventional metal basin with an all-tile structure, the In-Out tile challenges the norms of kitchen design. While details regarding the grout's durability in the face of rigorous cleaning tasks remain undisclosed, the daring design concept opens up new avenues for reimagining kitchen functionality and aesthetics.
SWNA's Dancing Grid stands as a testament to the potential of modular systems. By seamlessly merging functionality, adaptability, and visual appeal, this innovative approach has the power to transform kitchens into versatile, inviting spaces where creativity and utility intertwine seamlessly.