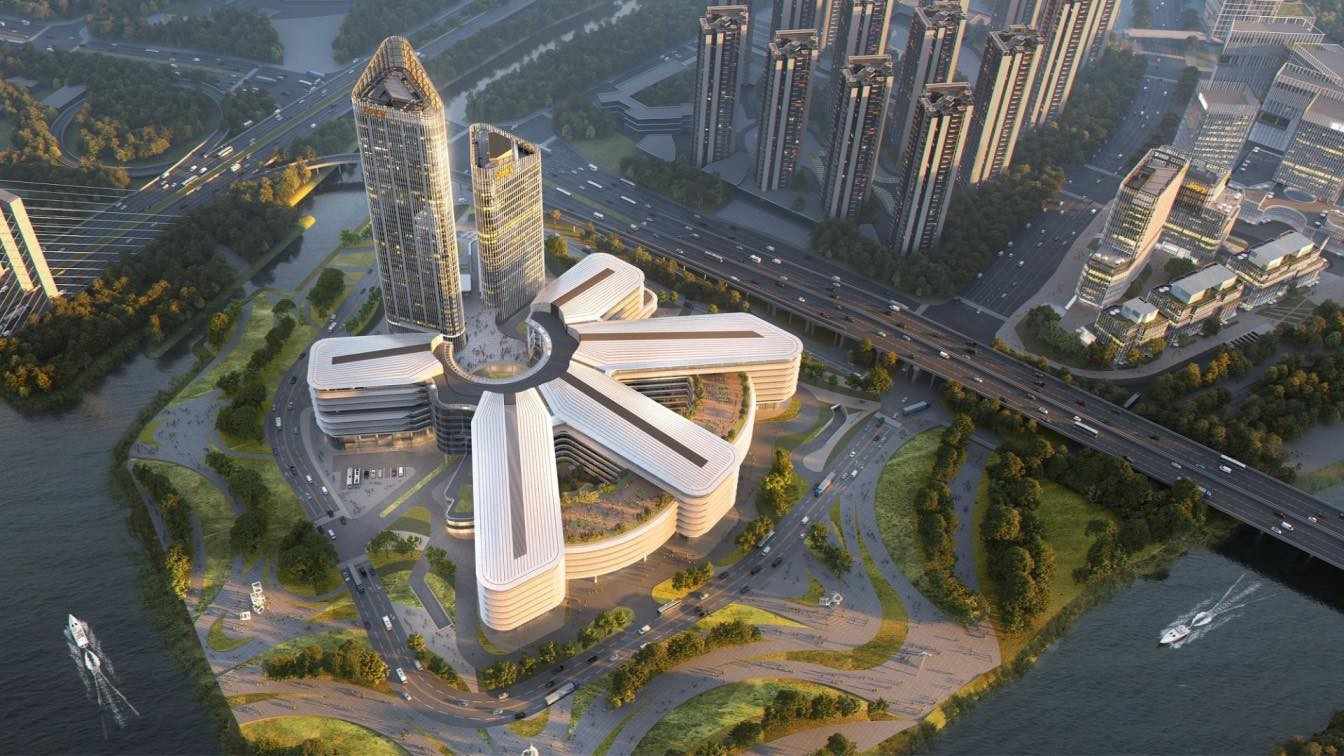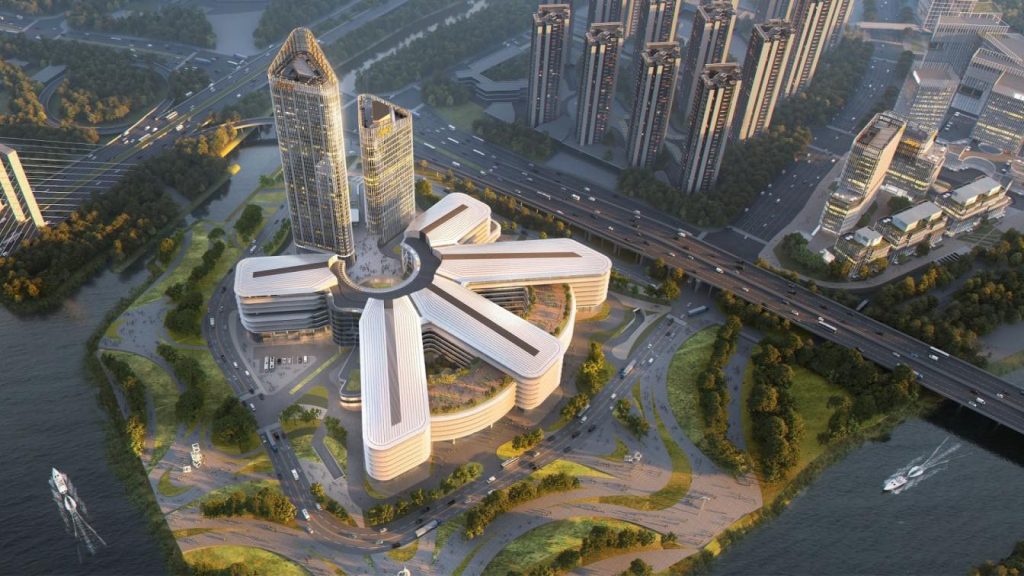 Architecture Marvel by Aedas
Located in the thriving city of Foshan, China, the JOYY Sanlongwan Project spearheaded by global design principal Ken Wai from Aedas is set to redefine the city's skyline. As a bustling mixed-use development, this project, commissioned by Foshan Tuyi Network Technology Co., Ltd., envisions not just a commercial space but a fusion of innovation and technology.
A Fusion of Functionality and Aesthetic Brilliance Covering a substantial area of 443,956 square meters, this ongoing project amalgamates a vibrant commercial district with serene, nature-infused retreats, housing offices and serviced apartments. The design draws from the amalgamation of form, function, and cost, a testament to Aedas' profound expertise in architectural craftsmanship.
The Design Philosophy Divided into two plots, the design ethos harmonizes with JOYY Inc.'s corporate culture. Plot A, flanked by water and elevated highways, features the headquarters and supporting functions. The functional layout and architectural form adhere to the concept of TOD (Transit-Oriented Development). Five radial office building modules are interconnected, emphasizing a work-live dynamic with amenities like indoor basketball courts and open-air courtyards.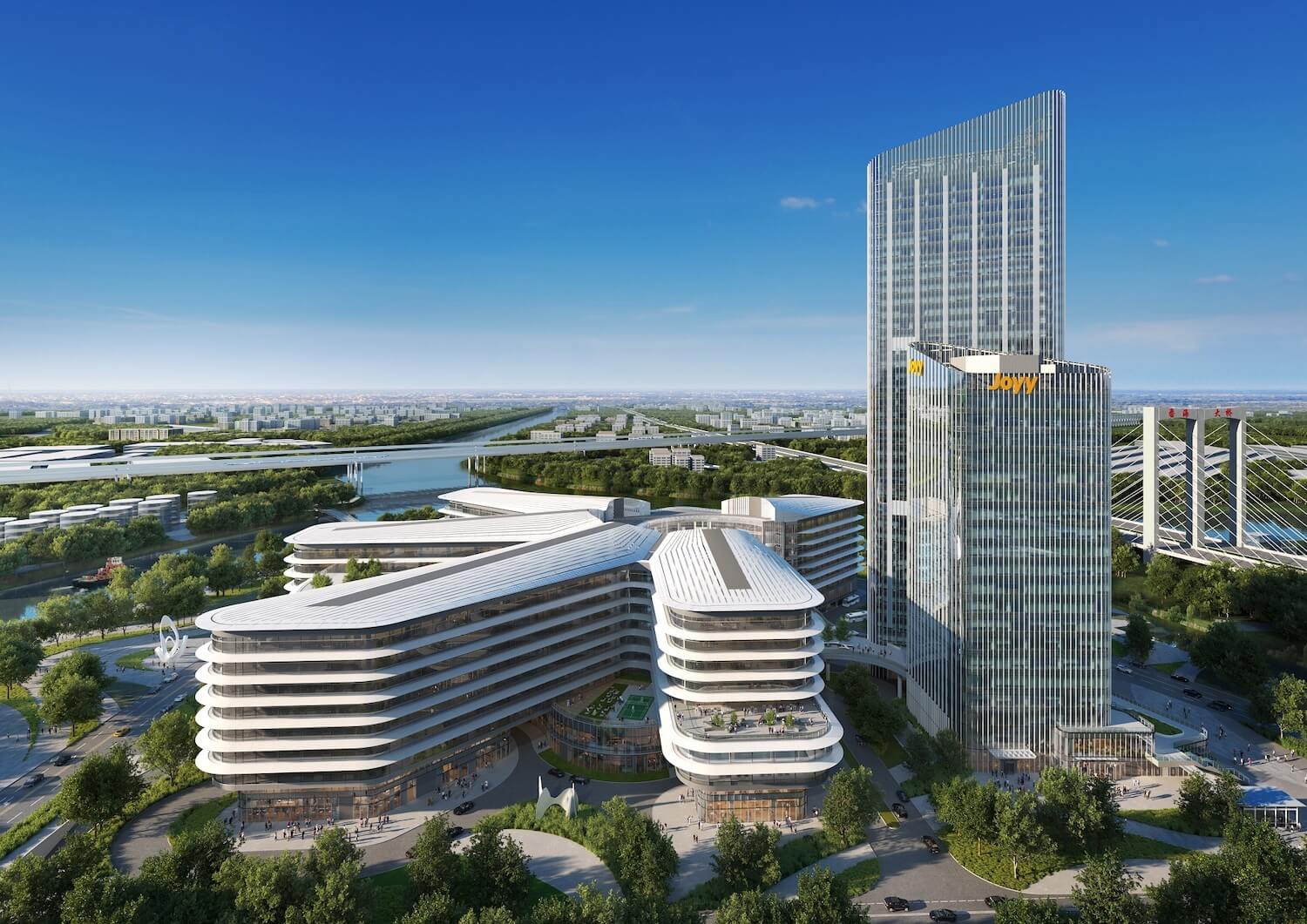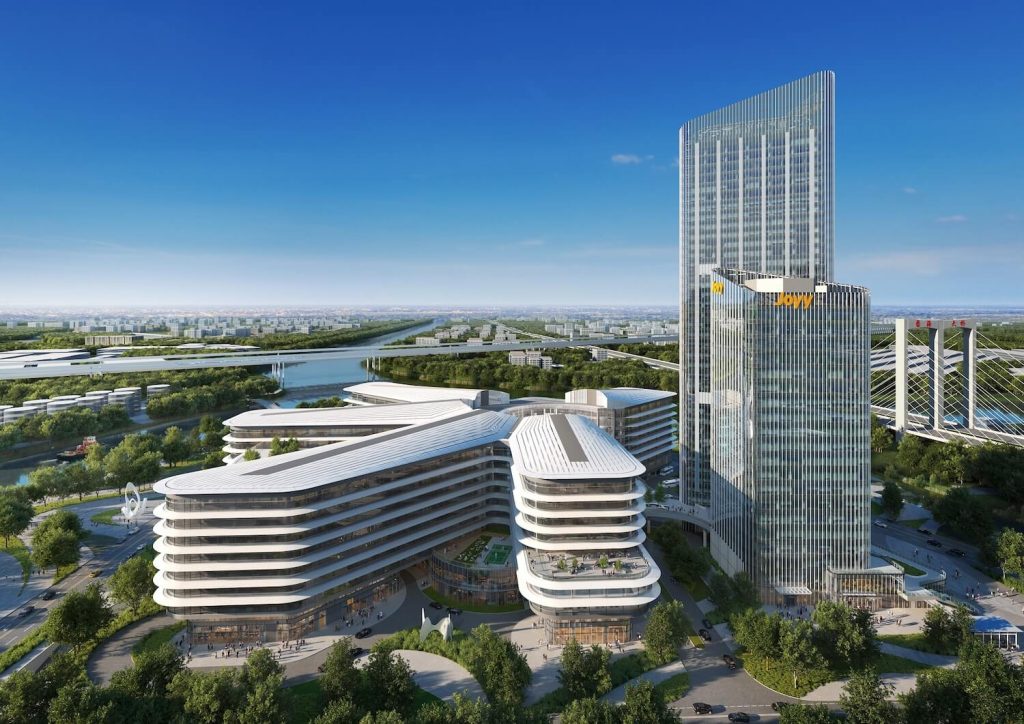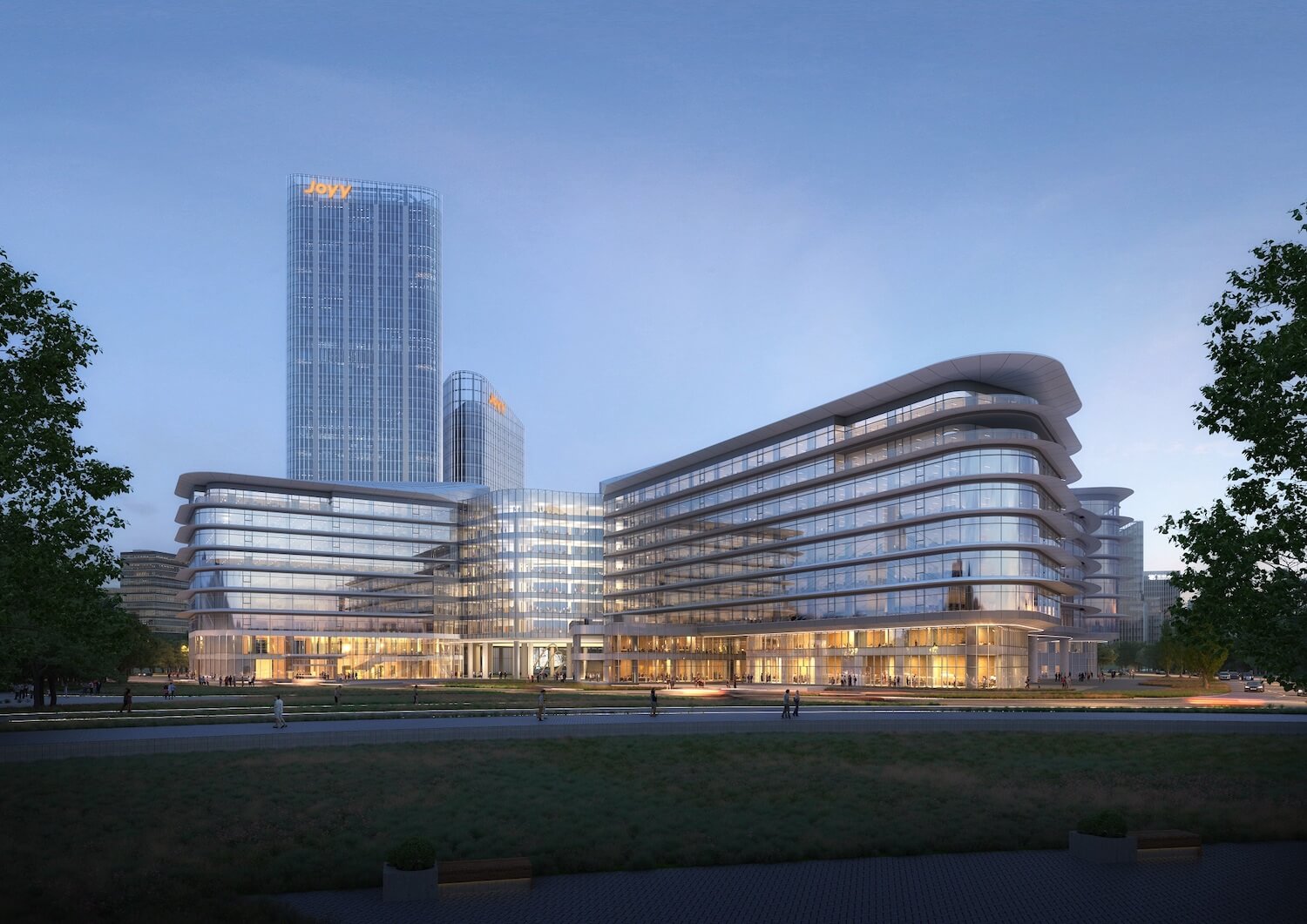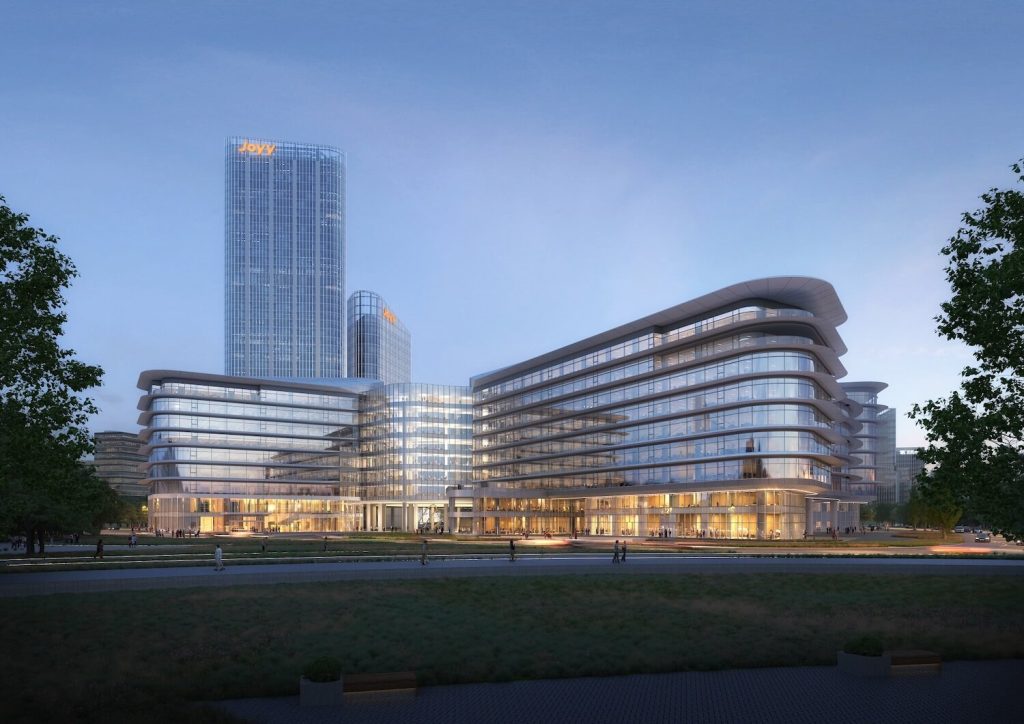 Architectural Ingenuity and Sustainability The building's design deliberately disrupts monotony by incorporating a jagged, rhythmic outline, dissolving the boundary between architecture and nature. Terraces, setback spaces, and public courtyards echo the Lingnan landscape, creating a park-like ambiance while also promoting an open exchange of ideas. The design introduces sustainability features such as wide, deep cornices on the facade, harnessing natural light and minimizing the need for excessive indoor temperature regulation, thus contributing to energy efficiency.
Expansion into Plot B Plot B extends the innovative design concept, housing an apartment tower, office tower, and single-family office buildings, all interconnected by a sky corridor along the river. Green roofs, sky gardens, and scattered courtyards add depth to the urban landscape, creating a high-efficiency, vibrant office park.
A Landmark in the Making The JOYY Sanlongwan Project by Aedas is more than just a development; it's an architectural masterpiece. With its transformative design principles and commitment to sustainability, it stands as a testament to innovation and technological prowess. As it continues to evolve, it is destined to be an iconic landmark in Foshan, redefining the city's architectural and technological landscape.