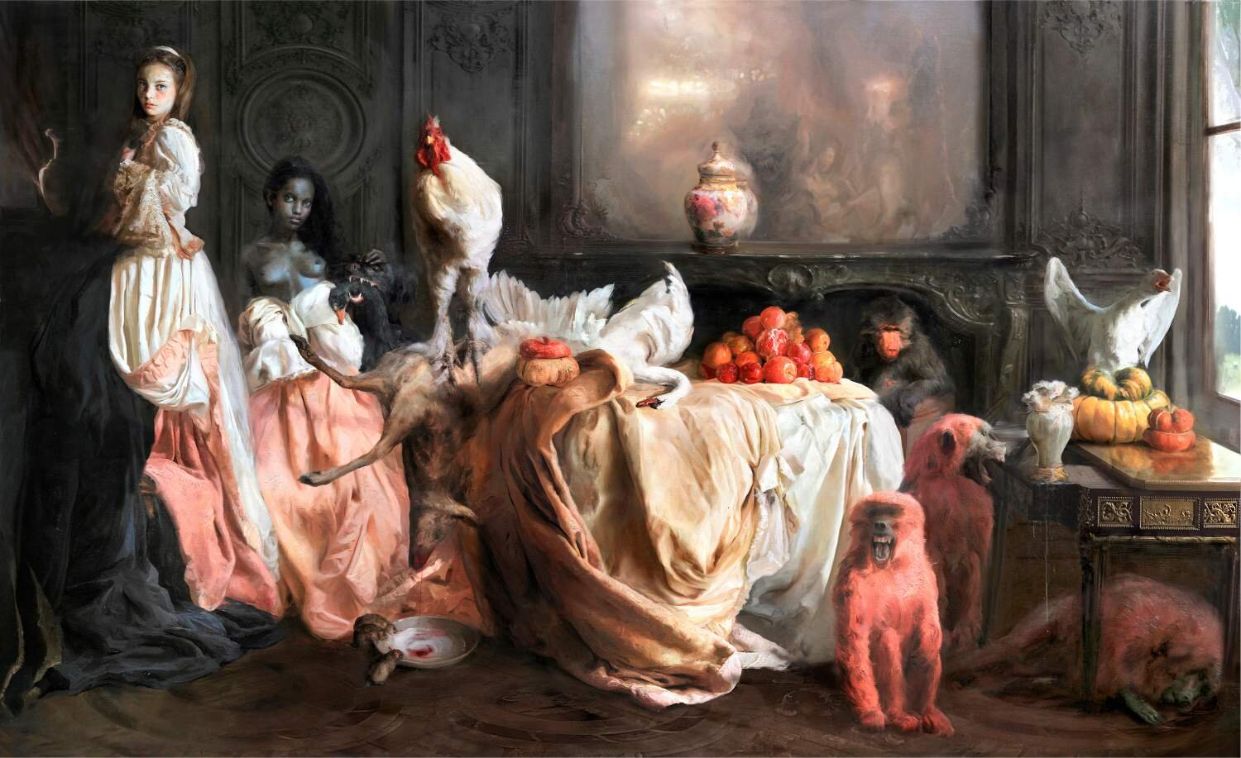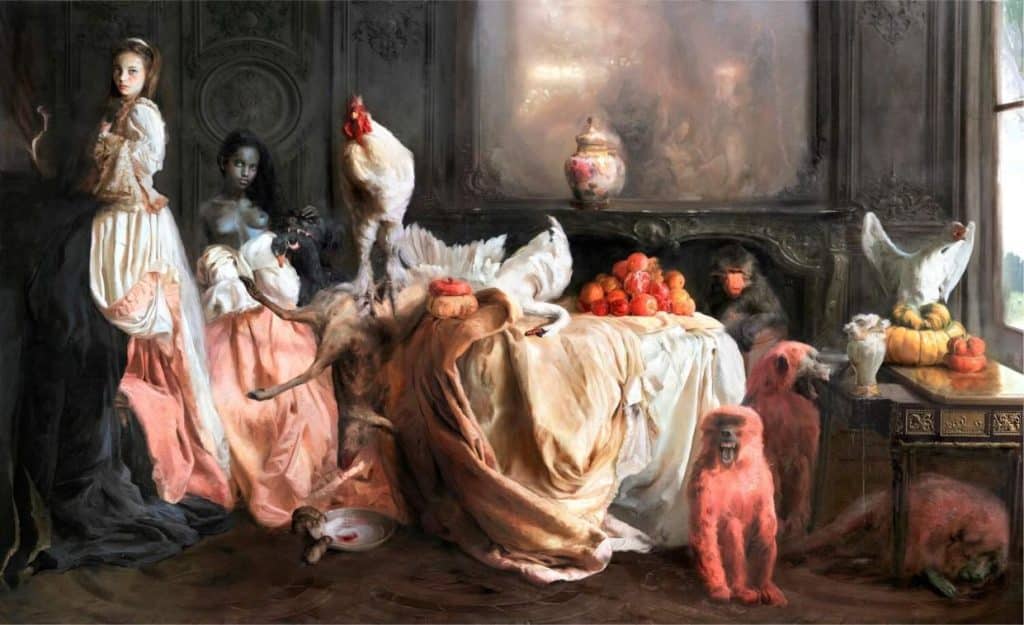 Hello Guillermo, it is a profound pleasure to sit down with you to have what I expect to be an alluring and meaningful discussion. Some artists are producers of shapes, others give voice though visually to story devoid emotion, while others speak narratively; you seem a communicator of emotion-laden narratives. Given your extensive talents, why do you think it is that storytelling has been your chief communicative manner? What to you is superior about the story?
I don't think it's exactly telling stories but rather presenting images that synthesize a sensation, a feeling, an episode that could be part of a story or perhaps the turning point that makes this the break of another story. The best thing is that the moment that I paint connects with the instincts, feelings, and memories of the people who observe them, that without being literal, takes them back to experiences that are symbolically representative
The scale is an important quality when seeking to express significance and awe. Your figures are occasionally life-sized and even larger, does said scale serve as an invitation into the world of your mind made real? What do you find most important about paintings of impressively large dimensions?
I actually like the scale close to one to one, to give the feeling that the scene is being viewed through a glass case. Sometimes the kind of composition I create forces me to make very large paintings (for example a scene with a tree) although not exclusively.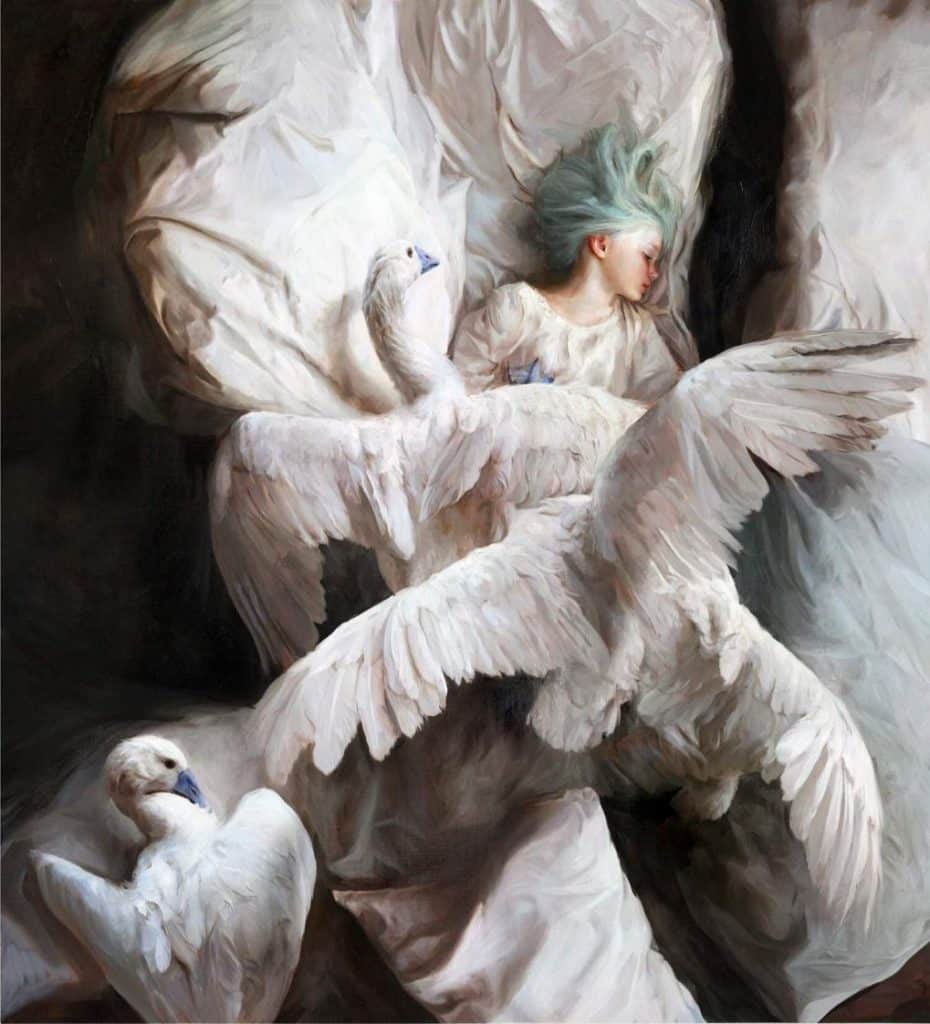 Different creatures represent diverse aspects of the world, as with nature's unprecedented life-forces. To me, your use of animals embodies feral powers, or grace, or a number of other distinct and unforgettable qualities. What do your creatures individually symbolize for you? And do you have a history with wild animals, or do you possess fond pastimes with them in nature?
For me, each creature represents some unconscious drive, something similar to what happened with animistic cultures with their spirits and demons. The idea is that the symbol is open to different interpretations. Anyway, there are symbols that have a certain meaning for me. I can give you some examples such as geese are a contradictory figure, beautiful and somehow grotesque at the same time. In general, I associate birds with a lack of control. Other figures such as the giant yellow-eyed cats I related them to a demon, but a demon that can be benevolence in certain situations, but unpredictable and very powerful. Dogs are protective figure but susceptible to being violent and manipulated as in the paintings The Golden Boar "and" make me blue "
The way you contrast innocence with ferocity, and the delicate with the jarring is both fantastic and reflective. What is it about your inborn character that finds you returning to these juxtapositions? Does your personality find its voice through what you paint? Or are these binary concepts simply stylistic and representational means to an end?
My personality definitely finds its voice through paintings. It is a journey through the unconscious sensations that have been present in my life. It is a kind of symbolic diary. I have always thought that The little girl is the precious and beautiful inner part that must be taken care of and is interacting with other unconscious forces of different kinds, sometimes violent, apprehensive, tender, other times difficult to define. Of course, there are also practical and formal issues when putting together a painting so sometimes certain decisions are aesthetic or utilitarian In order to works well for the compositions.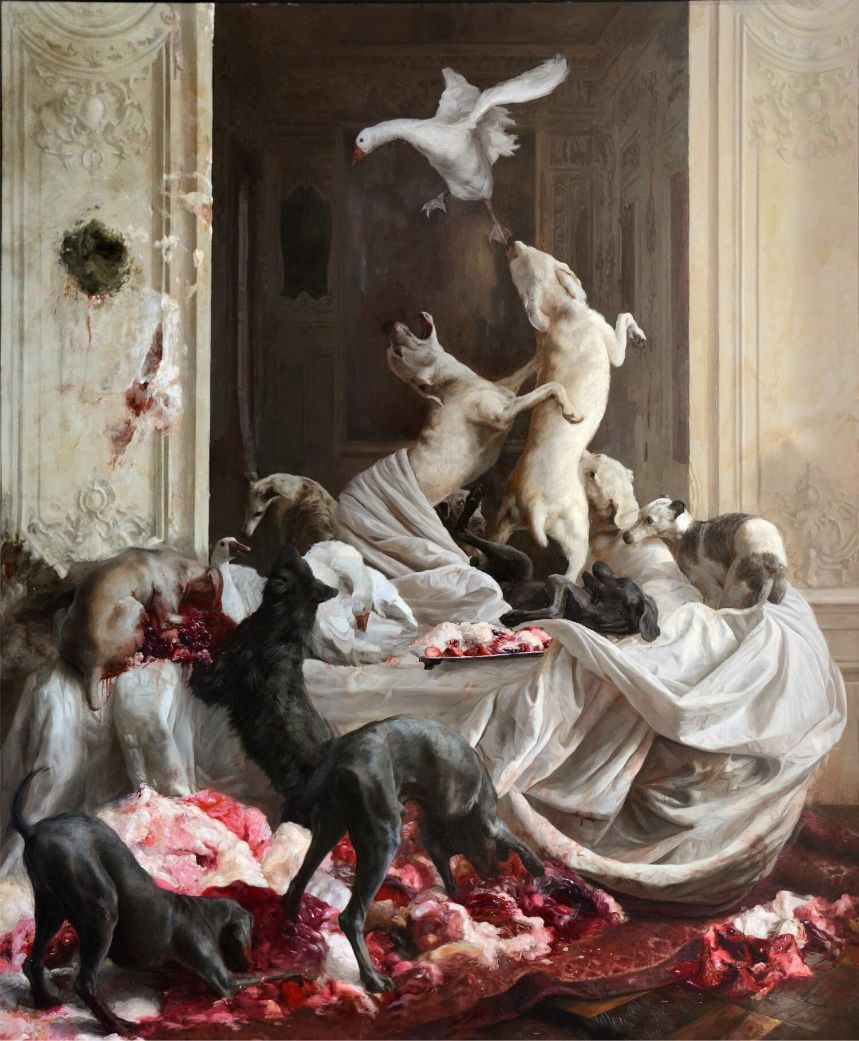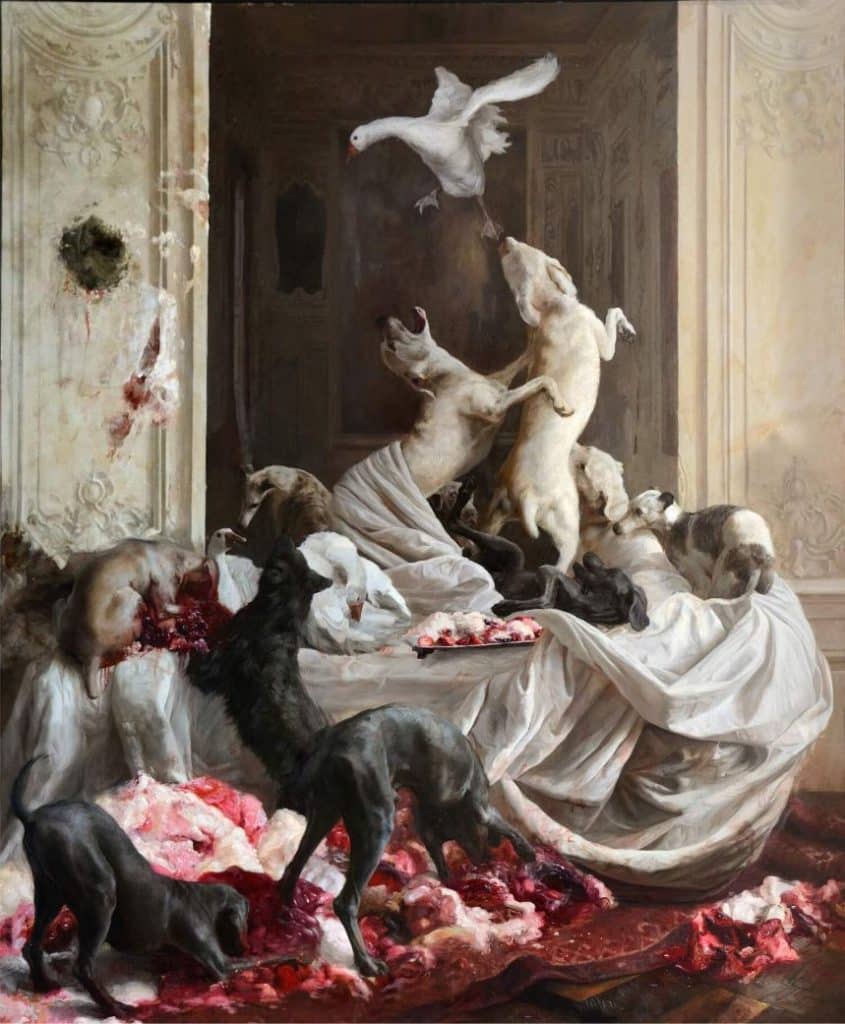 People always ask about inspirations and in-turn receive a list of favored artists, so I will refrain from asking this in such a way. Instead, of the artists who have talents so superb that you strive to reach their levels of mastery, what is one quality existing within them all that you find dominant within yourself?
Rembrandt, Sorolla and Velazquez are a constant reference From a technical point of view. I try to have some of them in the brushstrokes. What I achieve in the end is a mixture that passes through my personal filter and the limitations of my abilities, so the result is something that may have some reminiscence of these authors but in a very subtle way.
You have had exhibitions across the world and have no doubt met a myriad of interesting figures as a result. What is it about the social side of sharing your work publically that both intimidates and stimulates?
For me, it is tremendously stimulating. Also, social life takes me out of the excess of my own world and loneliness that is a natural part of being a painter. Although the overstimulation of social life can unbalance your mind. Sometimes it happens that after the euphoria of the inaugurations there comes a mood slump and you have to learn to handle it.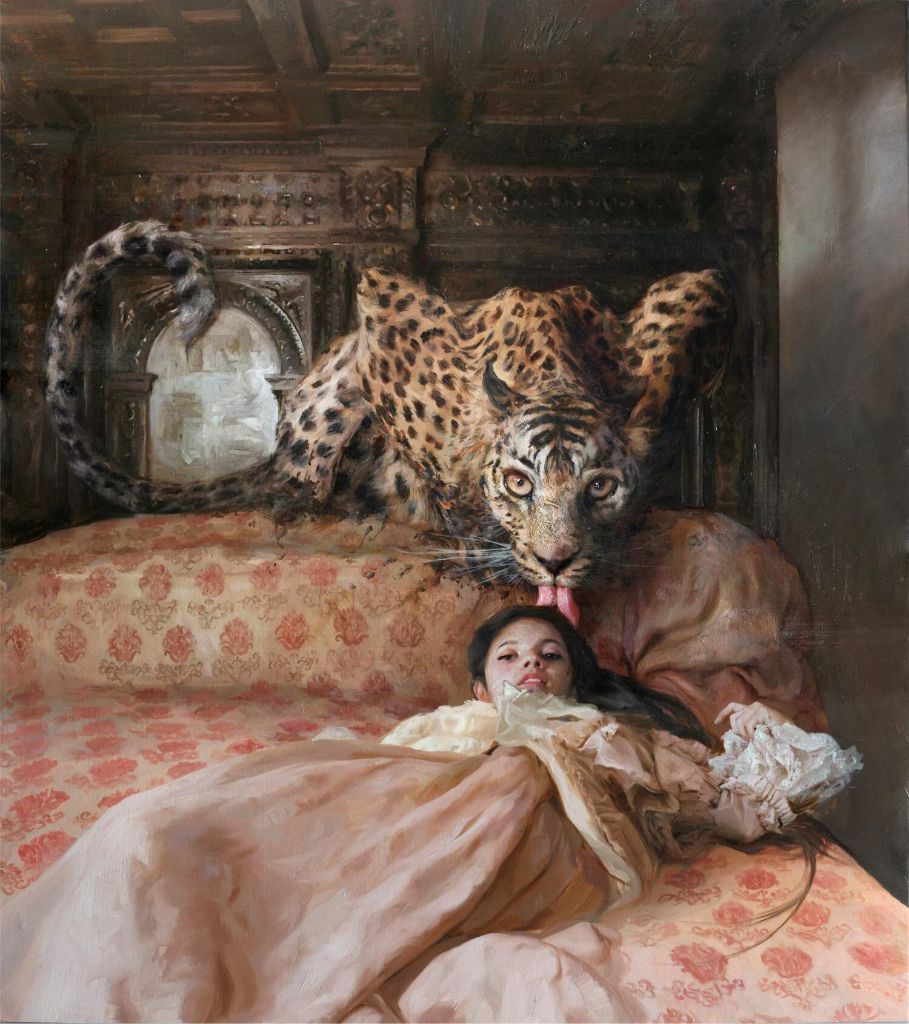 The art world now contains so numerous a genre that a measure can be made having simplicity and ease on one end and complexity and difficulty on the other. Is the most important work always the most technically difficult? How much importance does a work's concept hold when evaluating its purposefulness?
I have a special affection for paintings that were very complicated to do, but these are not necessarily the best. Sometimes something synthetic, elegant, and at the same time complex is achieved without so much effort. I prefer to think that happens because of the effort put into it over the years, therefore every painting has been worth it.
The beloved Simon de Pury chose to exhibit you for Asprey London's inaugural exhibition. From this momentous show, what did you learn most about yourself, and about the way your work affects audiences?
I realized that the way my work affects audiences is very similar in all the parts that I have shown it and that time it was no exception. Similar things attract people's attention. I like that this happens, perhaps it means that I have been able to interpret well, part of a kind of collective unconscious that goes beyond some cultural pressures.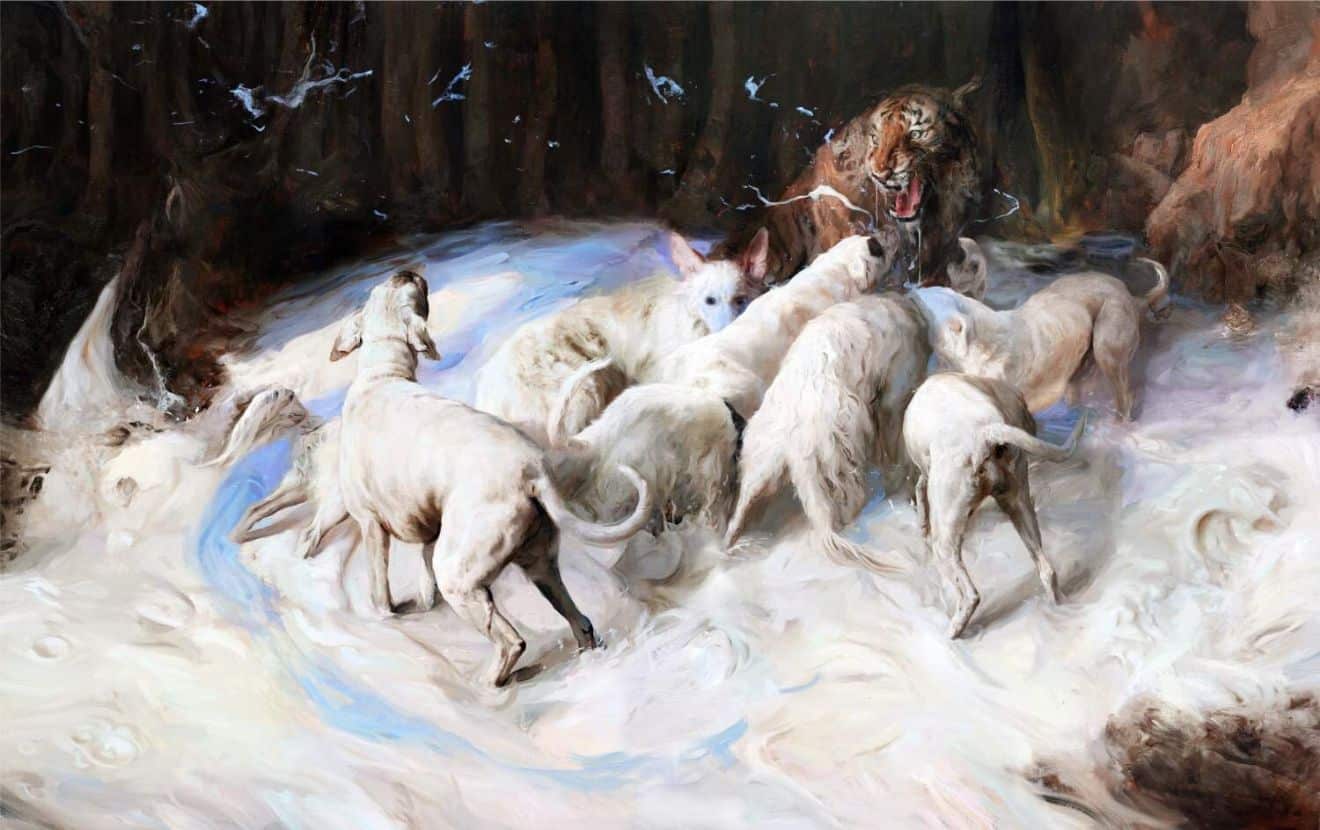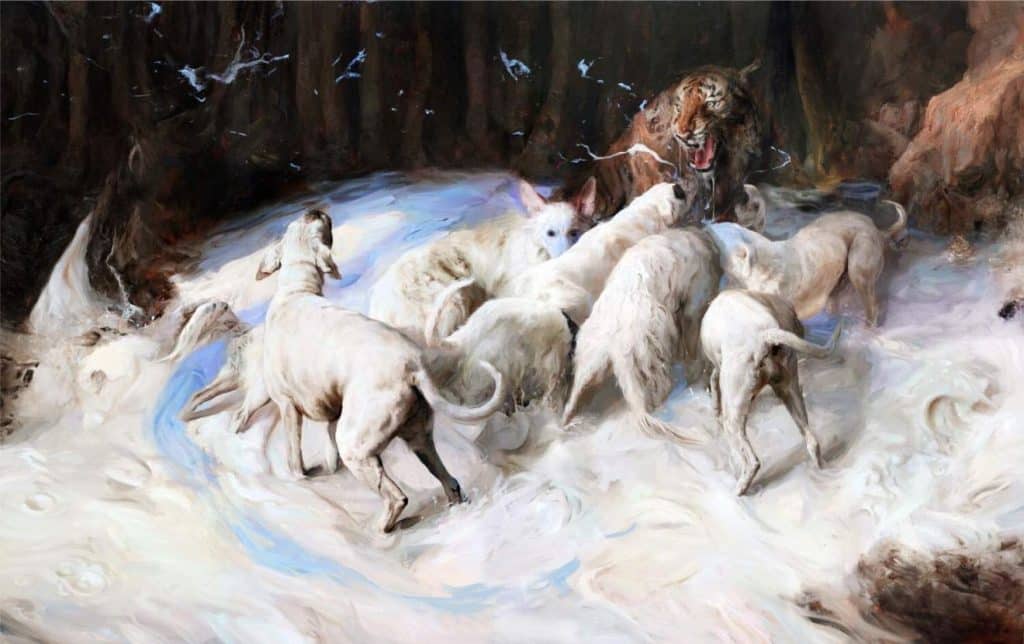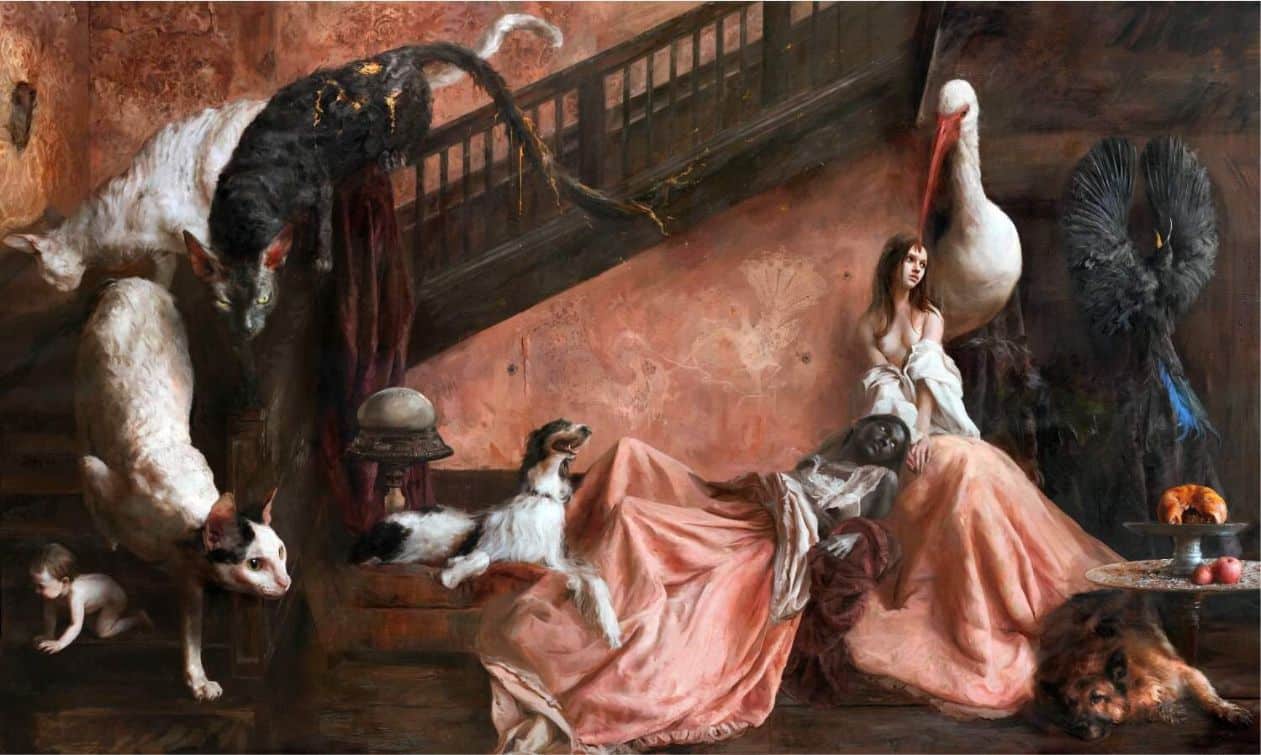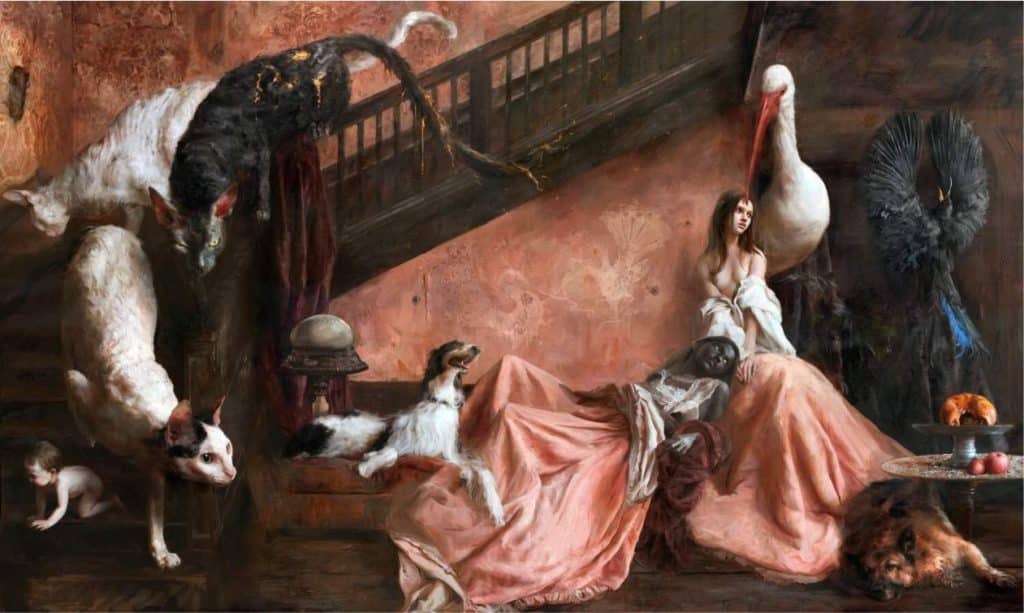 INFORMATION
All images with courtesy of Guillermo Lorca