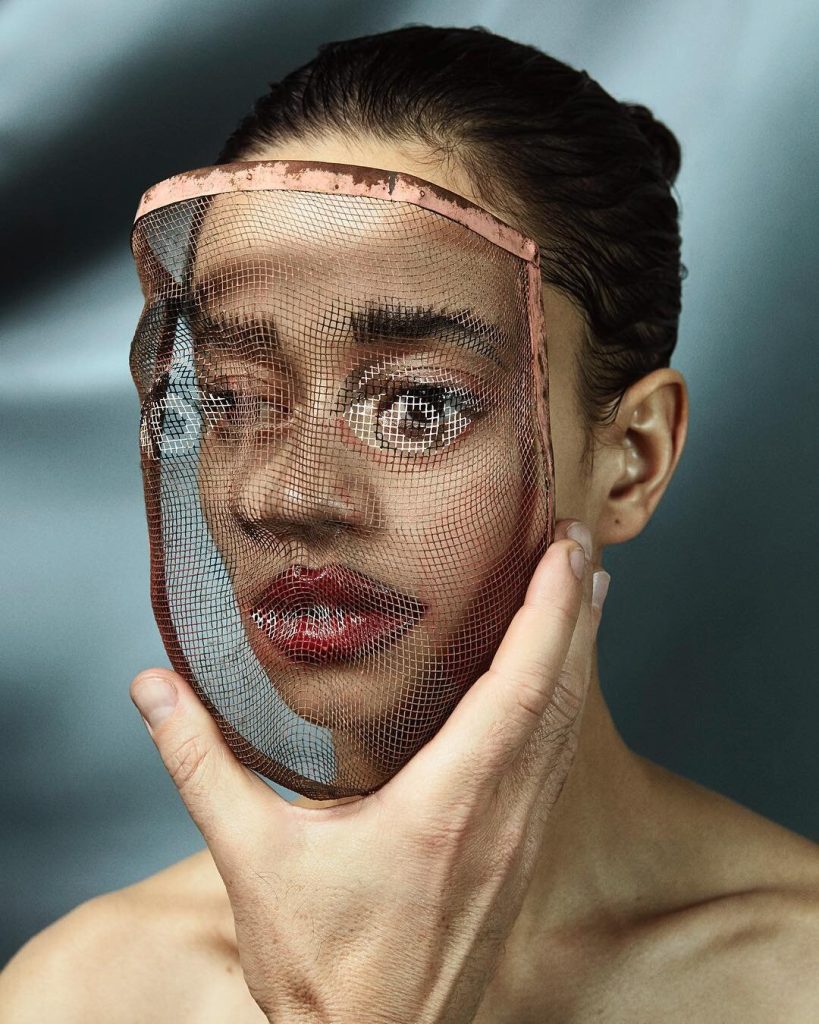 Viewing your portfolio, there is an uninhibited style to it no such thing as lofty ideas as your work seems to embody the very idea of loftiness itself. What can you tell us about your creative liberties with your craft? How has it evolved since you first started?
I always aim to make the grandest expressions with the smallest means. Of course the parameters vary, you work to a different budget each time but embracing those restrictions can inspire ideas that you wouldn't otherwise have had. When I first started, I used to build sets in my living room – the largest set I could possibly fit in the small space. Now, although the scale of the set might have changed, it is often the simplest moment, the quietest gesture that can hold the most magic. It's about the ability to see those unintentional, in-between moments.
Decorous yet incredibly expressive, what inspires your creative direction?
I am always thinking of elements that are unexpected or jar in some way. It's about creating tension or a slight sense of unease, something invisible, that which attracts yet simultaneously disturbs in some way. What I generally look for when I look at any kind of artwork, listen to music, read a book etc is an emotional connection with either the subject, the mood or the possible narrative it holds. This is at the back of my mind when I create images – it is to evoke a sensual, visceral experience that we can relate to on a universal level.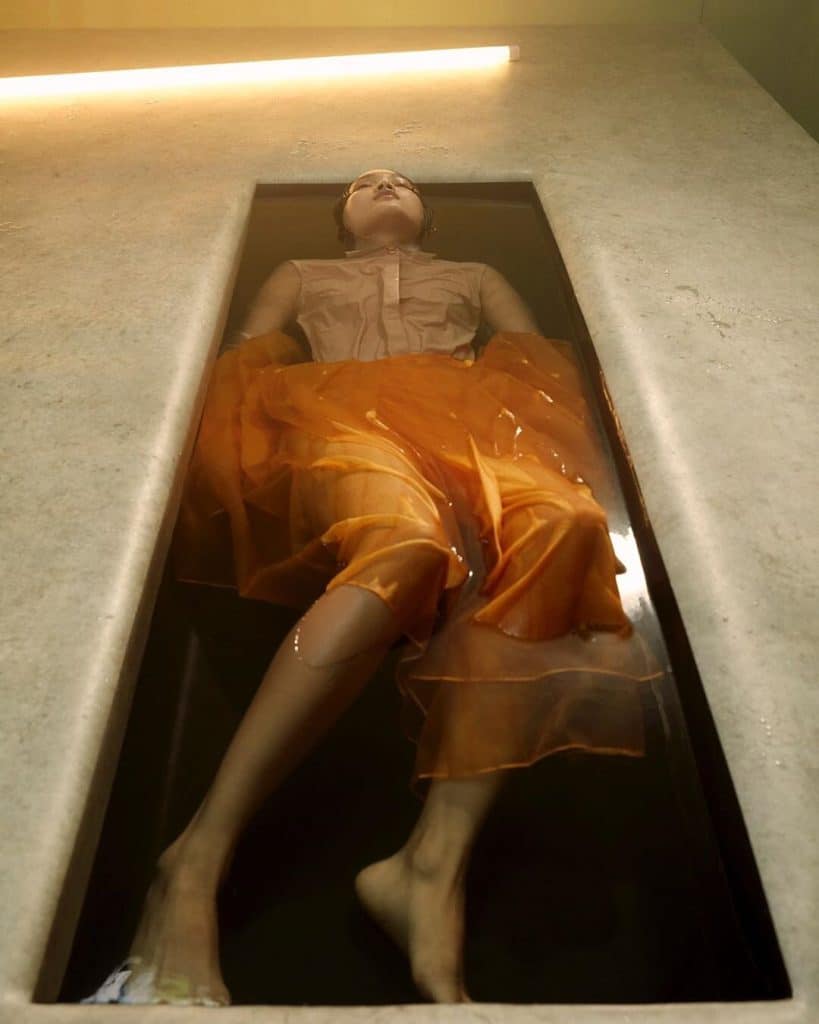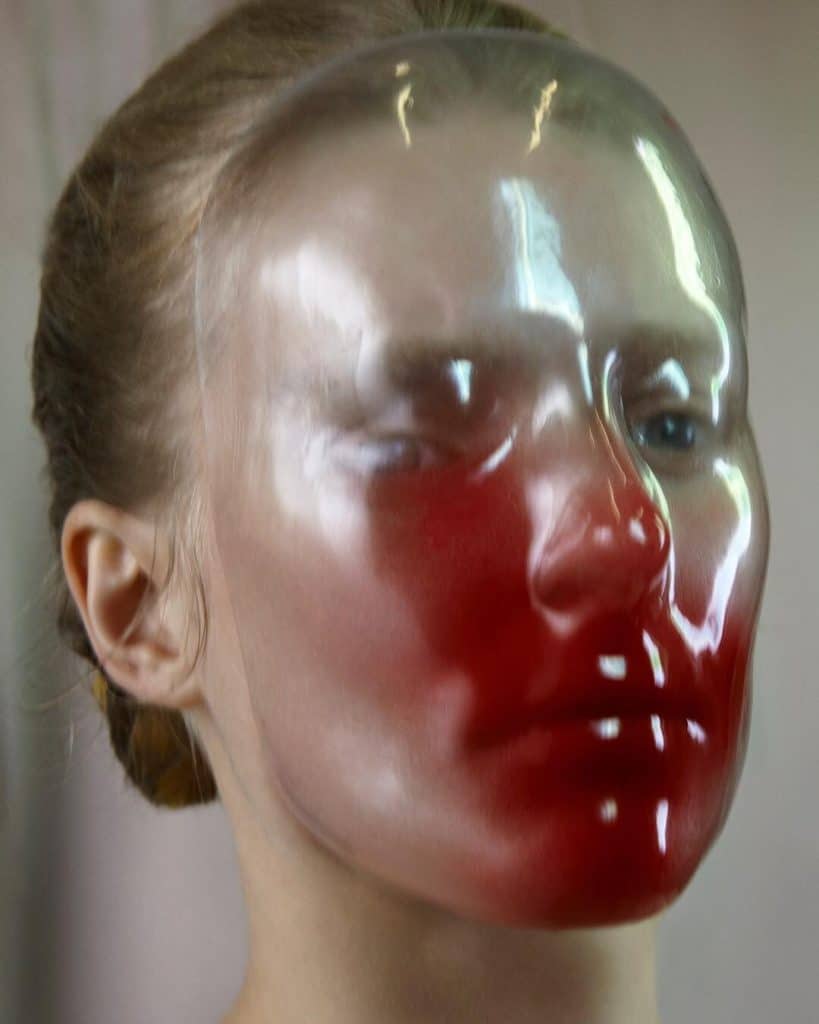 Your concepts are truly moving and imaginative. Can you describe the process of birthing these ideas to then bringing them to fruition?
The set element is a very integral part of my work, I design the space the subject will inhabit before I do anything else. I of course work in collaboration with fantastic set designers that will develop those ideas with me. Once you have created a 'world' and a loose narrative, it makes your casting process much easier. After that, it's a case of continuously communicating with the rest of the team about all the various elements as well as working out all the logistics of set, studio, and lighting. I have a small number of images in my head that I'd like to try, the rest comes spontaneously and not just through me but everyone else on set that I'm collaborating with. I brief the model on what character I am imagining and the set we've created offers up an immersive element so it's easier for them to transform and inhabit the space. I direct the movement to a degree, often, particular movements are informed by props or are a response to space.
Fashion and design play an integral part in your concepts. What is your philosophy on linking fashion with conceptual ideas?
I would say that my fashion work is only mildly conceptual, overall it's more narrative-based with a conceptual element. I come from an art background and my artwork is much more conceptual; within fashion, there is a greater license to be playful and I feel it's ok to make decisions based on it simply 'feeling' right.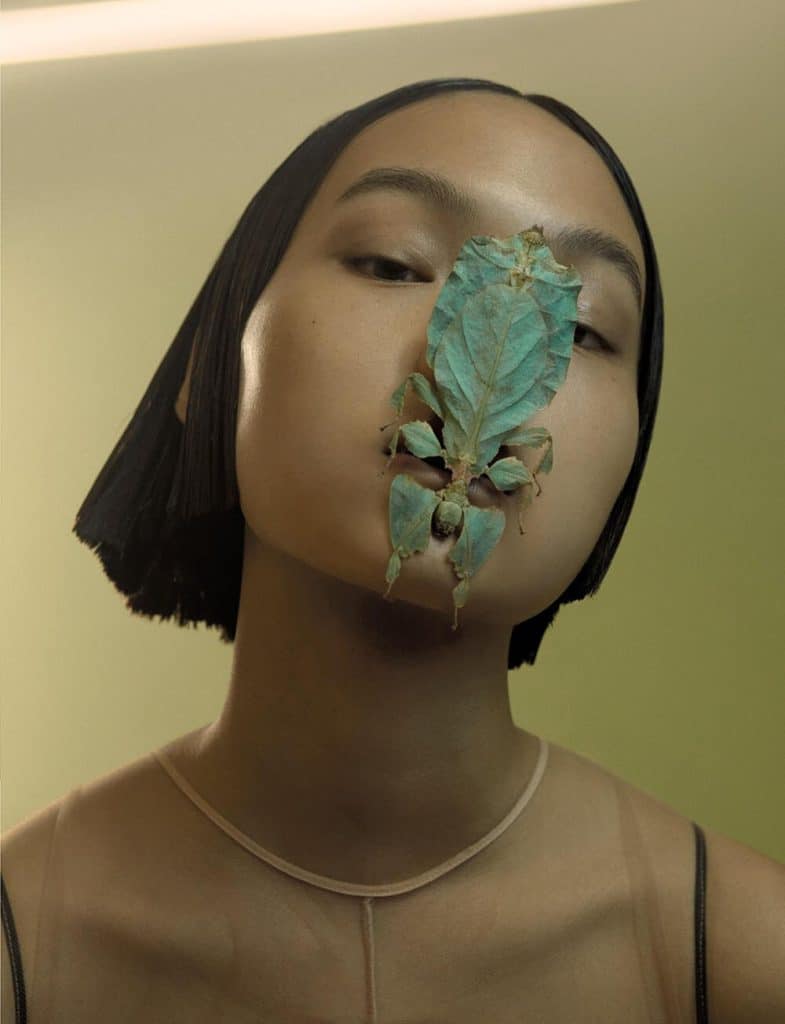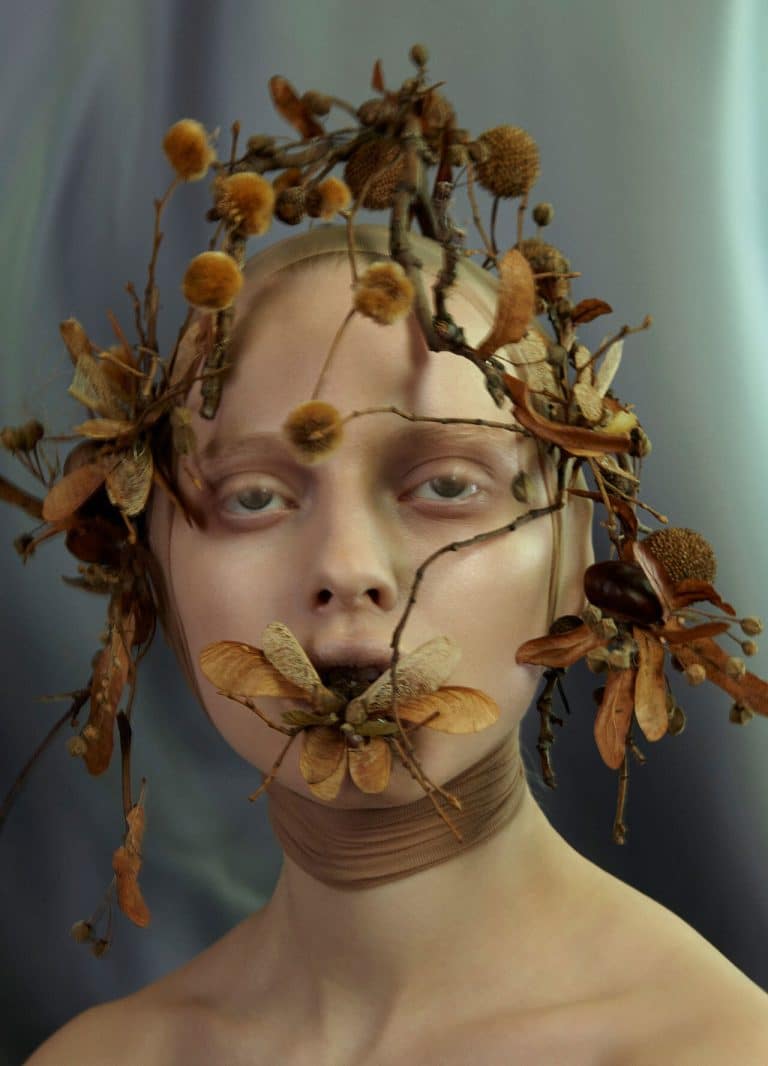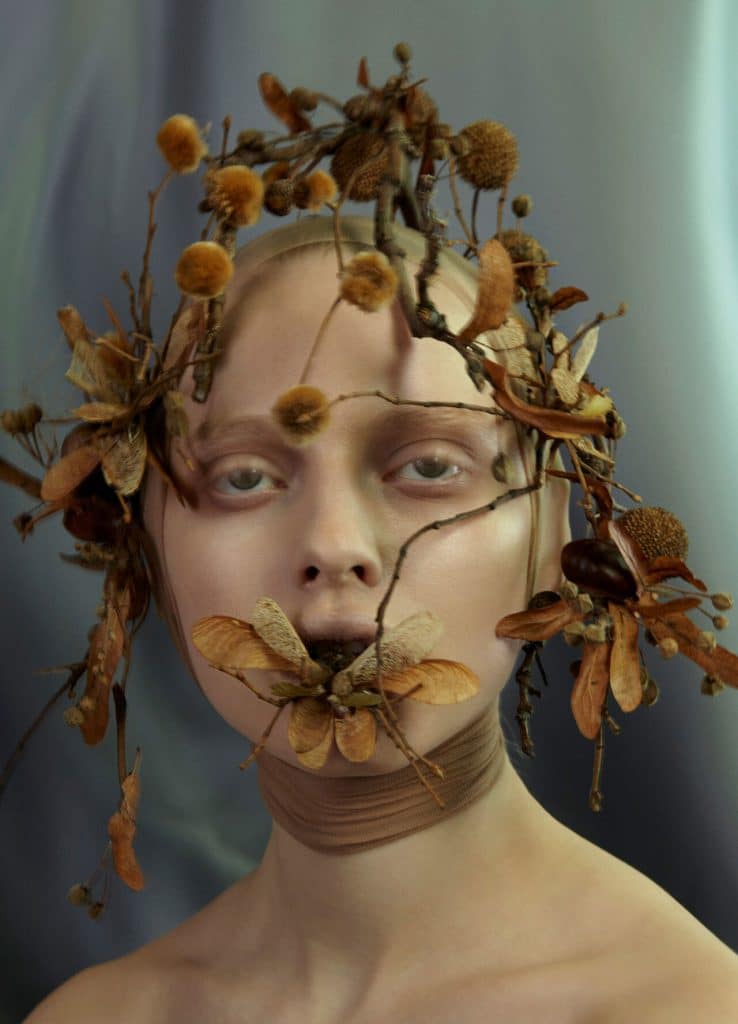 With the models in your shots, humans exude organic, complex emotion. How do you consider emotion into your photography as a director?
I probably answered that to a degree in an earlier question. The characters are in a sense an extension or an embodiment of myself. I am drawn to moments of ambiguity and suspense, a moment that could go either way off frame. Emotions that are at tipping point interest me the most; when it speaks of desire yet simultaneously poses a threat or a moment that potentially interrupts a temporary equilibrium.
You have experience with film working with Dior and SHOWstudio. How did you go about translating your photographic style to the video format and what constructive challenge you may have faced?
I learned that you have to be a lot more organised for moving image than for stills! It really pays off to have every shot mapped out beforehand. Also, your set has to be a lot bigger and perfectly executed than for stills images where any issues of size or imperfections can be solved so much more easily in post-production than for moving image.
What projects are you most excited about coming up and can you share any details about them?
With the Corona Virus, everyday life is on hold at the moment but I am going to take the time to work on an upcoming book. When I can get back into my studio, my plan is to paint and not focus on photography for a while.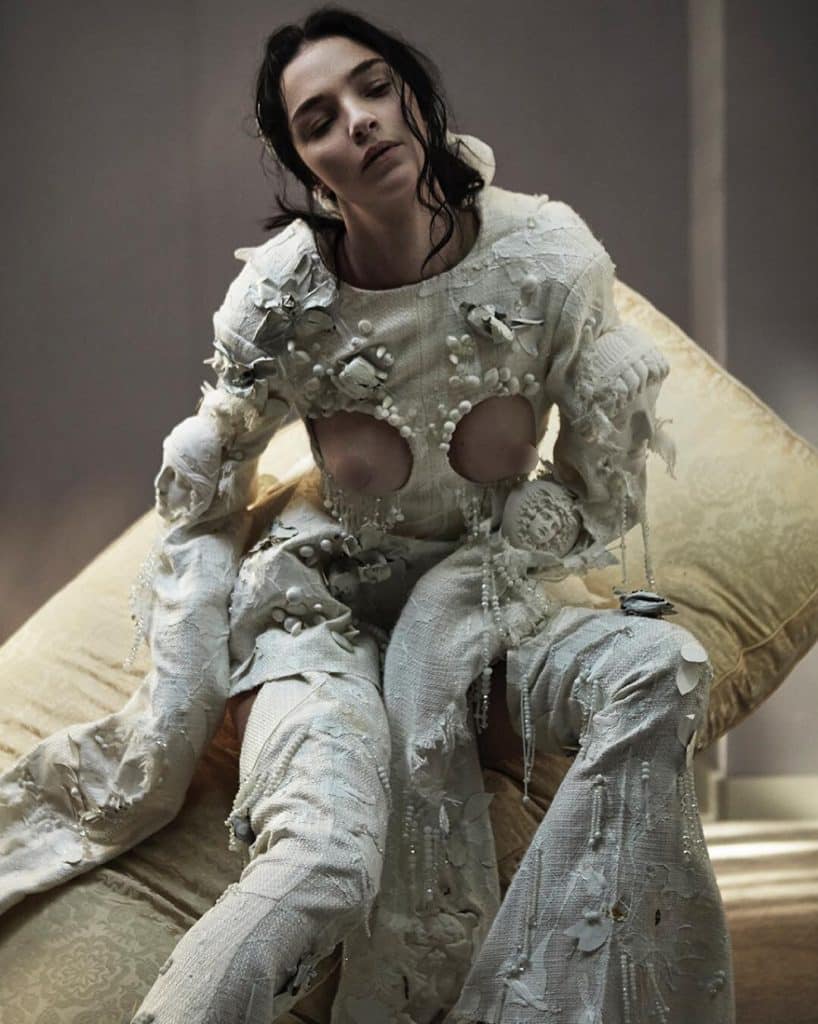 INFORMATION
All images with courtesy of Katja Mayer