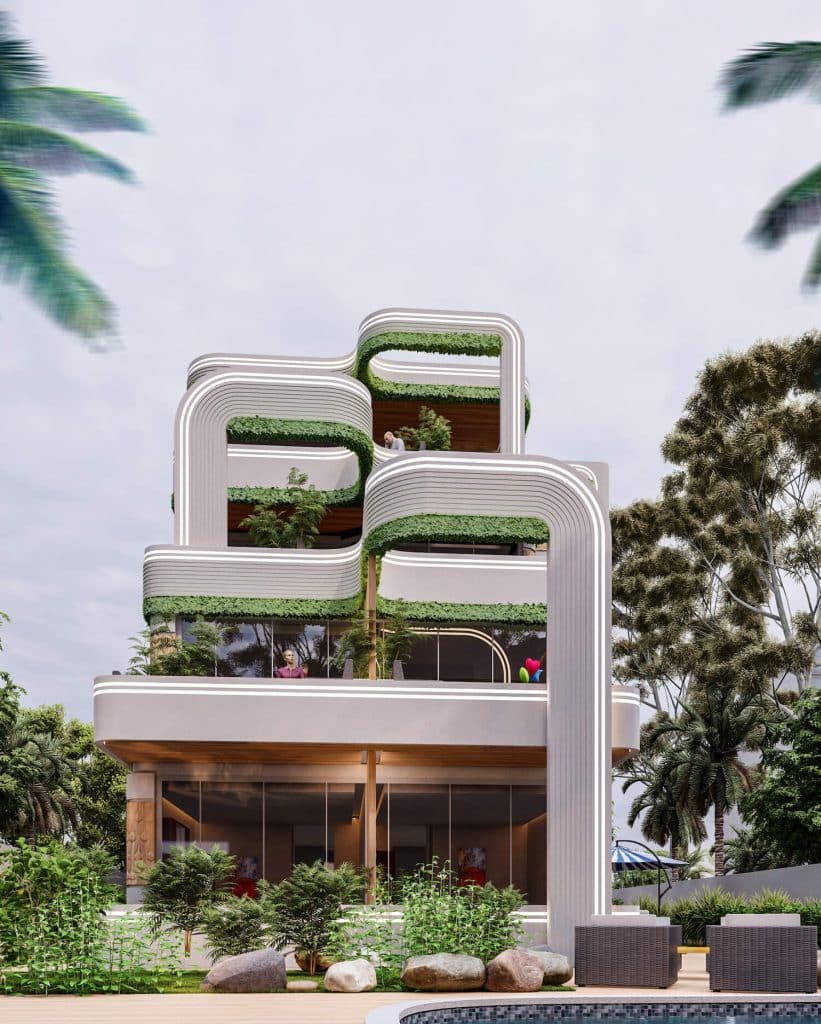 Embark on an extraordinary residential journey with IROFO Beachfront Apartments, Ghana's first-ever beachfront apartment complex, meticulously crafted under the expertise of Principal Architect Mohanad Albasha from Gravity Studio. Prepare to be captivated as Albasha redefines coastal living with an emphasis on breathtaking ocean views and exquisite design.
Located along the pristine coastline, these exclusive beachfront apartments showcase Albasha's masterful touch in creating spacious and contemporary living spaces that harmoniously blend with the natural environment. Every aspect of the design, from the layout to the selection of materials, has been carefully curated to optimize natural light and embrace the gentle ocean breeze, evoking a sense of serenity and tranquility.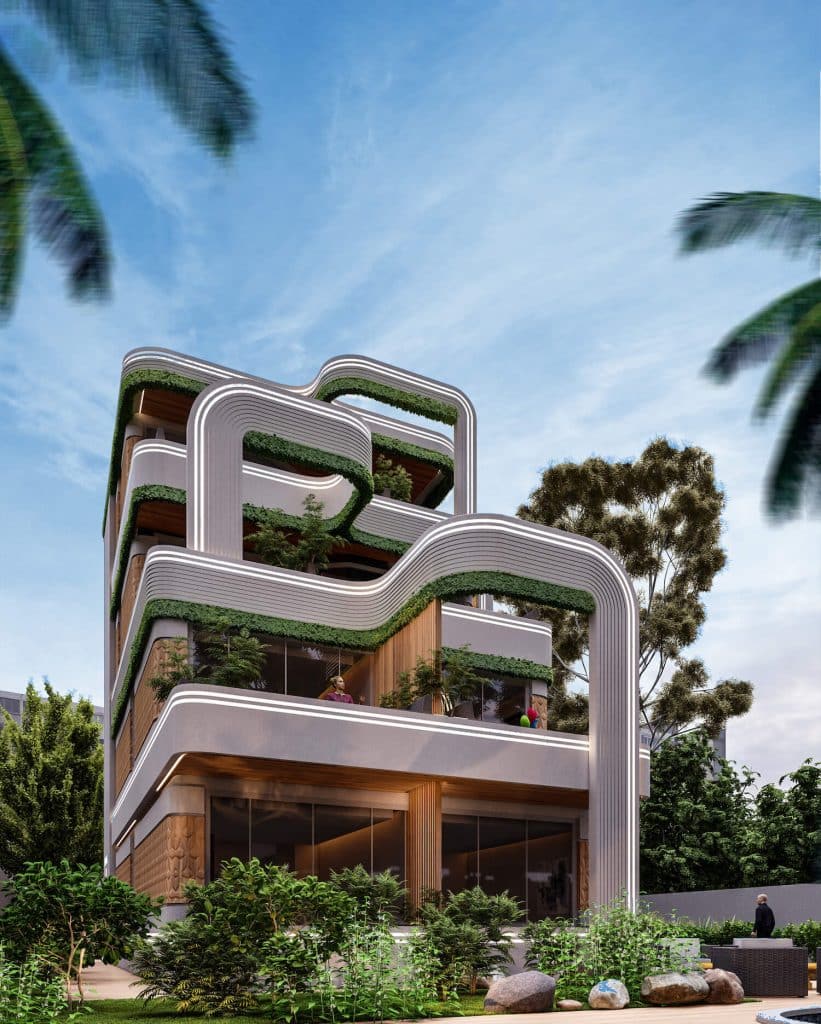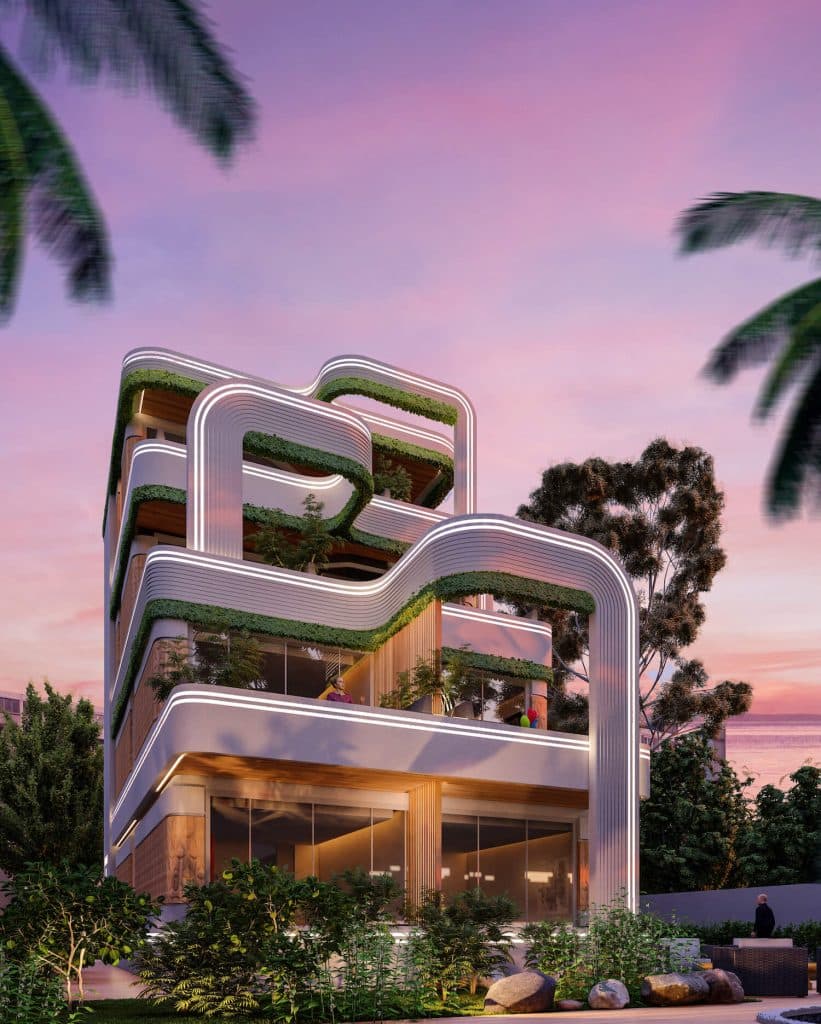 Every unit within the complex boasts upscale finishes and premium appliances, including luxurious marble countertops, sleek stainless steel fixtures, and elegant hardwood floors. Unwind in the privacy of your own apartment or entertain guests in the outdoor entertainment area, complete with a private swimming pool that overlooks the azure waters of the ocean.
The meticulously designed private balconies offer the perfect vantage point to savor the awe-inspiring ocean views.In addition to the extraordinary amenities within the apartments, residents will have direct access to the pristine beach, allowing for leisurely strolls and the opportunity to connect with nature. Experience the ultimate coastal lifestyle where sun, sand, and sea converge to create a truly magical environment.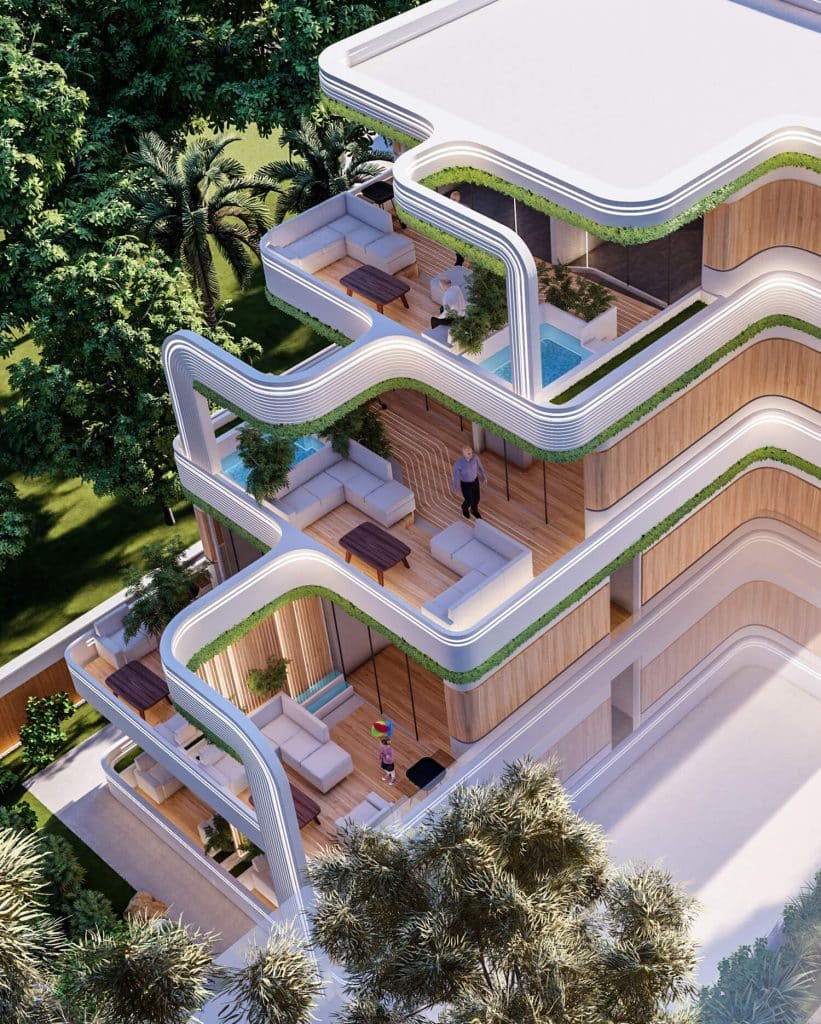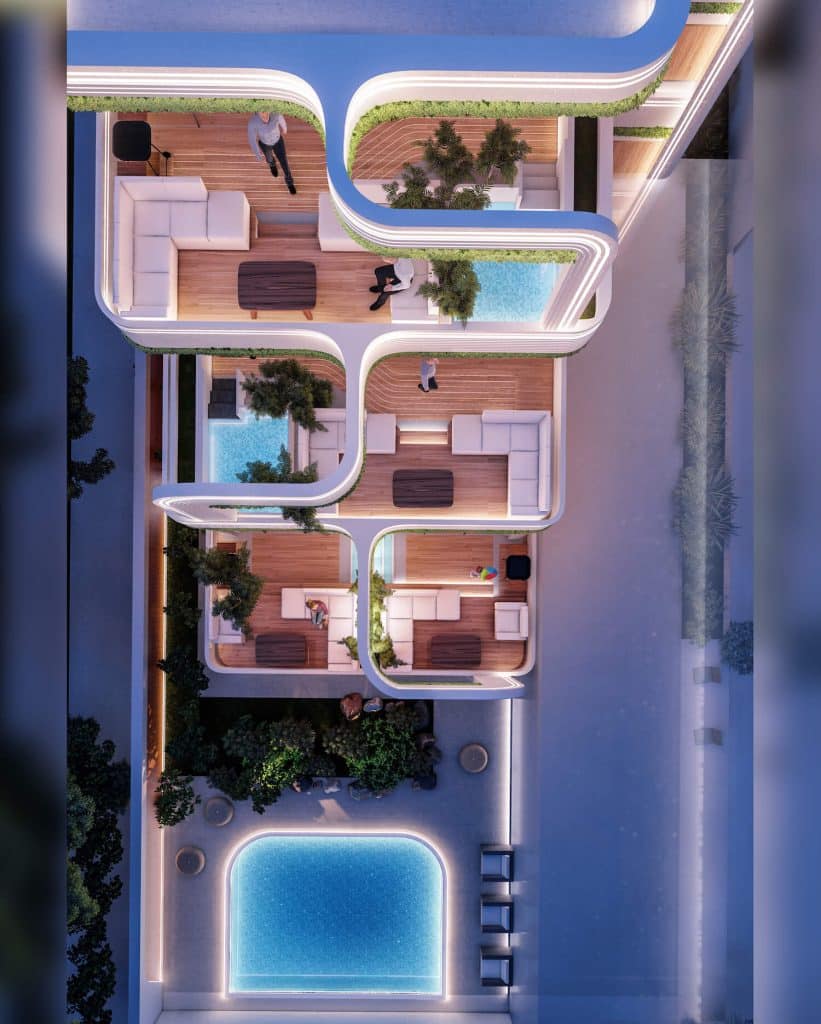 With IROFO Beachfront Apartments, Gravity Studio and Mohanad Albasha are redefining luxury coastal living in Ghana. Embrace this rare opportunity to own an exquisite beachfront residence that offers not only unmatched elegance and comfort but also an immersive connection to the captivating beauty of the ocean.