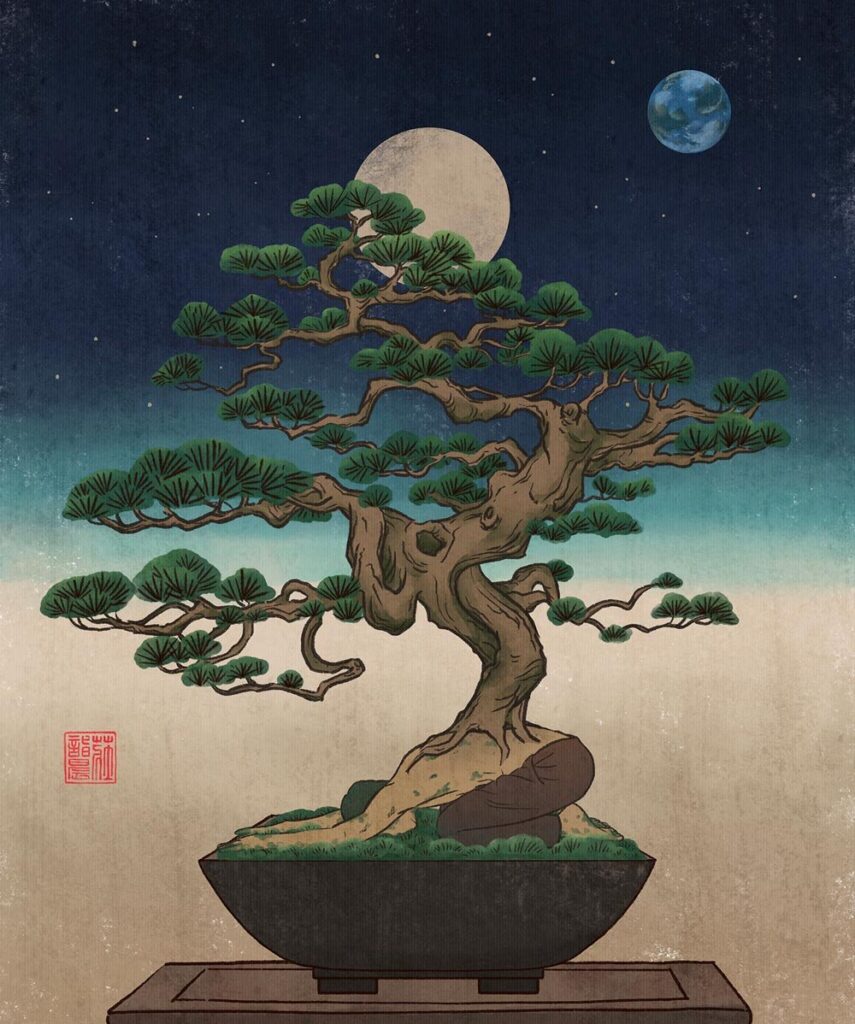 PLEASE INTRODUCE YOURSELF
My name is Jason Chuang (@jasonchuangart on Instagram), I was born and raised in Taiwan, moved to the UK when I was 15, and I've recently finished my MA in Visual Communication at the Royal College of Art. The focus of my work lies in the exploration of human emotions via symbolic imagery, coated with elements of the absurd and the poetic. I am passionate about narrative, and I often ponders impossible situations within alternative universes, constantly searching for new ways to tell stories in which the unreal comes closer to the truth.
HOW WOULD YOU BEST DESCRIBE YOUR STYLE?
I've always try to avoid describing my style, as I don't like to pigeonholed myself, a style for me is just a carrier, a package, what lies within that package; the messages behind my pieces are far more important than the outer appearance, which I hope my audience can see beyond the aesthetics.
HOW DID YOU GET INTO ART?
I have been drawing since I was a kid. I remember one of the most influential teachers in my life always started his art classes with storytelling, and I was always deeply drawn into his stories. In secondary school, I started doing comic parodies of well-known anime and movies to entertain myself and my friends during classes. However, it wasn't until I was 19 and studying in the UK that I was properly introduced to the world of Illustration.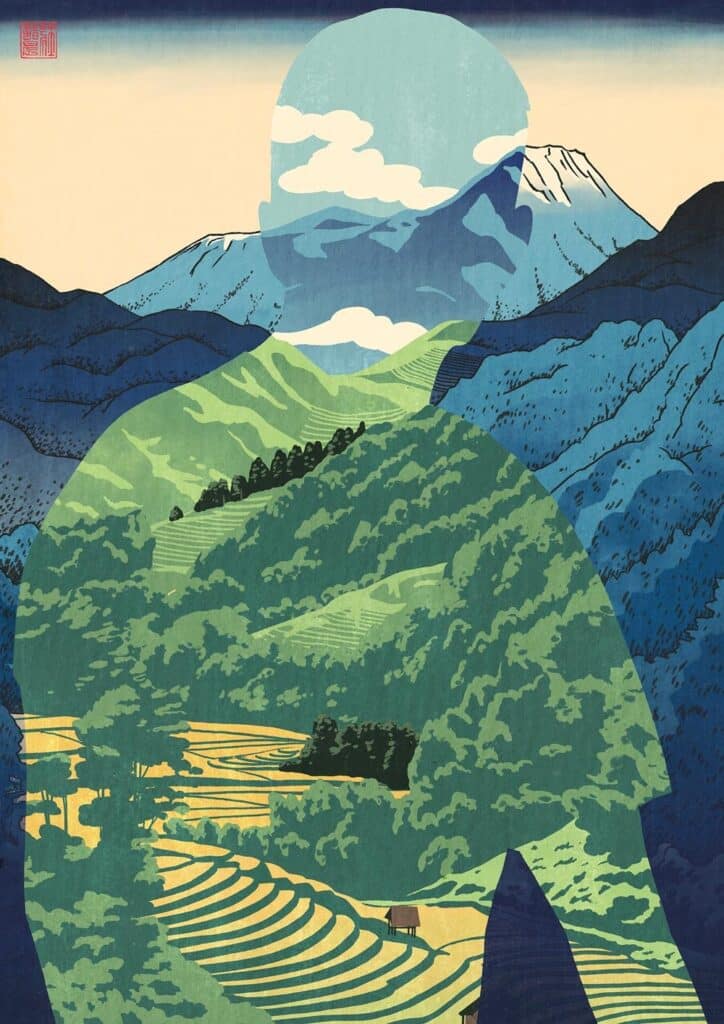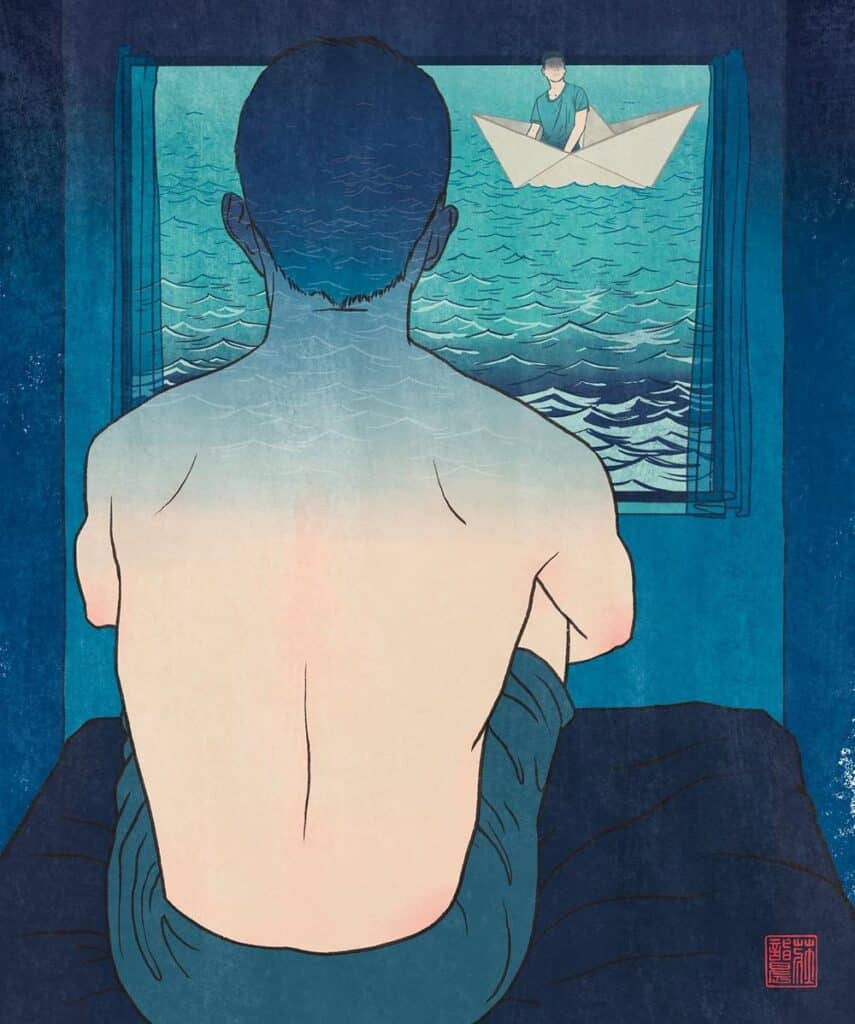 WHO OR WHAT ARE SOME OF YOUR MAJOR INFLUENCES?
I am naturally attracted to bizarre and beautiful things, the oddities that occur in everyday life, these interests are translated into the work that I produce. I am hugely inspired by the surrealist movement, as it resonates with the way I work, as my visuals are heavily reliant on the unconscious mind and my intuitions when reflecting on my experiences. The medieval oriental art also inspires me hugely, I especially love its interplay between essence and absence; its spirit of capturing the essence of the subjects, and leaving blank spaces to breathe, achieving a harmonious and well composed scenes. I've been trying to bring in the elements from this period of time in Asian art as a nod to my own heritage.
CAN YOU TELL US ABOUT YOUR WORKING PROCESS?
It's quite intuitive to start with, I keep a visual diary in which I scribble down how I feel at the end of every day, each of these doodle captures some part of me during the last 24 hours, and sometimes I take things forward into my iPad to develop the sketches into more fully realised pieces. So I often start with a core concept then I work out different alternatives based around it, doing research, experimenting with different compositions, then move onto colour testing, which I usually spend a long time on, as it don't come naturally to me, and I believe the choice of colour play an essential role in visual communication.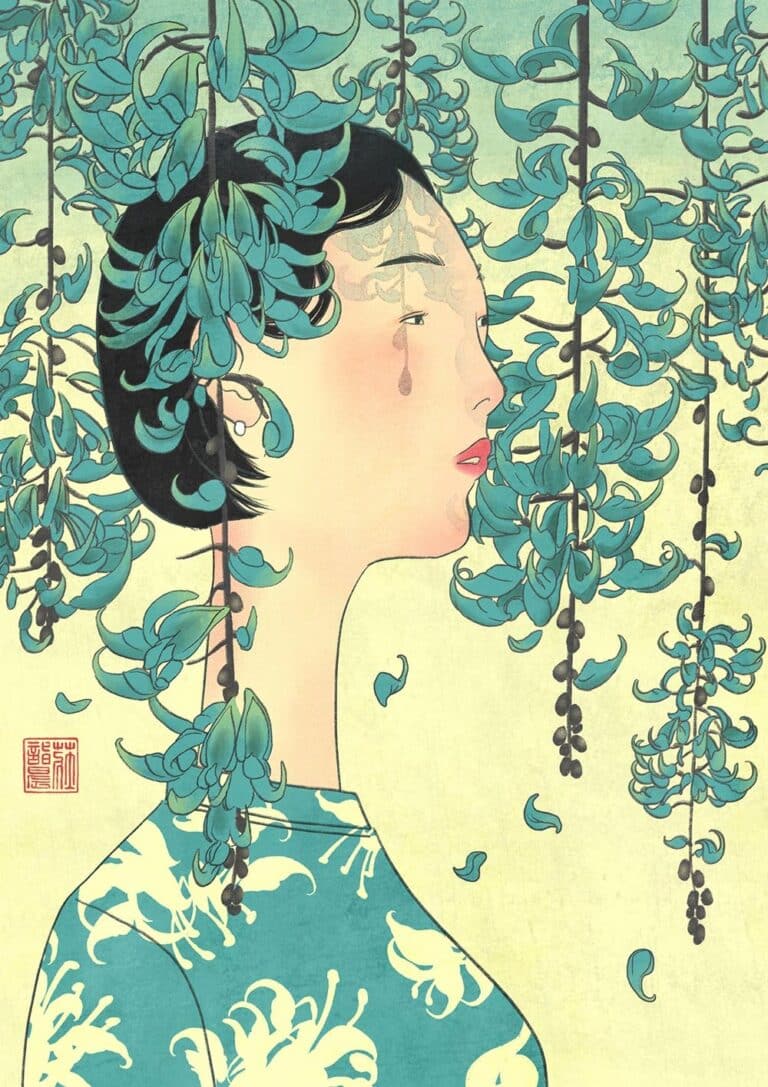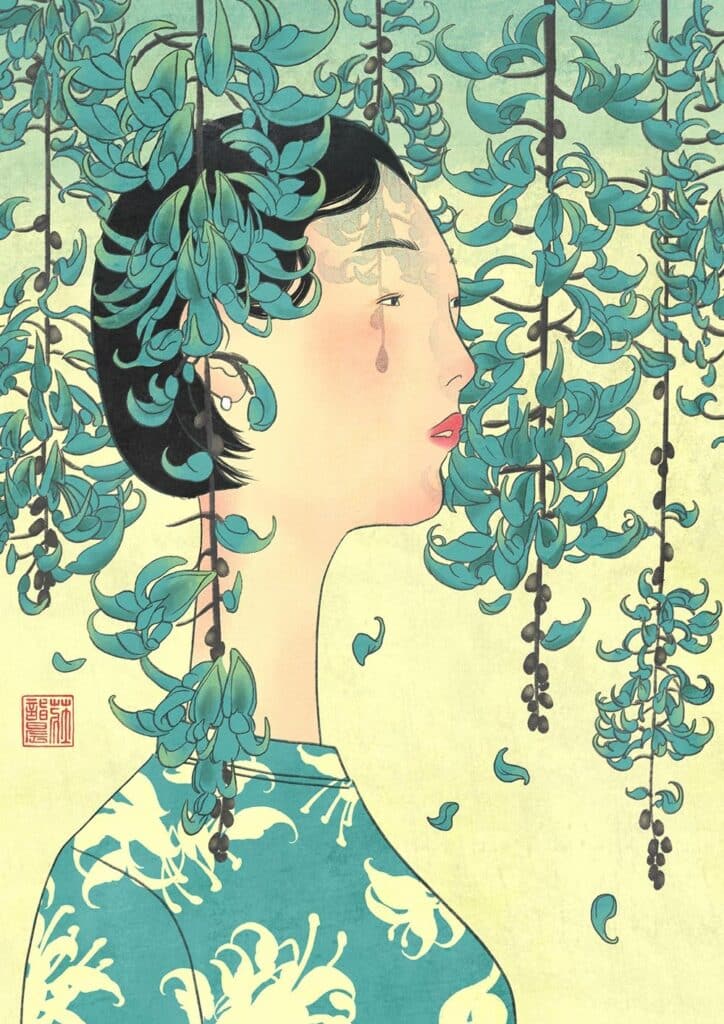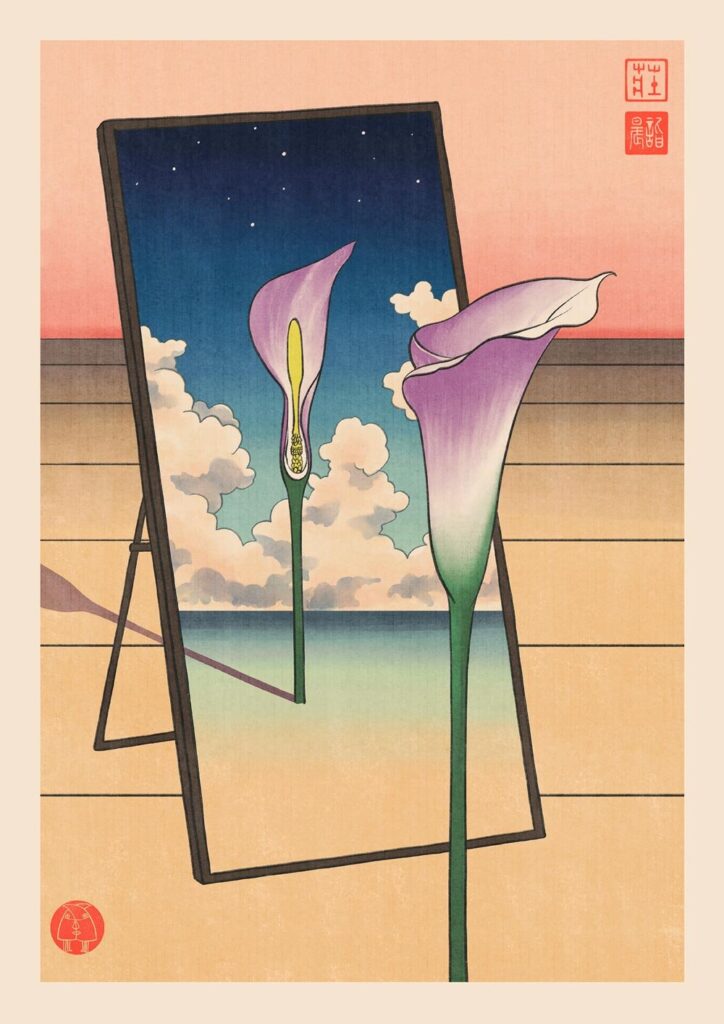 WHAT MOTIVATES YOU TO CREATE?
The process of creating artwork calms me down. I am a very sentimental person. Through the creation of images, I am able to emancipate ideas and direct my emotions out of my body, which is both a meditative and healing condolence. It also teaches me to see things from different perspectives, as the process in painting is a process of constant problem solving in every stage of the production, it forces me to think about different alternatives, trying to work out the best solution for the message I want to convey, this aspect bleeds into real life in which I try to look at things more three-dimensionally, instead of always rushing to a straight forward initial conclusion. In additional, I've had an affinity for storytelling, through art I am able to pour that passion in a physical vessel, keeping a record of the existence of these story ideas and moments in my life.
WHAT IS YOUR STUDIO LIKE?
I am a freelancer who works from home, so my studio is also my room, I have a small table (which I'm looking to get a bigger replacement), a large window next to my bed which I love, a few house plants, and plenty of books on the shelves and postcards/ artworks hung on the wall, nothing out of the ordinary I think.
WHAT ARE YOU CURRENTLY WORKING ON?
I have recently finished a vinyl cover for an American band and my short comic 'The Guessing Game' have been recently published by SelfMadeHero in a graphic novel anthology called 'Catalyst', I have done a book cover for Harper Collins which will be out in major bookstores in January 2022, I'm currently thinking about starting to work on another comic soon.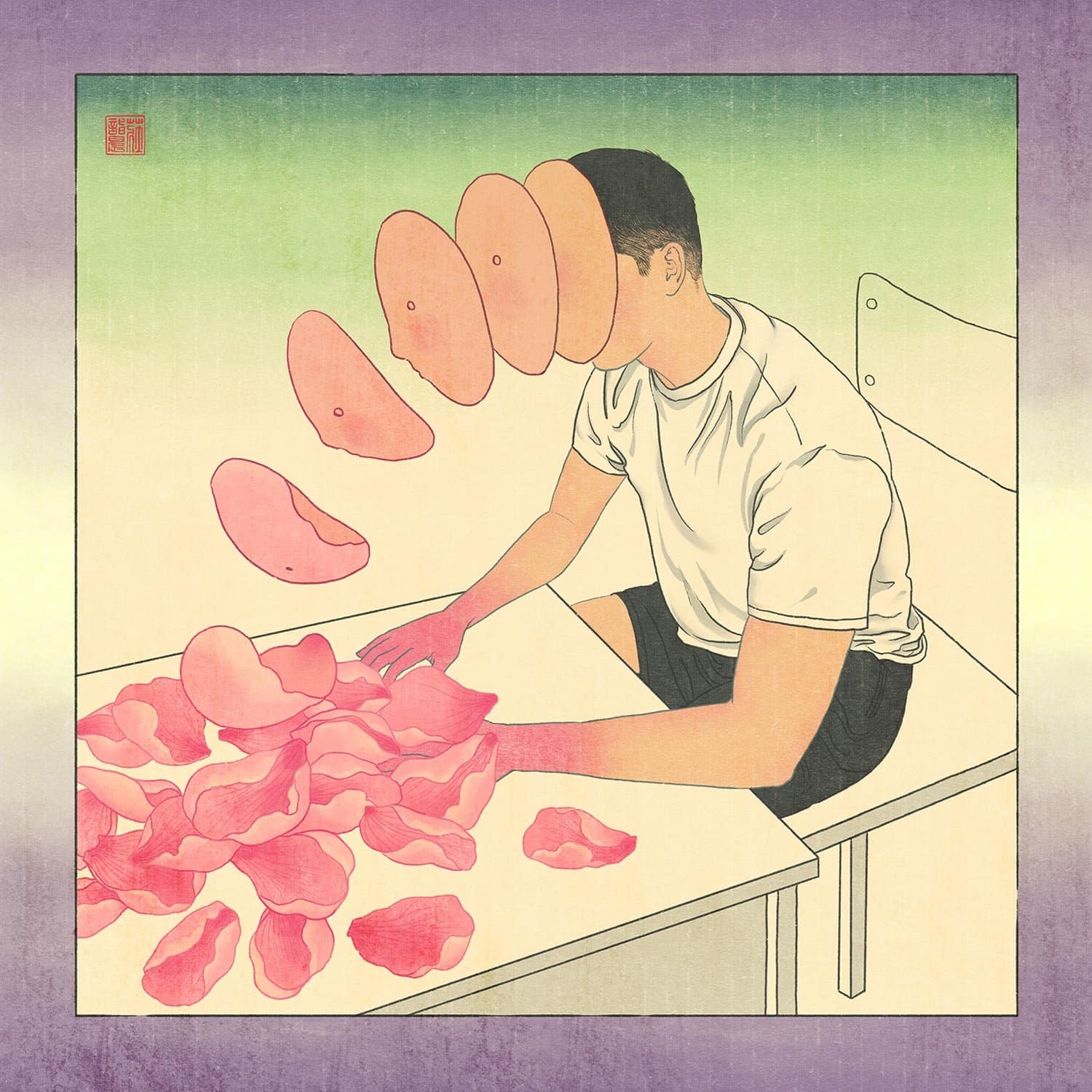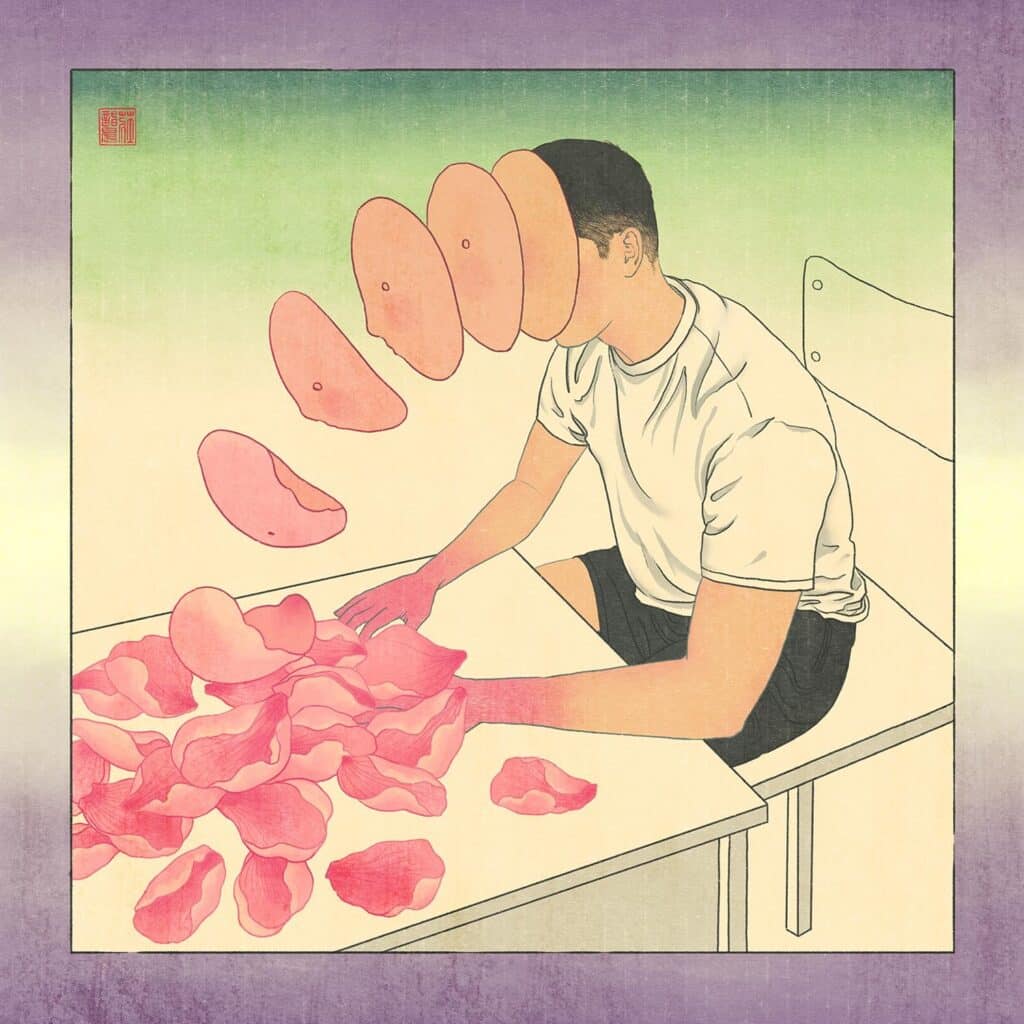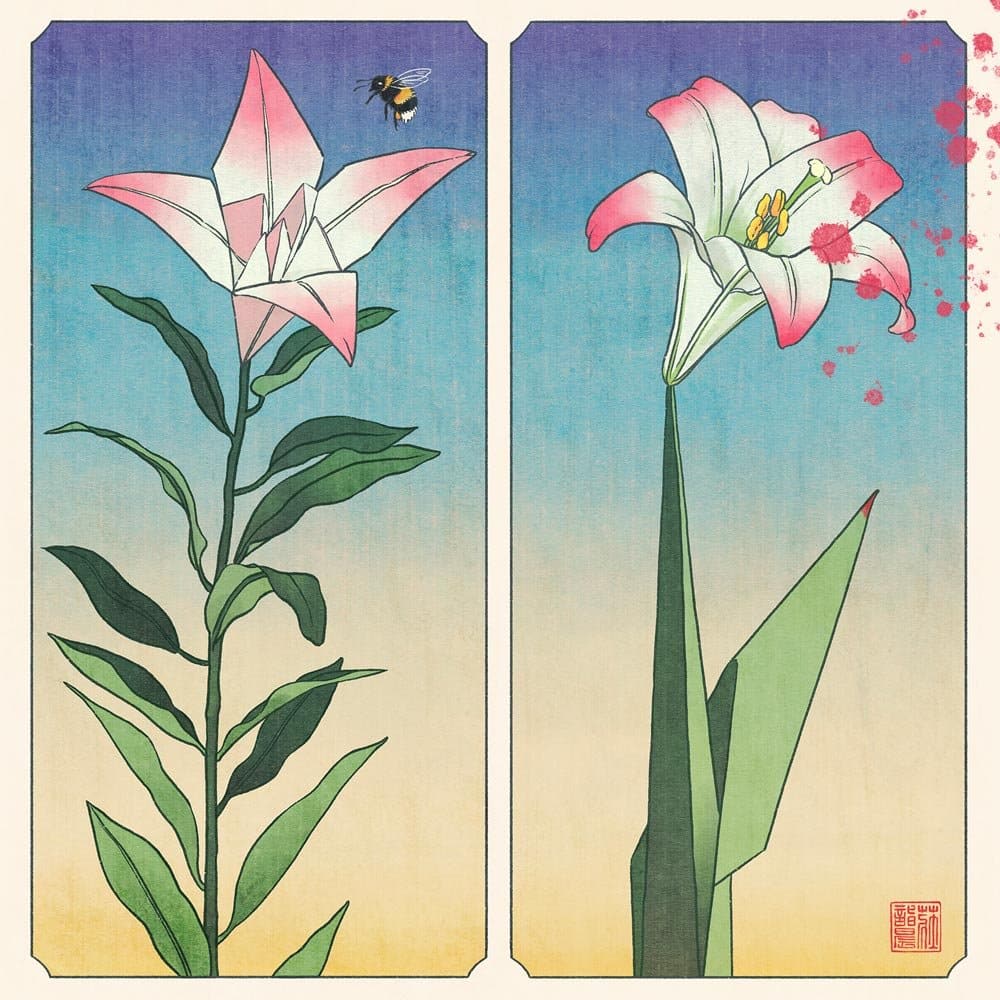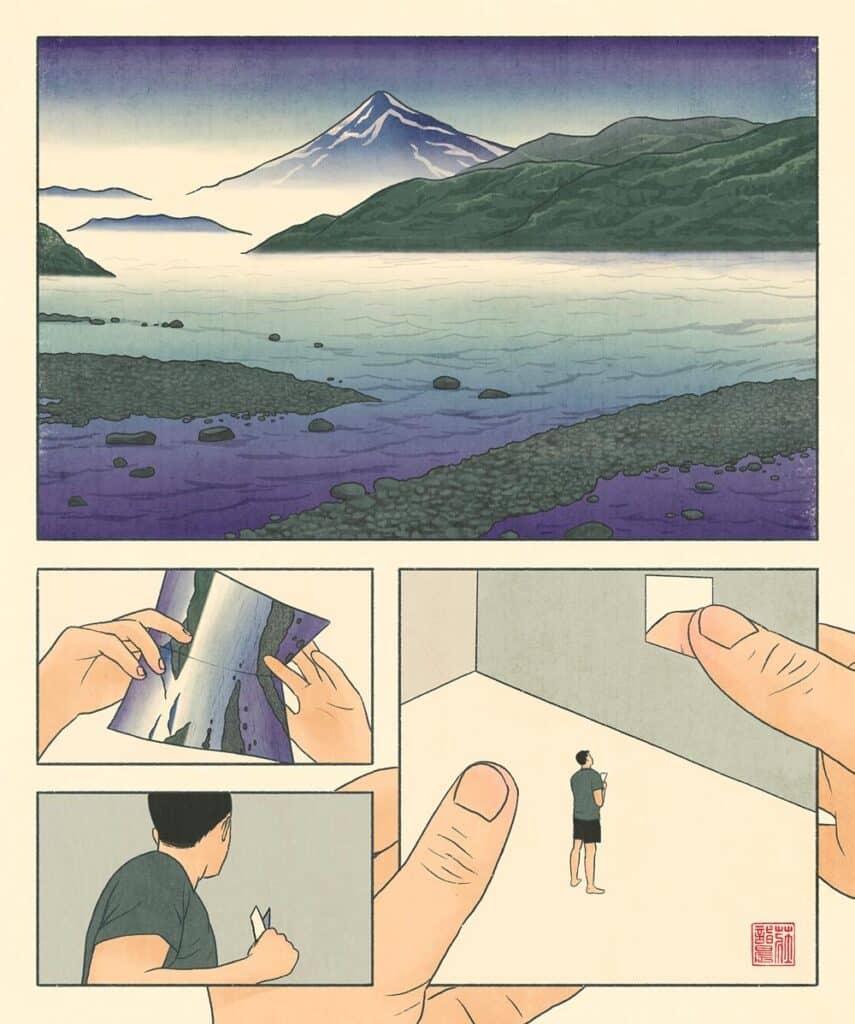 INFORMATION
Images with courtesy of Jason Chuang