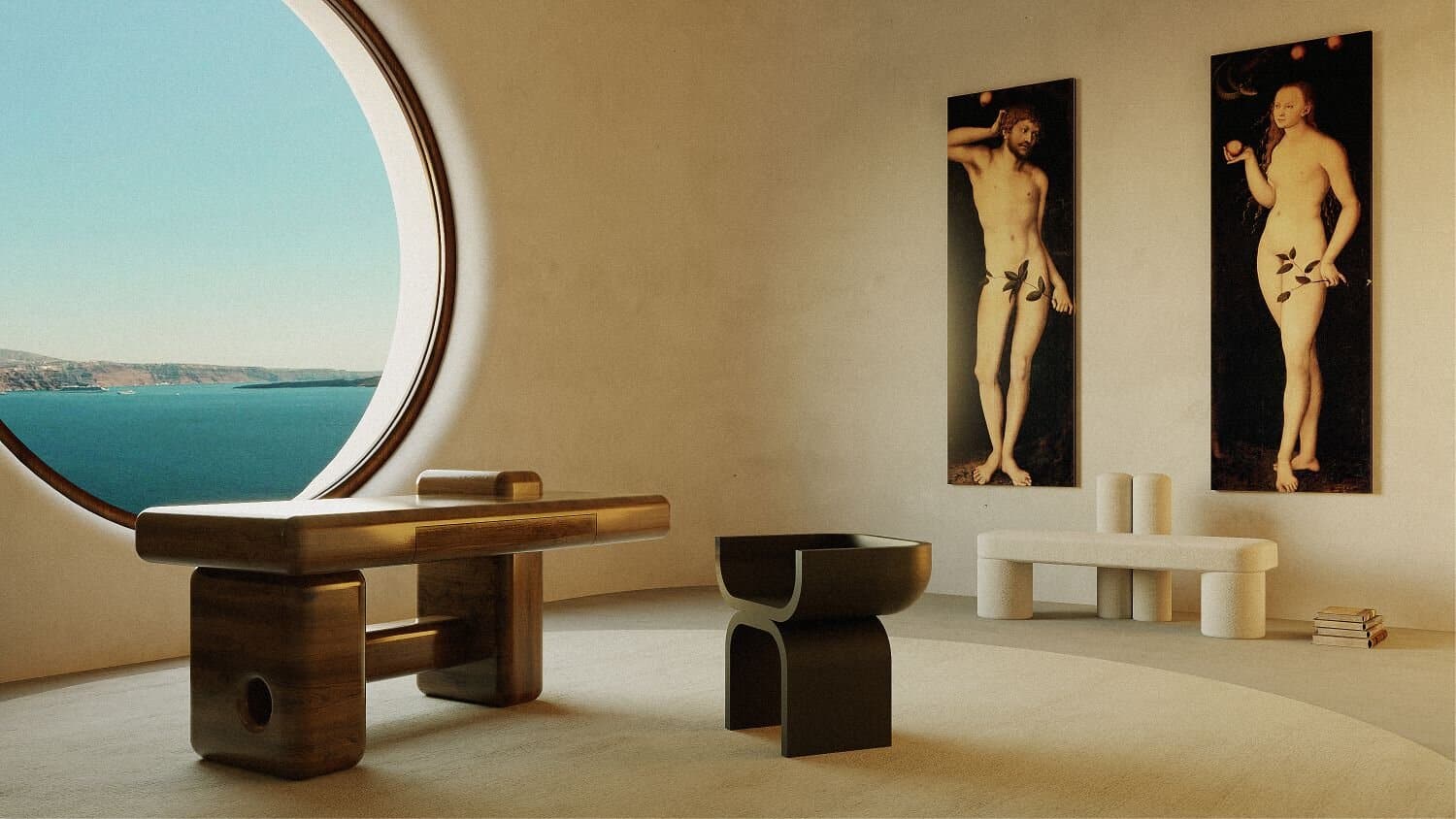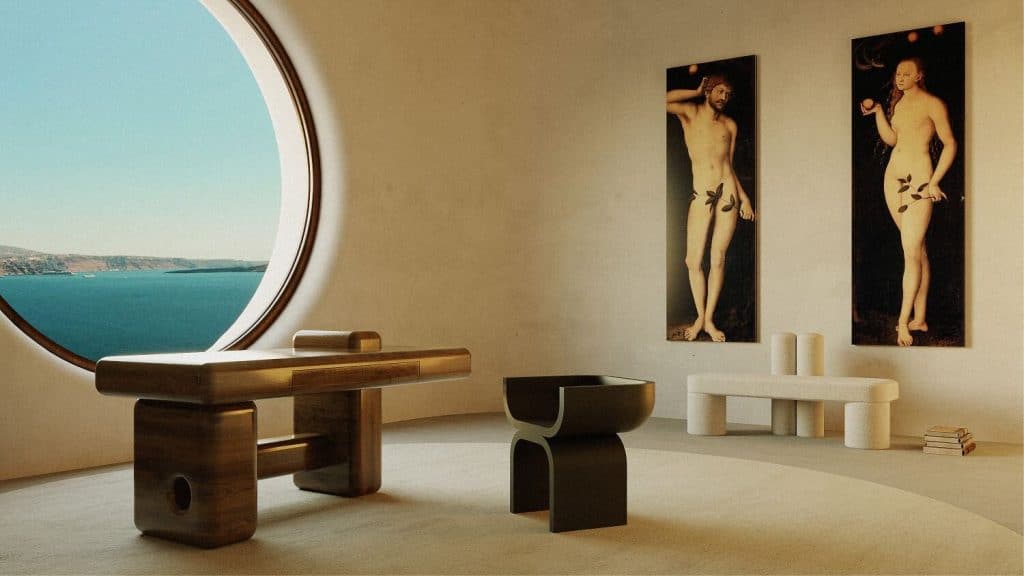 Joris Poggioli's last project is Villa Luce, a villa in which architecture and design are intimately linked and then elevated to a metaphysical and altruistic dimension.
Villa Luce is the place where it's owner, placed at the genesis of its conception, is the center of all. Villa Luce is a corner of the world, a distinct universe and real cosmos for who lives in it. The architectural spaces, details, and design have been conceived based on the people living in it. Villa Luce occupies a unique place in the world, as unique as the human beings living in it. In this association between body, form, and environment, Joris Poggioli's idea was to guide the sun in this habitat. The circle symbolizing the endless movement of the sun has become a majestic round piece.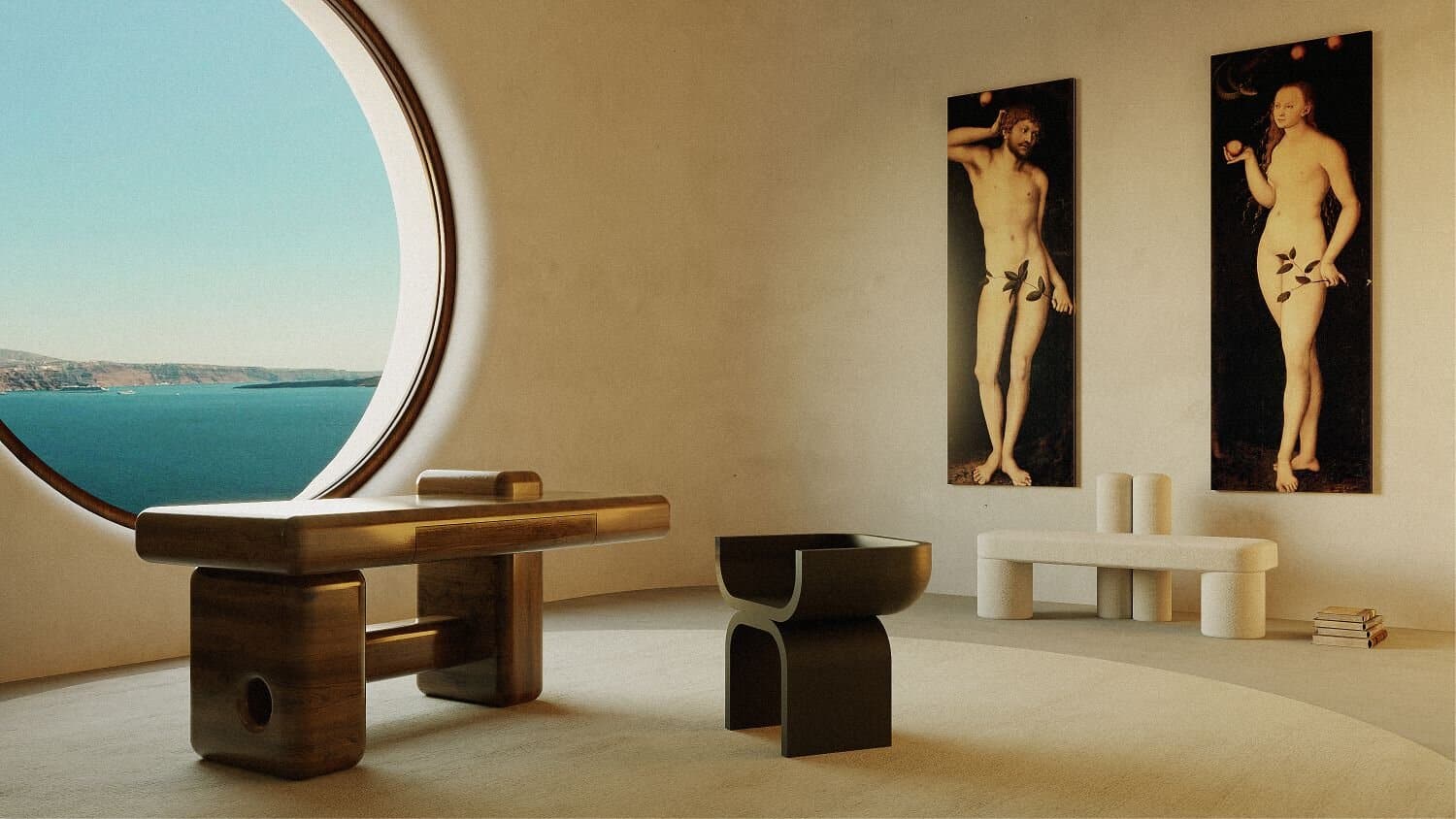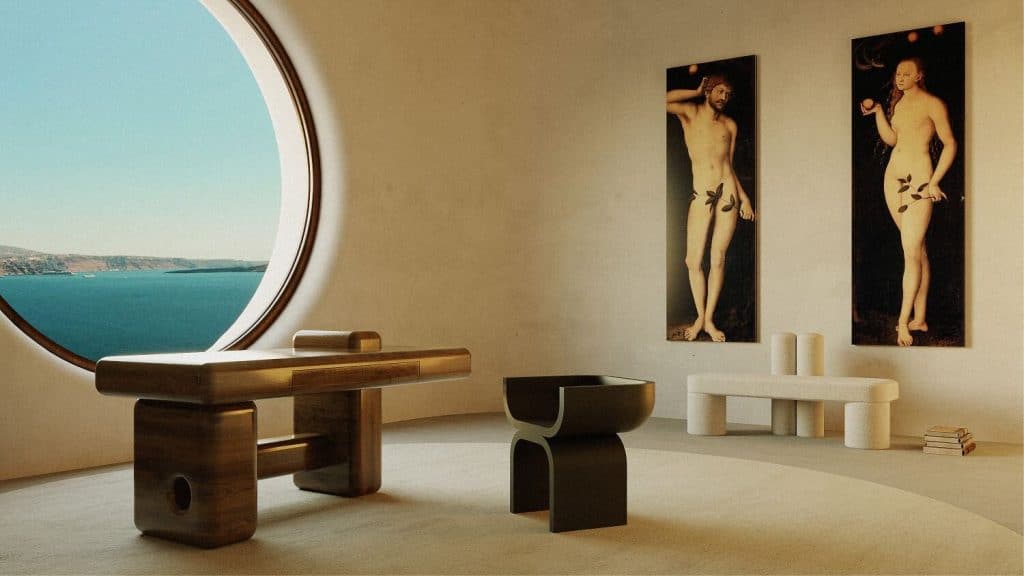 The sun as a gentle presence transforms throughout the day into an all-encompassing, welcoming, or saving the form, gently caressing the space and all the design pieces in it. Villa Luce's living room is filled with objects with a practical function and which tickle the eyes and mind with their visual impact. Joris Poggioli's pieces become totems, objects with a special meaning, to whom the owner will be bound for life. Pieces from Joris Poggioli's collections, "Primo Estate" and "Eden Paradiso", find their vital space in this unique context.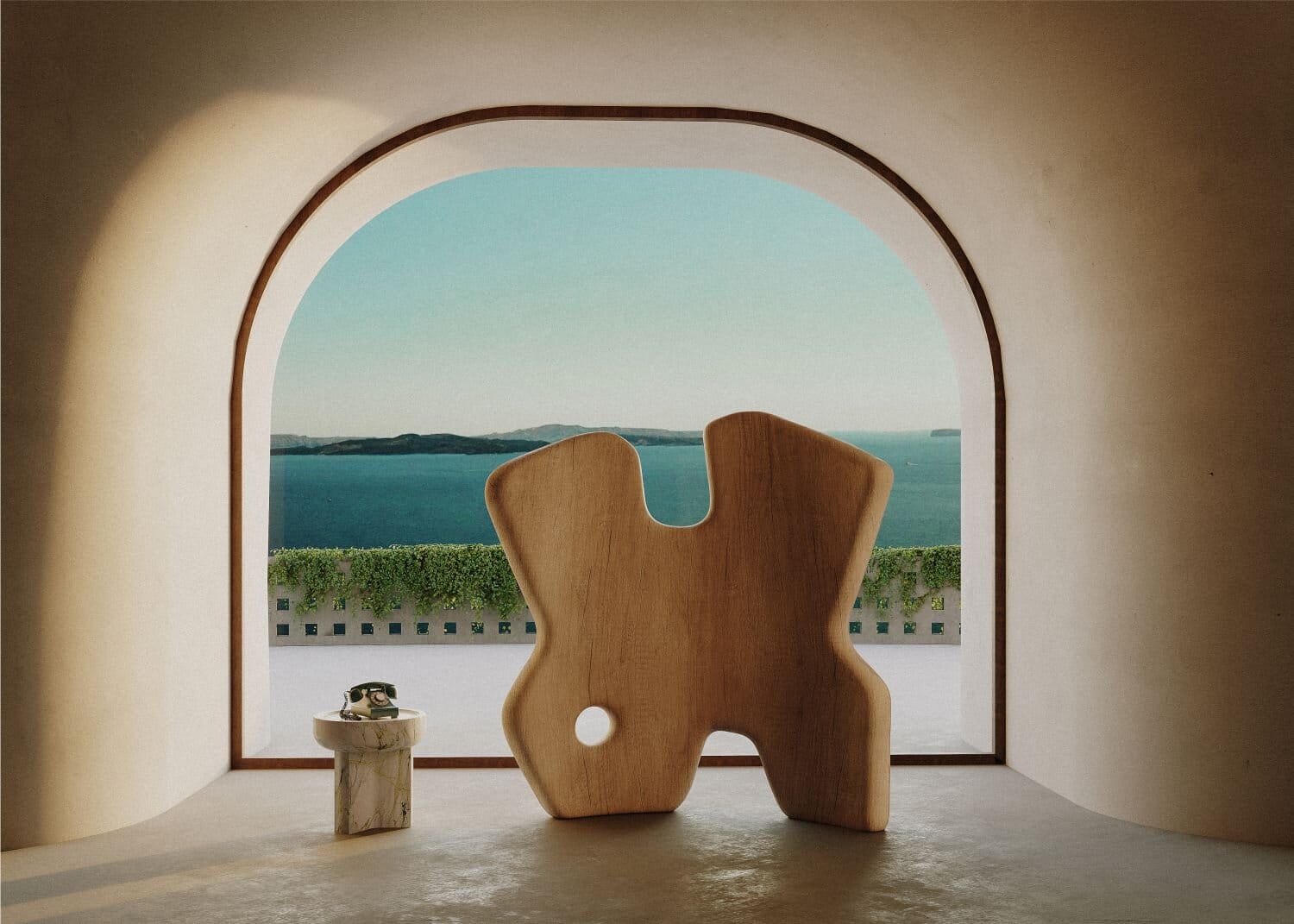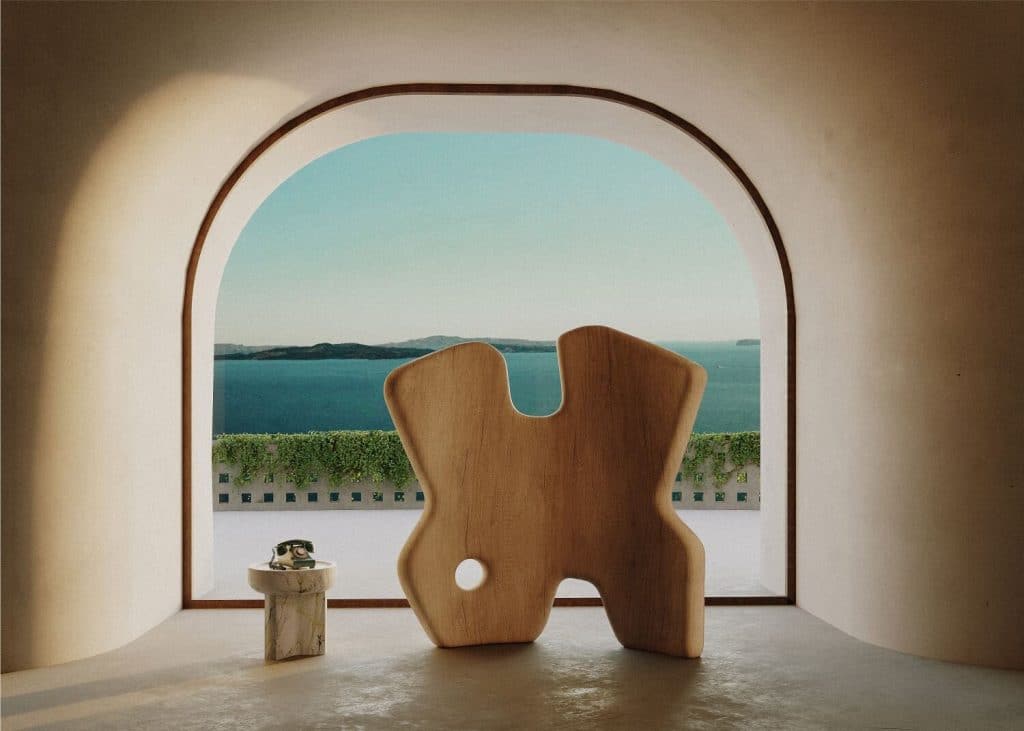 Aglaé console, Ari bench, Rick chair, in its black mat paint and presented for the first time also in resin, Idia coffee table, Sirio ashtray, and Moonlight dress-up space, creating a duality between soft and hard, visionary and practical, full and void. The interior design is enriched with new pieces, including Constantin (oakwood) and the Henry (Calacatta oro marble) side tables. Cleo screen in oak wood, Orfeo desk in walnut wood and Rose tubular sofa are part of "Enamorados", Joris Poggioli's new capsule collection, launching in Summer 2020. Elegant lines are twisted to create forms that gently hug each other. "Enamorados" is an ode to love in all its forms, essential to hold on to the light in the moments of darkness.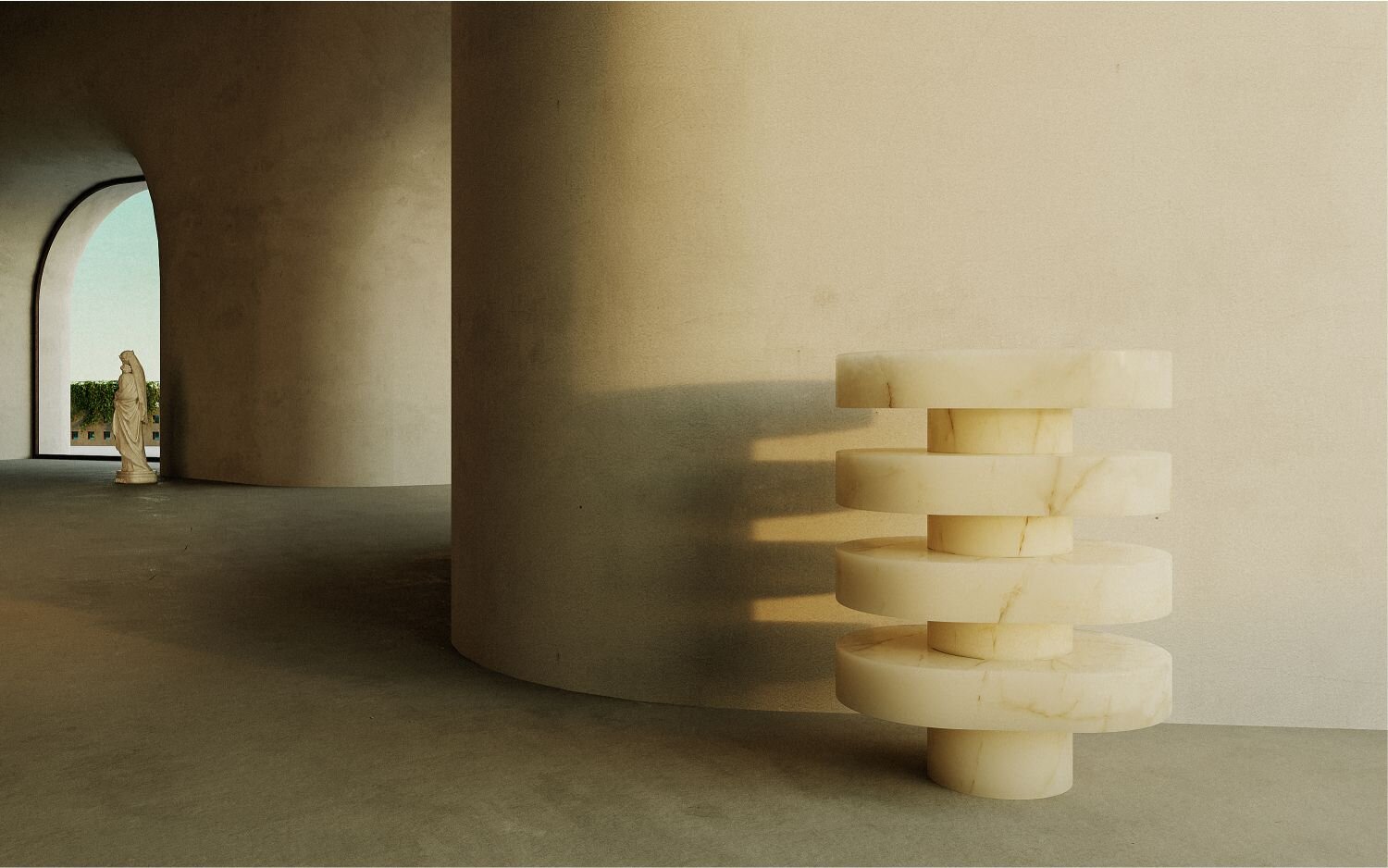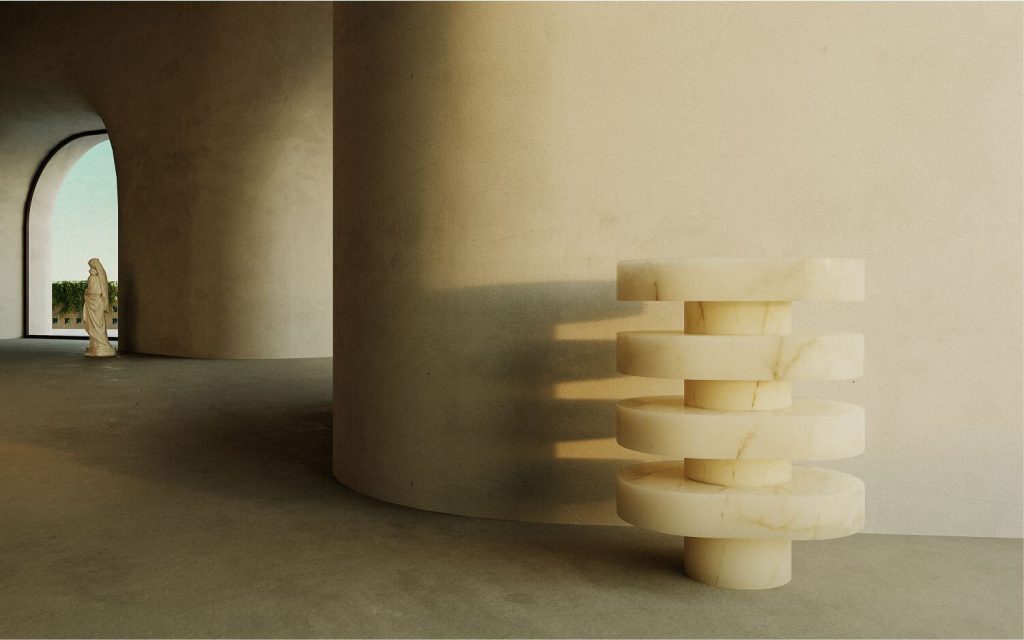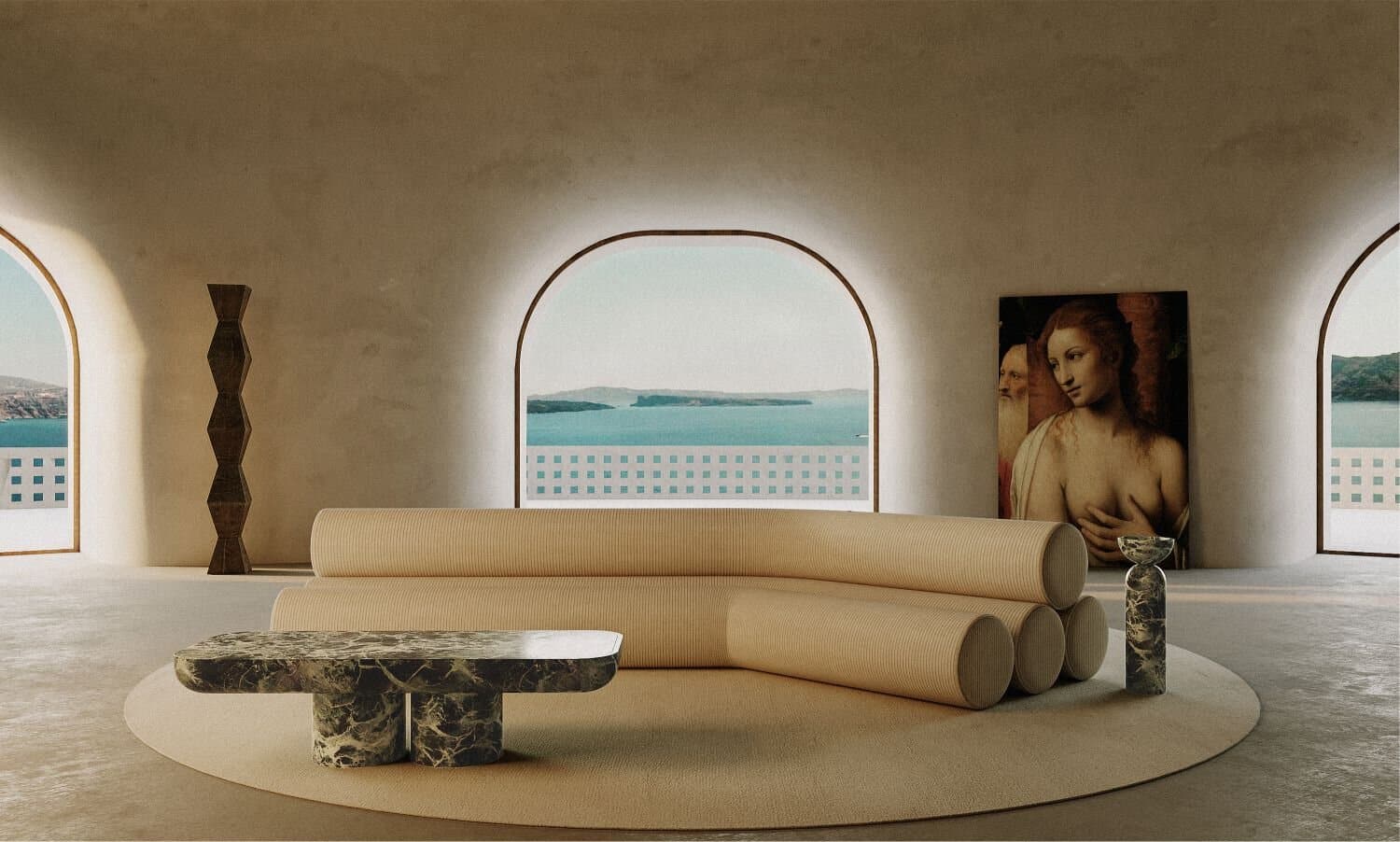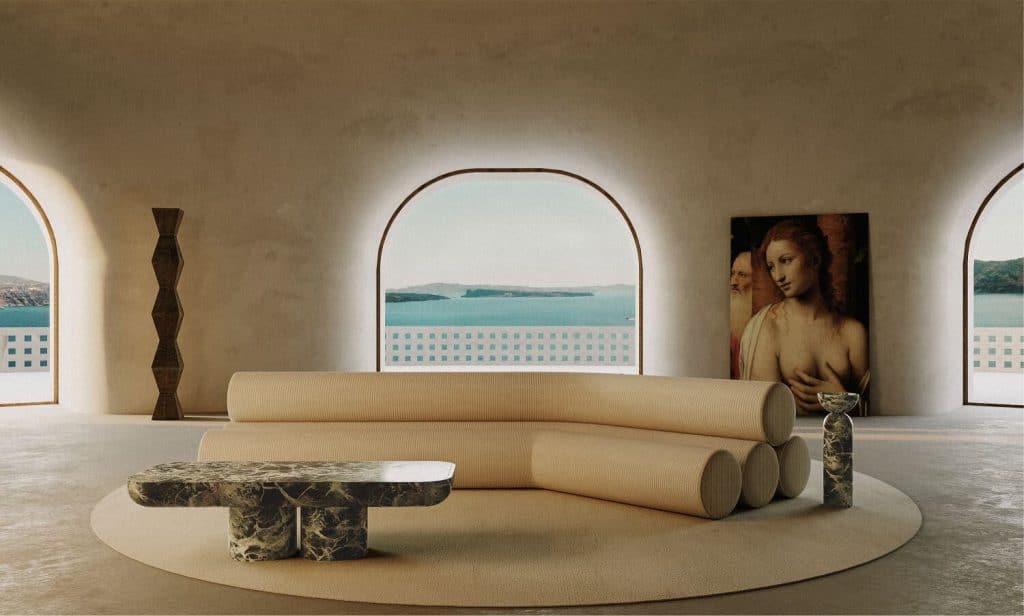 INFORMATION
All images with courtesy of Joris Poggioli