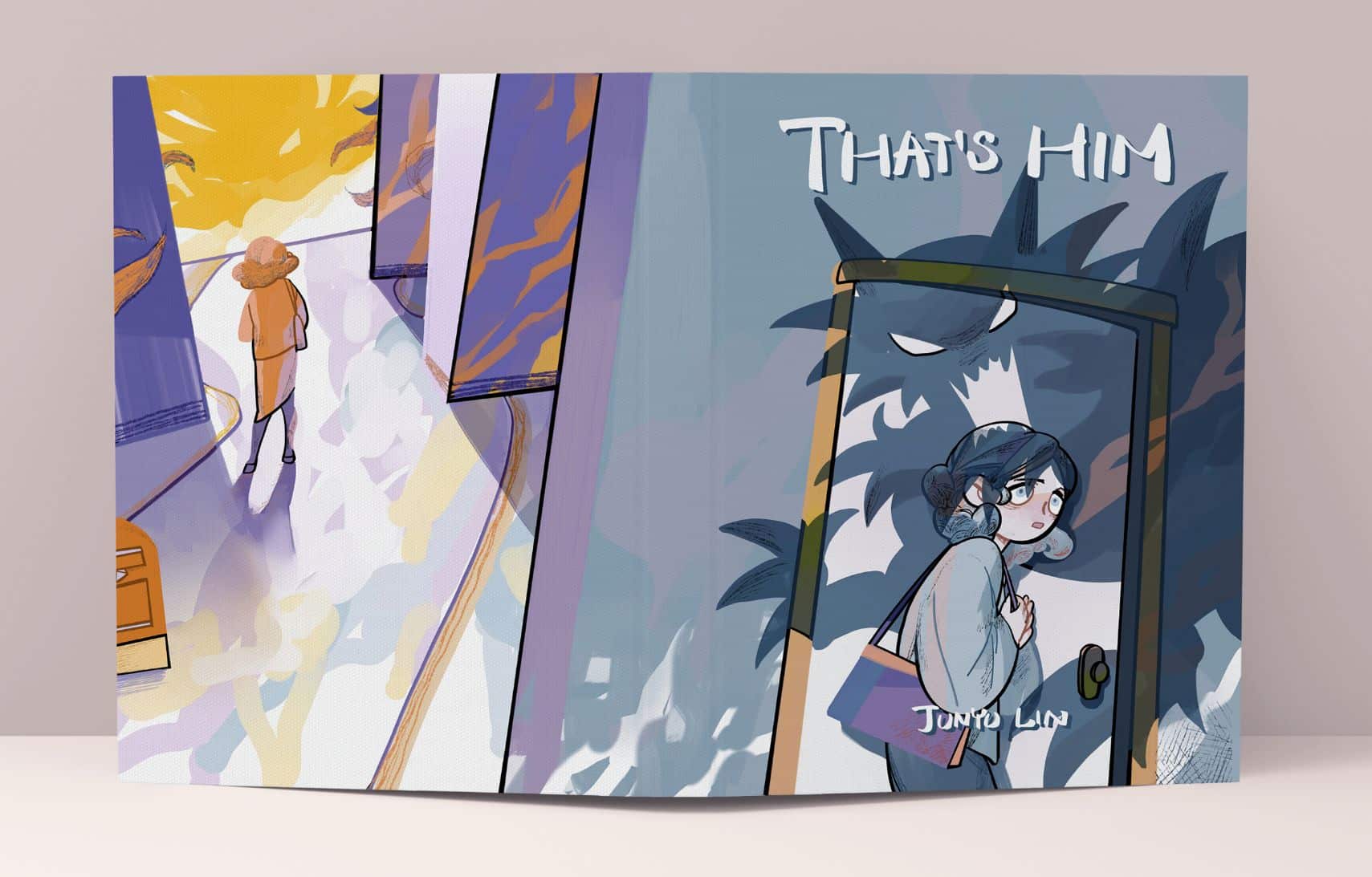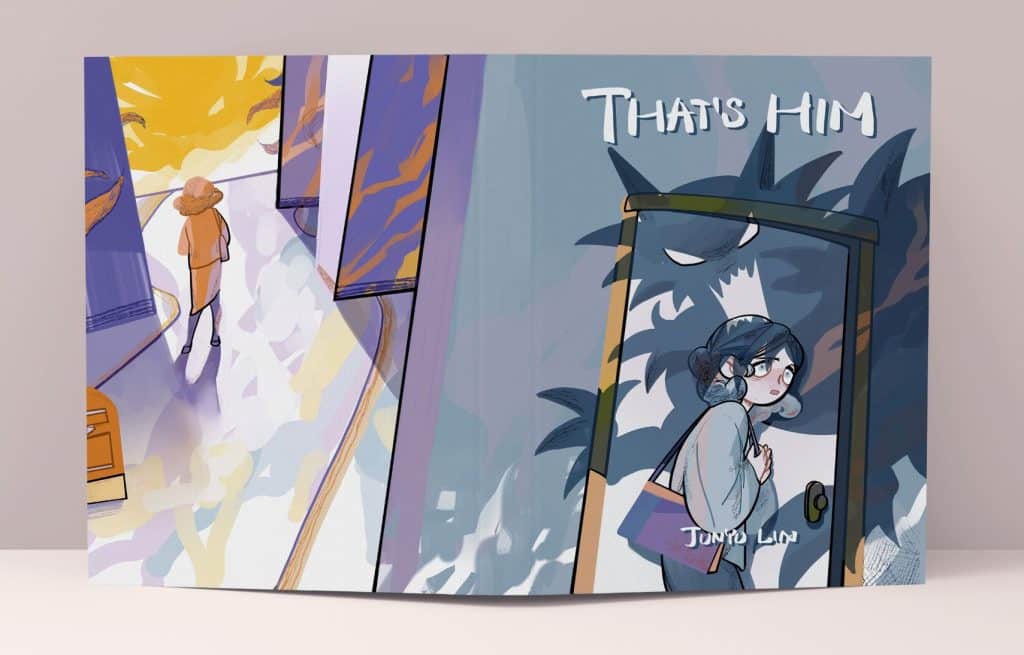 In a powerful and evocative picture book titled "THAT'S HIM", talented Junyu Lin delves deep into the harrowing world of domestic violence.
Through hauntingly beautiful illustrations and a gripping narrative, the book narrates the distressing story of a woman trapped in an abusive relationship with her husband. Junyu Lin takes readers on an emotional rollercoaster, exposing not only the physical torment endured by the protagonist but also the profound impact on her mental state.
The heart-wrenching tale follows the protagonist as she struggles to maintain a facade of normalcy while living a nightmare behind closed doors. The woman bears a heavy burden of trauma, constantly haunted by illusions of her violent husband wherever she goes. The weight of fear and exhaustion follows her like a relentless shadow, making each day an excruciating battle for survival.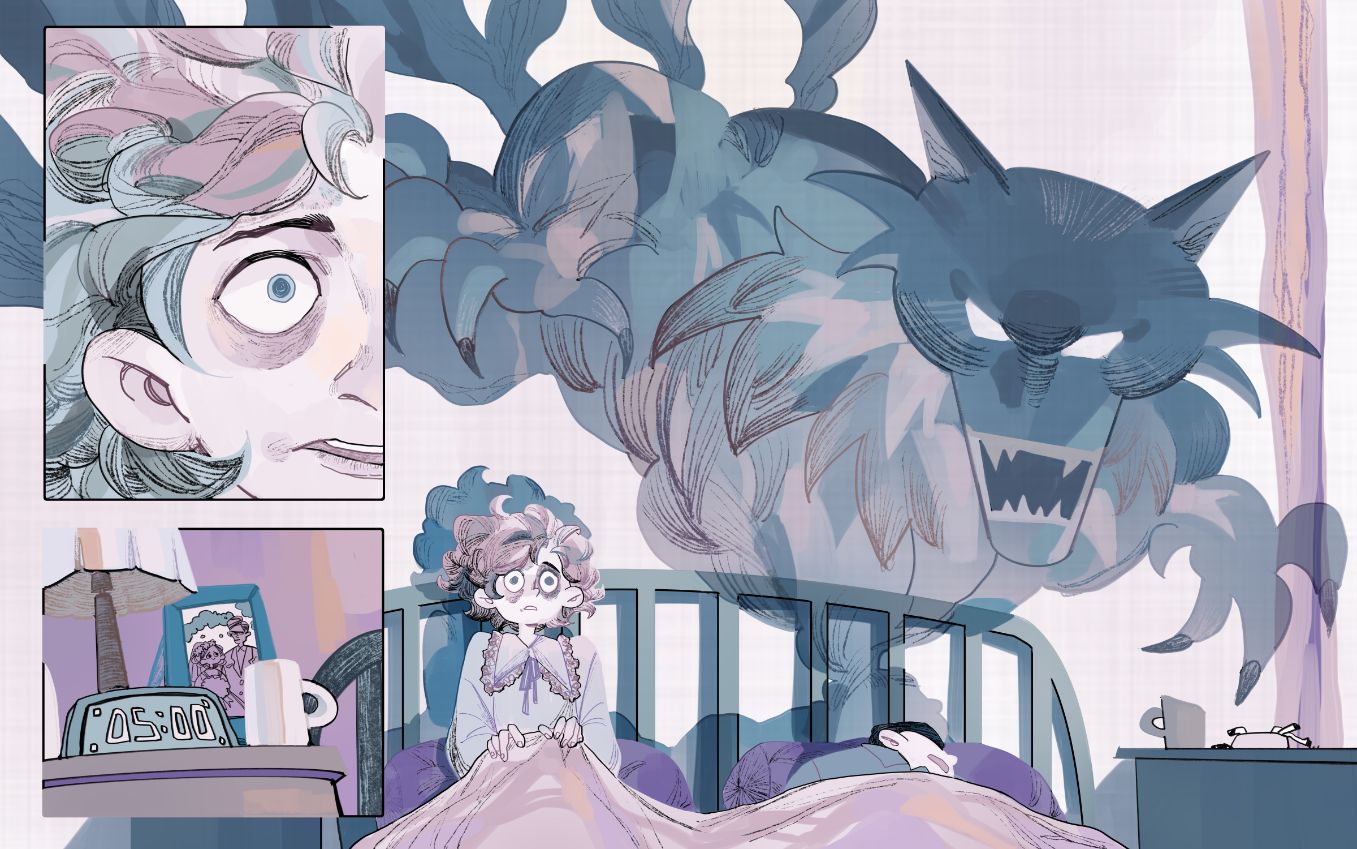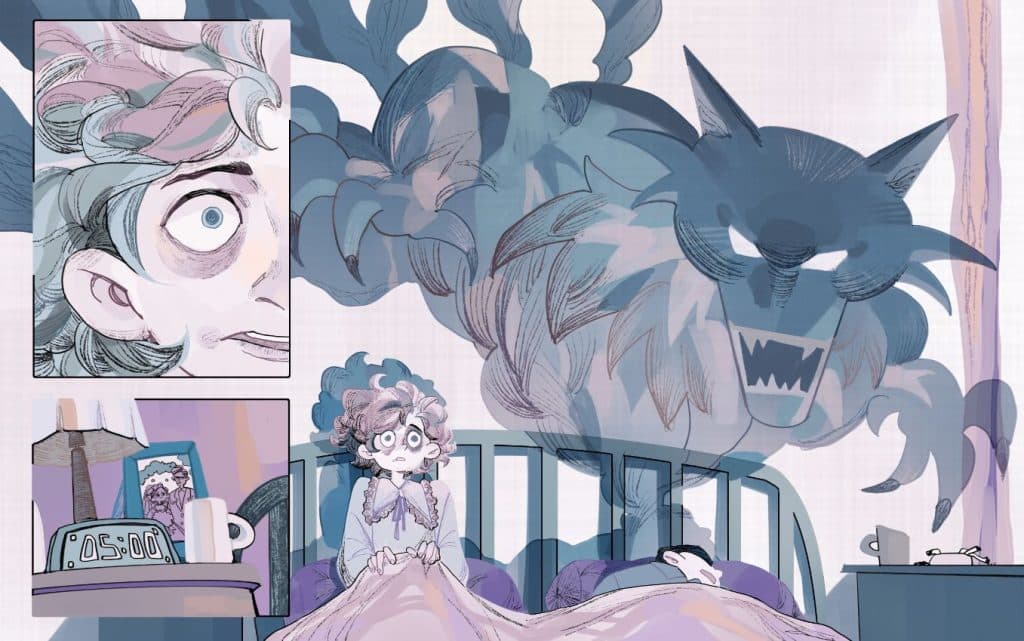 Throughout the book, the woman's inner monologue, "That's him," echoes like a haunting refrain, reflecting her ever-changing emotions. Starting from anxiety and fear, her emotions evolve over time, morphing into resignation and weariness, until they finally culminate in a raw surge of rage and desperation. The repetitive use of this phrase serves as a powerful reminder of the internal turmoil that festers within the victim of domestic violence.
The story unfolds solely from the woman's perspective, allowing readers to intimately experience the depth of her suffering. However, it is only on the last page, after she takes a drastic step to protect herself, that the narrative shifts. In a moment of self-realization, the "camera" turns to the woman herself, and she utters the poignant words, "And this is me." Here, readers come to understand that the woman's fight for survival has transformed her, she has turned into a monster as well.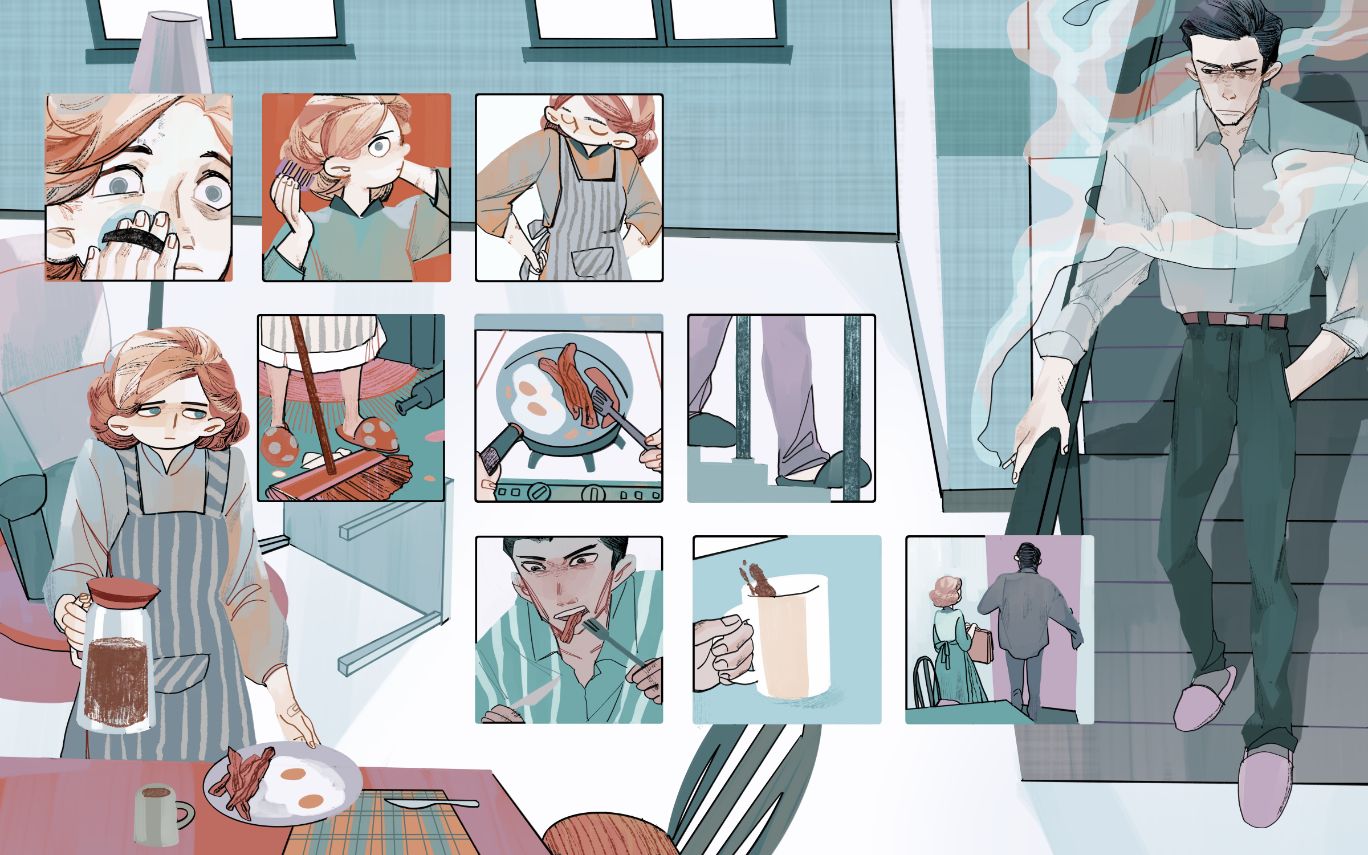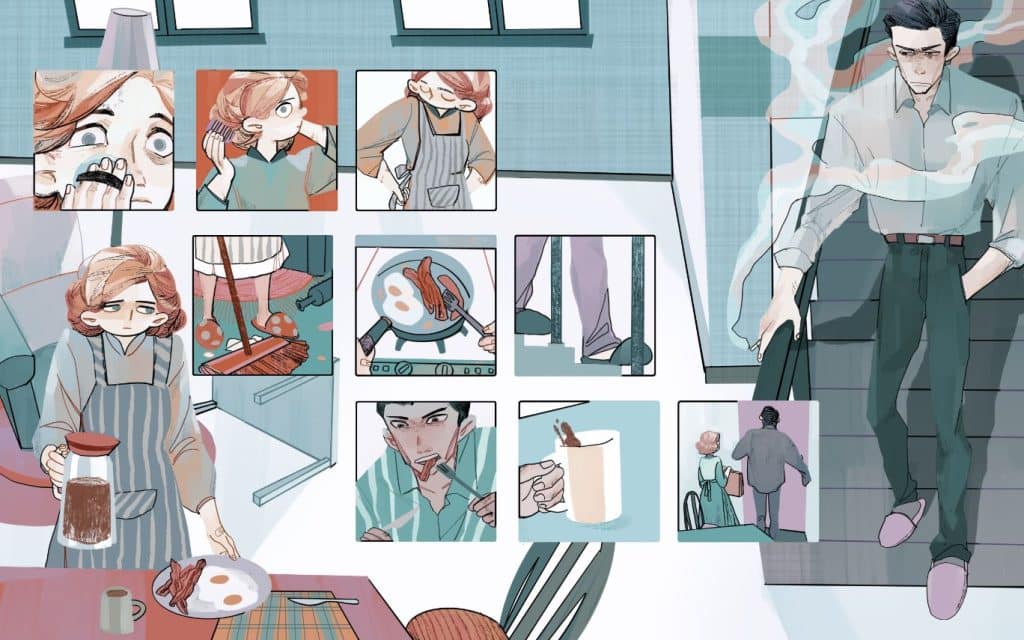 In a creative and thought-provoking approach, the artist infuses the story with supernatural elements and metaphors to visually portray the protagonist's traumatic experiences. The abusive husband takes the form of a wolf-like monster, an embodiment of the terror he instills in the woman's heart. When she decides to confront her abuser, her hair curls transform into snakes, symbolizing her newfound strength and empowerment, akin to the legendary figure of Medusa—a powerful metaphor for feminism and women's independence.
The driving force behind the creation of "THAT'S HIM" stems from Junyu Lin's personal experiences and observations of domestic violence in their home country. A society plagued by frequent reports of harassment, abuse, and even murder, the artist felt compelled to use her talent to bring attention to this pressing issue. The artistic endeavor serves as a heartfelt plea for society to acknowledge and address domestic violence with urgency and compassion.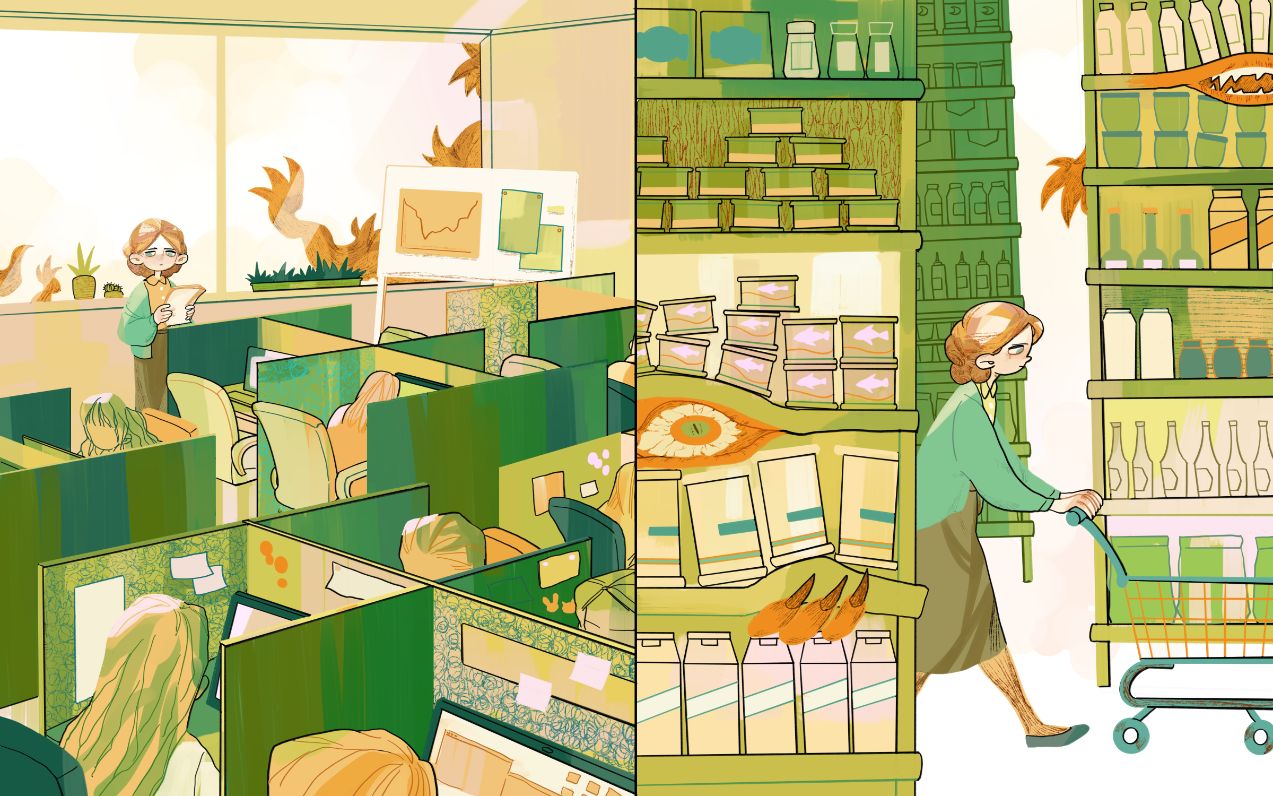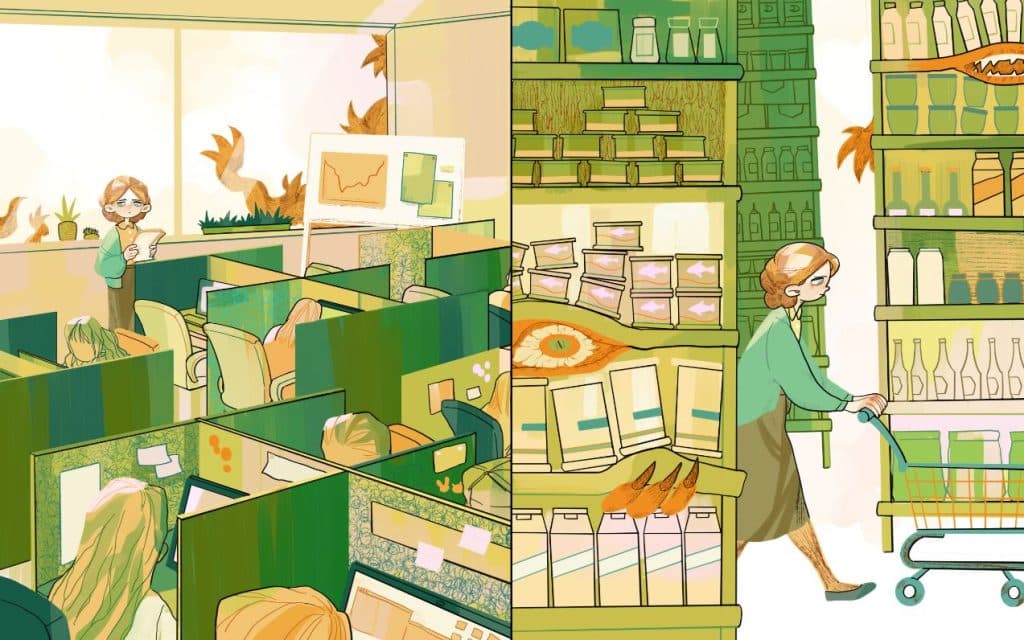 By shedding light on the devastating impact of an abusive relationship on a person's mental state, Junyu Lin aims to raise awareness and inspire empathy in readers. It is crucial to understand that victims often hide their wounds and seek refuge from reality, making it essential for people to provide support and encouragement to those who suffer. Acknowledging that a victim may make mistakes and resort to desperate measures does not negate their need for help and understanding.
"THAT'S HIM" is not just a picture book; it is a passionate call to action. Junyu Lin hopes that through her work, she can engage more and more people in the conversation surrounding domestic violence. By amplifying the voices of survivors and encouraging open dialogue, we can create a world where victims find strength, support, and the chance to heal. Together, we must stand united against domestic violence, for every person deserves to live a life free from fear and torment.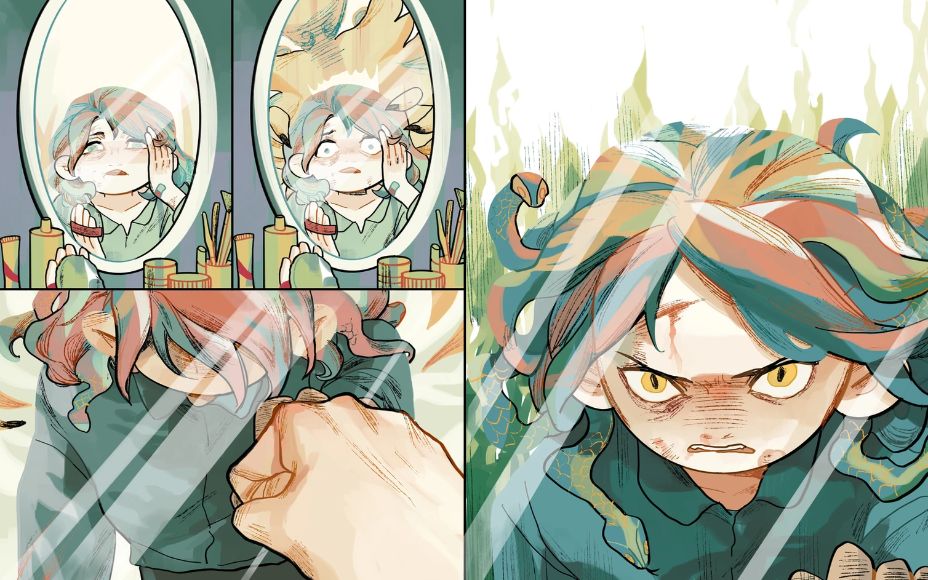 Visit Junyu Lin website: www.junyulin.net