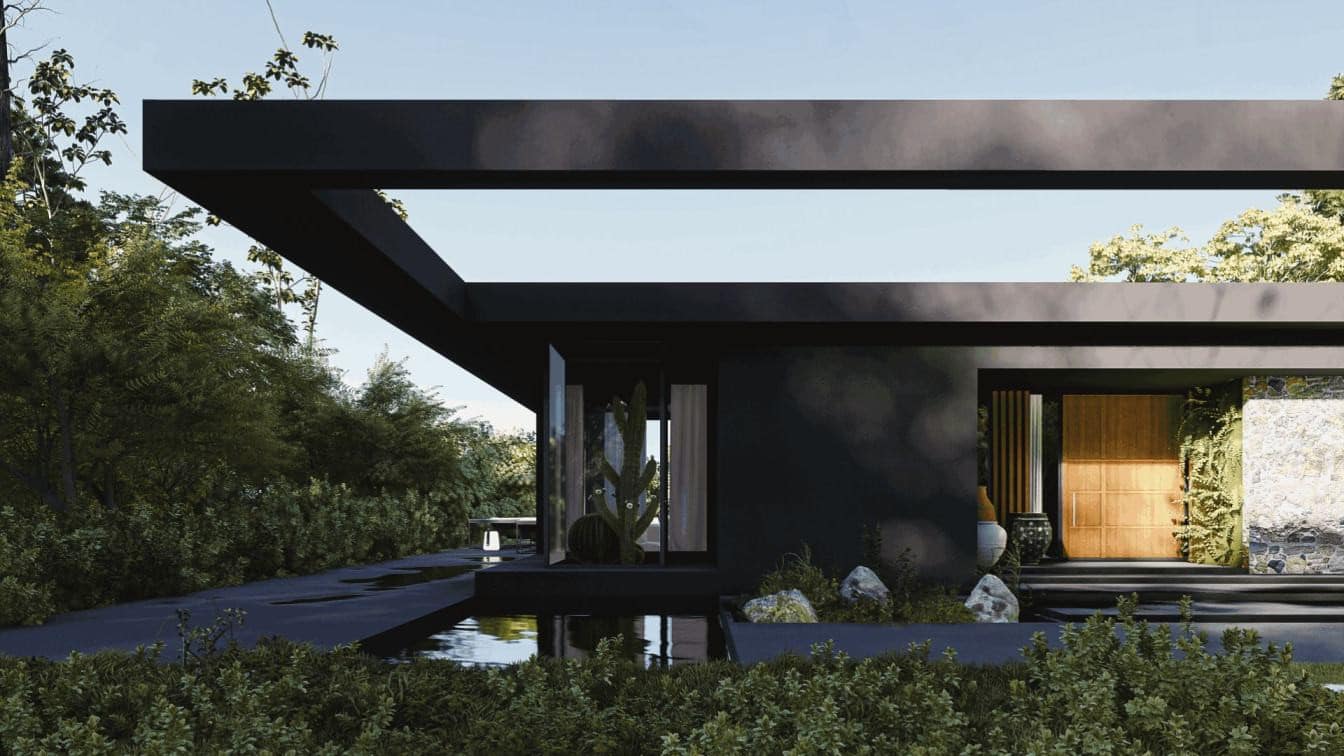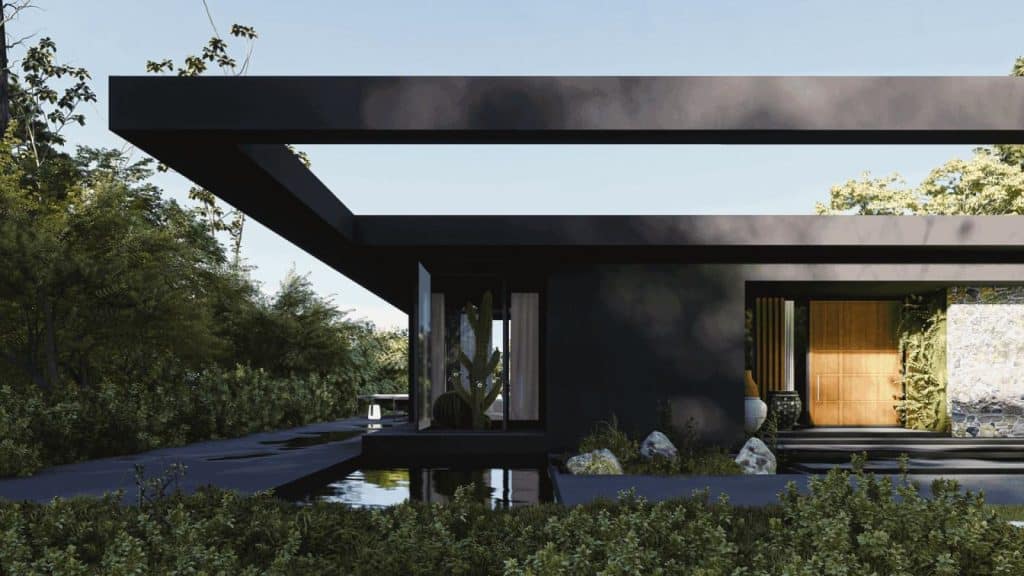 TT Studio, led by Principal Architect Tina Tajaddod, has conceived the Kara House, a captivating residential project located in Shileh, Türkiye. Designed to meet the client's needs, the house embodies a minimalist approach while providing a compact and functional living space.
Situated in the midst of the densely built villa area, the Kara House boasts a total area of 120 m². Notably, the swimming pool has been ingeniously integrated beneath the building, creating an illusion of the villa floating on water when viewed from the back. The facade features windows on all four sides, designed as floor-to-ceiling glass panels, fostering a strong connection between the interior and exterior spaces.
This design approach draws inspiration from Le Corbusier's principle of the "free plan," wherein the form follows the function.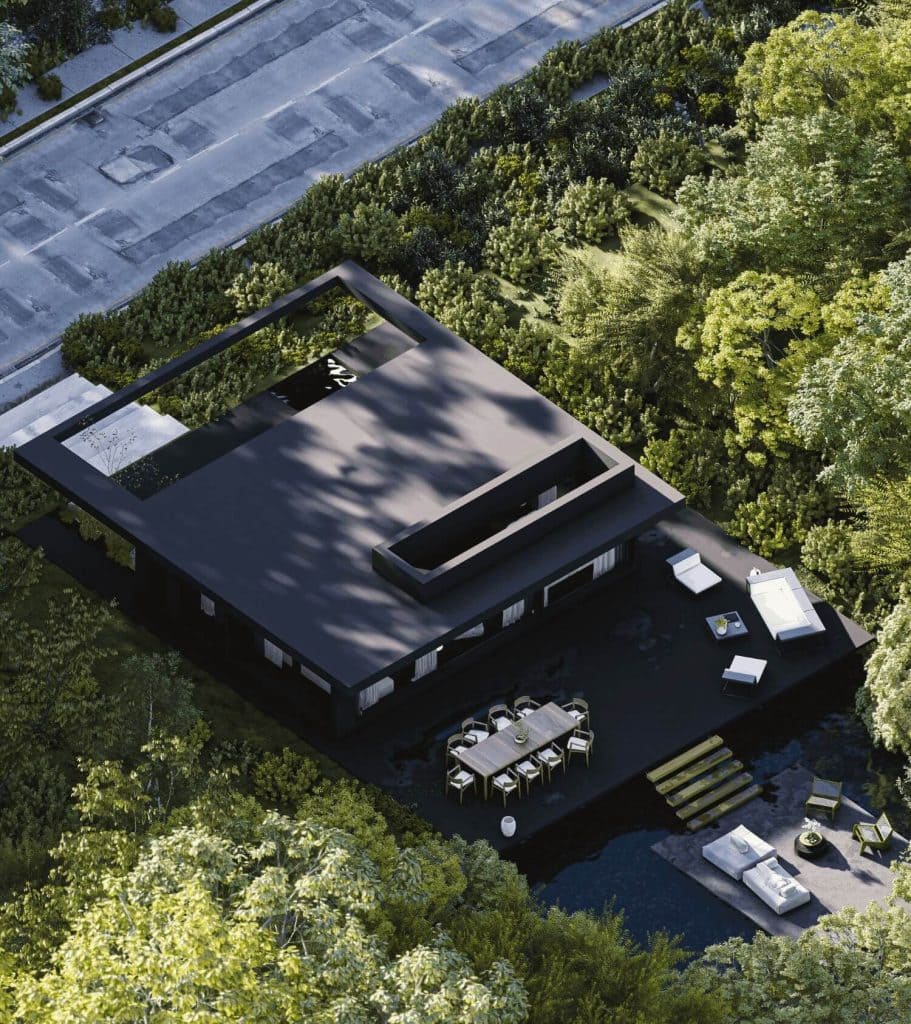 The villa offers two entrance points, enabling easy access from both directions and facilitating seamless movement throughout the interior. The exterior of the villa showcases a stylish blend of black cement and iron, lending a modern and sophisticated aesthetic. To enhance the connection with nature and provide an immersive experience of the pristine surroundings, a tranquil open space has been created amidst the forest, adjacent to the pool and a short distance from the main villa.
As a concept and design project, Kara House stands as a testament to TT Studio's commitment to creating spaces that prioritize simplicity, functionality, and a harmonious integration with the natural environment. With Tina Tajaddod and Mohsen Rahimi Tabar leading the design team, the Kara House epitomizes the firm's vision of a serene and contemporary residential retreat.