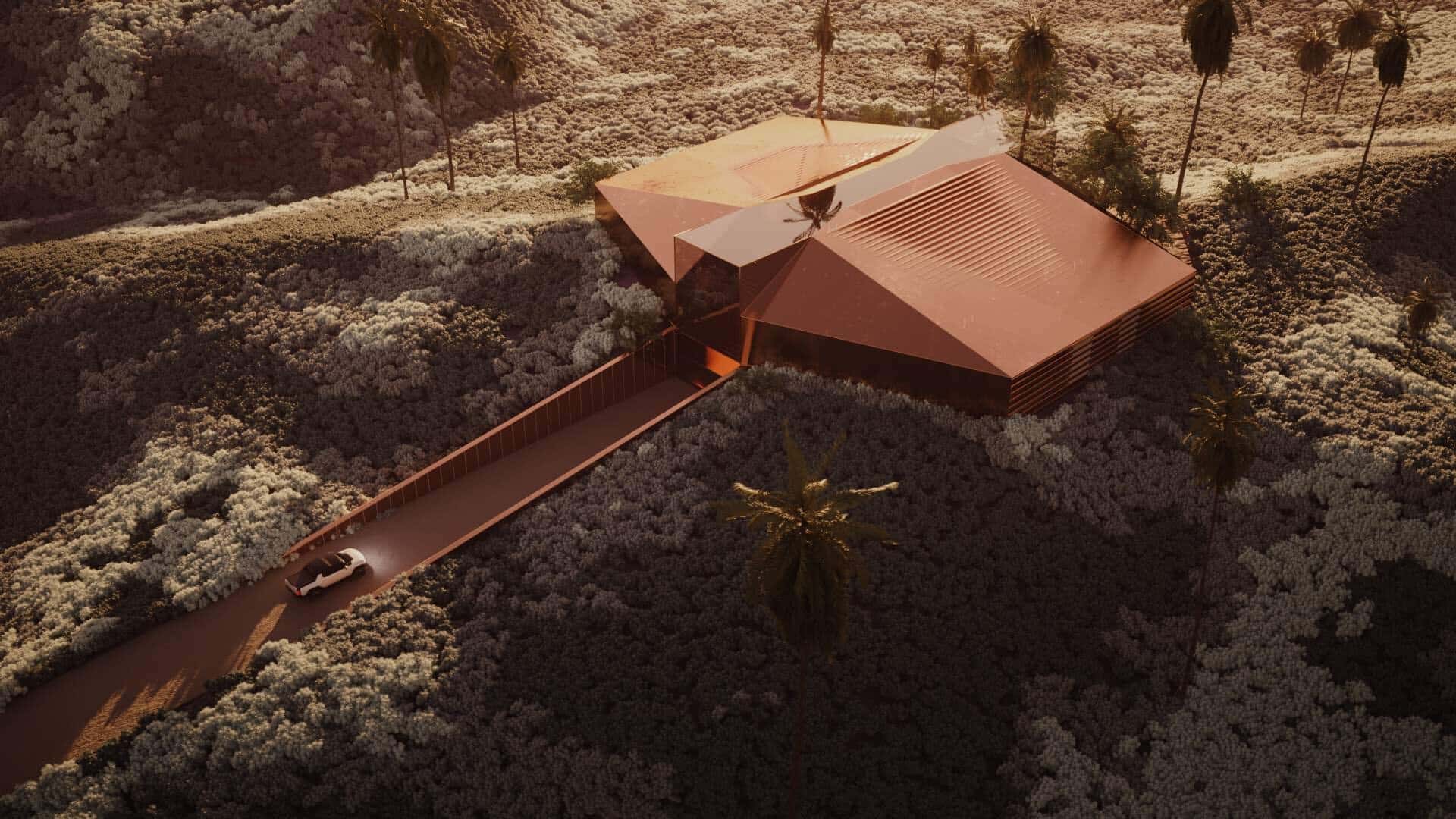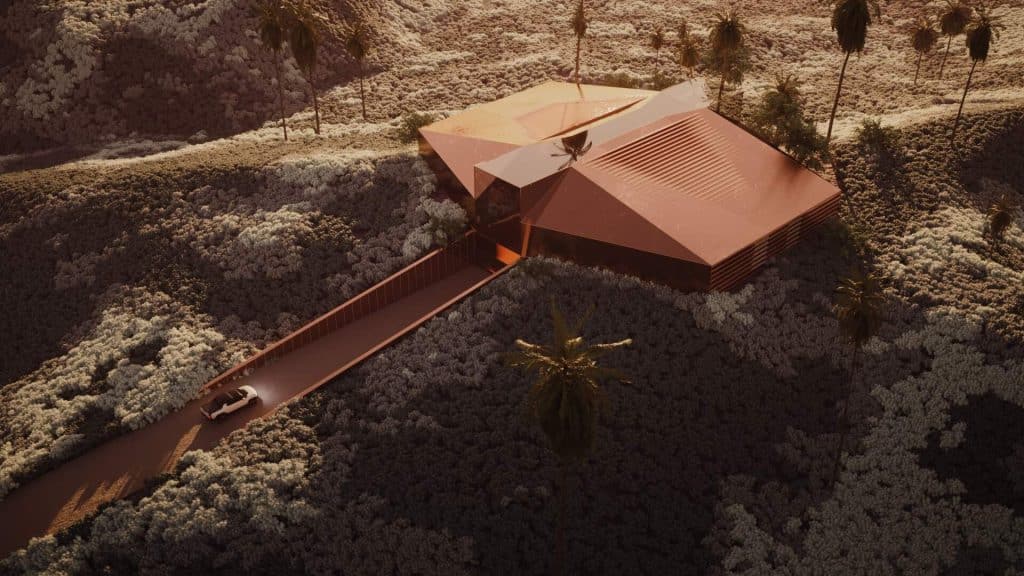 Kelly Wearstler's desert garage is intended to celebrate nature and the classic architectural tropes of her home state. She created a conceptual video that tours the pioneering, livable garage set in the striking desert of Southern California.
Marrying Brutalism and Mid-century modernism, Kelly's desert garage embodies the sensibility of her work: embracing historical design, while pushing it into the future. The shell of the exterior is a sleek bronze metal, juxtaposed against the jagged desert landscape, with angular light filtering in and illuminating a surprising water feature within.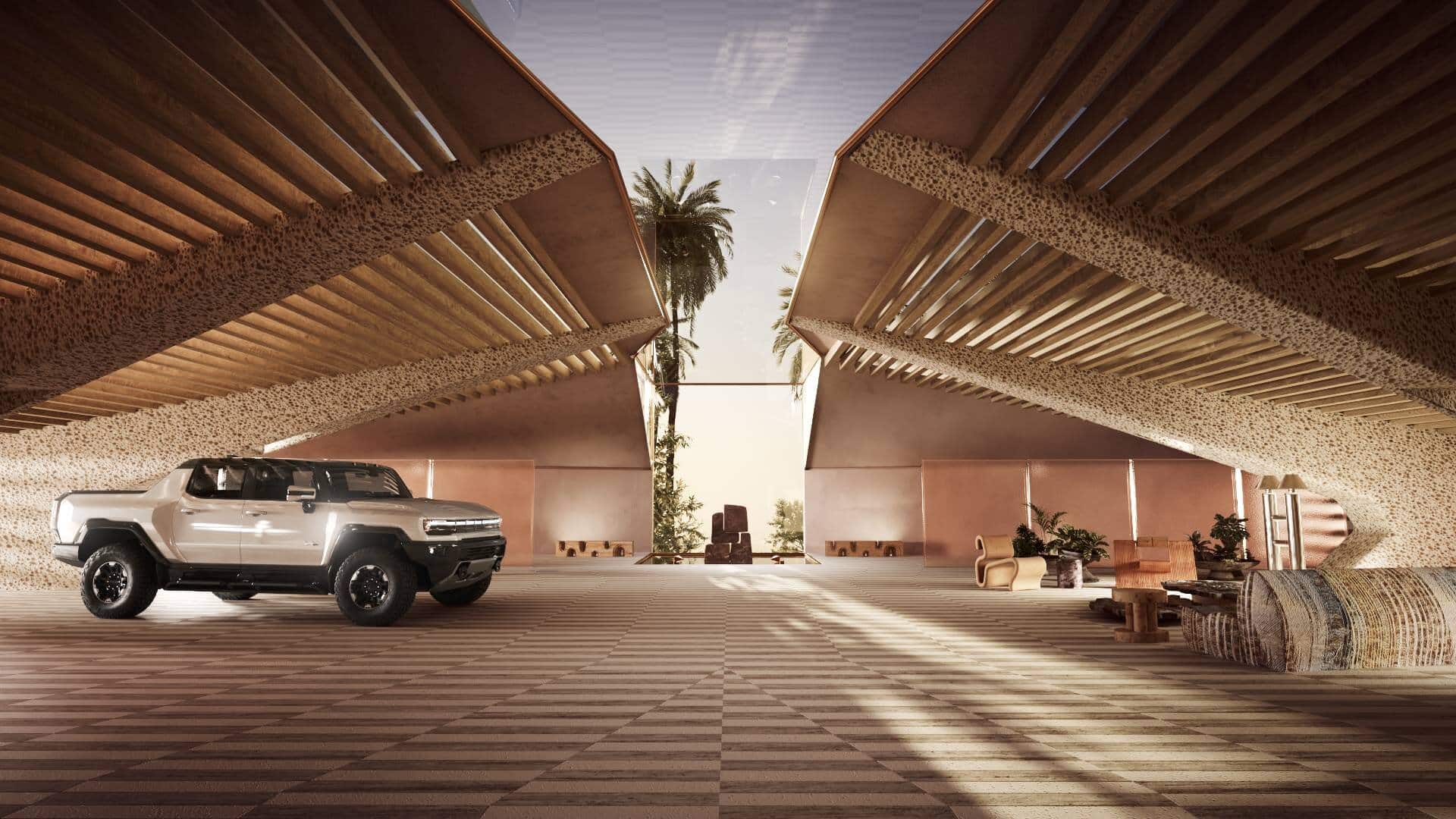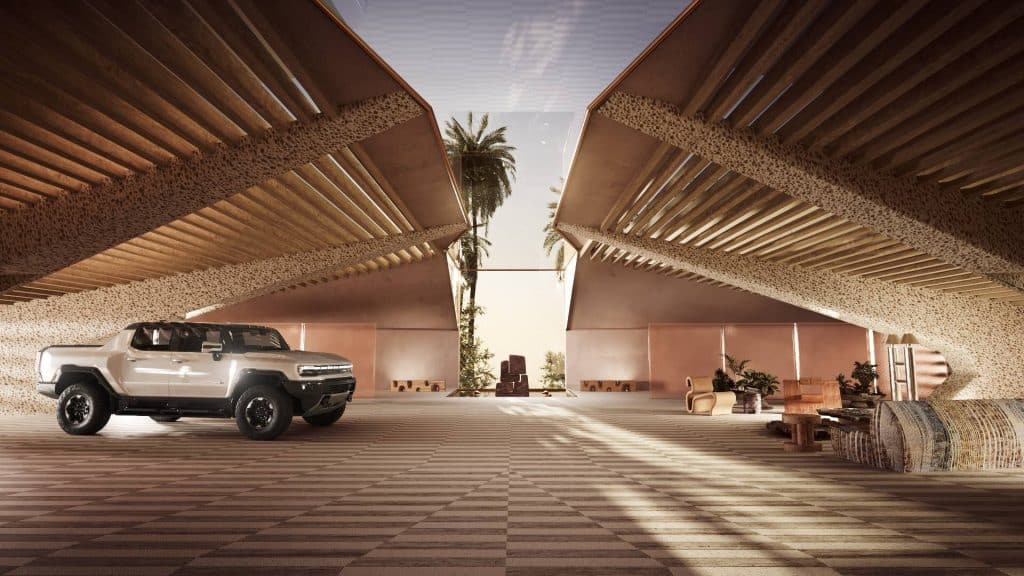 Kelly looked to the landscape to design the interior of the space, employing travertine flooring, delta wood beams, and sand-colored plaster for the walls and ceiling. The natural materiality of the interior architecture is balanced by the sci-fi proportions of the cast glass elevators and stairway. Kelly nods to the automotive in unexpected ways, like imagining aluminum foam on structural columns. Kelly treated the vehicle as furniture and created a harmonious decor concept that complements the architecture, pairing new with vintage – her own Echo bench and Monolith side table and Erik Olovsson's Drill Vases with iconic pieces such as planters and the Loop Chair by Willy Guhl and the Etcetera Chair by Jan Ekselius.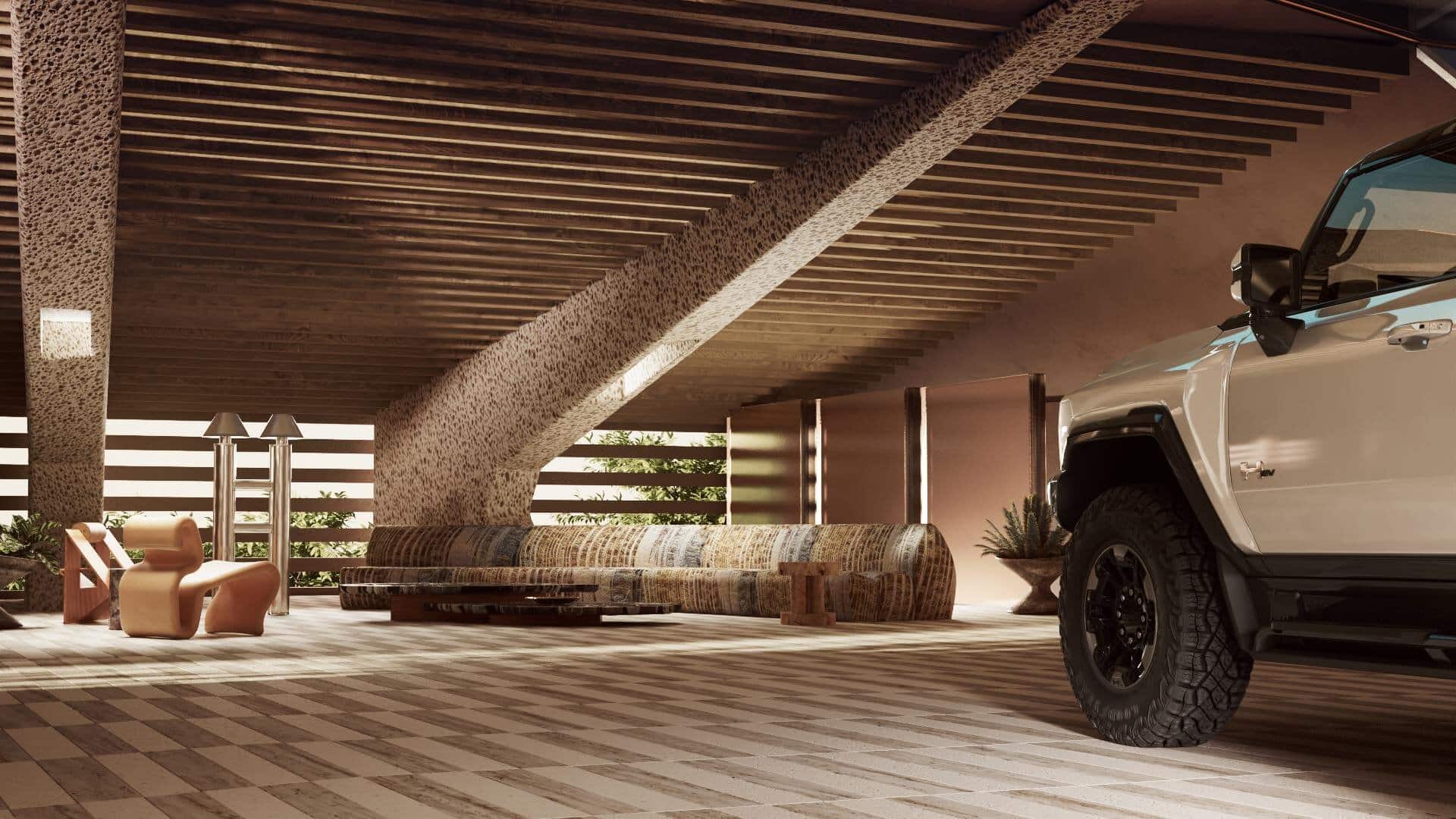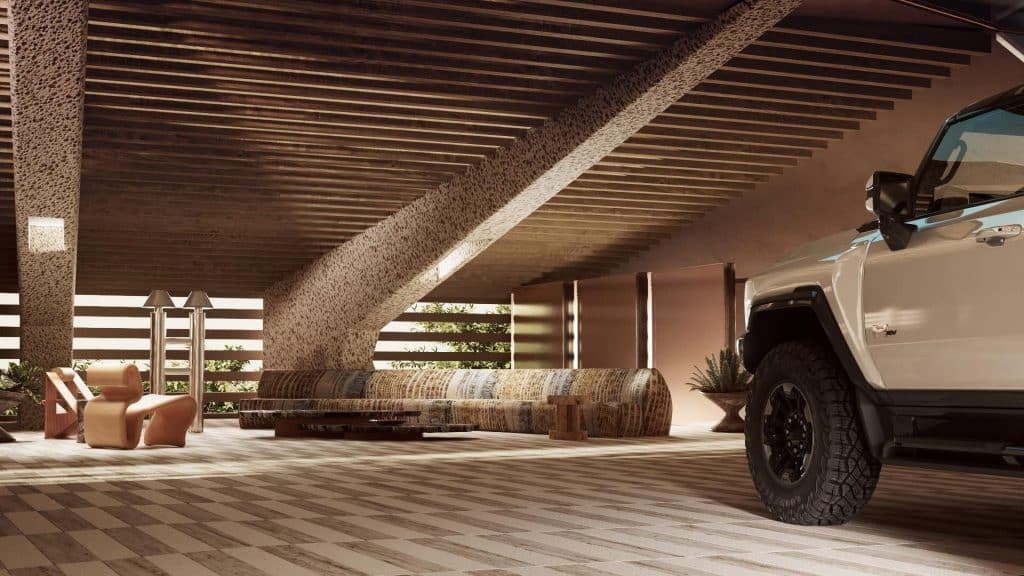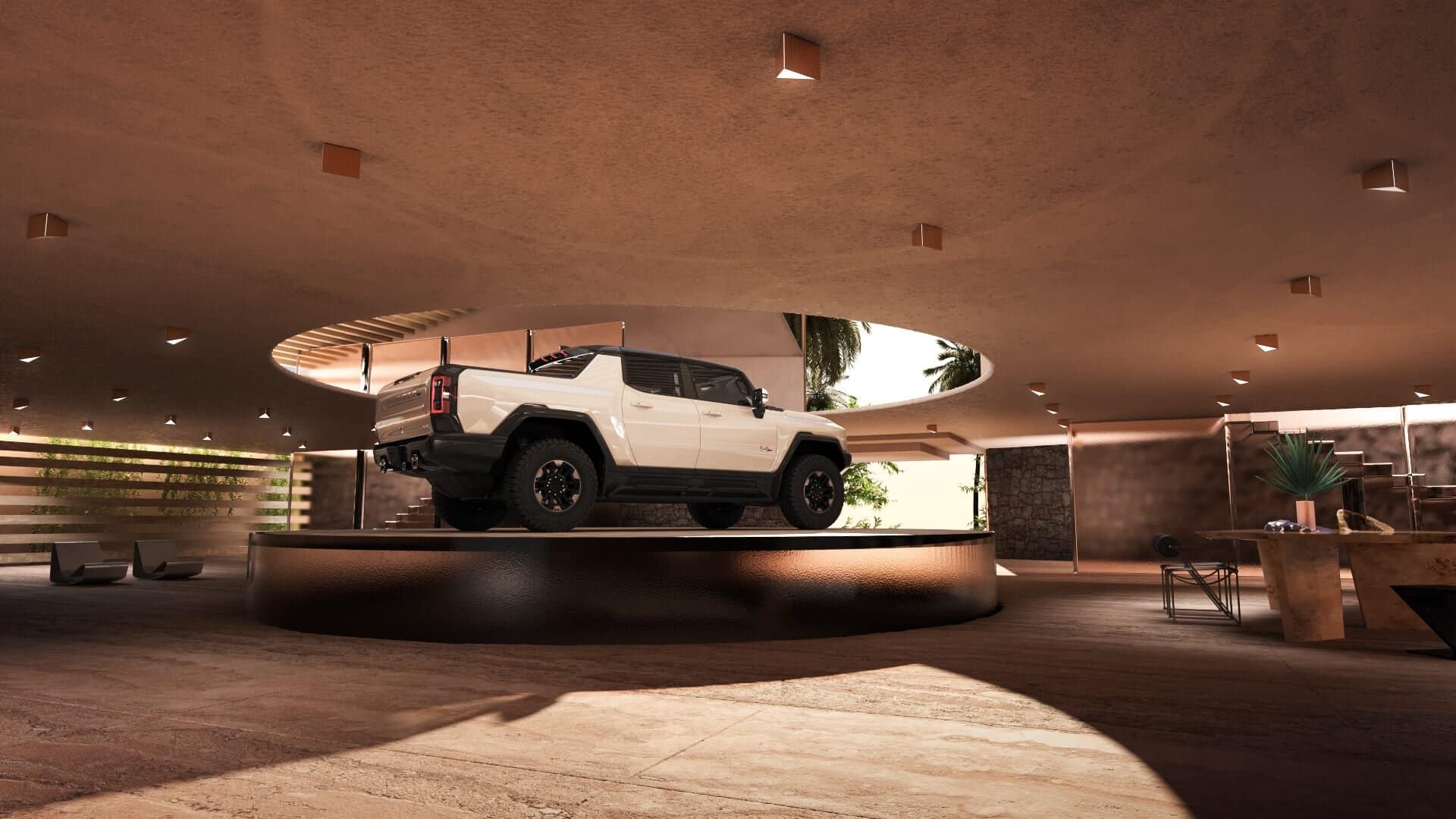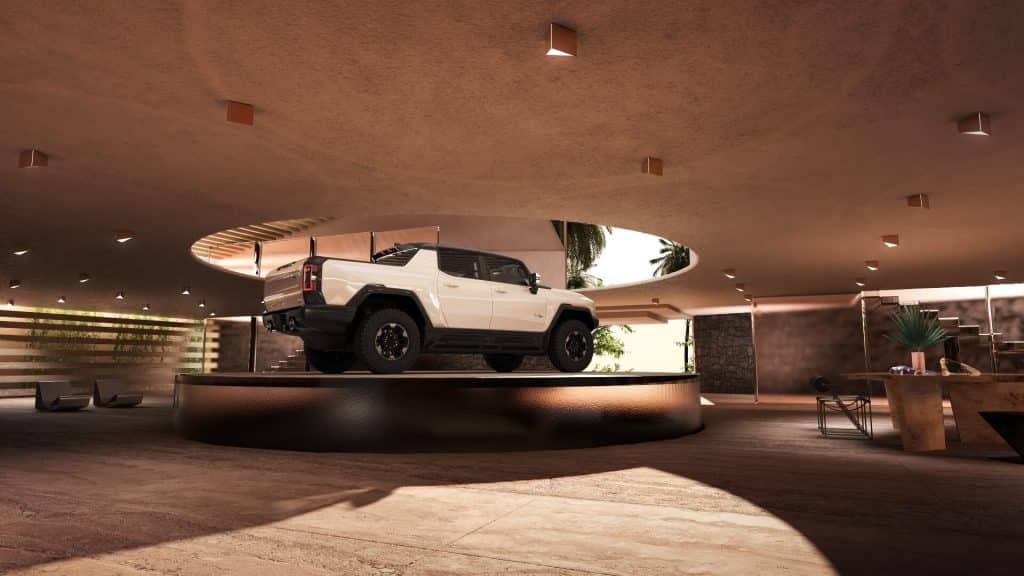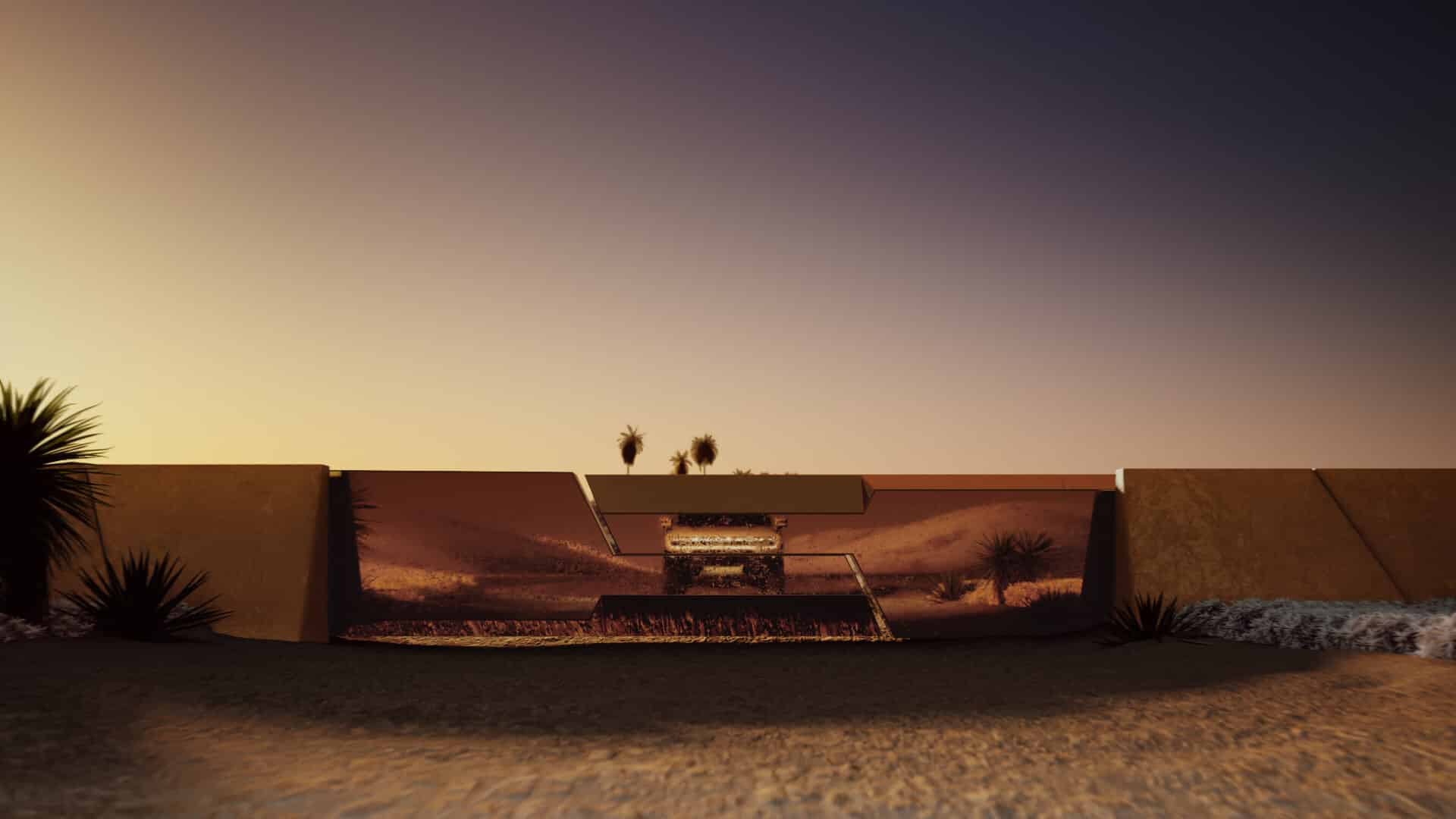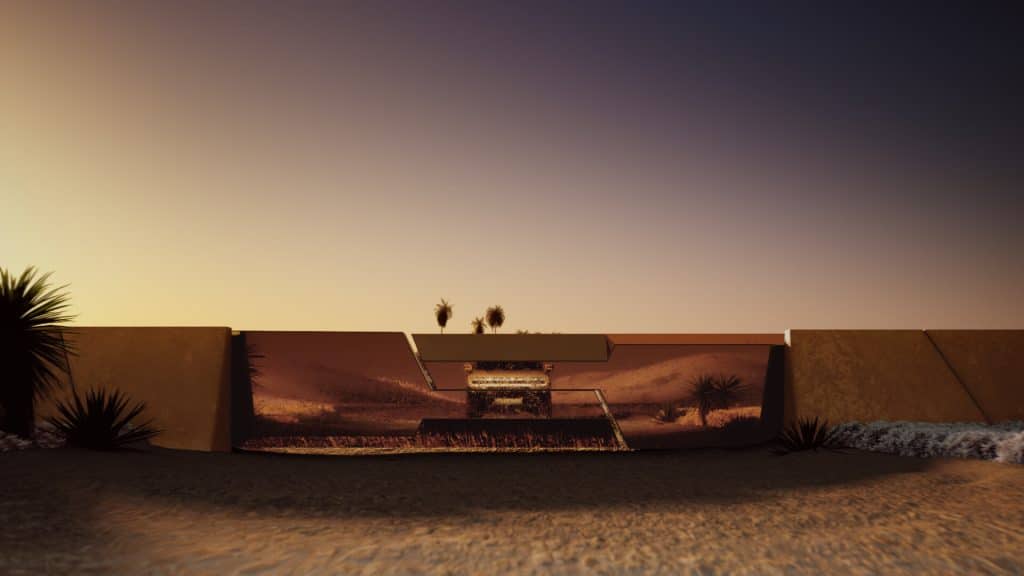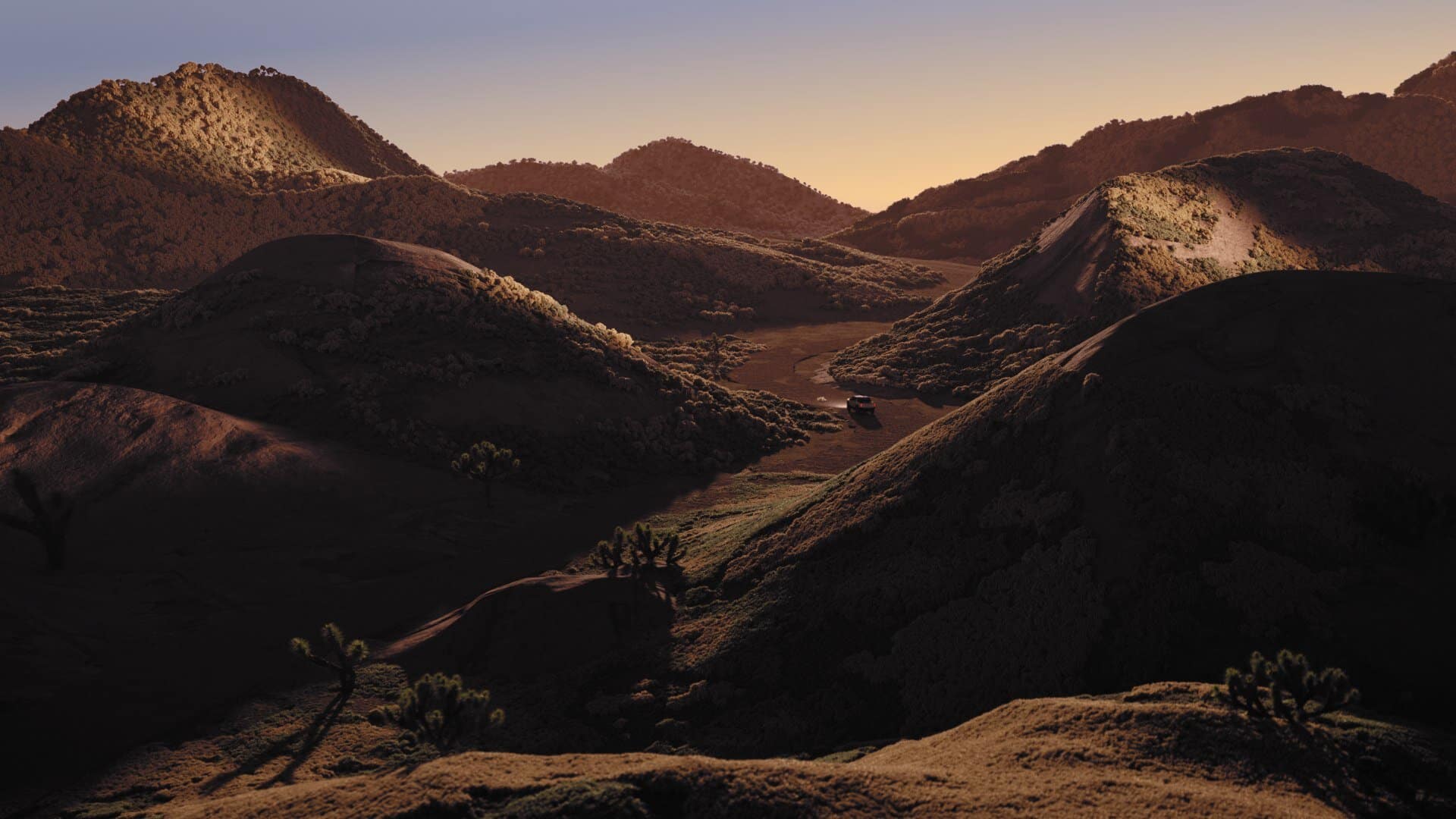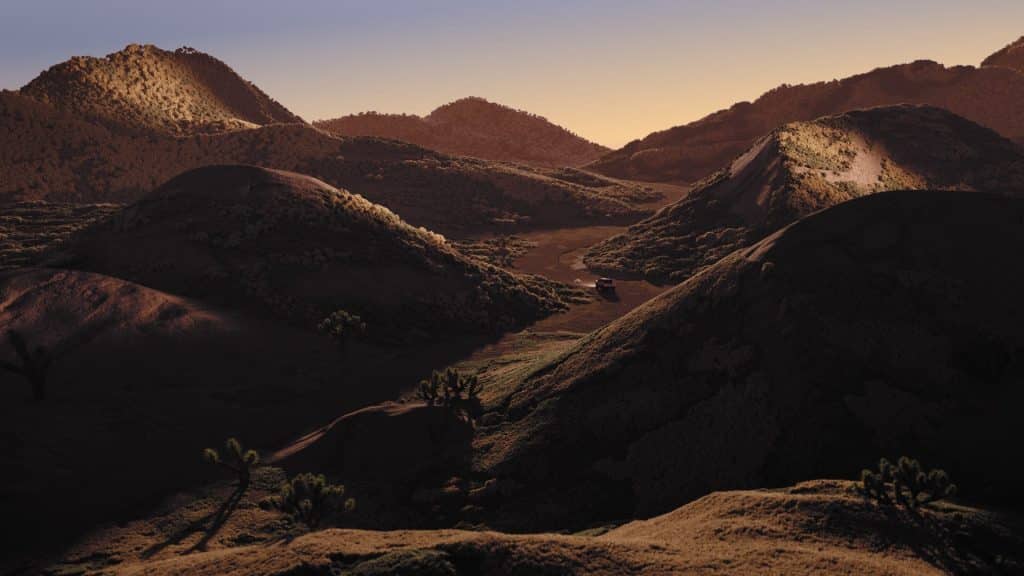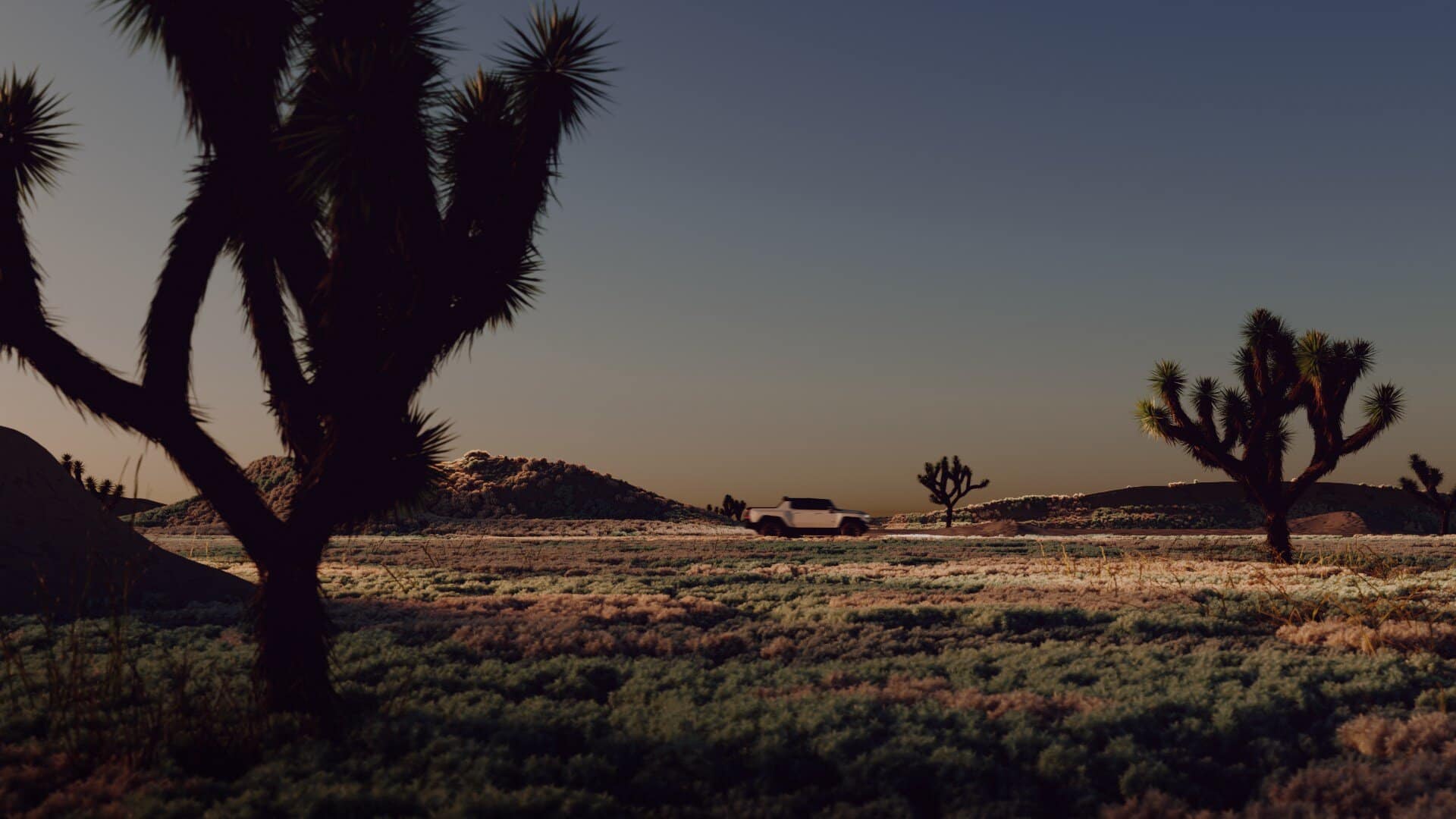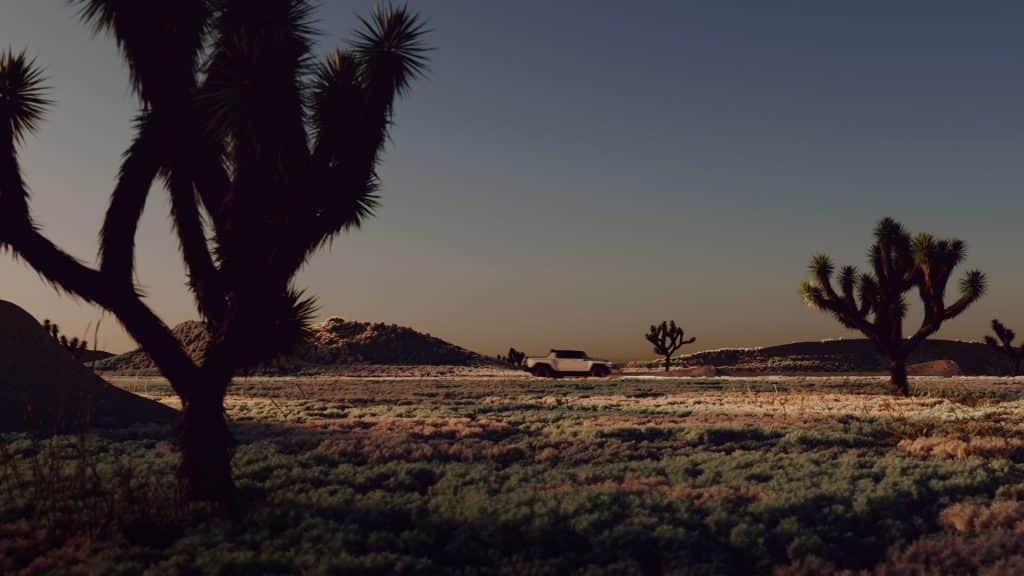 INFORMATION
Visuals with courtesy of Kelly Wearstler