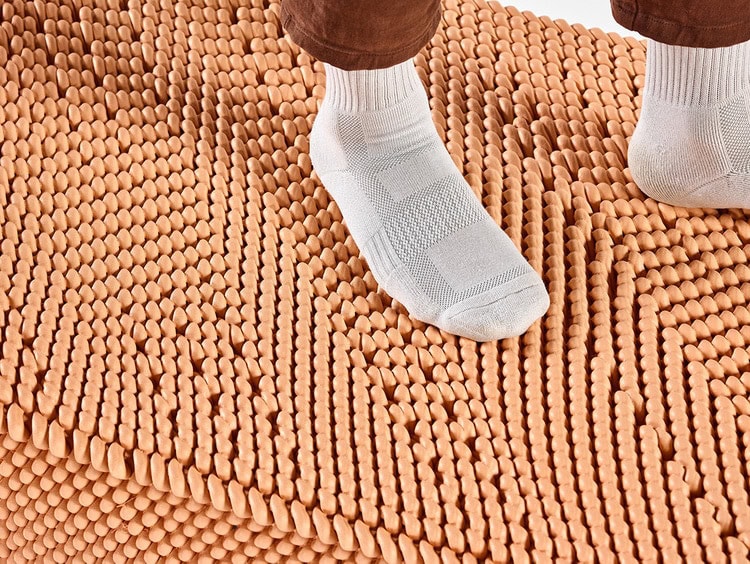 "Knotty Textures" is an innovative collection of benches that combines playful design with a captivating tactile experience. Inspired by the art of knitting, this project ingeniously repurposes plastic waste into a continuous thread of material that folds, twists, and loops, resulting in a visually intriguing and touchable surface reminiscent of textiles.
The sculpted material texture features thick and seemingly soft knots, offering a unique and permeable surface that can bear weight. These benches are suitable for both indoor and outdoor settings, as well as various architectural applications. The incorporation of "knitted patterns" not only enhances the aesthetic appeal but also serves a functional purpose by facilitating water drainage and eliminating the need for internal structures.
These patterns can be scaled up to create decorative ornaments and building units that embody a fresh digitally crafted materiality. In the transition from the digital realm to the physical world, the rigid shapes of the furniture undergo deformation. The result is a stunning three-dimensional fabric that adorns a new family of benches, available in three different shapes and sizes: 150x80x27cm, 150x60x40cm, and 80x60x40cm. Additionally, the benches come in two captivating colors: mint and peach.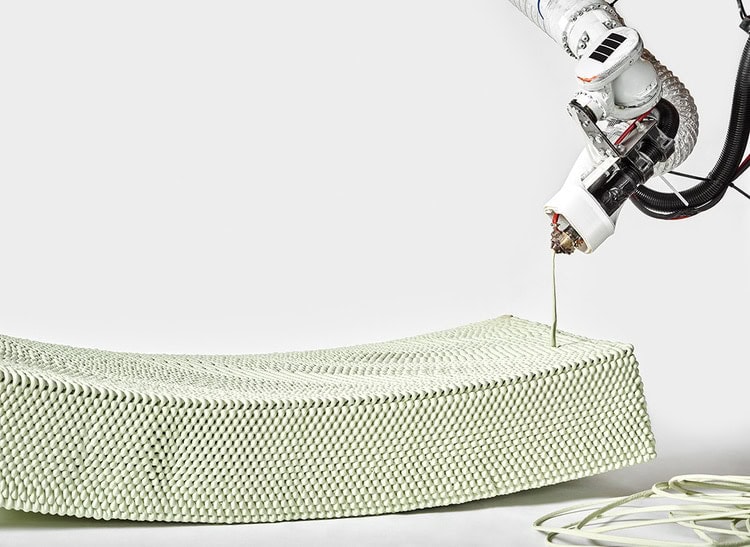 "Knotty Textures" revolutionizes the concept of furniture design by exploring the possibilities of tactile and visually appealing surfaces. With its fusion of sustainability, craftsmanship, and innovative thinking, this collection brings a touch of whimsy and elegance to any space. Whether as a statement piece in a public park or as a conversation starter in a contemporary home, these benches are bound to enchant and delight users with their bold and knotted charm.