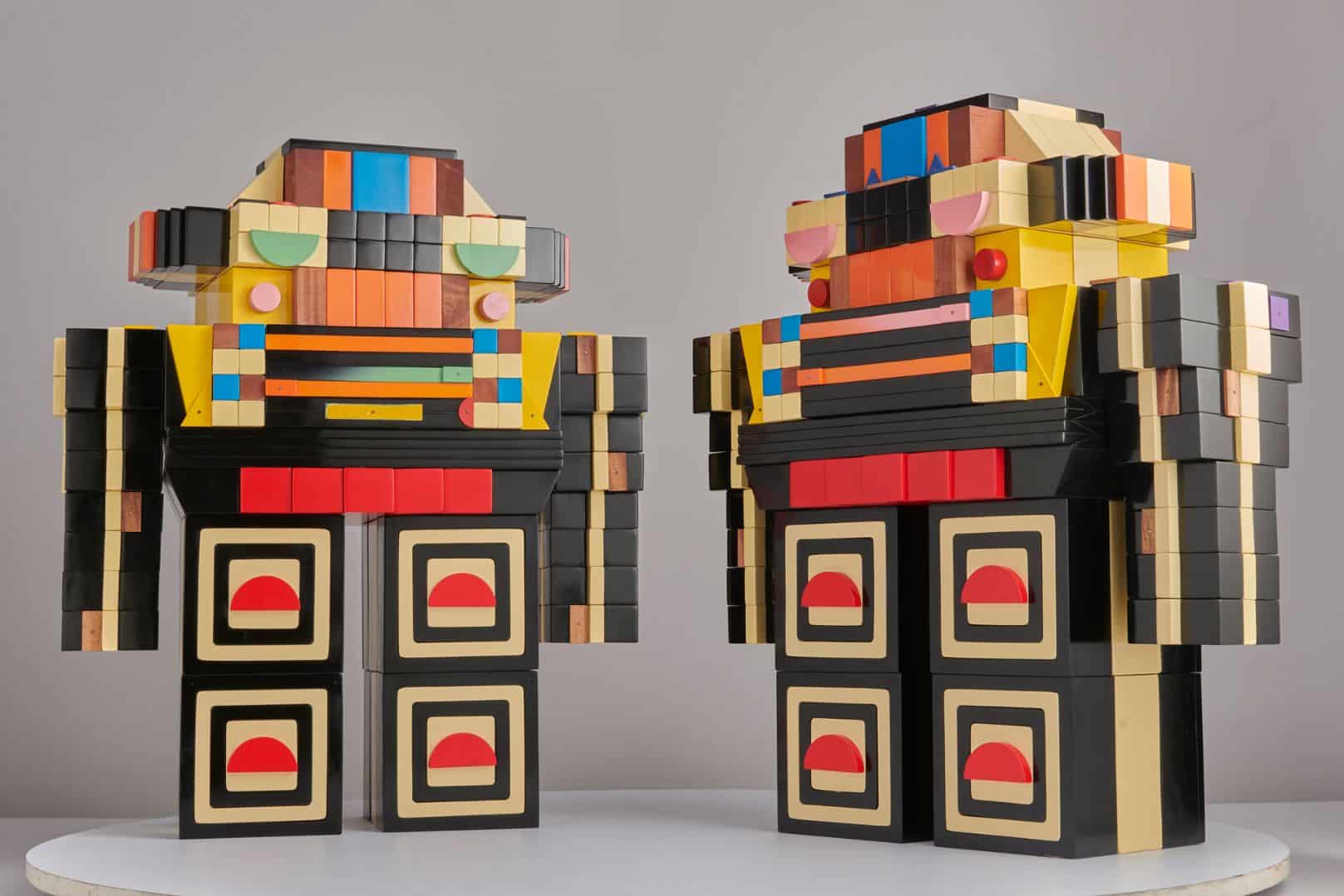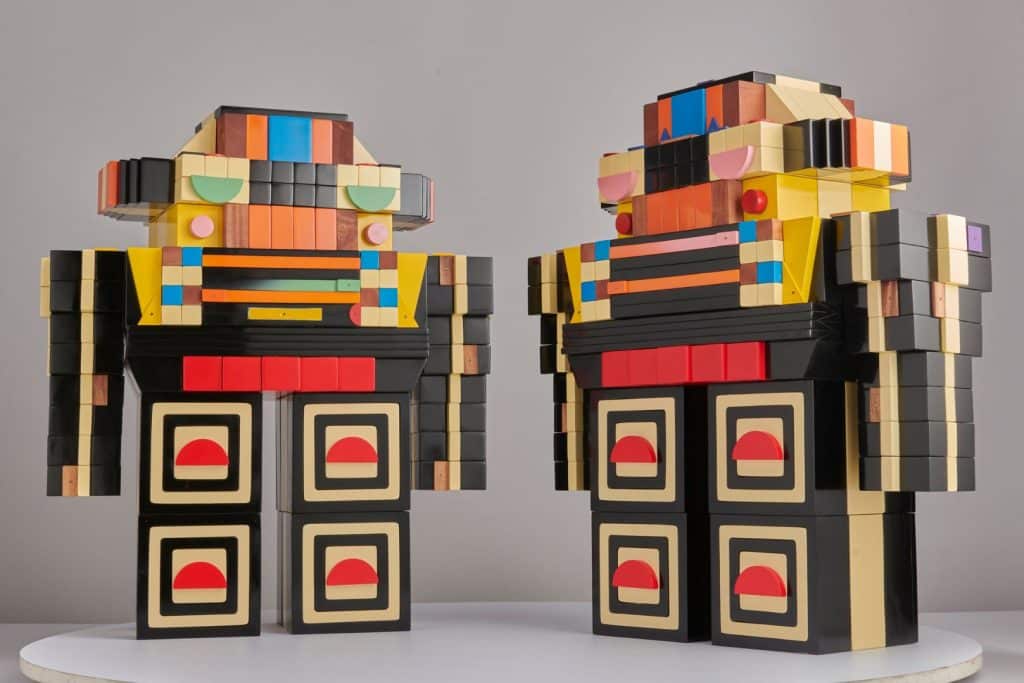 Kumkum Fernando hails from the enchanting island of Sri Lanka, where his childhood was shaped by the influence of his antique-loving parent. In the heart of this familial legacy, Kumkum embarked on a lifelong journey as a collector. From an early age, he found himself amassing an eclectic assortment of stones, spoons, statues, masks, and other antiquated wonders. These treasures served as portals to the rich tapestry of Sri Lankan culture, a heritage steeped in thousands of years of history.
Kumkum's art is an ode to this heritage, an intricate dance that harmonizes the worlds of fine art and traditional design. He draws inspiration from ornate temple paintings and the enchanting folktales of his homeland. These stories weave intricate narratives, revealing portals that bridge our world to the vast underworld inhabited by gods, giants, and demons. With a profound appreciation for these ancient and traditional forms, Kumkum proudly carries this cultural legacy forward.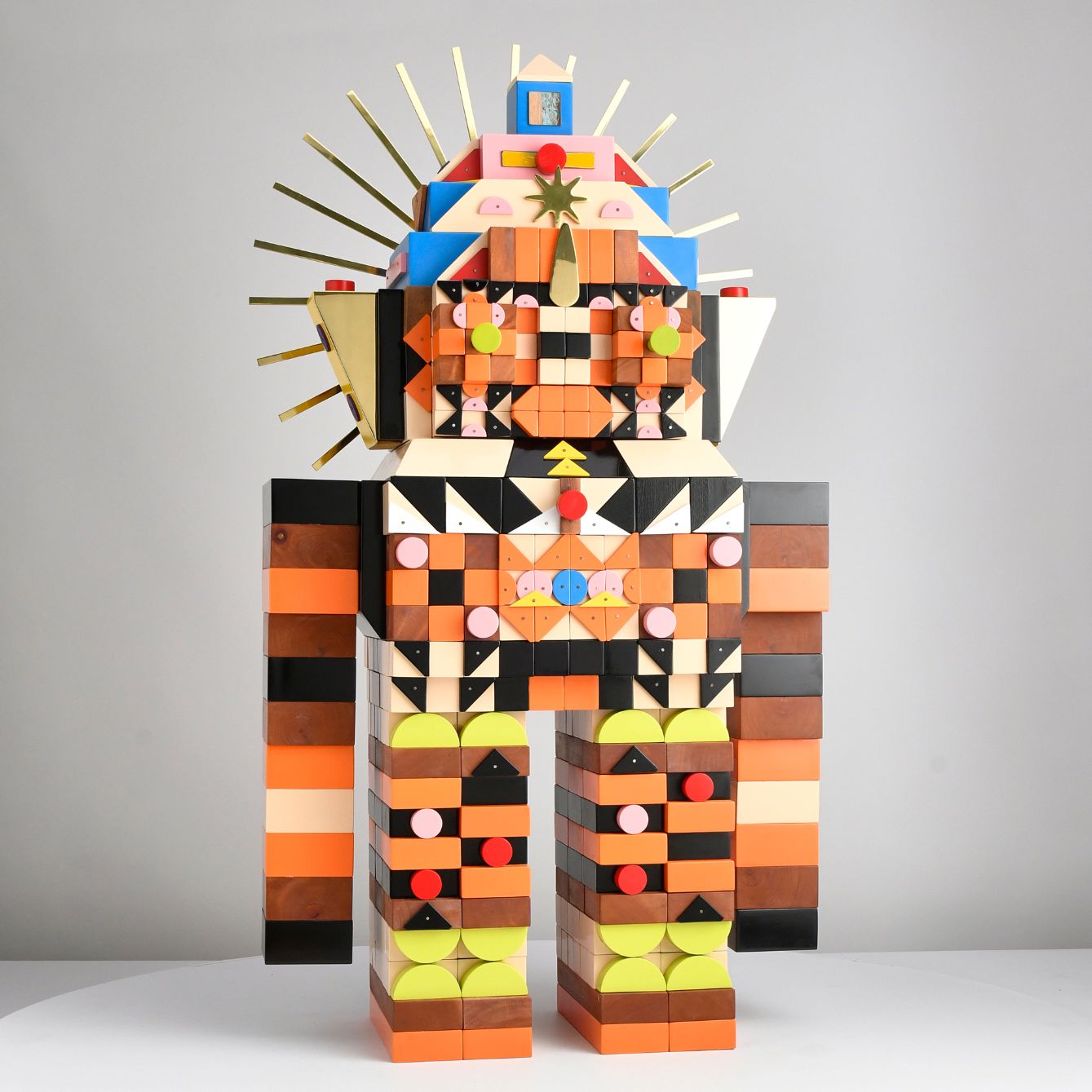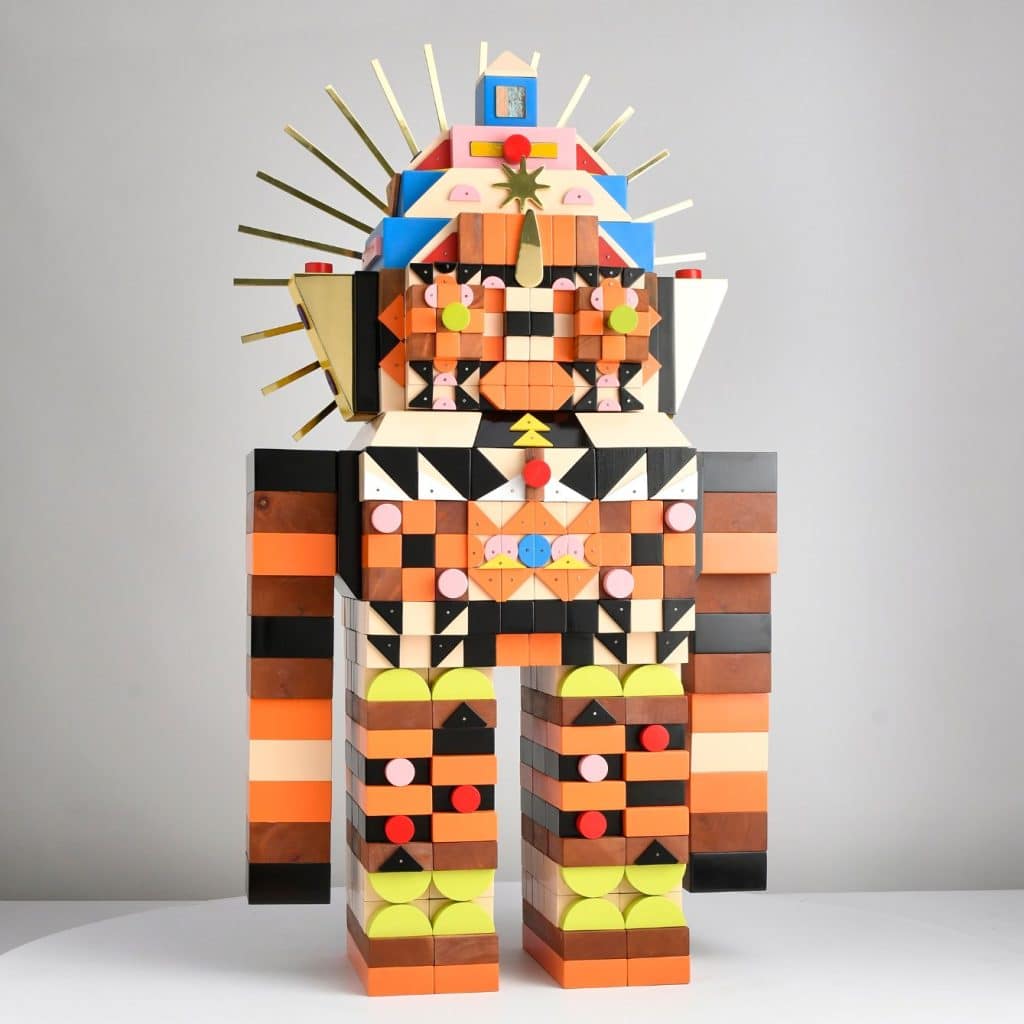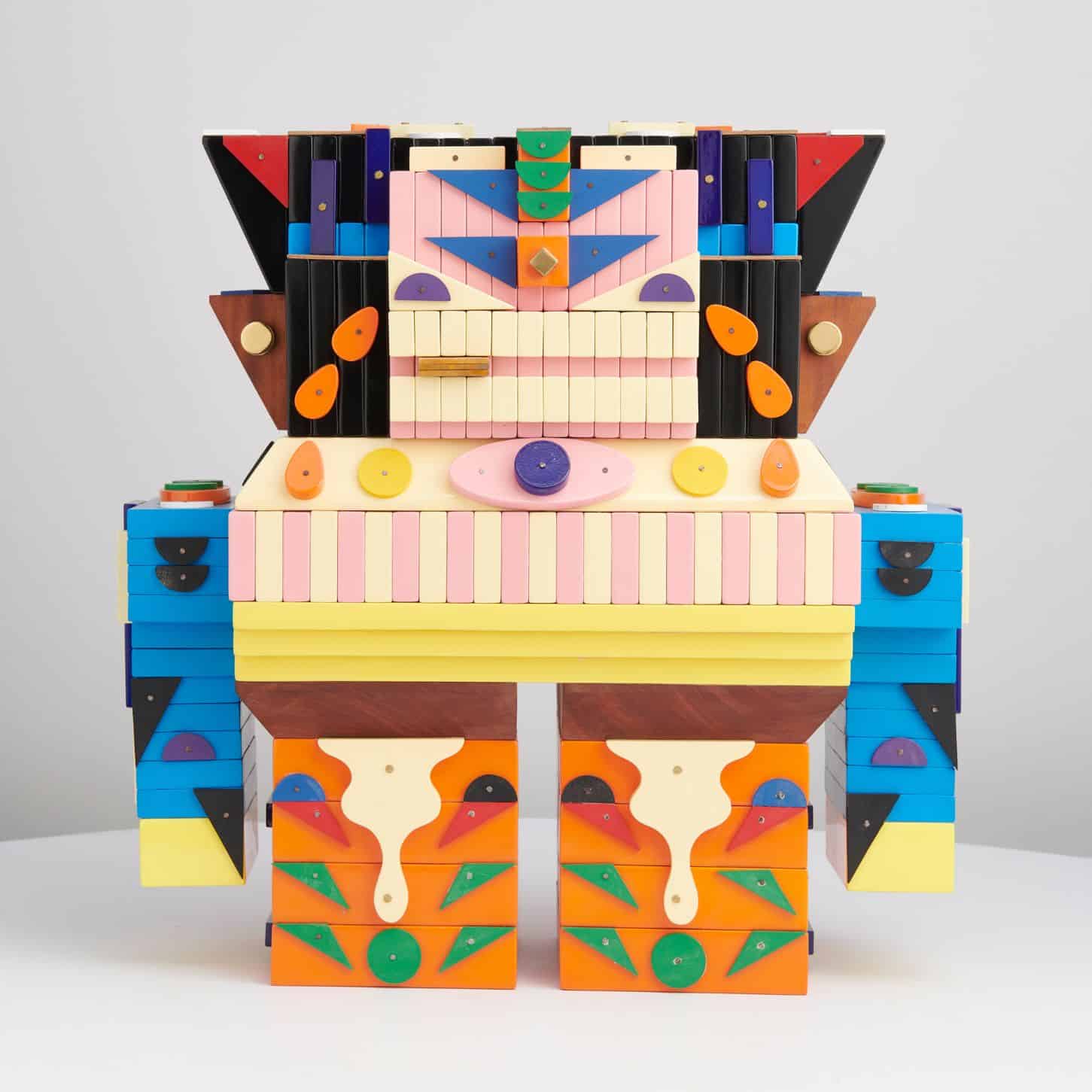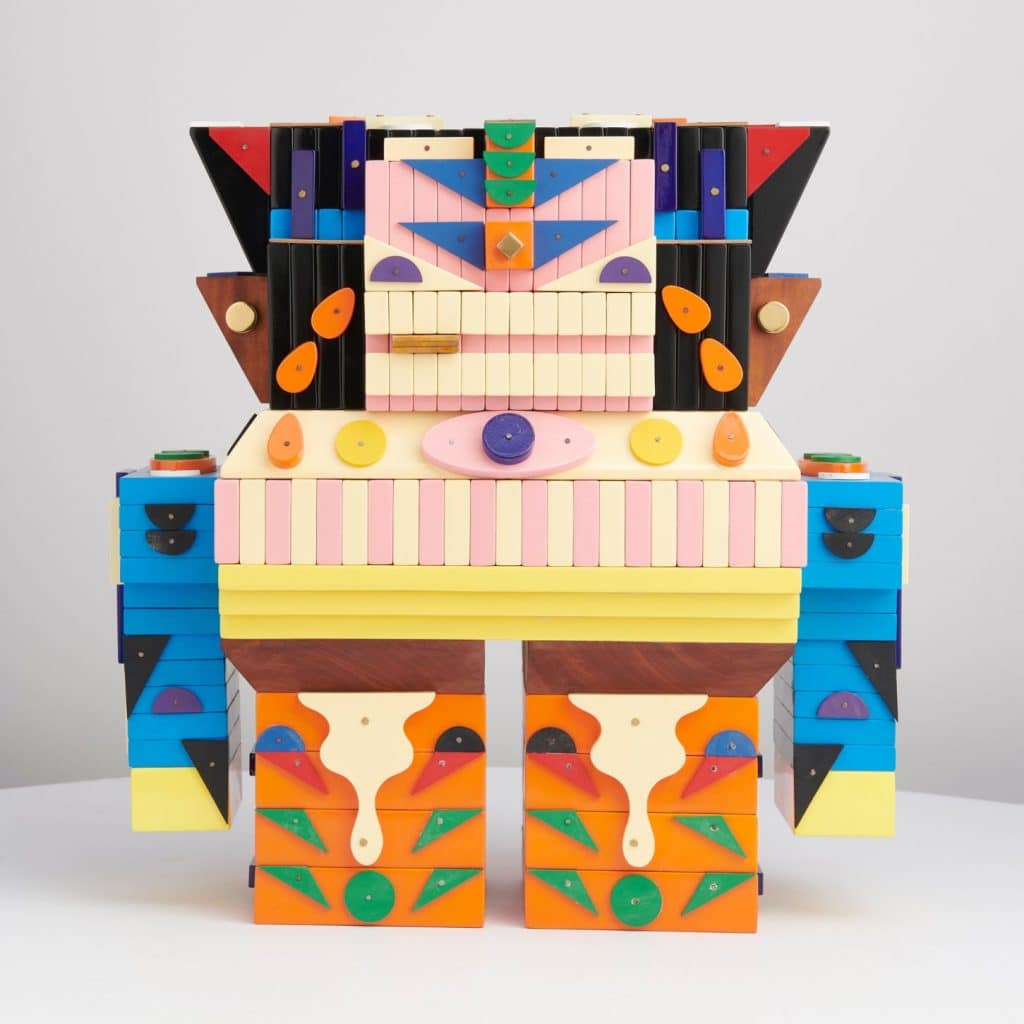 Currently based in Vietnam, Kumkum immerses himself in the bustling streets, not as a tourist, but as an artist in search of found materials. He scours the labyrinthine alleyways and markets, keenly identifying patterns, shapes, and colors that possess the potential to be reborn as art objects.
From this labor of love emerged the "Reborn" series, a testament to his craftsmanship. In this endeavor, Kumkum takes the essence of traditional aesthetics and breathes new life into them, giving rise to futuristic, geometric sculptures. These remarkable creations incorporate time-honored East Asian painting and lacquering techniques, resulting in artworks that serve as both action figures and idols.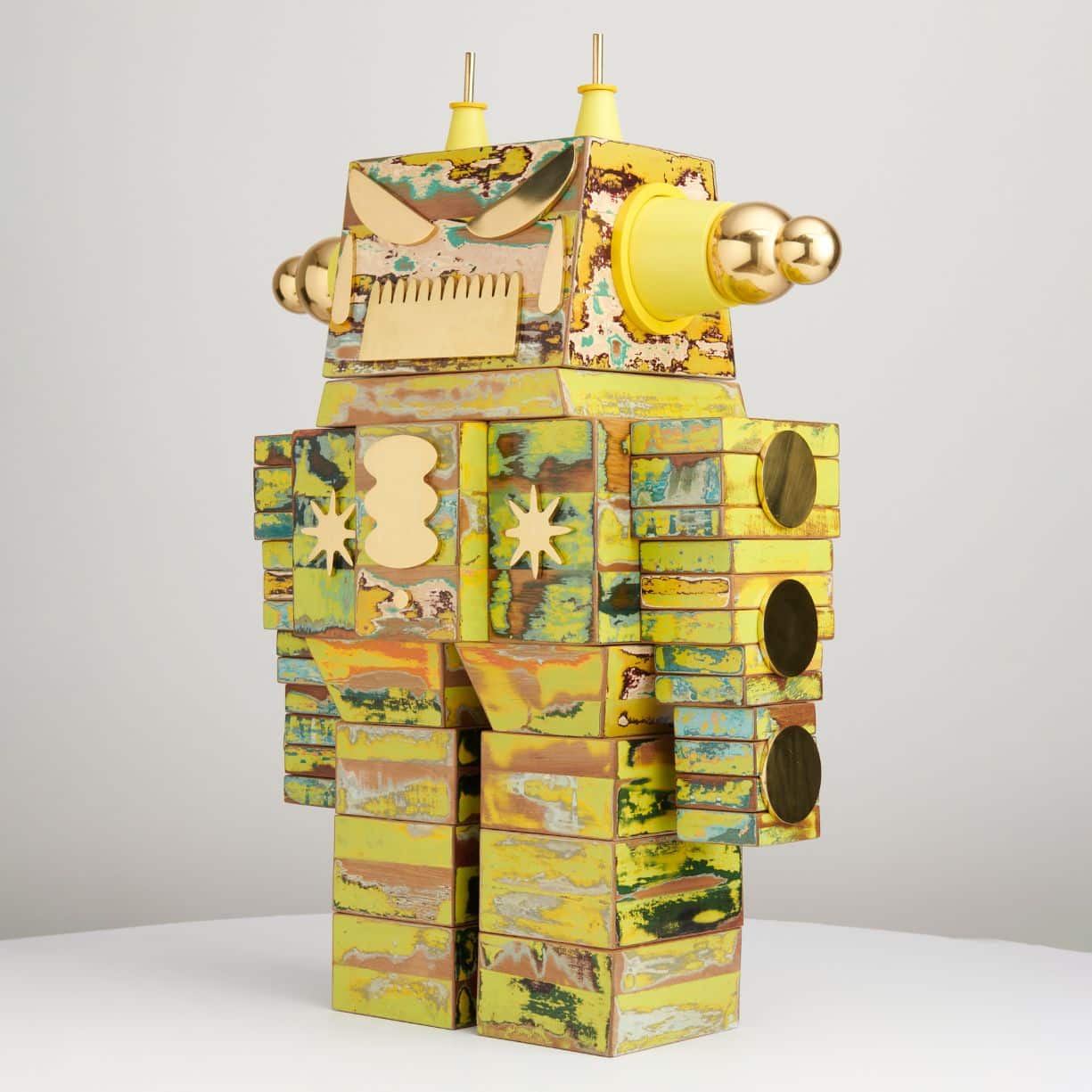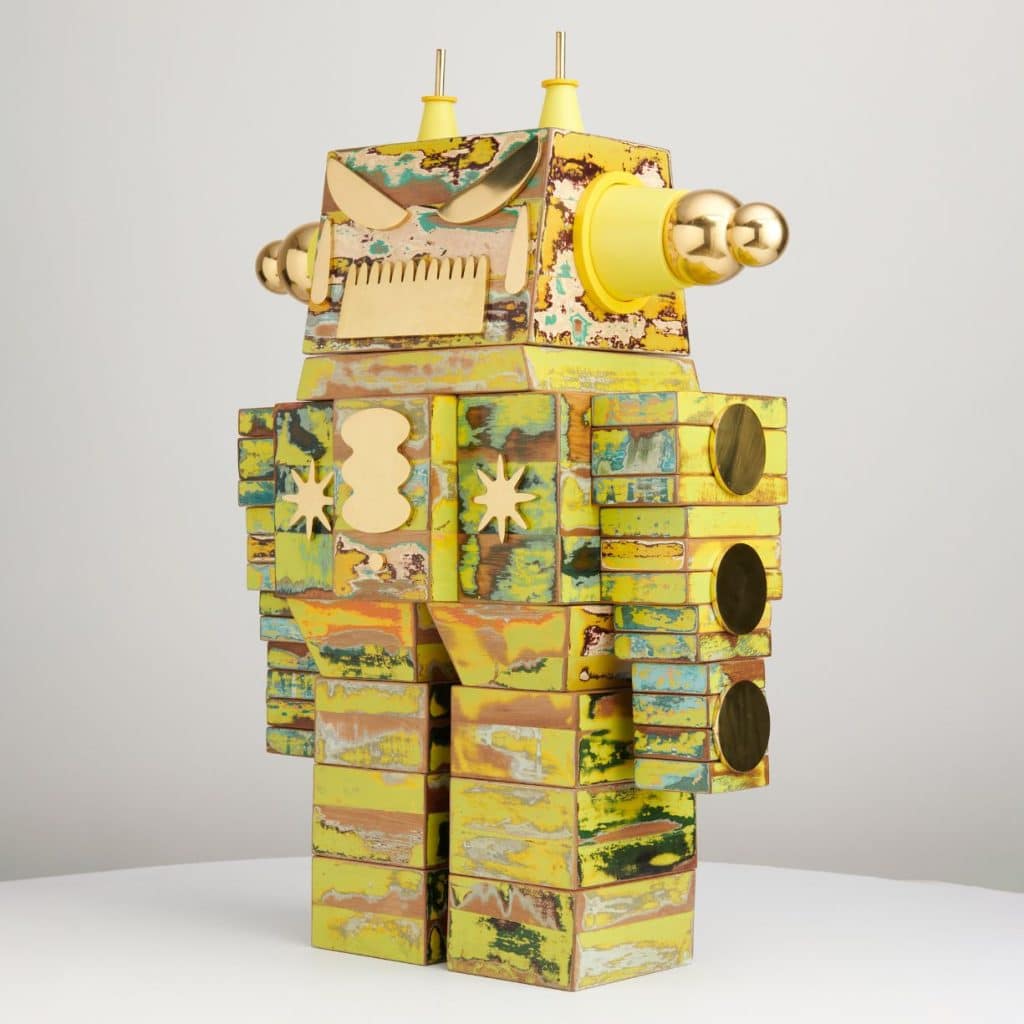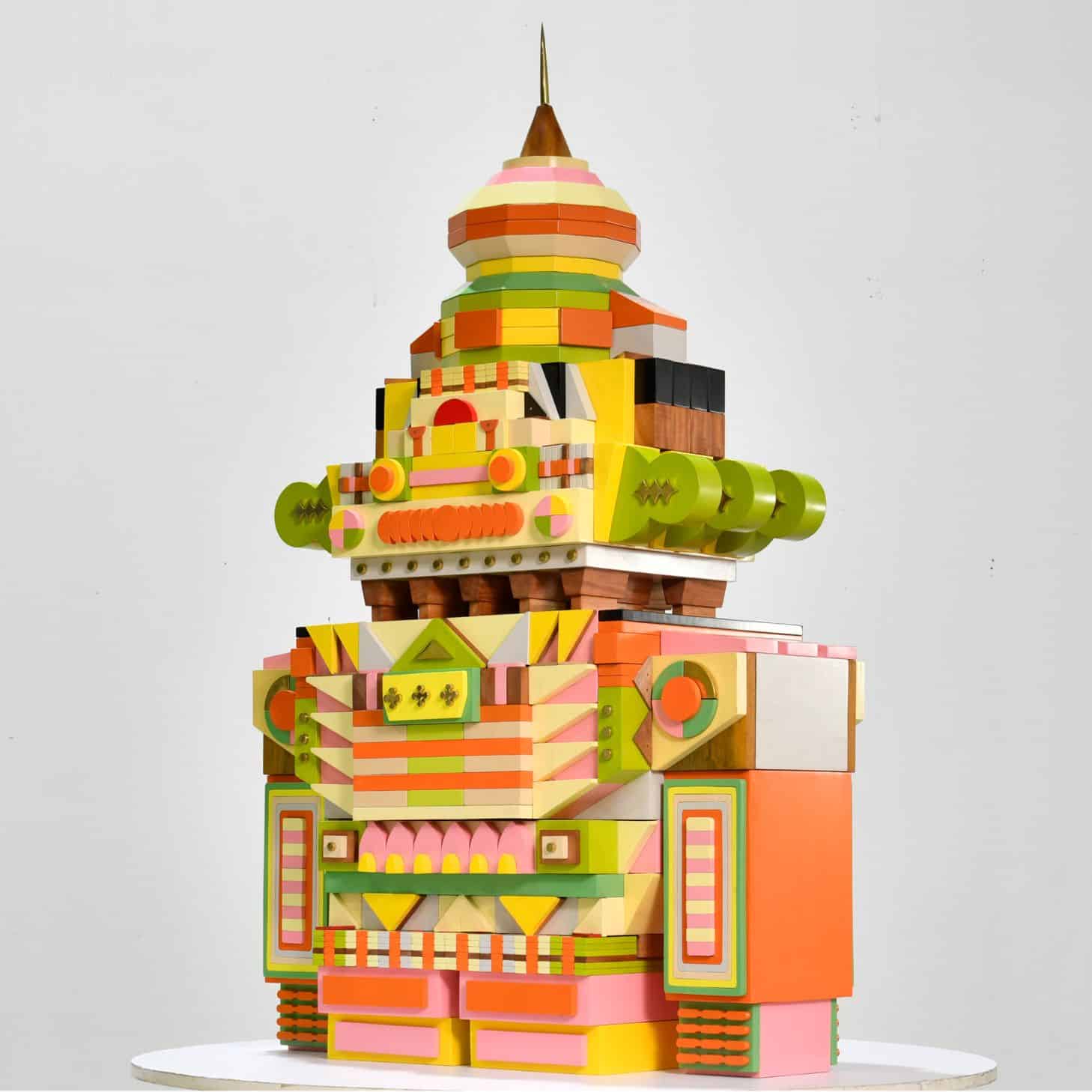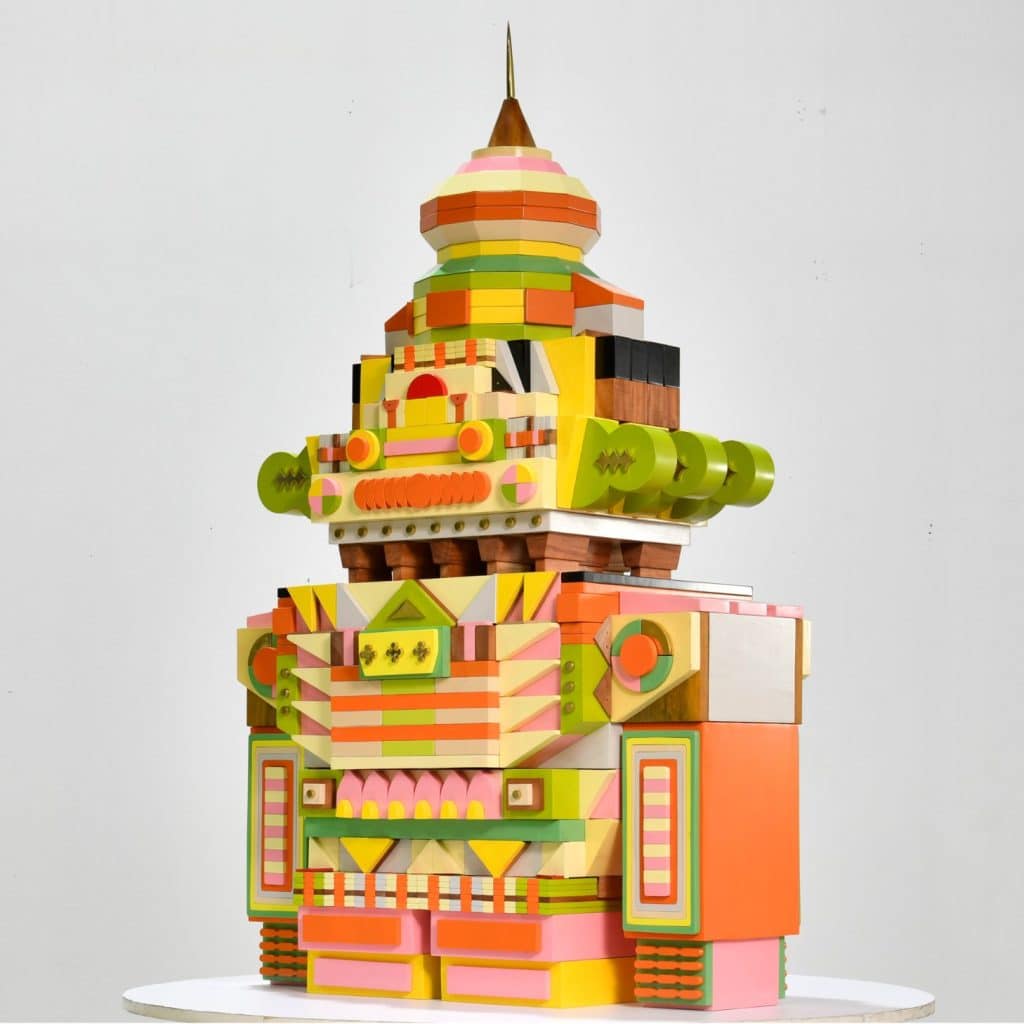 These vibrant deities are more than just sculptures; they embody a unique fusion of spiritualism, mythology, and philosophy. Each of Kumkum's creations carries with it a profound narrative, an intricate poem that pays homage to the storytelling tradition of his grandmother. As a child, he was captivated by her tales, shared amidst the backdrop of her beloved gardens. These narratives now find their place within his art, adding an extra layer of depth and meaning to his sculptures.
In Kumkum Fernando's work, the past and present coalesce, creating a mesmerizing bridge between cultural heritage and contemporary art. His art is not just a testament to his creativity; it's a living testament to the enduring stories and traditions that continue to shape his life and craft.