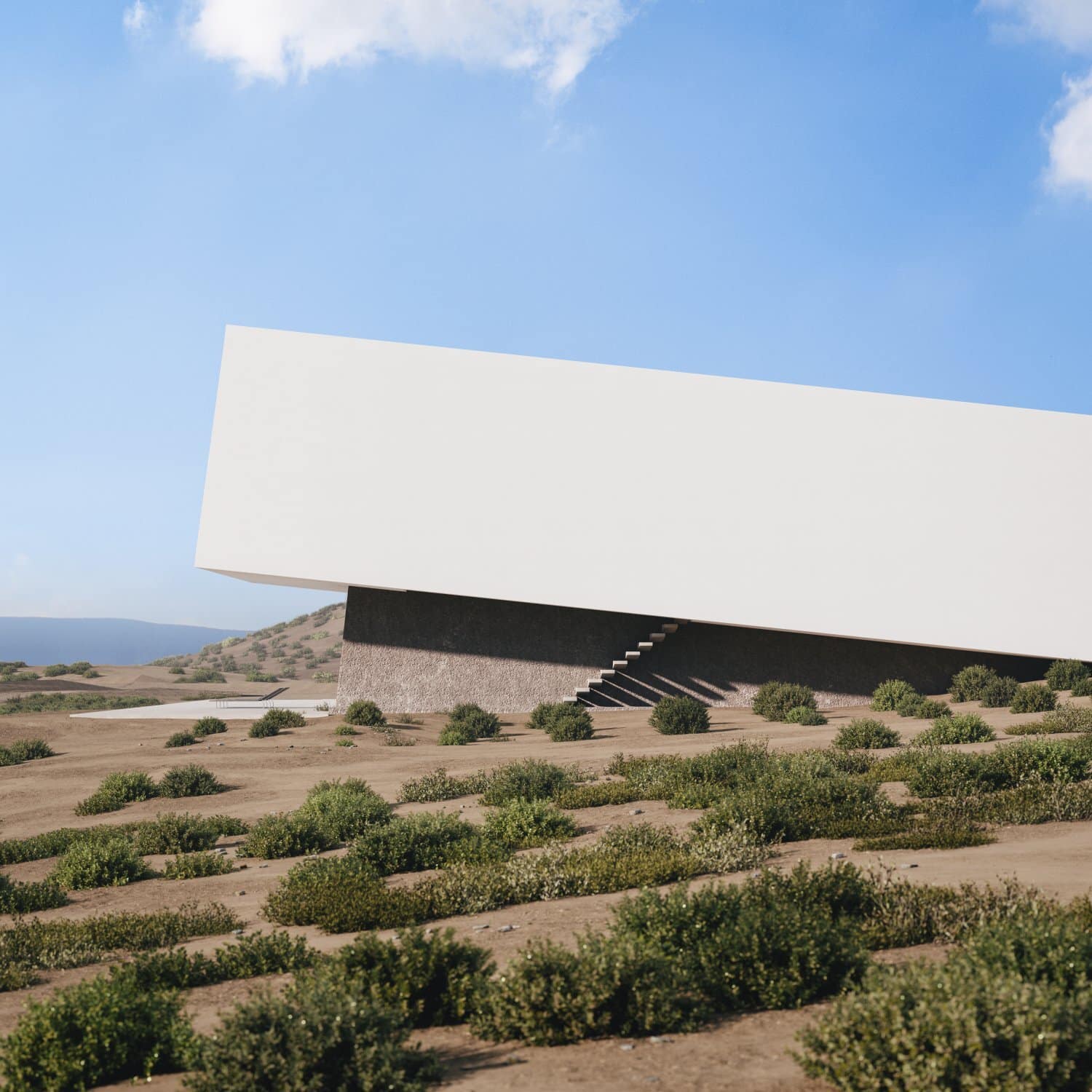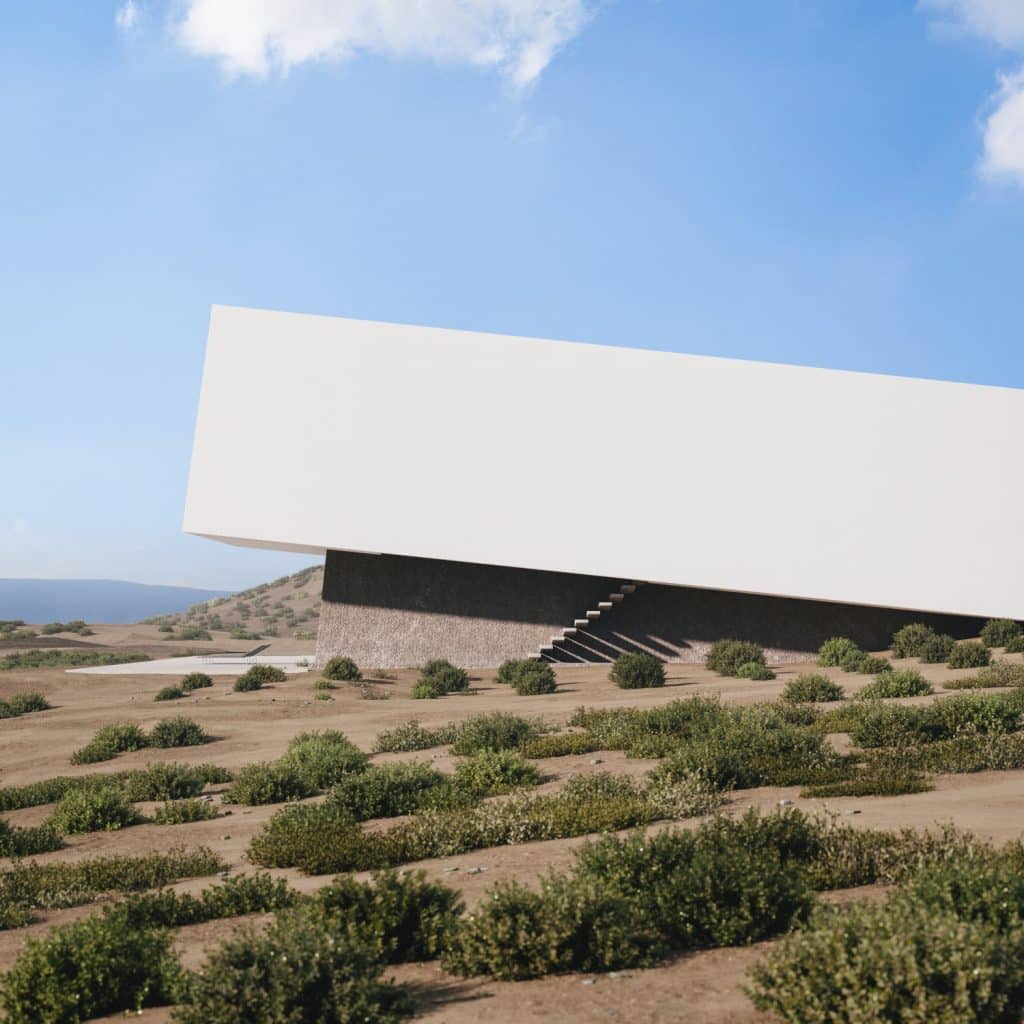 Found in the region of Lagonisi, the plot marks a transition between the urban landscape of the city of Athens and the unblemished nature.
Almost as it landed on the field, a massive, solid white volume seems to be floating over this arid land. Emerging from the ground, following a rotation of 6°, House 6° harmoniously contradicts with the mild inclination of the existing topography, solely with a purpose to cherish it. This monolithic volume elevates carefully, embodying the transition between private and common areas. Following this value, the house unfolds in layers. Private areas are submerged into the ground, offering a direct connection with the earth, while amplifying a closeness with nature. As one elevates to the common areas of the house, passing through the kitchen area to the living room, a spectacular view is revealed.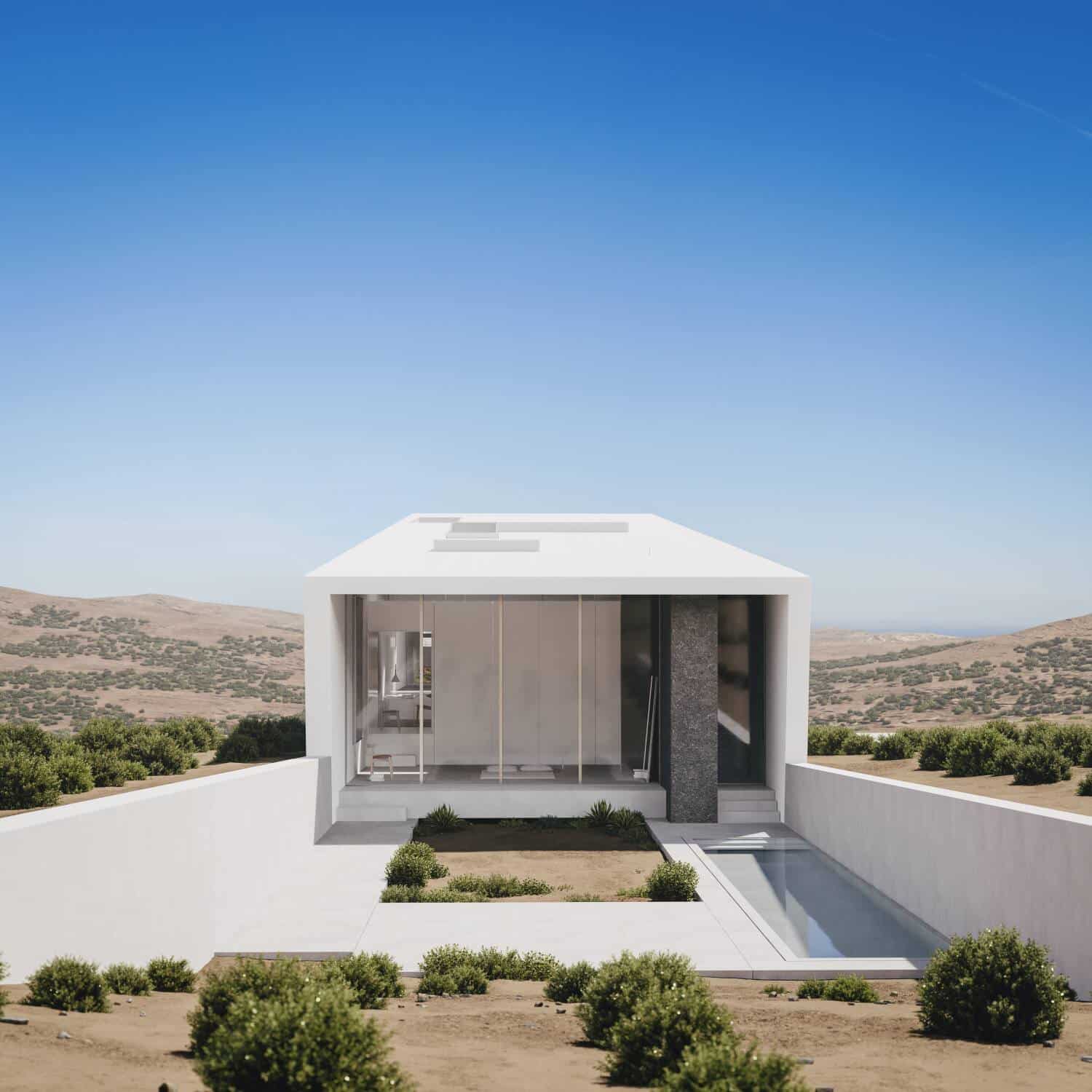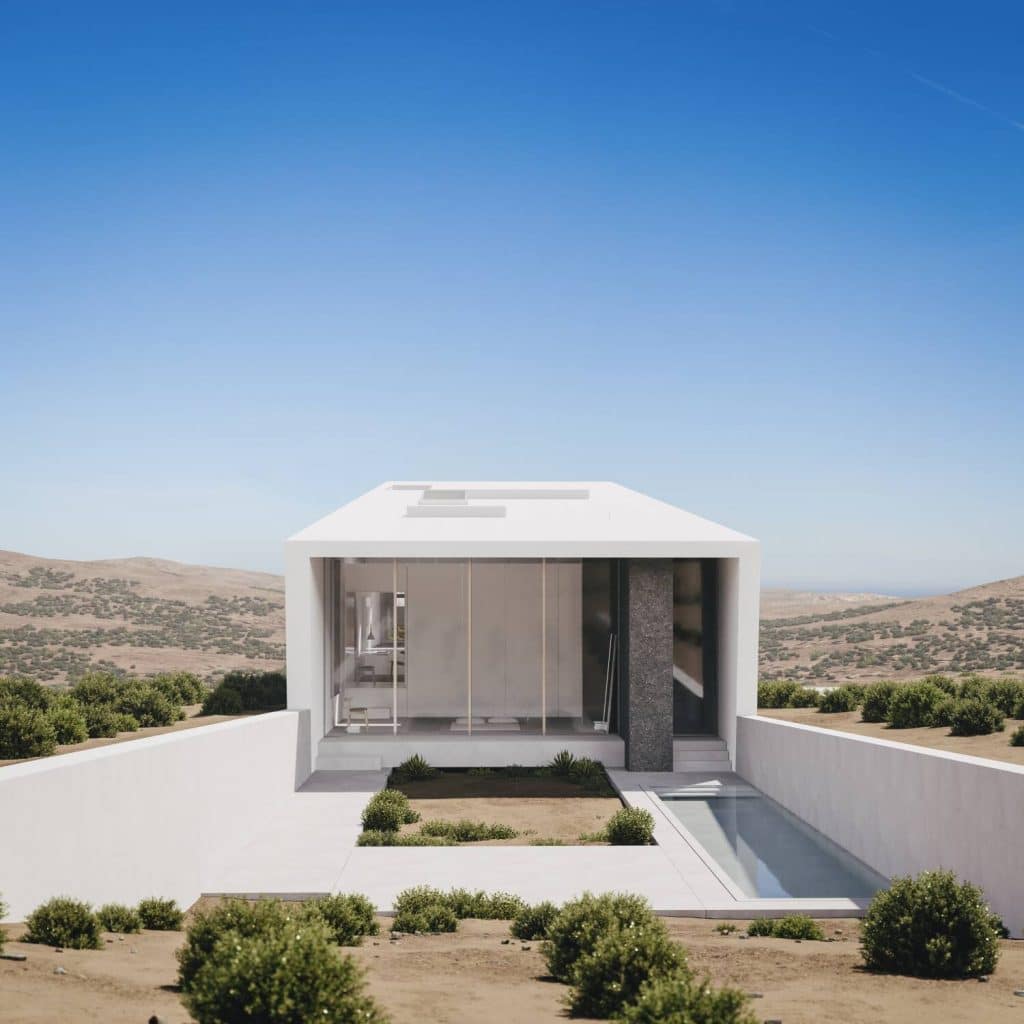 The solidity of this structure is interrupted only by two large openings, framing the views of the landscape. The intent is, initially, to create protection from the strong winds located in the area, as well as to define a sense of privacy and protection. Each space is illuminated by skylights, creating a unique lighting experience every minute during the day. Private areas are enclosed in interstitial volumes which create a void with the ceiling, allowing sunlight to keep its uninterrupted flow. House 6° is a minimalist manifestation. Rising out of the brown soil, this radiant white form contrasts with the deep blue sky, creating a sense of timelessness. As a reaction against noise and vulgarity, each space embodies the need for serenity, clarity, silence. Through simplicity and purity, an almost temple-like home is created.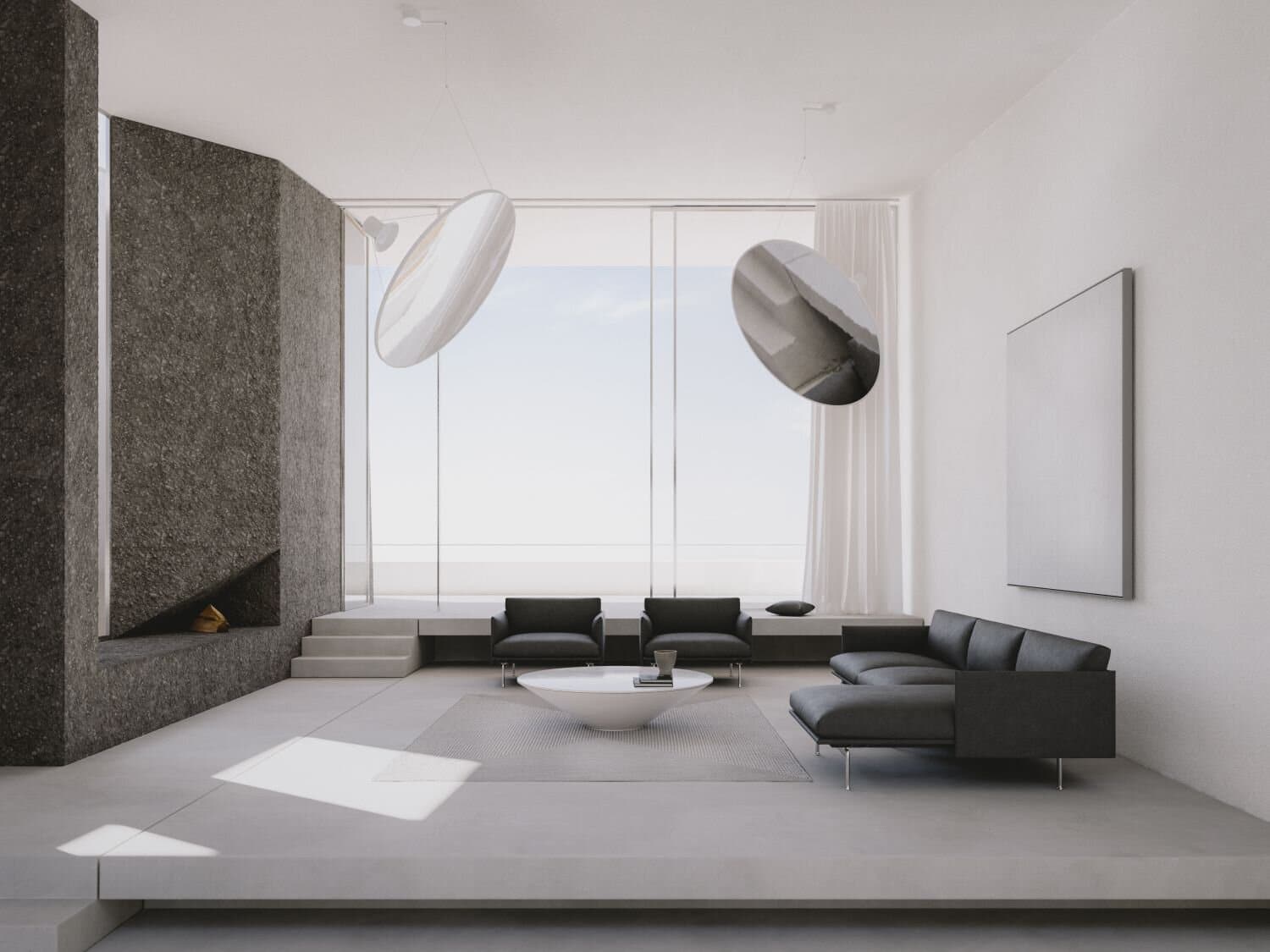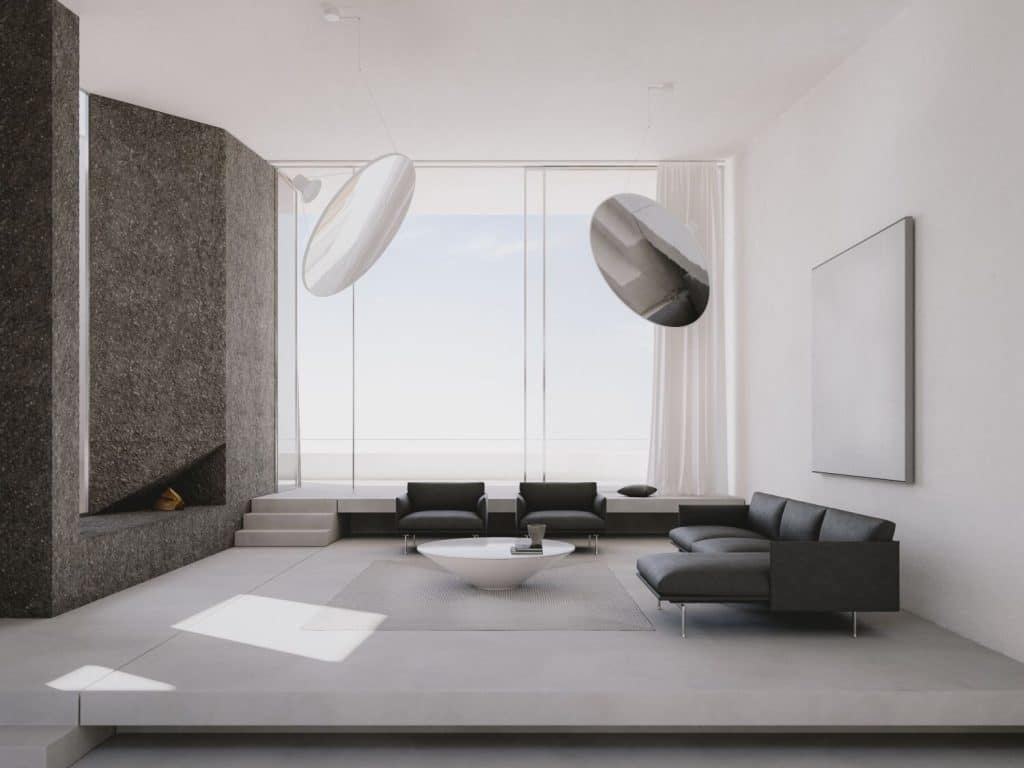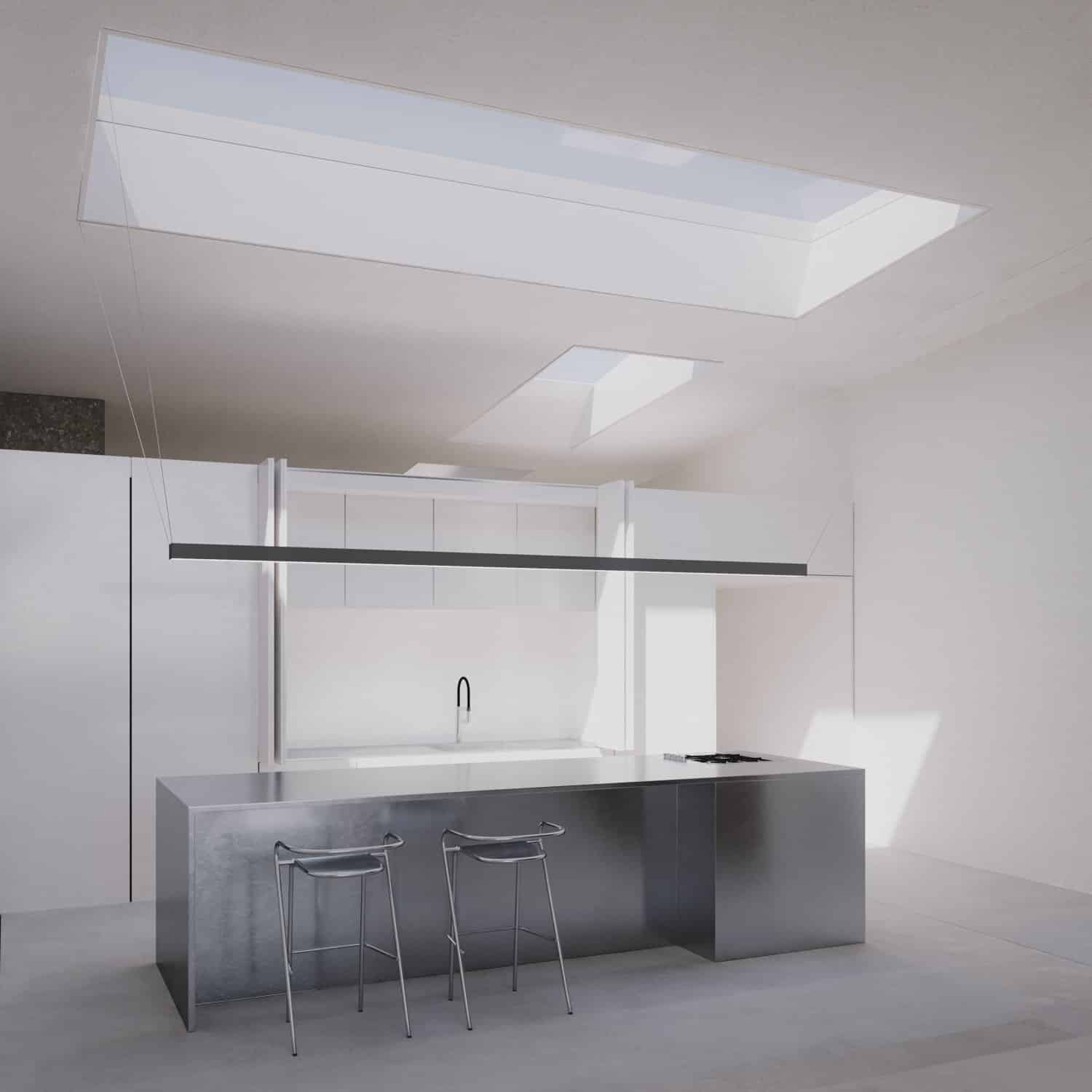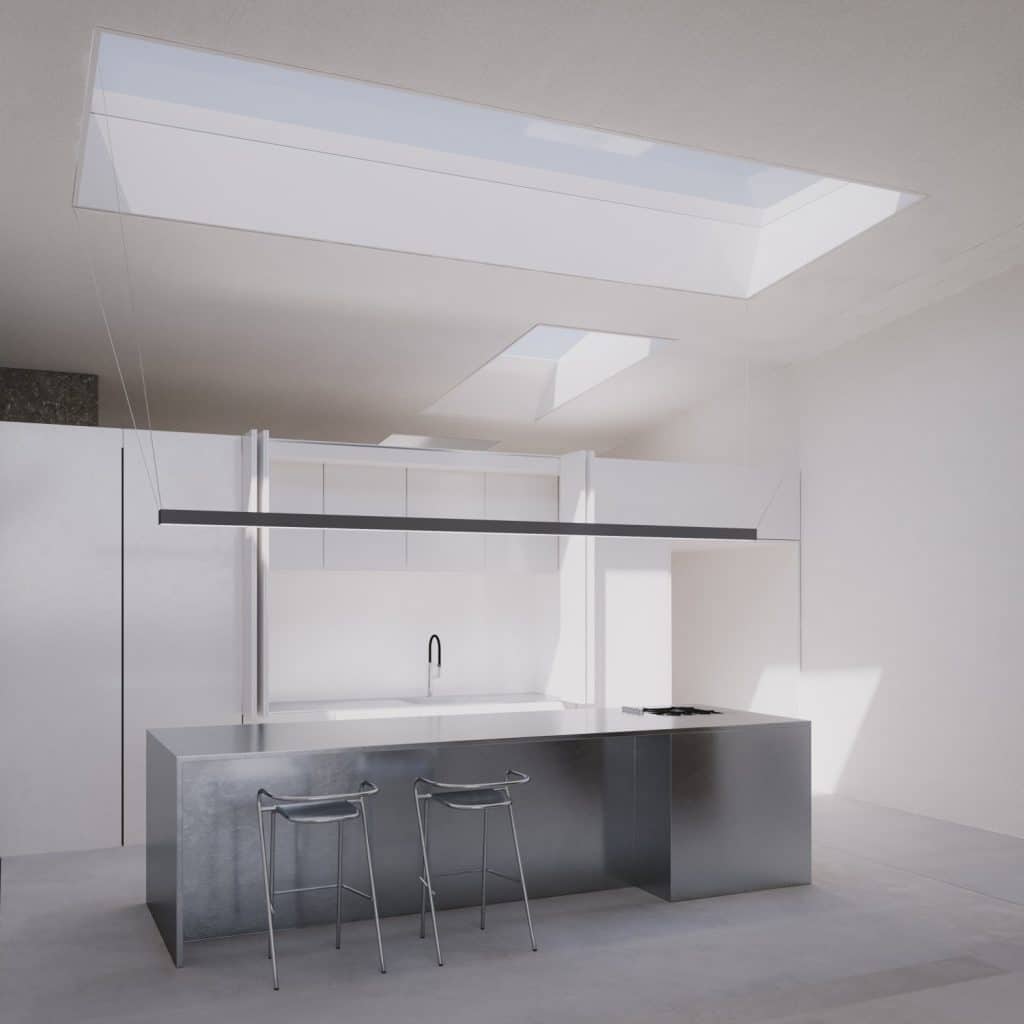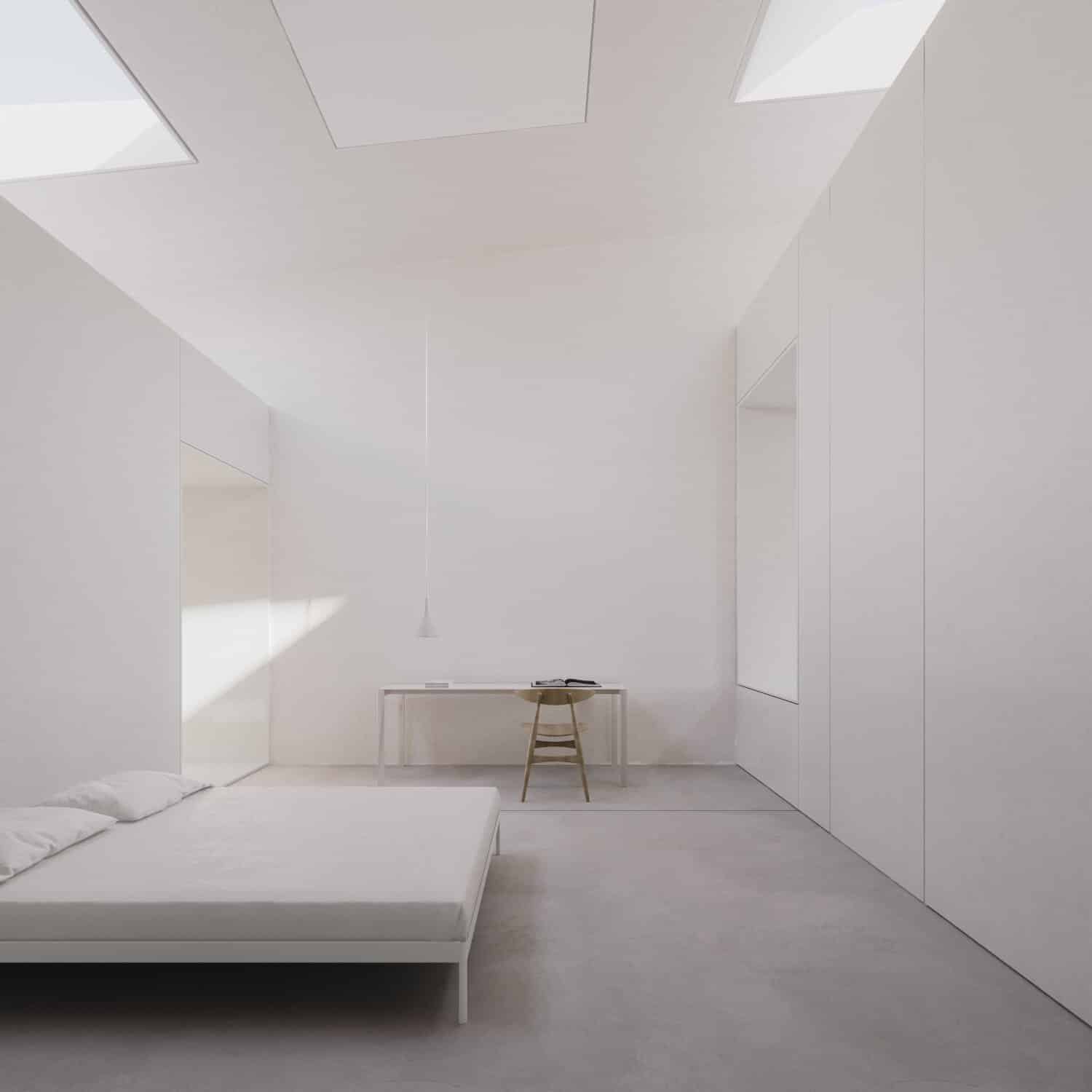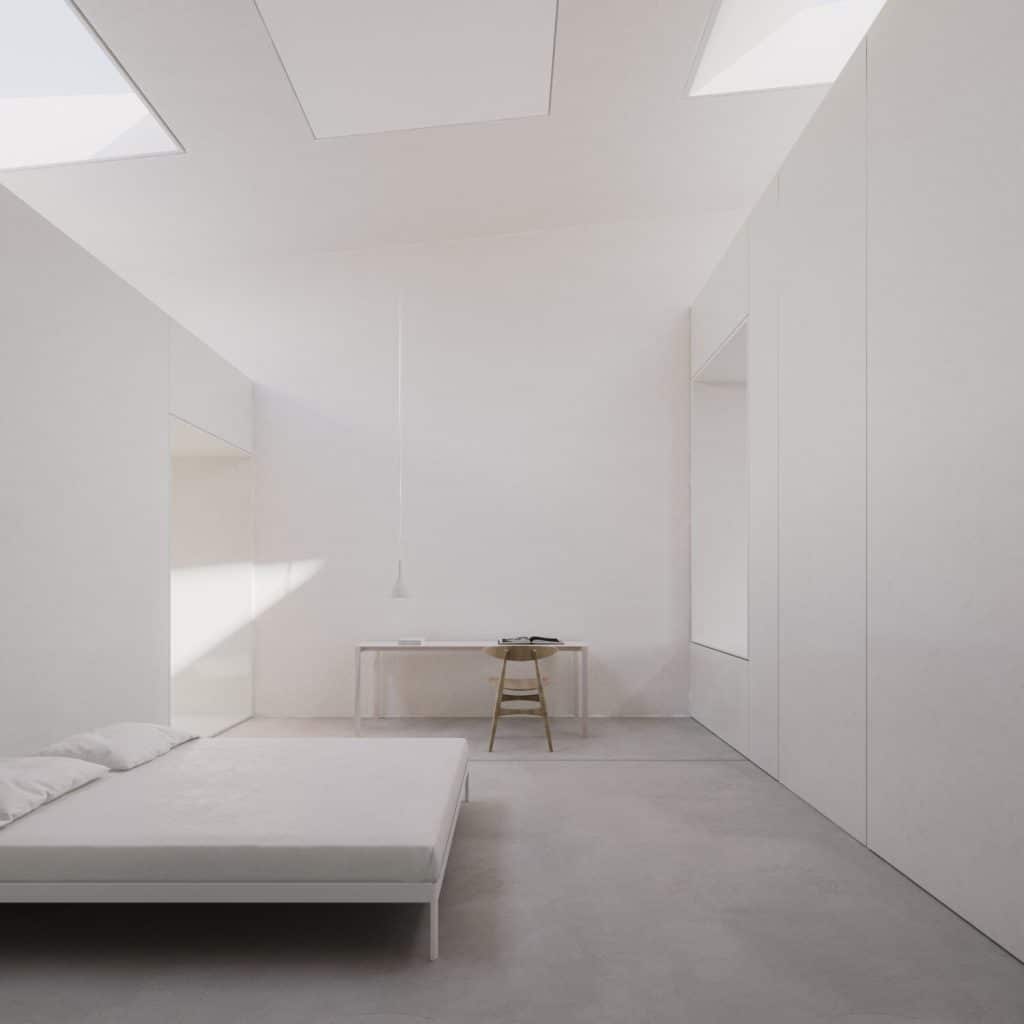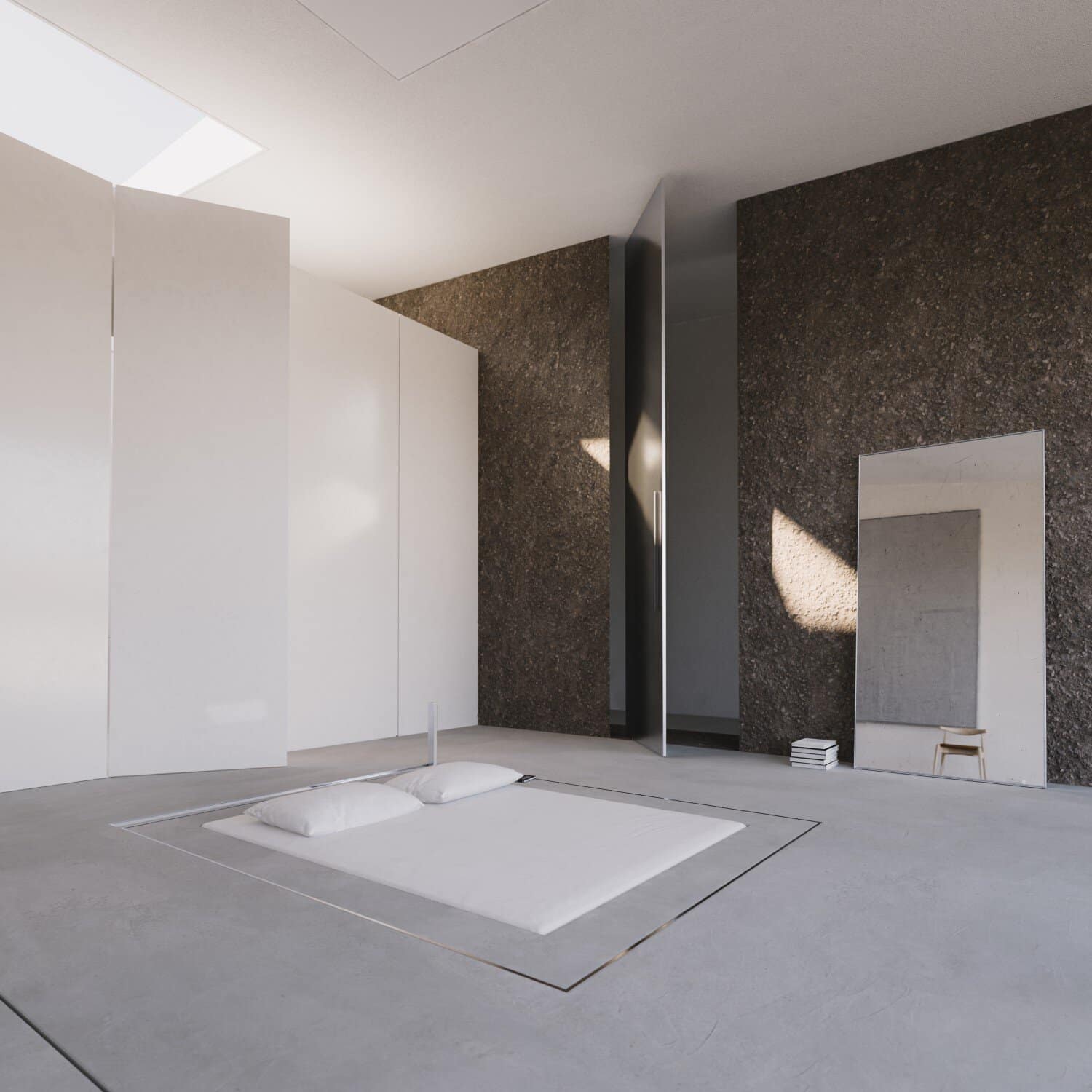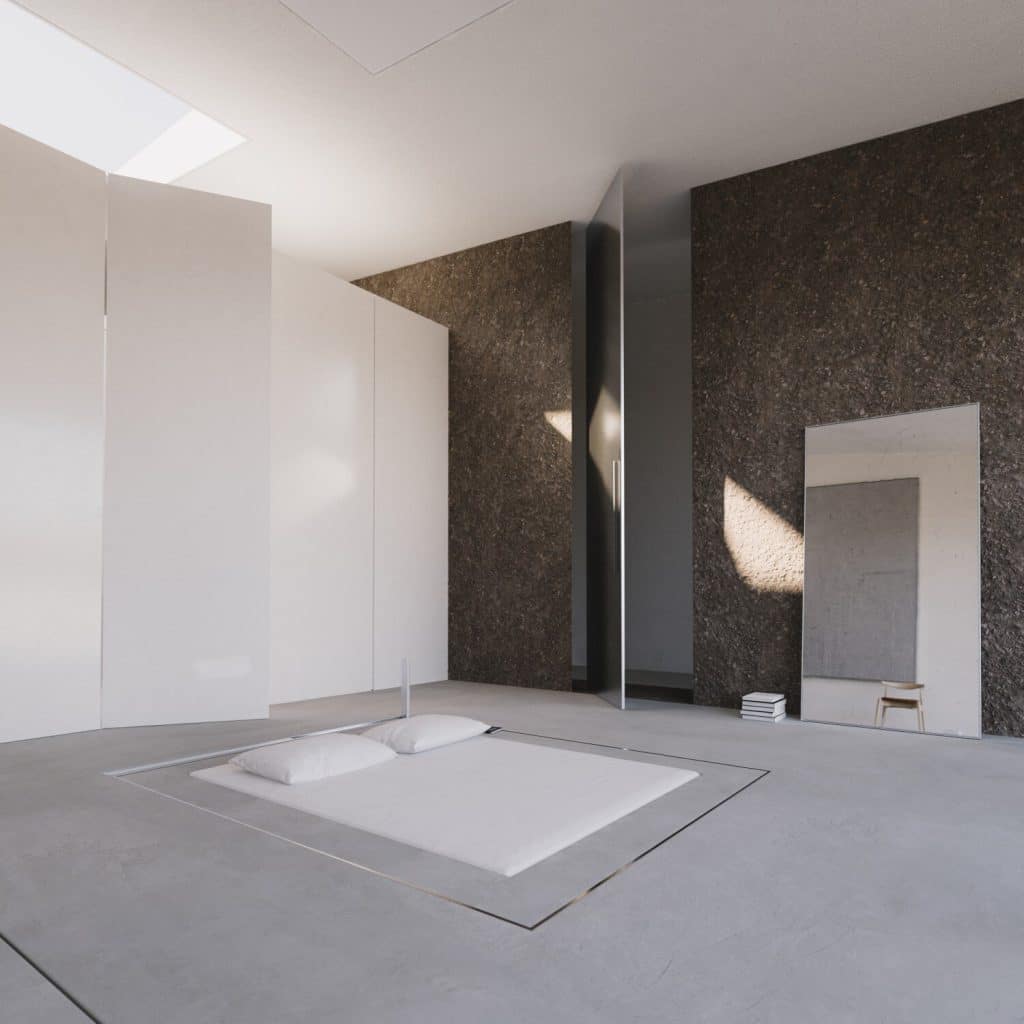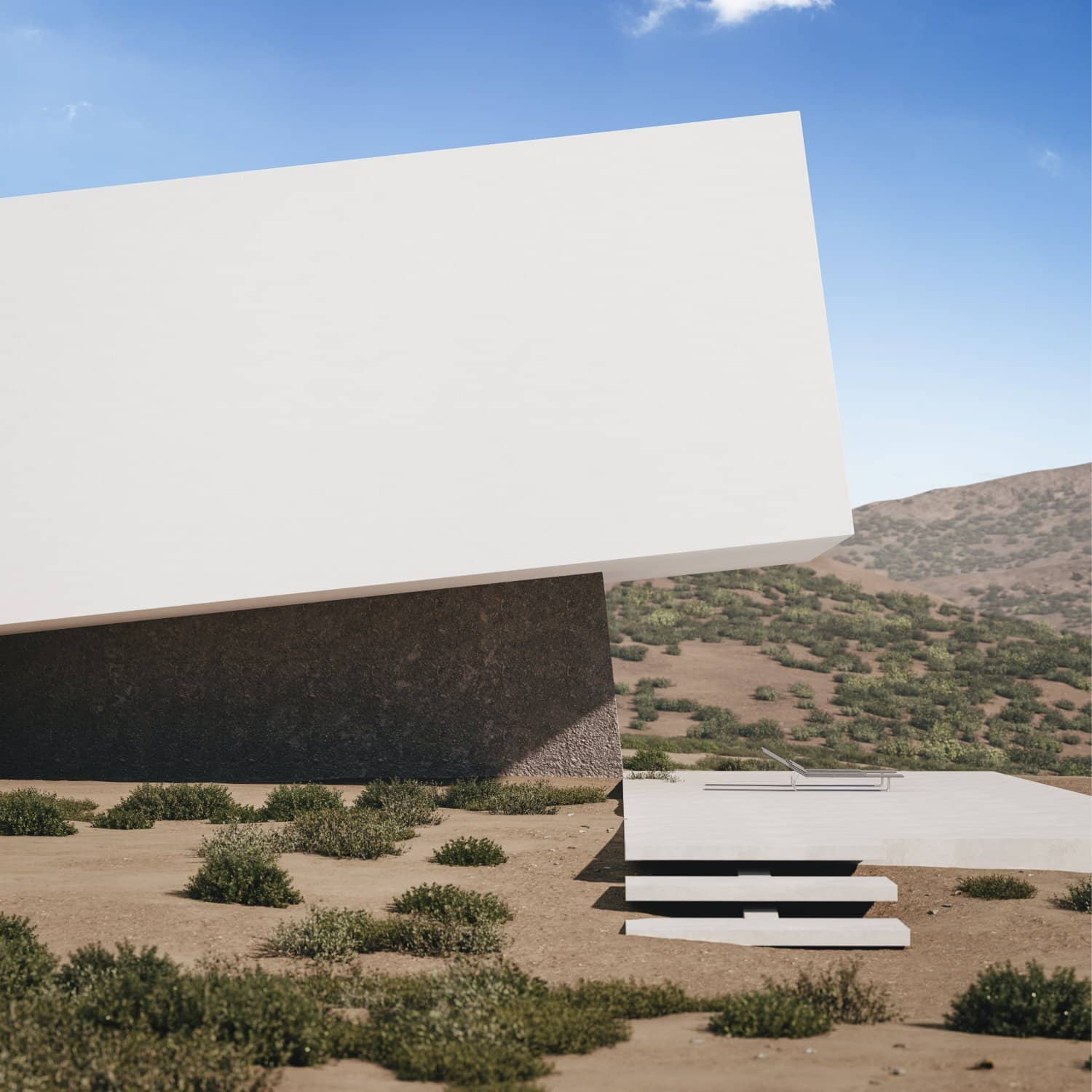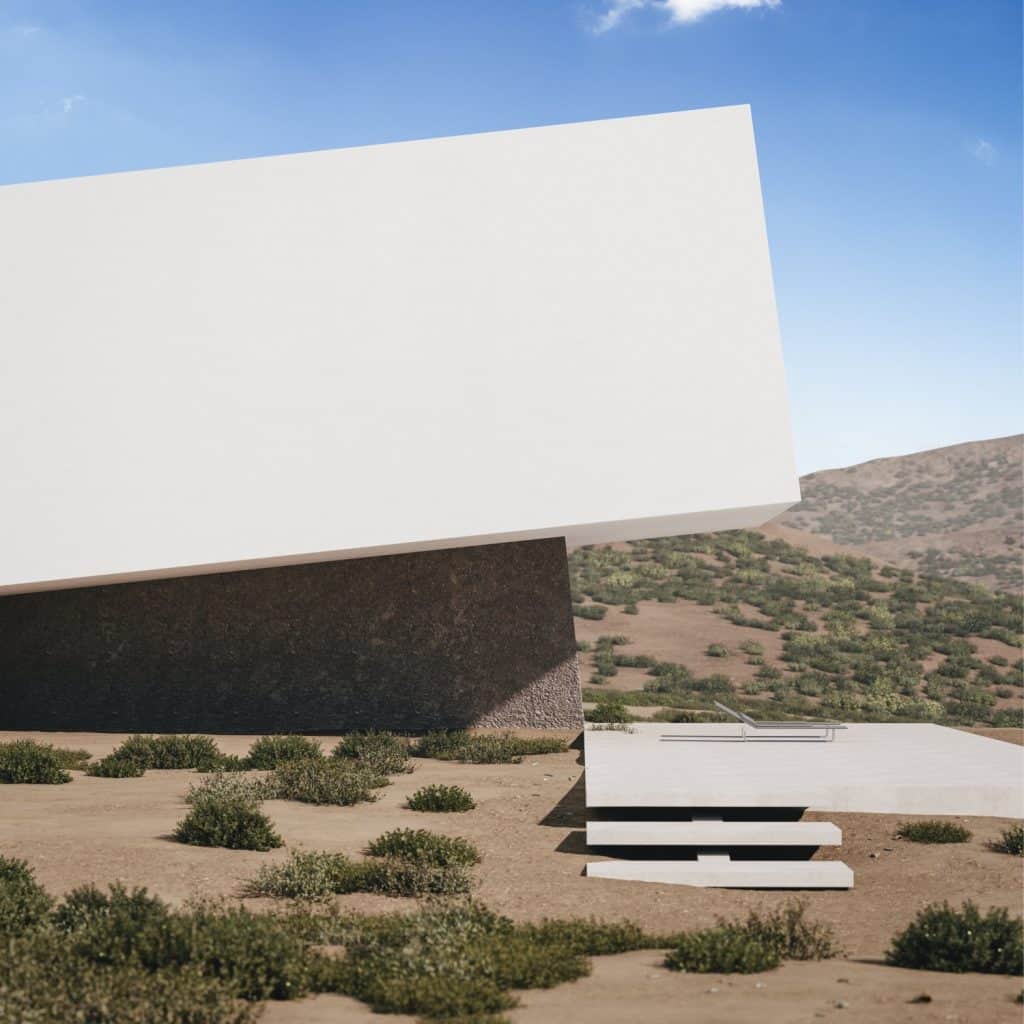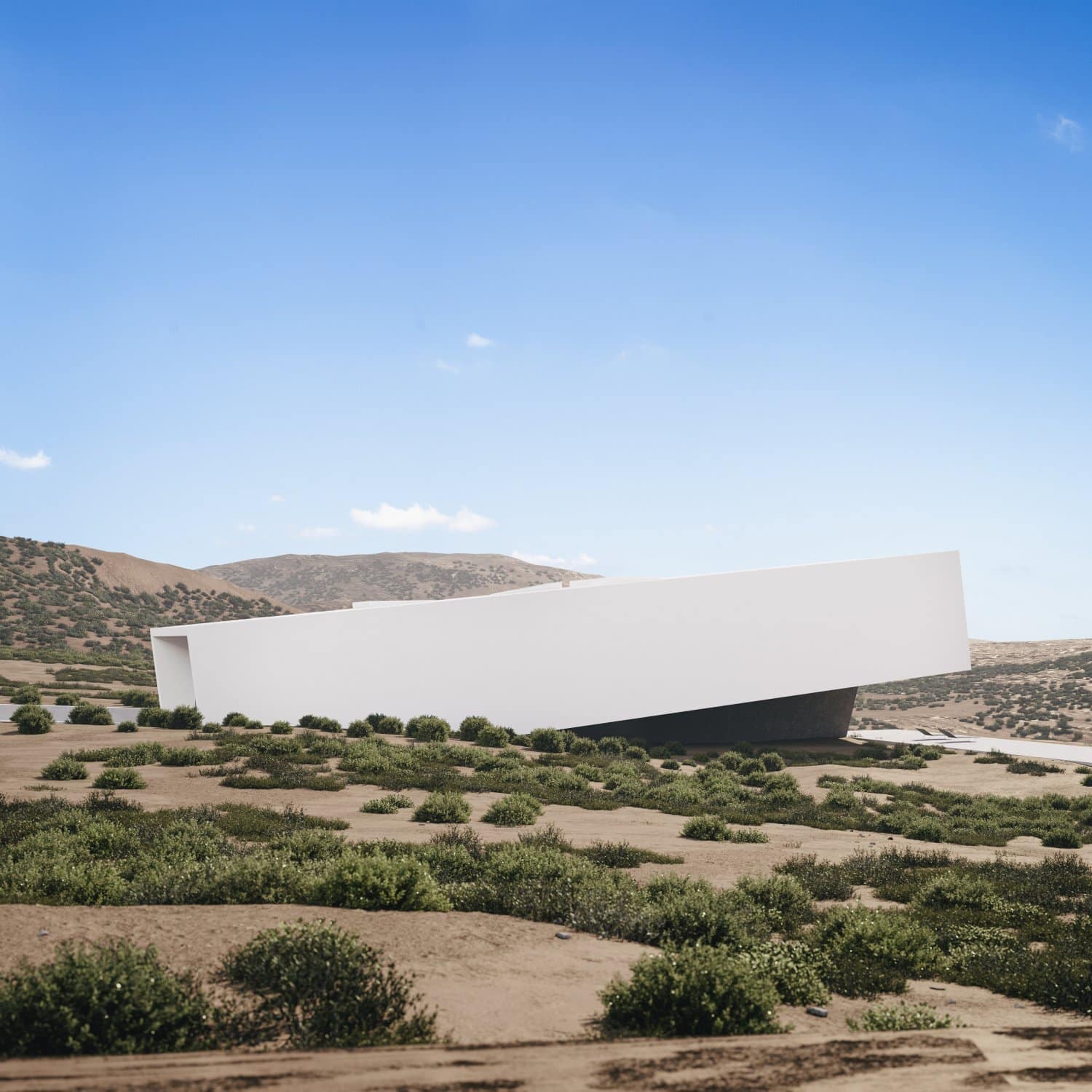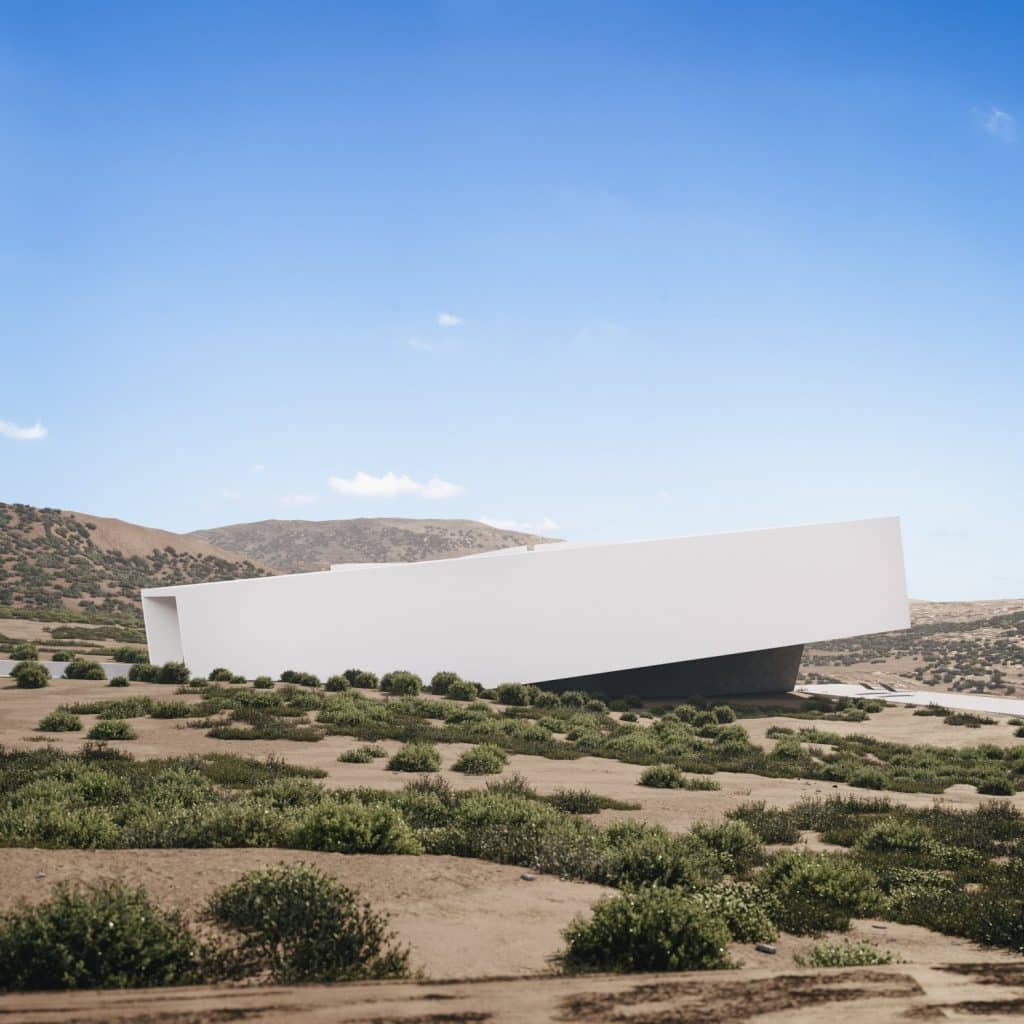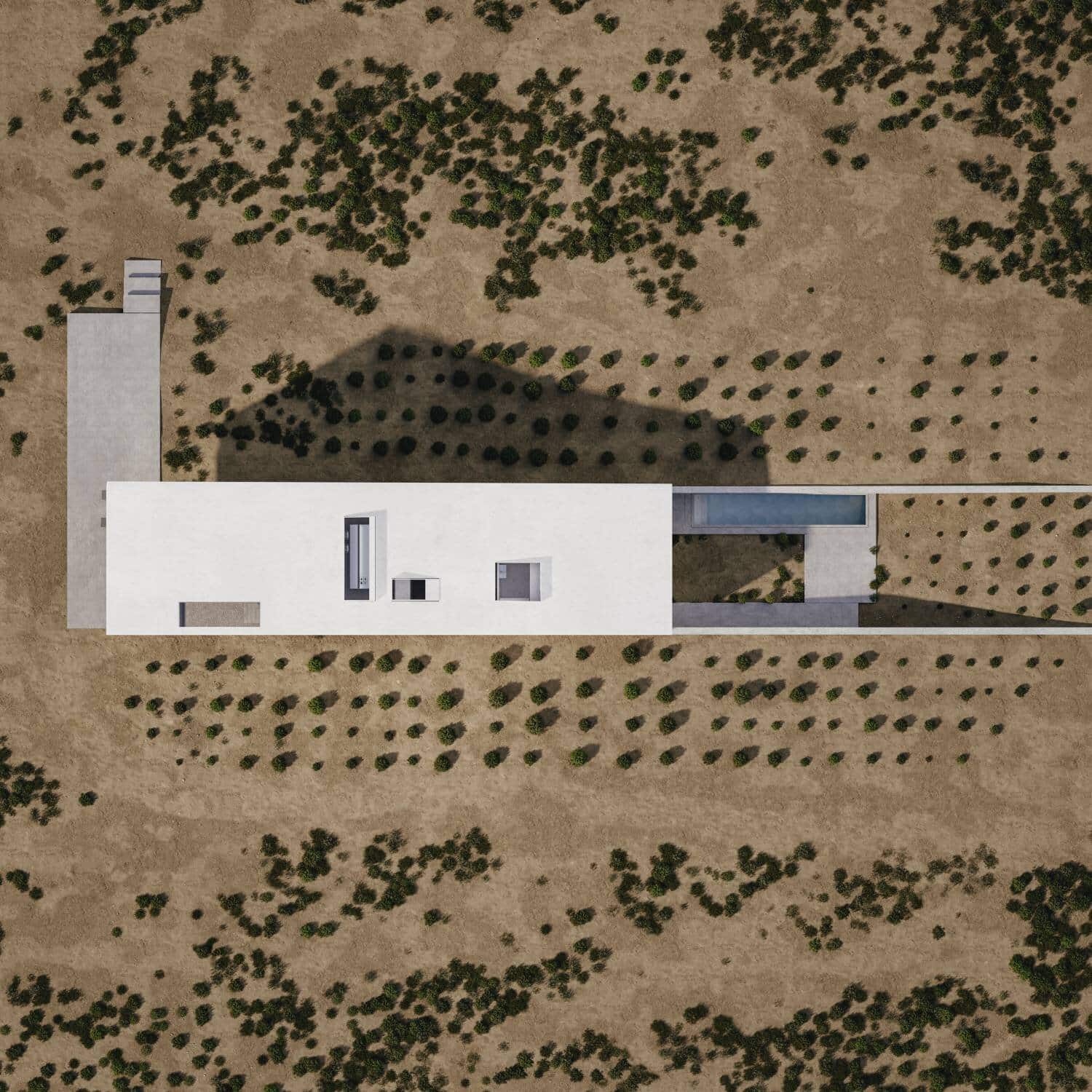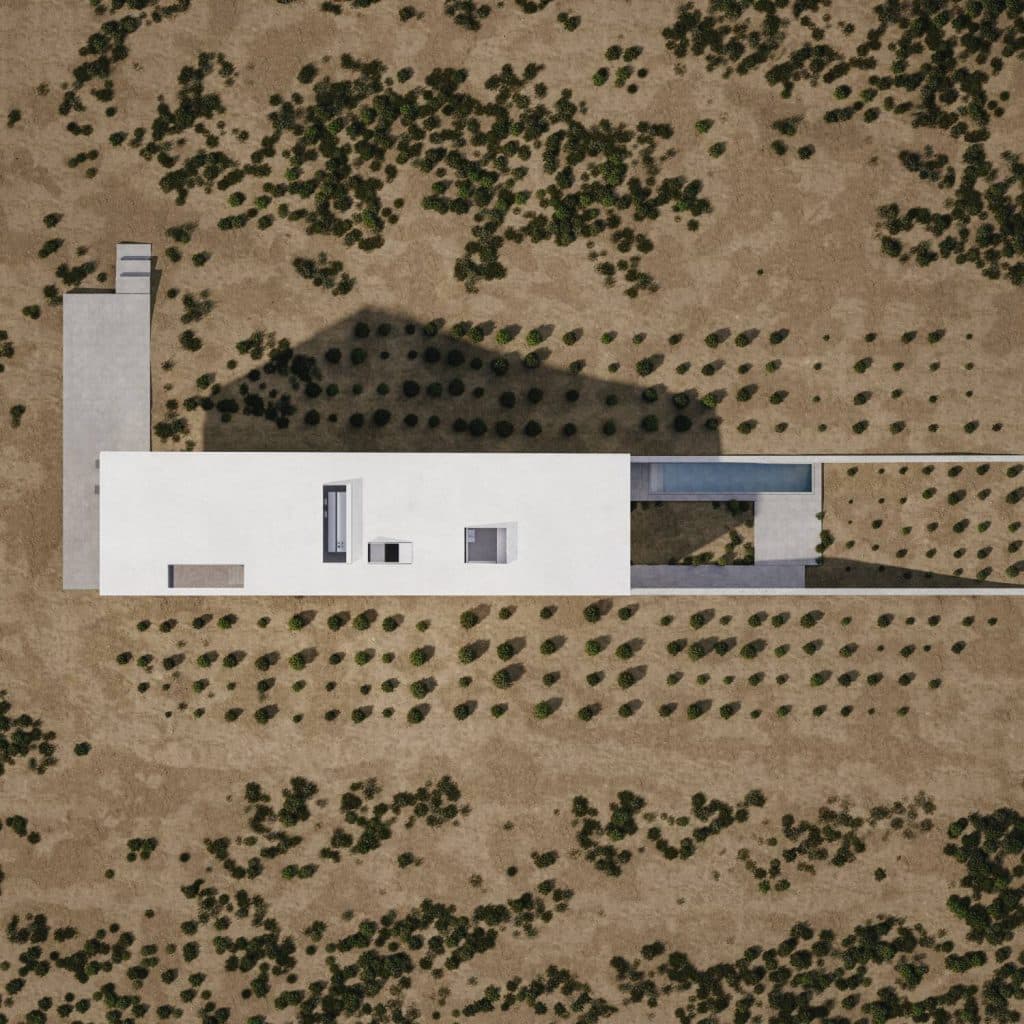 INFORMATION
Design Team: Mado Samiou, Demosthenes Kouros
Visualization: Xenos.design
Visuals with courtesy of Xenos.design