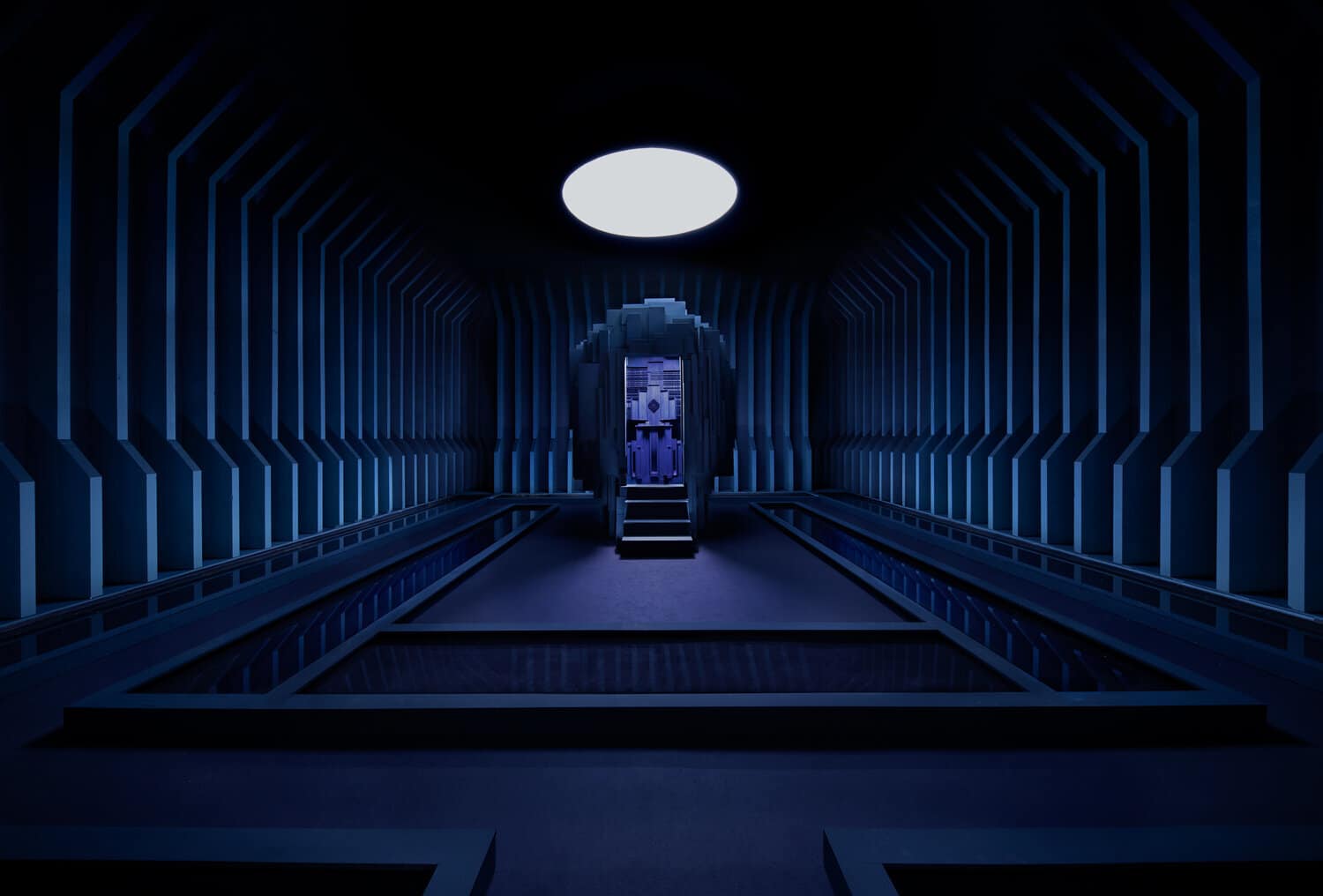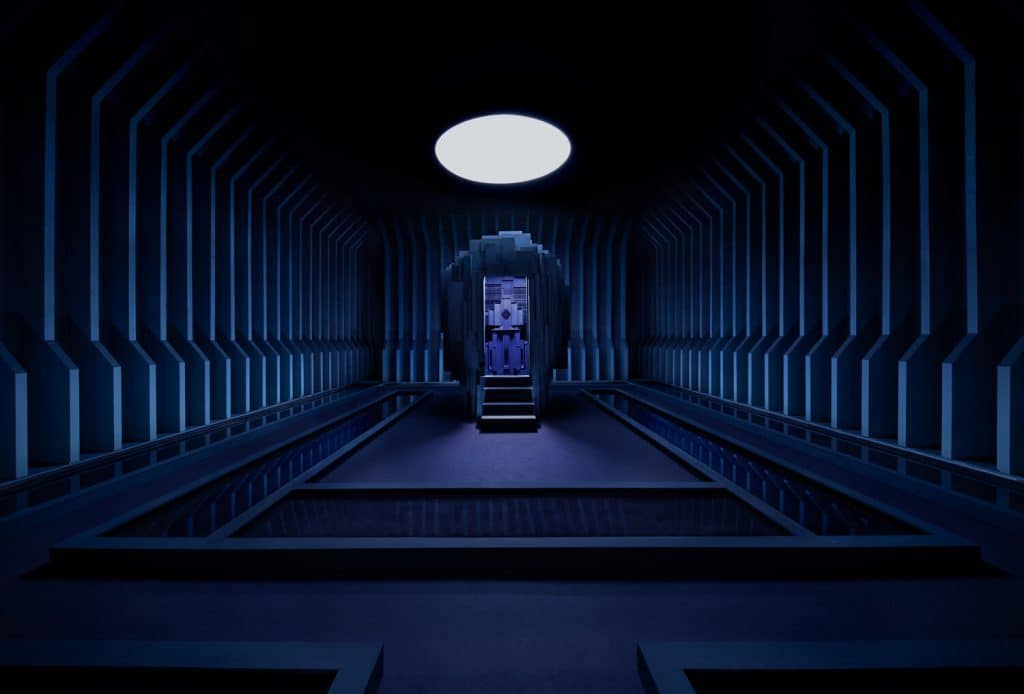 Levi Van Veluw, born as the grandson of a minister, he has been fascinated with the church and its rituals since his early youth.
The complexity, conviction, and certainty by which the faith was proclaimed in his congregation and the stark visual language of its practice made him sensitive to the visual vernacular of religious seduction. Yet also modern spiritual movements, such as the well-known Church of Scientology, that make convincing use of religious symbols, intrigue him as well. The installation Sanctum, developed especially for Dello Scompiglio, testifying of a fictitious religious conviction, engages all the senses of the visitor. The last room where visitors ended their journey in Domain the Kerguénnec "The relativity of the matter", becomes the starting point for a more elaborate proposition in the expositive space of Dello Scompiglio.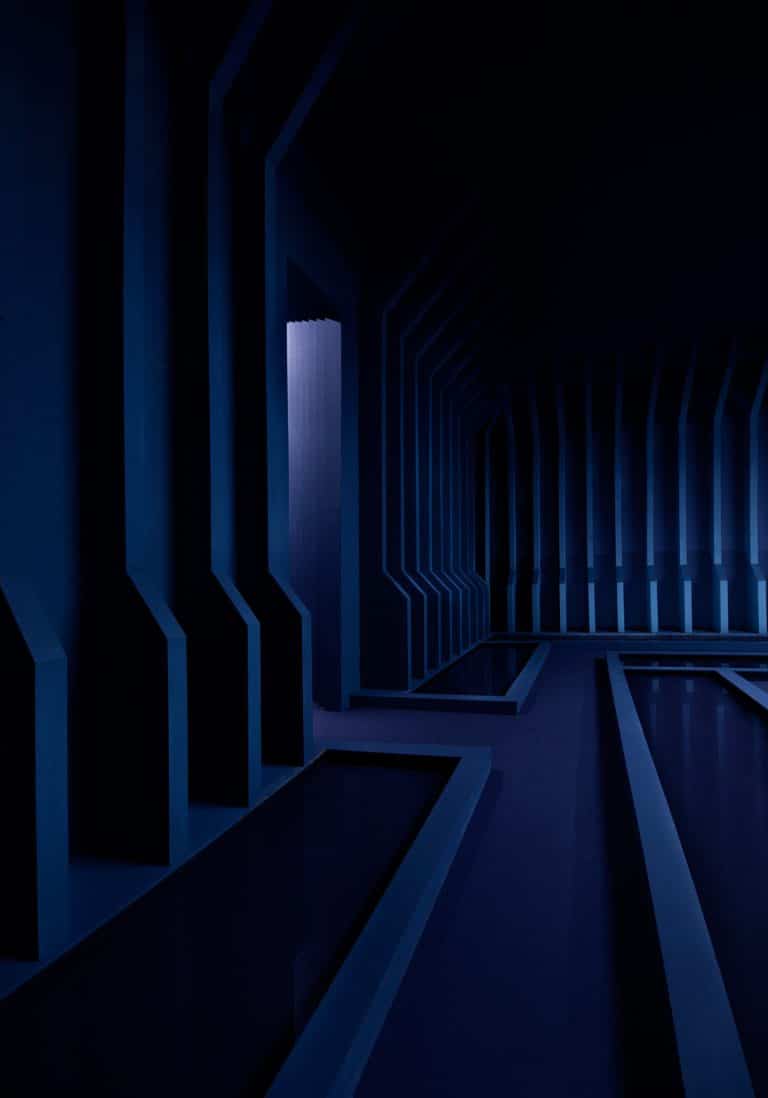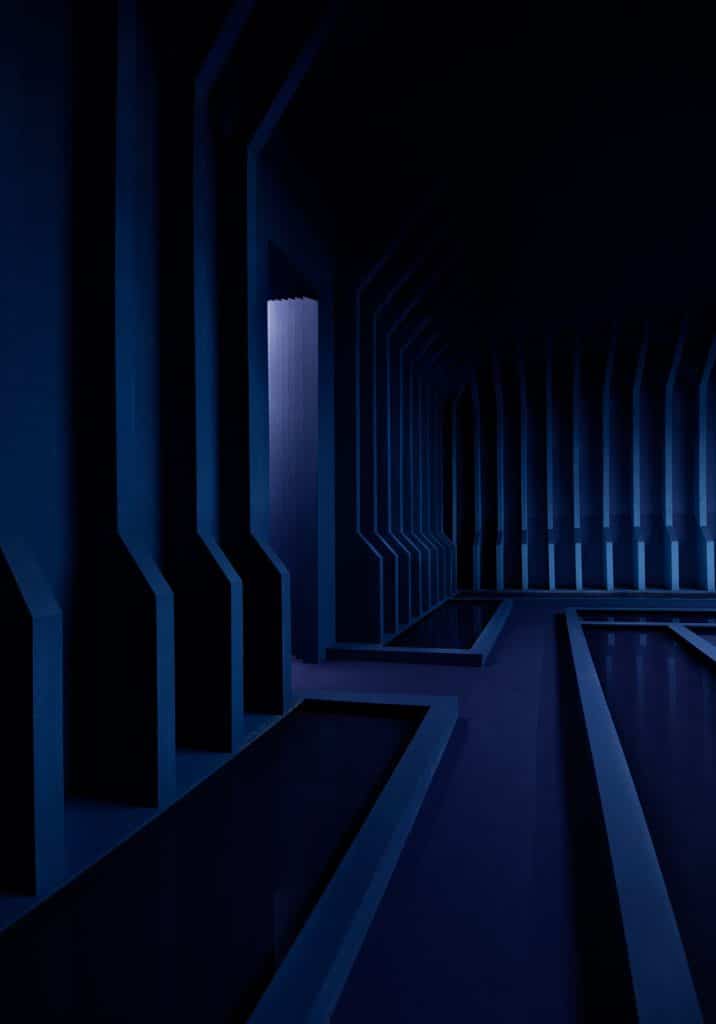 Van Veluw based Sanctum on of the first religious buildings, the tabernacle, also called the tent of meeting. This tent served as a place of worship and symbolized God's presence amidst those who had gathered. The interior of the tabernacle consisted of 3 spaces: the forecourt, the Holy Place and the Holy of Holies. These spaces were sacred in ascending gradation. Like the Tabernacle, Van Veluw's work features symmetry and harmony, to express the strive for divine perfection and reflect the divine holiness through the careful gradations of the three phases. As such, he plays with the age-old composition of the religious structure and thereby lures the spectator deeper and deeper into the sanctuary.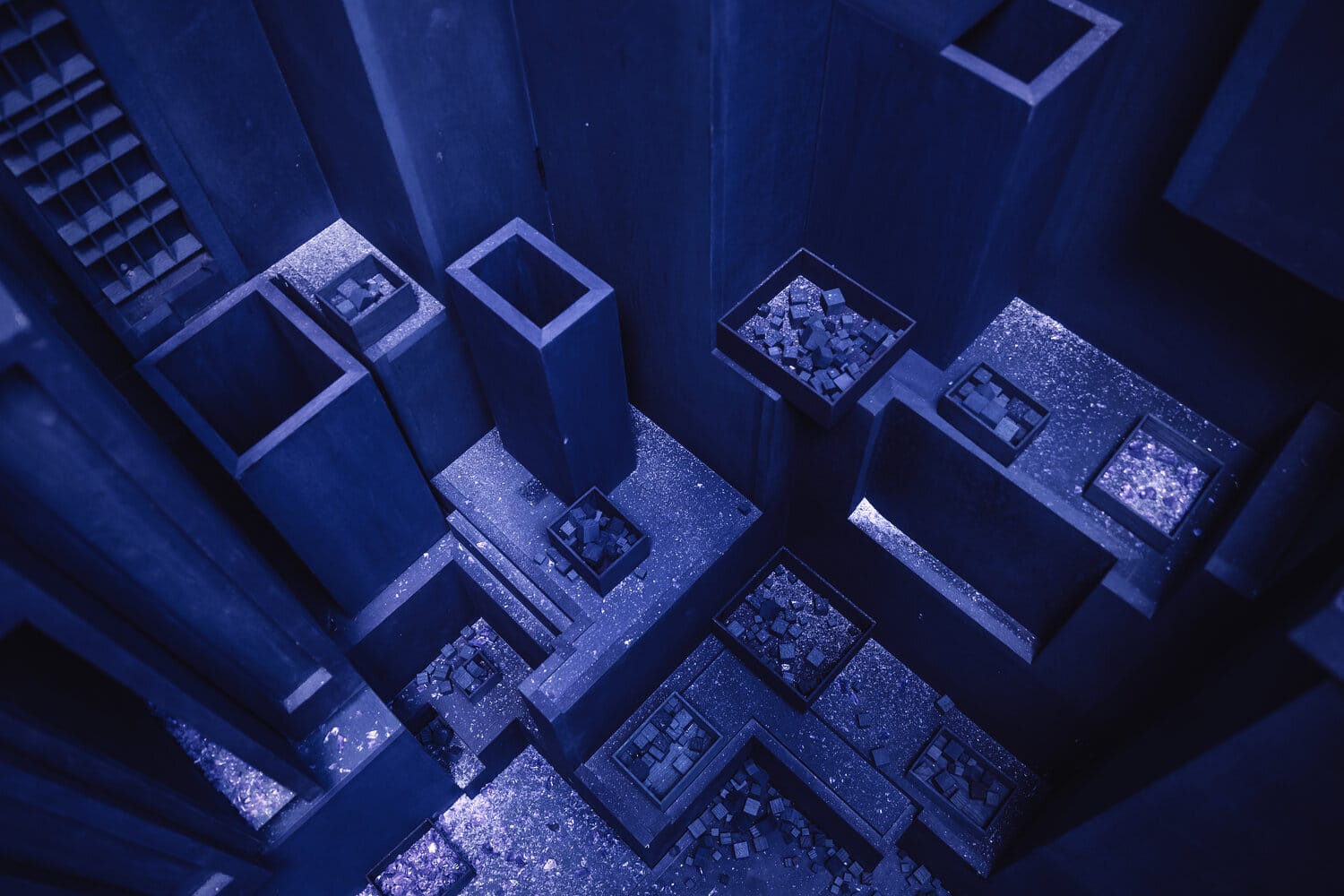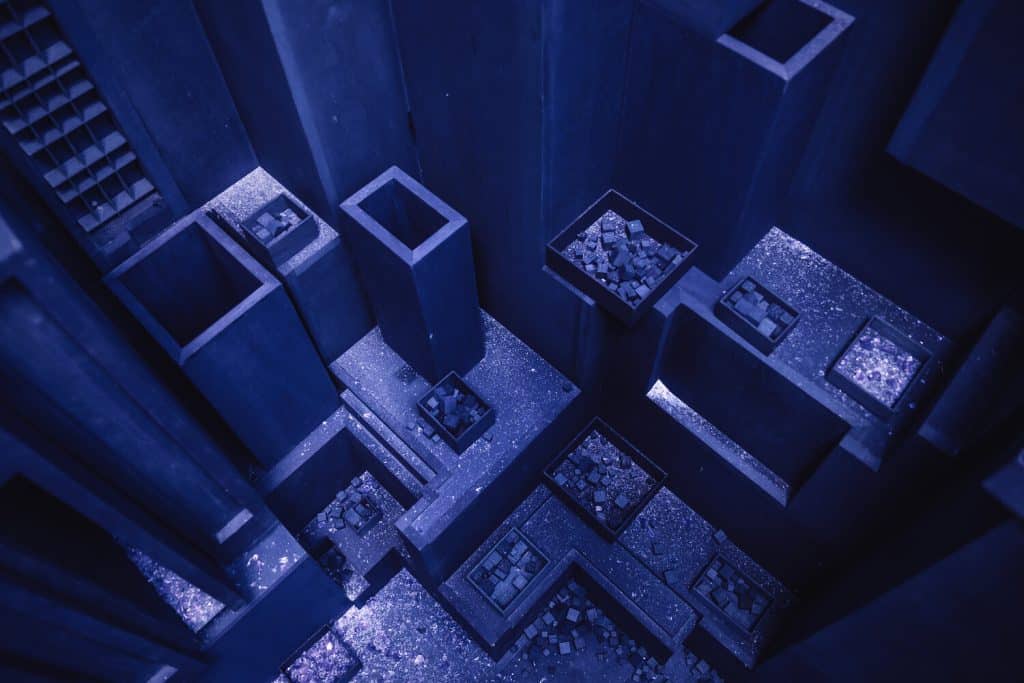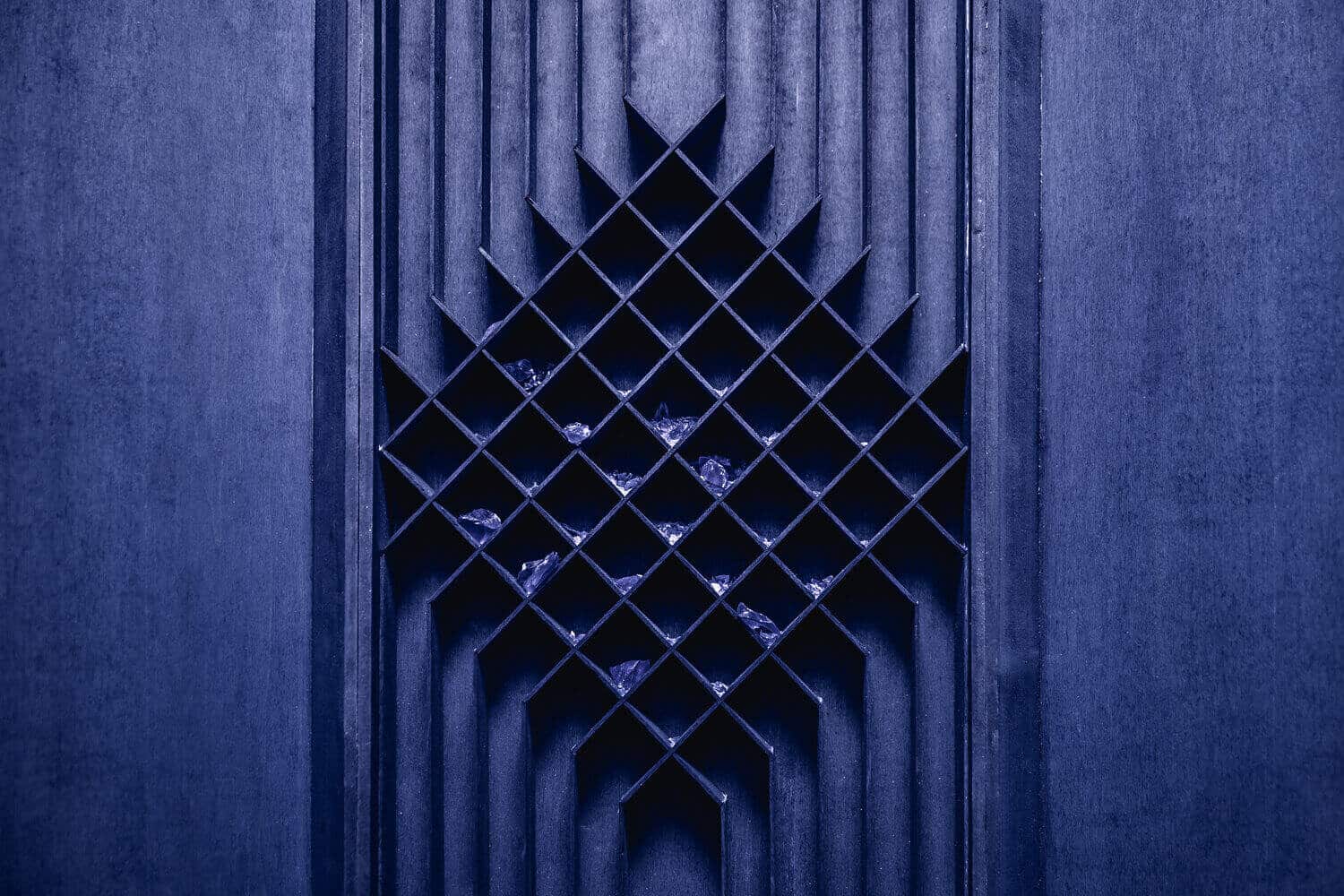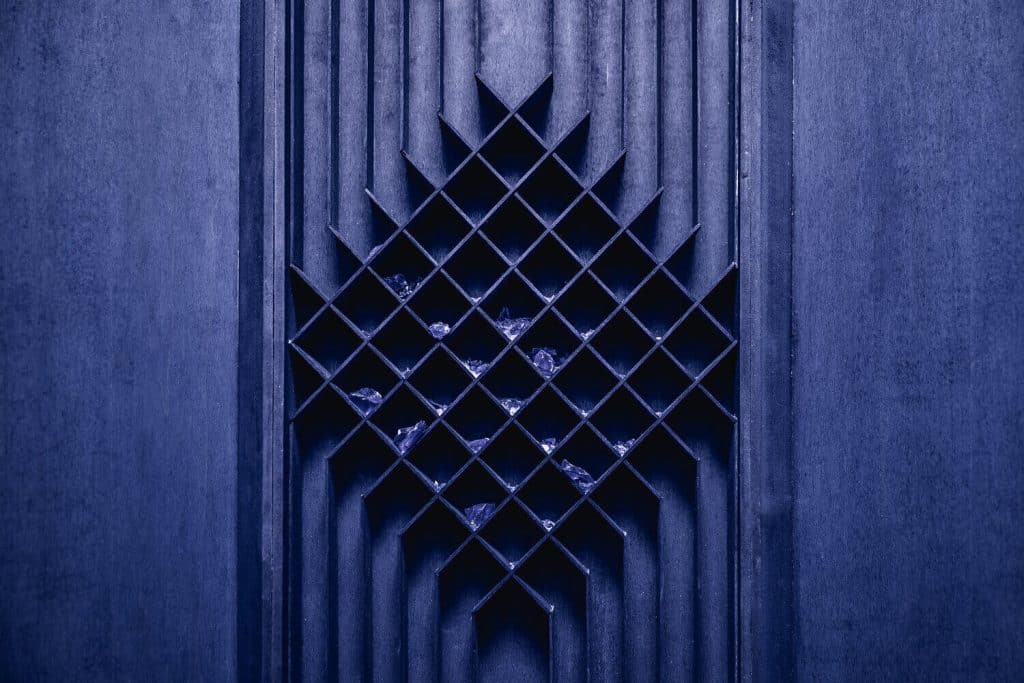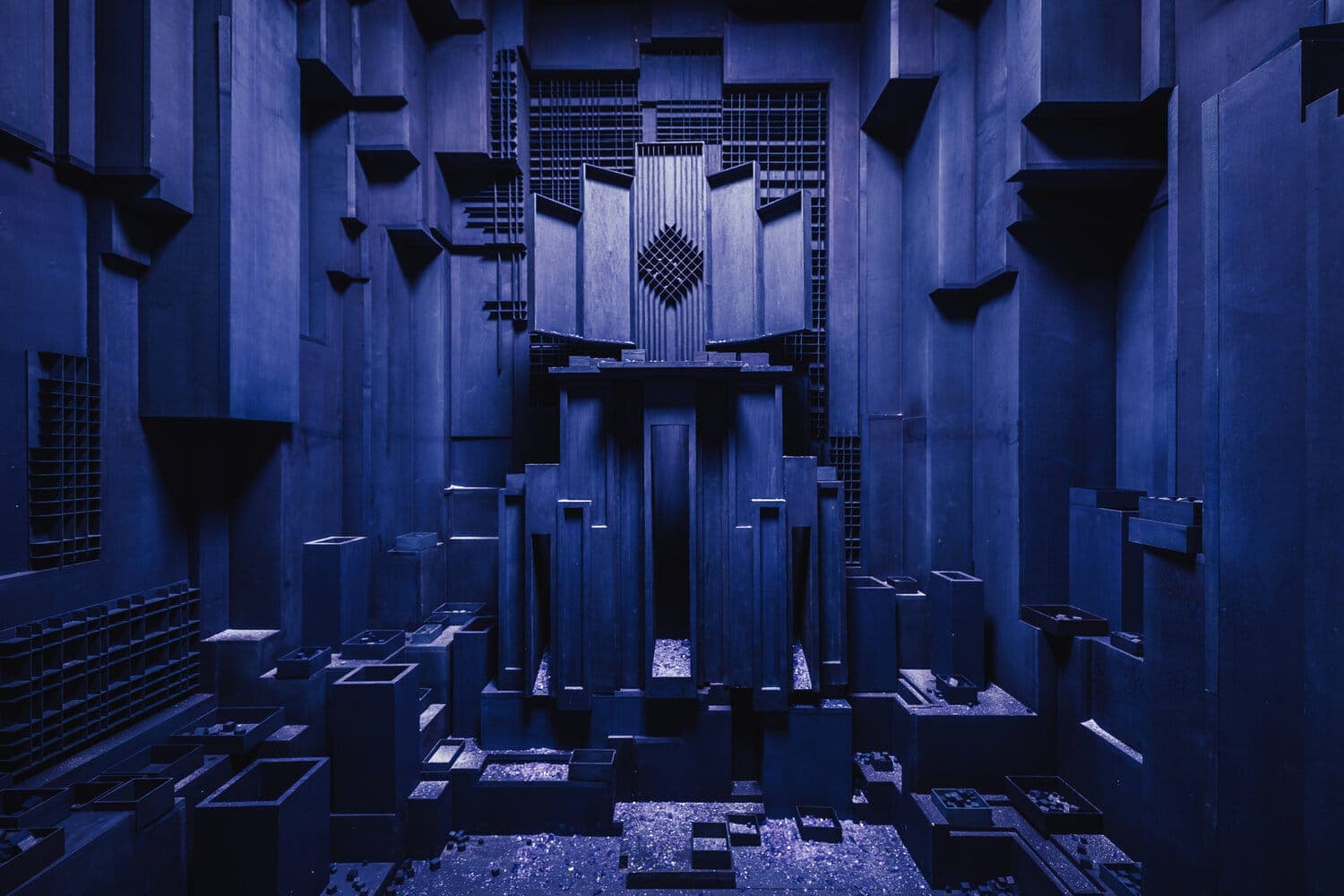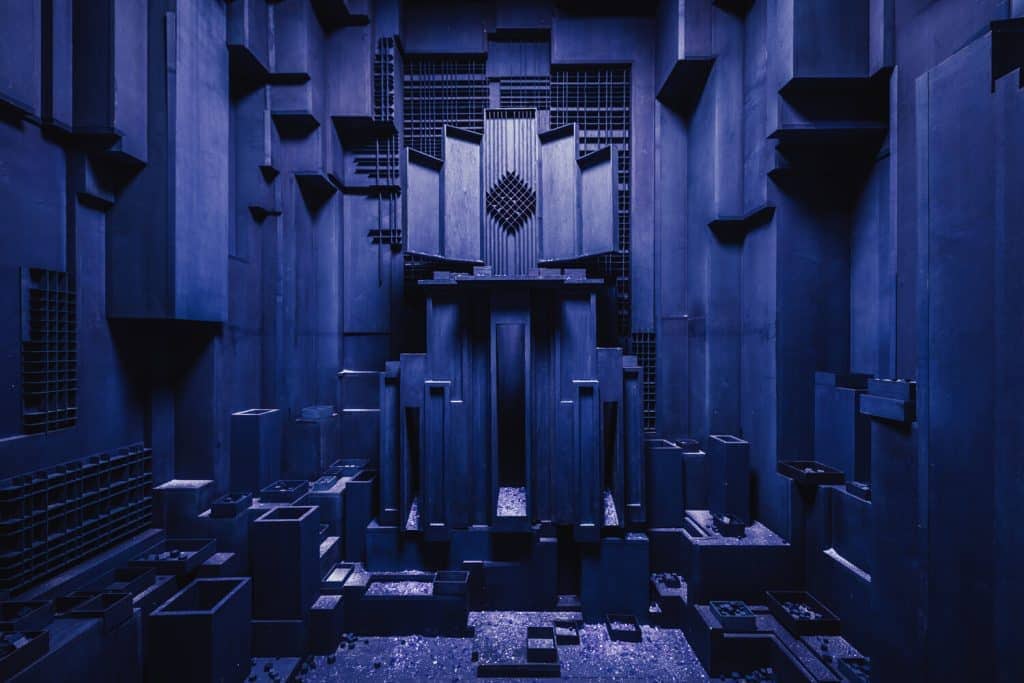 INFORMATION
All images with courtesy of Levi Van Veluw