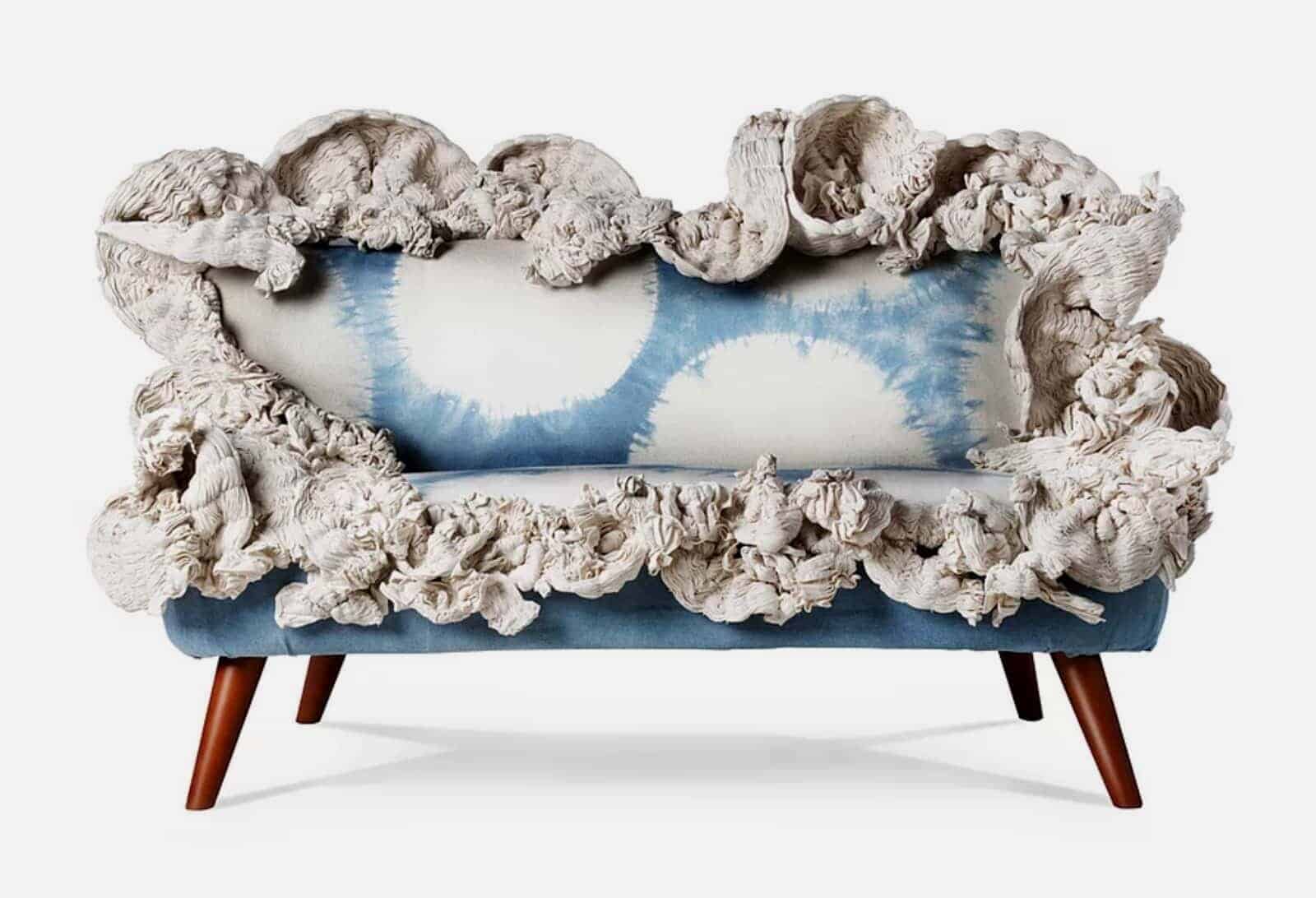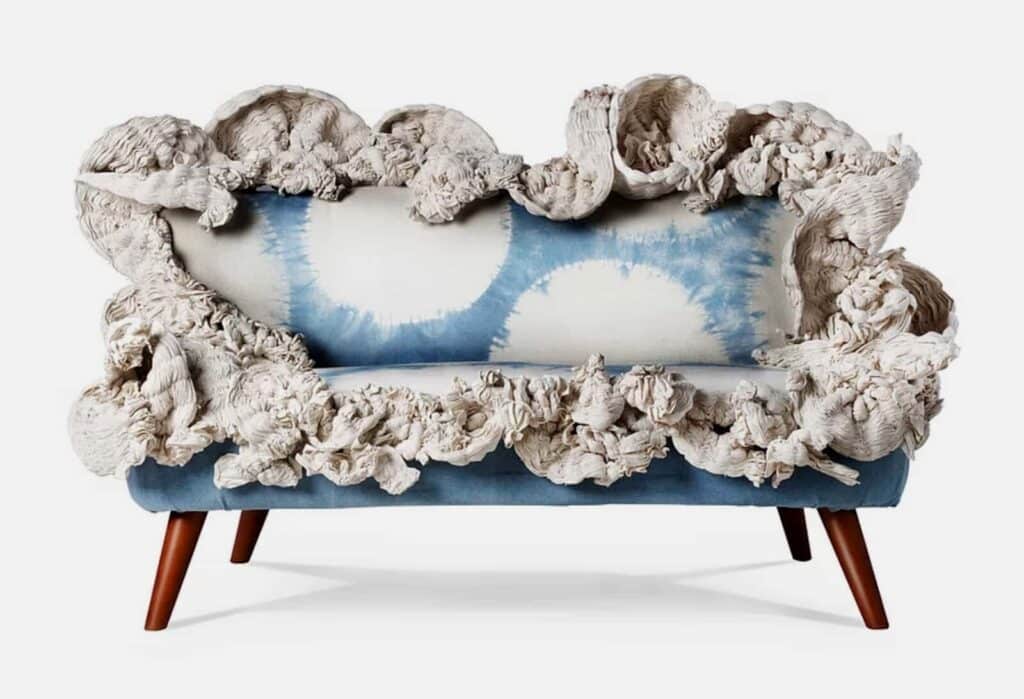 INTRODUCTION / STUDIES
Fanglu has completed her Master's and Bachelor's degree in Household Product Design at the Central Academy of Fine Arts (CAFA) in 2016 and 2012. During her undergraduate studies, she had the privilege to enter No.9 Design Studio of CAFA and work under the supervision of Prof. Jiang Li. In 2011 she participated in the exchange program at Karlsruhe University of Art and Design, Germany, and Tokyo University of the Arts in Japan. Upon her come back to China, Lin Fanglu decided to experience first-hand the traditions and folkways of Chinese ethnic minorities and researched in-depth the disappearing techniques of tie-dyeing from the Bai women community in Yunnan.
Numerous visits to the village have resulted in new indigo series that has participated in several exhibitions including at the Art Museum of the Central Academy of Fine Art, and the Beijing Exhibition Center. Her work "Iron Drum Sofa" has been collected by London Zero-Carbon Pavilion during the Shanghai World Expo in 2010. In 2016 she won both the Young Designer of the Year and the Innovative Brand of the Year at Beijing's China Building Decoration Association Awards In 2019 she participated in the First Biennale of Natural Dyes, China National Silk Museum. From 12 November 2020 to 28 February 2021 her work "She Stone" was exhibited at Pompidou Museum in Shanghai for the exhibition "Design and The Wondrous: On the Nature of Ornament" In 2020 she became one of the 30 finalists of the prestigious LOEWE FOUNDATION CRAFT PRIZE among thousands of applicants from around the world. In 2021 she finally won the first prize of LOEWE FOUNDATION CRAFT PRIZE.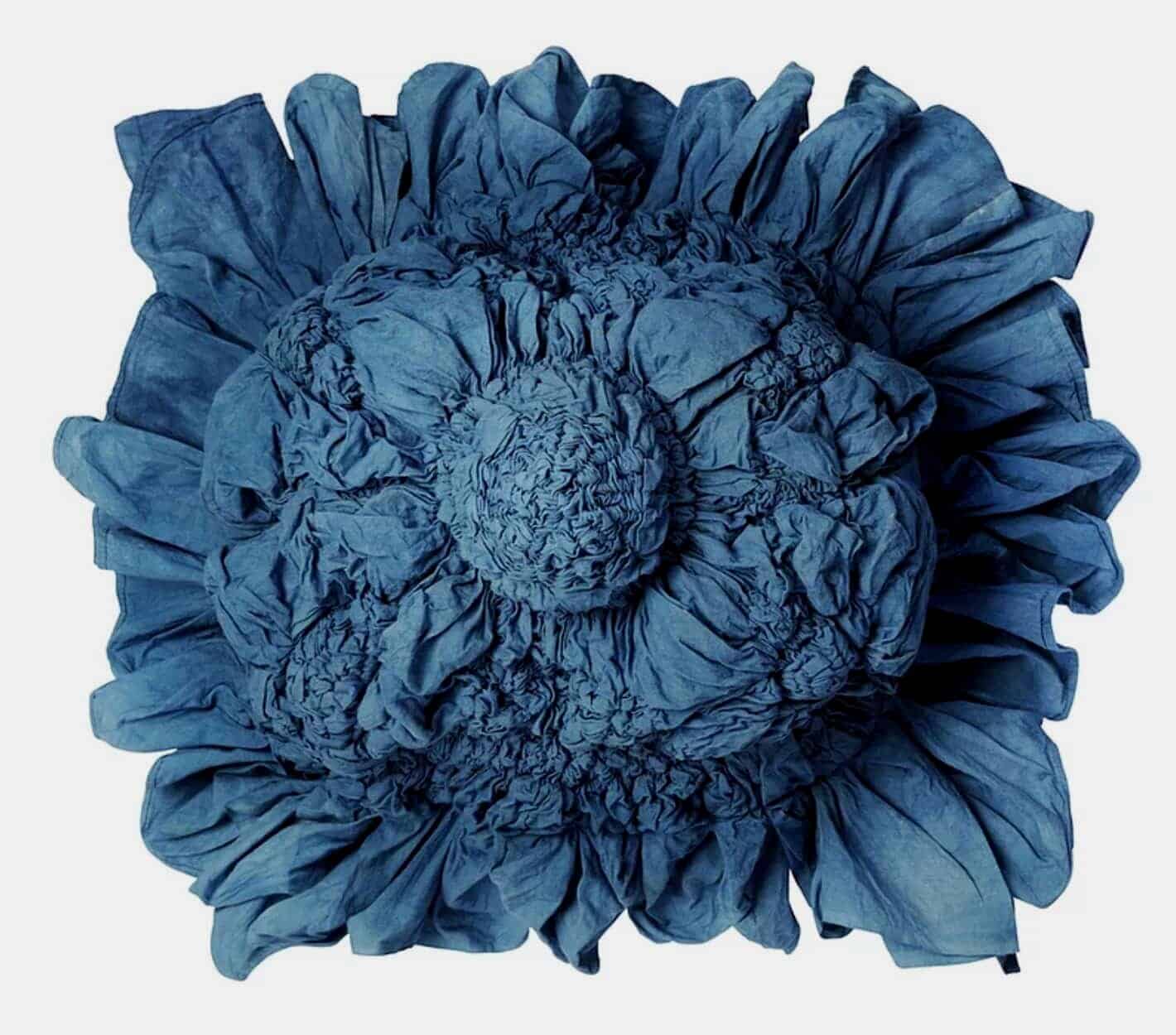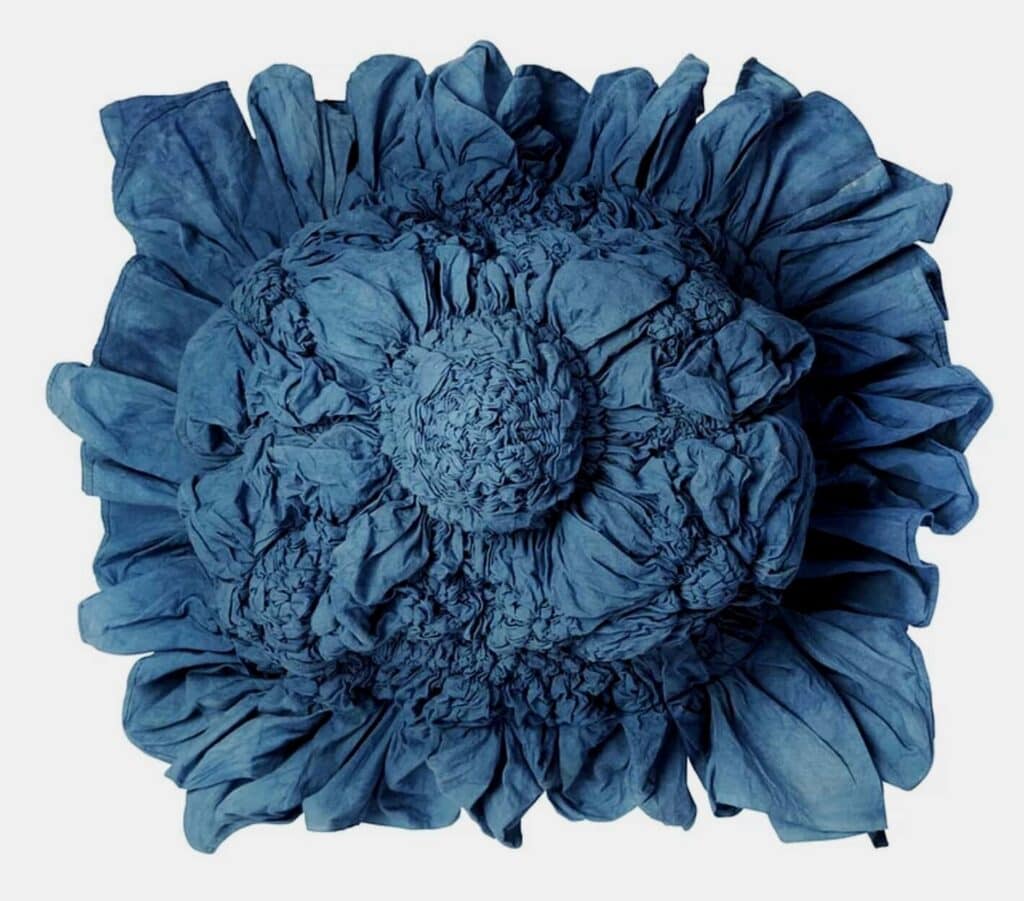 WORKING PROCESS
"…In 2014, I went to Yunnan to collect some cultural materials, in Bai minority village I came across tie-dyeing, a folk craft with a thousand-year history. Once I saw its rich texture with primitive yet vibrant power, I instantly knew that this was what I was looking for. Since then, I've begun my research on the Bai tie-dyeing techniques and artistic creation based on this ancient craft.
The creation of my works is based on my personal artistry and practical exploration of Bai tie-dyeing techniques, including collecting and researching the craft of tying/ knotting (embroidery), setting off from an idea to the actual process of creation, experimenting with tie-dyeing on different fabrics and considering the possibility of combining traditional Chinese art crafts with contemporary art.
I have lived and worked in Yunnan for a period of time, during this time I've been traveling back and forth between Yunnan and Beijing, although both were the places where I have been living and working, there were worlds apart from each other. While I was working and living side by side with Yunnan female artisans, I've discovered something I have never seen before -primitivism, simplicity, endurance, entanglement. It let me experience first-hand something I have never experienced before, I was feeling touched, sad, helpless, and yet hopeful. "She" is the work of that period, to a certain extent, this piece is for them, for the unknown Yunnan female artisans. I have seen and experienced it, so I couldn't help but expressing it…"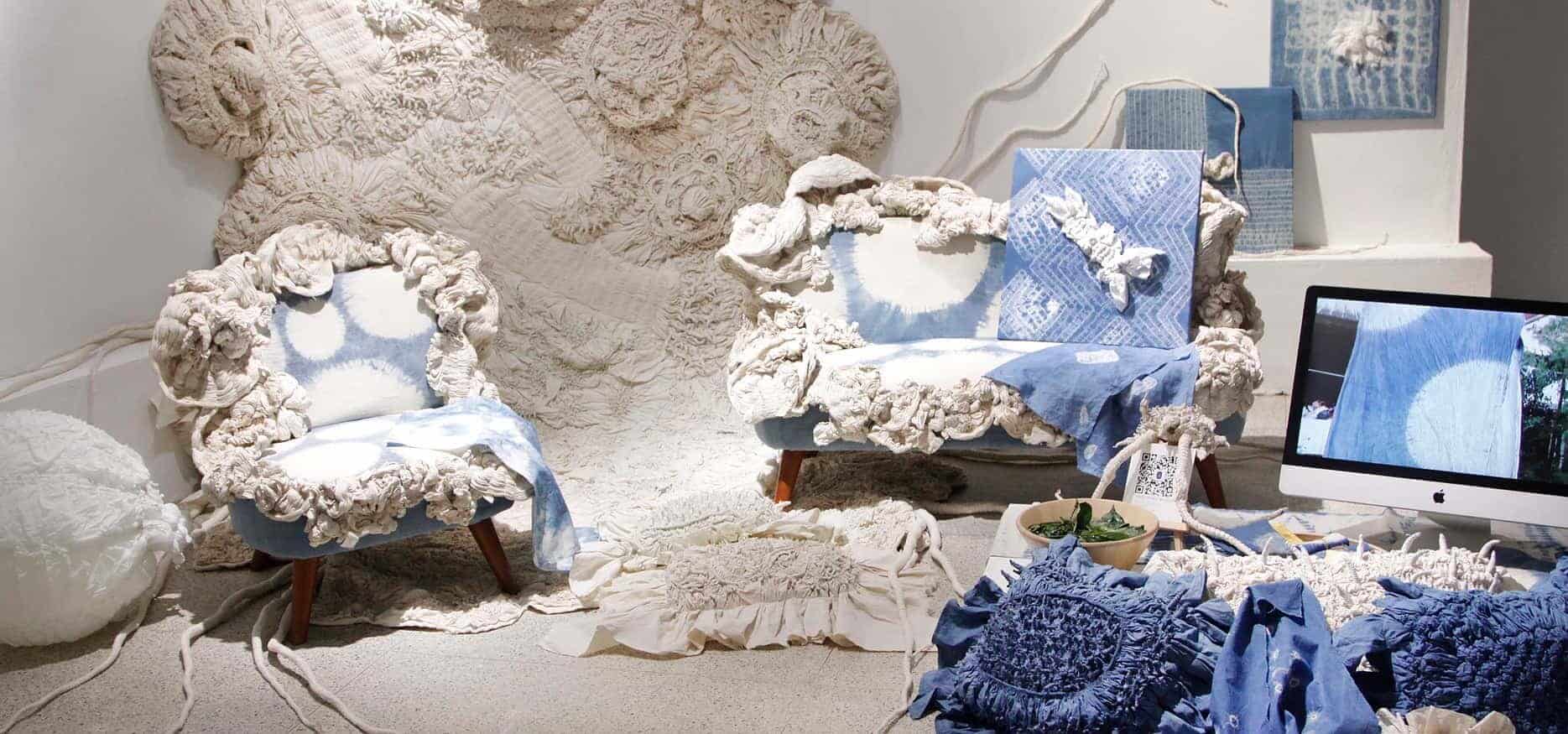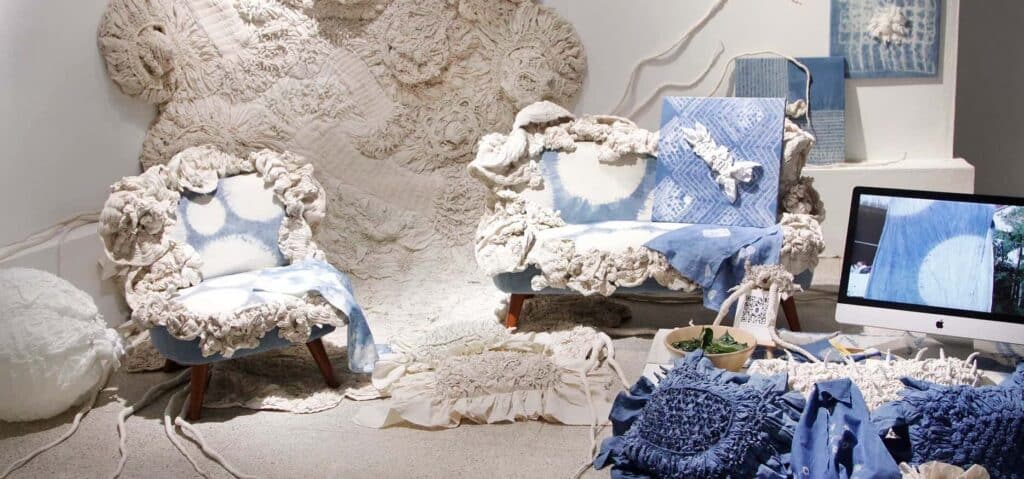 MATERIAL / INSPIRATION
The traditional process of tie-dyeing is very particular about the choice of materials. Natural indigo (radix isatidis) roots are applied on natural fiber cloth, synthetic fiber materials cannot be dyed, hence my application of materials is the same, natural fiber materials, such as pure cotton, or pure hemp cotton is used. And it is precisely what I want to endorse, the most primitive and essential qualities of raw materials. Overall, the work is an abstract representation. It was created in Yunnan, and when you are there you have a unique Yunnan-state-of-mind, the things you want to express are purer, more traditionally symbolic, so in my work is the embodiment of an idealized cultural model and abstract concept that seeks a deeper meaning. I employ this artistic language to express individual feelings and impulses, it is the process of being and recording. I believe that the more actively we absorb traditional images and forms as creative elements, the more radical and original the expression of the work becomes.


WHAT ARE YOU WORKING ON LATELY?
I'm working in craftsmanship research & art practice of Dong traditional textile craftsmanship. Dong is an ancient ethnic group with a long history and unique culture and art. It is mainly distributed in the junction areas of Hunan, Guangxi, Guizhou, and other provinces. Dong people is the descendant of the ancient Yue people from the Warring States Period to the Qin and Han Dynasties.
For a long time, the Dong people have been living in the remote and inaccessible mountainous areas adjacent to Guangxi, Hunan, and Guizhou, and the tenacious and conservative character of the Dong people has been fostered by history so that their precious traditional weaving and dyeing technique could be retained until today. Dong cloth (Dong hand-woven cloth, Dong bright cloth, Dong brocade) — as a traditional textile cloth with unique characteristics in the Dong area, it is an important element of the cultural symbol system of Dong, and also an important symbol of the Dong minority to define ethnic group and sub-ethnic group.
Dong Bright Cloth crafting is unique in the world. Due to its complexity, it takes the Dong women more than six months to finish it, demonstrating the strength and power of Dong women. I will adapt this technique and use the material to complete an installation. To emphasize the strong character of Dong women, the installation will be built in a large size.
WHERE TO SHOP?
You can find all my works at my gallery: Art+ Shanghai Gallery in Shanghai
191 South Suzhou Road, Huangpu District, Shanghai 200002, China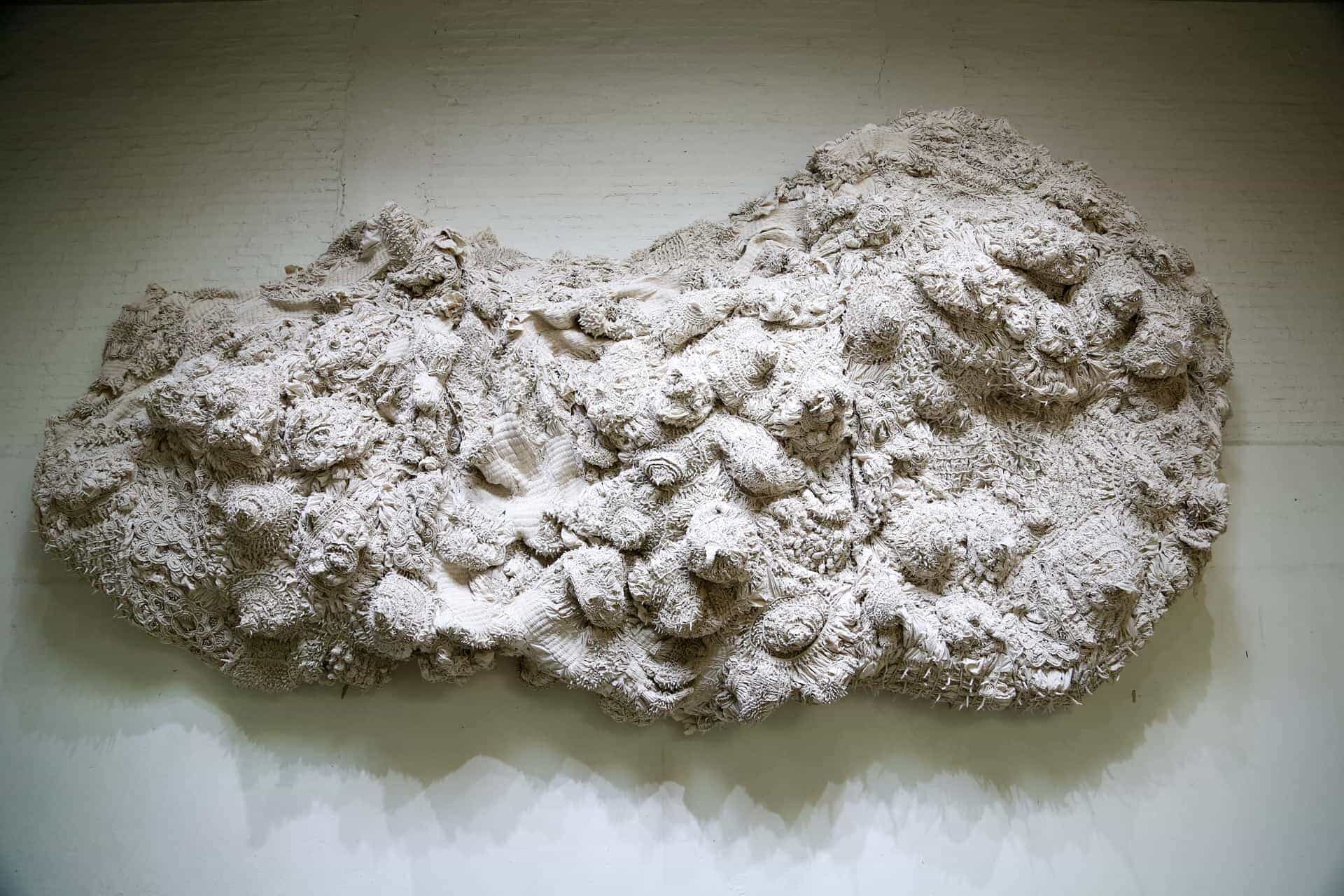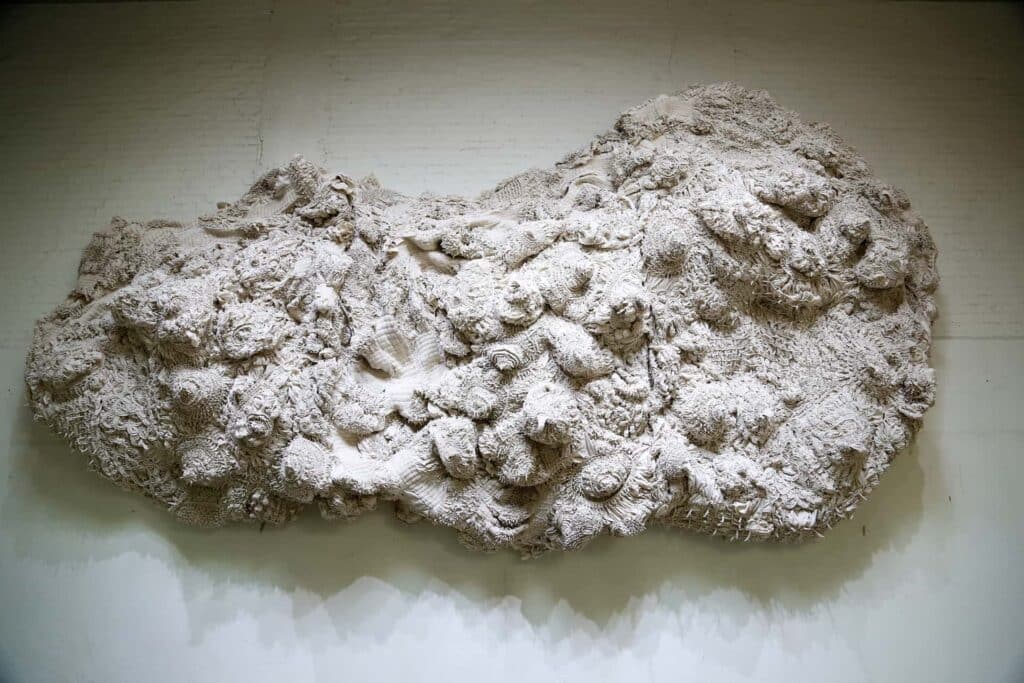 INFORMATION