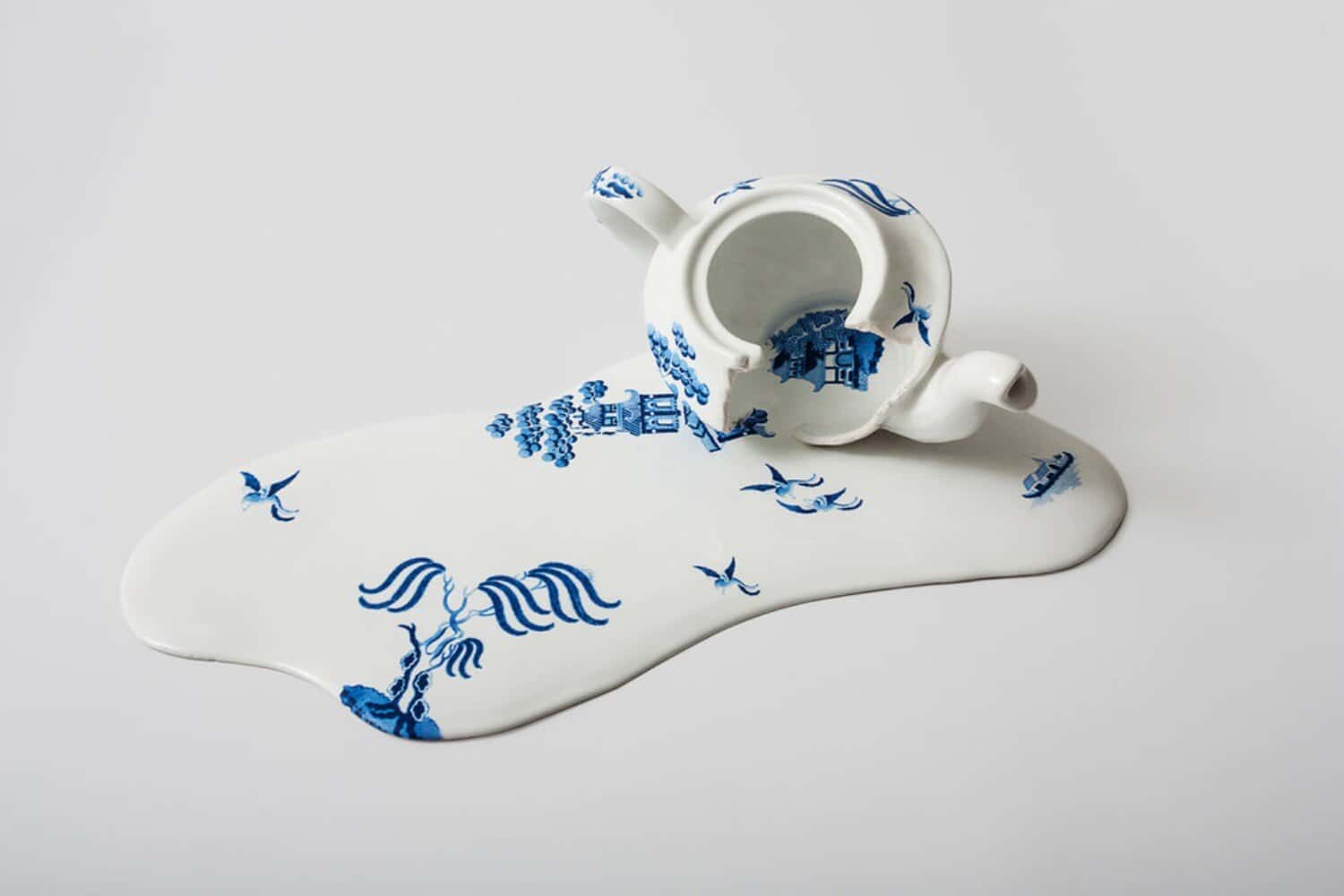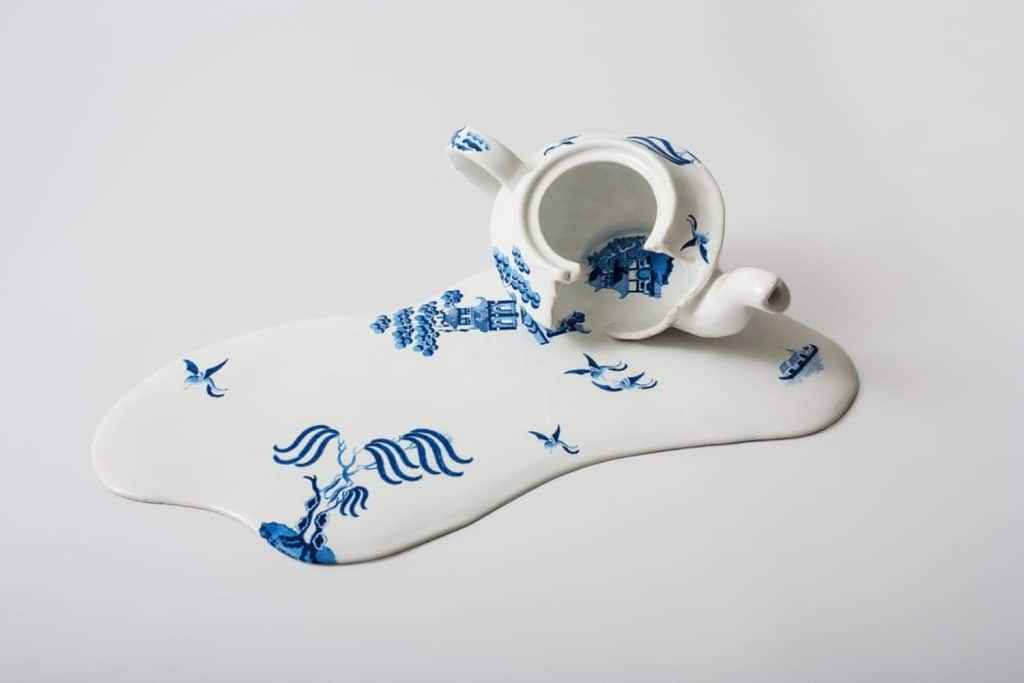 Livia Marin is a Chilean-born artist who is currently based in London, England, where she has begun developing a new type of sculpture.
Marin focuses greatly on household objects and the movement of liquidity. In her most current work, she explores ceramics in a new way while still playing with the simplicity of common kitchen objects. Marin shows her skill level in the intimacy of this project. These delicate objects are some of the intimate things that we use in everyday scenarios, such as tea cups, bowls, and jars. This project is a mixture of these appliances being in between two different states. These two different states are showing that the object is still in a beautiful state of being used, while still giving off the sense that it is deteriorating with the movement of it melting.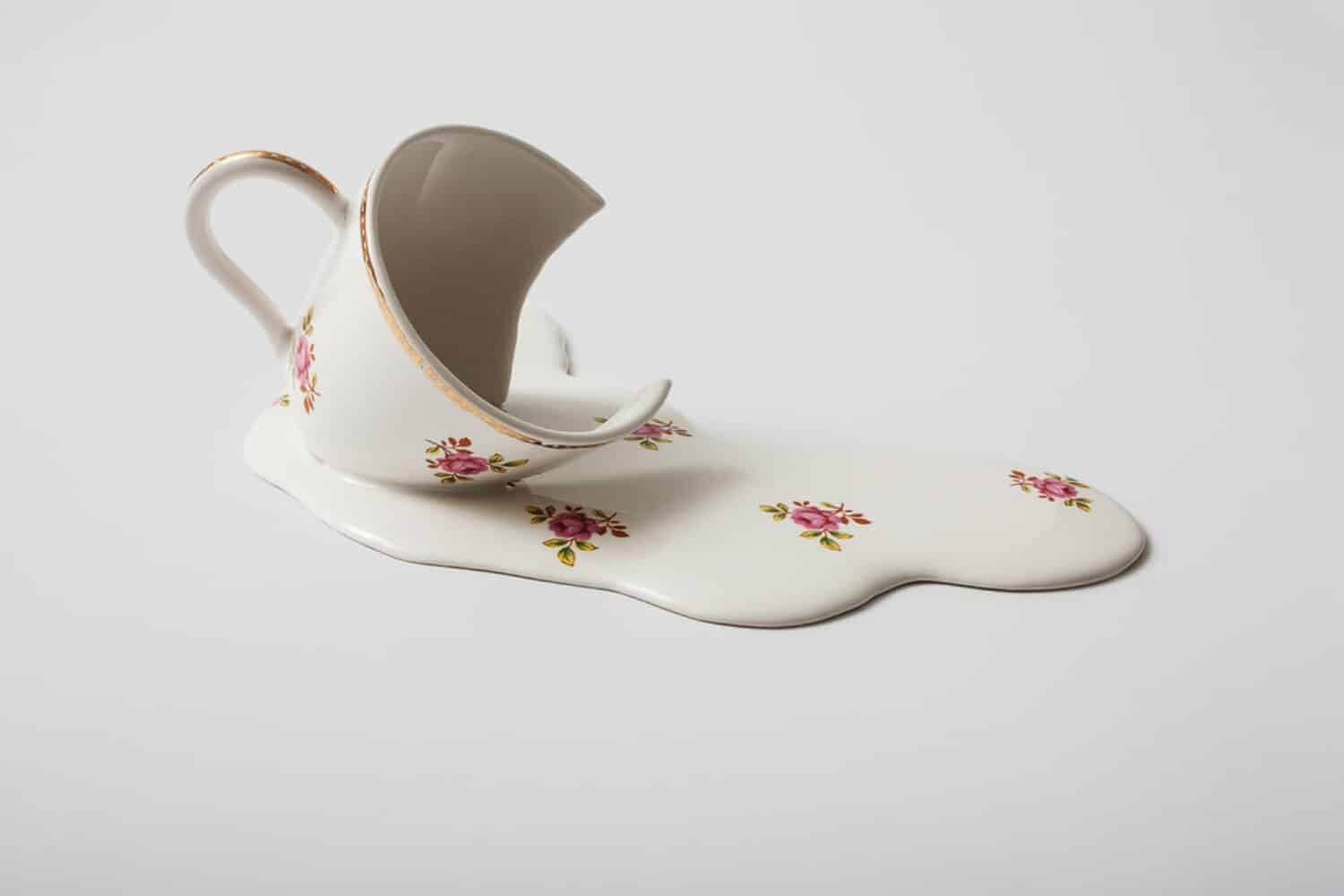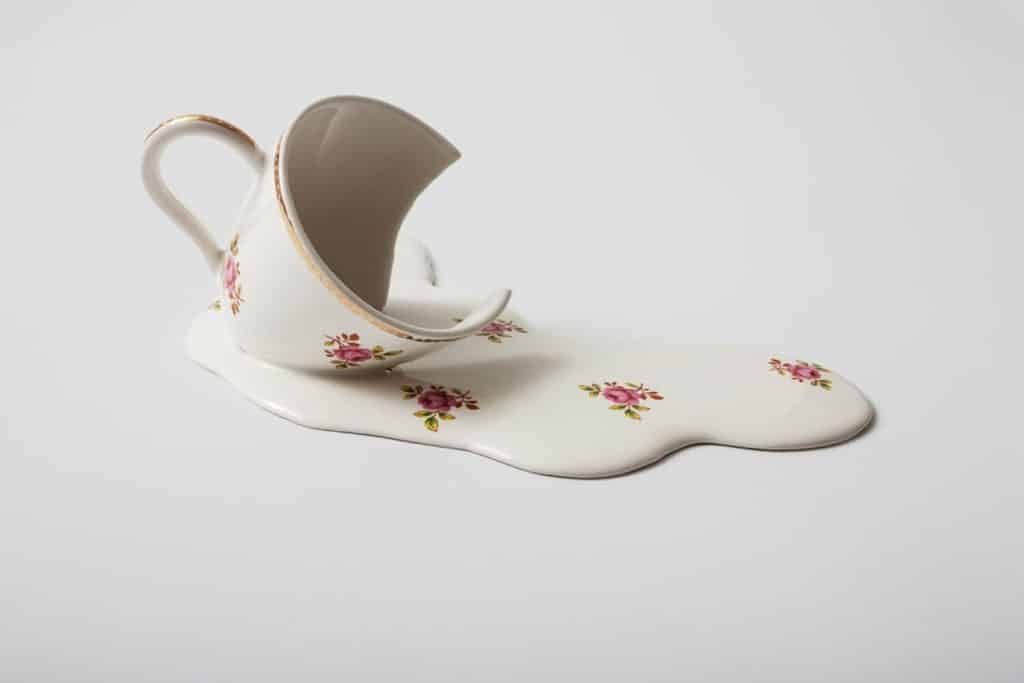 The sculptures have the appearance of fine china, with beautiful patterns on each piece. These patterns are typically more floral, with calming tones on the ceramic. The ceramic is creamy in coloring, adding to the melting image of the sculpture. On account of these sculptures having a vintage look to them, there is a special beauty to the personality of Marin's work. Within this frame of work she has dabbled in photography of these objects as well, ripping apart the image to make the ceramic look like broken china. This idea of beauty and brokenness is an intriguing thing to play on, and is what makes Marin stand apart from different artists.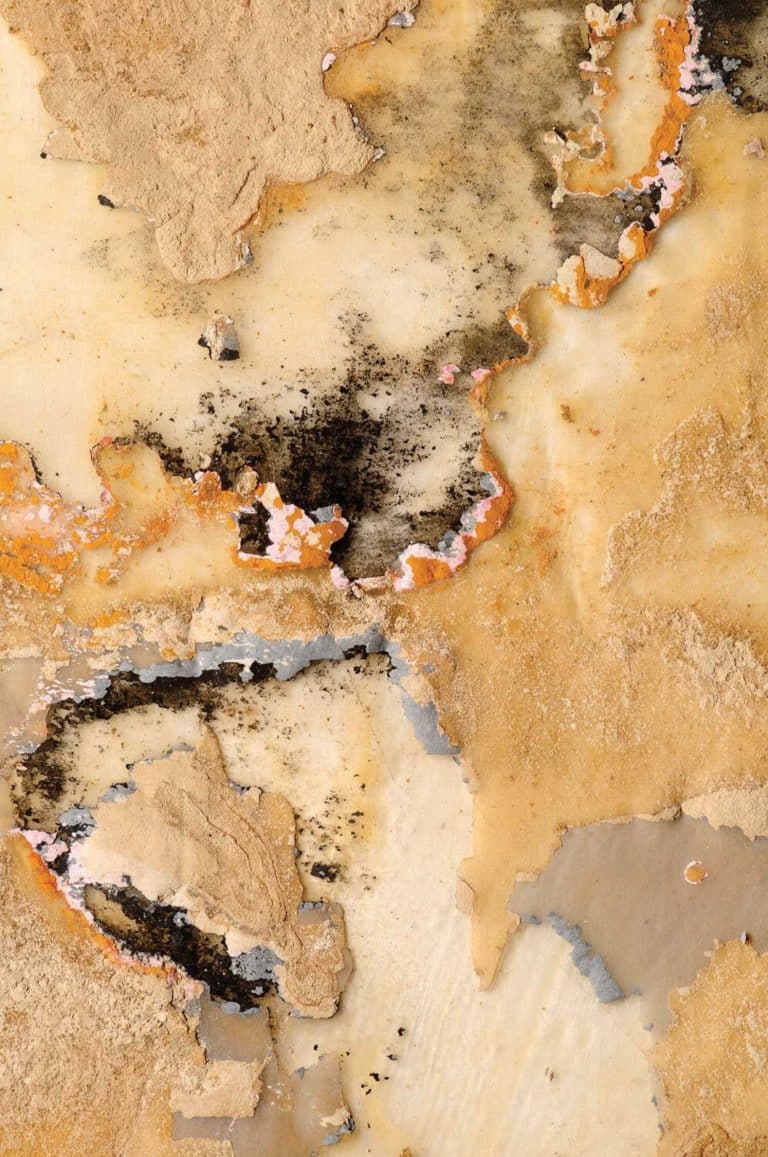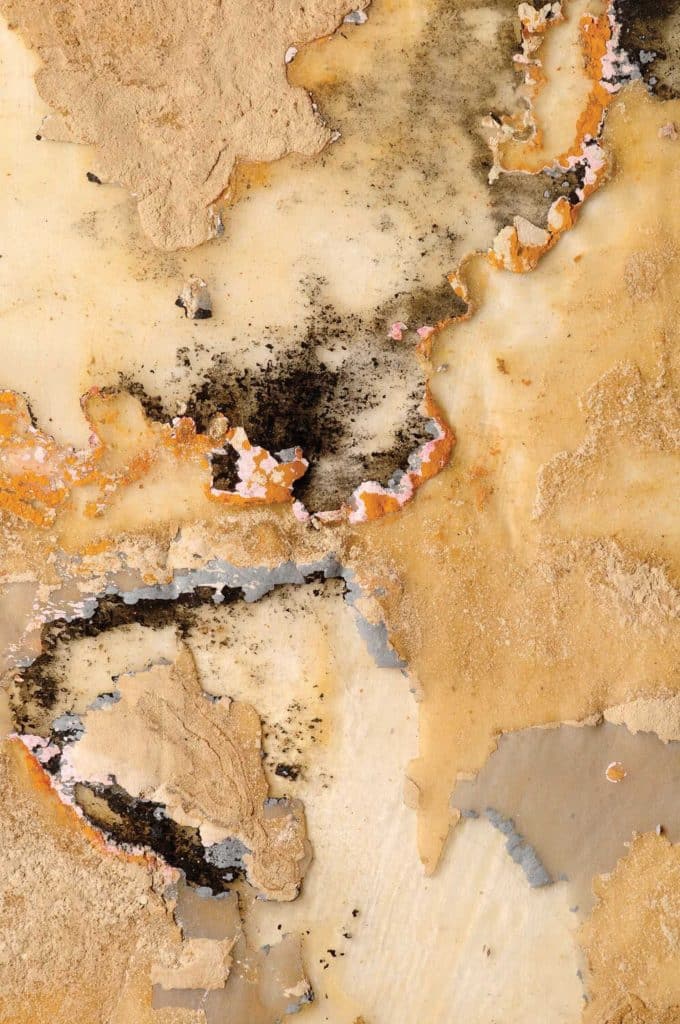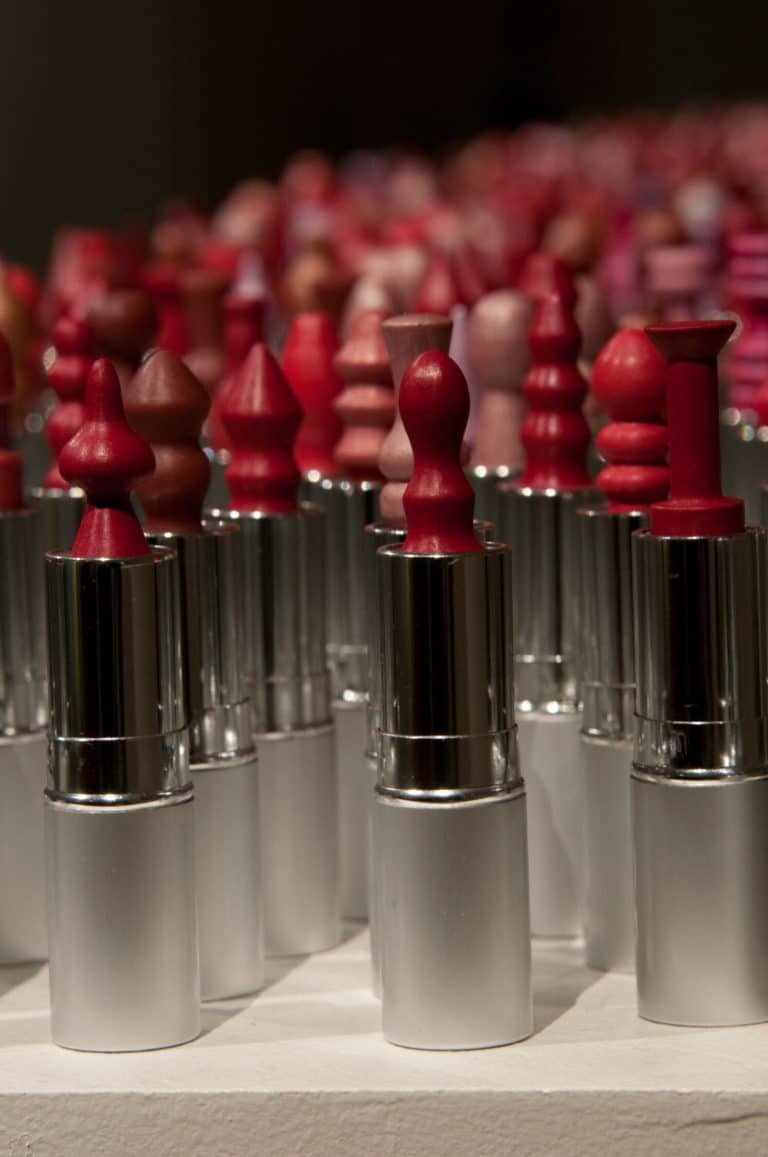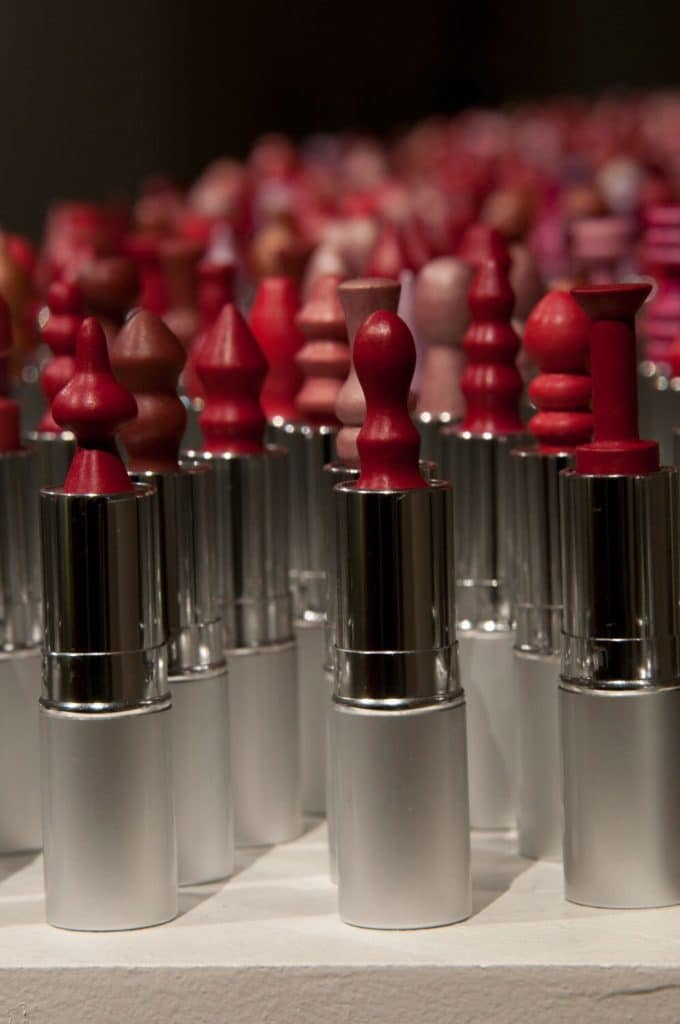 INFORMATION
Images with courtesy of Livia Marin