Luna Ikuta è un'artista multidisciplinare nata a Tokyo, in Giappone, e cresciuta a Los Angeles. Il suo lavoro spazia tra scultura, mobili, installazioni e media digitali.
A graduate of the Rhode Island School of Design, Ikuta's industrial design background influences her diverse processes and a wide portfolio of works. The artist has an elegant yet experimental style blending craftsmanship with material explorations. Her monochromatic palette highlights her attention to texture and form while the context of her work provokes thoughtful dialogues around nuanced themes of impermanence and the cyclical nature of life and death. Varying from literal to abstract forms inspired by nature and her Japanese-American upbringing, Ikuta's work aims to uplift the human spirit and recontextualize how we engage with our everyday environment.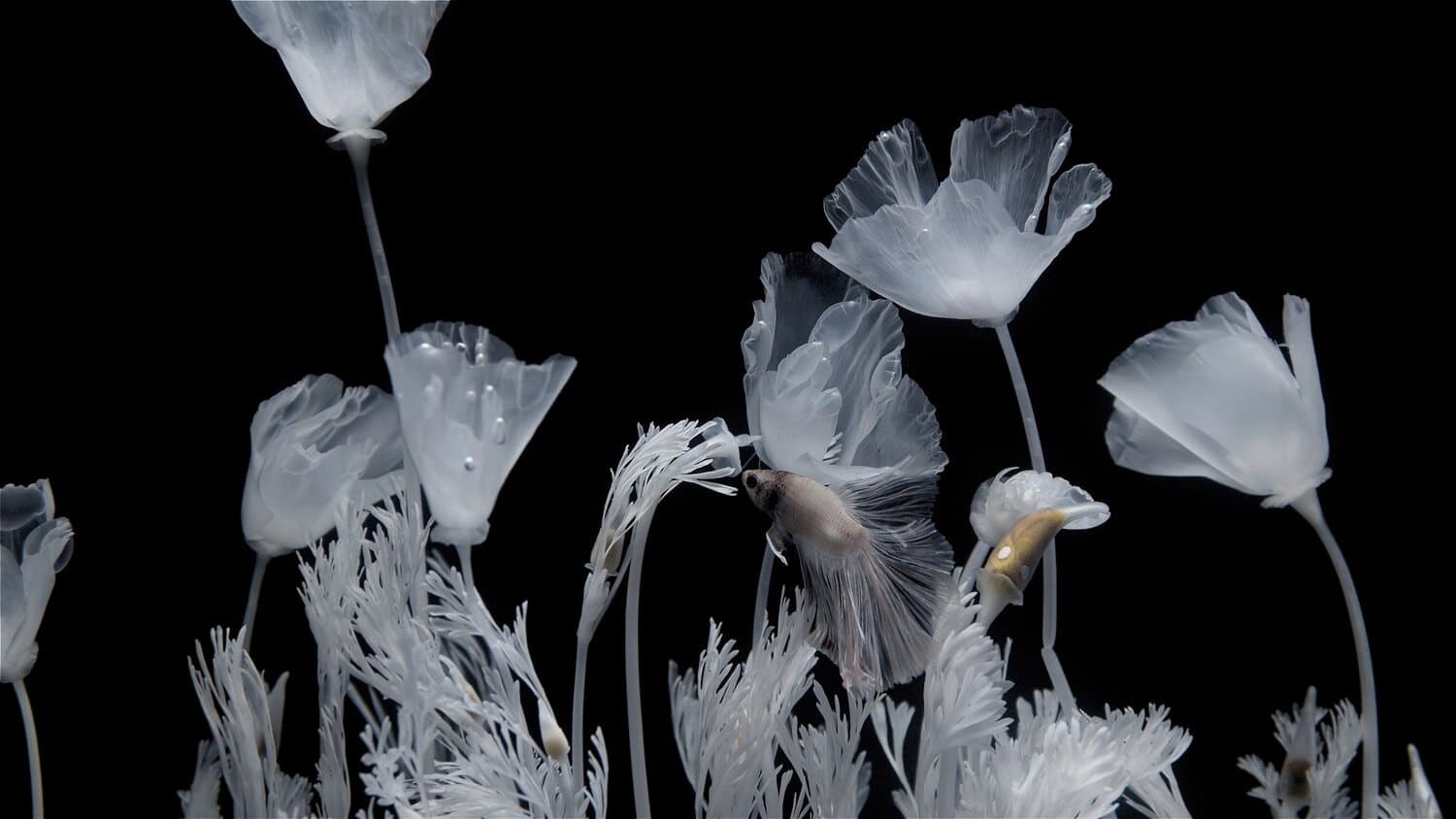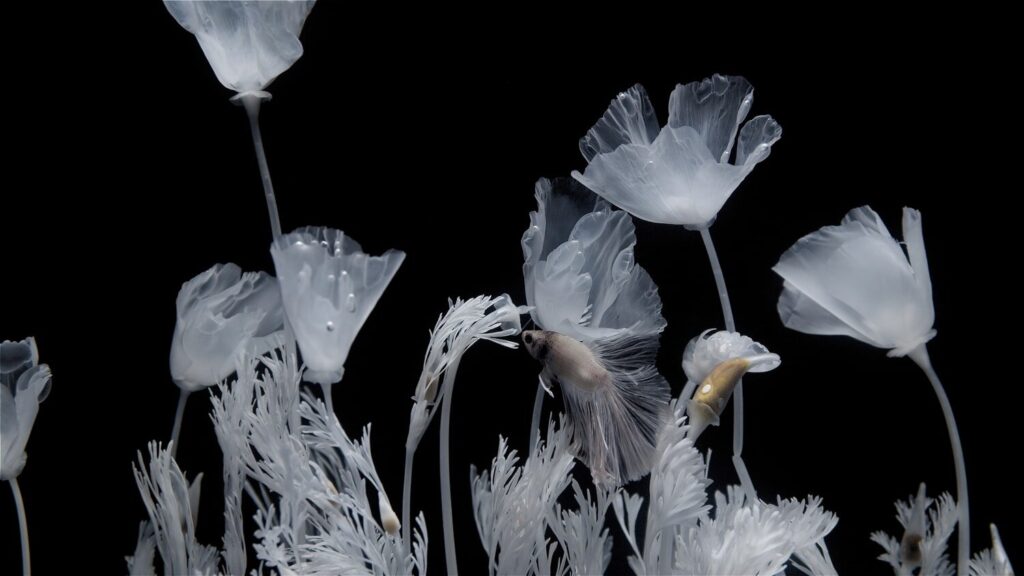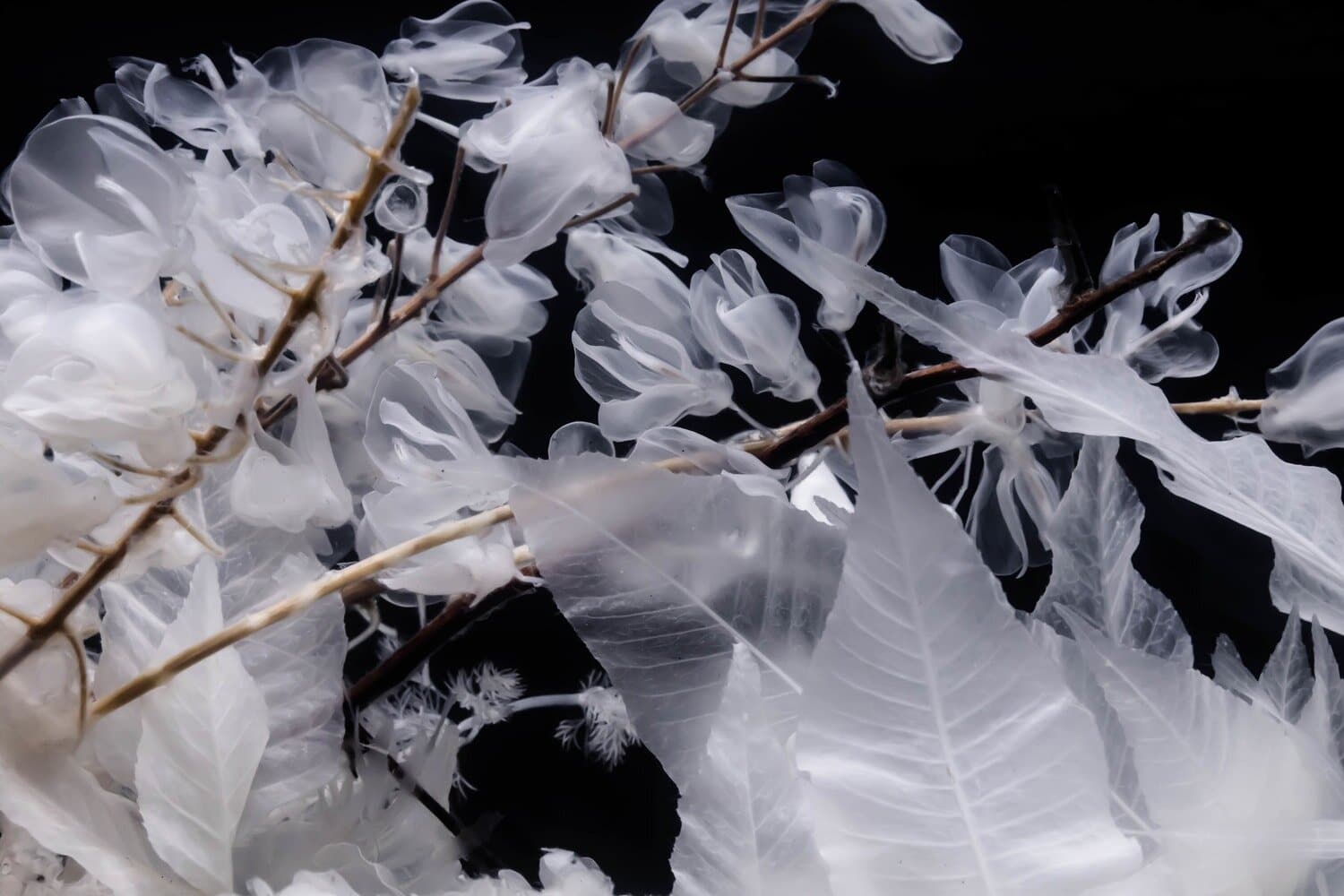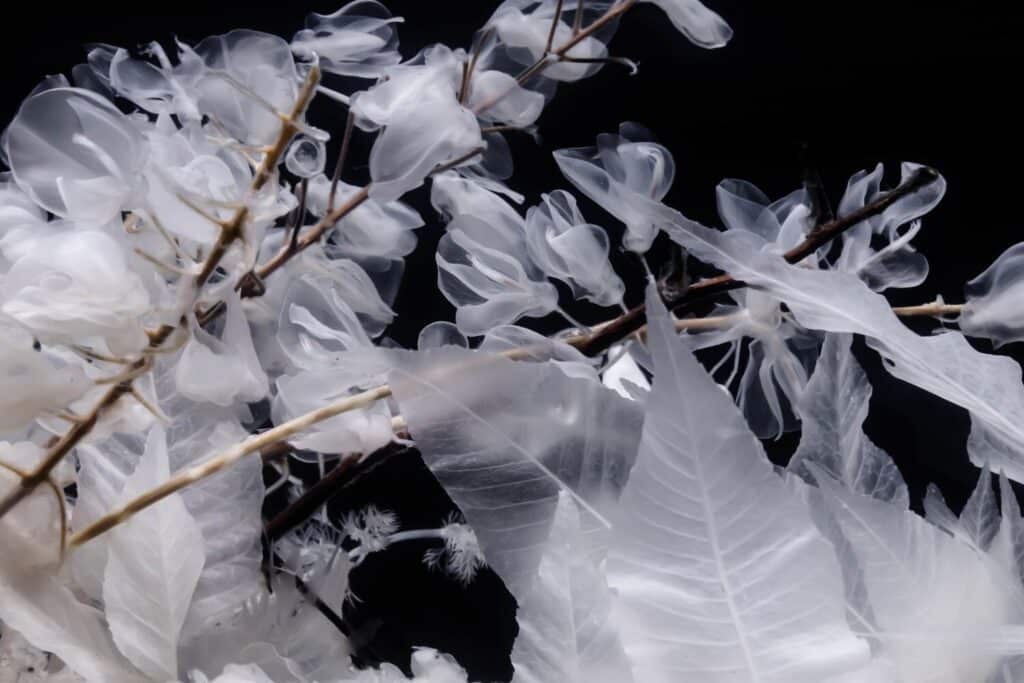 Her most notable botanical works combine practices of bio-engineering and traditional aquascaping to create otherworldly landscapes of transparent flora. These ephemeral works extract the chlorophyll of plants and temporarily embalms the skeletal tissue as ghostly botanical gardens swaying gently in a liminal space between life and death. These works slowly disintegrate over time but are filmed as video art that has been accessible to viewers online and in digital spaces. Her public artworks include site-specific installations as well as video artworks displayed on large-scale LED panels veneered on architectural facades. Her current studio is based in Los Angeles, California which functions as both her workspace and showroom.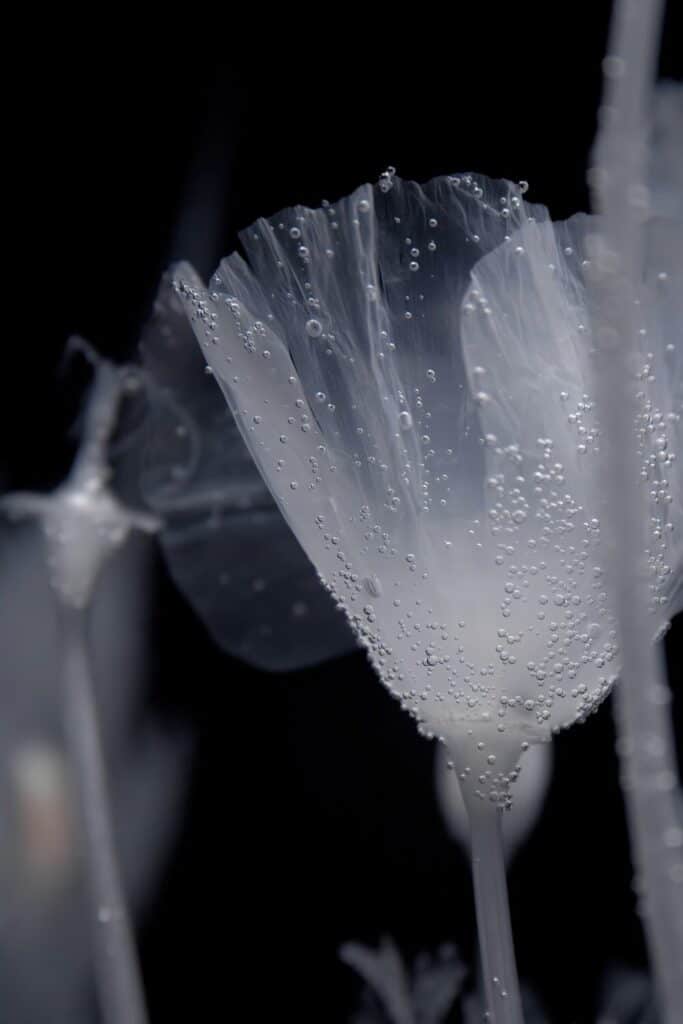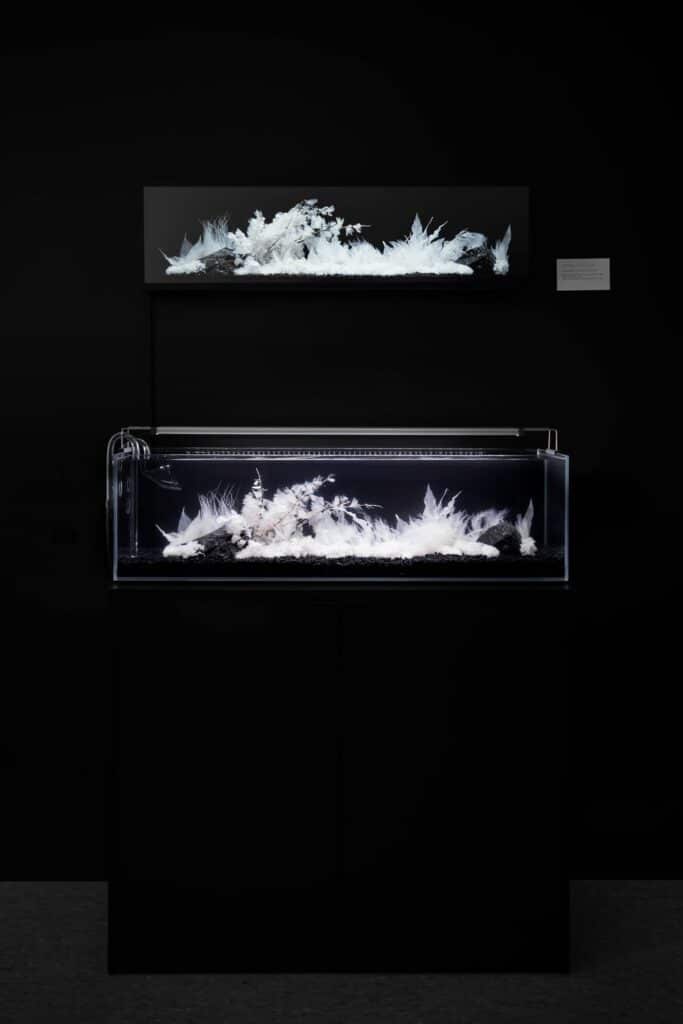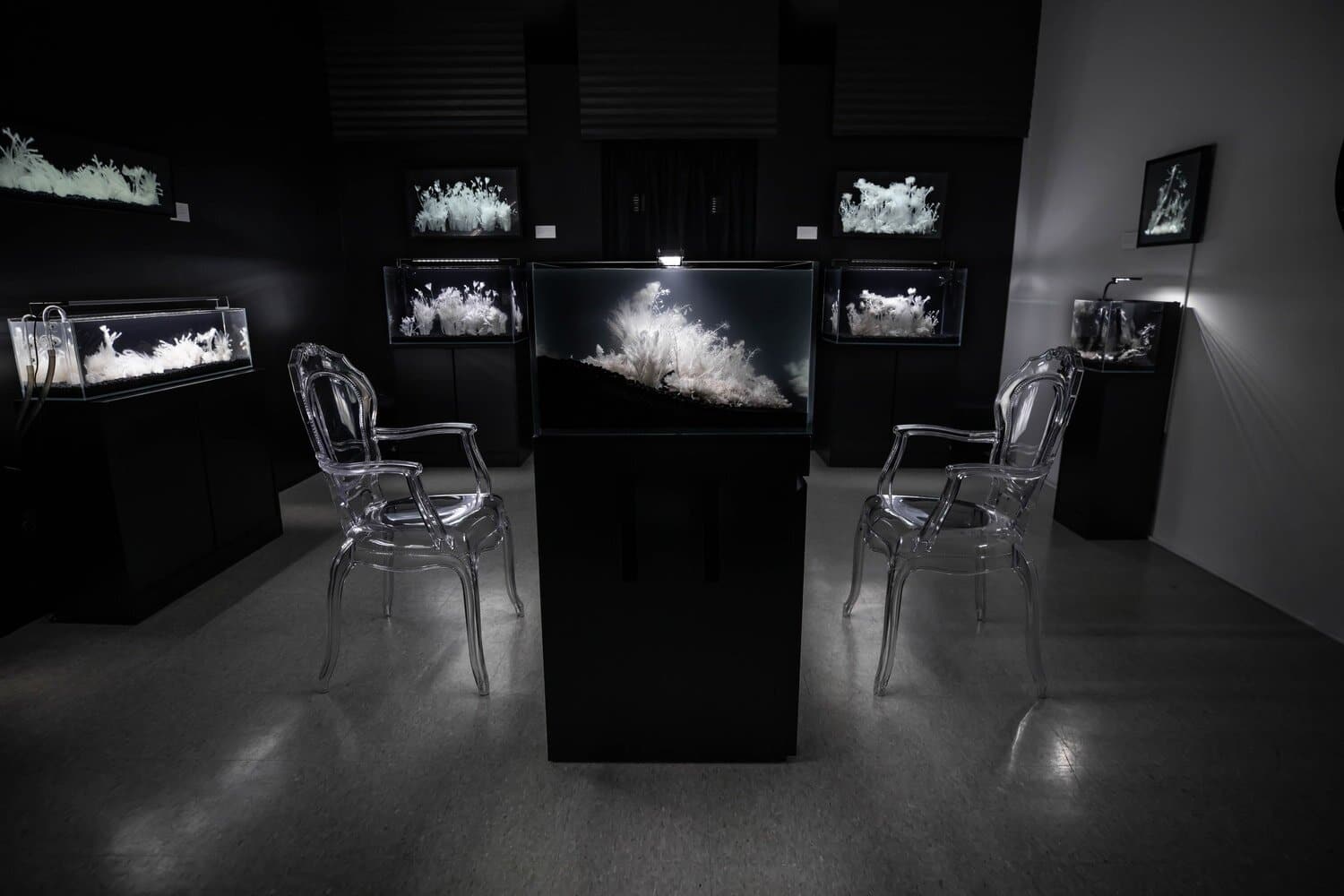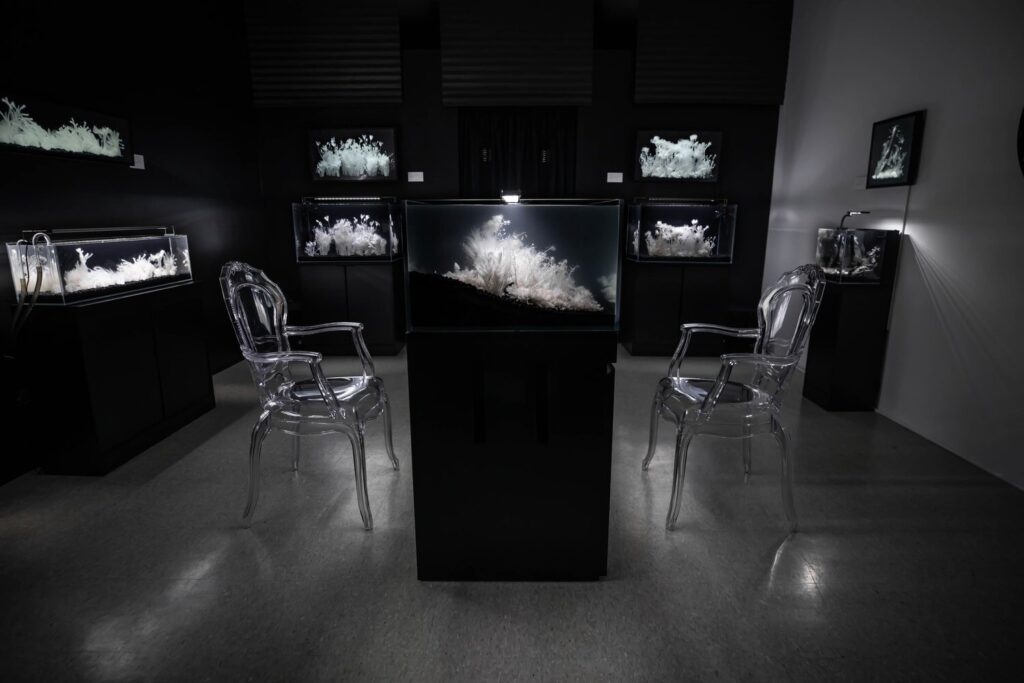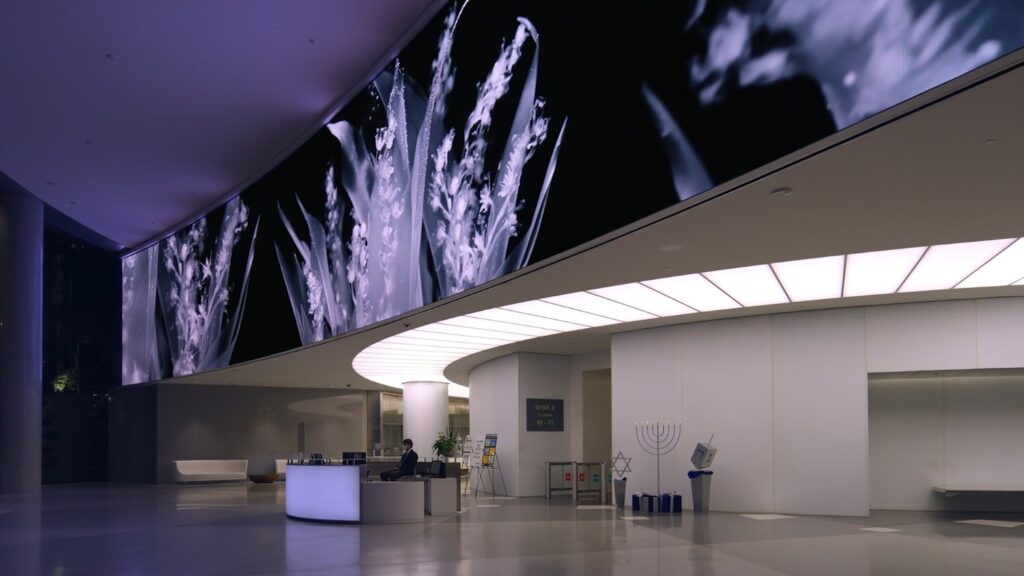 INFORMATION
Images with courtesy of Luna Ikuta