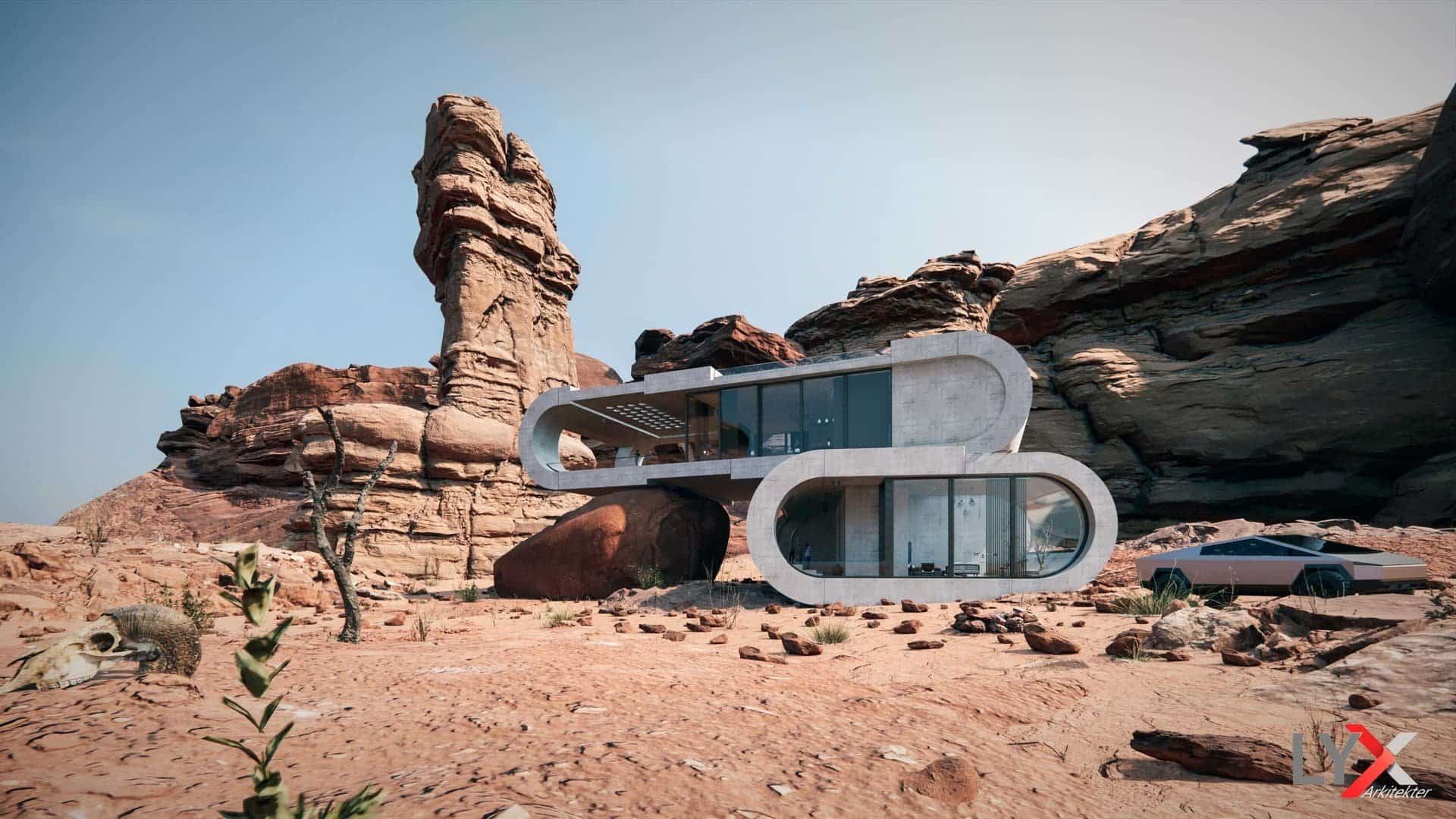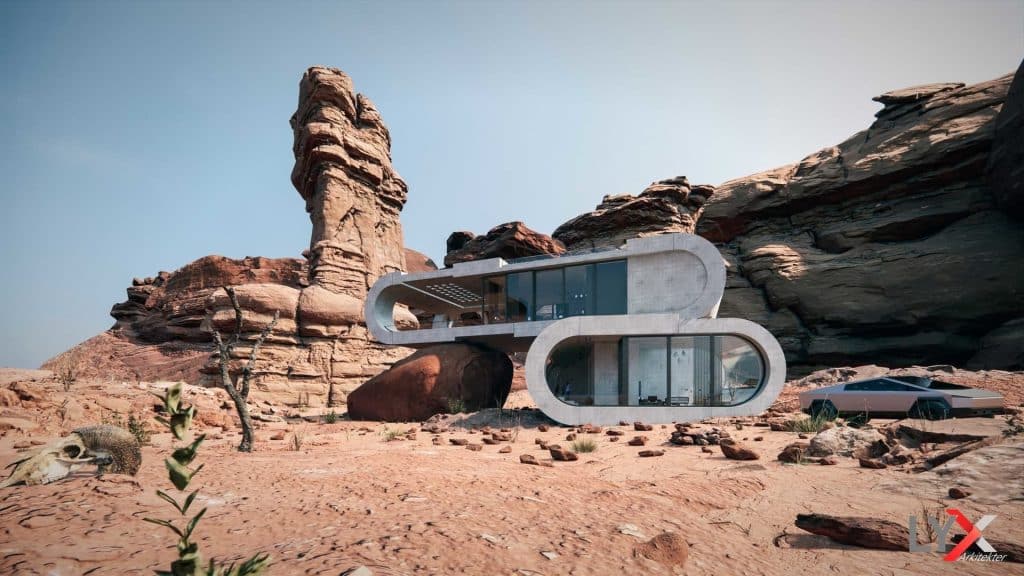 Alien House is Based on a Saying ((The Beauty of Utah is Rock Solid Beauty)), in 2021 LYX Arkiteker Designed this house.
The Built Area is 600 sq.m, consisting of two floors & a Roof. Ground Floor has entrance and two simple luxury rooms, each one attached with toilet, But The First Floor consists of big reception can take Open Kitchen, Dining Space, and Ample living space, In addition to, Big Veranda and large pool where is the free, relaxation Area overlooking Utah's rocks everywhere. Finally, the roof is designed to be the place from which you can clearly see the mesmerizing view.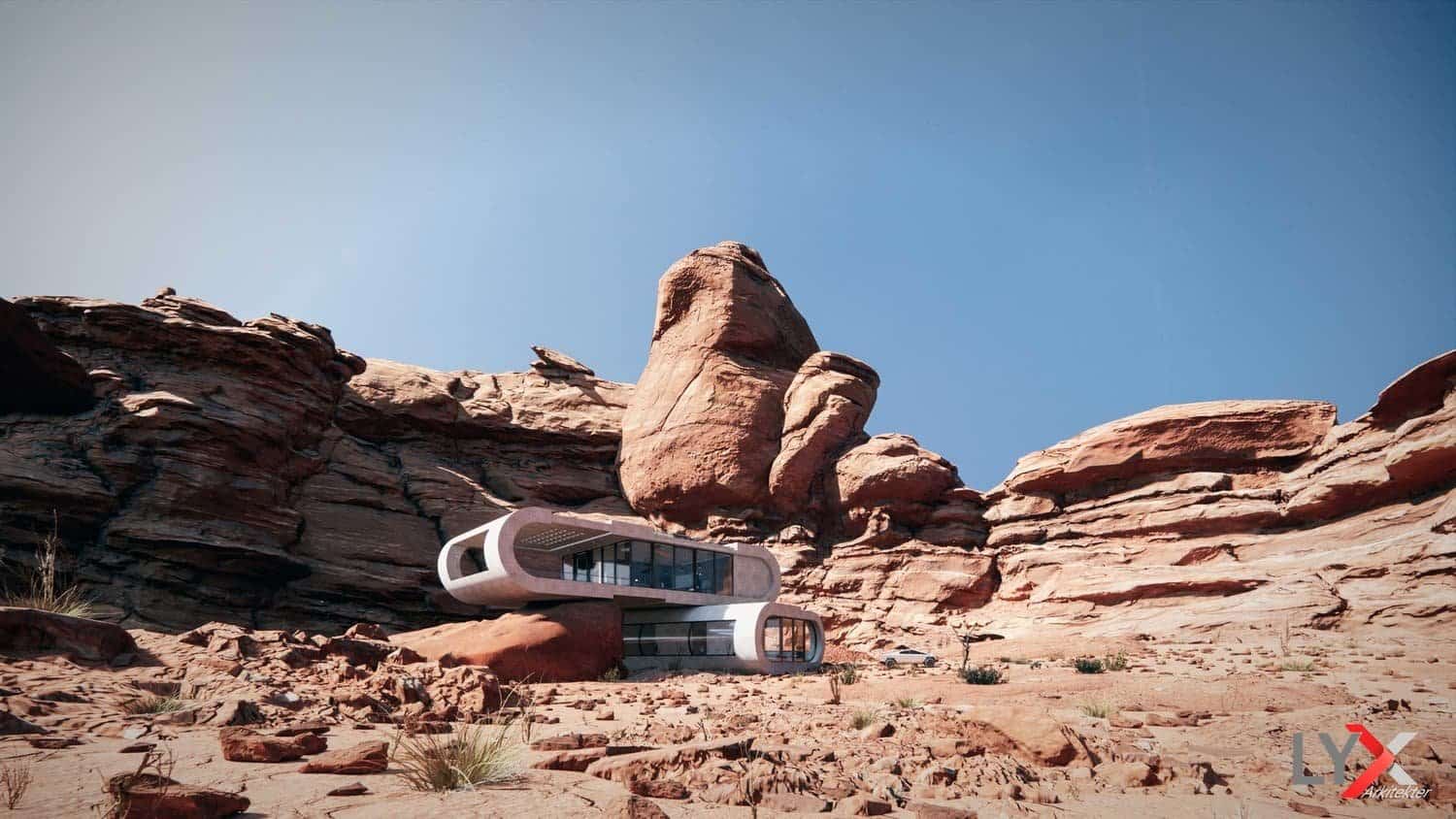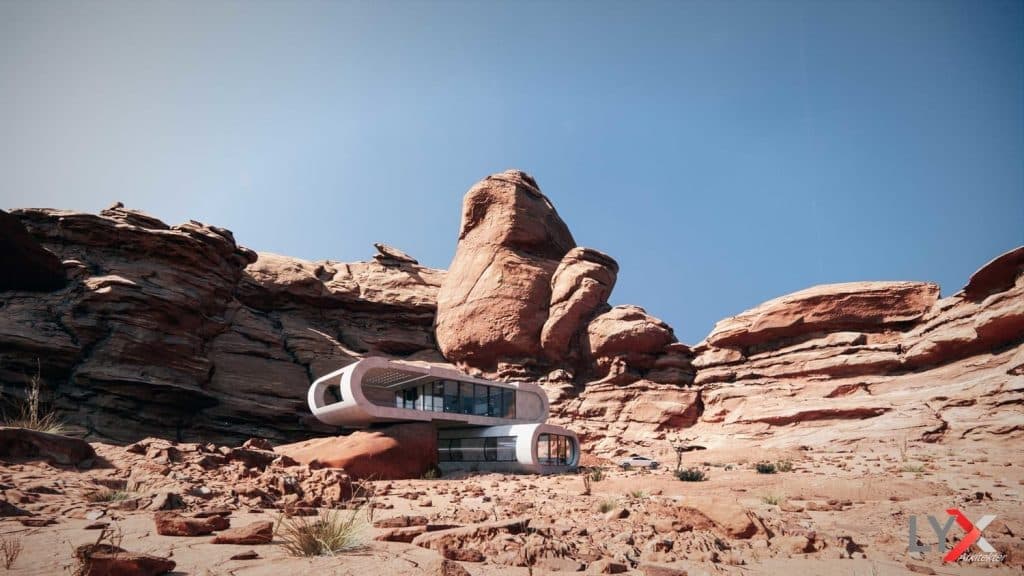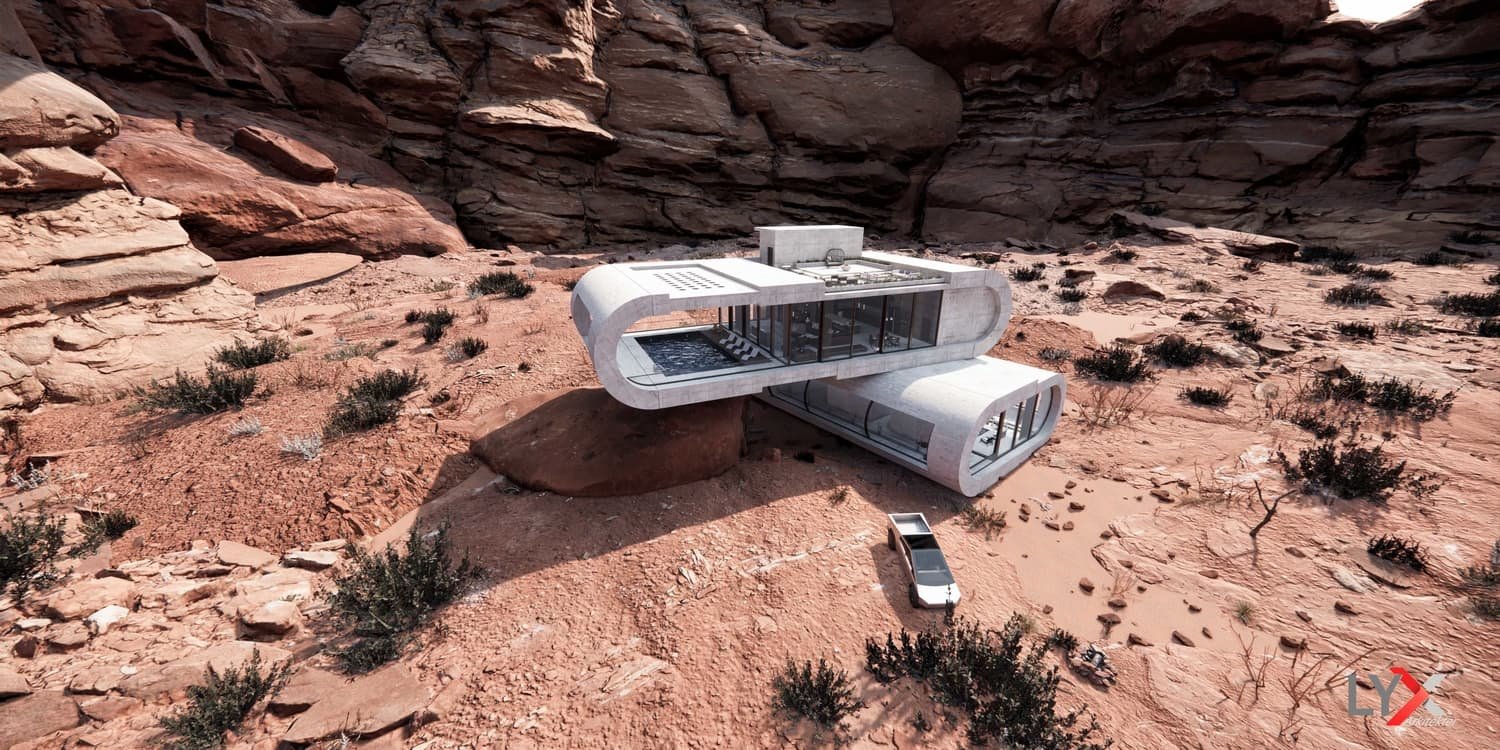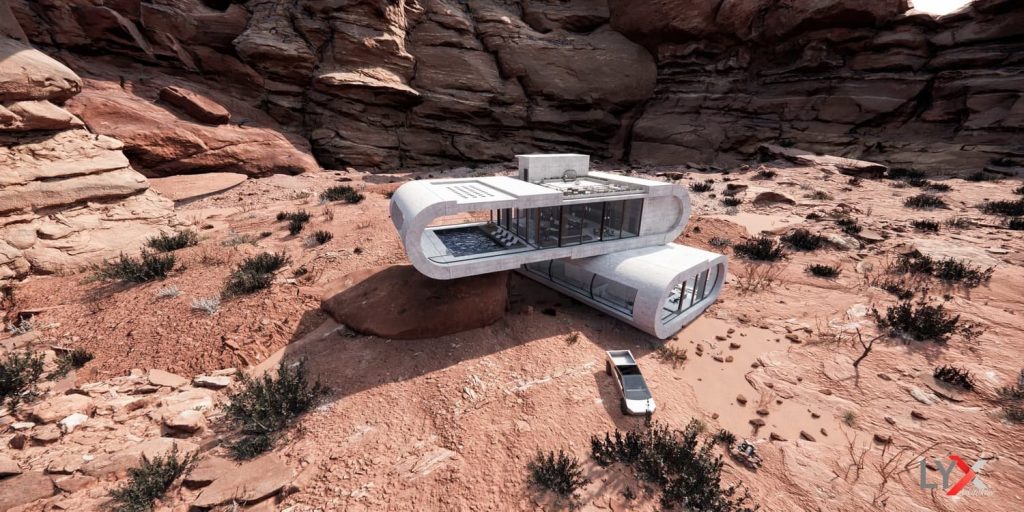 The designer inspired this house from the nature surrounding it, so the organic architecture was followed in it, where we notice that the house seems as a natural extension of the rocks creates a wonderful connection with nature. If you see the outer shape of that building, you can imagine a repetition of this house could create a honeycomb of an urban fabric.
As for the interior design, it is very simple to emphasize the connection with nature; By the very simple furniture, quiet uniform colors, few partitions, and transparent glass front; So When you are inside, you are in a luxury that no one else has ever seen. The fusion of architecture with nature shown here is a bold example of modern architecture, so the moment you are inside "Aliens House", you'll think of no other better place.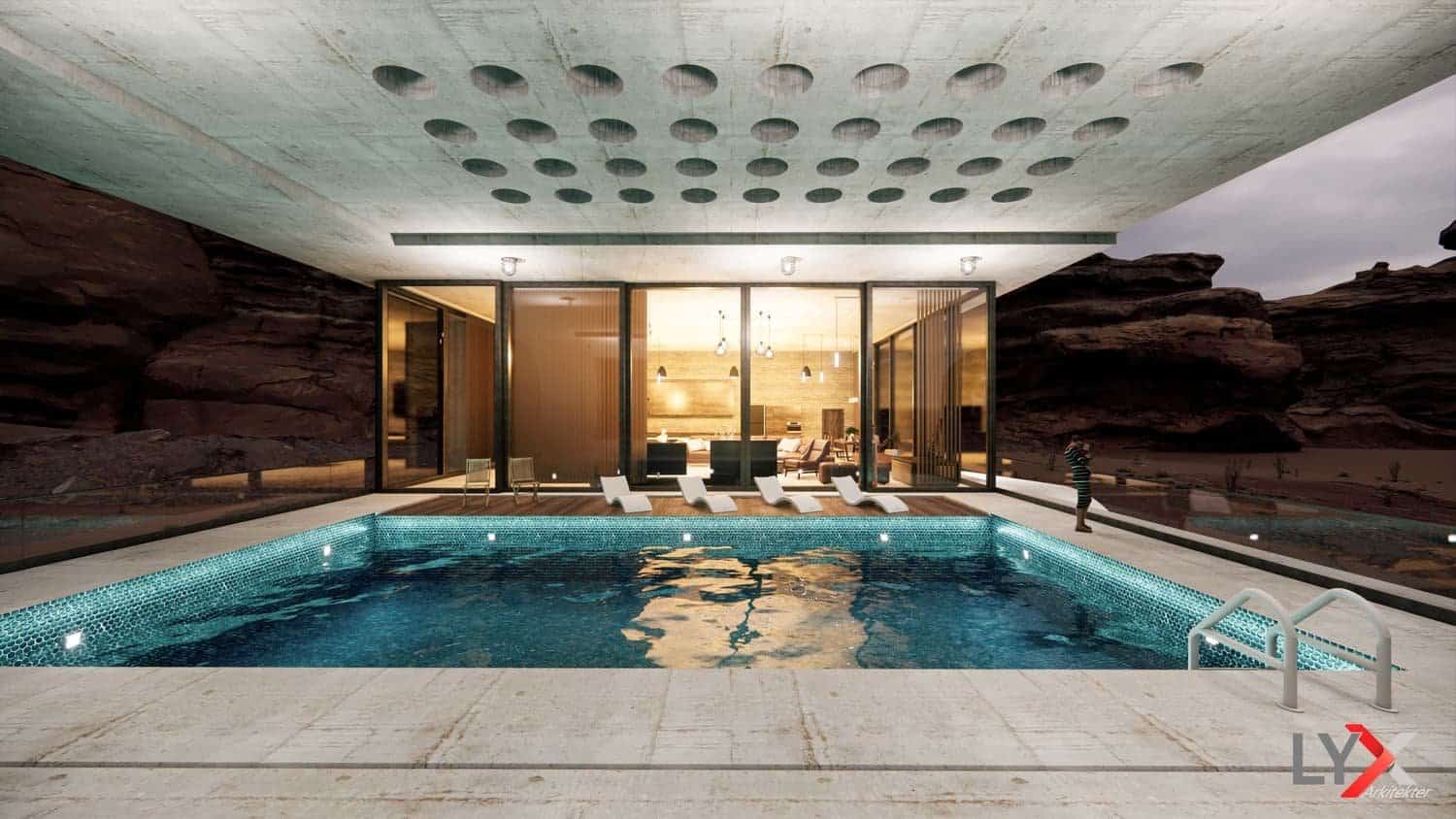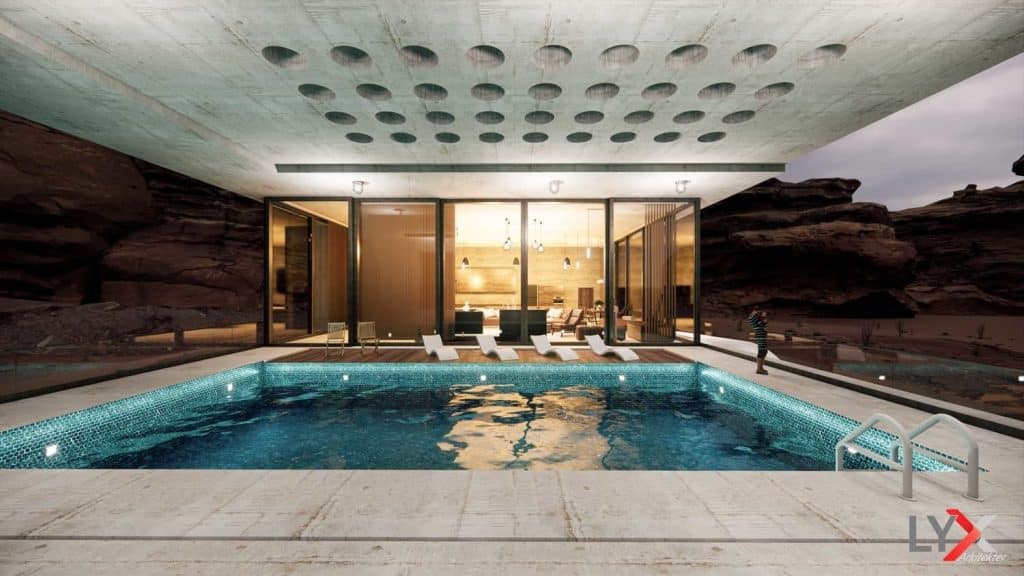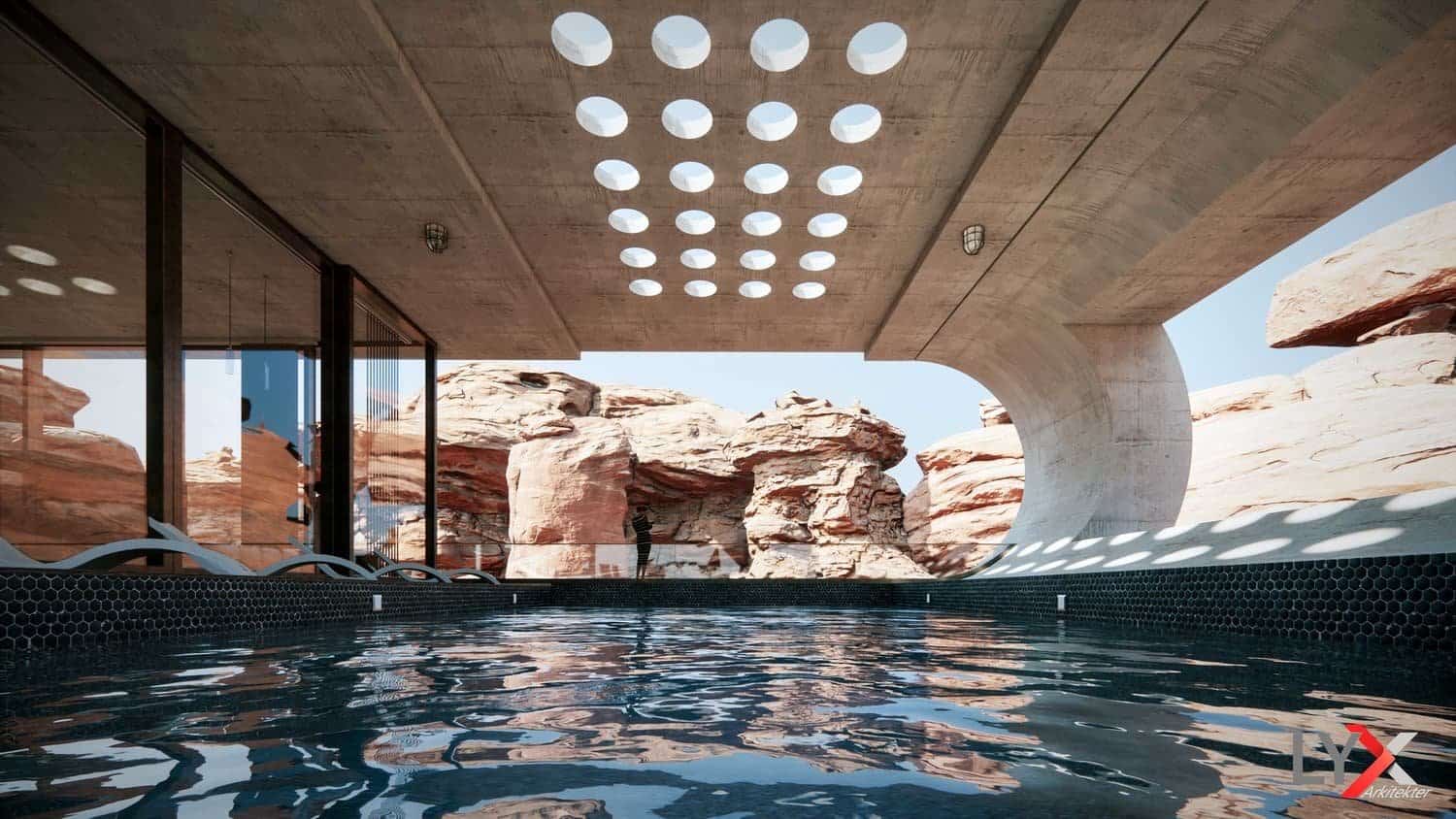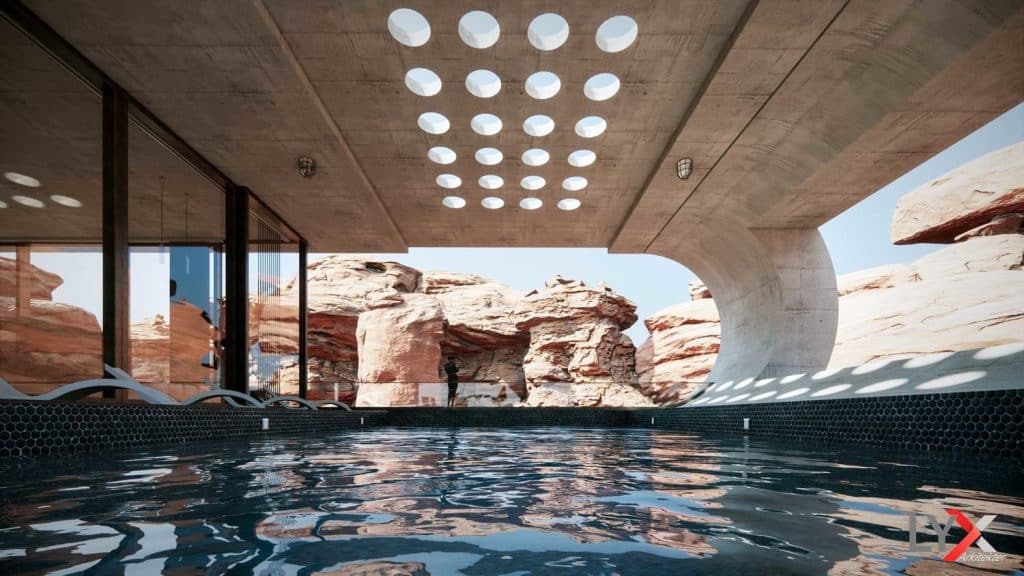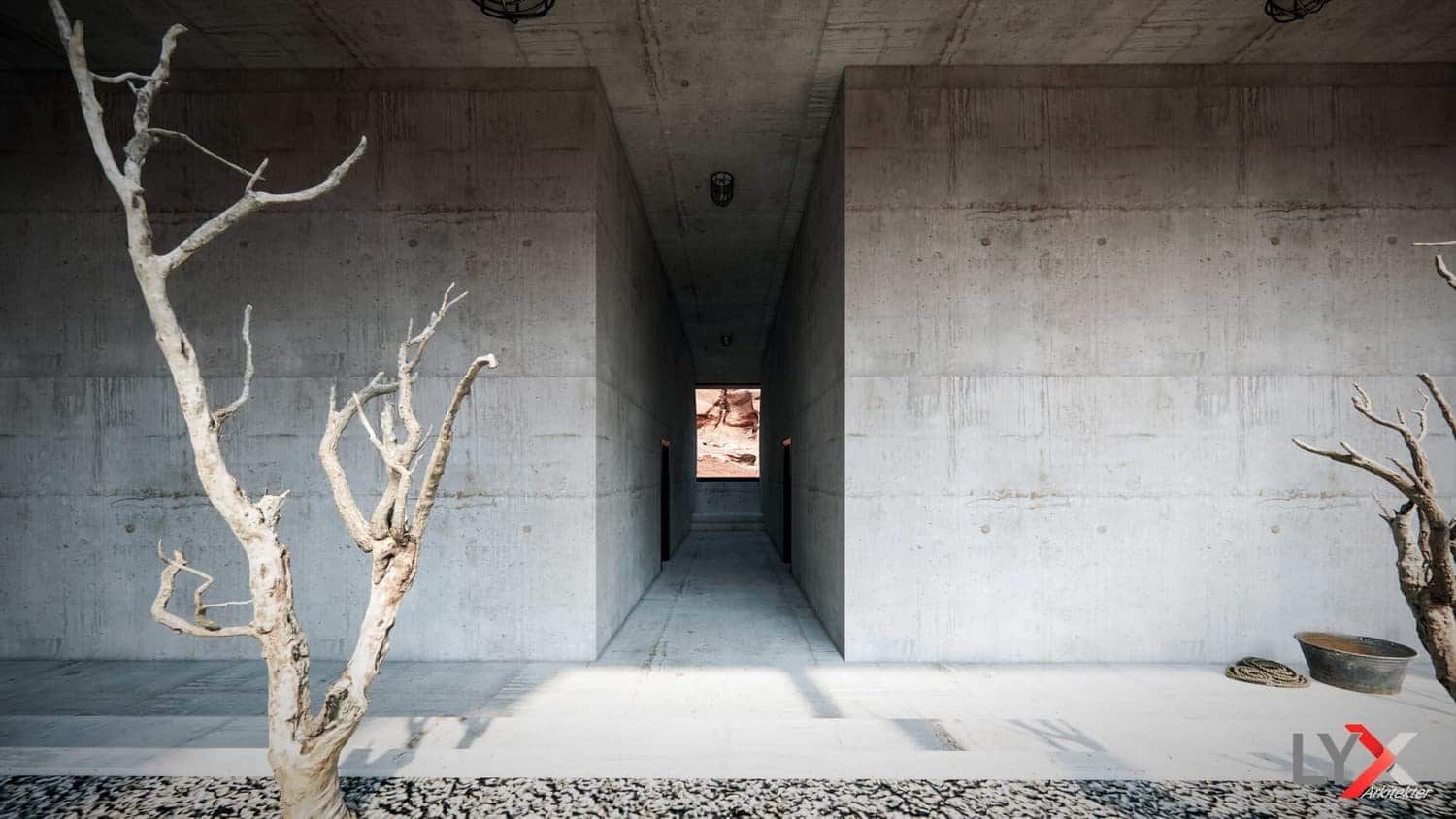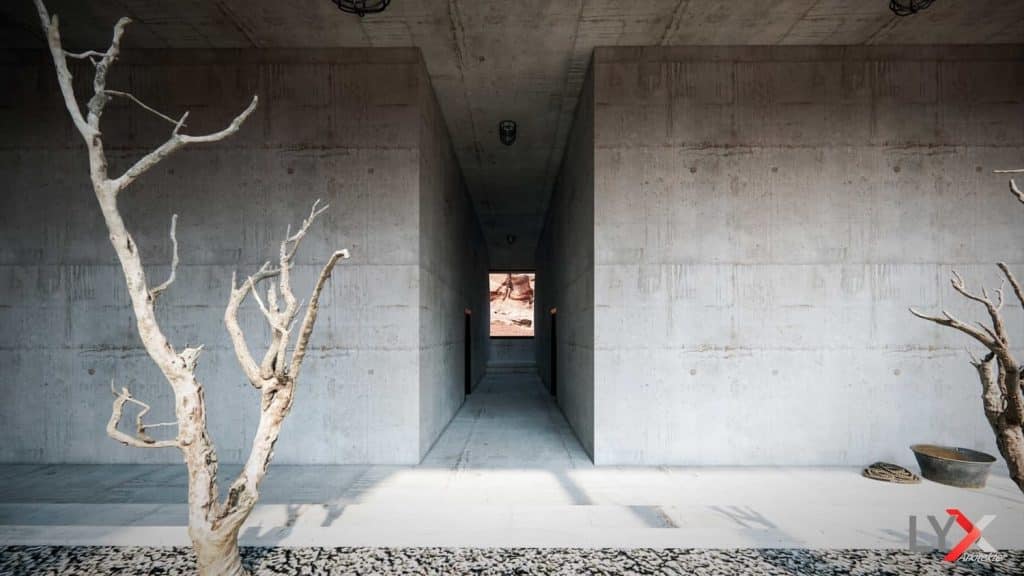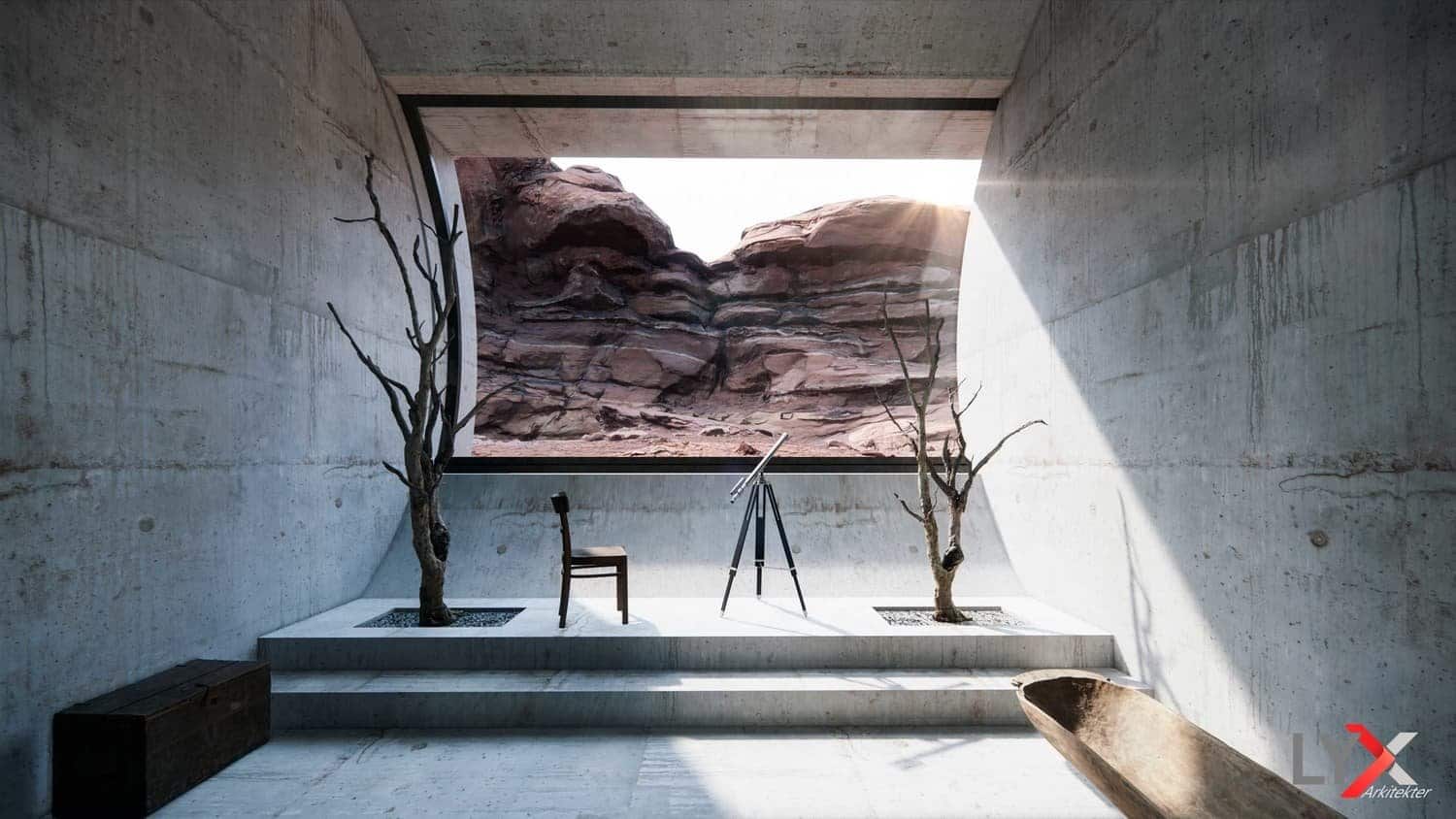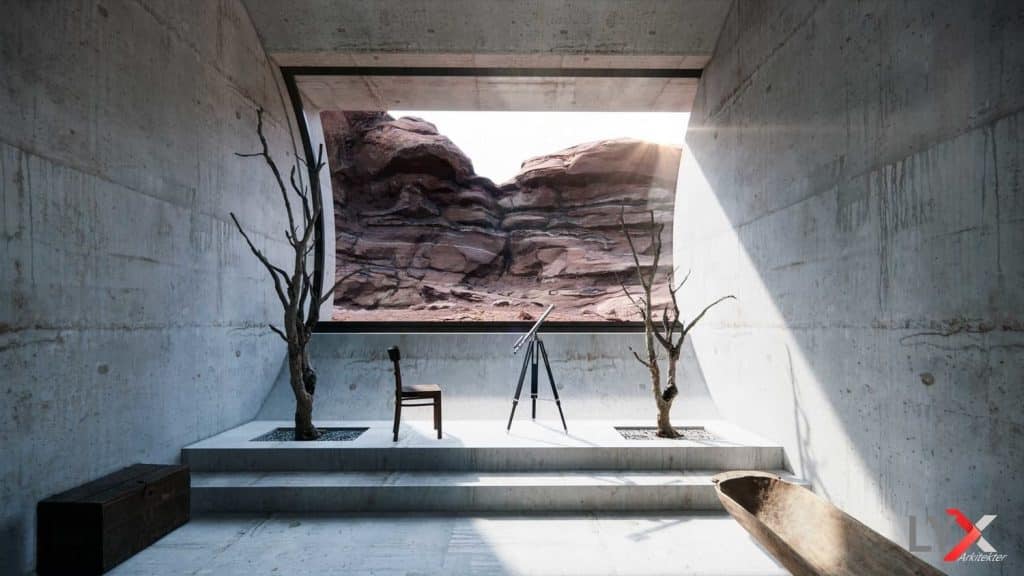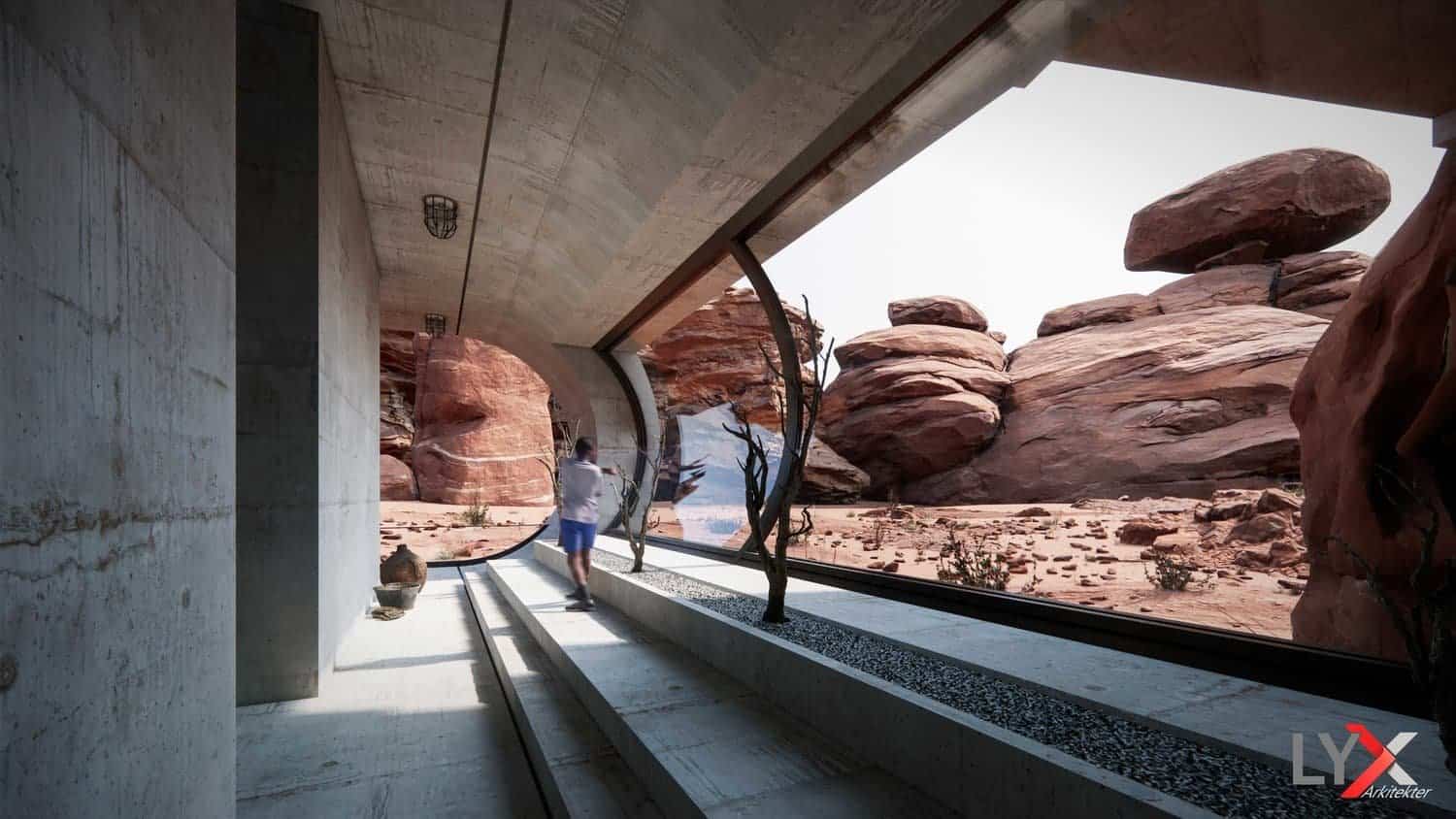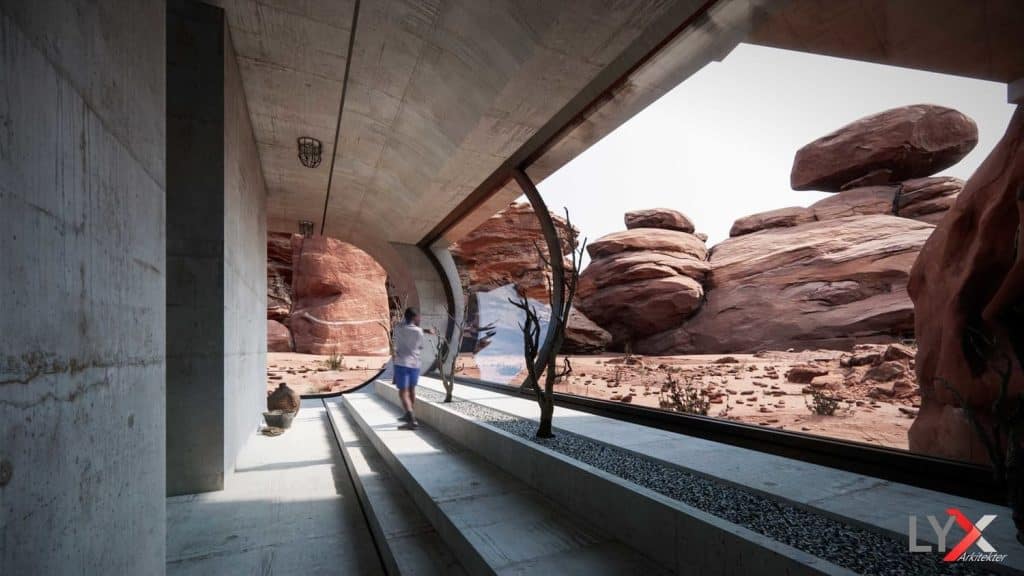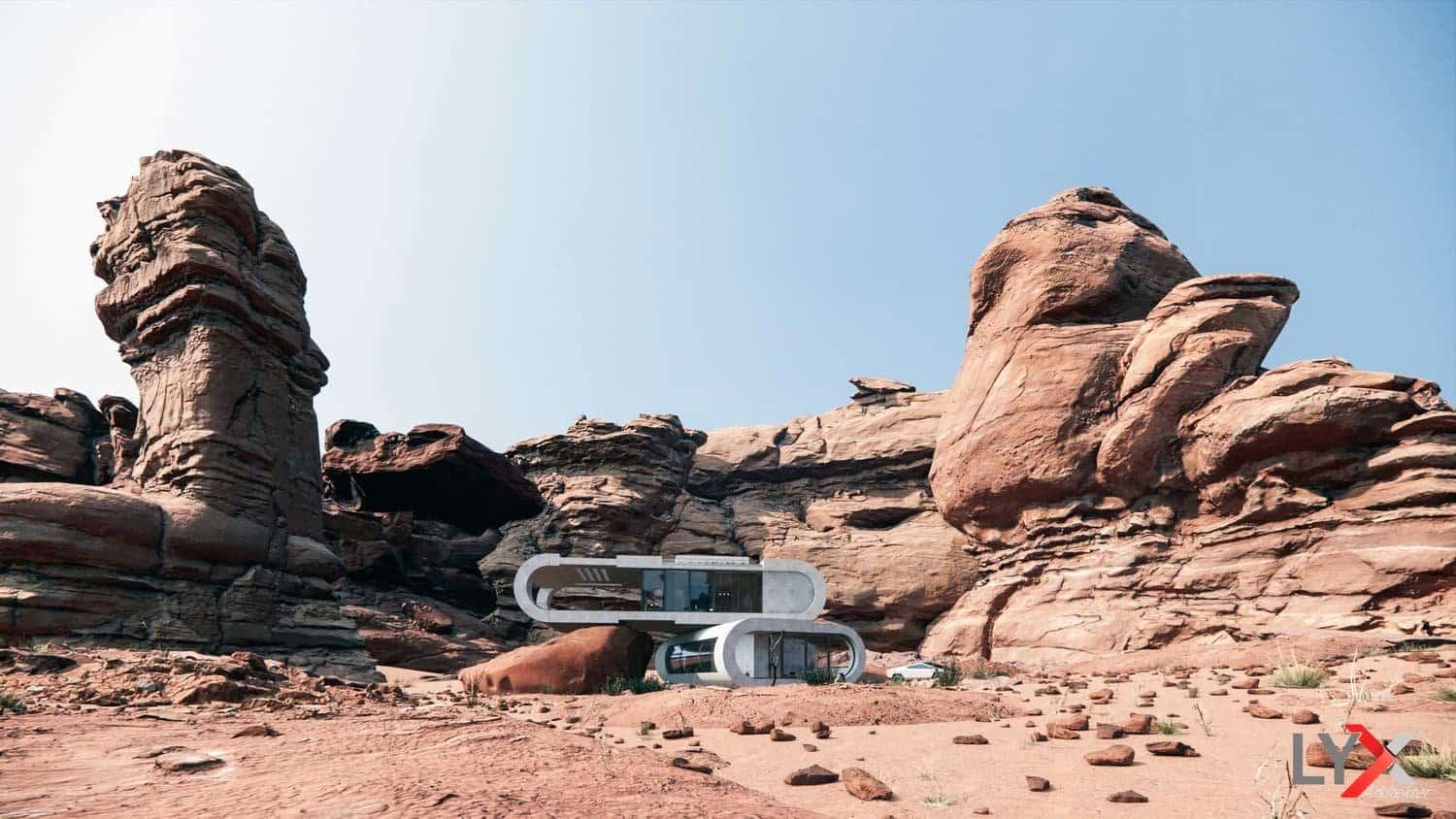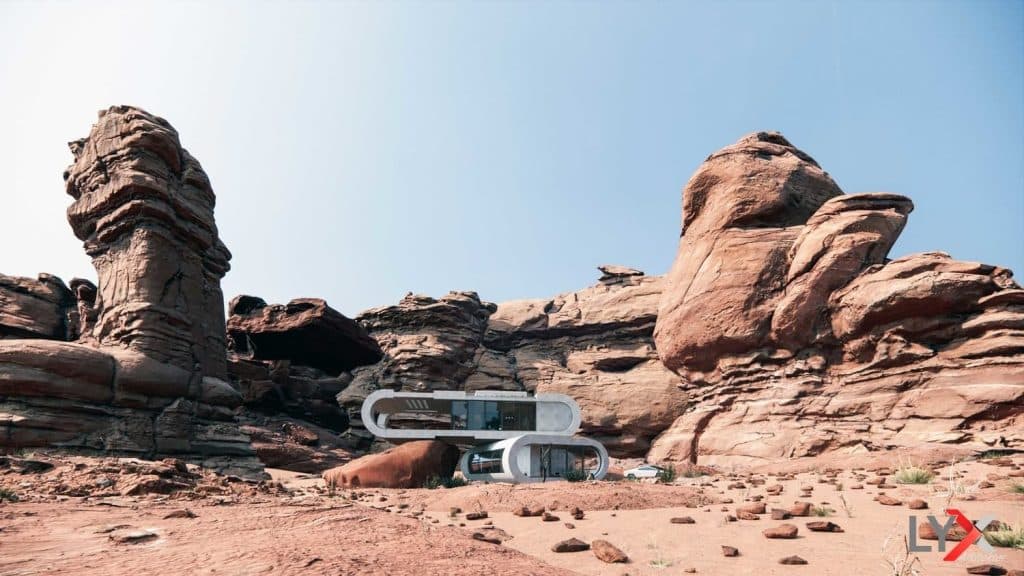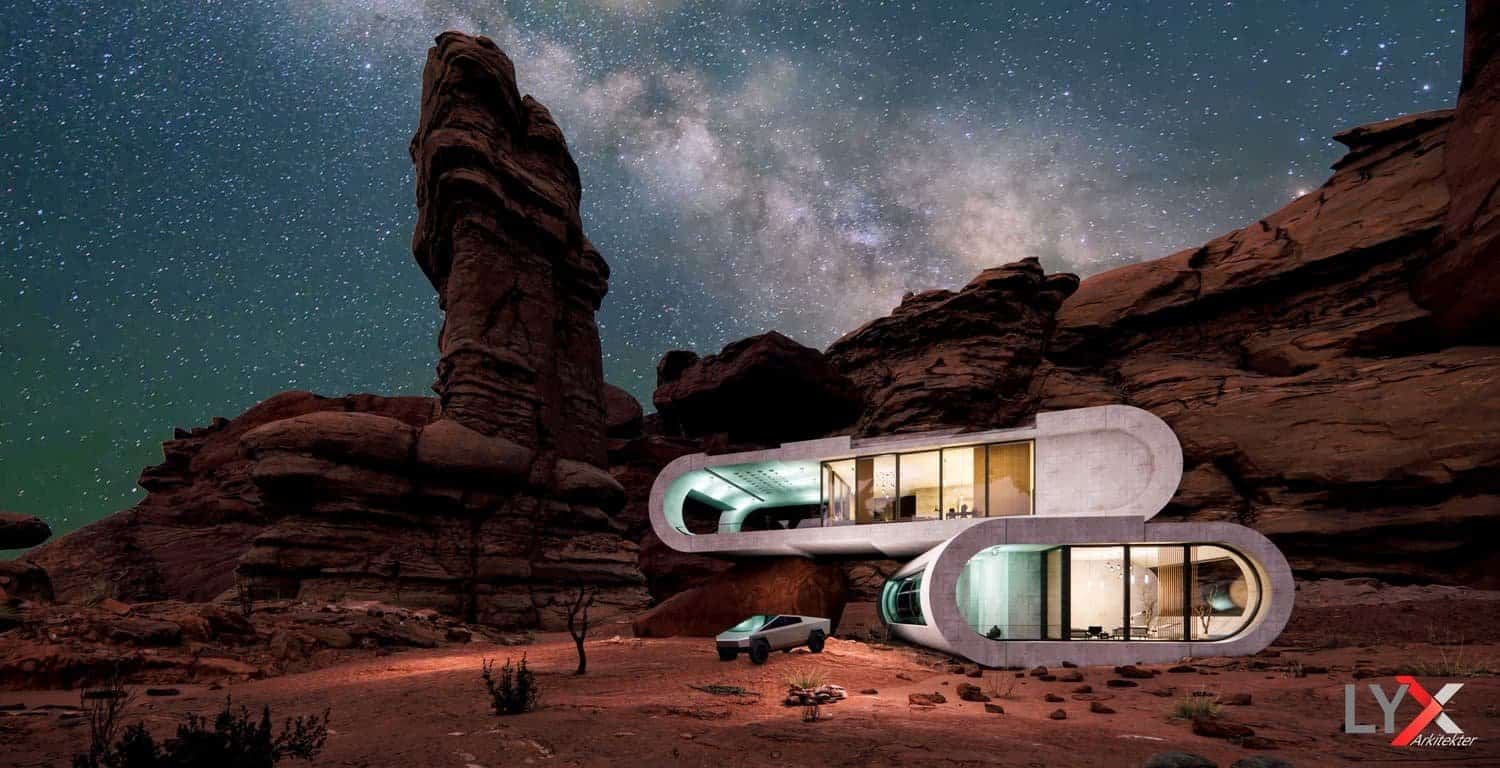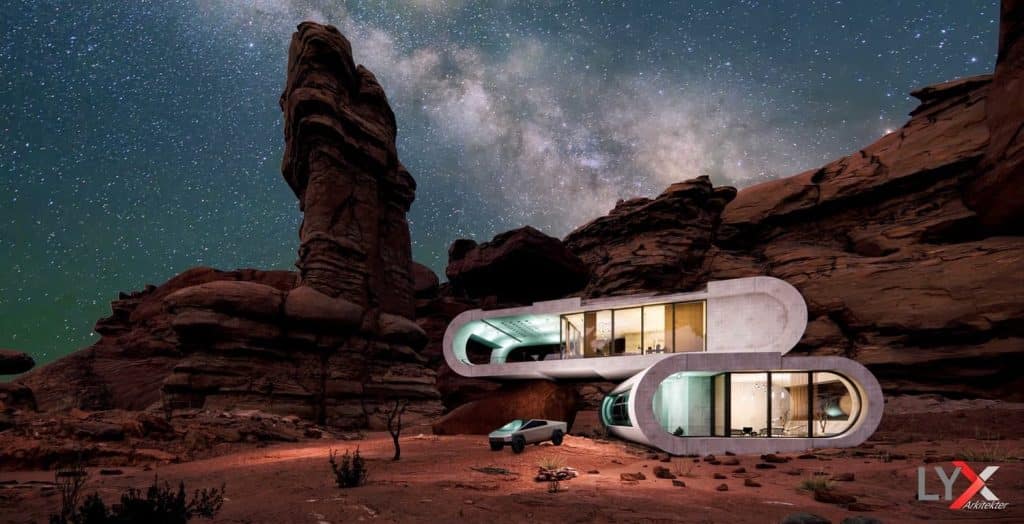 INFORMATION
Visuals with courtesy of LYX arkitekter