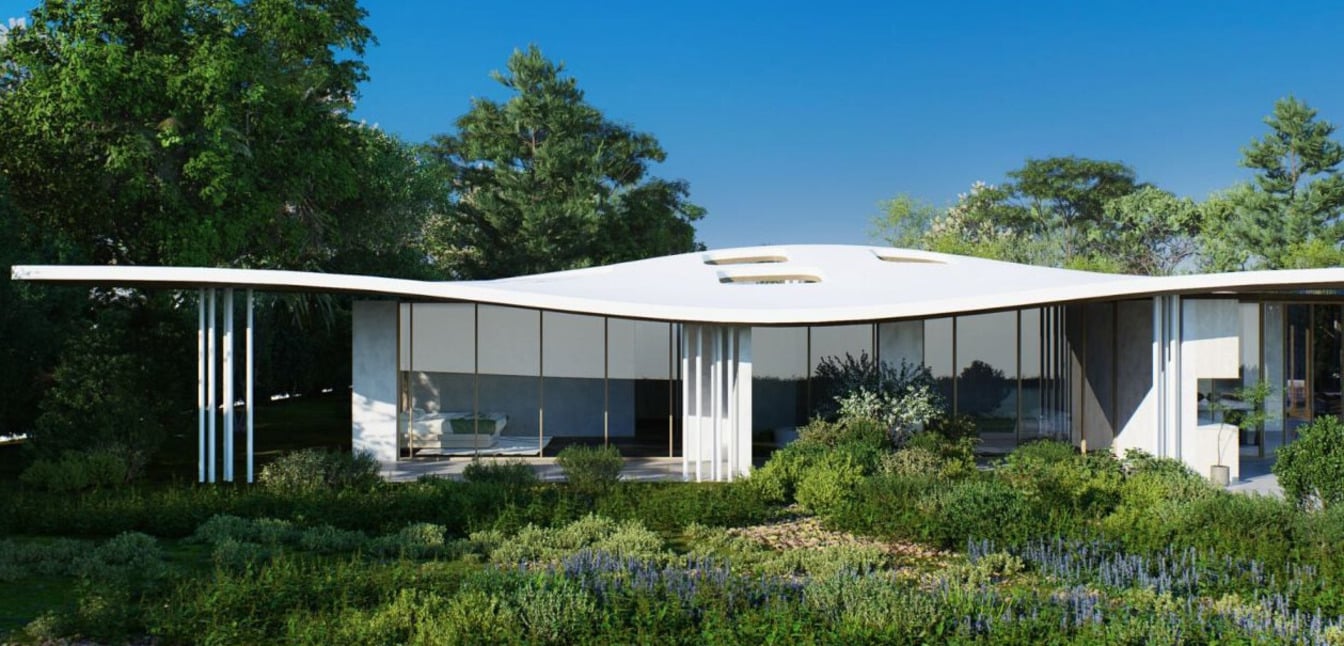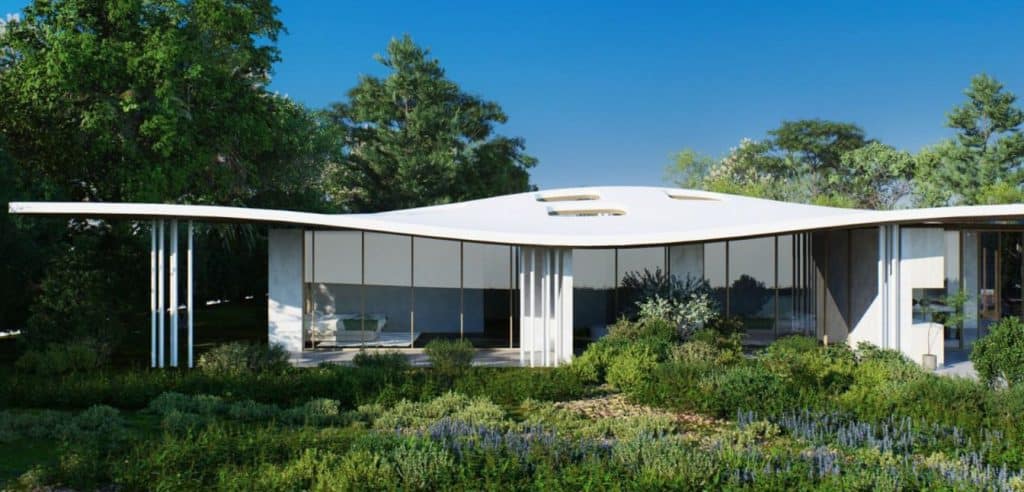 Designed by Victor B. Ortiz Architecture, the Malibu Residence is an extraordinary coastal retreat intended to serve as both a guest house and entertainment space. The project, set amidst the stunning landscape of Malibu, California, harmoniously integrates the built environment with its surroundings, creating a seamless fusion of nature and architecture.
The focal point of the design revolves around a magnificent tree, around which the residence is carefully crafted. The sinuous roof not only provides shade as needed but also allows ample natural light to permeate the interiors through strategically placed skylights. This interplay of light and shade enhances the serene ambiance of the house while offering breathtaking views of the nearby ocean.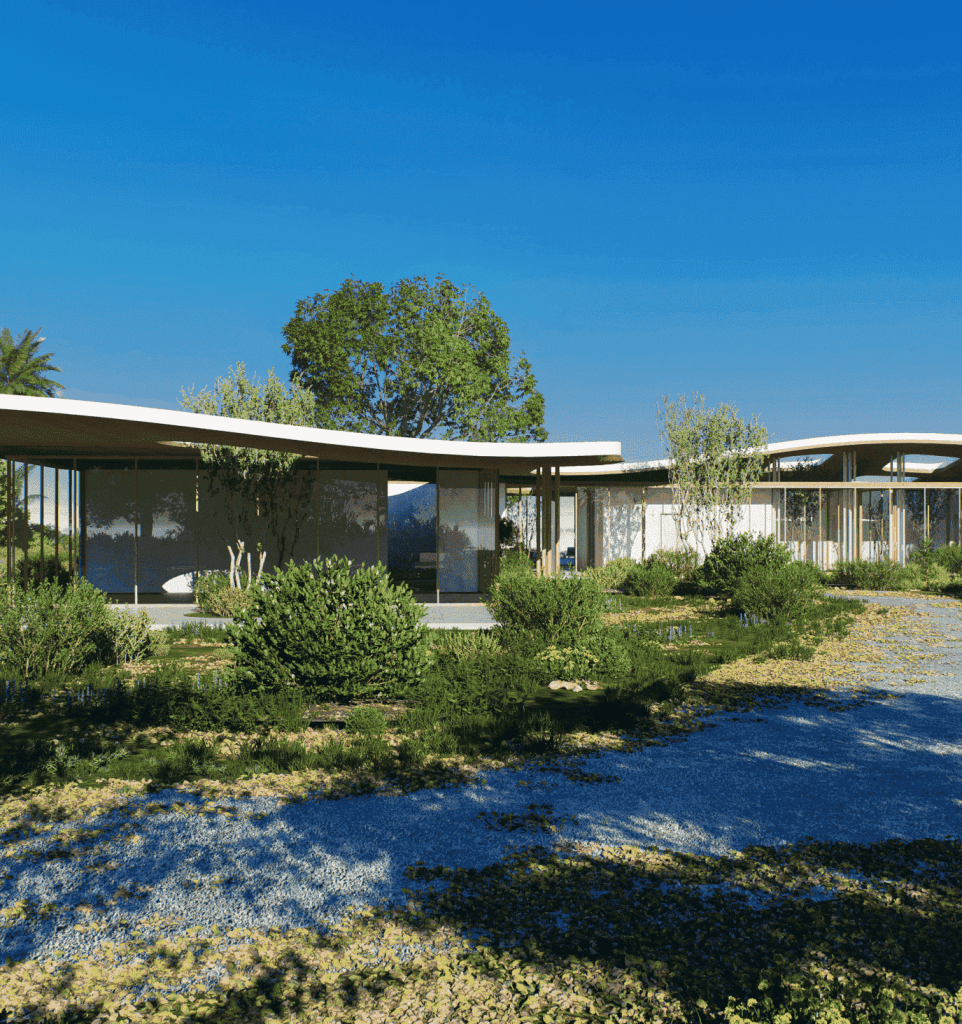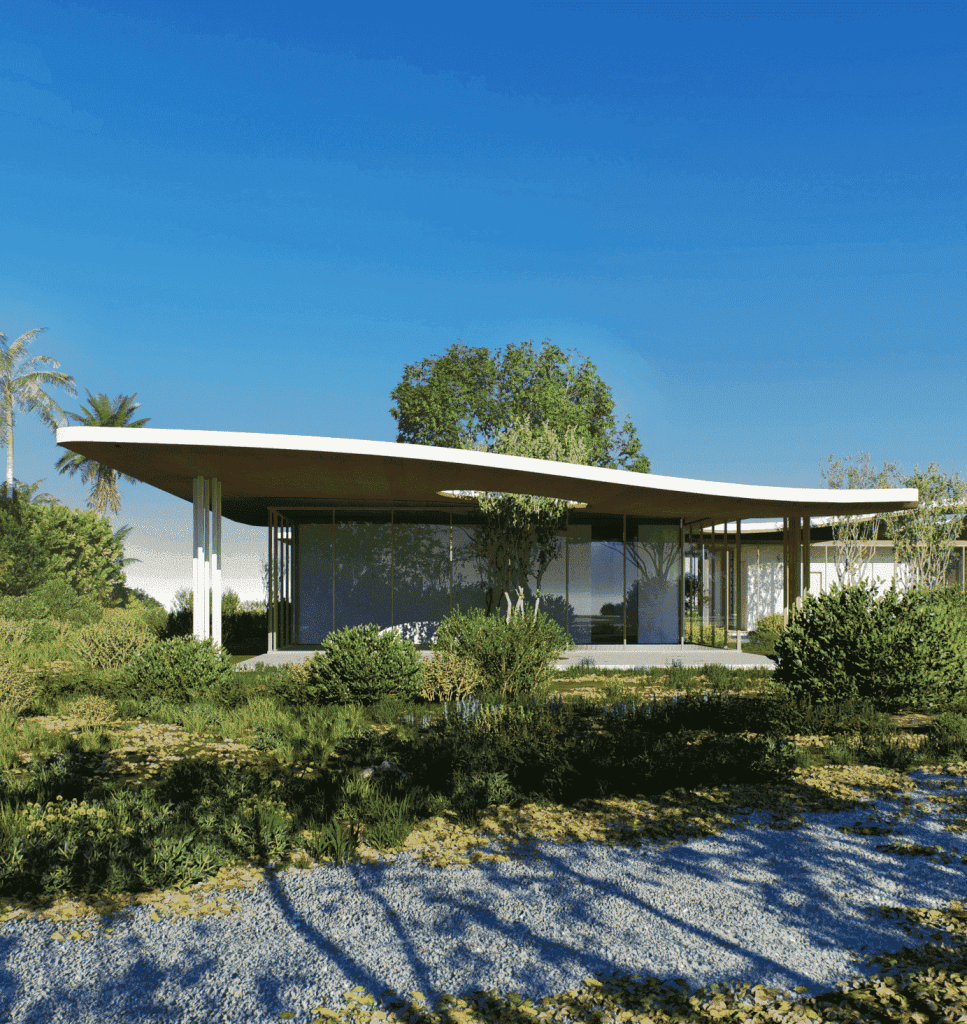 The interior spaces of the Malibu Residence have been thoughtfully curated to exude tranquility and maximize the spectacular coastal vistas. Light wood and natural stone elements adorn the built-in casework and custom-designed furniture, ensuring a seamless blend of architecture and design throughout the house. Meticulously crafted bespoke chairs and coffee tables add an exclusive touch, contributing to the overall harmony and elegance of the residence.
With its meticulous design, the Malibu Residence by Victor B. Ortiz Architecture embodies a coastal haven that embraces the beauty of its surroundings, creating a remarkable living space that epitomizes modern architecture and design.