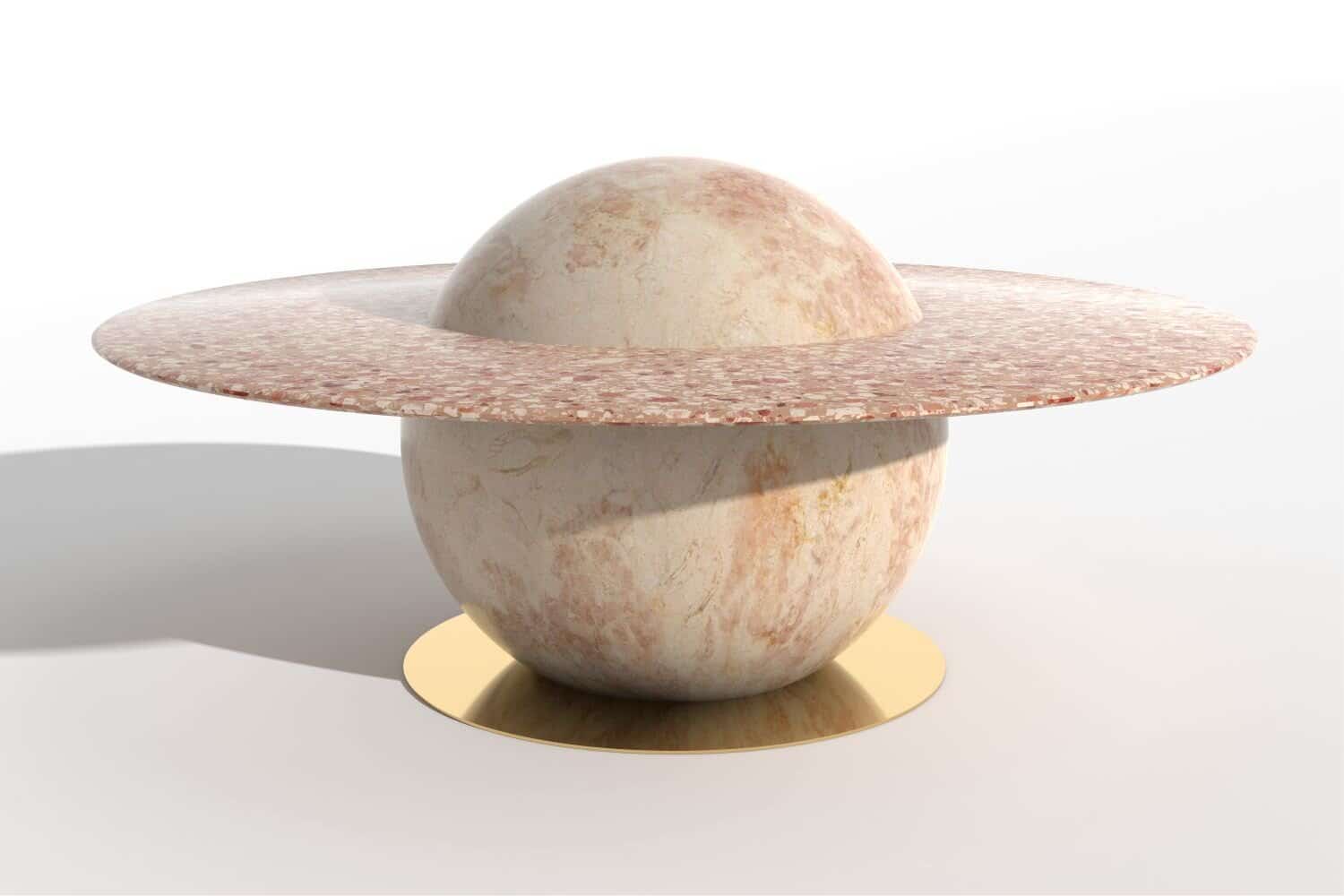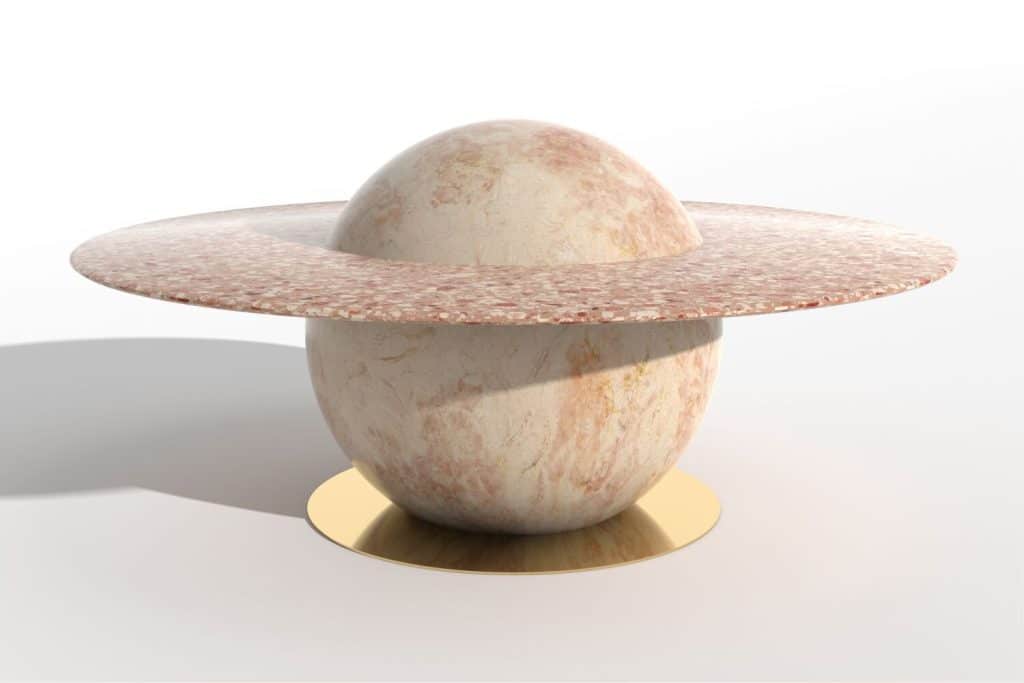 Rings of marble with milky veins revolve around spheres composed of fragments.
These planets are the fruit of the encounter, the collision, and the alliance between materials. These tables with a simple and almost utopian geometry offer a journey from the Infinity Grand to the Infinity Small, the conquest of space. The dropbox below includes versions of the table in Marble and Terrazzo, but other custom finishes and materials are available as well.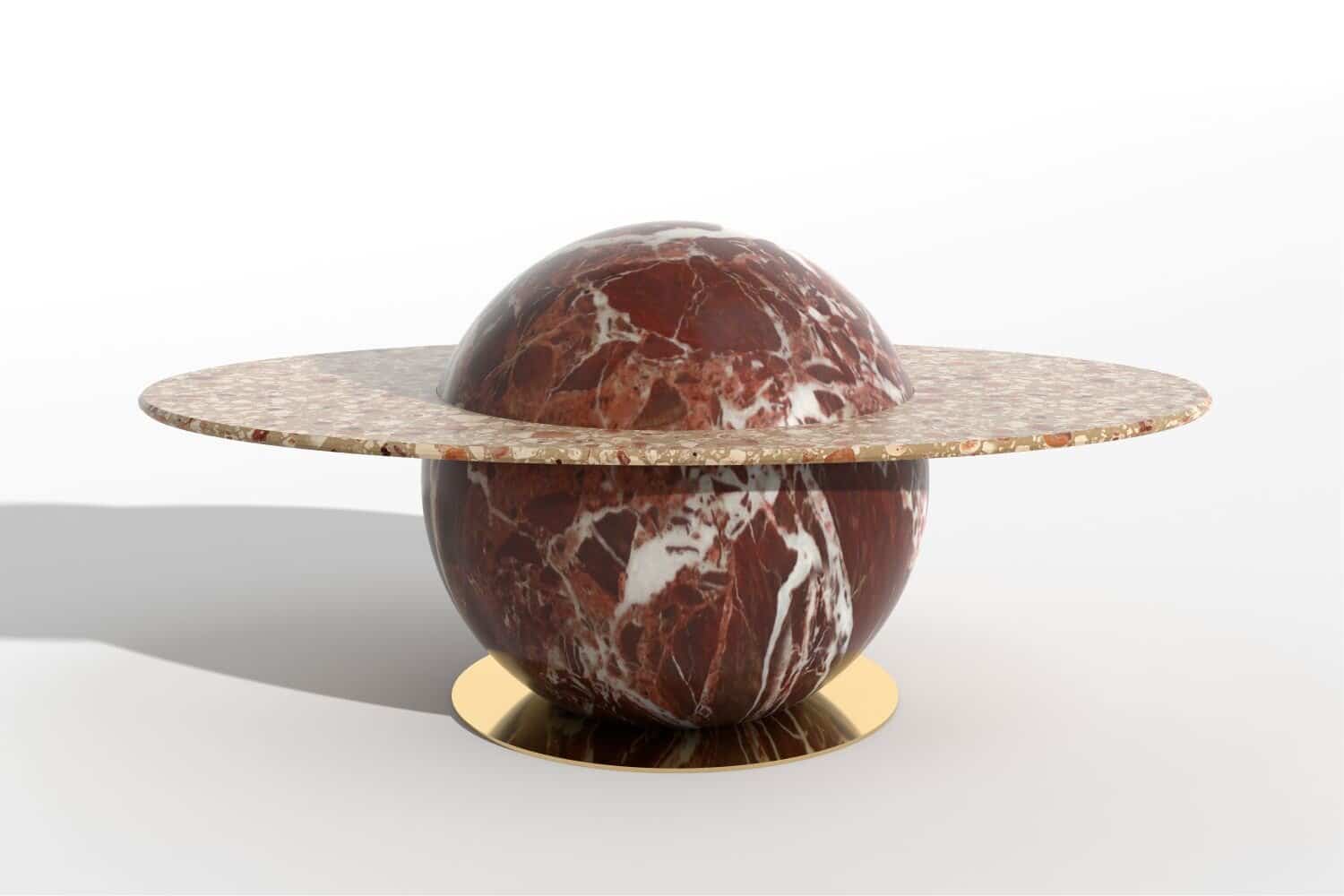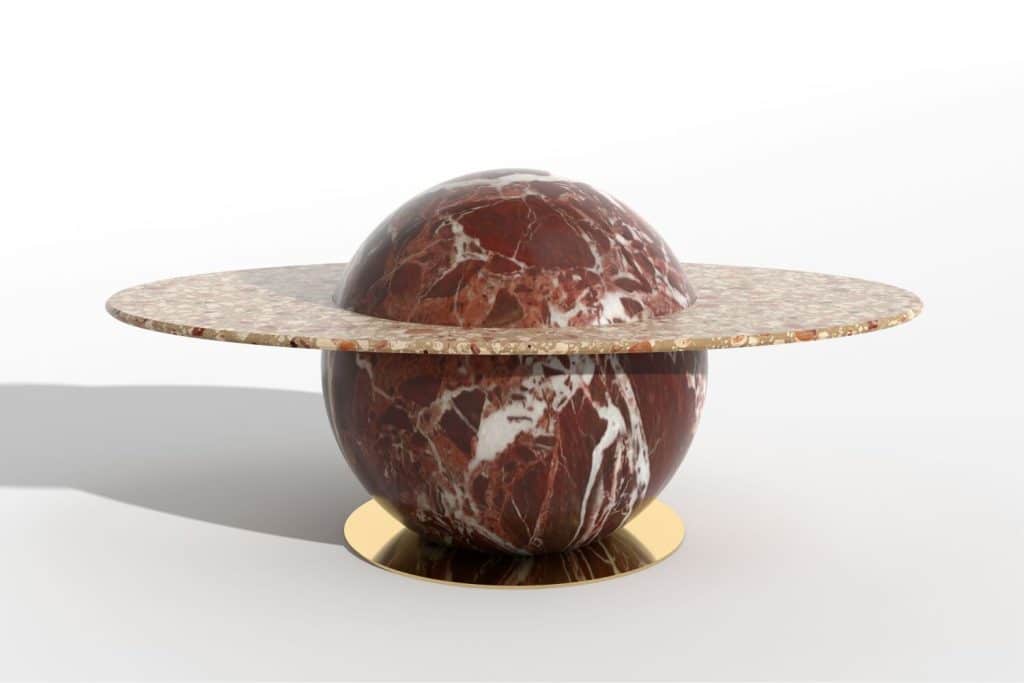 Marc Ange lives between Paris and Los Angeles, where he established a second studio for Bloom Room and draws inspiration from the vibrations of the strange City of Angels. L.A is also a playground for its new project, Nouvelle California. Marc Ange imagines exceptional residences whose architecture and design are influenced by the Californian style and by his aesthetic roots nourished by French elegance and Italian lyricism. In 2017, he co-founded the furniture brand LJ Edition and designed the first pieces of the collection, including Le Refuge, inspired by his childhood memories. Le Refuge, presented at the Salone del Mobile in Milan, will become the most photographed piece of the year. This will be followed by Marc Ange's iconic pieces like Le Roi, Les Araignées, or Le Refuge Lamps. Marc Ange is currently participating in key international art and design fairs, and collaborating with iconic brands on the creation of the extraordinary.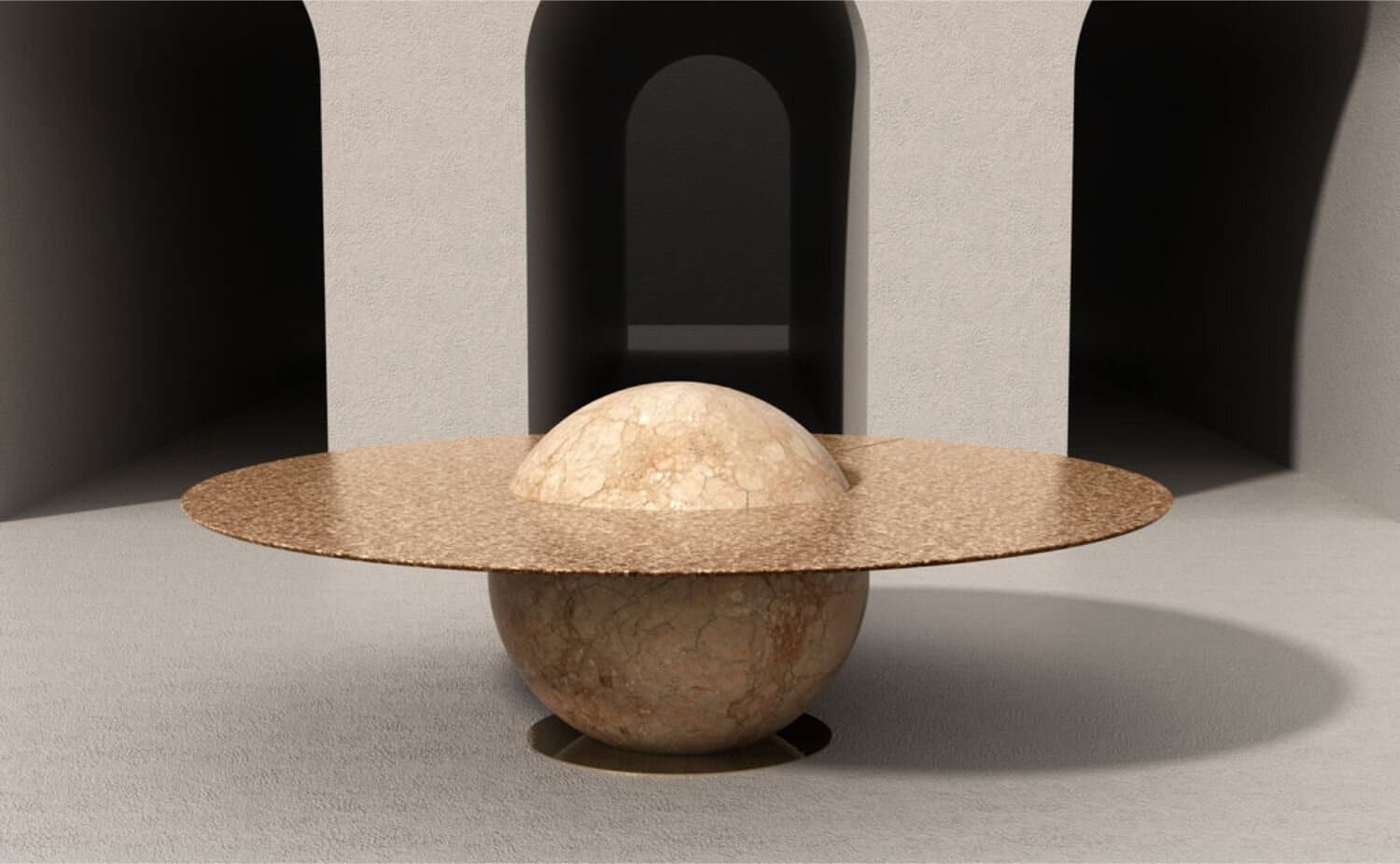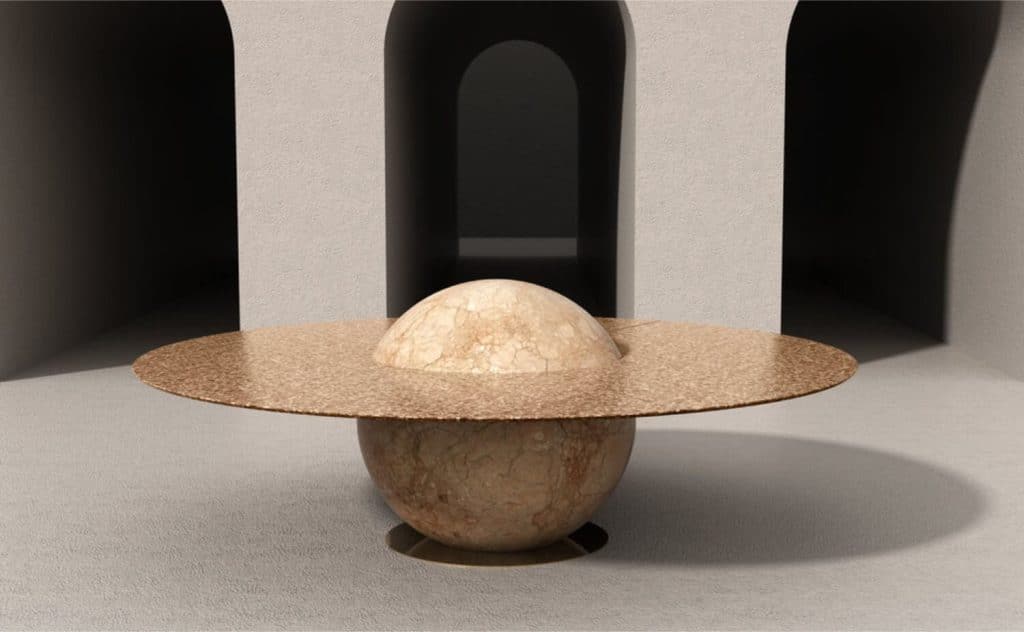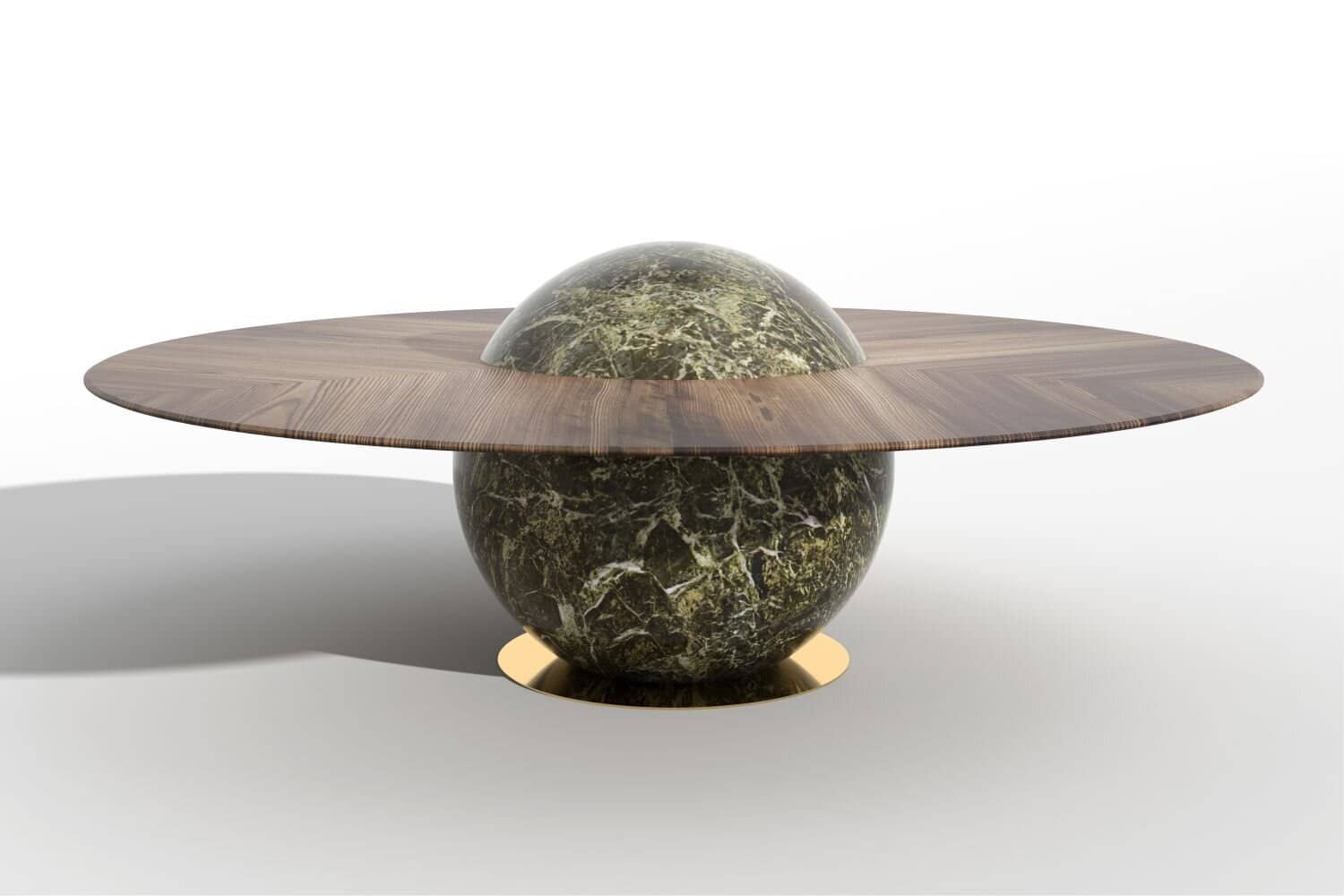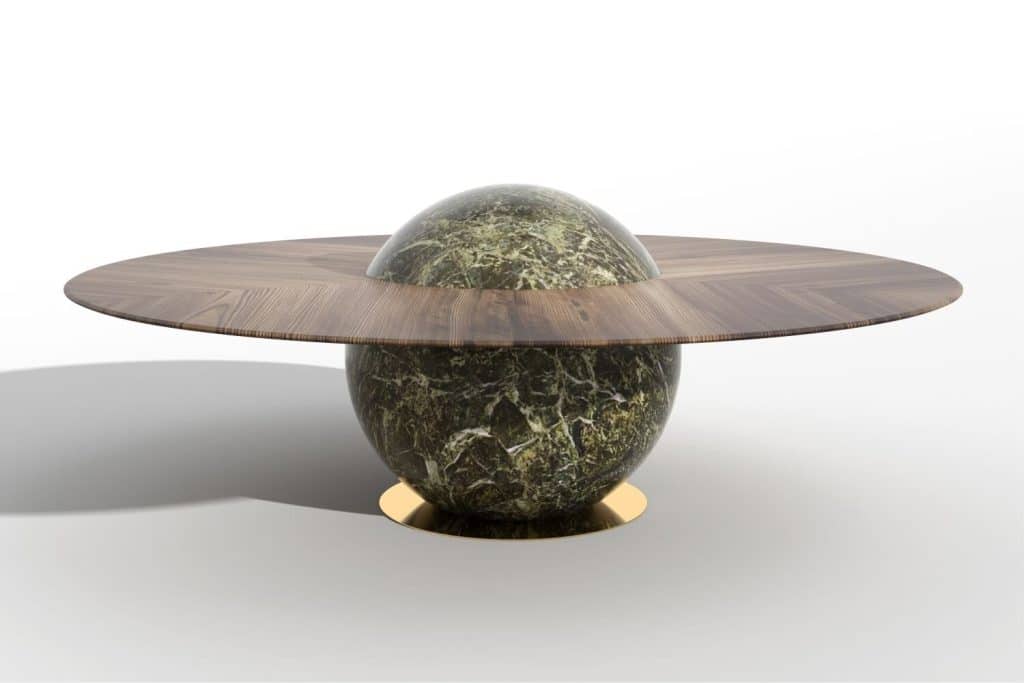 INFORMATION
All images with courtesy of Marc Ange