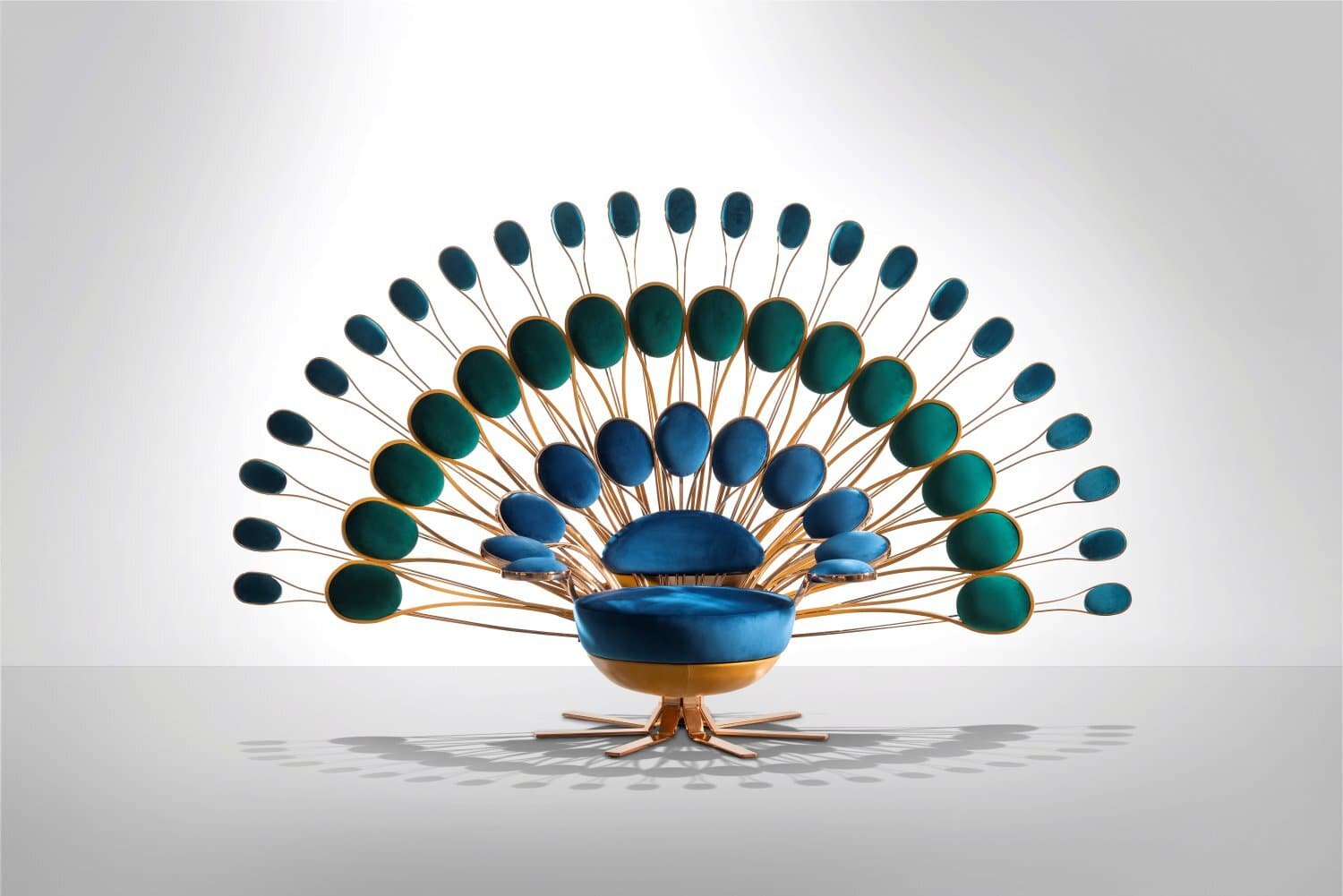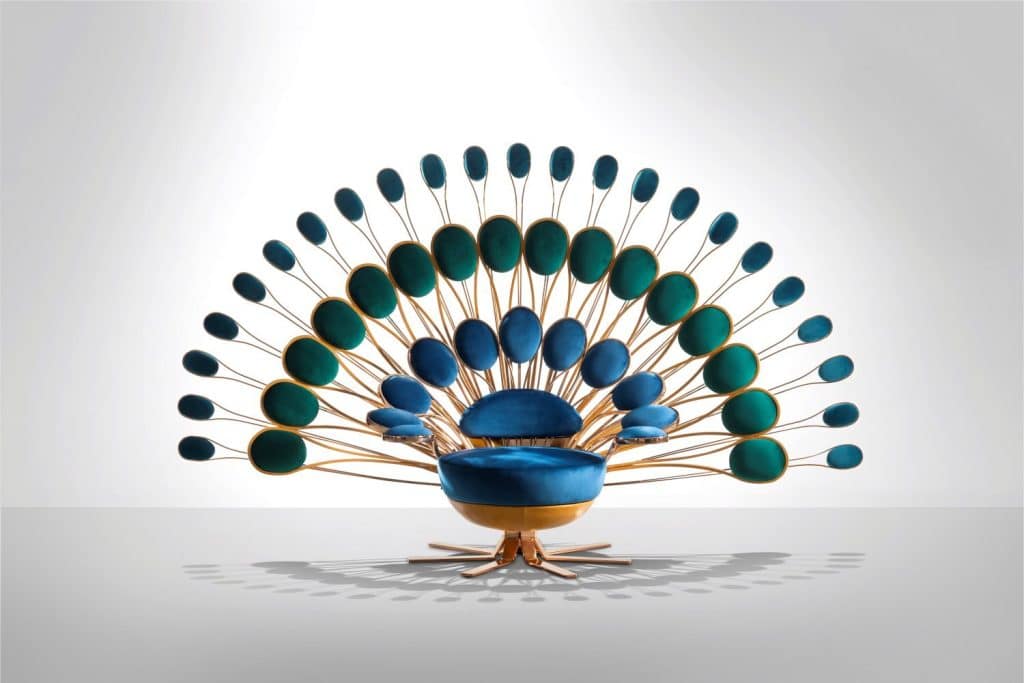 Il Pavone is the King of the encounter. A limited-edition throne created in the image of a peacock, notorious for its dramatic beauty and sublime plumage.
The ceremonial chair explores the idea of seduction without compromise. The collection draws inspiration from the Theory of Handicap, an evolutionary hypothesis that examines the costliness of advertised ornament in the animal kingdom. The peacock, with its wild and colorful feathers, leads a brazen and extravagant existence in the face of possible danger.
The beautiful bird does not hide, and has no endowments in self-defense; his kind chooses form over function and vanity over the sanctuary. Marc Ange's ode to this innate beauty, Il Pavone, uses 70's vintage-inspired camel leather, vibrant blue, and green velvet fabrics, and brass coated in regal bronze plating, to give life to an allegorical convergence of Art & Design.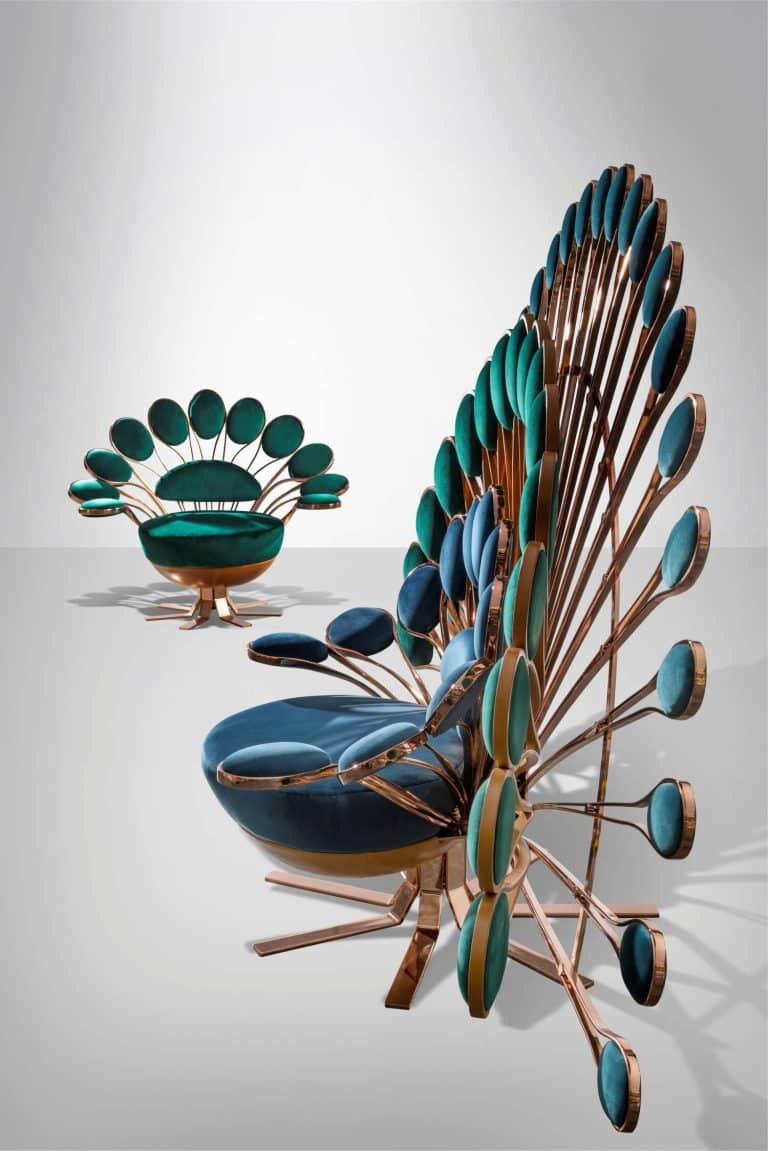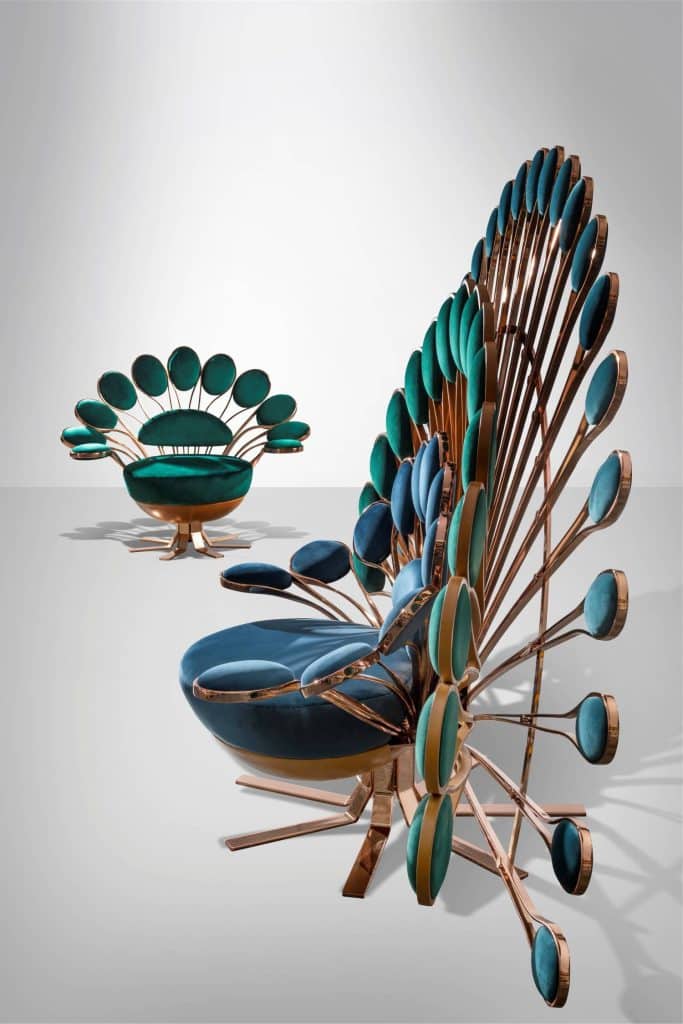 Marc Ange lives between Paris and Los Angeles, where he established a second studio for Bloom Room and draws inspiration from the vibrations of the strange City of Angels. L.A is also a playground for its new project, Nouvelle California. Marc Ange imagines exceptional residences whose architecture and design are influenced by the Californian style and by his aesthetic roots nourished by French elegance and Italian lyricism. In 2017, he co-founded the furniture brand LJ Edition and designed the first pieces of the collection, including Le Refuge, inspired by his childhood memories. Le Refuge, presented at the Salone del Mobile in Milan, will become the most photographed piece of the year. This will be followed by Marc Ange's iconic pieces like Le Roi, Les Araignées, or Le Refuge Lamps. Marc Ange is currently participating in key international art and design fairs, and collaborating with iconic brands on the creation of the extraordinary.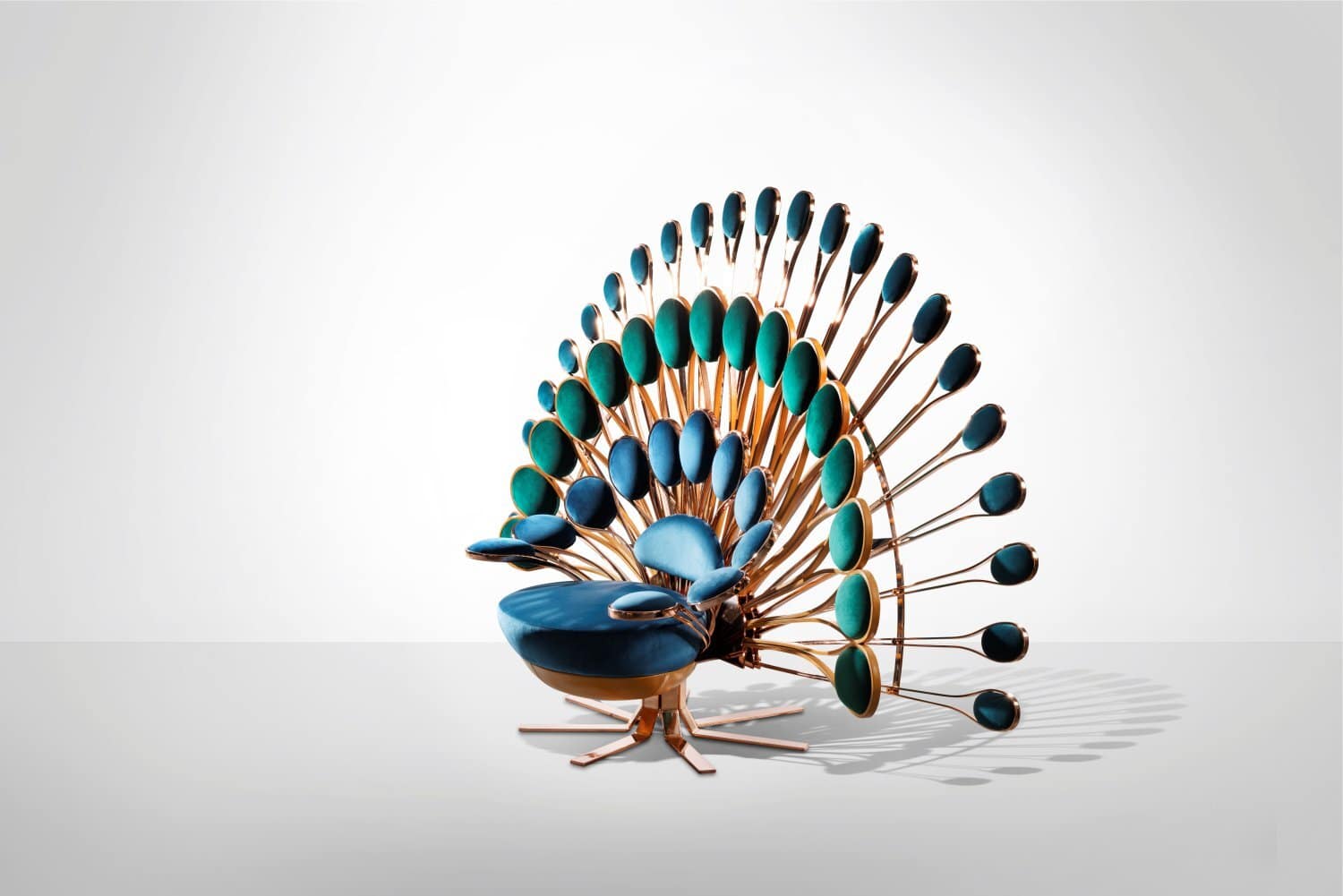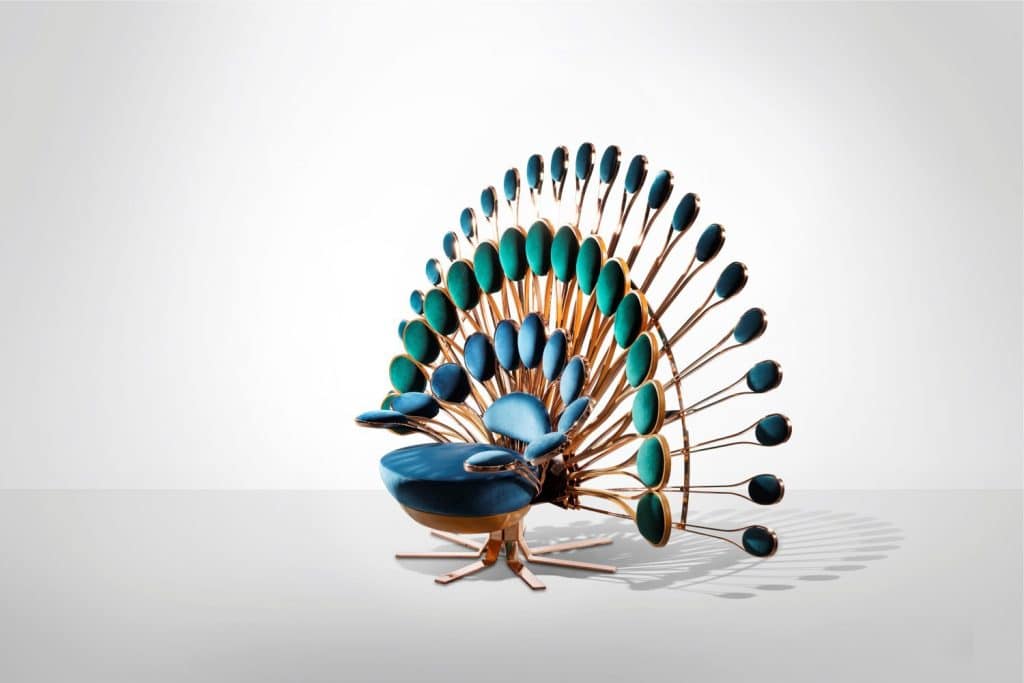 INFORMATION
All images with courtesy of Marc Ange