For its latest campaign, Japanese beer brand Asahi Super Dry takes viewers on a journey through landscapes built around surreal and mysterious Japanese iconography.
Directed by Marco Prestini from Division Sydney, in collaboration with Australian creative agency The Monkeys, this one take film presents the audience with a cinematic world of giant squids, robot geishas, fierce samurai warriors, and sweaty white-collar men. 
The VFX team at Alt worked with the director to help design and build the complex "one-shot" camera trajectory, blending seamless CG set extensions and beautifully shot live-action plates by Australian director of photography Stefan Duscio.
Everything that ended up being shot on set was the result of several weeks of endless preparation and a heavy process of technical pre-animation. The film itself was composed of five huge sets build designed by production designer Michael Iacono.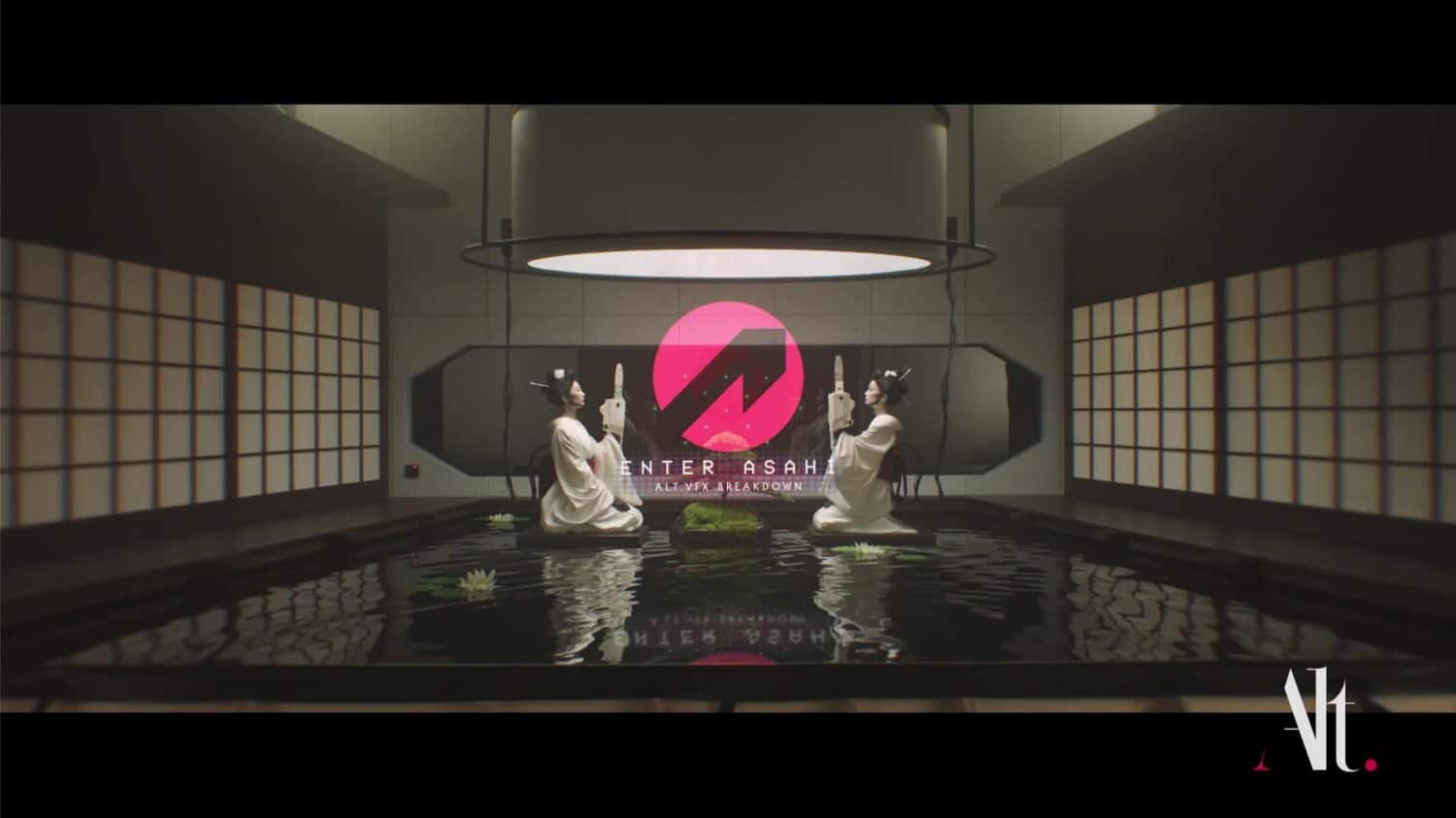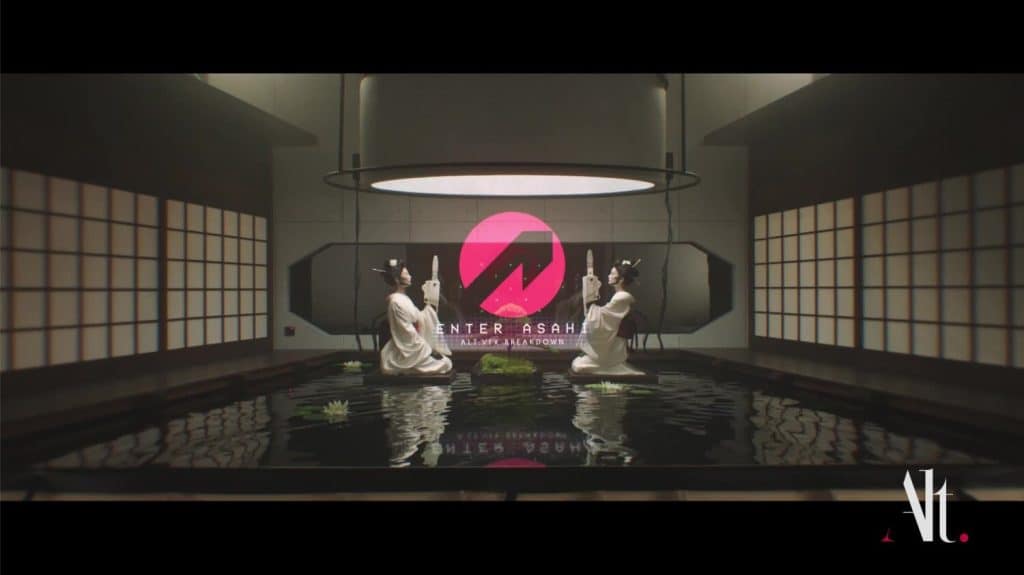 One of the most complex scenes involved a character battling a gigantic squid underwater, which was executed via a process known as "dry for wet" — a film technique in which smoke, colored filters and/or lighting effects are used to simulate a character being underwater while filming on a dry stage. The team at Alt did a rough animation of the squid to help drive the actions of the talent and the stunt team on the day, before spending the final weeks perfecting the look of the photoreal monster.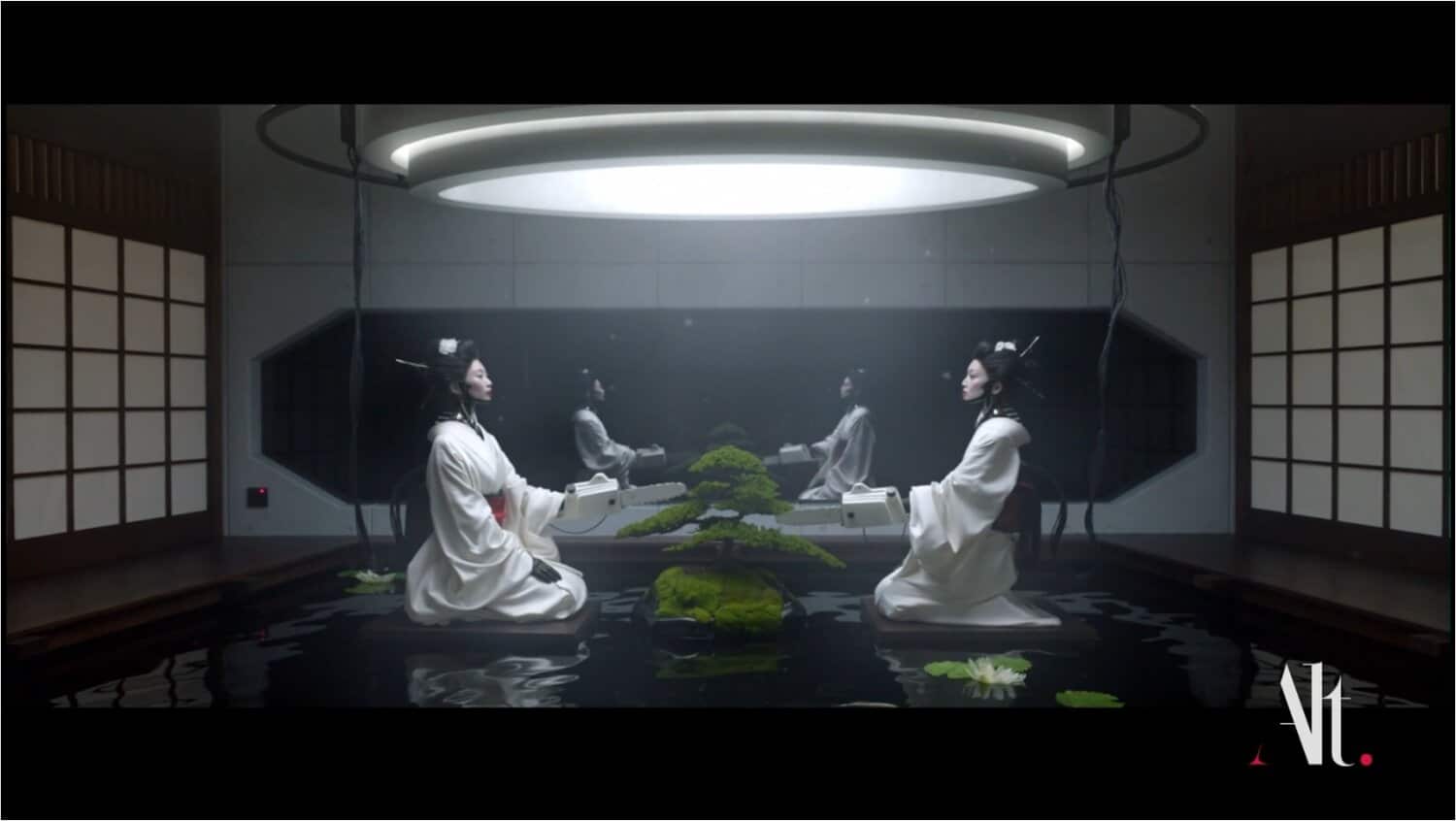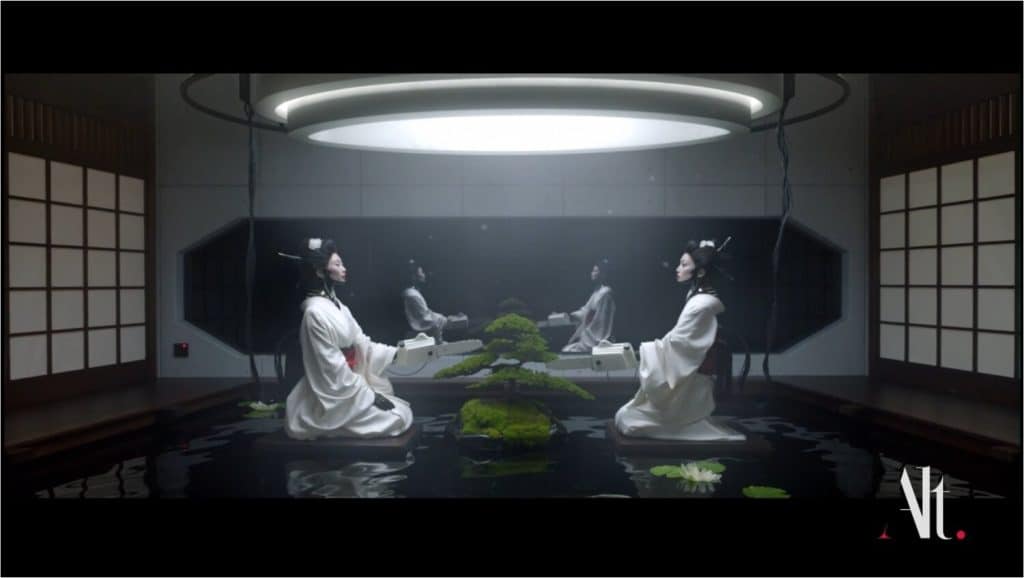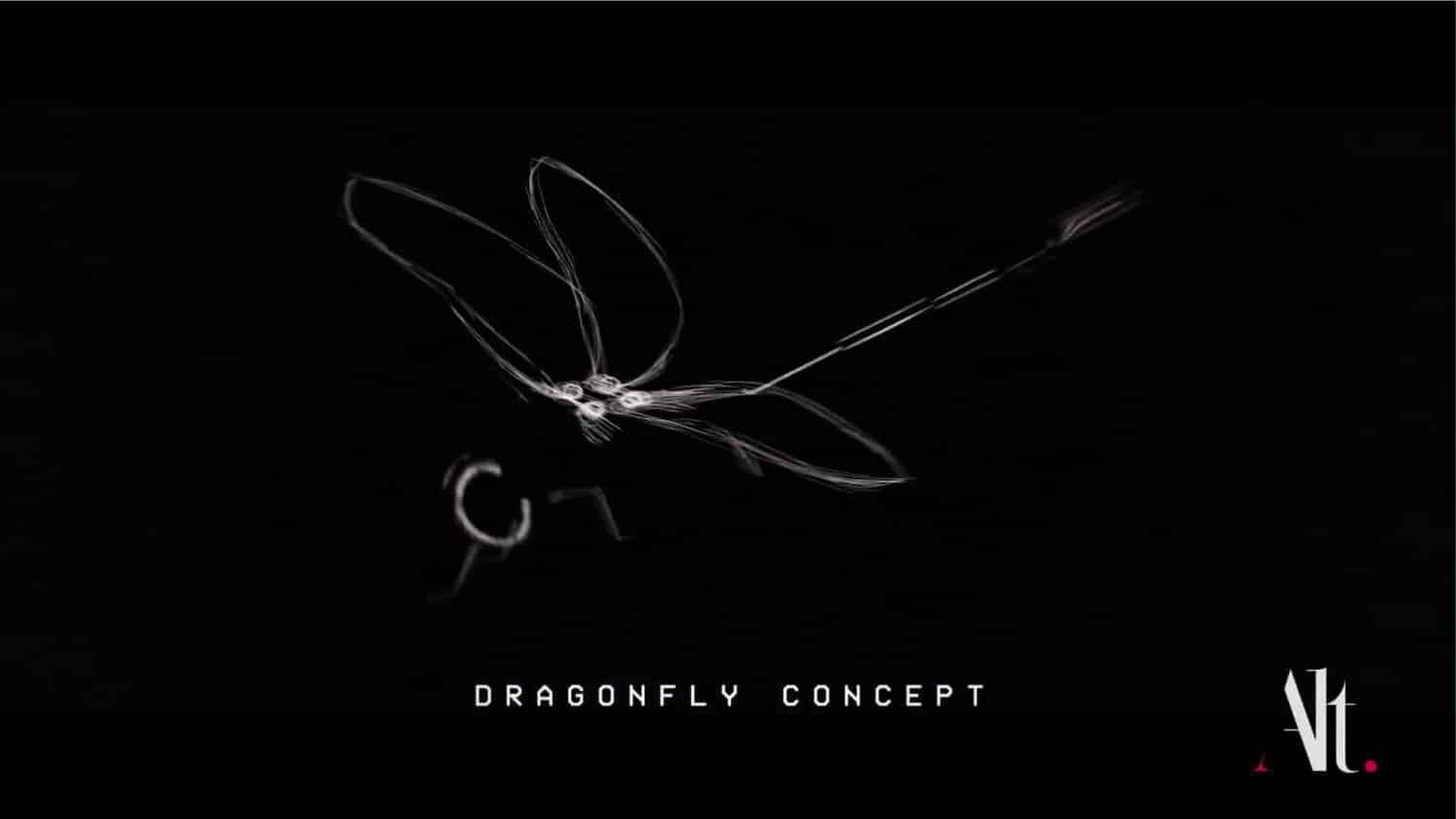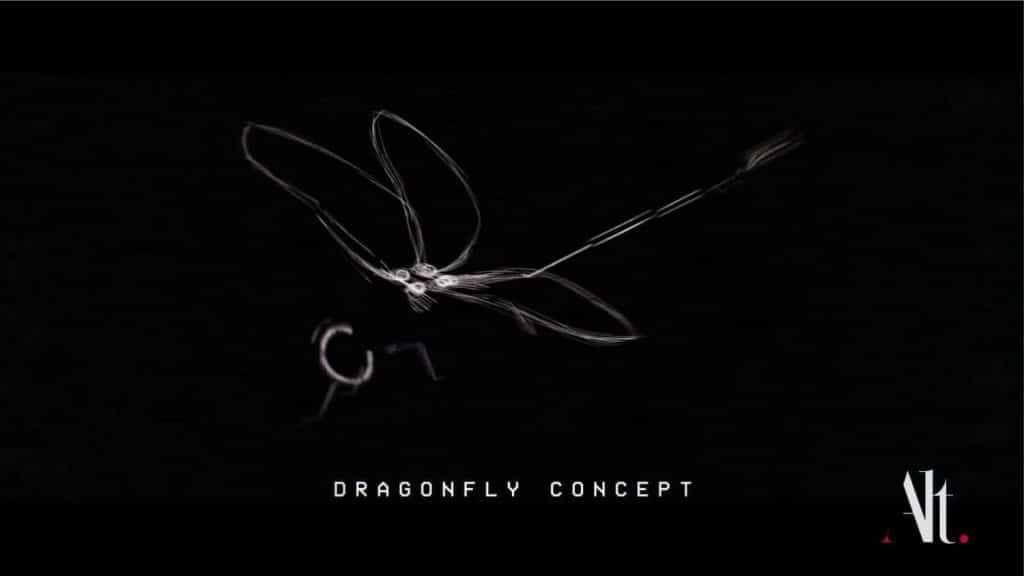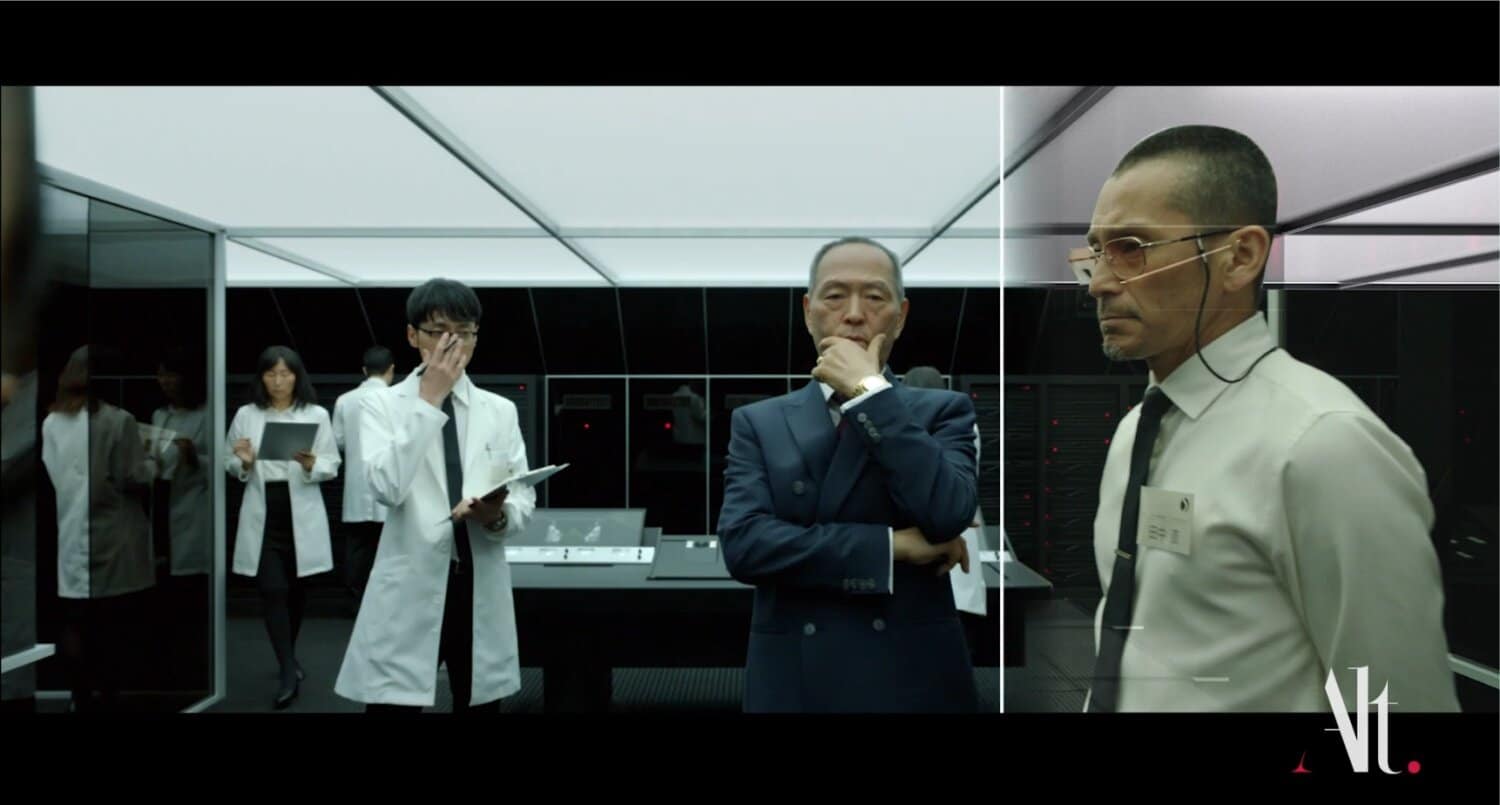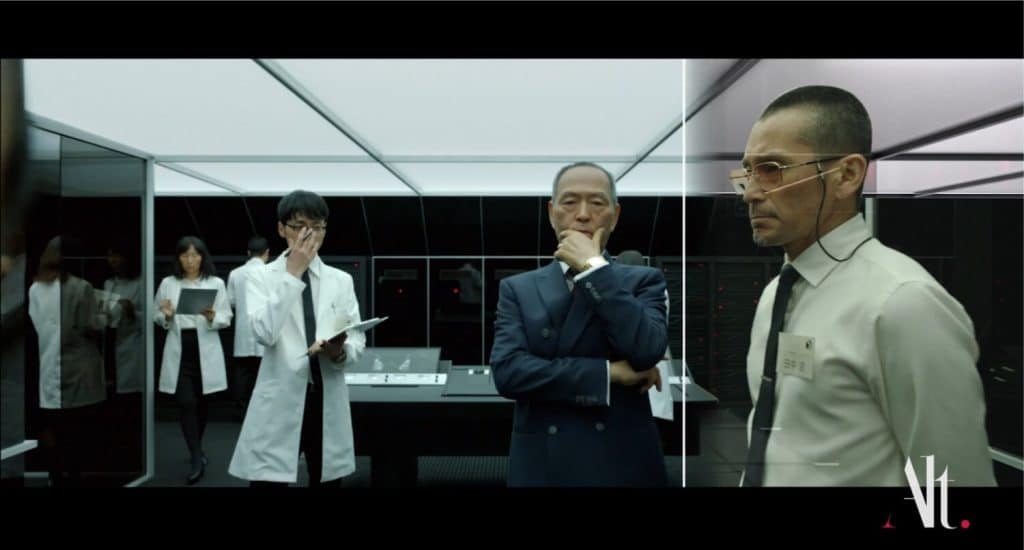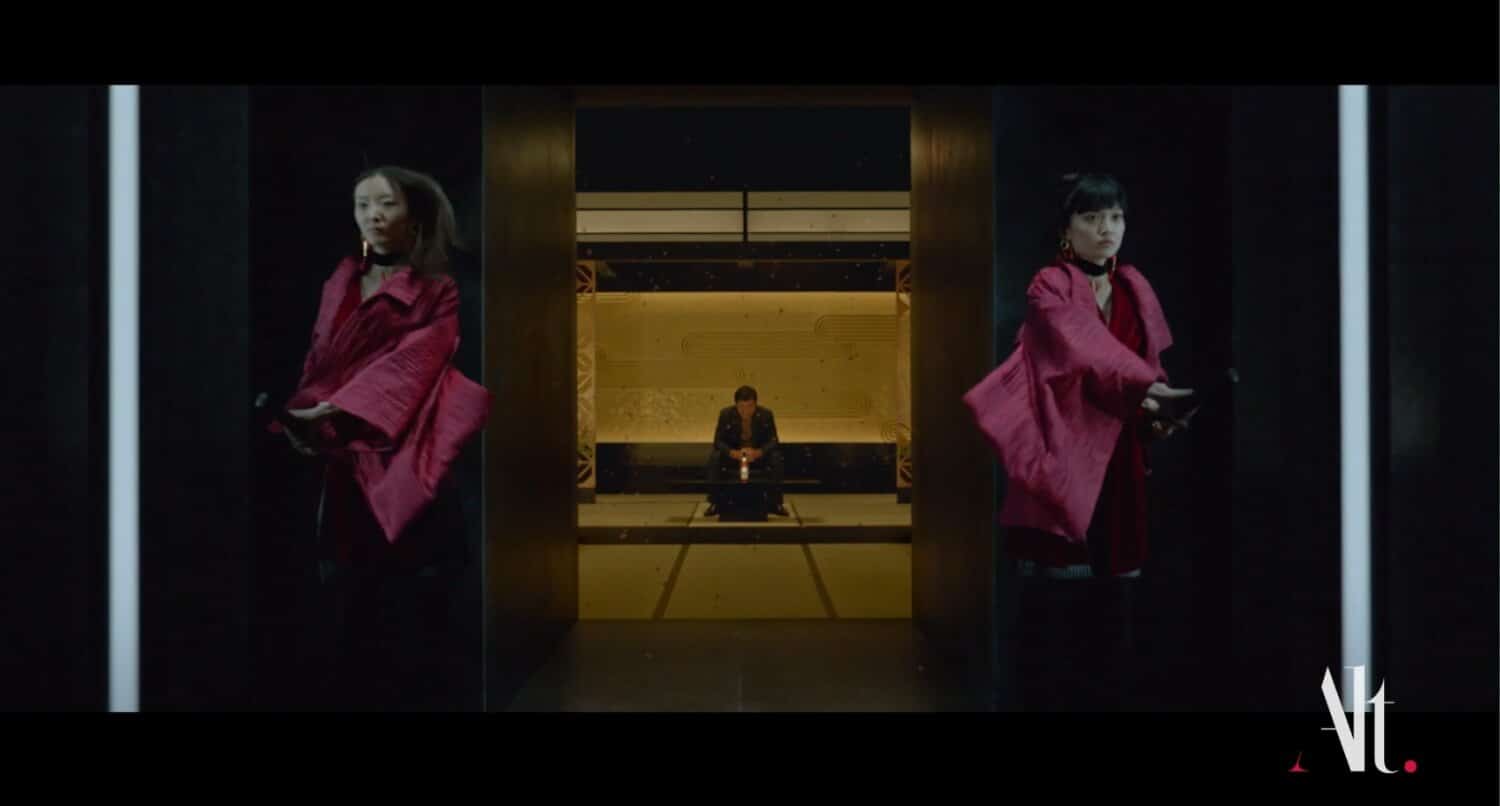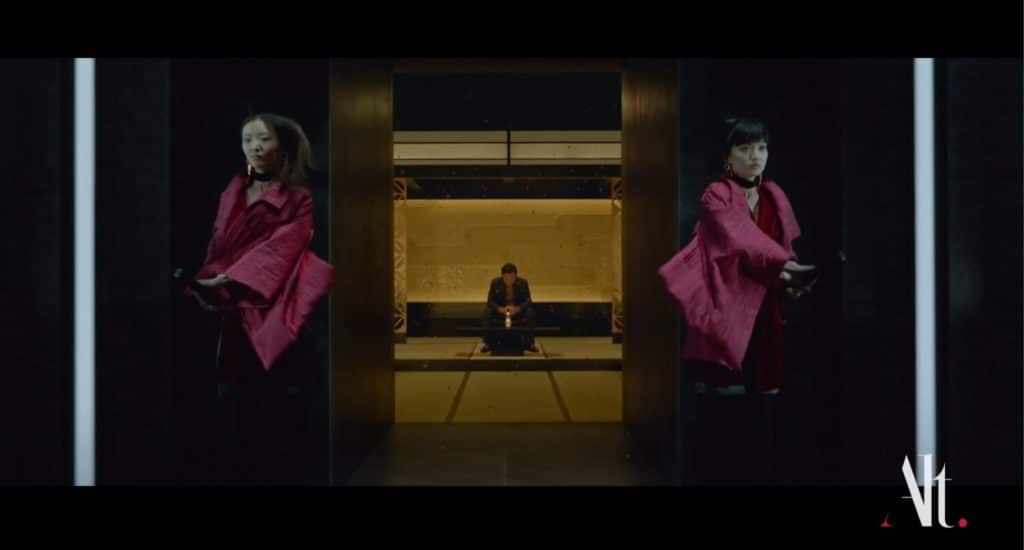 INFORMATION
Client: Asahi Premium Beverages
Agency: The Monkeys Melbourne
CEO: Paul McMillan
CCO: Ant Keogh
Creative Director: Wayne Ching
Art Director: Joe Sibley
Writers: Ant Keogh, Wayne Ching & Hugh Gurney
Head of Production: Romanca Jasinski
Production Company: Division Sydney
Director: Marco Prestini
Executive Producer: Genevieve Triquet
Producer: Nick Simkins
D.O.P: Stefan Duscio
Production Design: Michael Iacono
Costume Designer: Joanna Mae Park
Editor: Dan Lee @ The Butchery
VFX & Post Production: Alt. VFX
VFX Supervisor: David Edwards
Executive Producer: Tyrone Estephan
VFX Producer: Adrianna Spanos
Colourist: Edel Rafferty
Sound Design: Paul Le Couteur @ Nylon Studios
Music: Level Two Music
All visuals with courtesy of Marco Prestini