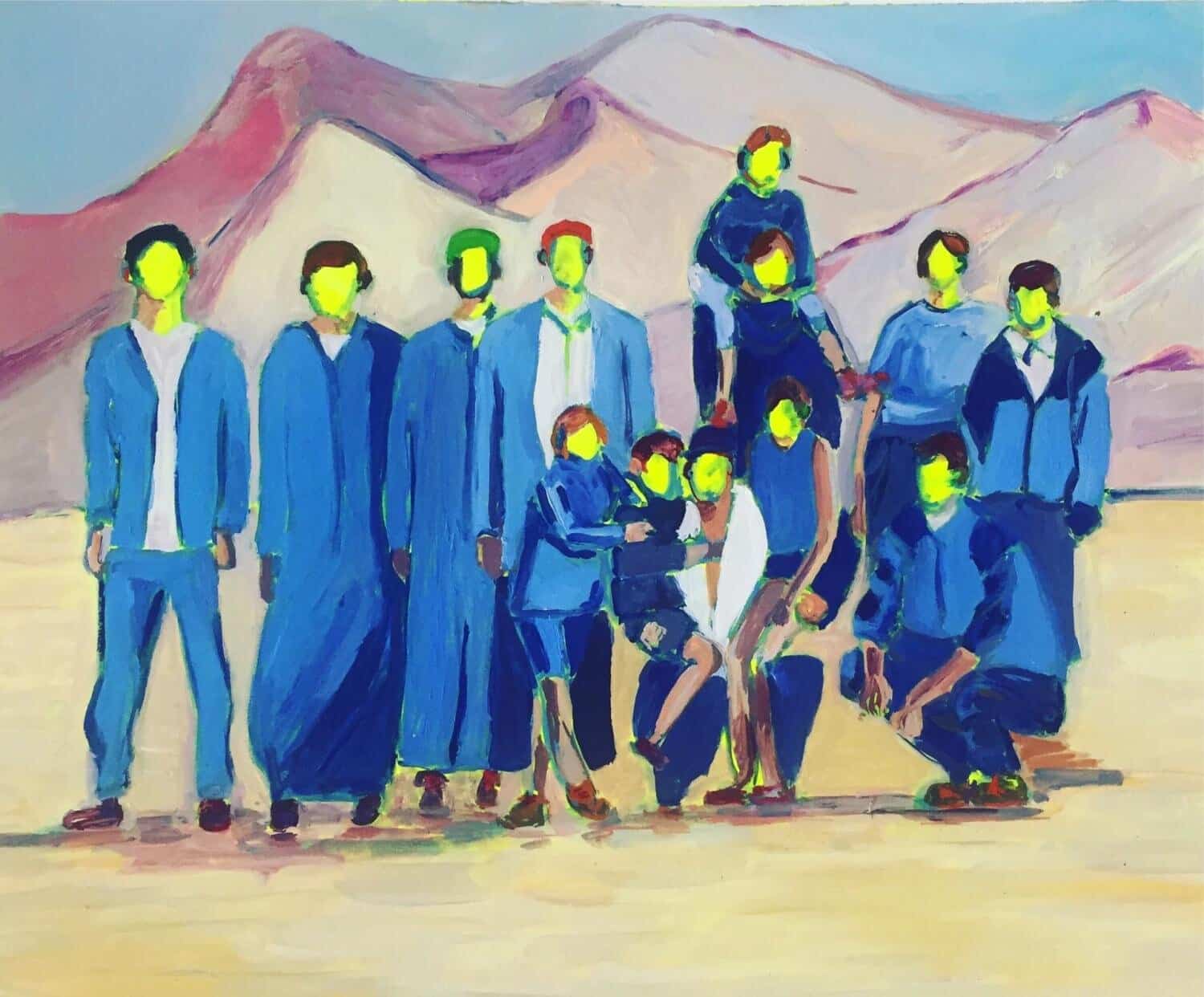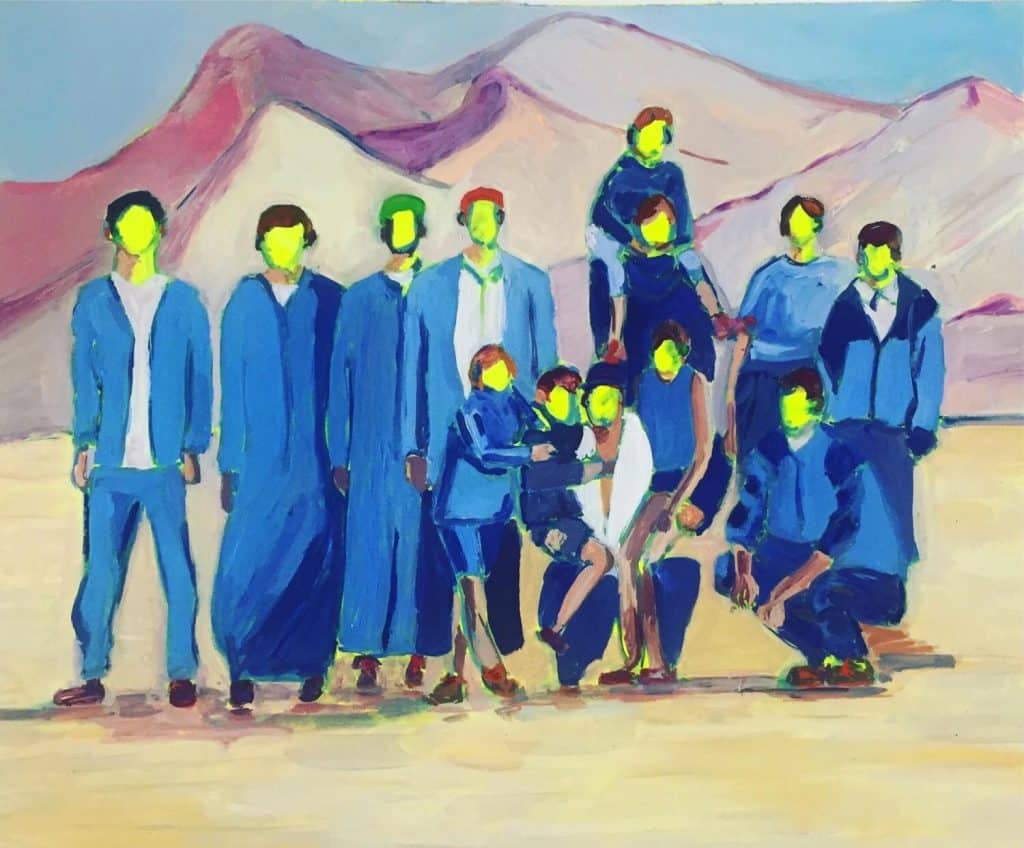 Born in Paris, Margaux Derhy is a London-based artist.
Counting on a backdrop of education at some of the most prestigious art schools in the world such as Central Saint Martins, and the Royal College of Art – both London-based – thus notably growing in practice and knowledge. Derhy defines her artistic practice as multidisciplinary, imbued with melancholic feelings, as well as nuances and shadows of blue. Taking inspiration from French painters as the post-Impressionist Paul Gauguin and Edward Munch, of whom she reflects their unconventionality, out-of-the-box thinking, and their rebellious spirit in her figurative art; at the base of everything is the relentless study of the secret's lives of colors. Contemporary art is embedded too, her surroundings are details that amuse her intrinsically. Traveling to South Africa for a residency both in 2017 and the following year 2018, her colors became more vibrant, adjoining a new technique to her practice: embroidery. There in the endless horizons, she could reconnect with the energy of her soul and roots, whilst rediscovering a familiar narrative being her dad of Moroccan origins.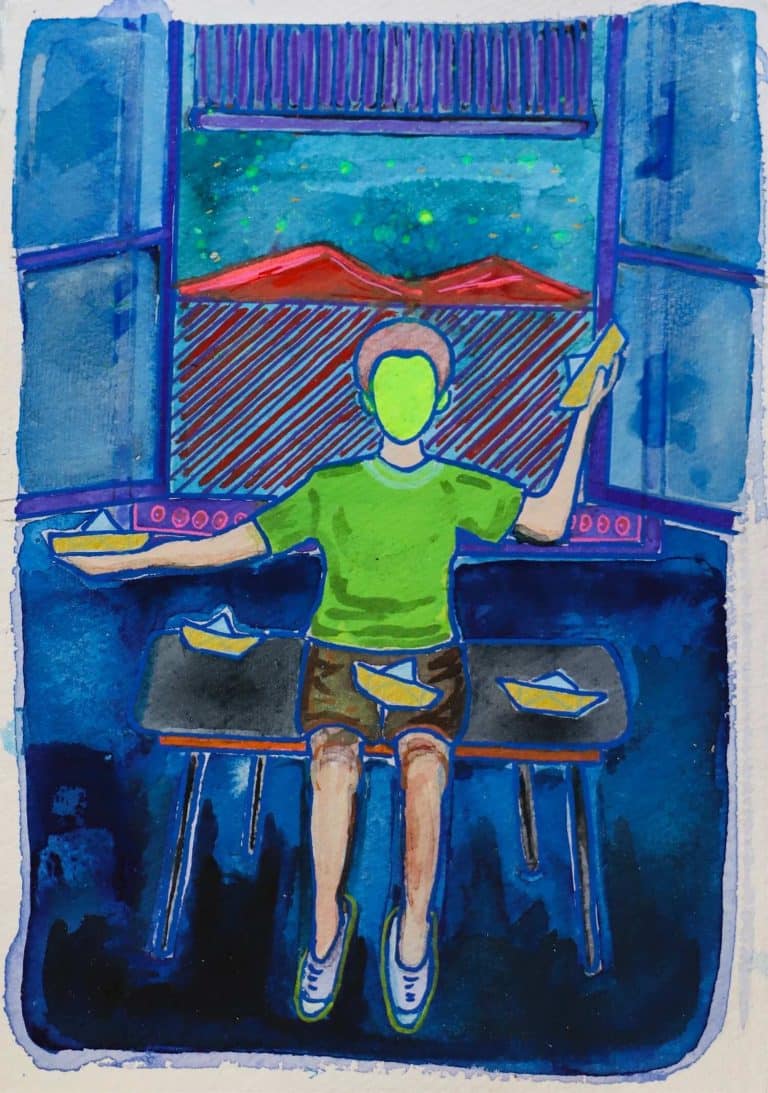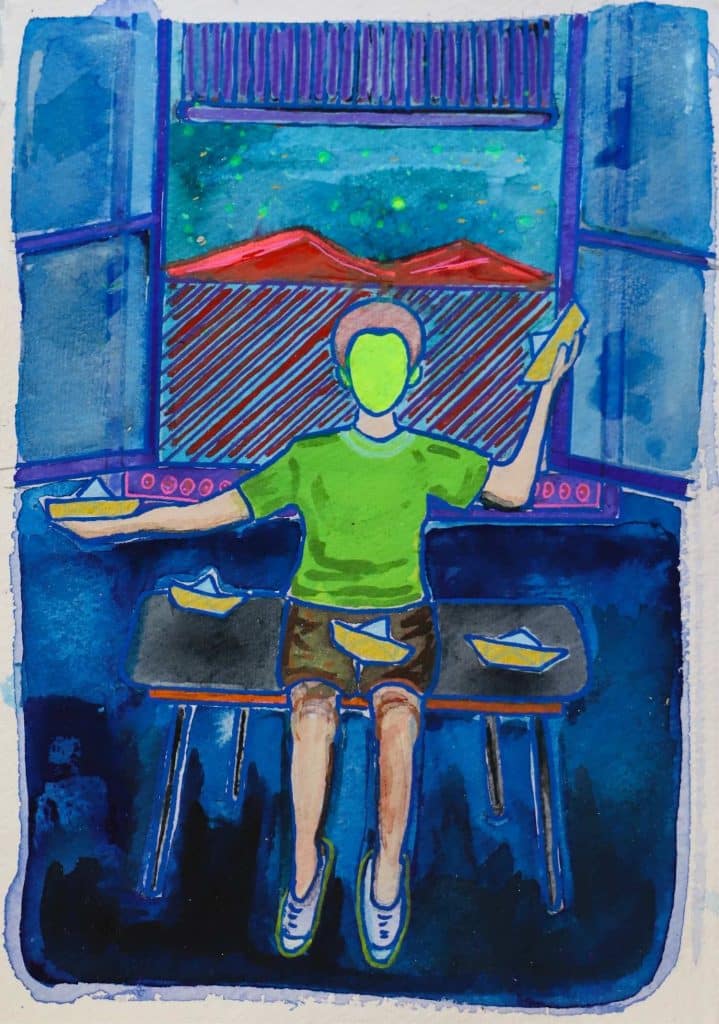 Derhy practice is intense and visually pleasing. Now she is exhibiting two unique pieces with Artistellar in a virtual online exhibition titled "TwentyTwenty Women" dedicated to great emerging female artists. The concept behind spills out of Mary Gabriel's book "Ninth Series Woman", five women who dare to enter male-dominated spaces, never as muses, yet as artists. Margaux's "One and also two more, 2019", engages with cooler nuances, playing with transparencies and almost embodying the multi-shaped forms of the soul. Conscious and subconscious meet in a dreamy status. Underneath lay psychological themes relating to the afterlife, death, and absence, often neglected and rarely approached according to the artist's beliefs. The theme of the absence is recurrent in the second piece too, "The Pieta and the Fantastic, 2019", where the topic is addressed in an aura of acceptance, what should we do to accept the loss of someone we love? On many levels, the psychological storyline runs through both pieces, plunging the viewer in a suspended status of being, necessary to appreciate the works to the fullest.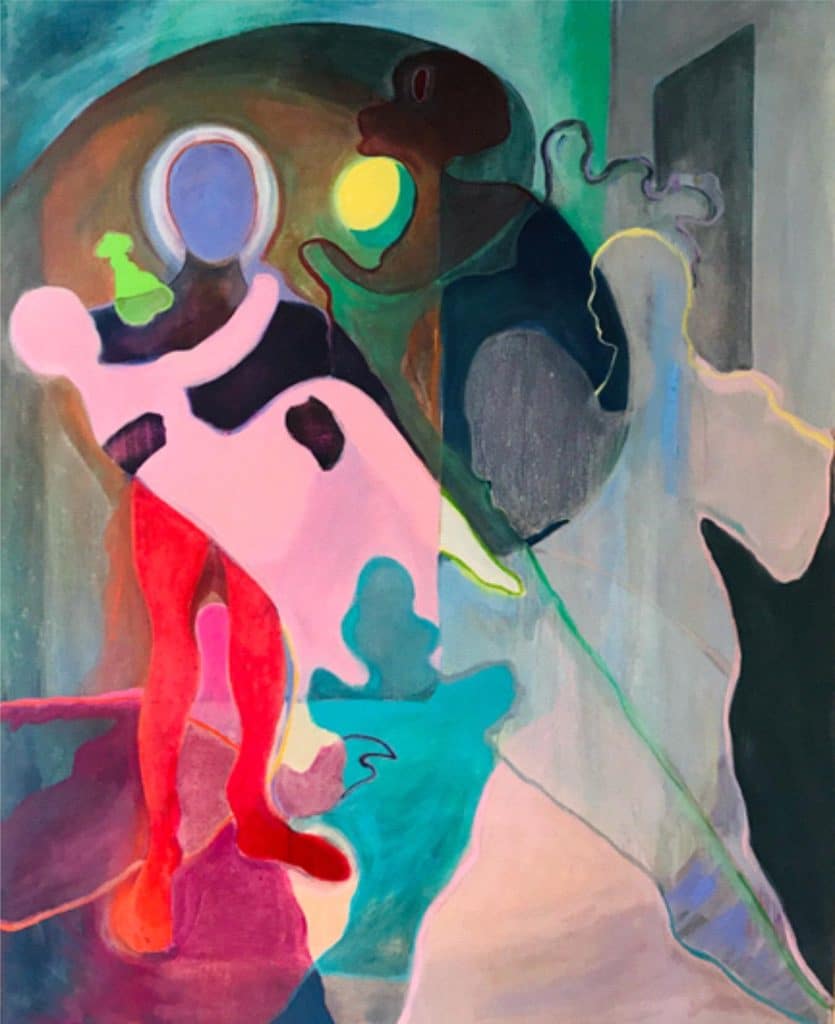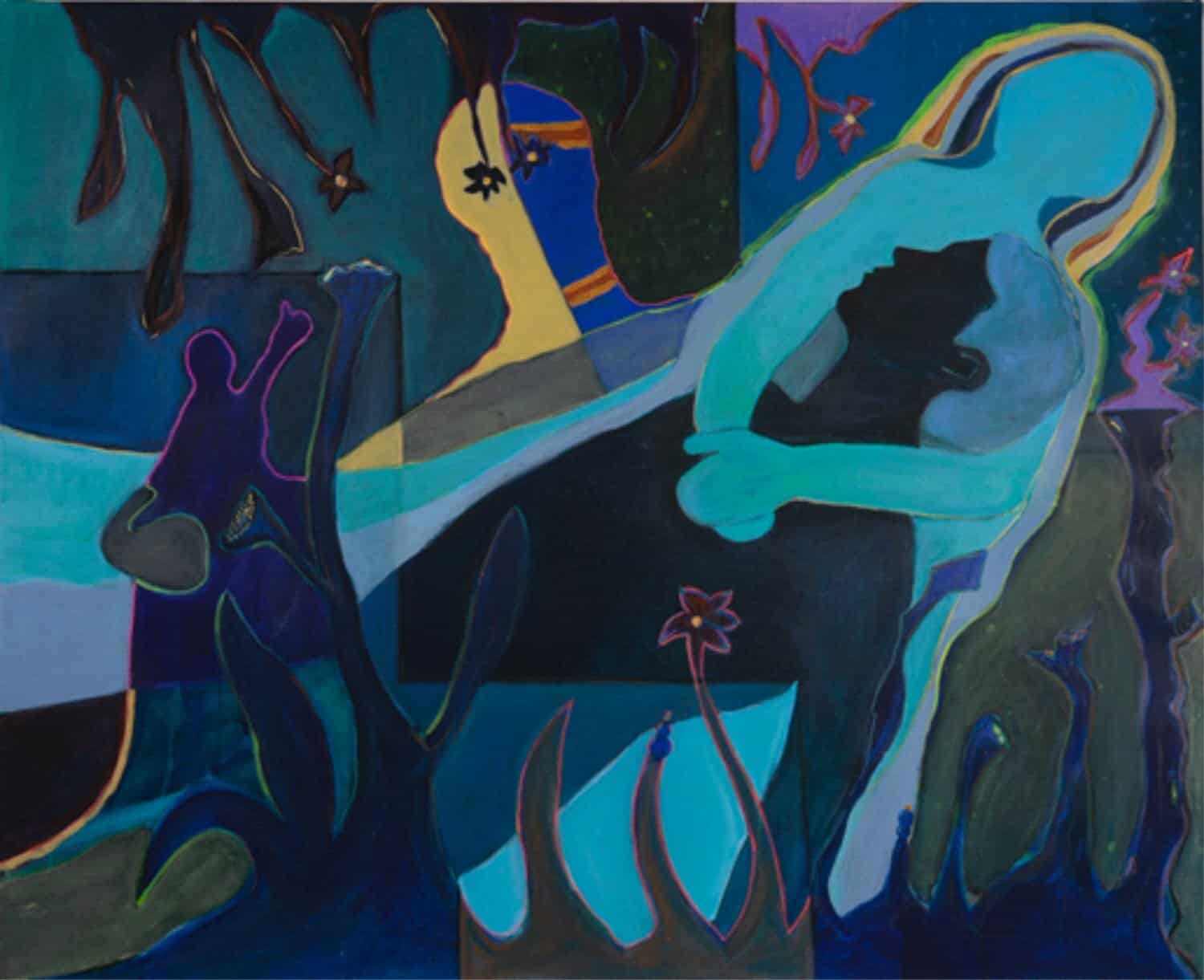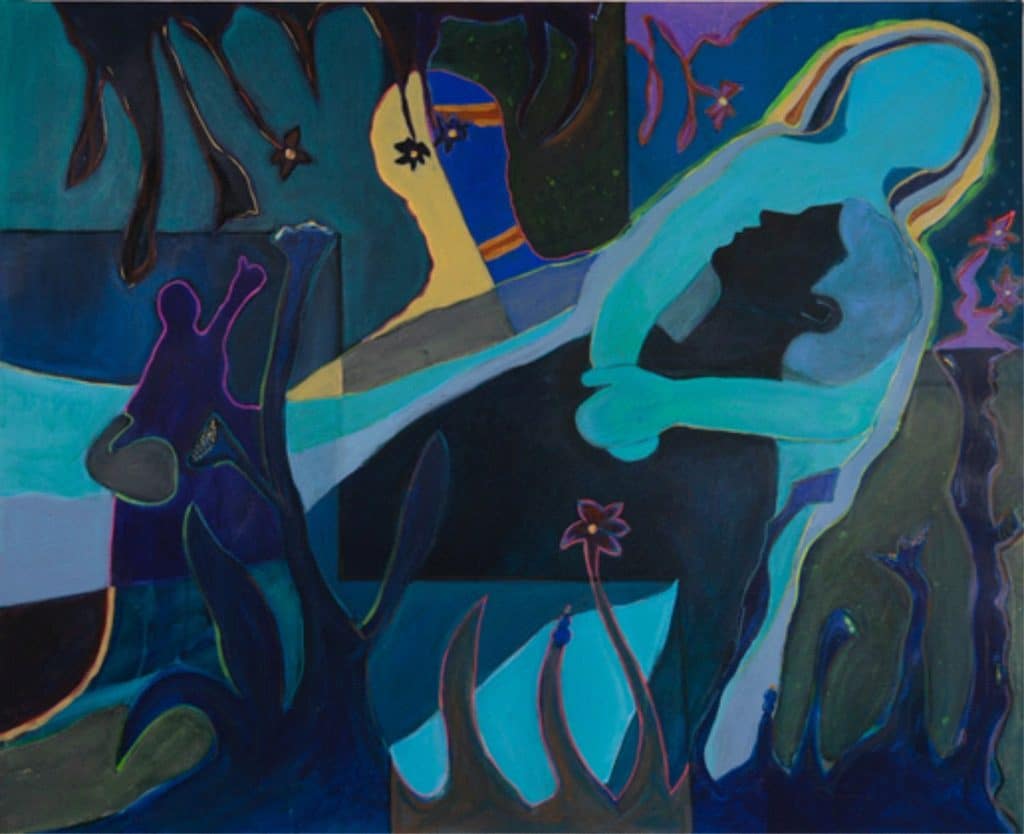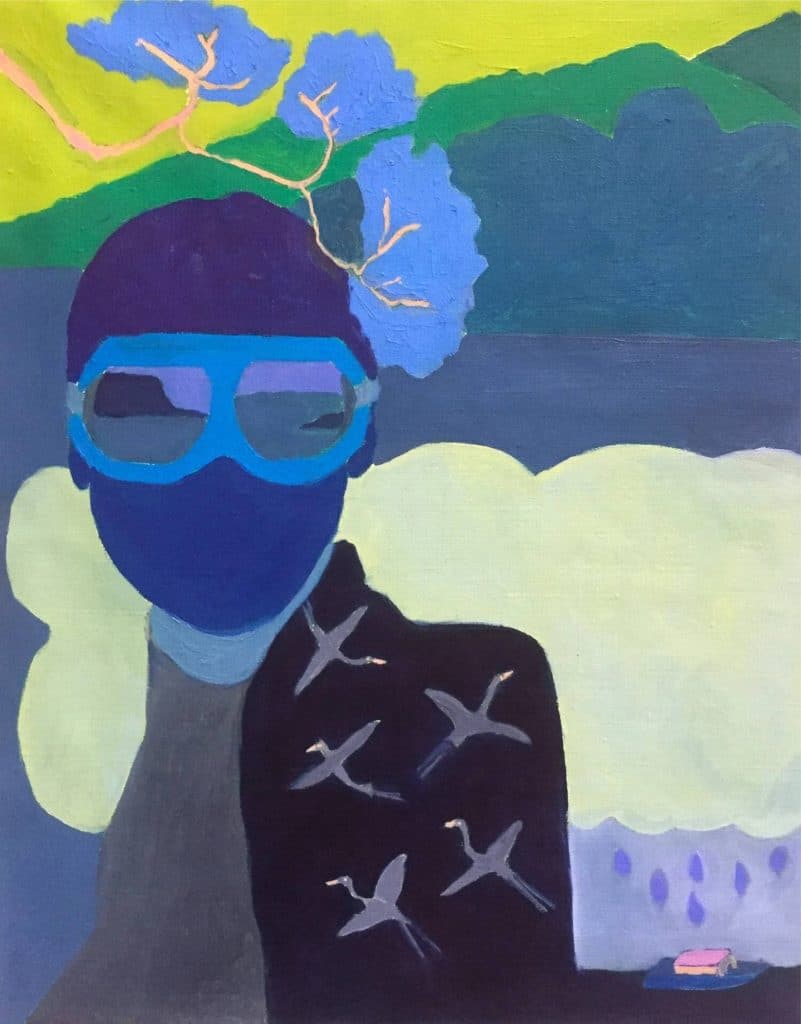 INFORMATION
Images with courtesy of Margaux Derhy