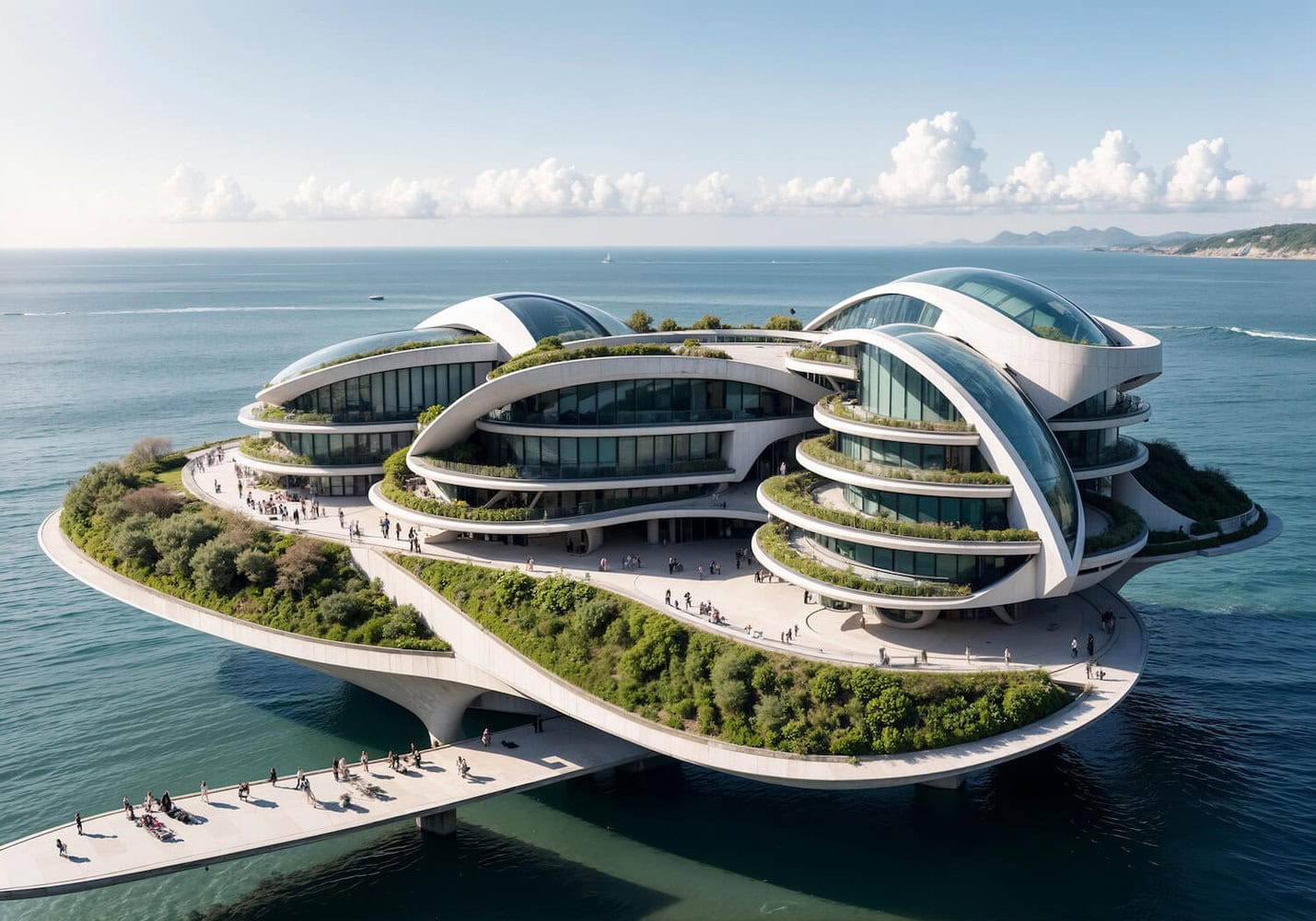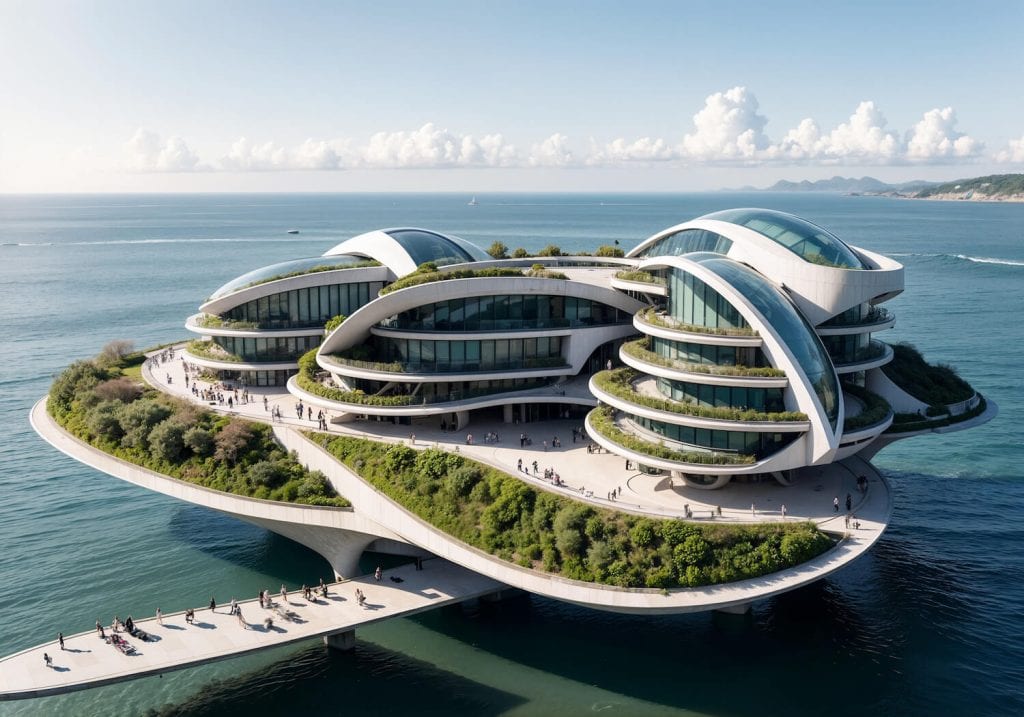 Marine Meadows
Crafted by the innovative minds at Arestea, led by Principal Architect Vasily Gogidze, the visionary project known as "Marine Meadows" stands as an unprecedented fusion of architecture and nature. Nestled within a fictional location, this extraordinary concept stands as a testament to innovative AI architecture, designed through generative methods and poised to revolutionize our perception of habitats.
The project envisions a series of small, artificial islands forming a breathtaking archipelago, where sinuous organic forms gracefully merge with the surrounding seascape, inspired by the beauty of natural shapes. This visionary ensemble pays homage to the undulating waves and the elegant dance of marine life, seamlessly integrating with the picturesque environment.
Going beyond the traditional human-centric approach, Marine Meadows seeks to establish a symbiotic relationship between the constructed environment and the natural world. It aims to bridge the gap between humanity and other living organisms, creating a harmonious ecosystem. By integrating birds, insects, and plants into its design, this utopia becomes a holistic living space, echoing the communion between man-made and natural environments.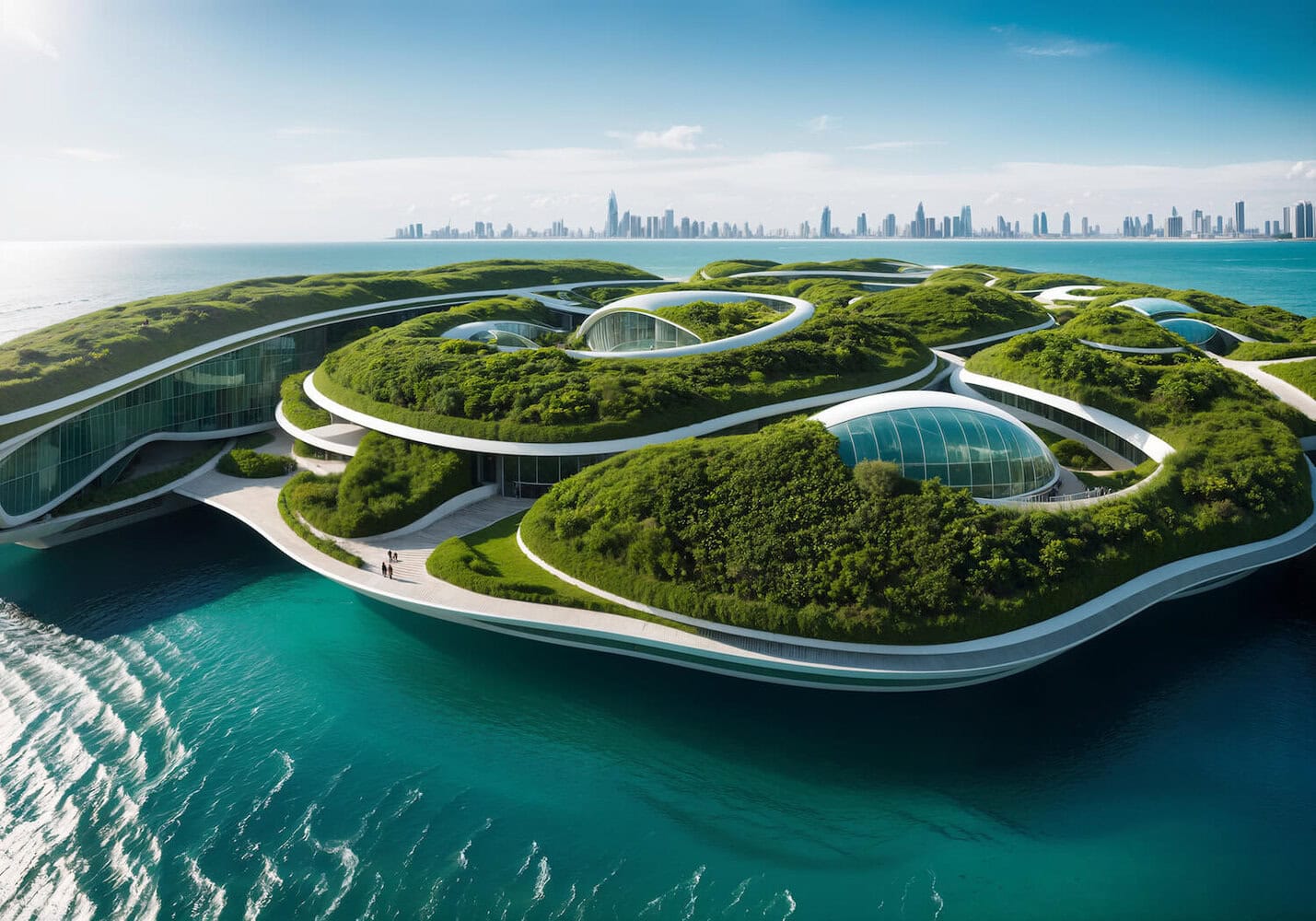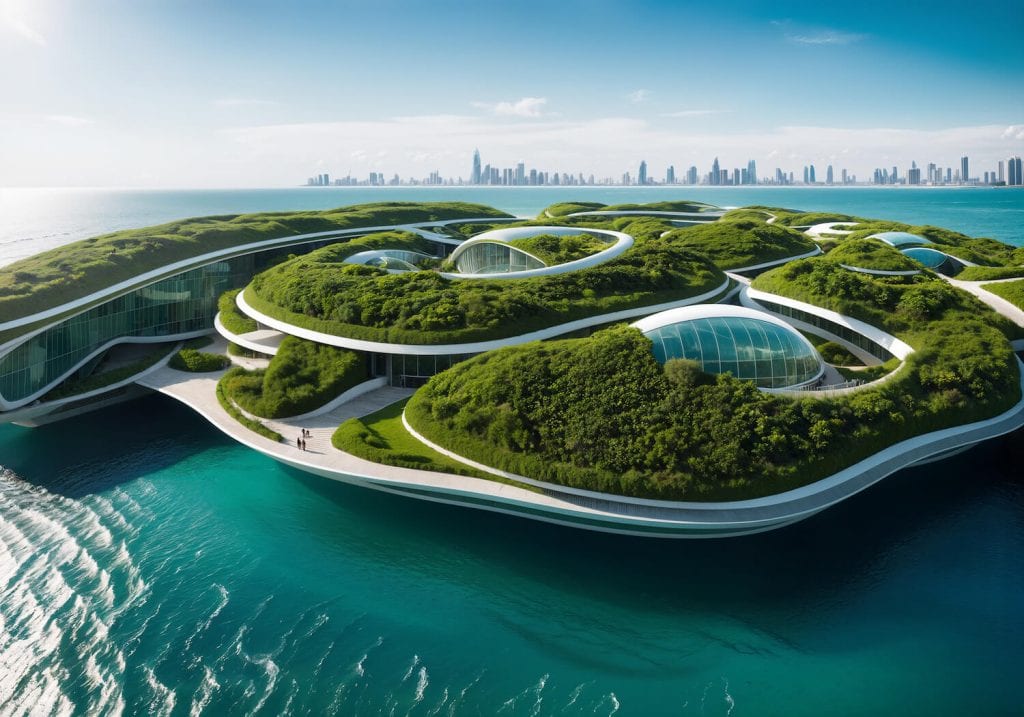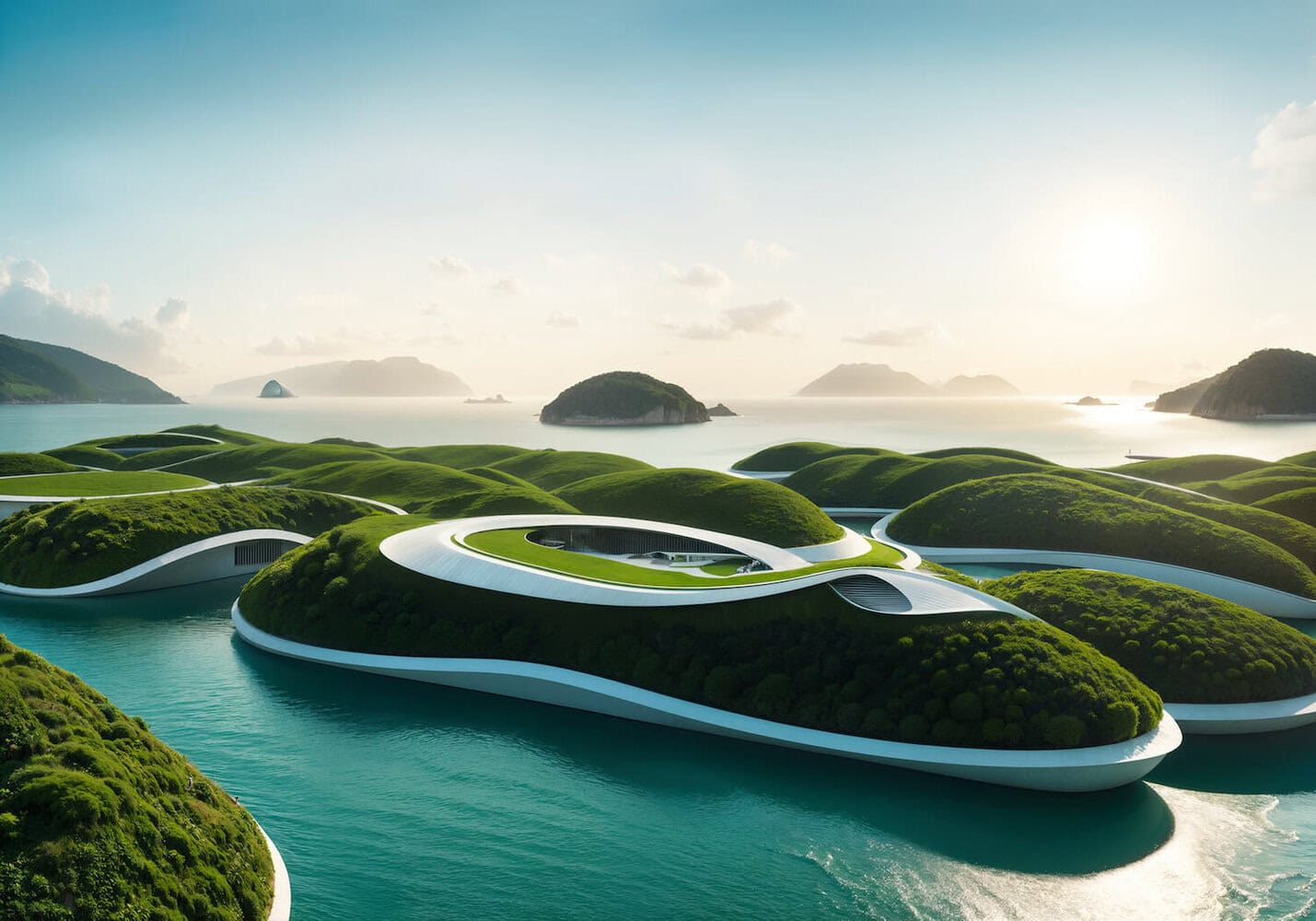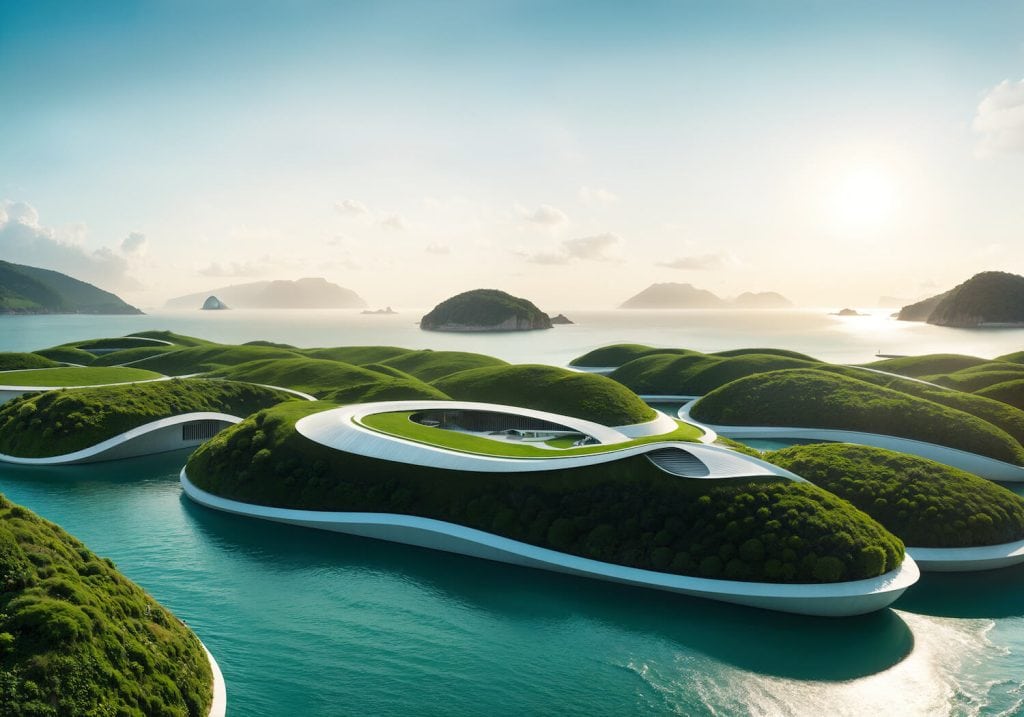 However, this project's significance extends far beyond its aesthetic appeal. By harnessing the power of underwater tides for clean and renewable energy, implementing rainwater collection systems, and employing sophisticated wastewater treatment mechanisms, Marine Meadows adapts to the changing environmental landscape. It thrives as an oxygen-producing and carbon dioxide-absorbing oasis, augmenting urban biodiversity and reducing air pollution.
Marine Meadows emerges as an educational and scientific platform, fostering conservation and representing a visionary future of coexistence. Its transformative design stands as a bridge between urban landscapes, diverse organisms, and the grandeur of the oceans, envisioning a world where the exchange between humans and nature leads to a harmonious and sustainable future.