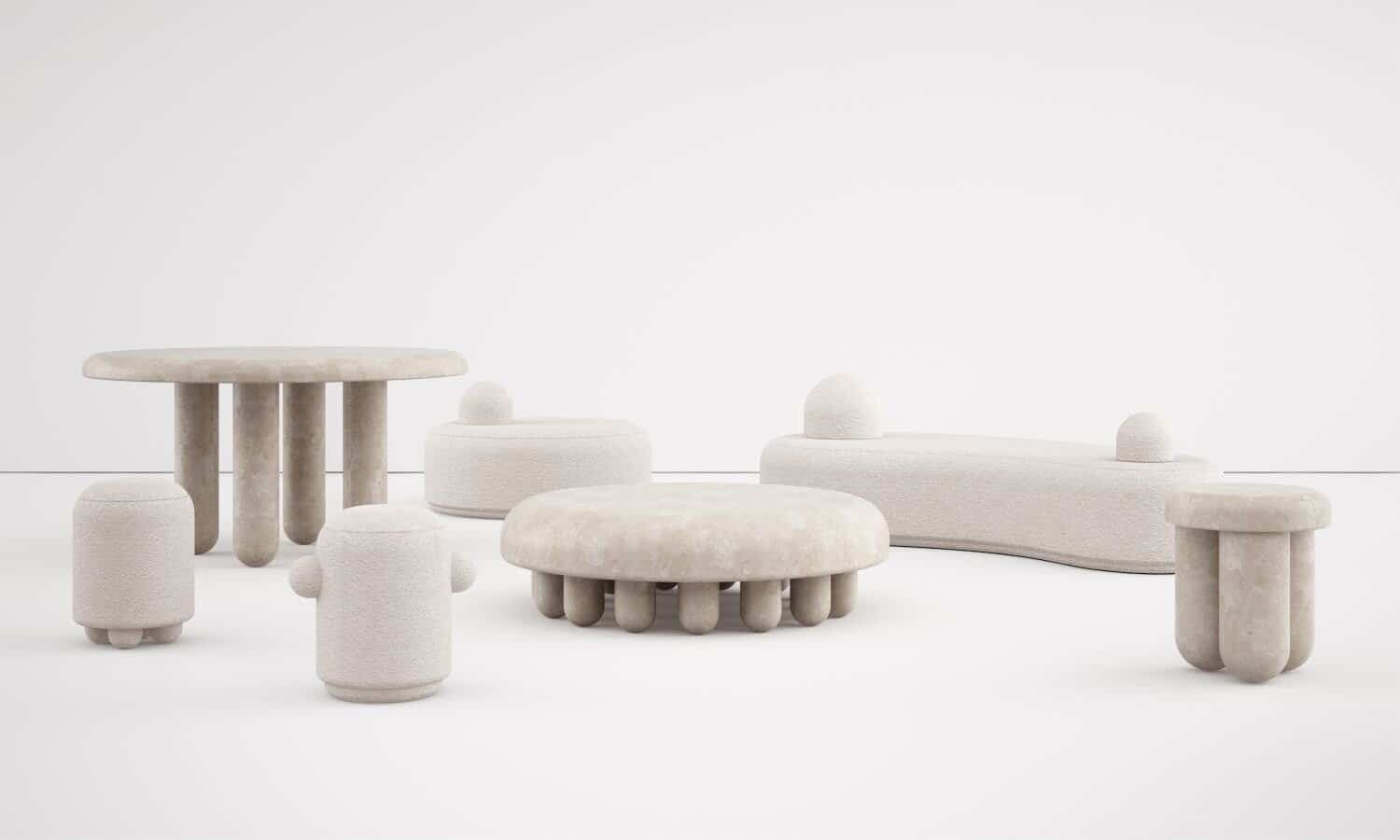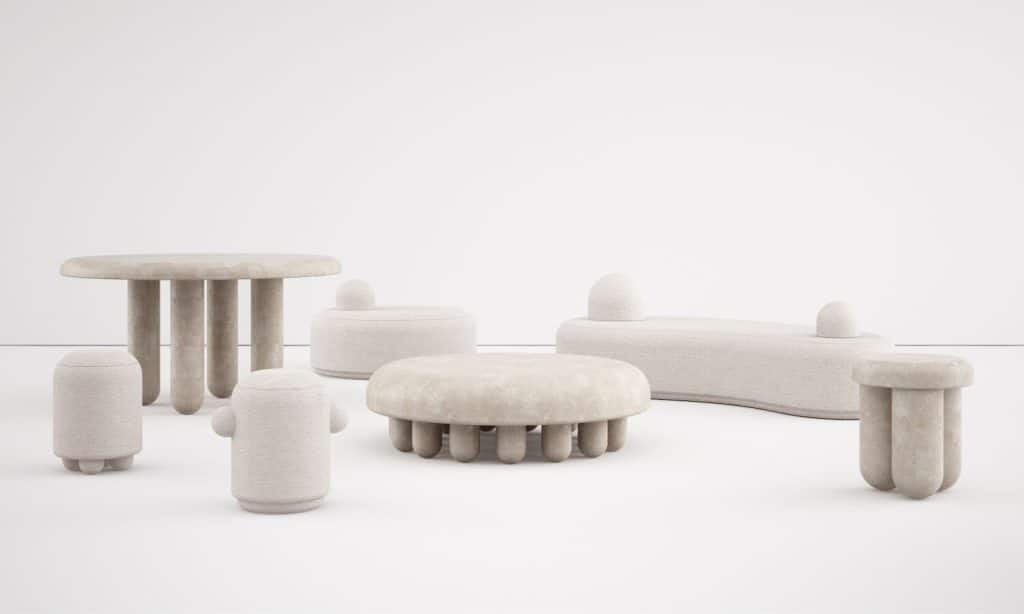 ORSETTO is a collection of sculptural furniture designed by the young Parisian architect and designer Martin Massé.
The curved shapes of the pieces in this collection transport us into a world of extraordinary creatures. A surrealist atmosphere which finds its inspiration in the shapes of Miyazaki's characters, in science fiction films but also in the childhood memories of its creator, emerge from these sculptures.
Each of the pieces imposes its presence in an interior, like a new inhabitant of the place. It is as if they made a movement with their feet. The natural materials used to reinforce the animal character. The curly woolen fabric seats are reminiscent of the precious astrakhan furs. The solid Navona travertine directly from Italy from the tables and pedestal table imposes a strong presence.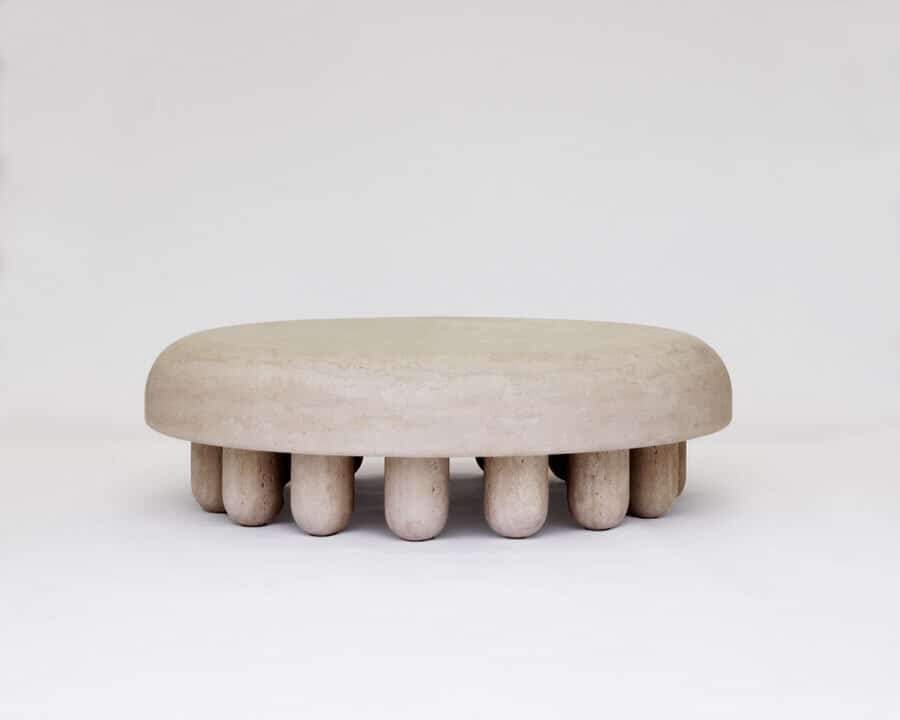 Between softness, suppleness, and brutality the imagination escapes and everyone will be able to interpret the designer's gesture by drawing from their own memories. The pieces of art in this collection are offered in a limited edition of 12 pieces and signed by the designer. The materials that make it have been carefully selected. These pieces are made by the best French craftsmen in France.
With their historical know-how, the stonemasons of the Ateliers Saint-Jacques for the travertine pieces and the Ateliers Joffre for the fabric pieces make these pieces by hand and with passion. This collection won first prize in the «Créateurs Design Awards» competition in January 2020 and is distributed by STUDIOTWENTYSEVEN in the US and Kolkhoze in France.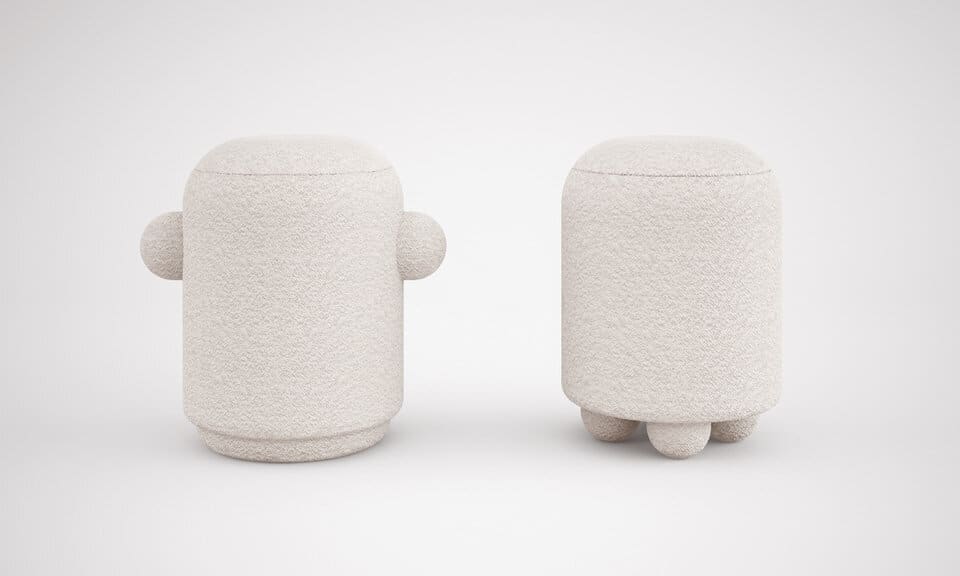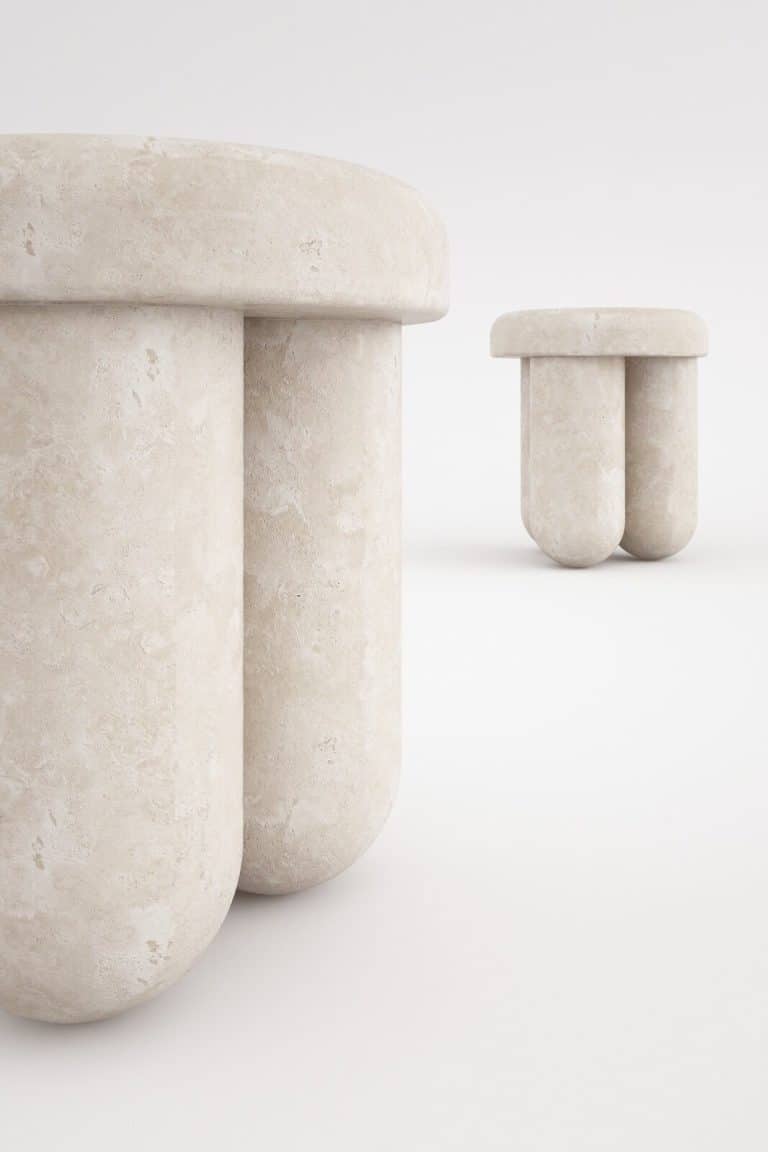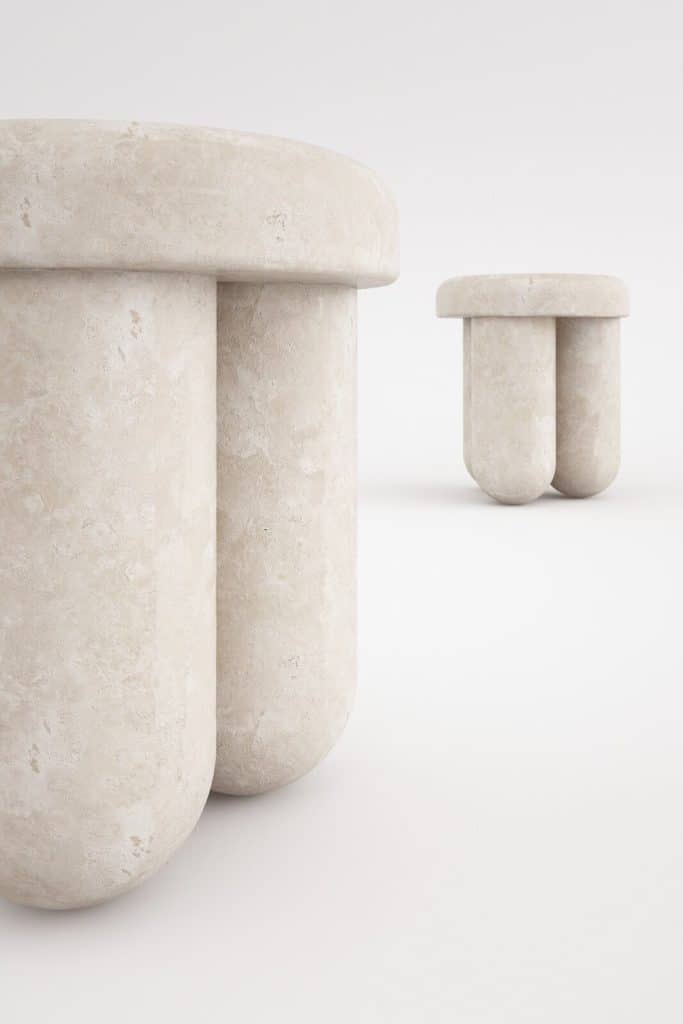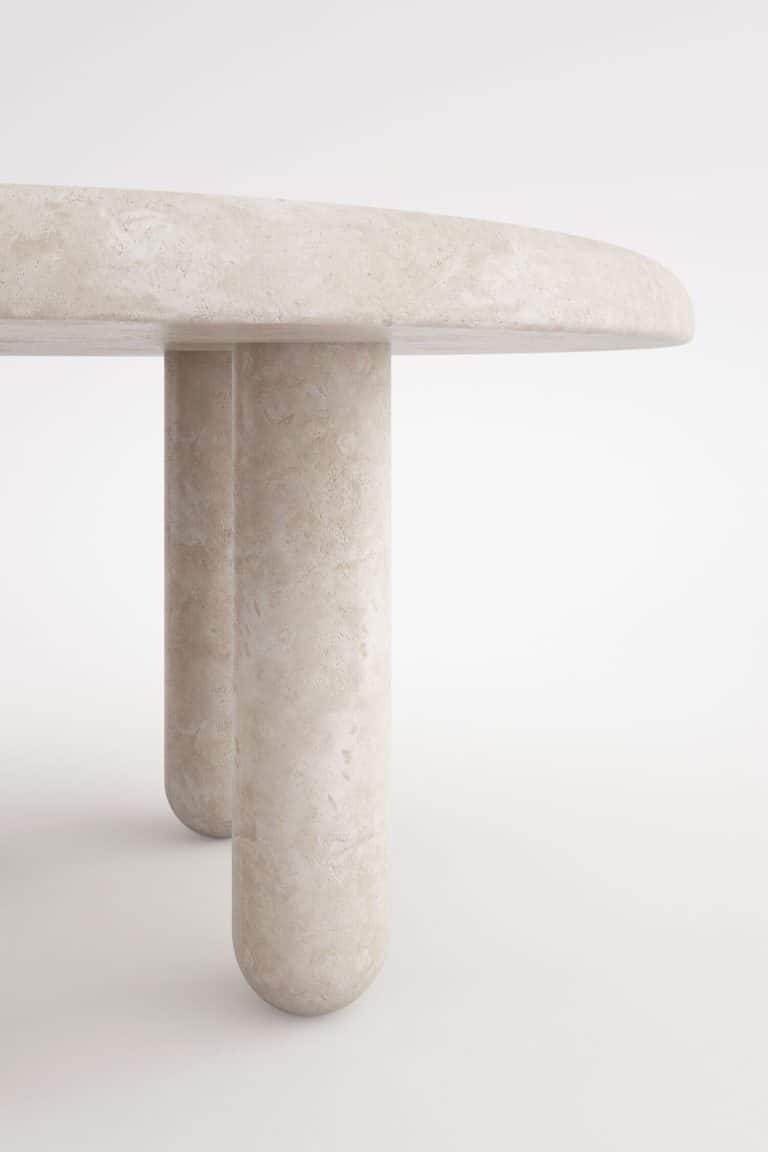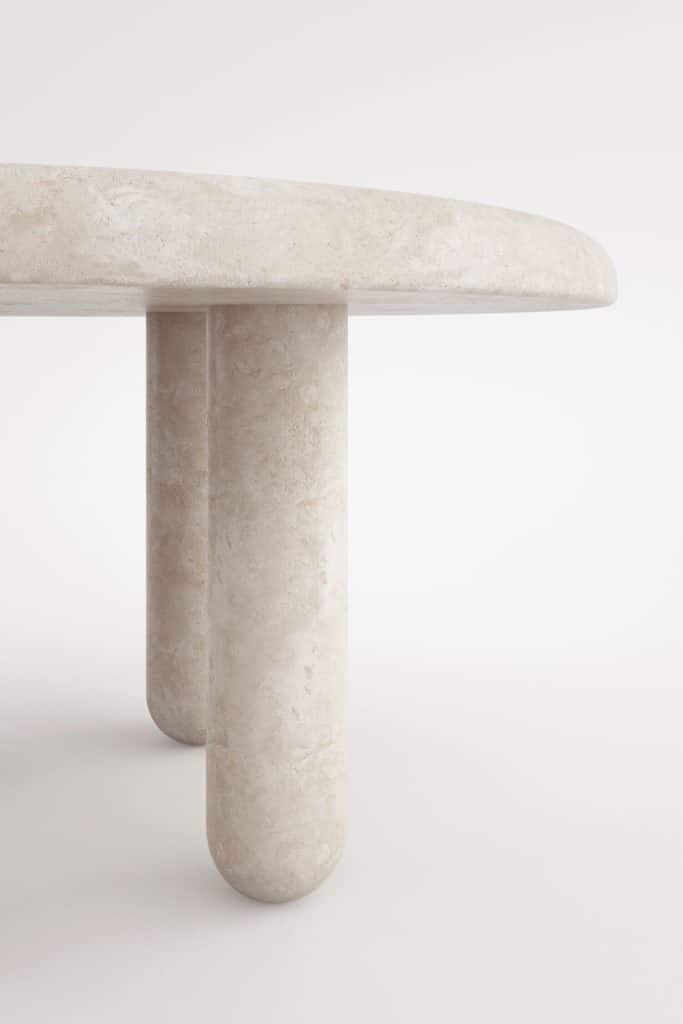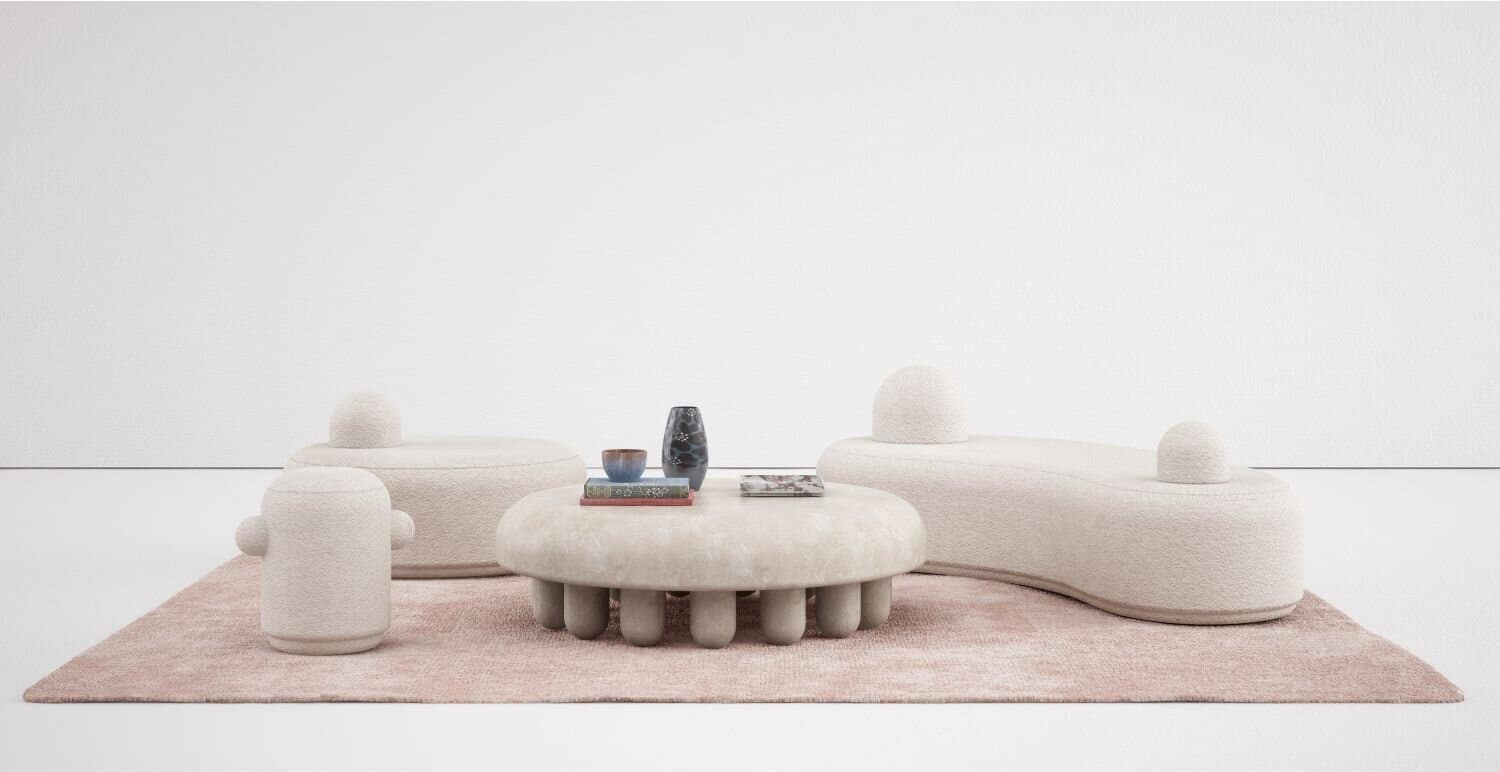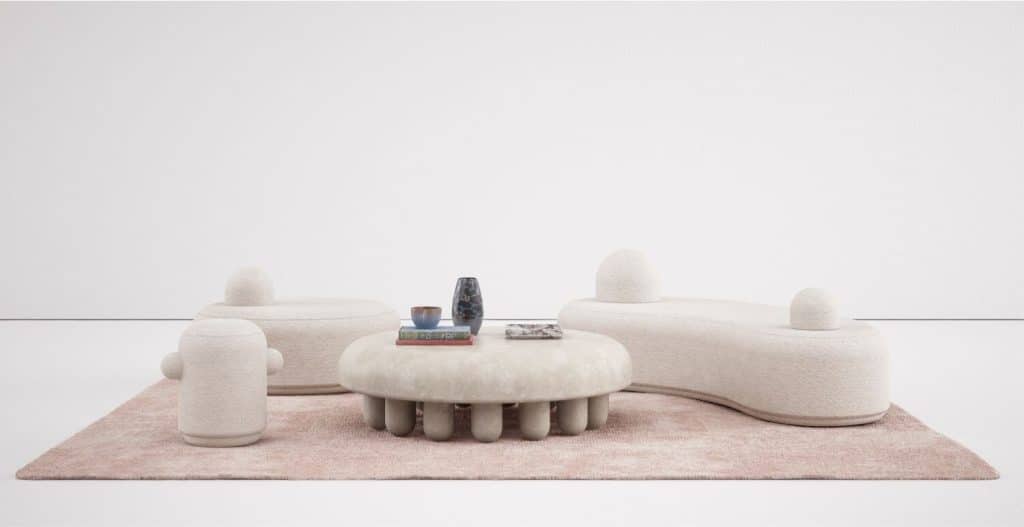 INFORMATION
All images with courtesy of Martin Massé