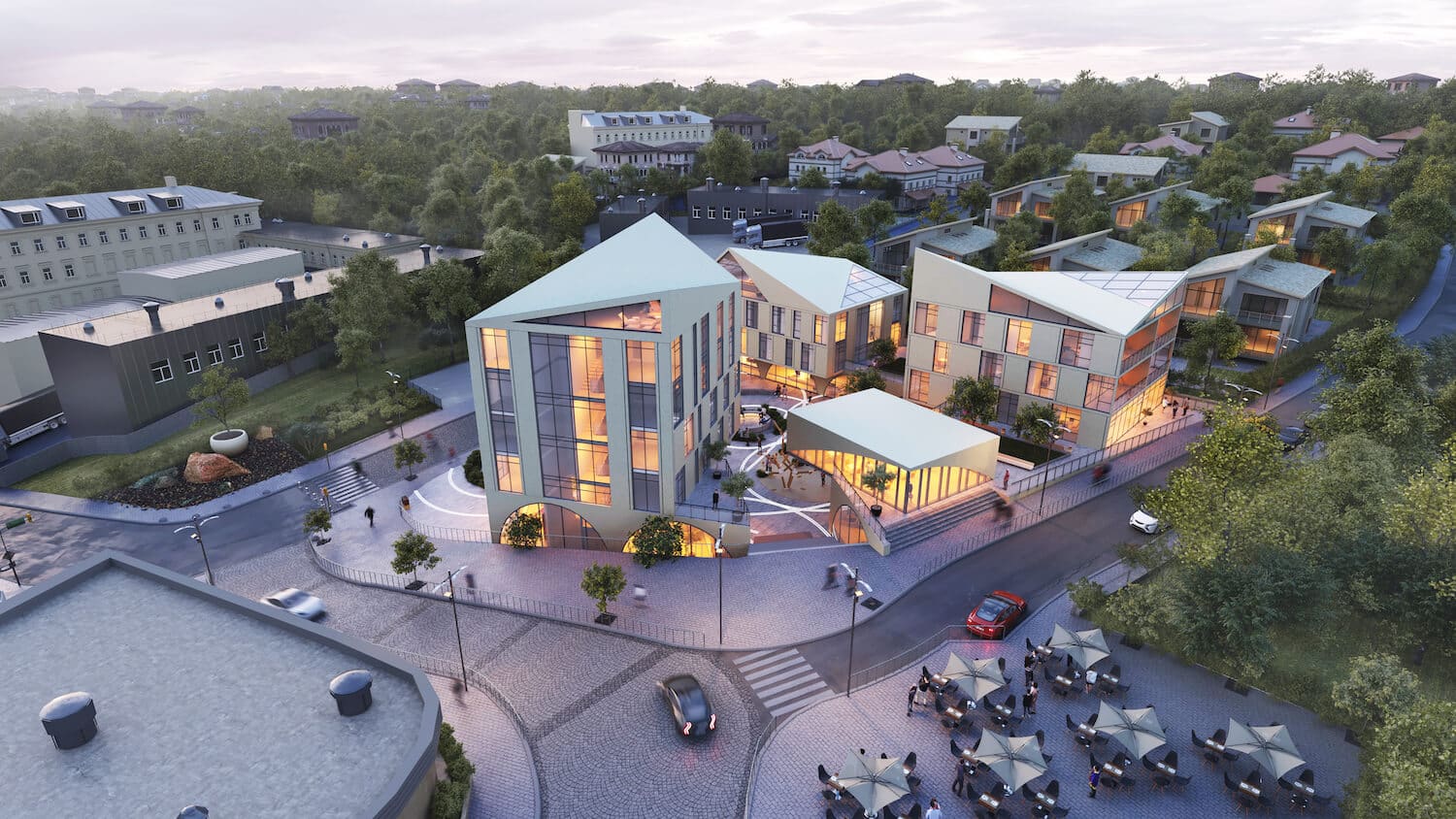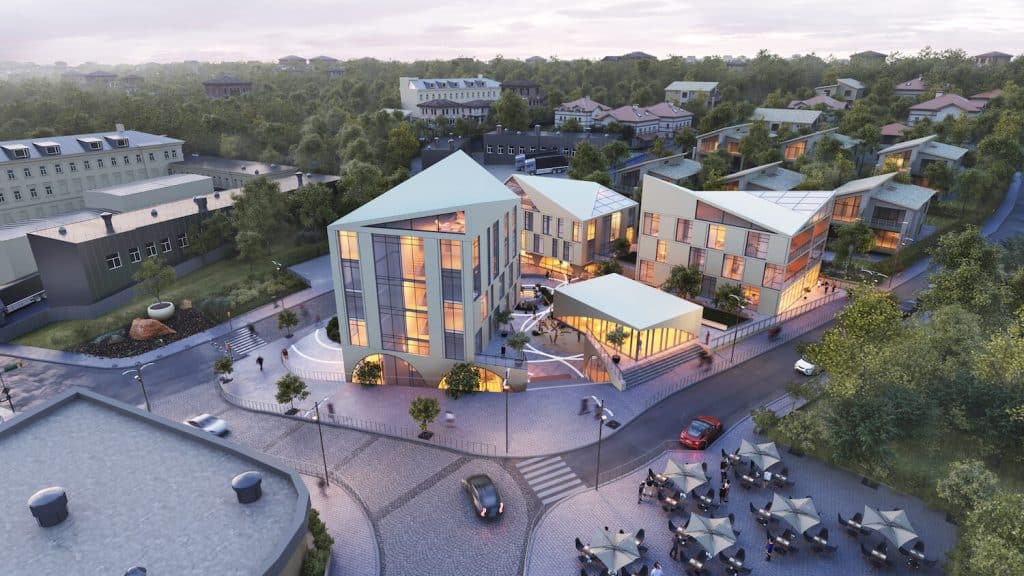 In the charming town of Zikhron Yaakov, Israel, an architectural vision named "Memories & Dreams" was meticulously crafted by the esteemed firm Moshe Katz Architect. Led by the ingenious mind of Principal Architect Moshe Katz, this visionary project encapsulates the essence of the location while paving the way for an innovative urban evolution. Although remaining in the realm of preliminary design, "Memories & Dreams" stands as a testament to the power of architectural imagination and cultural preservation.
Nestled upon a 2000 m² historical site, overlooking the renowned ancient winery, the project's soul lies at the crossroads of history and modernity. A future urban square, a convergence of commerce, offices, apartment buildings, and cultural havens, emerges as a testament to the project's intent: to forge an unbreakable bond between the cherished memories of yesteryears and the aspirations of tomorrow.
Within its 4500 m² expanse, "Memories & Dreams" pays homage to the site's historical significance. It is here that the local architectural vernacular, characterized by the enduring shapes of the circle, triangle, and square, finds a new narrative. Principal Architect Moshe Katz ingeniously reinvents these geometric motifs, breathing life into their familiar forms and imbuing them with novel dimensions.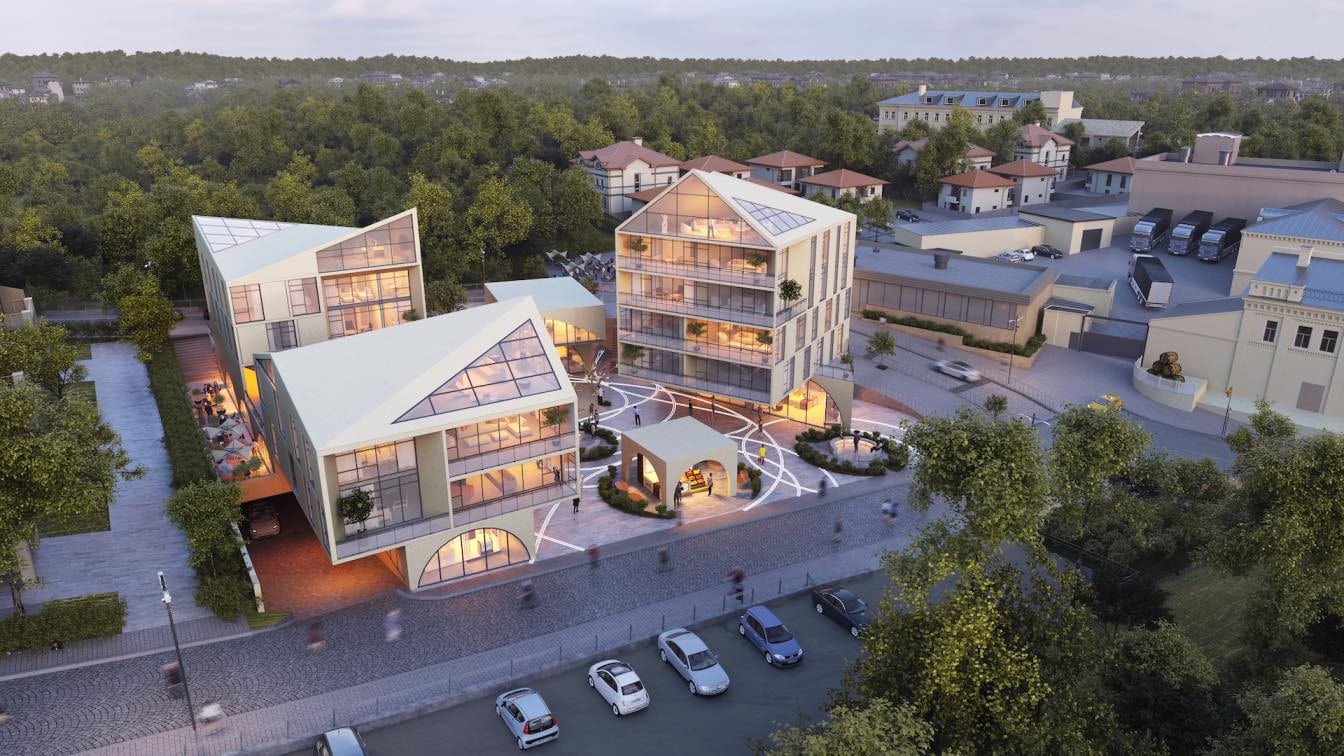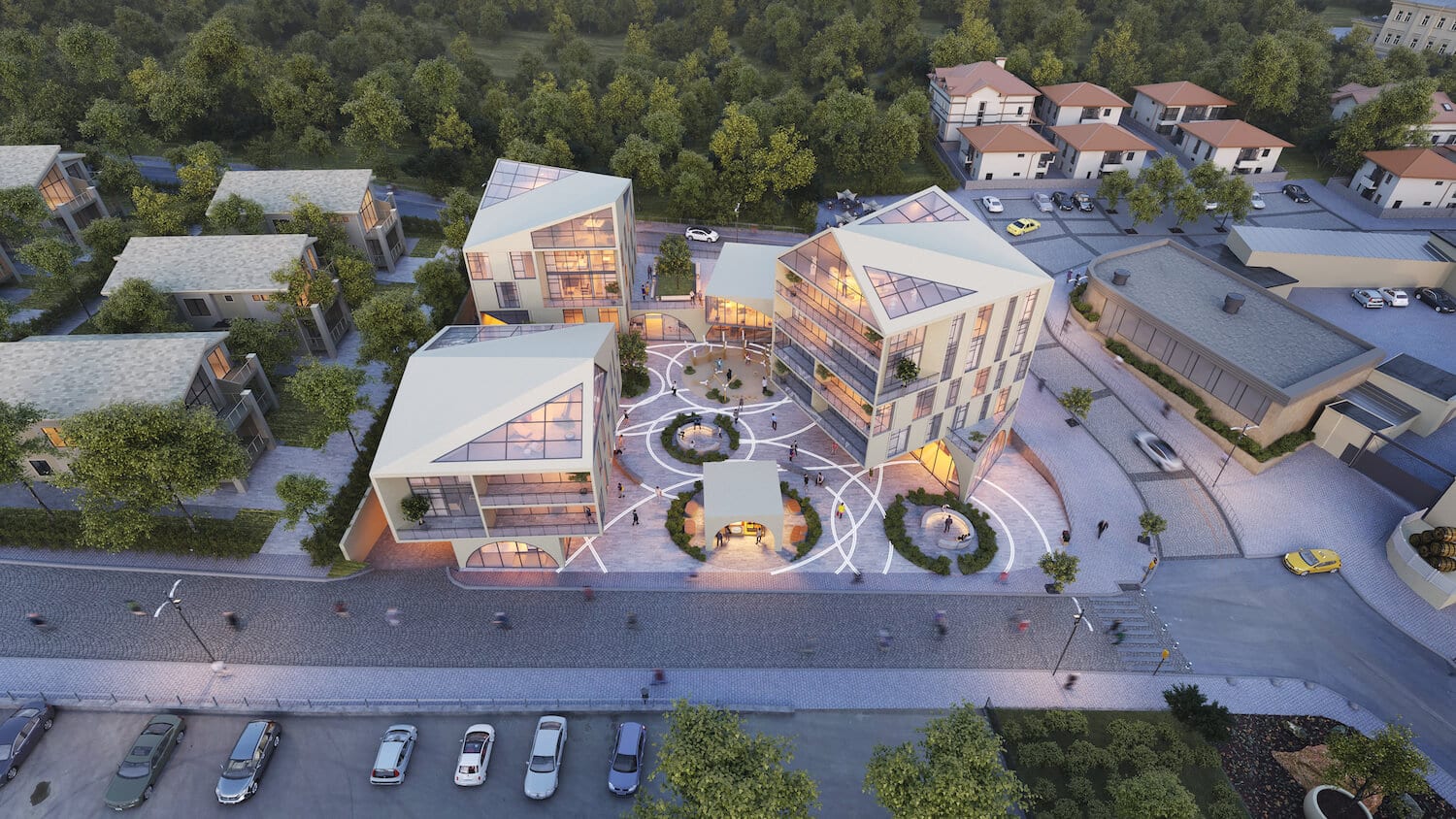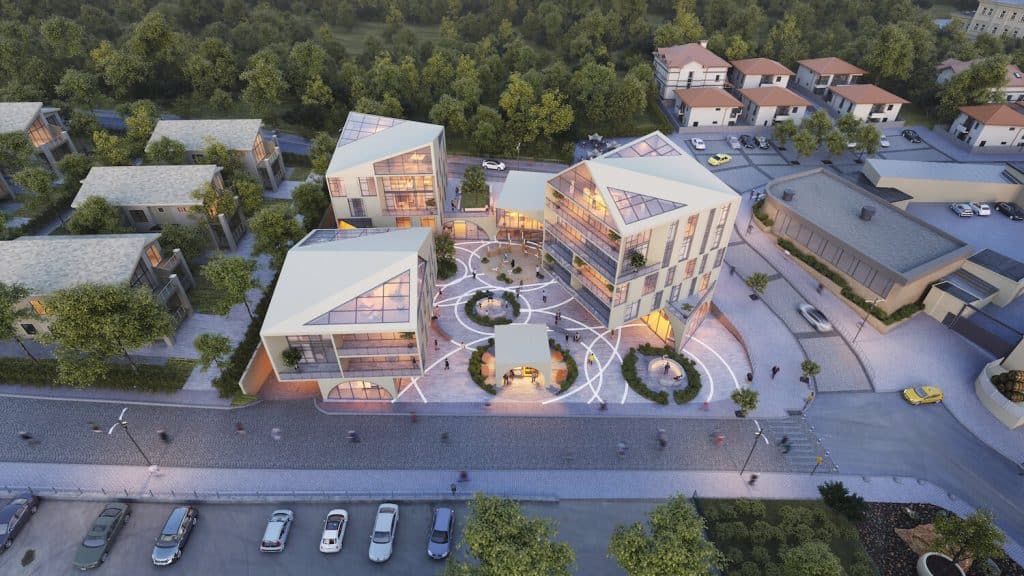 The circle, representative of unity and continuity, finds its expression in the vibrant public space. Arches and circular motifs grace both the ground and the facades, pulsating with the potential of this dynamic shape. Hovering above, the square becomes a realm for residential masses, an embodiment of aspirations soaring skyward while remaining tethered to the earth. The triangle, a reflection of nature's embrace, evokes memories of mountains, trees, and rustic dwellings. Here, rooftops manifest as triangles, each one an individualistic celebration, punctuated by skylights that usher in enchanting interplays of light within.
At ground level, a kinetic urban square awaits, a space interwoven with dynamic illumination that bridges the city's dual planes. Upper and lower squares converge, giving rise to suspended cafes, commercial enclaves, and playful zones for young adventurers. Art galleries and design studios find their haven beneath the apartment buildings, anchoring contemporary culture within this captivating nucleus.