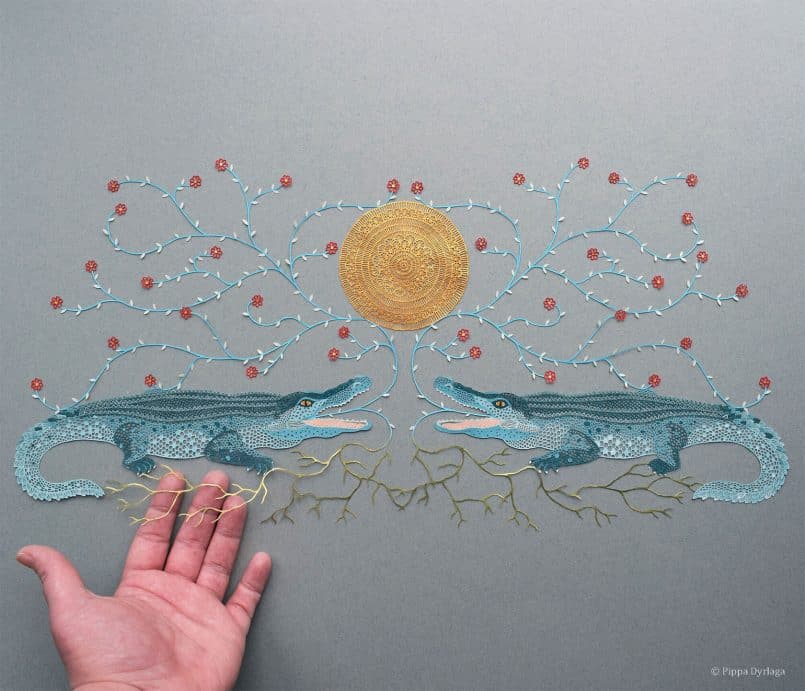 In the heart of Yorkshire, a remarkable artist by the name of Pippa Dyrlaga weaves magic with her chosen medium: paper. With an exceptional eye for detail and an innate connection to her craft, Pippa breathes life into her creations through the delicate art of paper cutting.
What sets Pippa's art apart is the astonishing complexity and meticulous precision evident in each of her pieces. Transcending the ordinary, she elevates simple sheets of paper into a realm of extraordinary beauty and vitality. Her portfolio spans from intricate depictions of nature's flora and fauna to abstract designs of captivating intricacy. Behind every one of her masterpieces lies an abundance of patience, as every incision is made with unwavering exactitude, resulting in a final composition that never fails to leave viewers in awe.
Pippa Dyrlaga's work speaks volumes through its intricate storytelling and precision. Each paper cut is a testament to her mastery, and her creations are more than mere artworks; they are windows into a world where dedication and artistry intertwine to form something truly breathtaking.