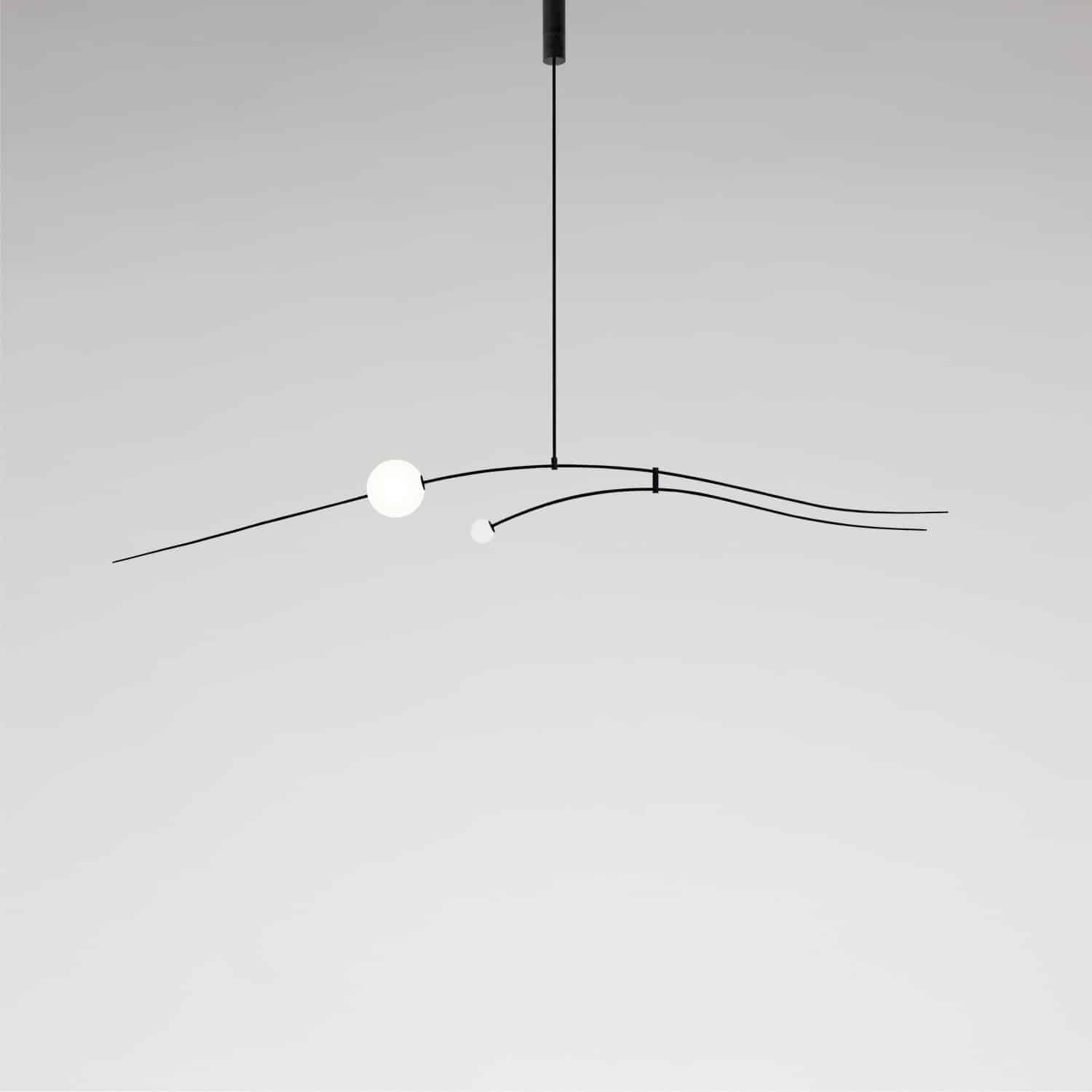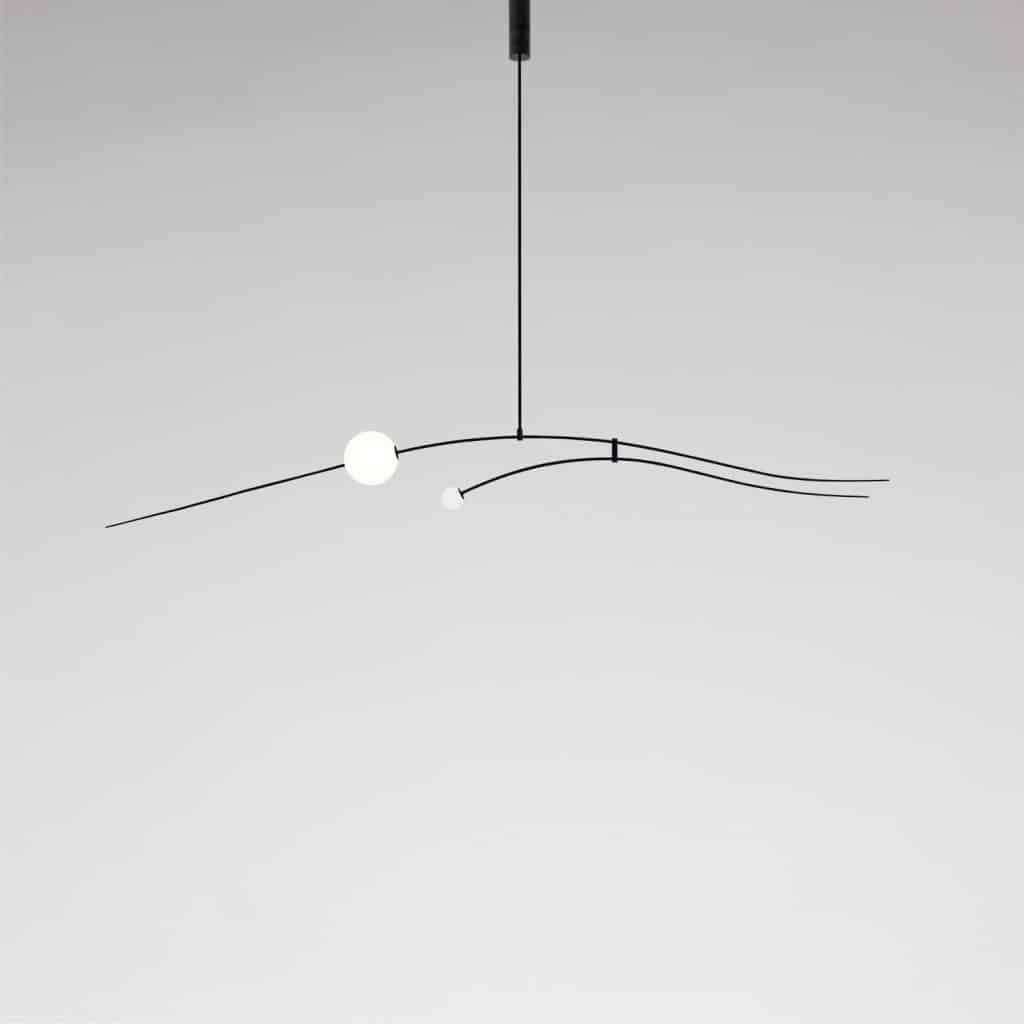 The Mobile Chandeliers are delicate structures balanced in perfect equilibrium.
Constructed following the principles of mobile they are arrangements of linear tubes, geometric sources of light, reflective surfaces, and counterbalancing weights. The pieces rotate freely and delicately, creating an ever-changing lighting configuration singular to the space they occupy. The first Mobile Chandelier was presented at Design Miami in 2008 for New York-based gallery Cristina Grajales.
It was later developed as an unlimited collection for the Michael Anastassiades brand and has since remained an ongoing series. The language of these designs began as expressions of disciplined geometry. Since 2015, the Mobile Chandeliers have adopted a playful complexity, with the latest models assuming an organic language in which strict lines are made fluid and symmetry is interrupted by natural curvature.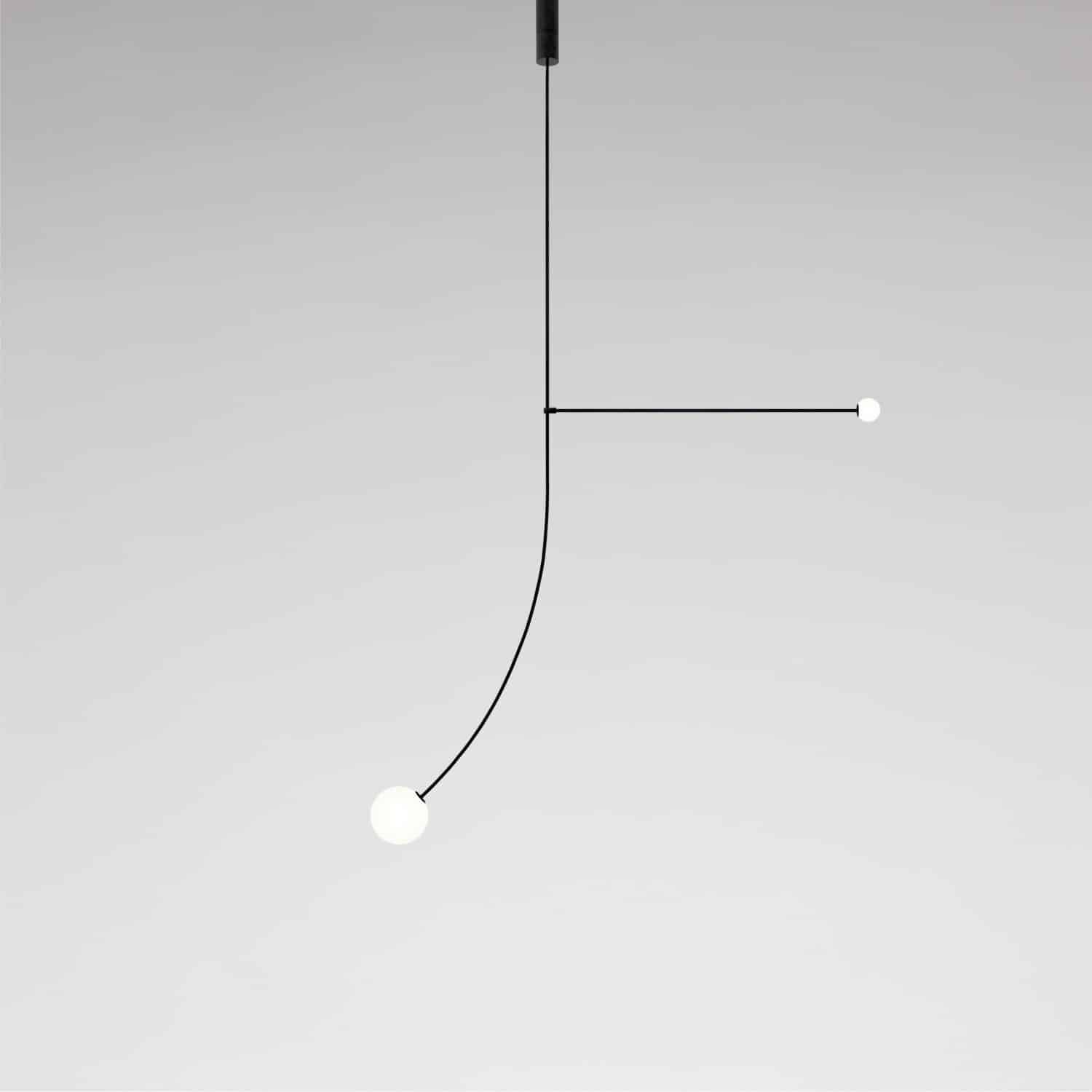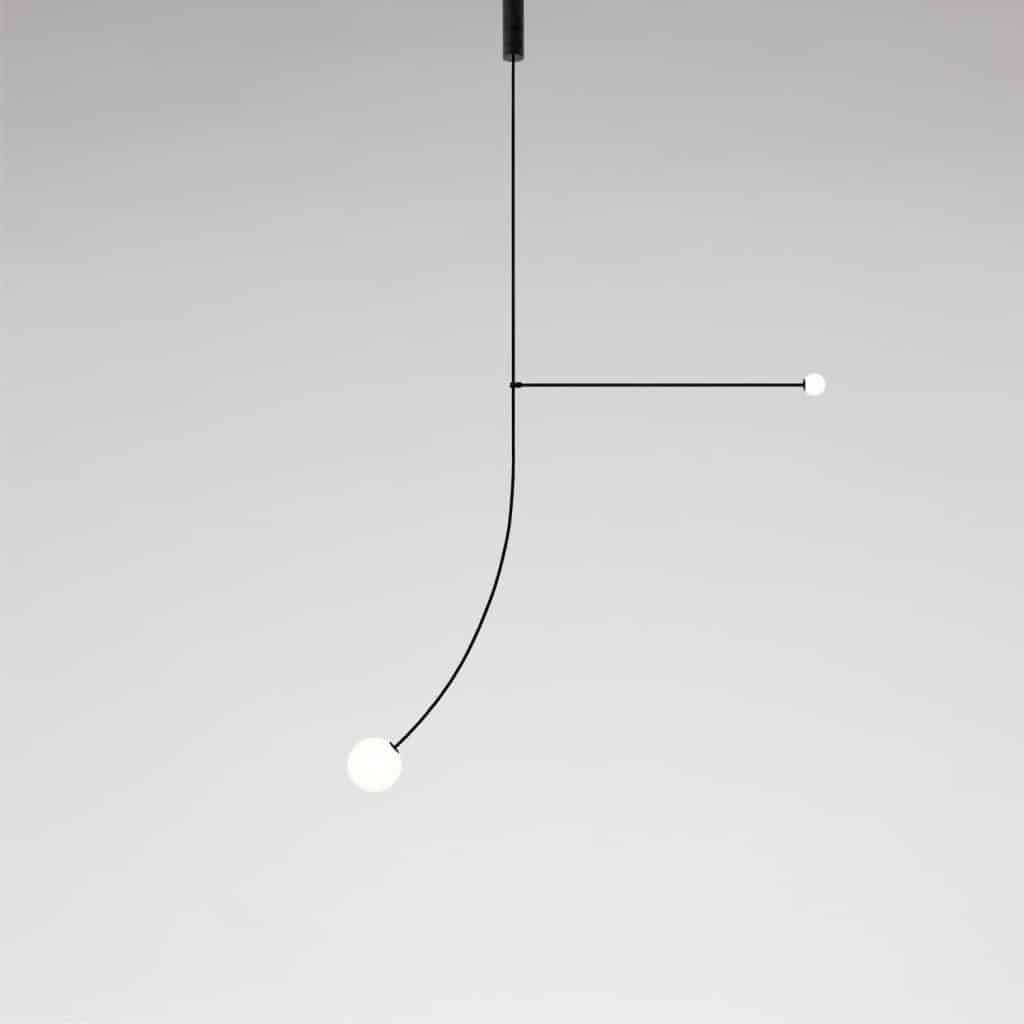 A Mobile Chandelier is made of approximately 100 hand-machined and individually patinated brass components. Each piece is unique in its dimension and compositional balance due to the varying weight of the mouth-blown opaline glass and the customizable pendant rod length. The effortless movement of the luminaire belies its technical complexity, as it's custom machined joints allow for 360-degree movement whilst supplying the electrical connection.
The opaline spheres are illuminated by an integrated LED bulb assembly; a bespoke technology researched and developed by the studio. The black patina is achieved through an artisanal process of applying pigments by hand during hot patination. The Mobile Chandeliers are hand fabricated one at a time by a specialist workshop based in Devon, UK.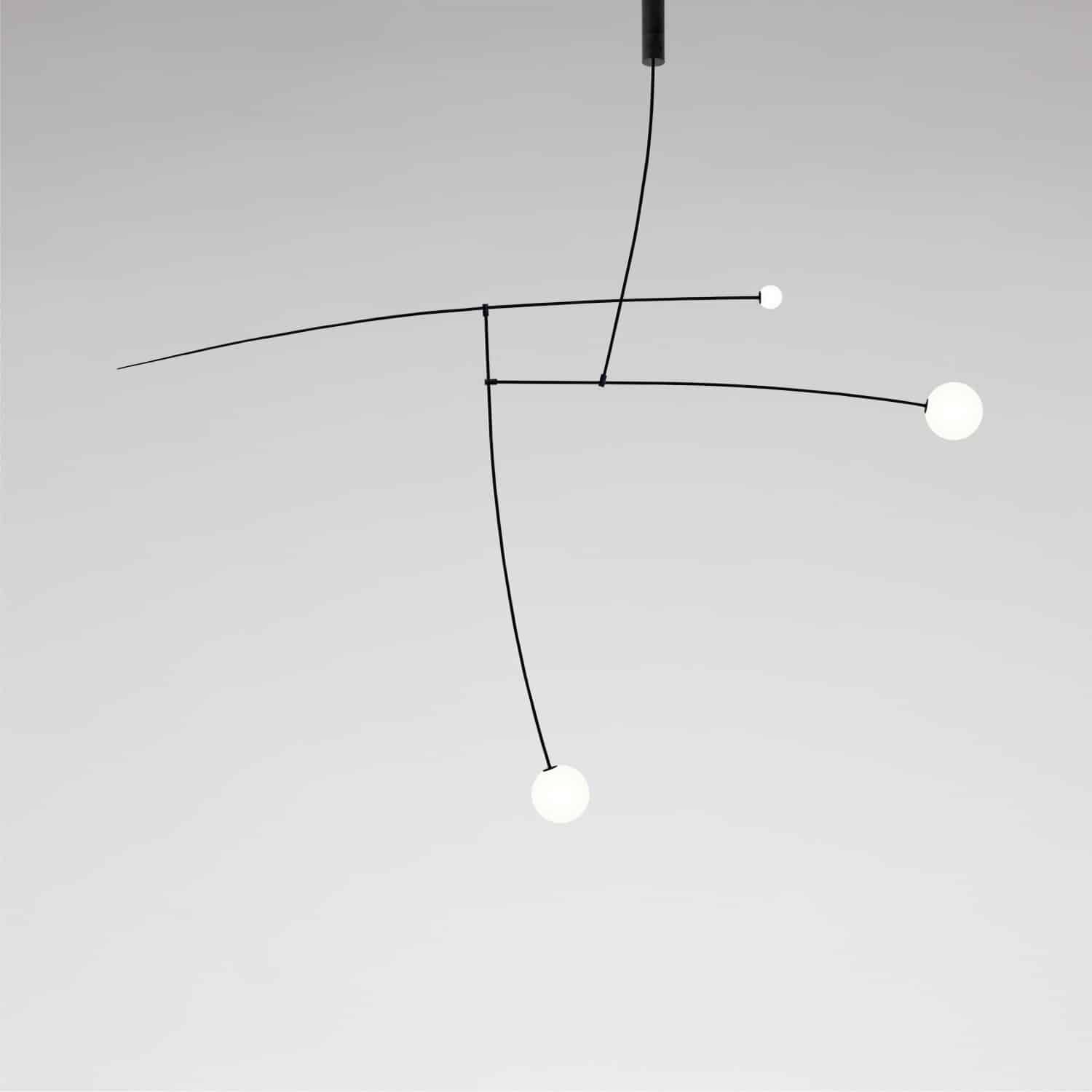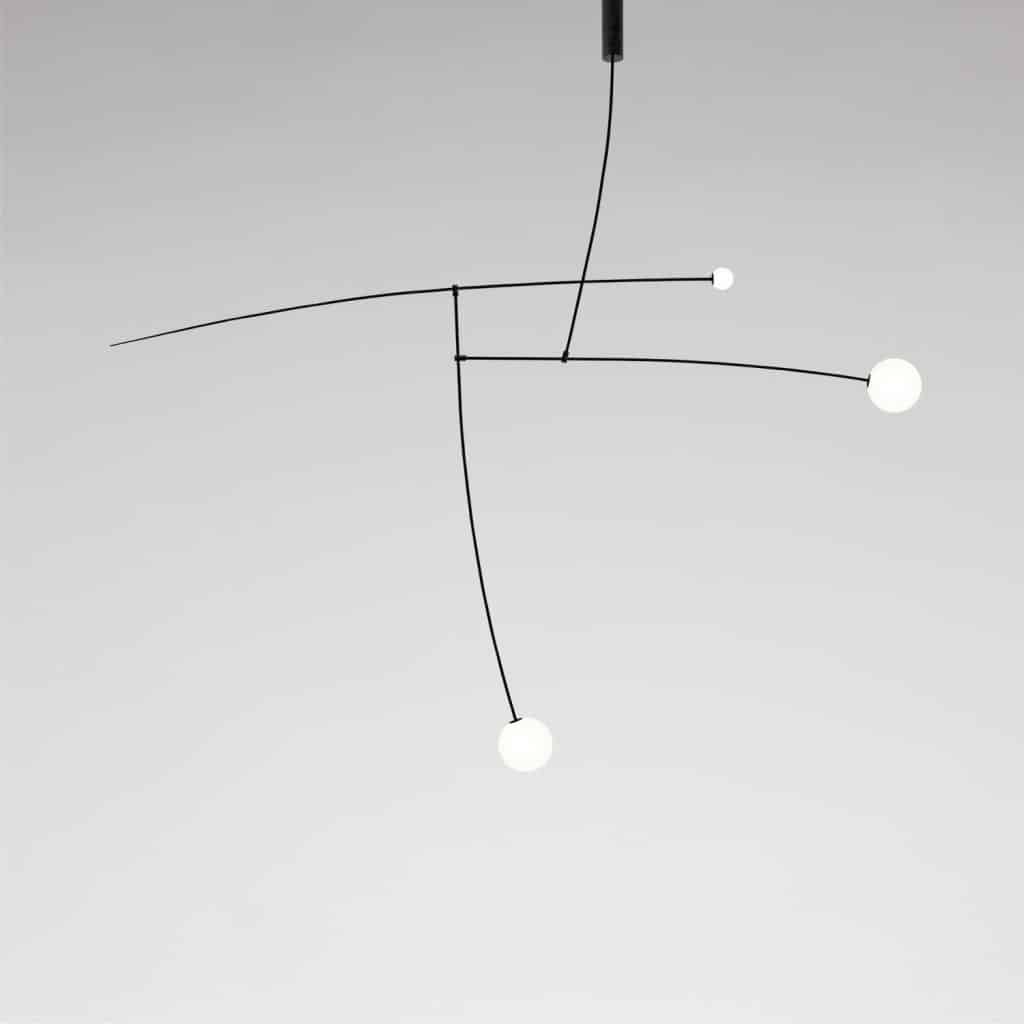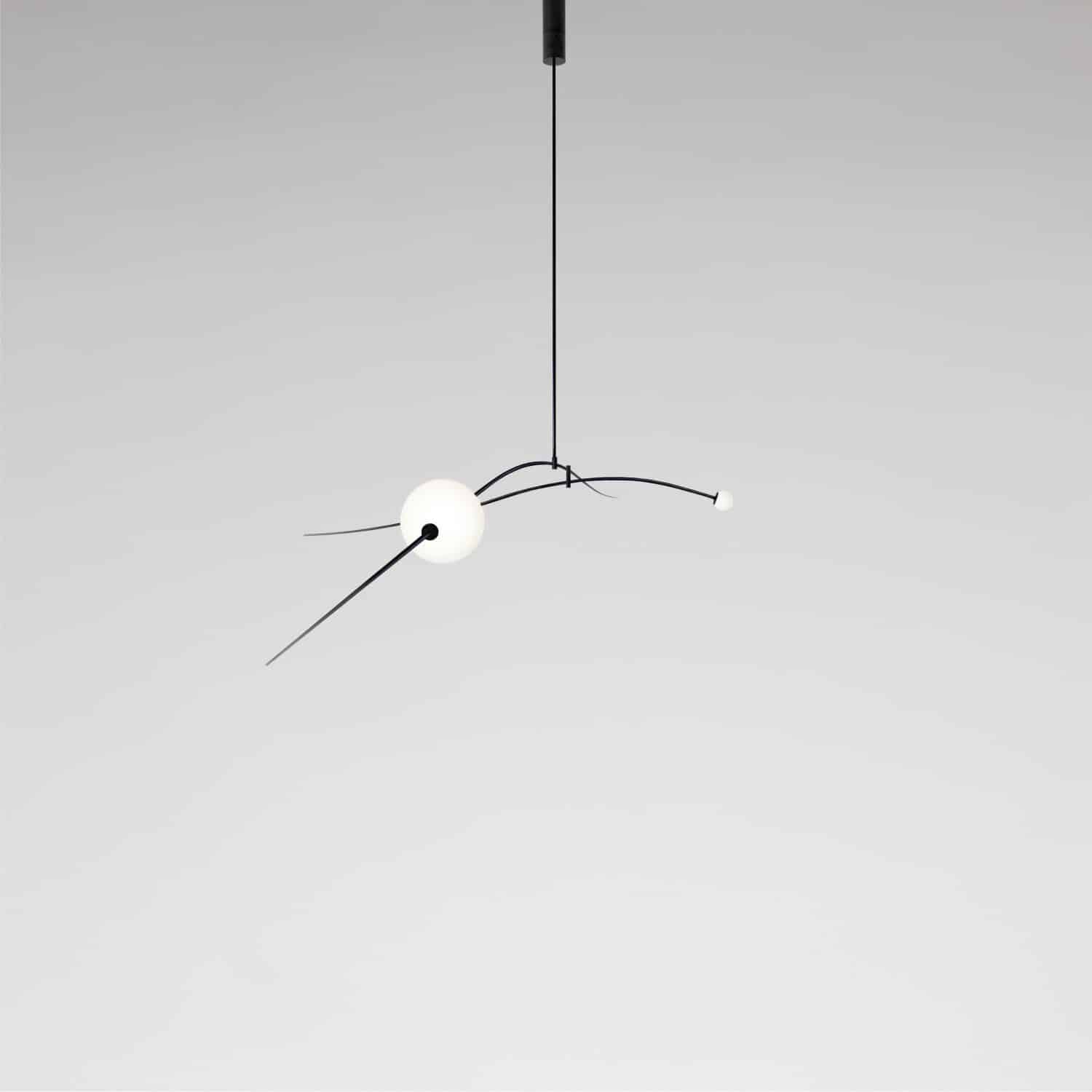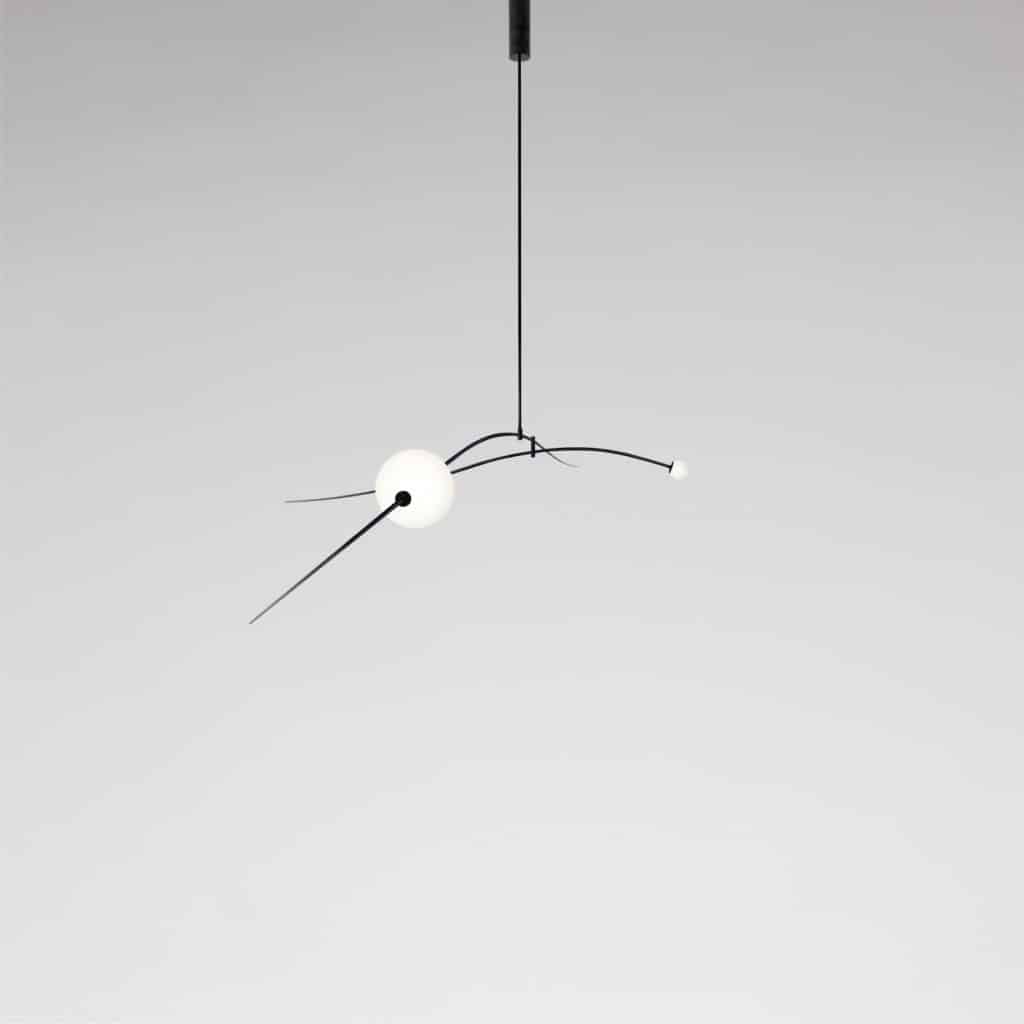 INFORMATION
All images with courtesy of Michael Anastassiades