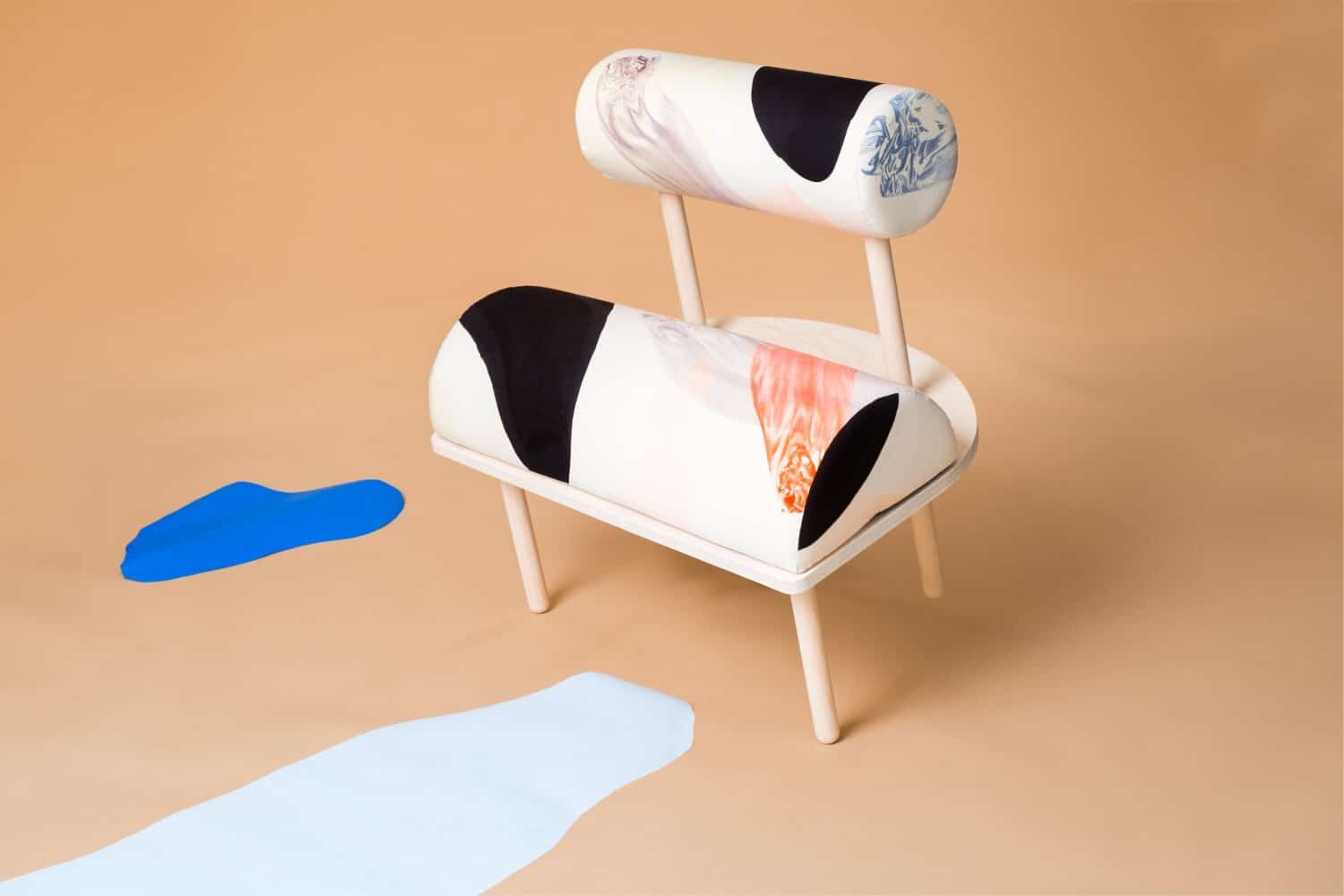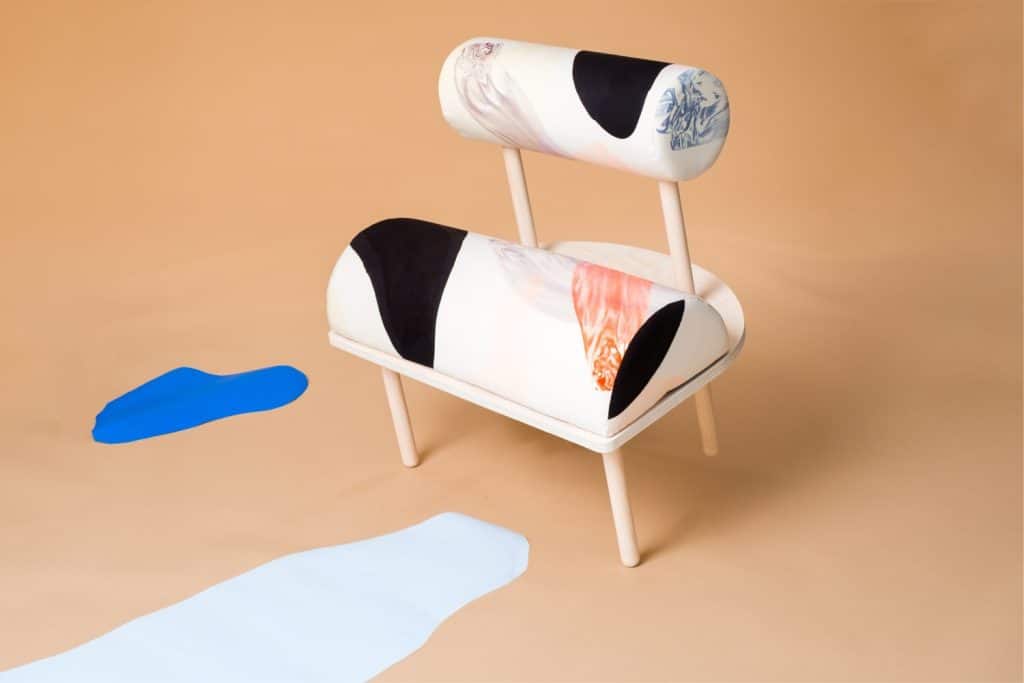 LIL is a chair that merges Mijo Studio's passion for bold patterns and colors with a Scandinavian expression.
The chair combines organic, hand-painted brush strokes with geometric wooden shapes that create dynamic contrasts. The fabric is inspired by traditional textile techniques, transferred into a modern context by playing with scale, colors, and layers. The light wood construction interacts with the playful pattern retracing its shapes and soft forms, while the brush strokes evoke different textures and materials, like paper and marble.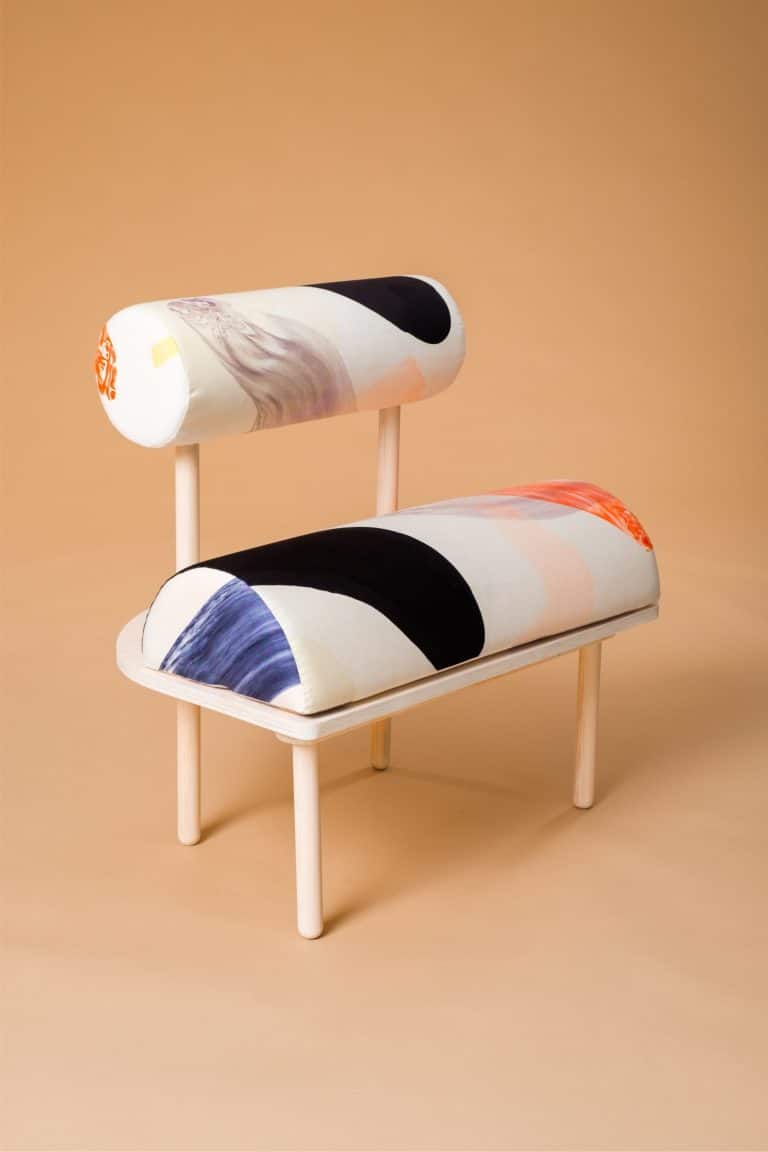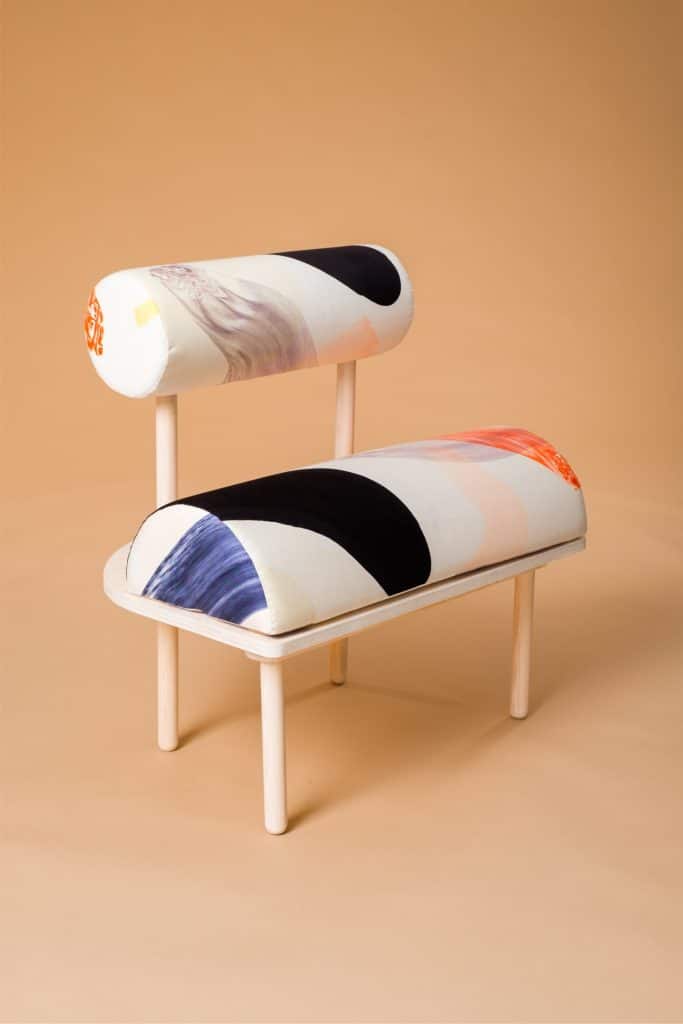 Since the beginning of their practice, the Danish-Norwegian duo MIJO STUDIO has been obsessed with color and pattern. Their work is characterized by their curious and playful approach to the creative process. Mijo Studio creates bold, expressive graphical prints with their signature hand-painted brush stroke. Their design concepts are based on analog printing techniques, always starting by hand to explore color and texture throughout their work. The design studio was founded in 2015 by Josefine Gilbert from Copenhagen, Denmark, and Miranda Tengs Brun from Stavanger, Norway. The two textile designers met at the Royal Danish Academy of Fine Art and Design, Copenhagen, and joined forces through a shared passion for print and patterns. From their Copenhagen based studio, they design creative solutions for experimental projects and exhibitions as well as commercial collaborations within various design fields.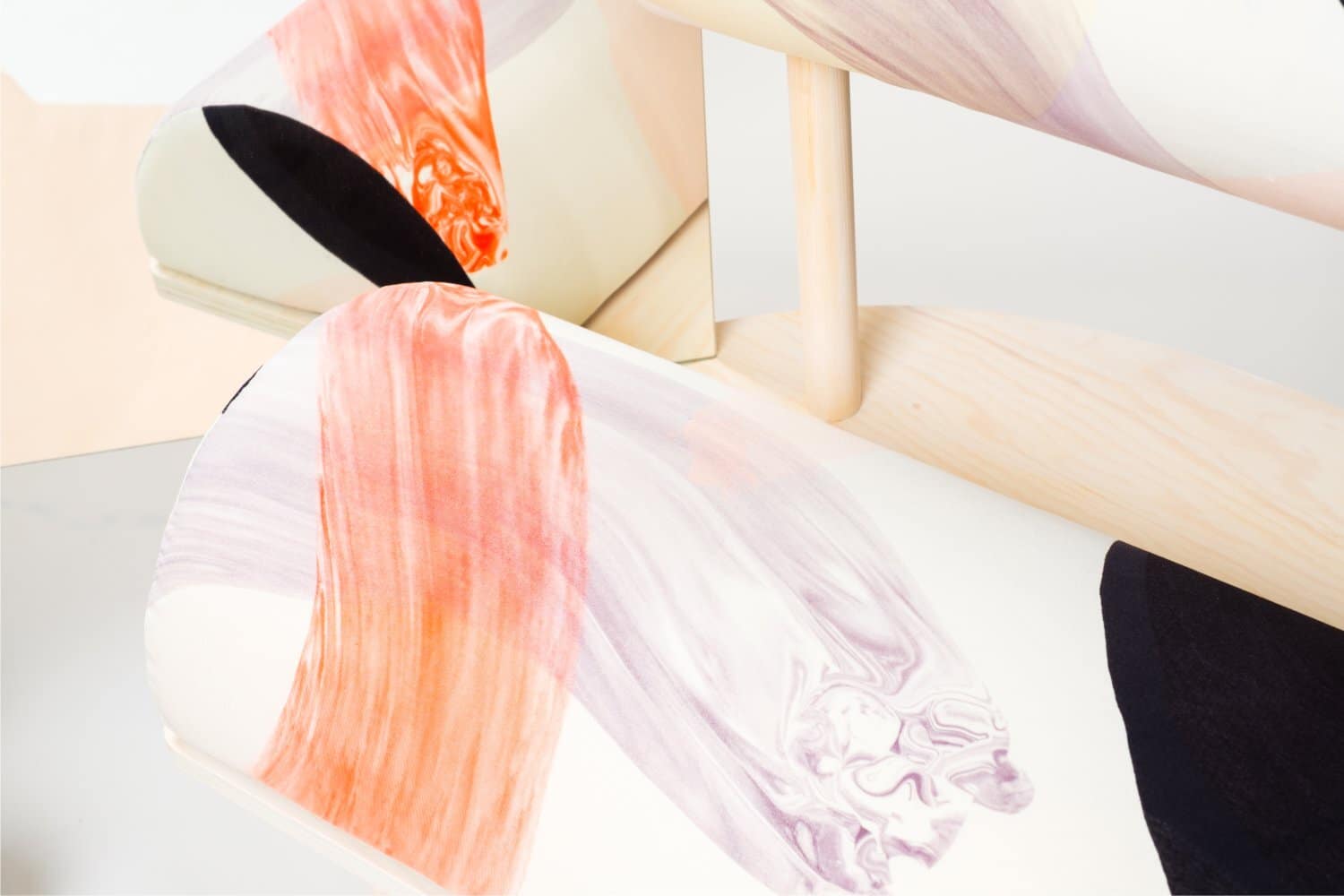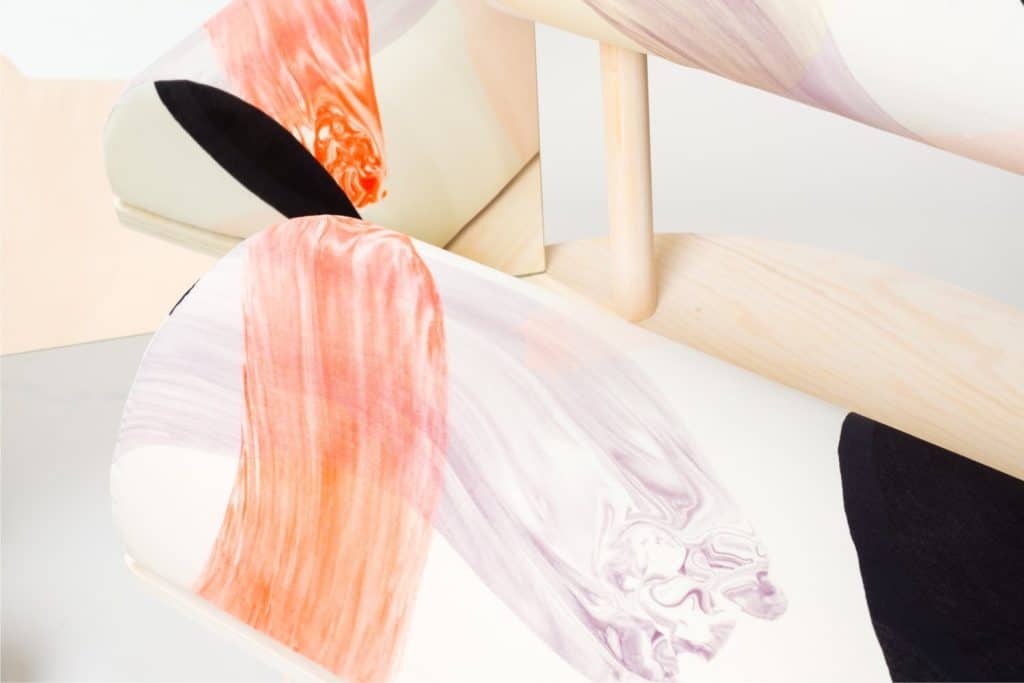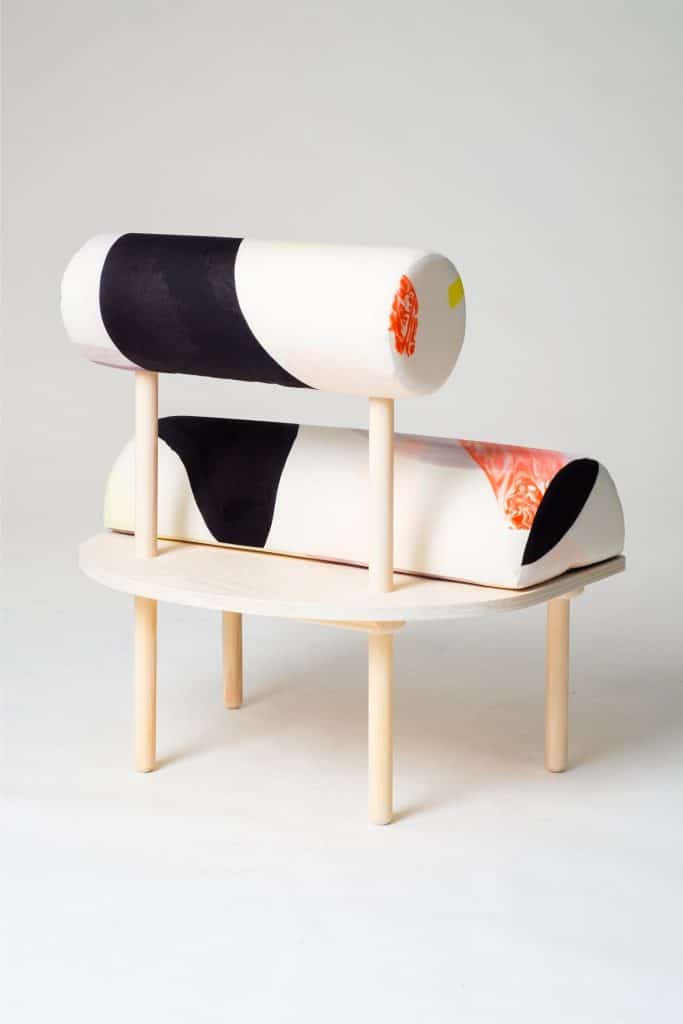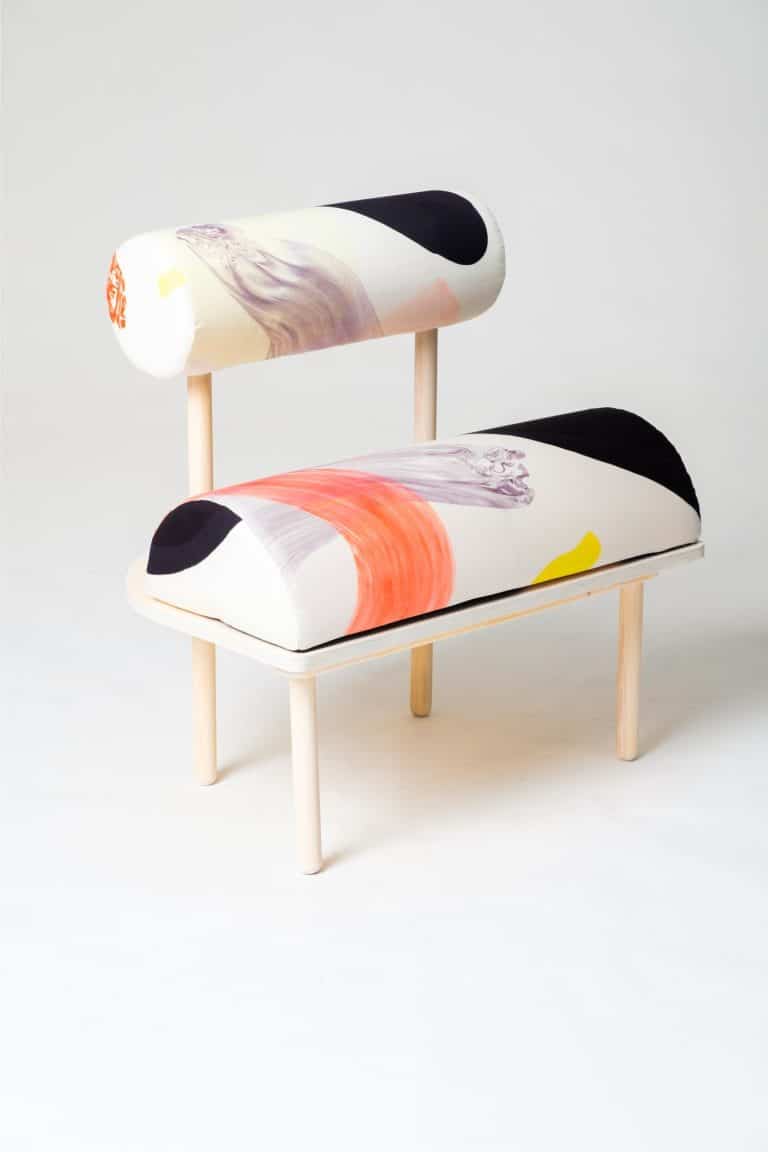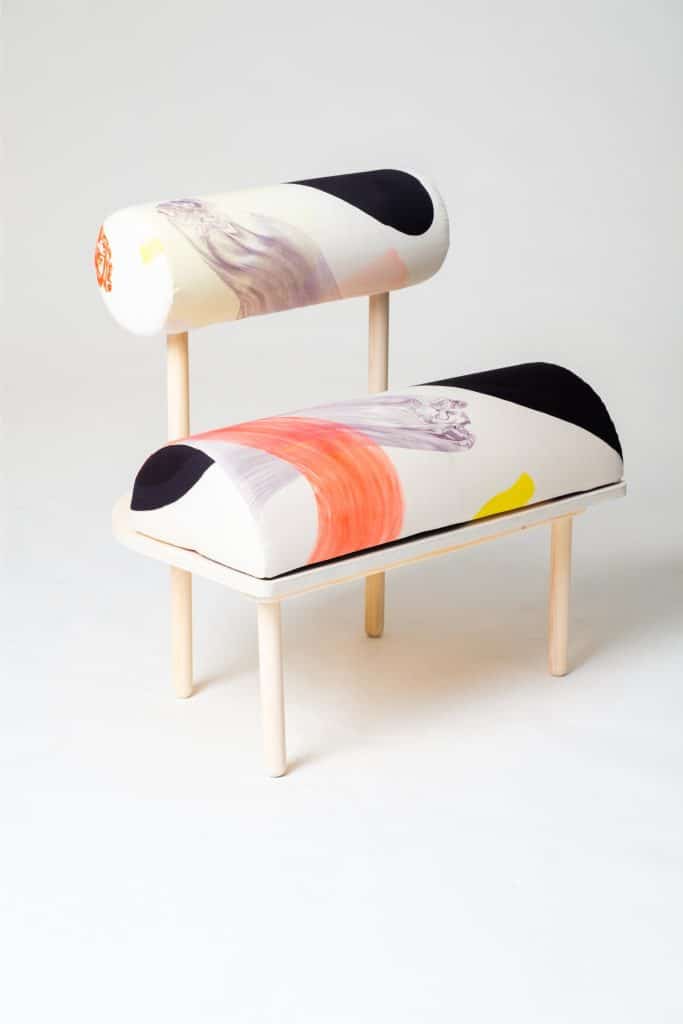 INFORMATION
All images with courtesy of Mijo Studio