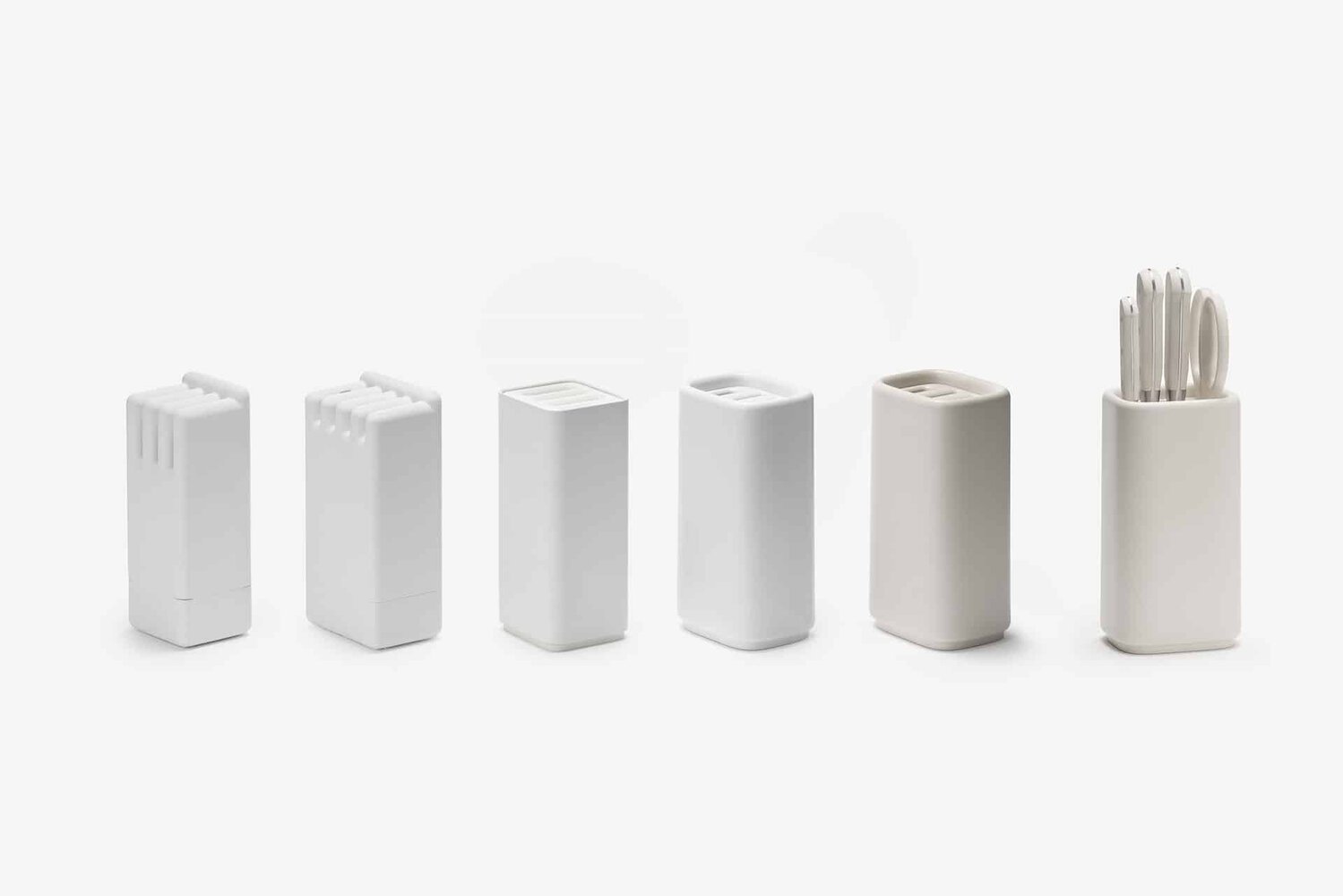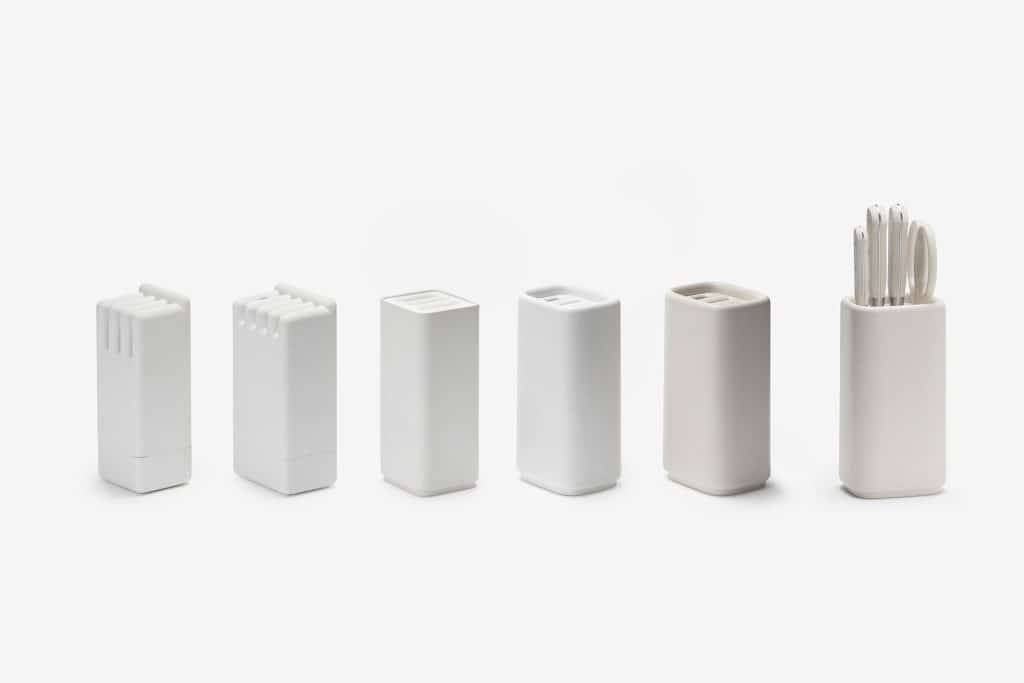 Modori, a kitchenware brand, has launched a small-sized knife set that is perfect for cooking Korean cuisine and seamlessly fits into any kitchen. The sleek knife set boasts a concise form, making it suitable for changing family types and house structures. The knife block has a unique structure that can be washed separately and features a large ventilation hole, ensuring the cooking tools stay hygienic.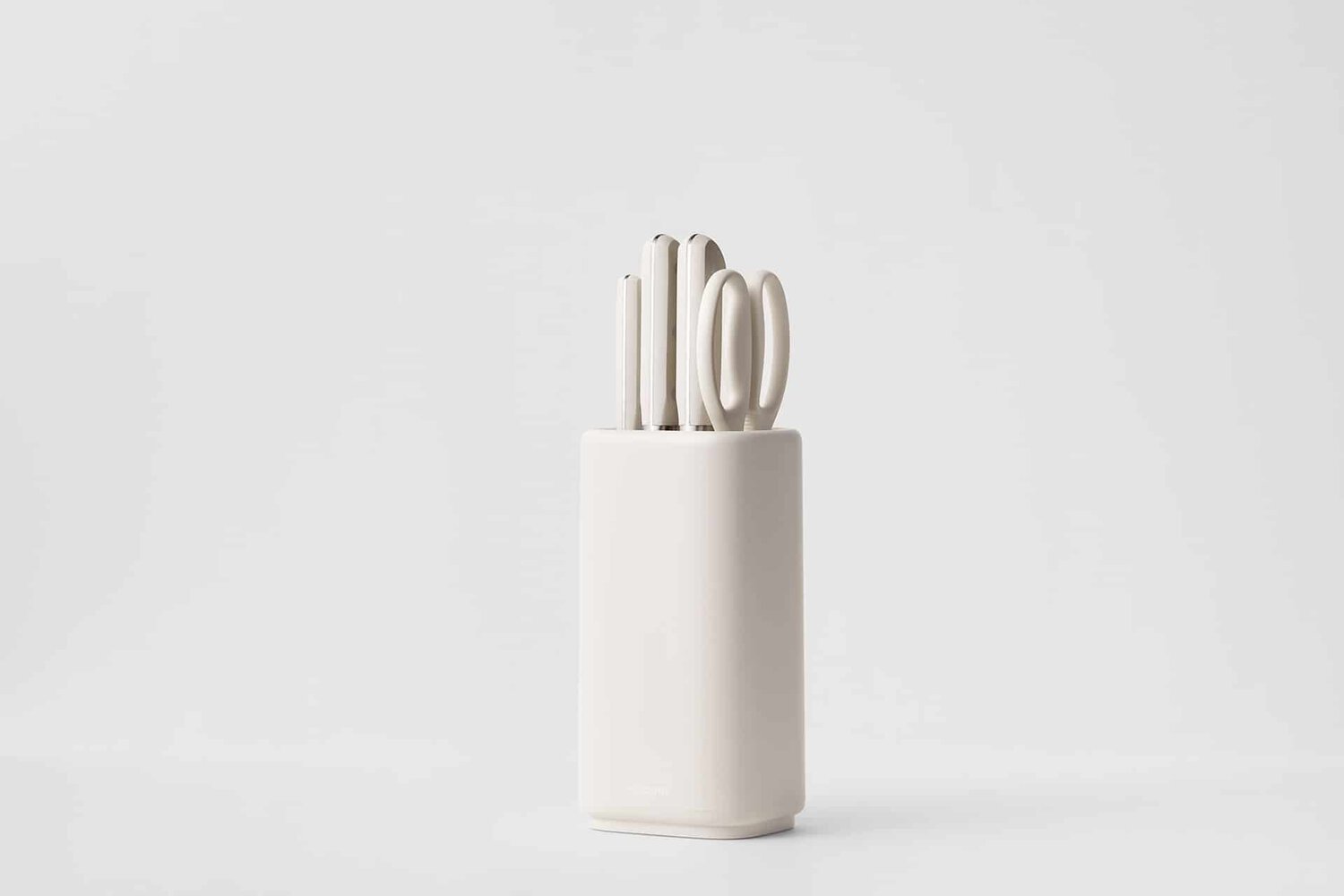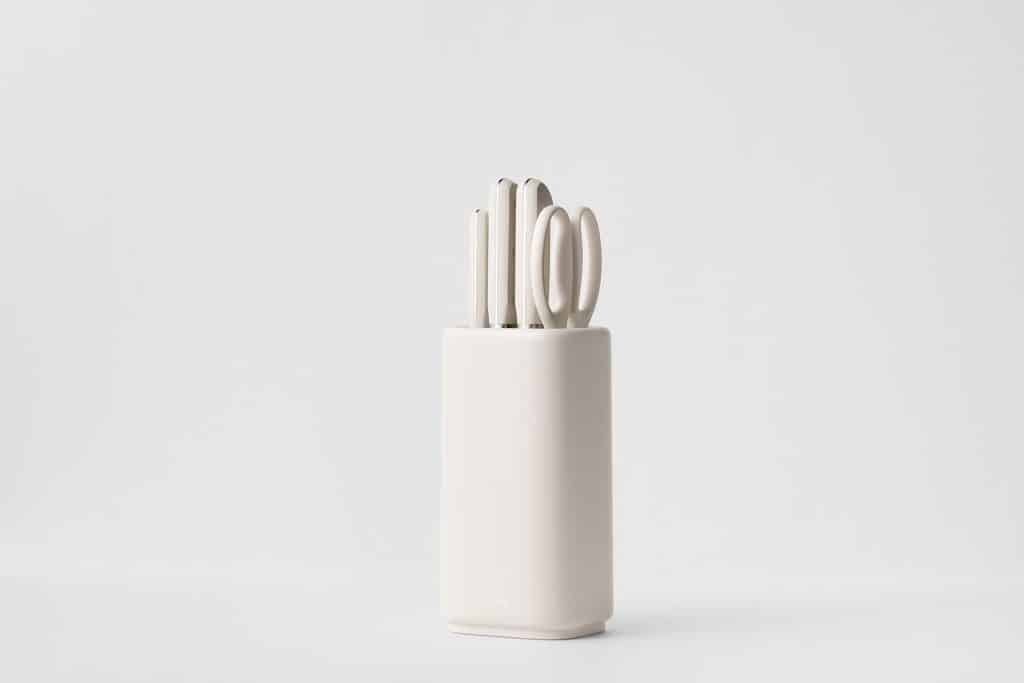 Designed with Korean cuisine in mind, all knives and scissors are crafted to meet the specific needs of Korean food preparation. The knife set includes a versatile knife that effortlessly cuts through large vegetables like radishes and kimchi cabbage, which are larger than normal cabbage. The set also features scissors that make cutting meat or pancakes easier.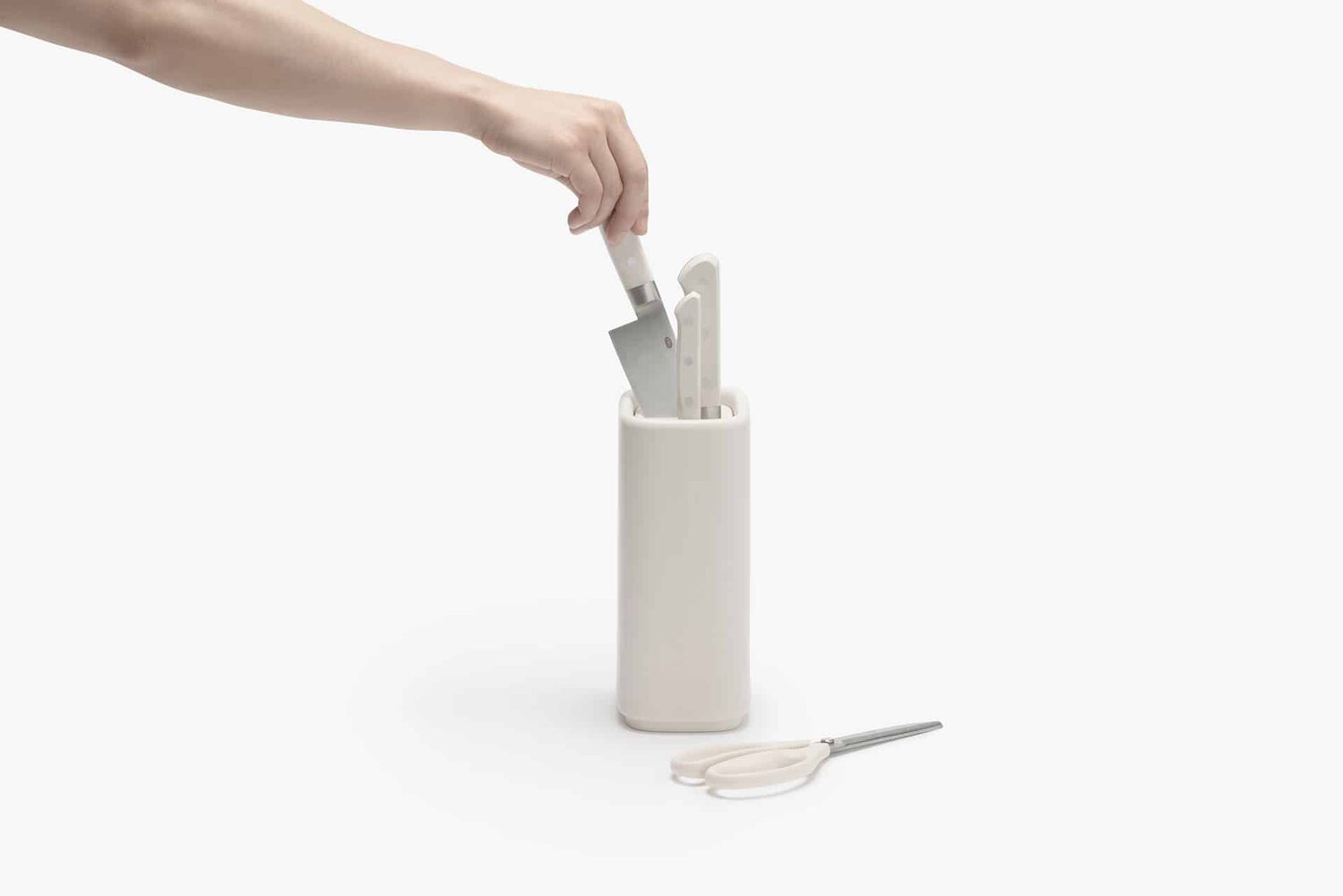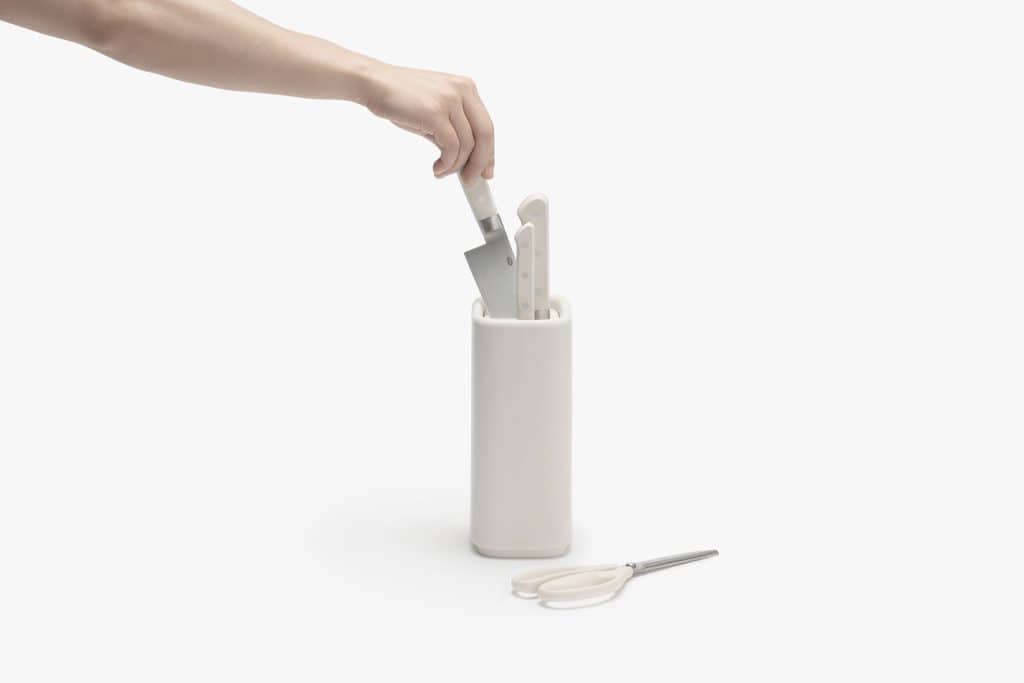 Modori is committed to creating a brand image that reinterprets traditional Korean aesthetics in a modern way. The knife block is designed with the beauty of the most Korean white porcelain of the Joseon era, adding an elegant touch to any kitchen.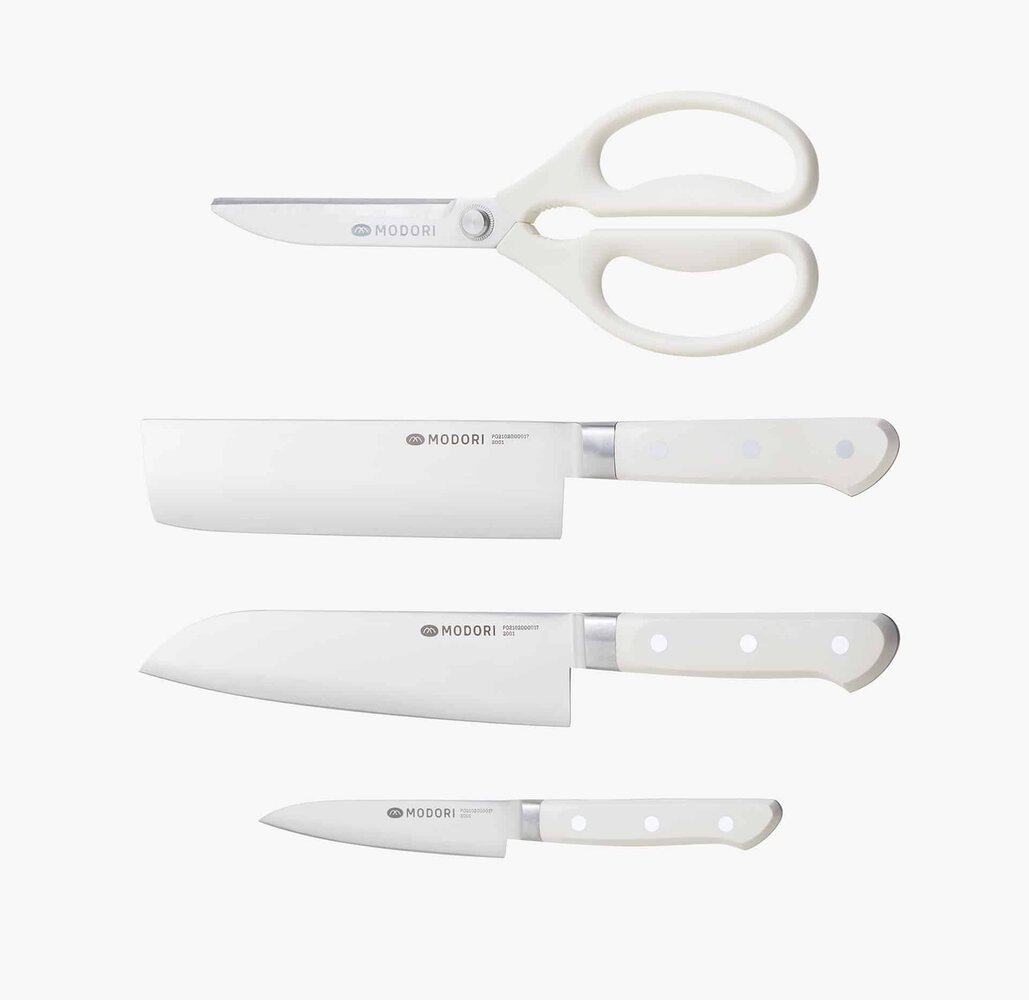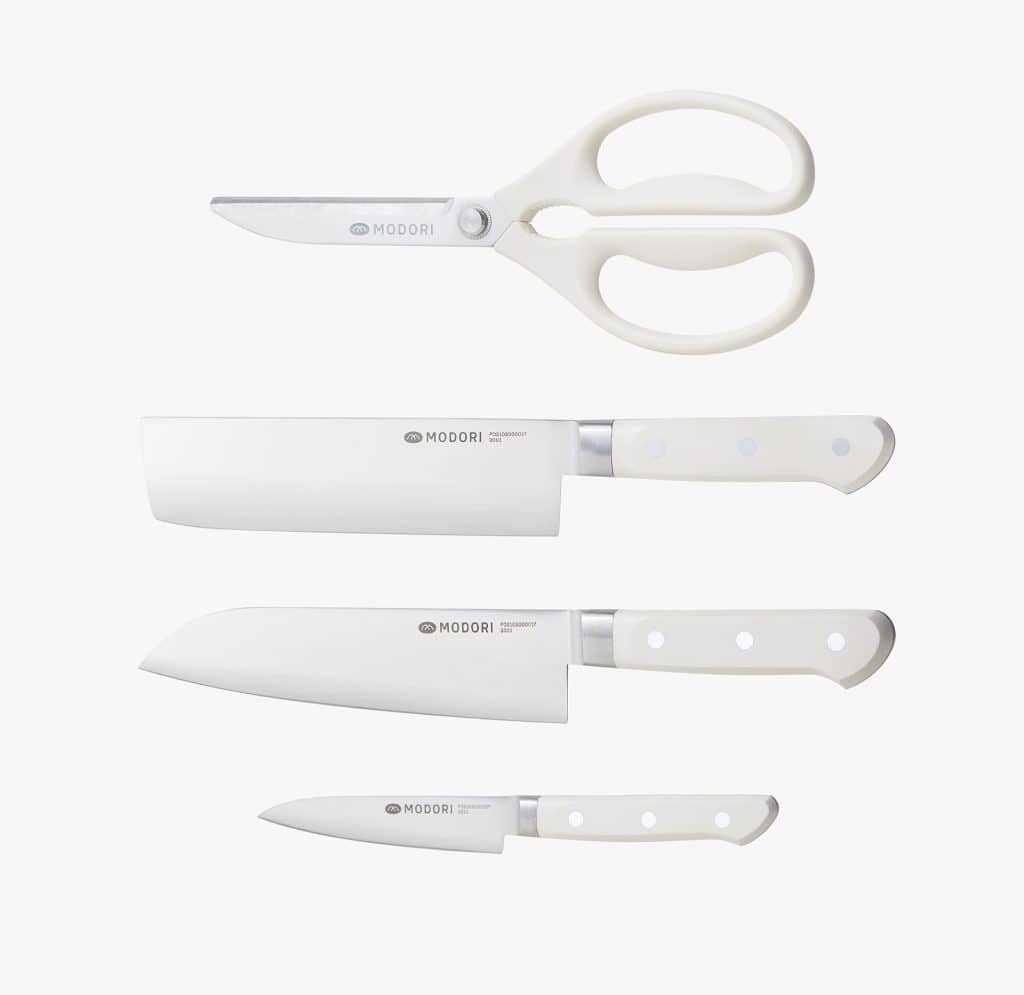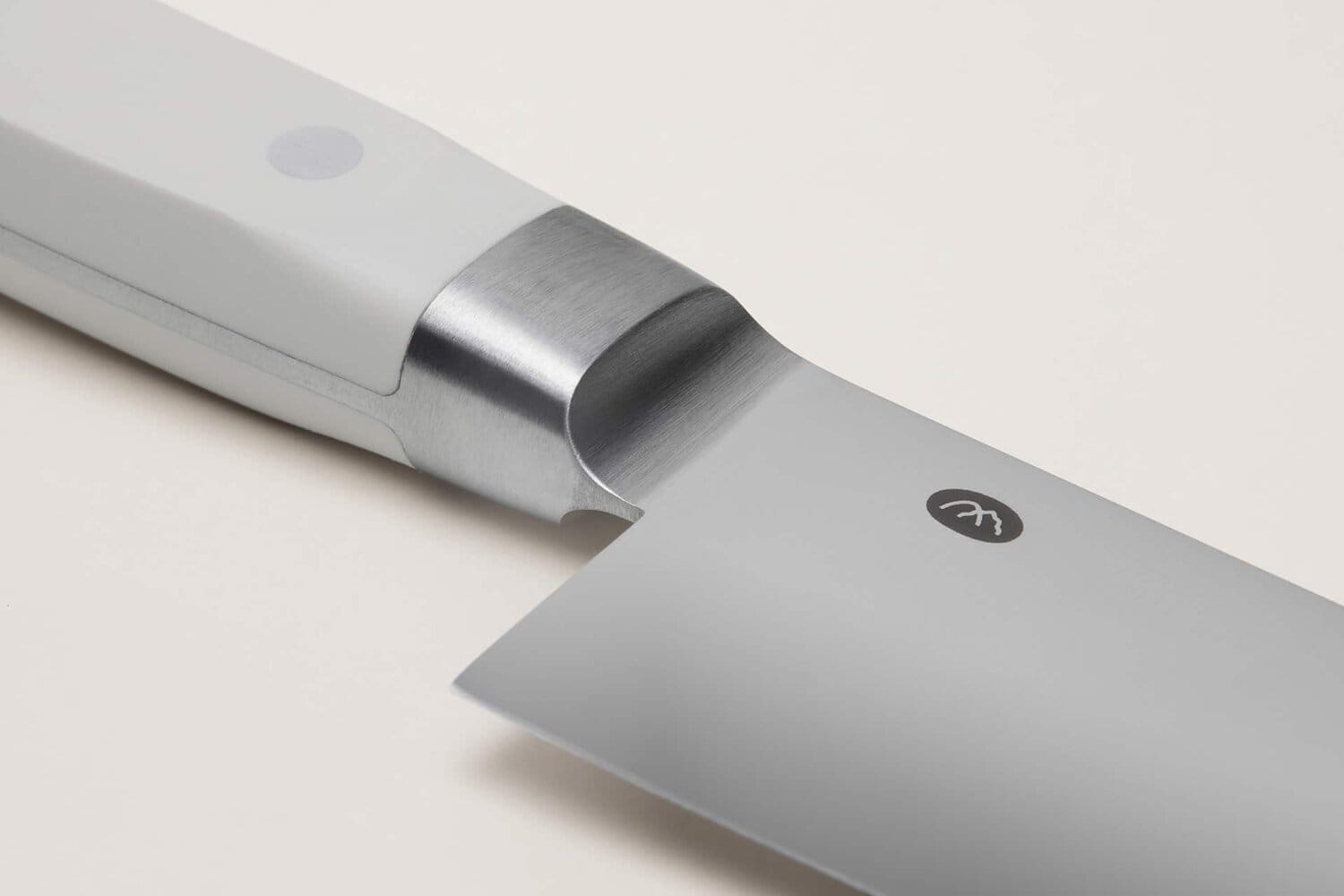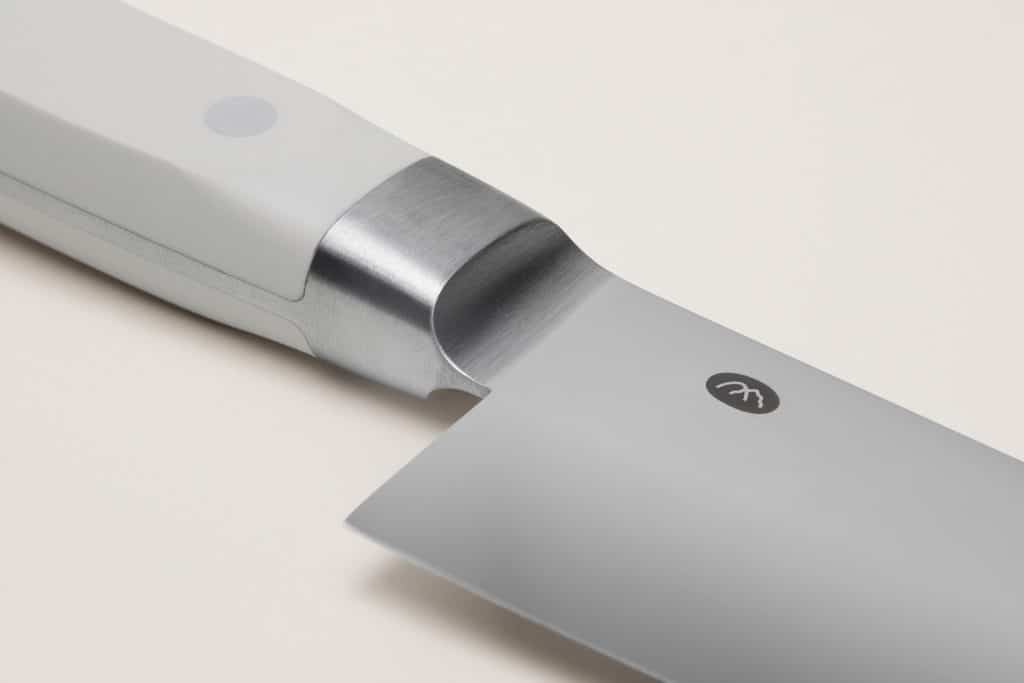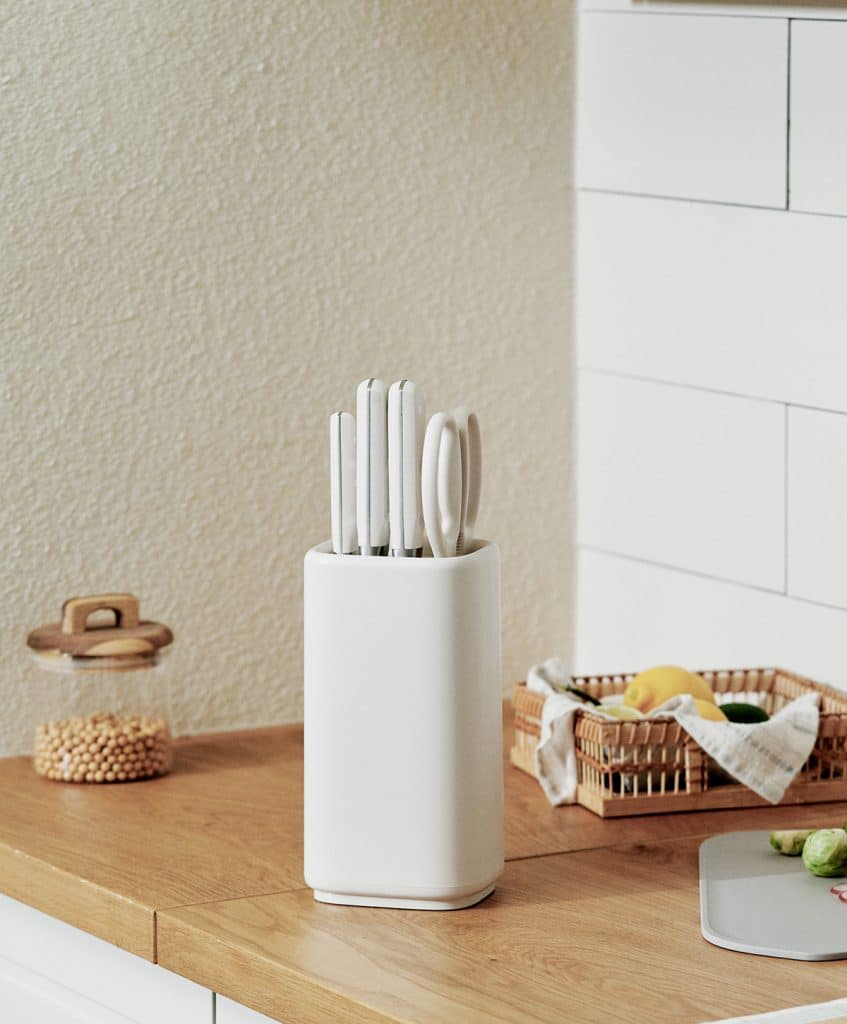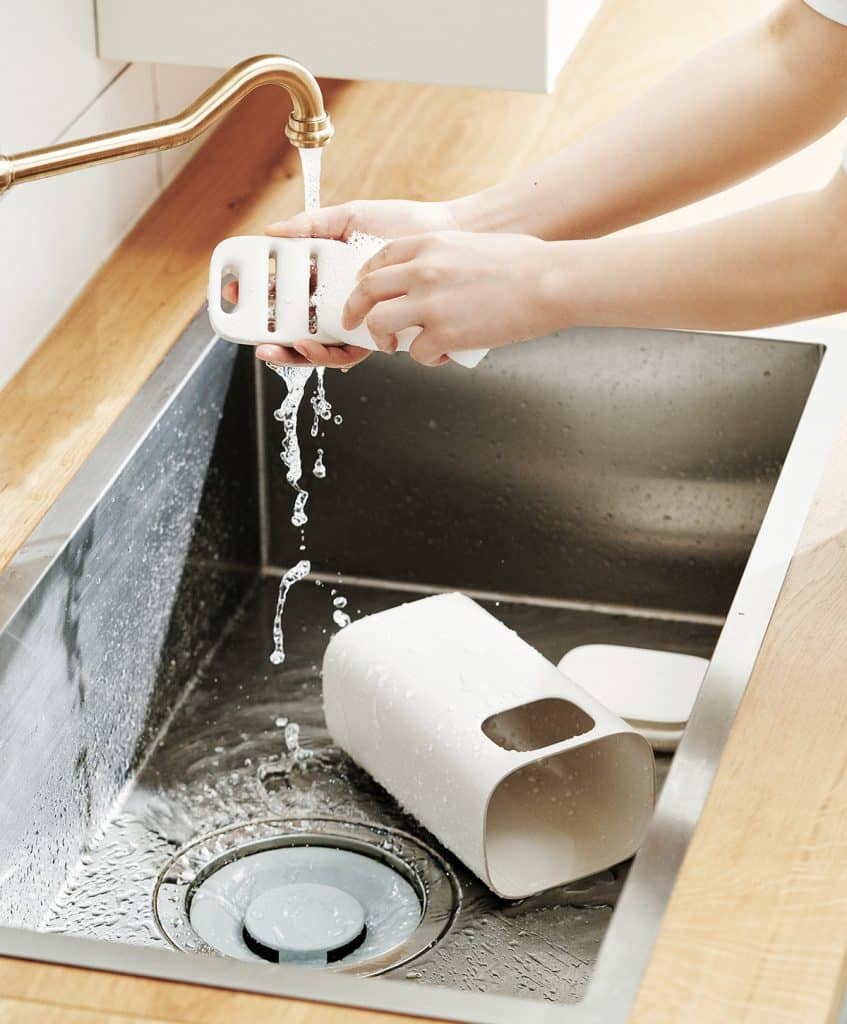 Upgrade your kitchen game with Modori's compact and stylish knife set, perfect for effortless Korean cooking.