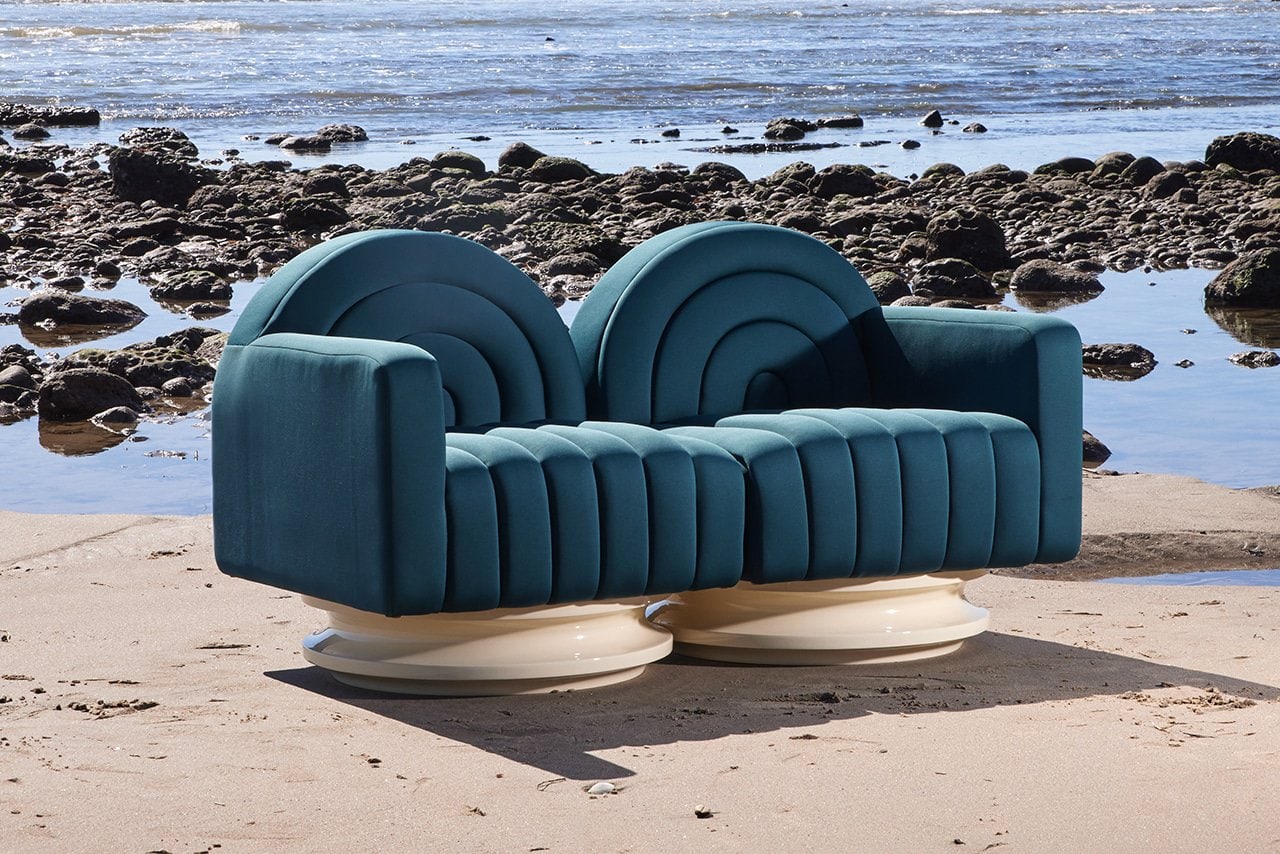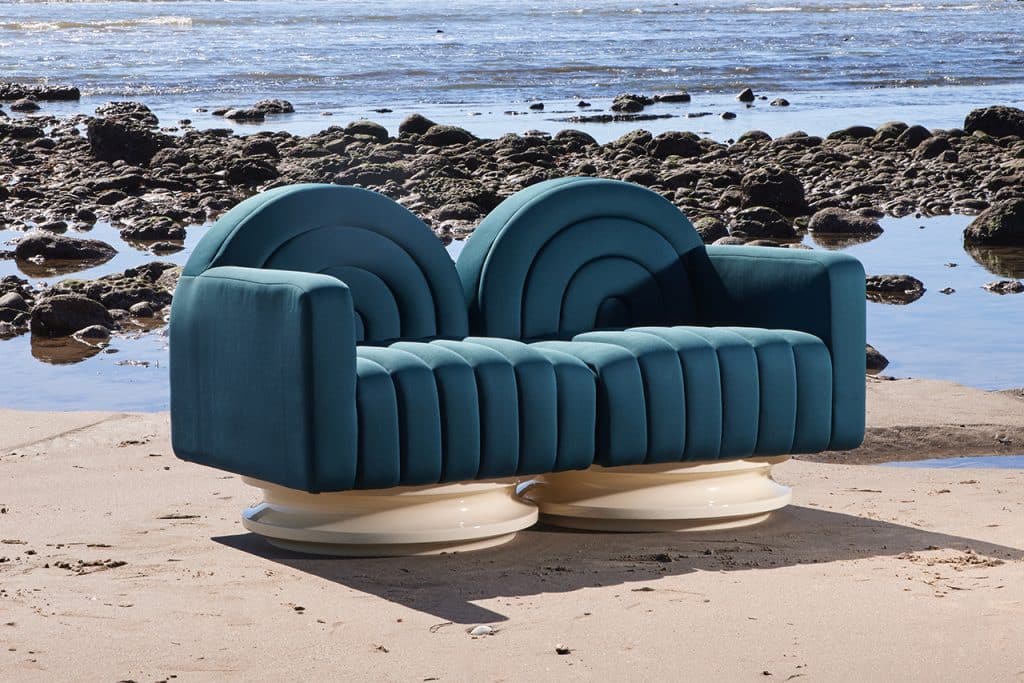 Imagine turning a leisurely afternoon on a Southern California beach into furniture, and you'll find yourself in the world of the Mondos Outdoor Collection. This unique furniture ensemble was brought to life through the collaborative efforts of two California-based brands, Laun and Chet Architecture. The iconic Mondos Beach in Ventura, often regarded as the epicenter of California's vibrant surfing culture.
Inclusivity, a laid-back atmosphere, and a warm welcome define this collection, as it skillfully captures the dynamic energy of the beach. The designs of the Mondos Outdoor Collection beautifully mimic the graceful curves of waves crashing against the distinctive seawall of Mondos Beach.
Drawing further inspiration from the world of surfing, the collection boasts a bold color palette and utilizes materials that pay homage to this ocean-centric culture. Vibrant ocean blues and neon greens take center stage, with the furniture pieces expertly crafted from materials such as fiberglass, neoprene, aluminum, and vinyl.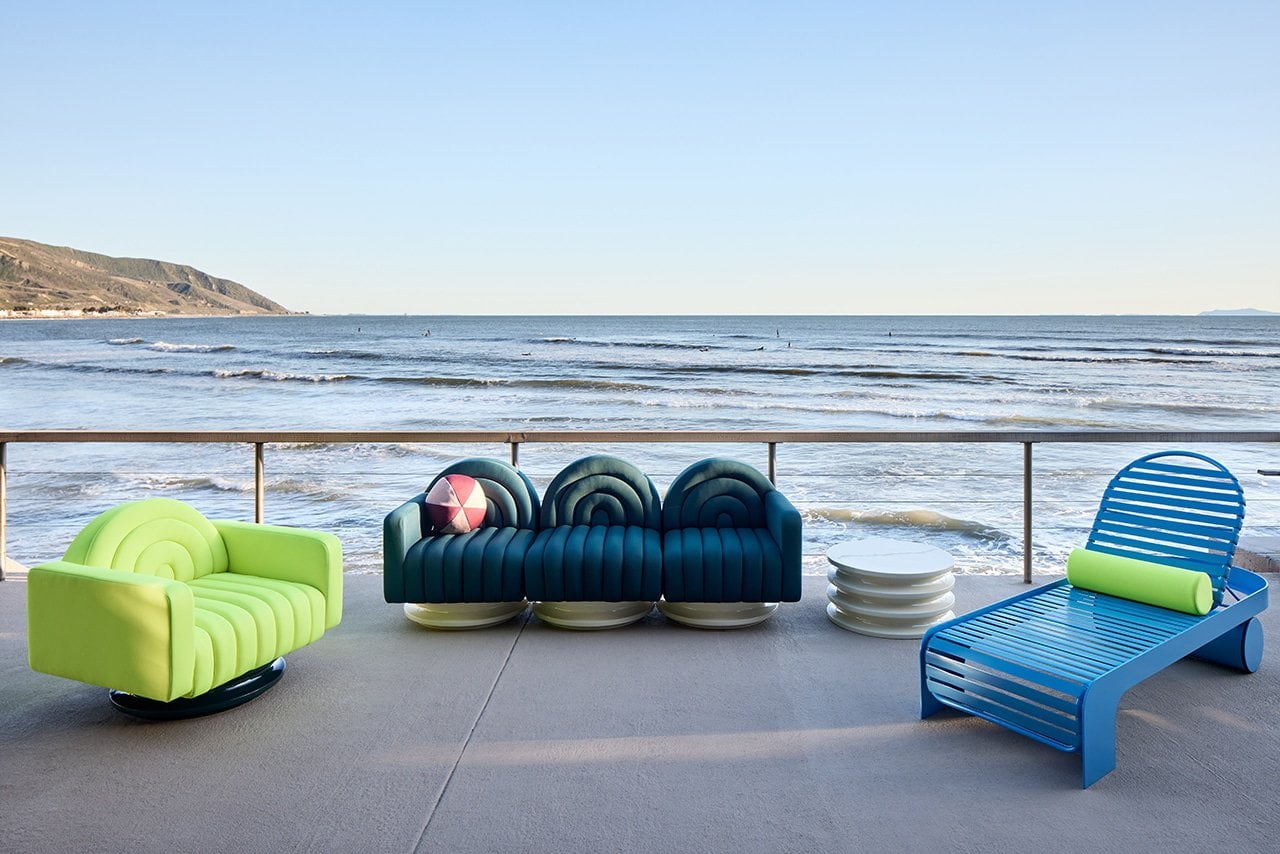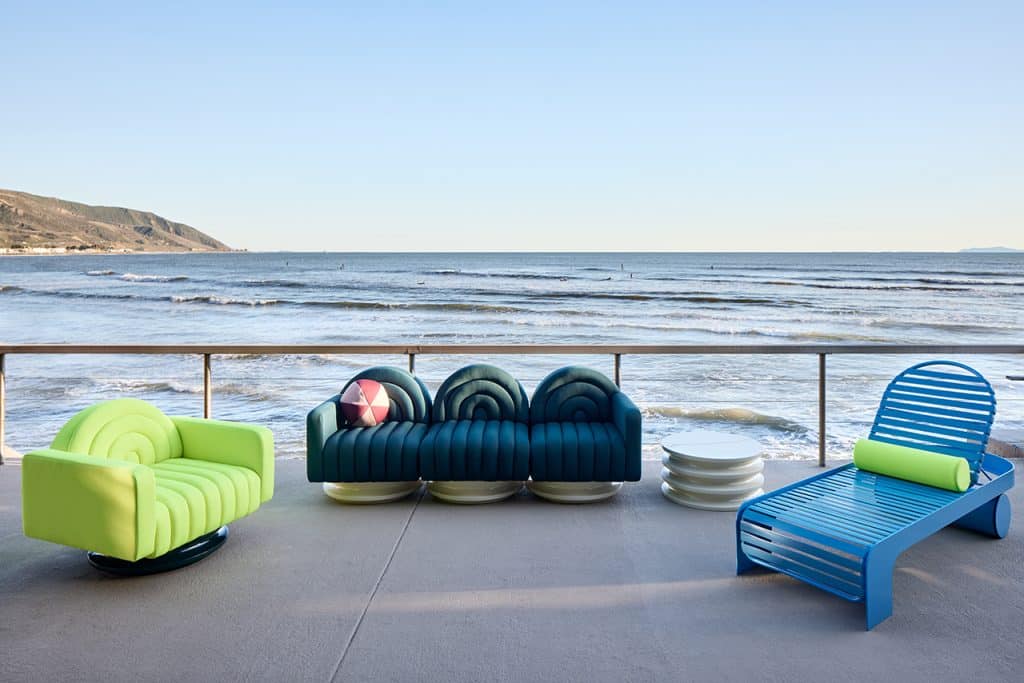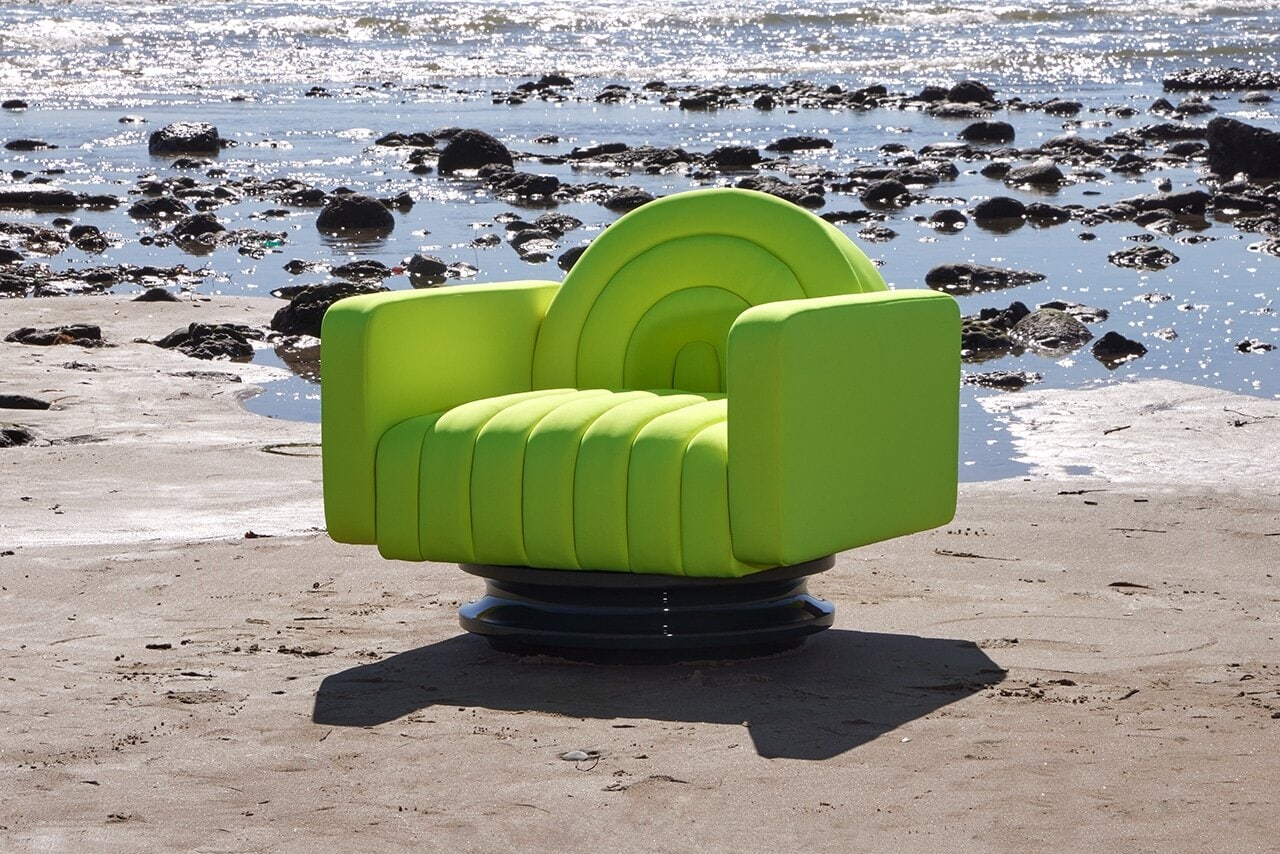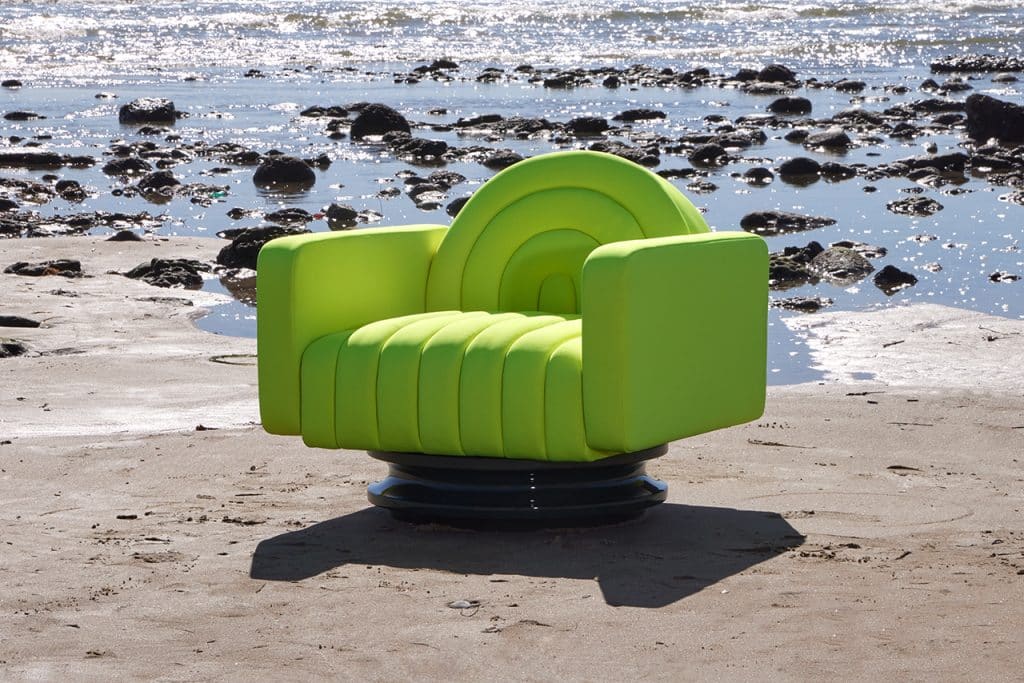 The Mondos Outdoor Collection comprises a versatile range of furniture pieces, including a sofa, love seat, side chair, chaise, side table, and coffee table. These pieces are not only stylish but also lightweight, durable, and easily reconfigurable to suit your needs.
One standout from the collection is the Mondos chaise, a modern reinterpretation of classic vinyl-strapped pool furniture from the 1980s. With its oversized wheel, reimagined proportions, and contemporary color choices, it adds a fresh twist to timeless poolside elegance.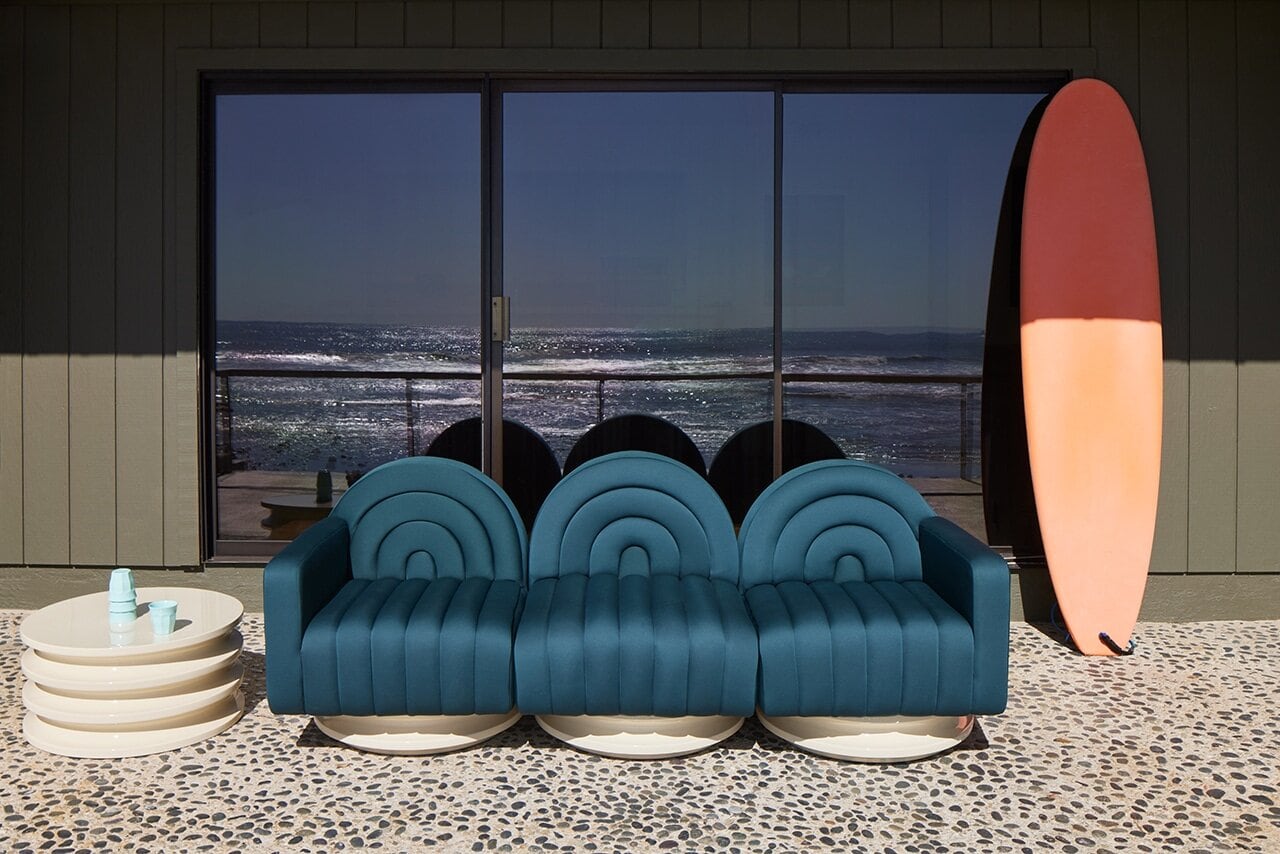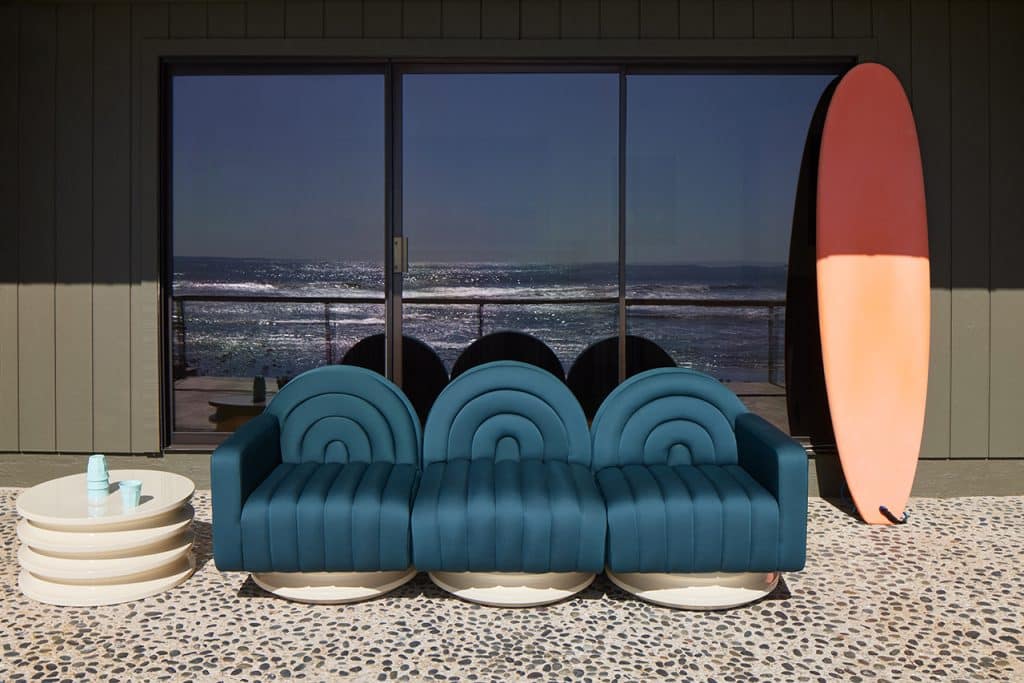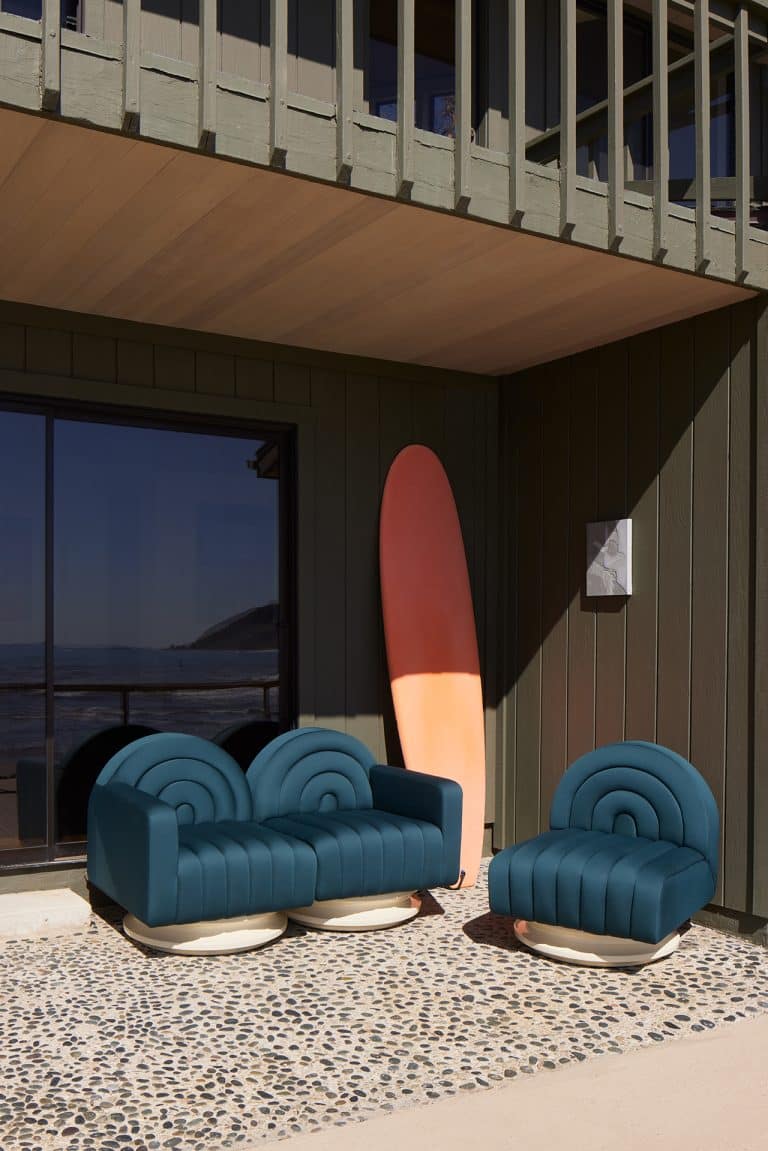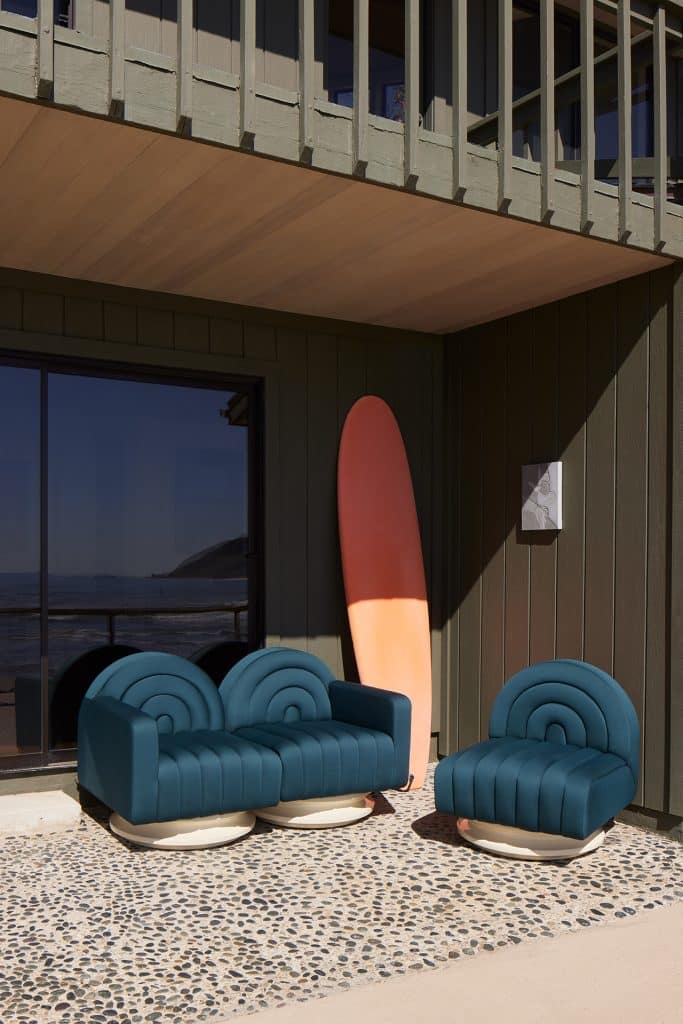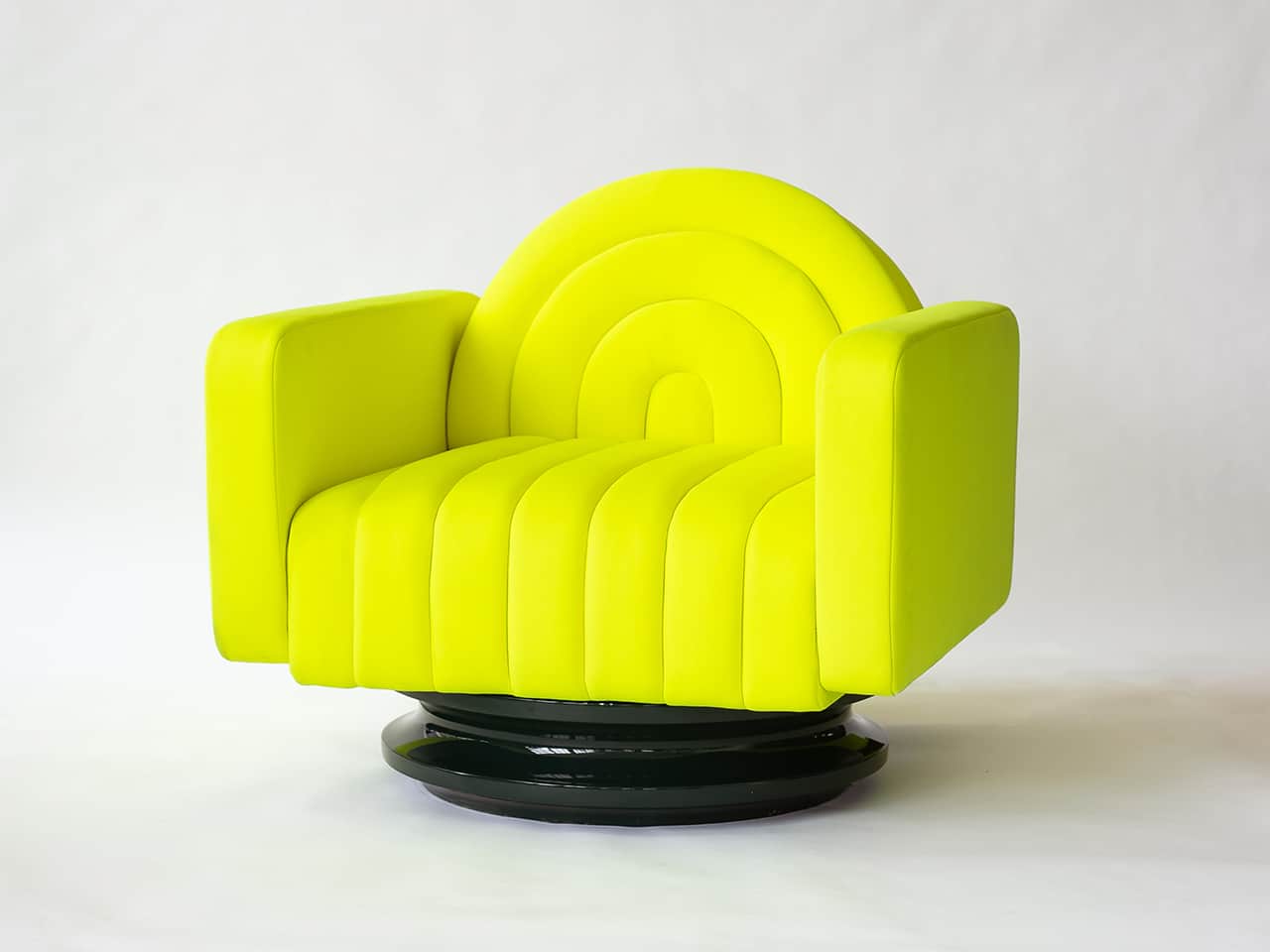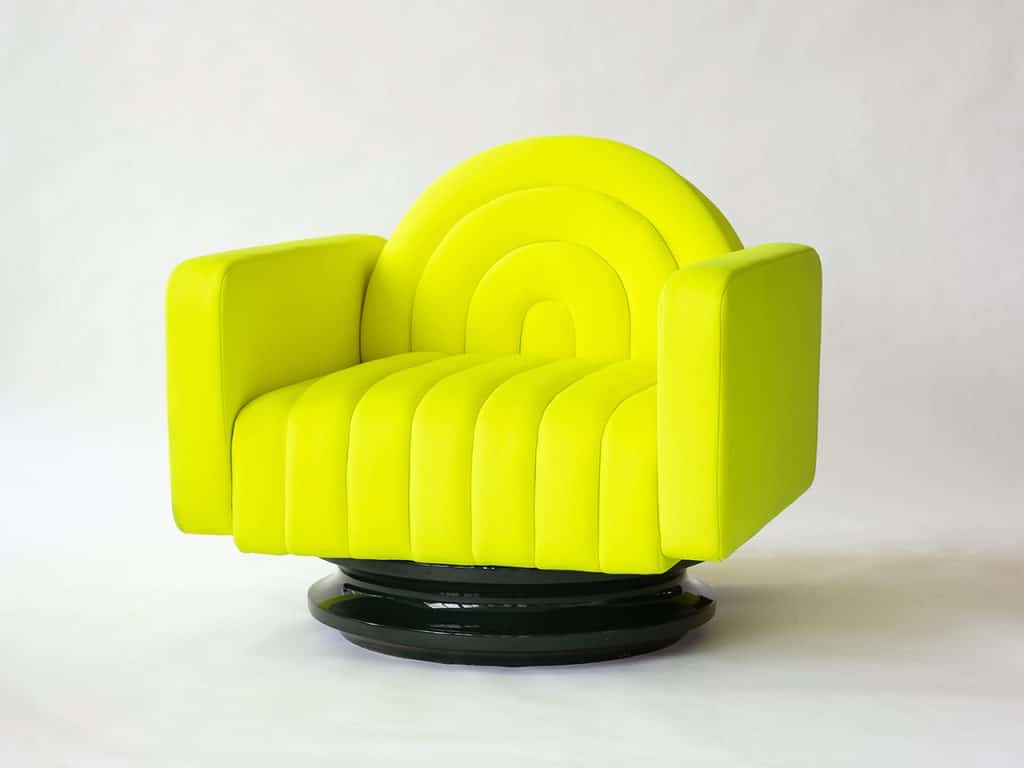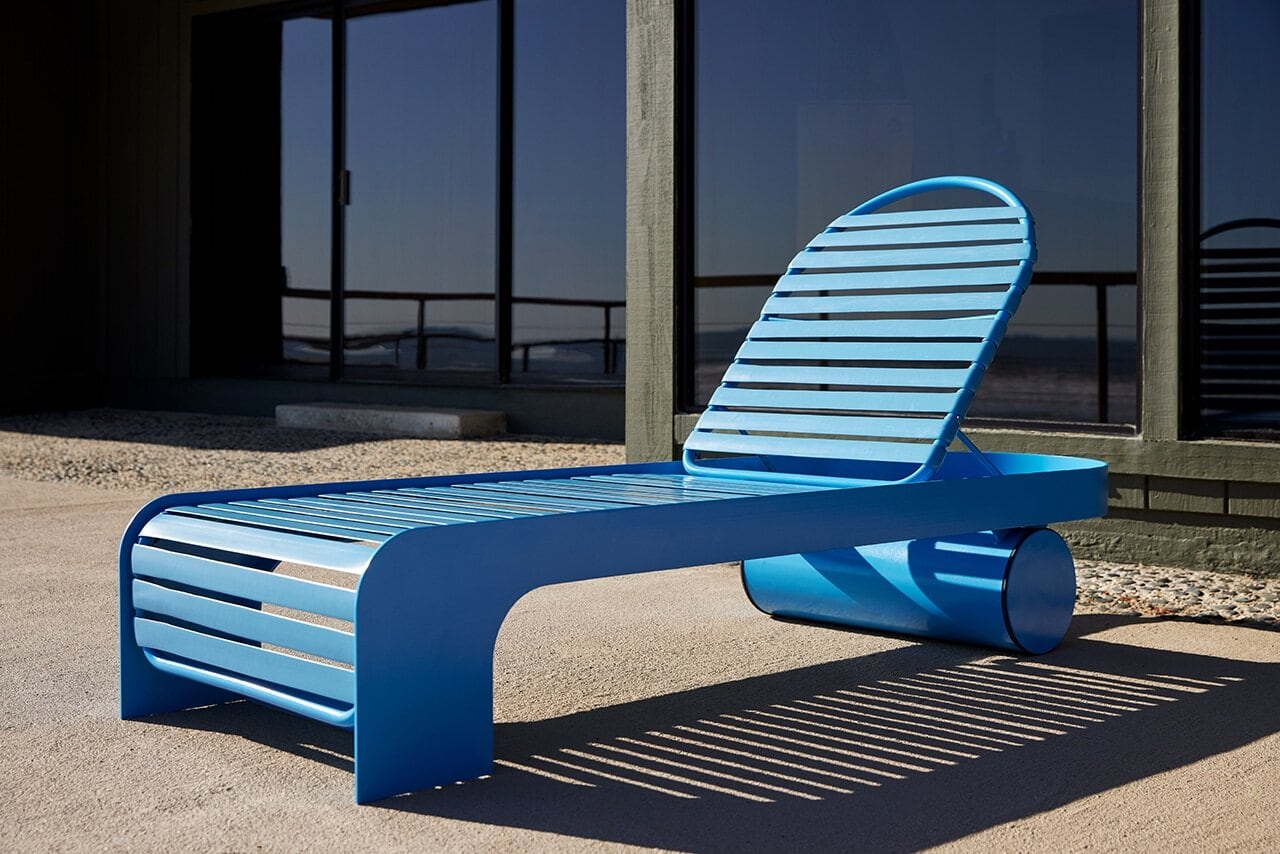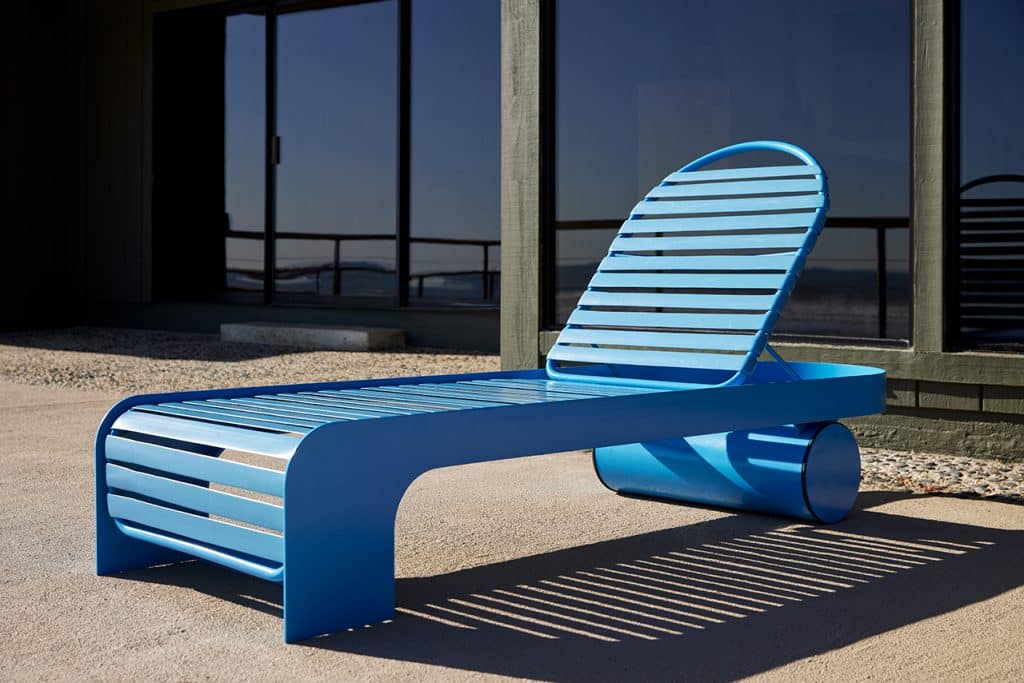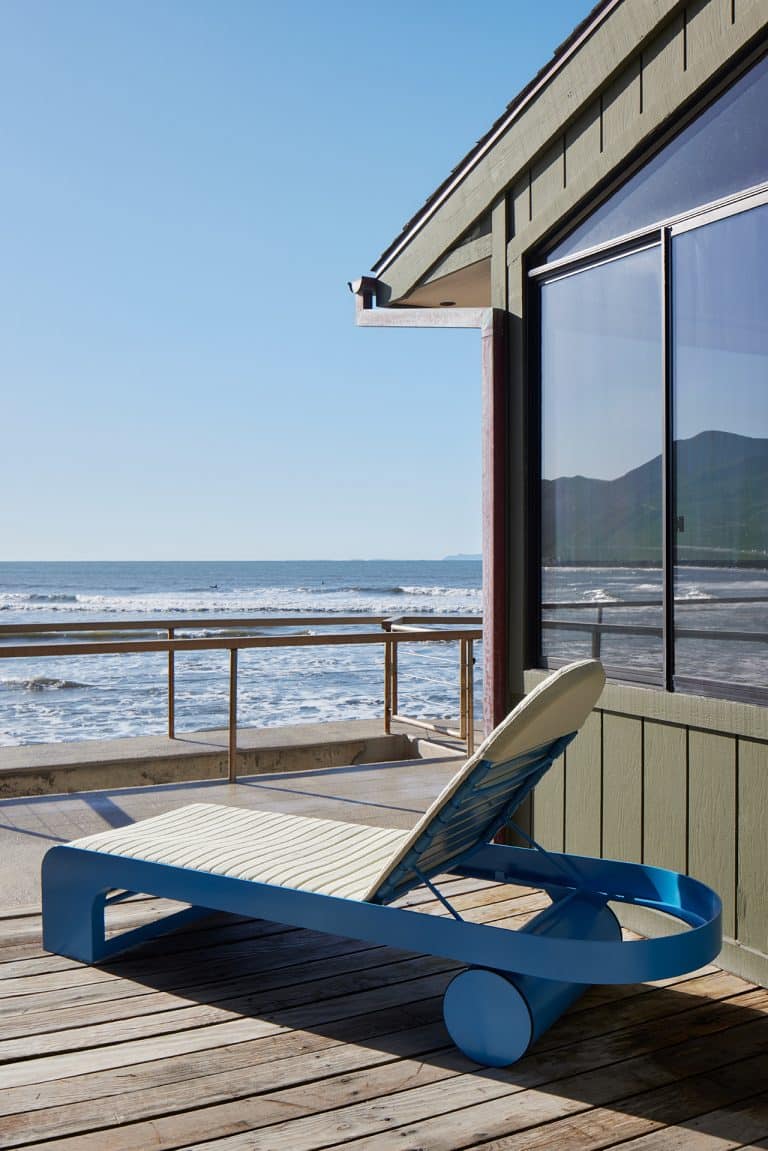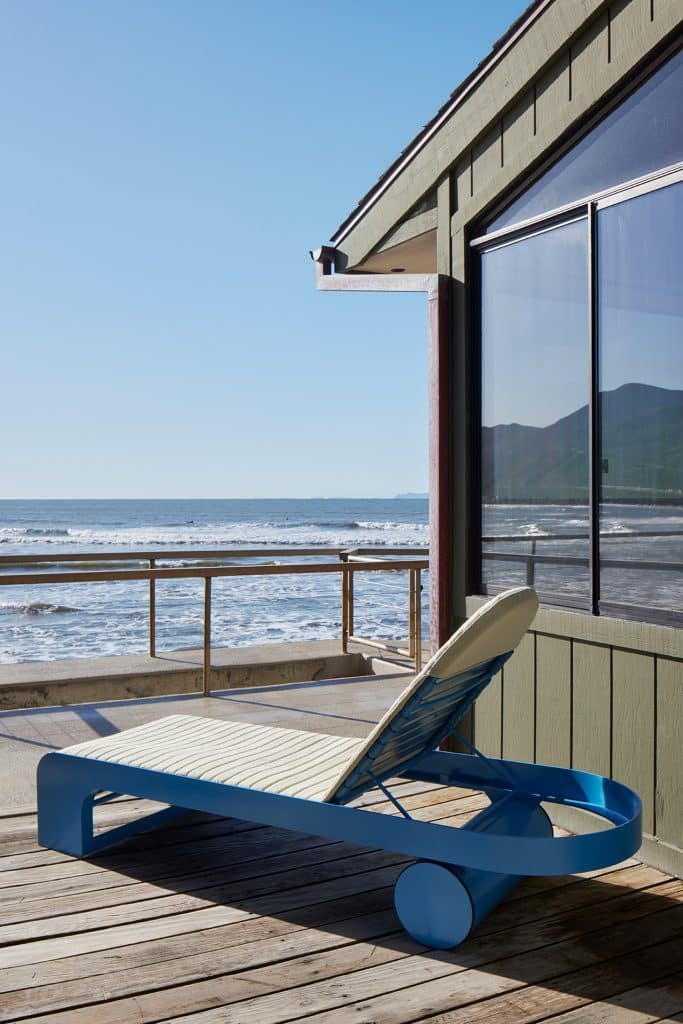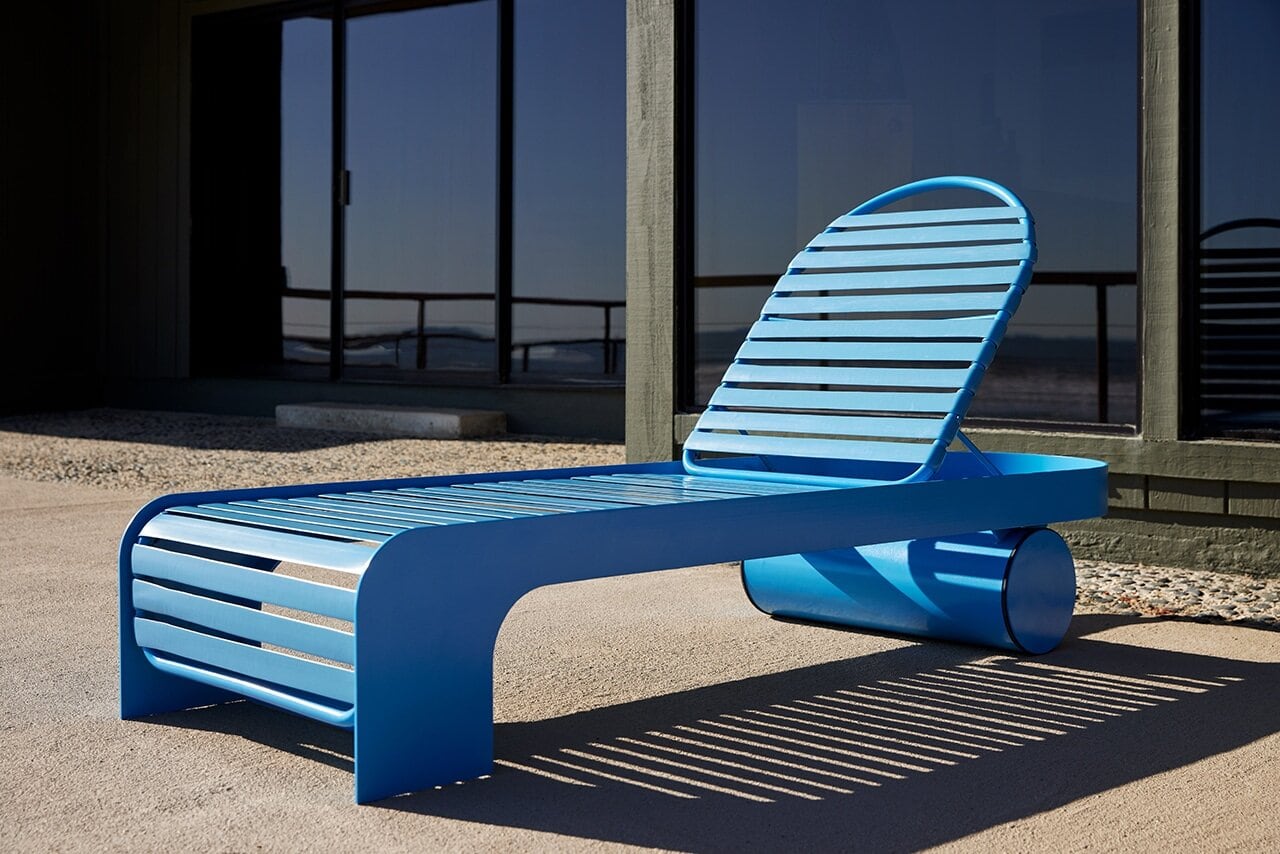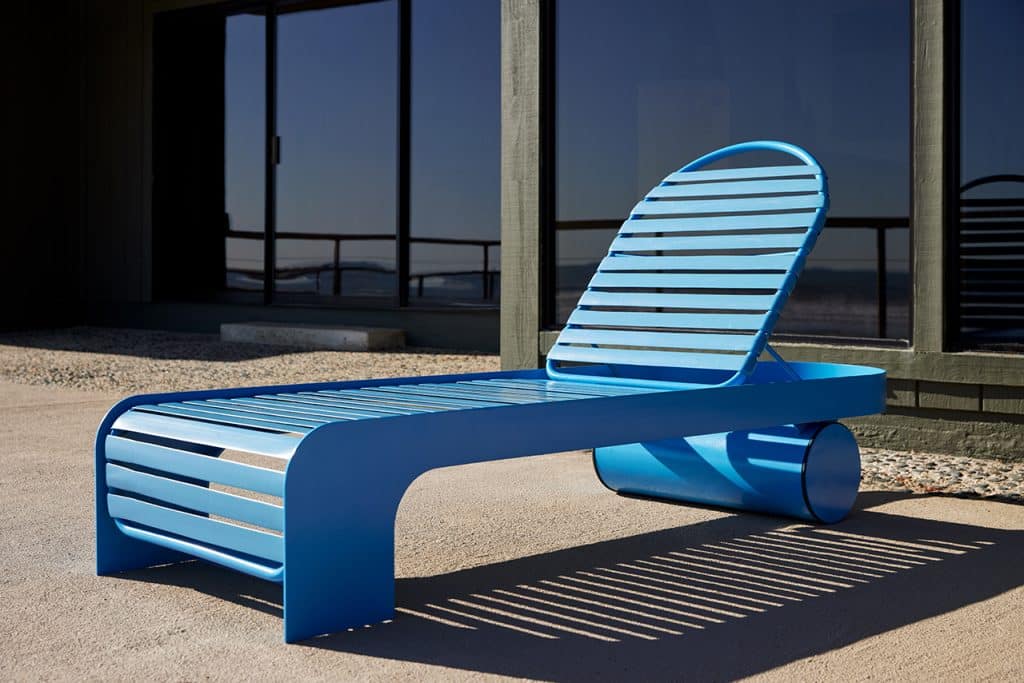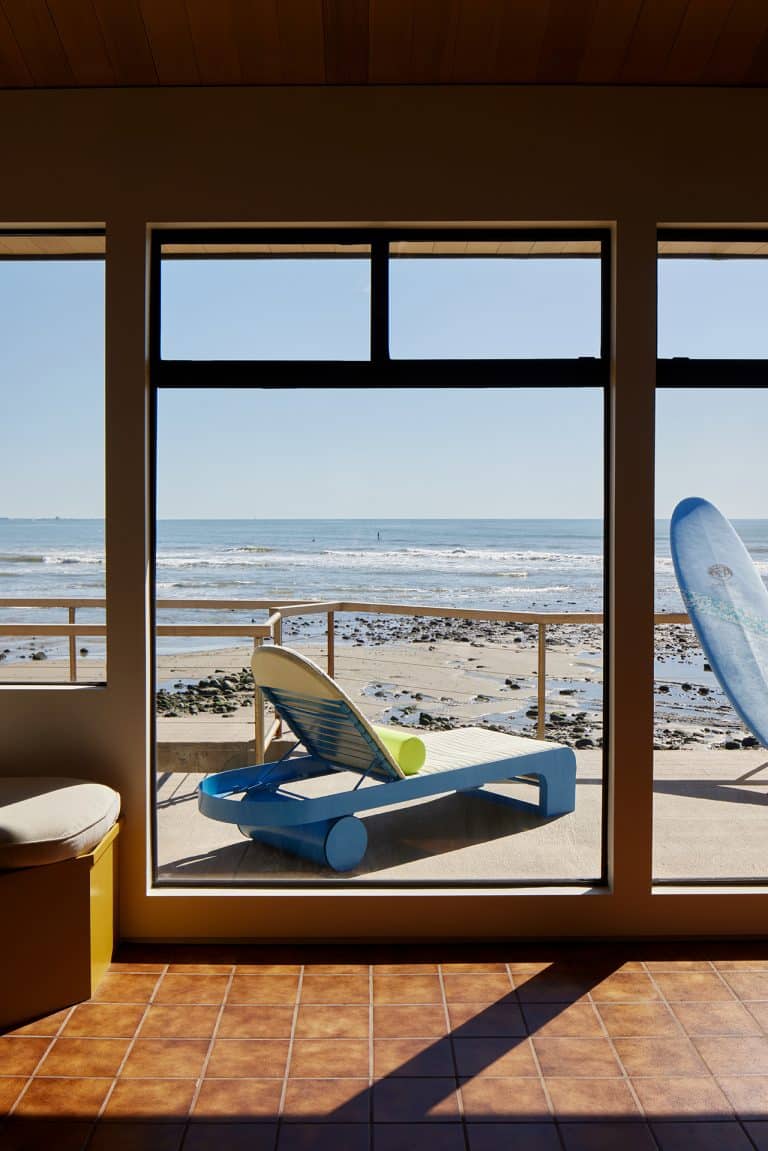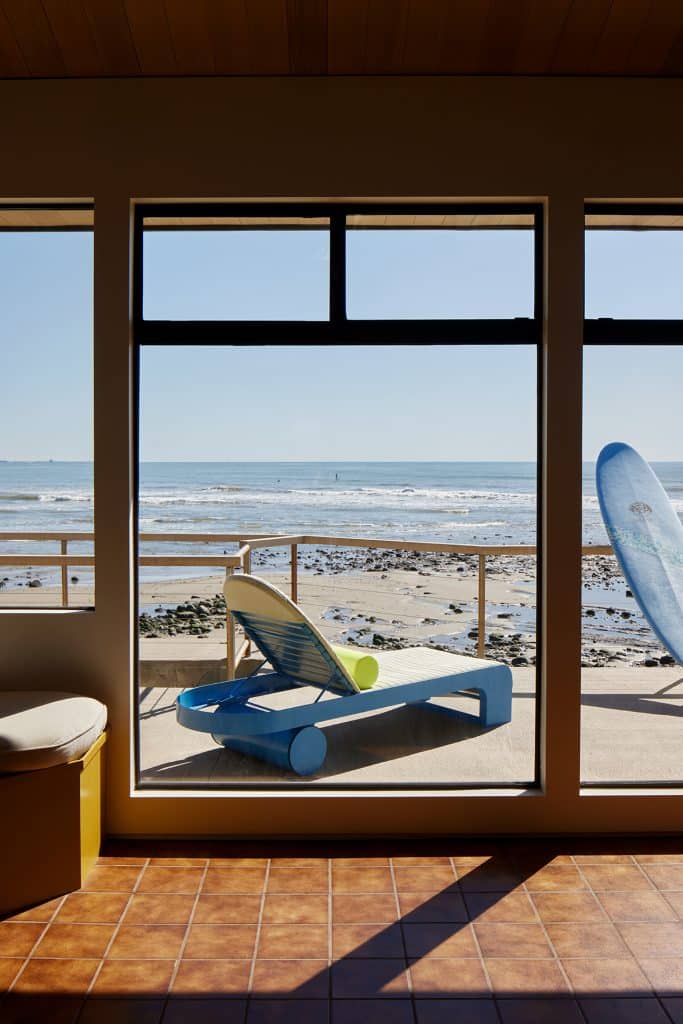 Photo Credit: Ye Rin Mok