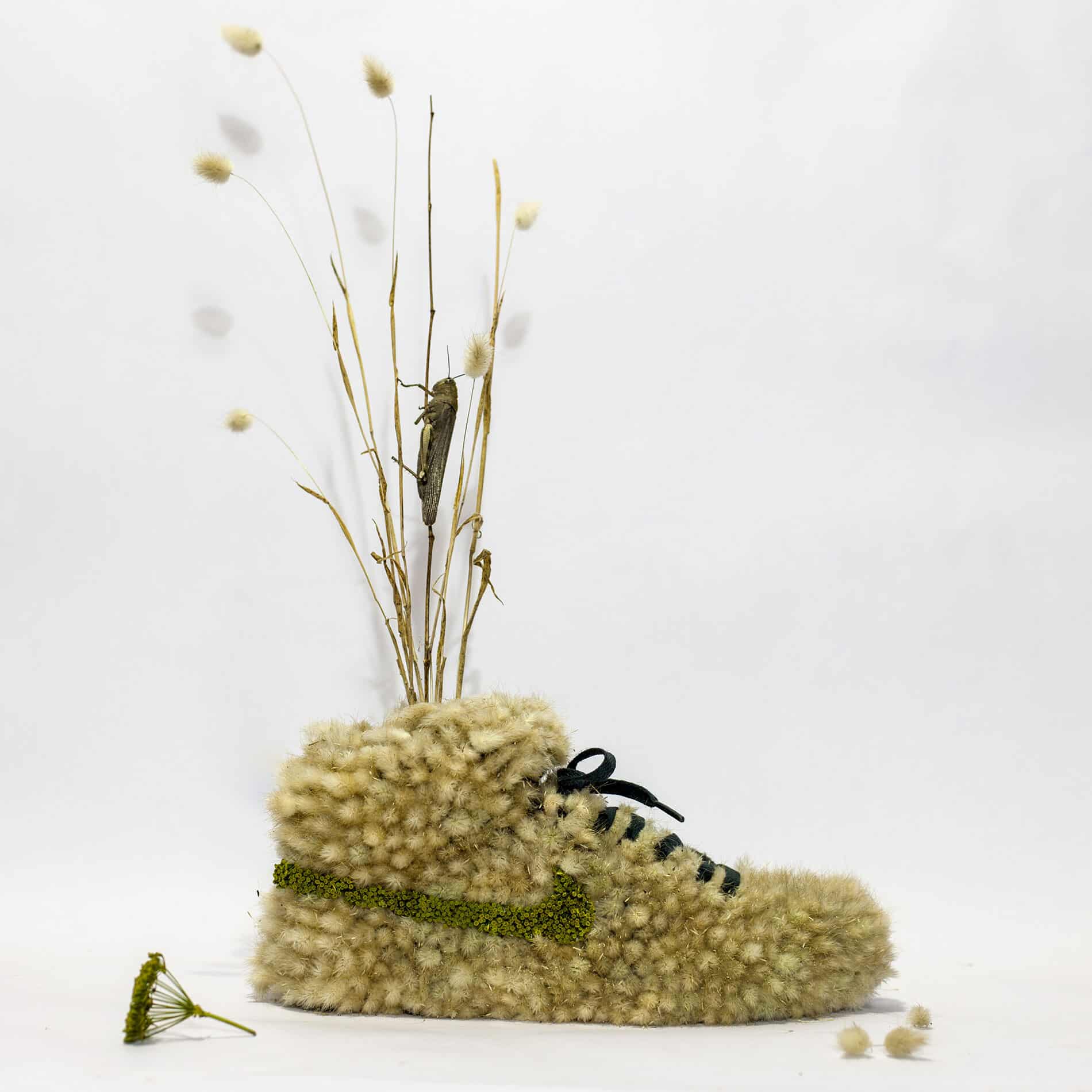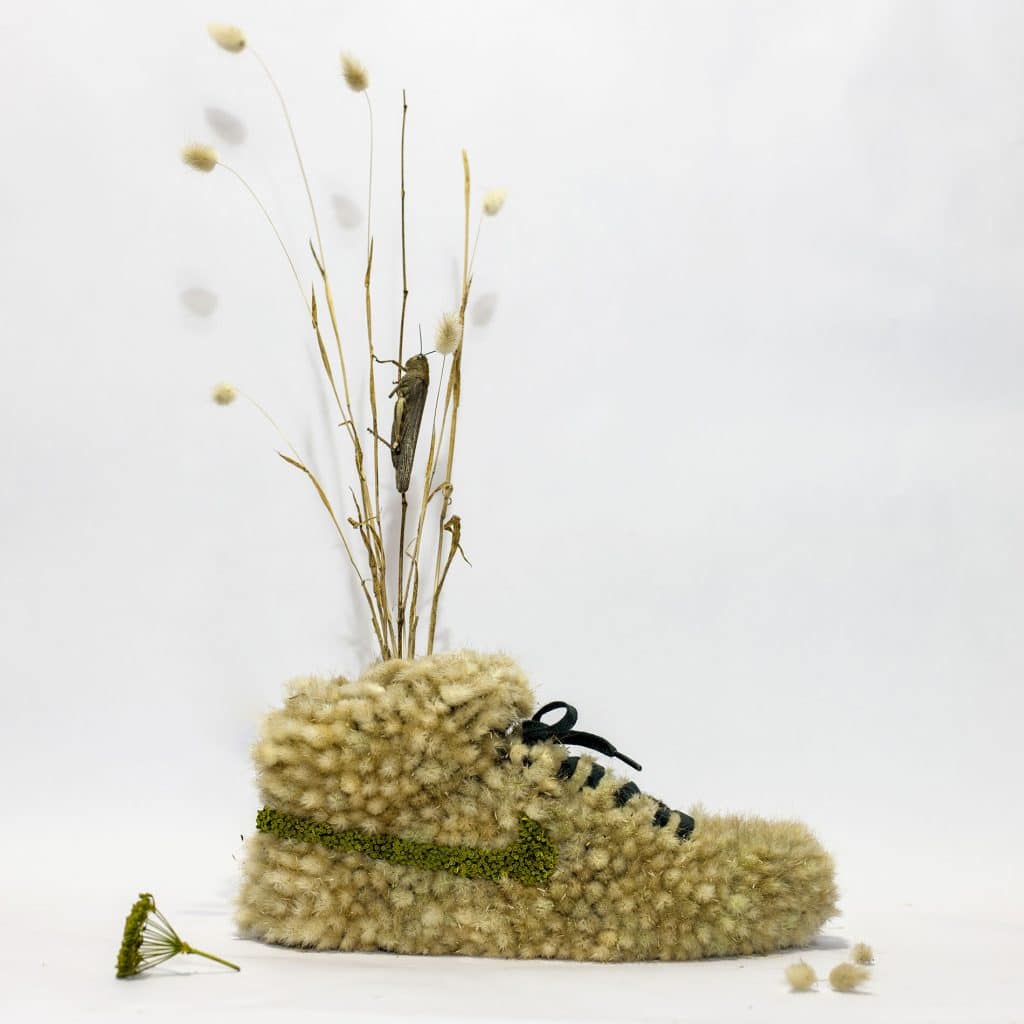 Christophe Guinet, also known as Monsieur Plant, was born in Paris with a deep passion for art and of course – plants.
Guinet saw the industrialization the world was gravitating towards, such as consumerism of technology which drove him as an artist to explore what it would look like to make plant-based art that uses primarily raw natural materials. Guinet's unique touch is his art installations, in which he uses nature as his muse. His installations are large in scale due to the use of a tree in the forest or garden as the base, and he adds to it by sculpting and trimming greenery as the hands or arms on the tree. Guinet takes great care to the details of the limbs he creates, making them look almost human-like aside from their leafy skin.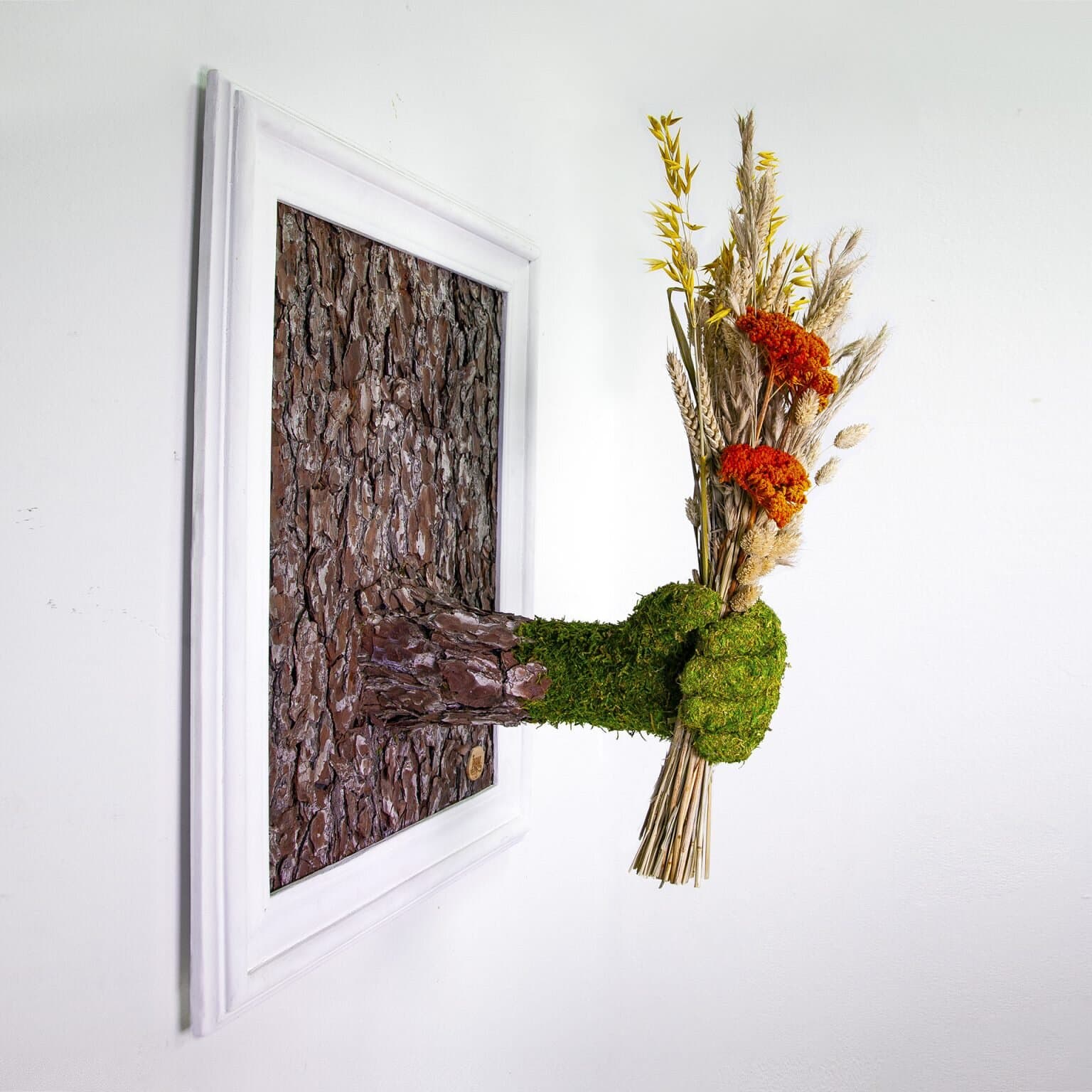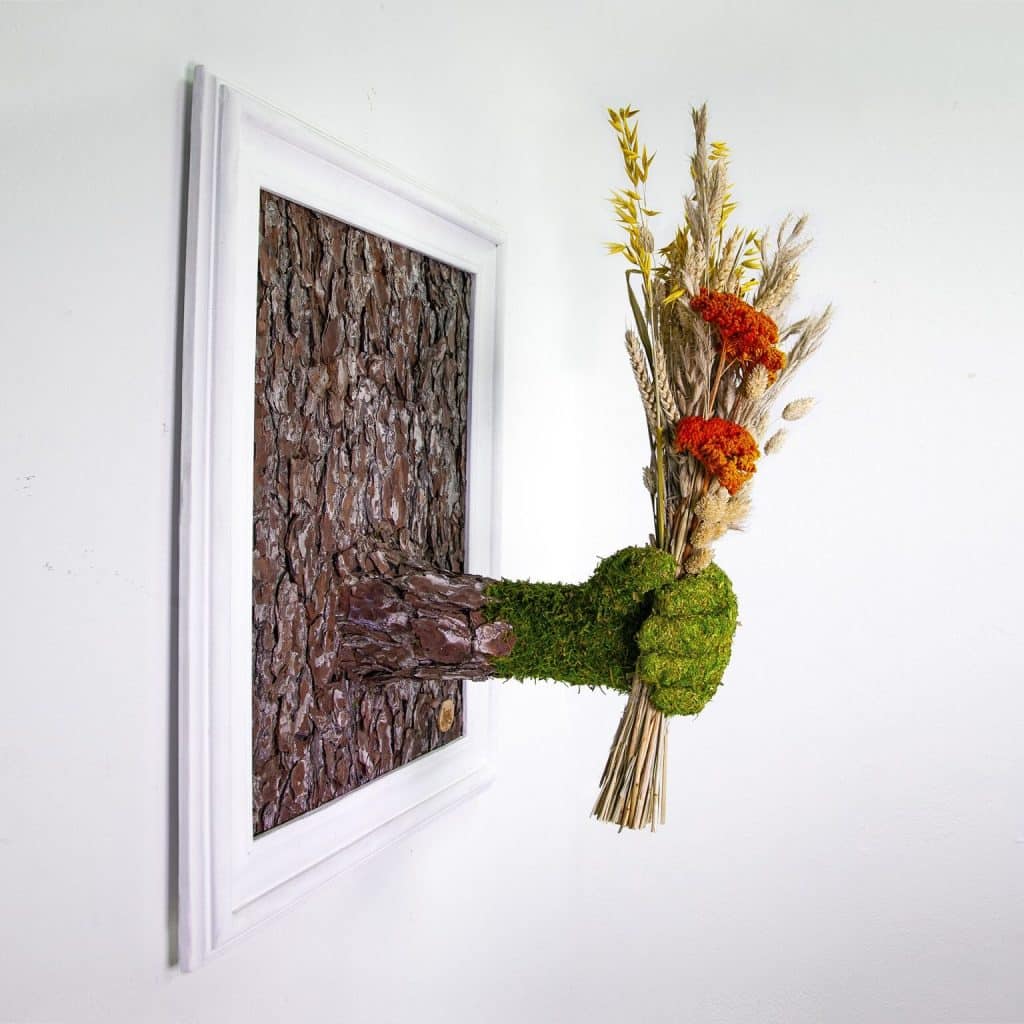 Monsieur Plant as an artist is witty and pensive in the things that he creates, and often plays with his botanical theme and incorporates it onto items of clothing. He ties together his love of street art and skateboarding to his work as well. He uses a variety of plant-based materials, such as leaves, bark, and moss. He adds these items to the detailing of his work, intricately adding them to pants and shoes. However, he often uses the bark as the base of the piece to create shoes and skateboards.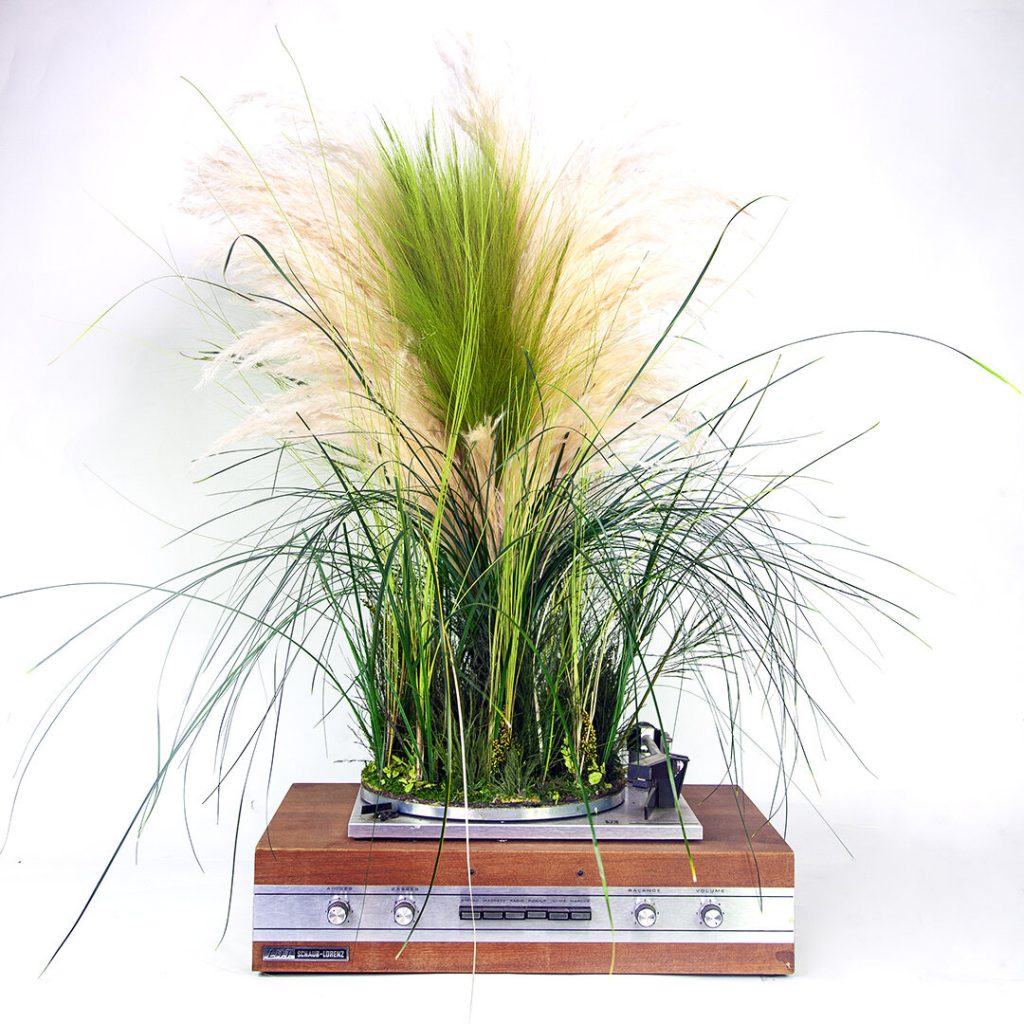 He sculpts the bark into fully functioning skateboards, wheels and all. When creating shoe sculptures he varies between making the shoe fully out of bark or instead incorporating a variety of leaves to cover the shoe, embellishing the Nike emblem in order to make it stand out. Each of these cult objects that Guinet sculpts ties it to the beauty he sees in nature, and how he hopes that his compositions will help the viewer ultimately return to our natural place, nature.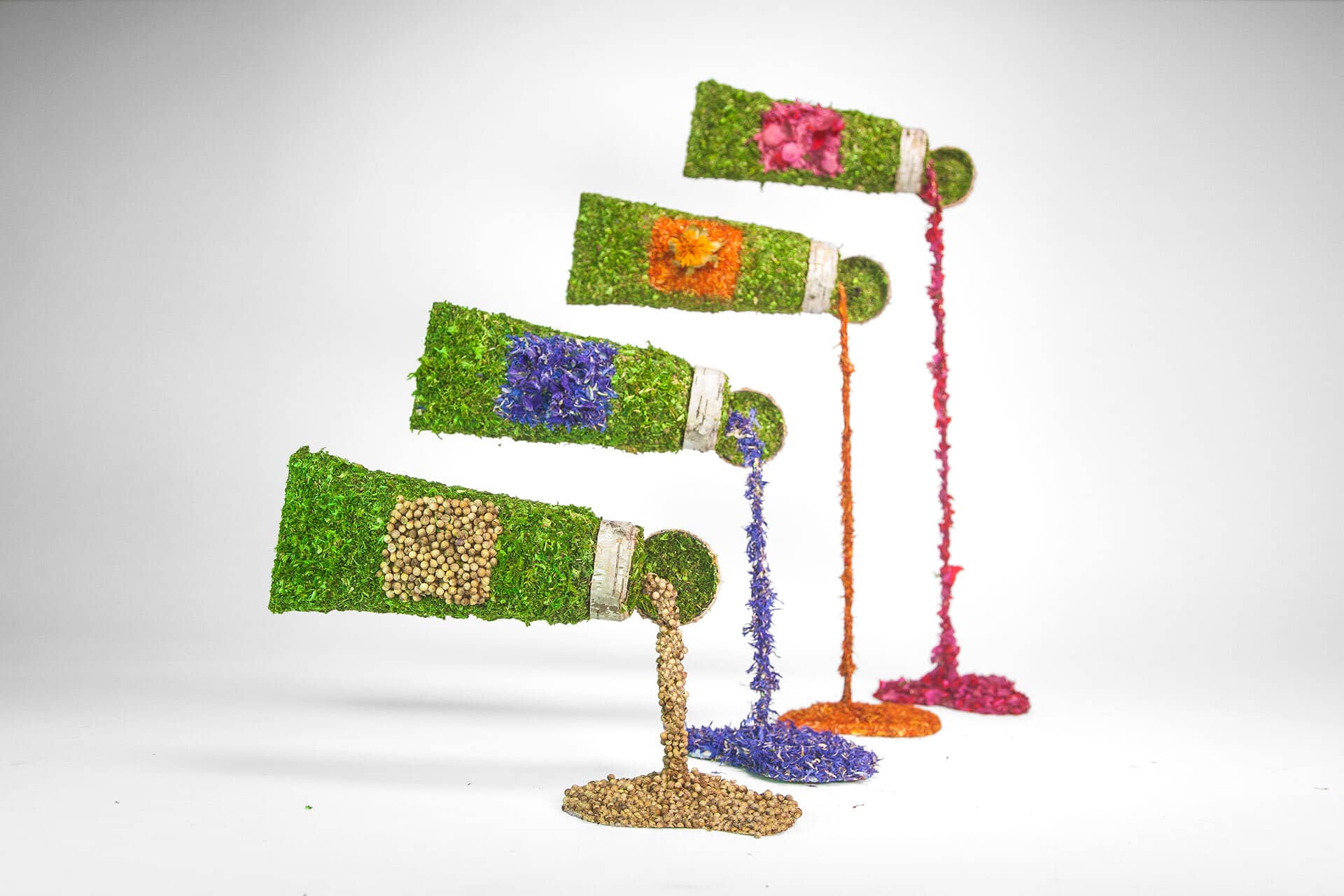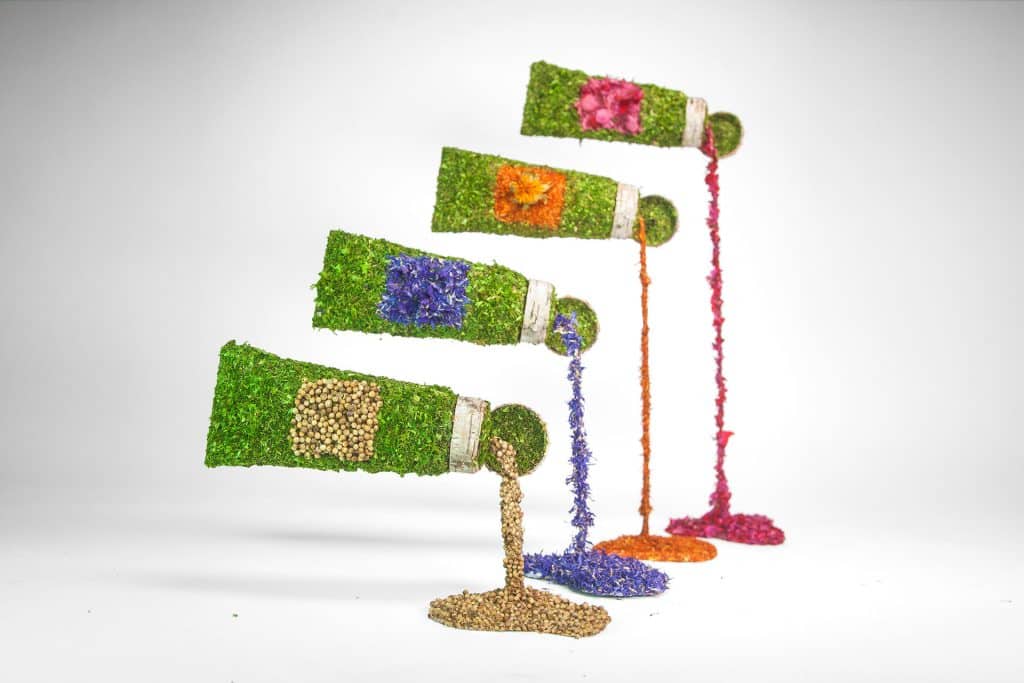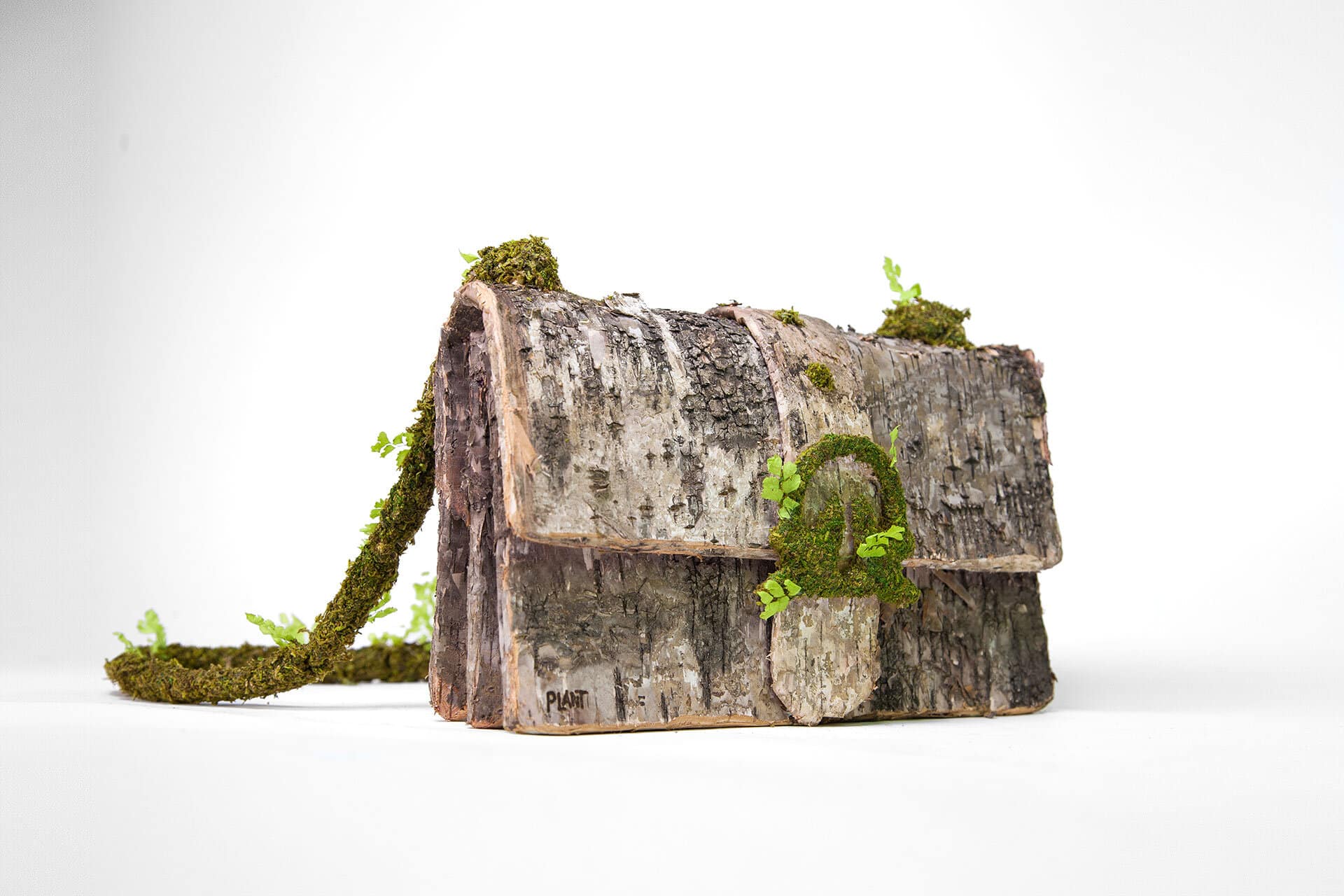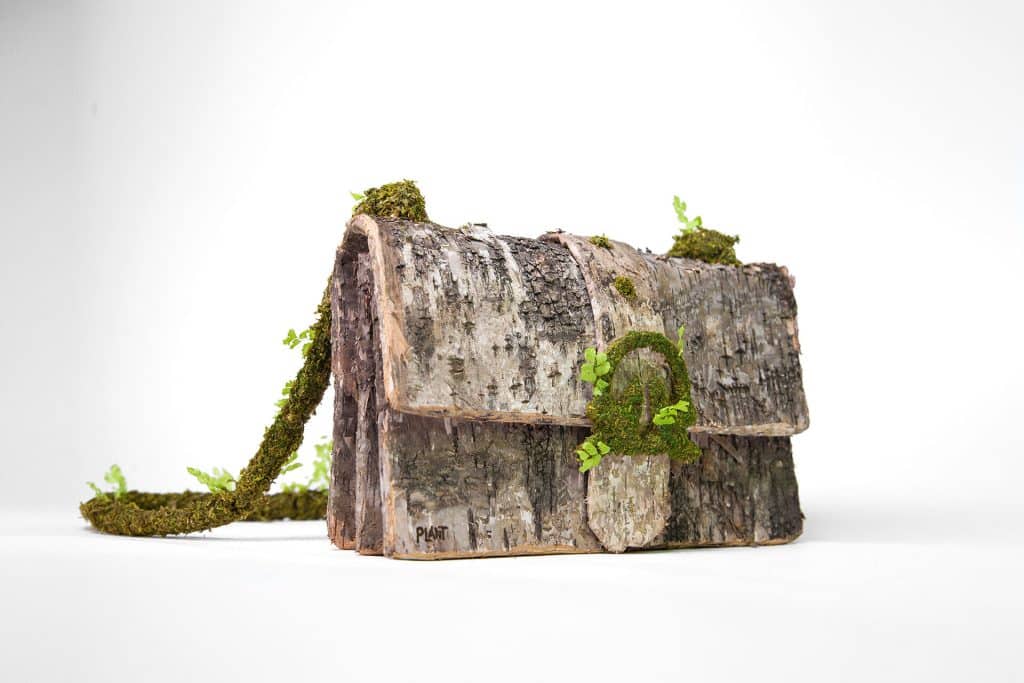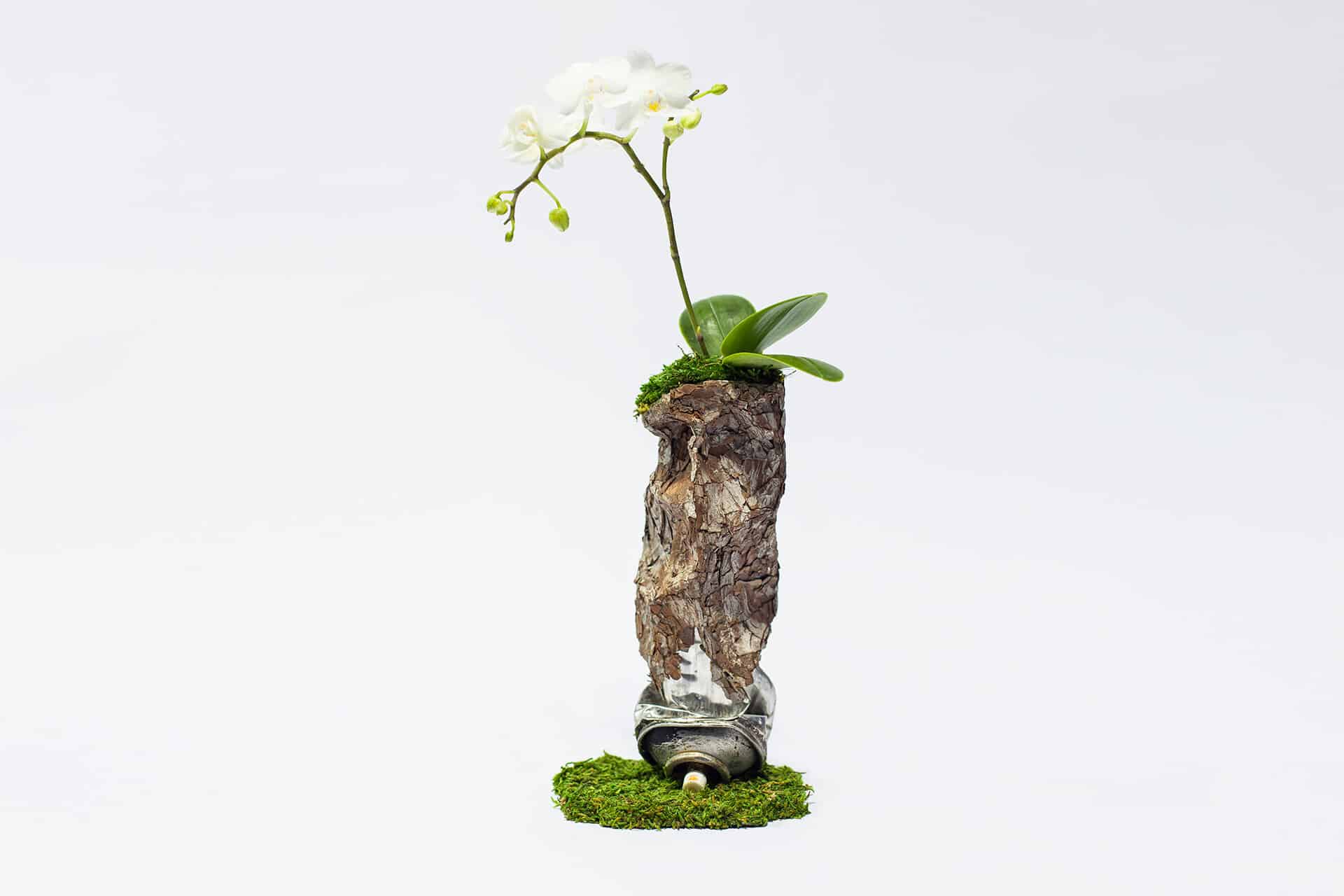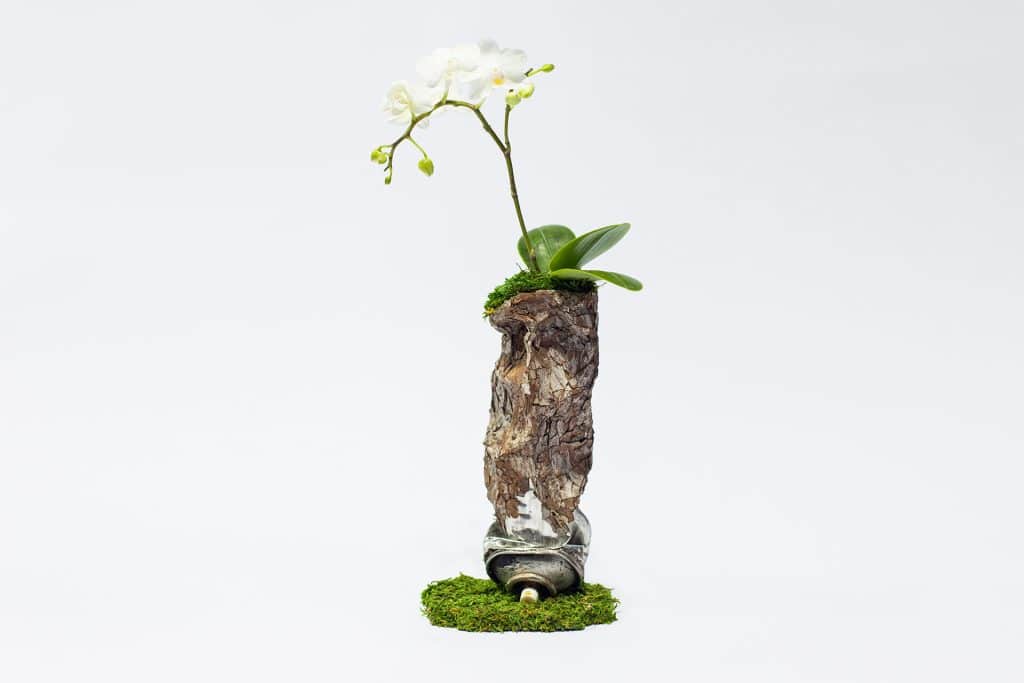 INFORMATION
Images with courtesy of Monsieur Plant